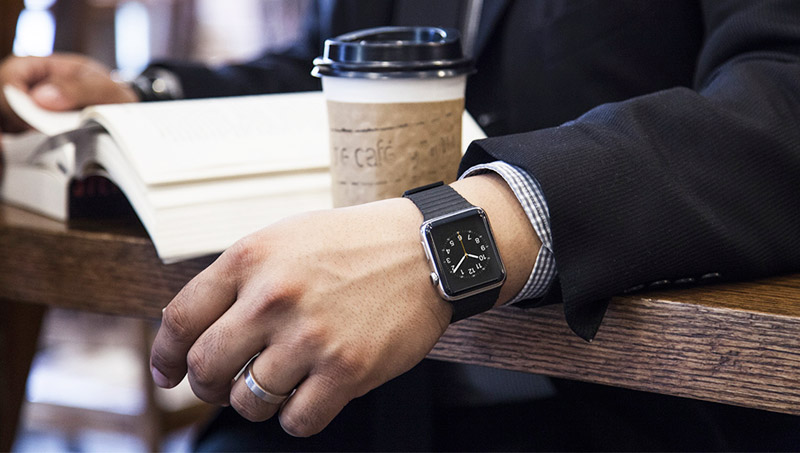 If you are an Apple Watch owner then you're in luck, because if you ever happen to lose your Apple Watch there are a few ways of tracking its location and ensuring it is returned to you safely.
Activation Lock
Firstly, thanks to the Activation Lock, both your Apple ID and password are protected. If your Apple Watch has been stolen or happens to be found by someone who attempts to use it, your Apple ID and password is required to be entered before anyone can use it with another iPhone.
Find My iPhone
You are able to track your Apple Watch location by using the Find My iPhone app. If you already have this set up on your paired iPhone then it will automatically be enabled on your Apple Watch as well.
By using the Find My iPhone app, you will be given a map showing you the approximate location of your Apple Watch.
iCloud
So you can see where your Apple Watch is on a map, you will need to sign into iCloud.com or use the Find My iPhone app. If the map shows that your Apple Watch is very close by, you will be able to ask it to play a sound to help you find it. Once you have found your Apple Watch you can switch off the sound by clicking 'Dismiss' on the screen.
If you do not find your watch on the map on iCloud or in the app, then your Apple Watch may not be connected to your paired iPhone, Wi-Fi or cellular, which will make it much more difficult to find.
Lost Mode
If you are unable to track your Apple Watches location then you are able to immediately lock it from iCloud.com or the paired iPhone. You are then able to send the Apple Watch a custom message that contains your phone number so that is someone happens to find it, then they are able to contact you and return it.