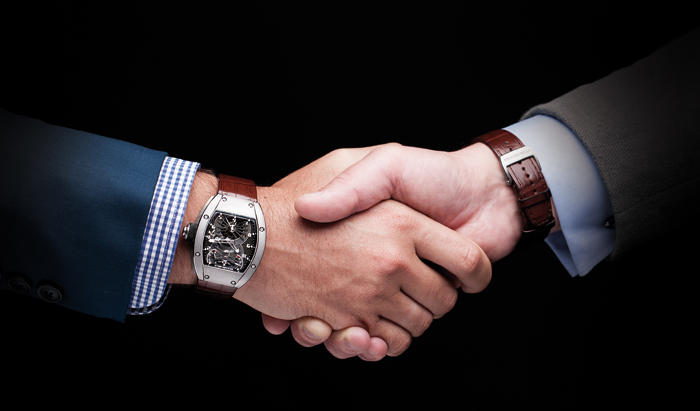 Over time The Watch Review Blog, aka W.R.B has acquired some friends online. We know that no matter how many watch reviews we do, or how much information we provide about watches, there are other websites that have resources that we don't have. This page is dedicated to those watch websites that are also giving to the community, and those who may have helped W.R.B get to where we are today.
If you would like to be a part of this list please contact me here.
Monochrome is hands down one of the best luxury watch websites on the internet. They've been pumping out intriguing horological articles since 2006. They tend to review only mechanical and higher-end types of timepieces, but also cover all-kinds of industry news, how-to's, buying guides and much more. I also happen to be a contributing writer for Monochrome's Kickstarter category, you can view all my articles by clicking here.
Sometimes it's good to veer away from dedicated watch sites for information and get opinions from one individual. Dilip Mutum would be just your guy. He has had a passion for watches and horology in general for a very long time, and he knows his stuff! He's also been blogging about watches since 2003, sharing his opinions about certain pieces and also providing sound buying advice.
Oysterworld has been around since 2003 and is a useful resource if your looking for specific details and how-to's for Rolex watches. They provide manufacturers details on basically any Rolex watch model. You can find out more about any Rolex watch by finding it on the chart, which includes details like; year, caliber, bhp, specials, used in reference, and model name.
The RolexForums website has it all when it comes to researching and searching for that perfect Rolex. You can search through the forum and find information on basically every Rolex, and theres a good chance you will also come across some gorgeous wrist shots. You can sign up on the forum and ask any Rolex related question you'd like, they even have a sub-forum for non-Rolex watches! The Rolex-Forum is also a great place to just chill out and talk casually about luxury watches with all the other members.