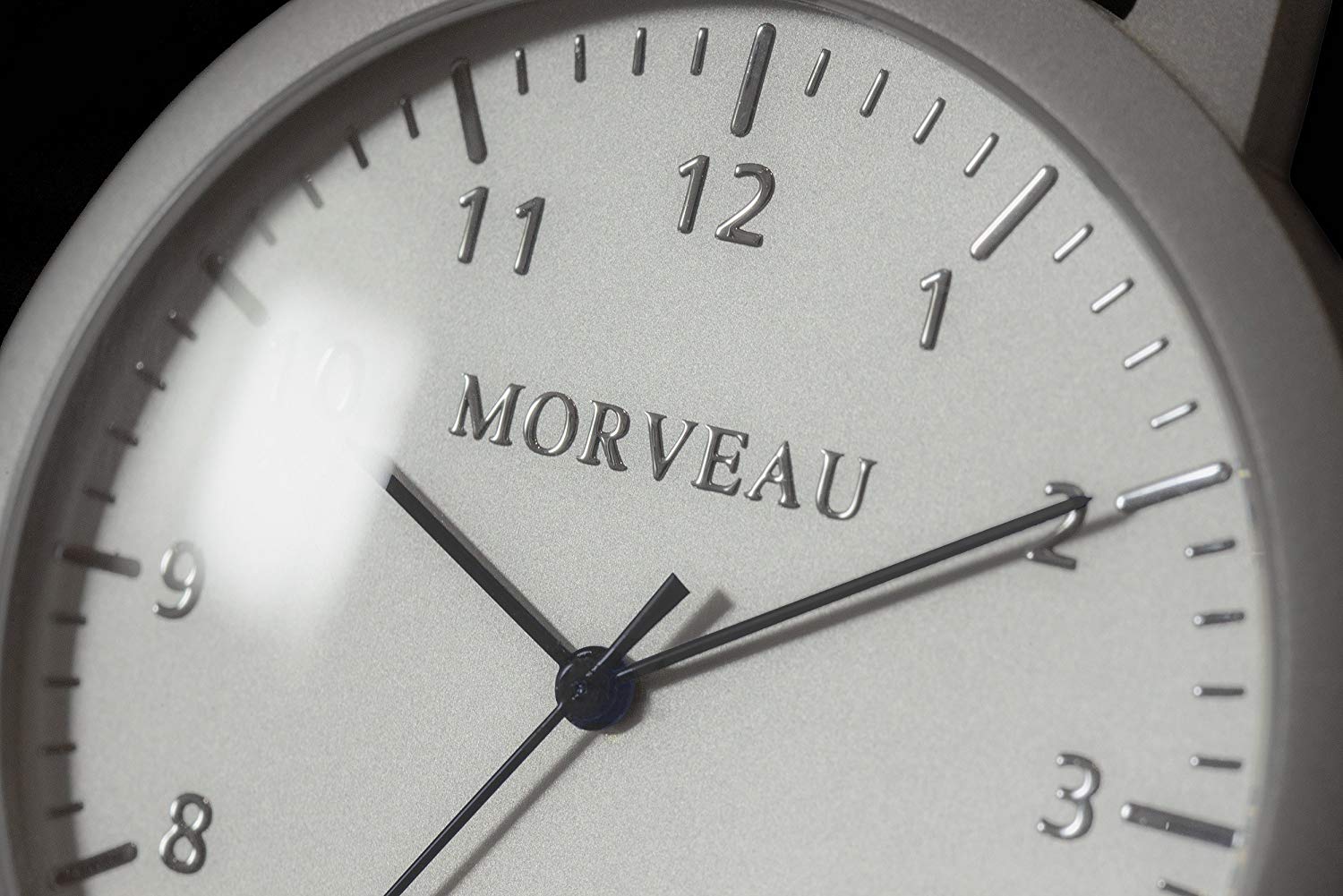 Let's take a look at some modern watches with a big face. Having a watch with a large dial is very trendy at the moment, and seems to be the go to style for most modern watch lovers in 2016. Most watch brands have realised this and have adapted to this need by making new models with larger than usual dials to support this trend that doesn't seem to have any end in sight. Although your serious watch enthusiast still seems to lean more towards smaller faces which have a bit more of a classic look, the general consensus is that the larger and more visible the face of the watch, the cooler it is.
Don't forget that these watches I have listed below will most likely require a slightly larger wrist to look good when wearing, and to feel comfortable. Make sure you know your wrist size and then choose your favourite style based on that!
BUREI Datejust Dress Watch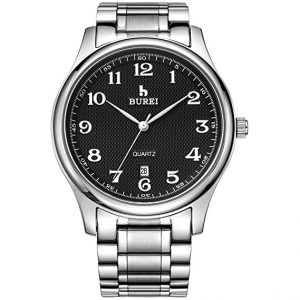 This watch has a gorgeous simple, elegant, and modern style that should be wearable with most outfits both smart or casual and anything in-between. The Burei Datejust has a large face with not too much clutter. The dial is black with arabic numerals, framed by a polished stainless steel bezel. The bracelet is also the same polished stainless steel as the bezel and case, and closes with a secure clasp mechanism.
The Burei Datejust's has a 40mm dial and is sealed with a fairly scratch resistant mineral crystal window, so you don't have to worry too much about brushing your wrist on things as you go about your day. This affordable timepiece runs on a 1.55-volt silver-oxide battery, which will require replacement after approximately 36 months. This is a great watch at a very reasonable price point!
Click here for specs, reviews, and current pricing.
HOWK Date Chronograph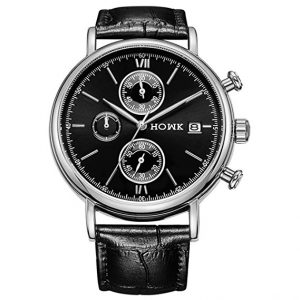 Here is another classy yet modern looking timepiece with a fairly large face, coming in at 39mm. This Chronograph is stylish, with it's high polished chrome finished case backing onto a crocodile pattern genuine calfskin leather strap. HOWK decided to go the extra mile with this one and make it a chronograph. These crown knobs actually accentuate the size of face and make it look even bigger than it really is.
This watch makes an especially good choice as a gift, in my opinion it's quite dynamic, and should suit a wide range of fashion tastes. It's great value for money and also comes with some basic features like water resistance up to 30 meters, and a nice glass dial window. The HOWK Chronograph is also powered by Japanese quartz movement and will keep accurate time.
Click here for specs, reviews, and current pricing.
Morveau Socialite Minimalist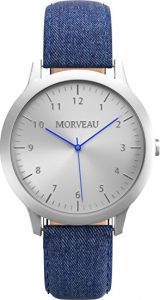 This Morveau socialite minimalist watch with a big face is a bit out in left field in terms of style, with its very basic style it's best kept for regular daily casual use. Rather than attracting attention from it's looks, the Morveau is more likely to attract attention due to its unique business story. These Morveau's are built from reclaimed airplane aluminium, making them not only very strong, durable and light weight, but also appealing to those that are into green technology.
The Morveau has a pretty huge face but is also featherweight, making it exceptionally comfortable to wear for long periods of time and also giving it an edge against its large faced competitors which happen to be significantly heavier. The Morveau is scratch and water resistant due to the high quality materials used. It has a very simple design but maintains a nice modern look.