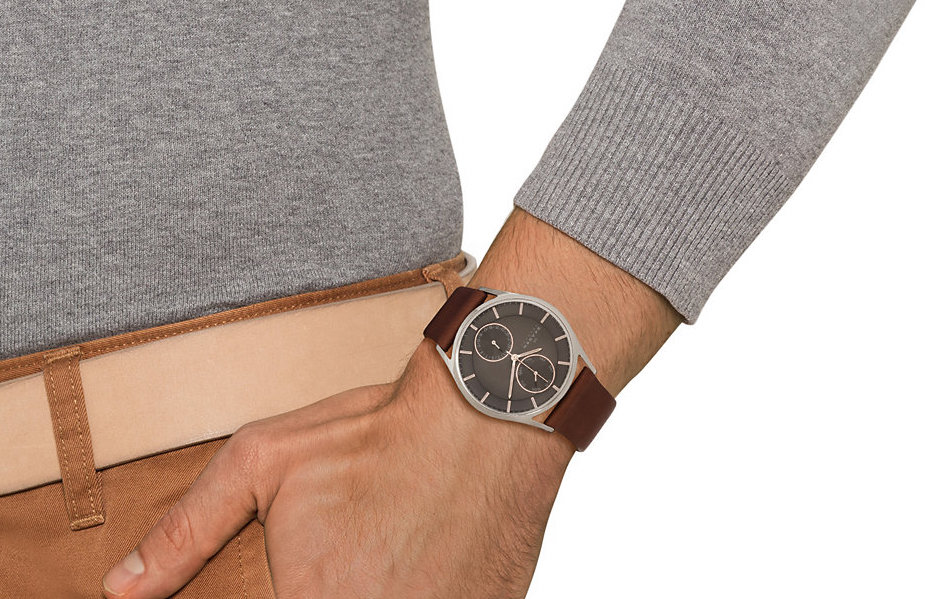 If you are looking for a dignified watch that makes all the right impressions but has a sleek modern appeal, you can't go wrong with the Skagen SKW6086 "Holst" Stainless Steel Watch. Not only do you get to look distinctive, but it has the cool, calm, confidence many watch fans are looking for. This watch reeks of Scandinavian design, it's understated yet impactful, elegant, and confident. Think IKEA but more upscale and with more gravity.
The SKW6086 "Holst" features a somewhat rose steel color and has a gray sunray dial. It comes complete with a nice brown leather strap that is elegant and understated. There's nothing about this watch that screams "Hey, look at me!" but it still manages to draw attention thanks to its clean, classic, confident lines.
> > > Click here to see ratings, reviews, specifications and prices on Amazon < < <
SKW6086 Design
Don't let the casual design throw you off. The SKW6086 means serious business when it comes to versatility. I would not be surprised to see this watch's owners looking great at settings ranging from country clubs to business meetings to bars. Elegance, understated sophistication, and calm confidence will never go out of fashion. There is just something timeless and classic about this watch. It would not be surprising at all to see people wearing this Skagen model dozens of years from now and not look out of place or awkward. Maybe this is due to the Scandinavian design sensibilities that fully inform this timepiece's design.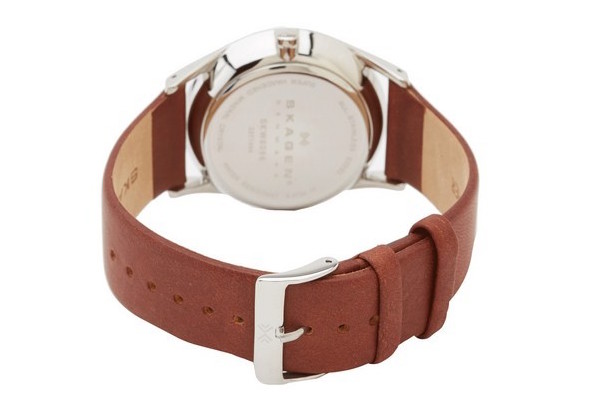 Quartz Fashion Movement
By this point, you might be excited about this watch model. You might think that it such a solid look thanks to its gray sunray dial, its great water resistance (165 feet!), its nice logoed crown and small features like protective mineral crystal dial window. You might be thinking that there has to be a catch. Otherwise, this solid Scandinavian designed timepiece should easily fetch hundreds of dollars more than its actual price tag. What gives?
> > > Click here to see ratings, reviews, specifications and prices on Amazon < < <
Well, just in the case of many other timepieces that have solid designs, great attitudes, extreme versatility, and a tremendous amount of sophistication, all that value can only be made possible within one form factor by opting for the quartz movement. Put it this way, if this watch were to have a manual automatic movement, don't be surprised if it costs way more. There is an obvious tradeoff here: a great-looking watch with all the classy touches at an affordable price in exchange for a quartz movement. Overall, I don't think this is a shabby exchange at all. In fact, considering all the value you're getting, it is a decent trade-off.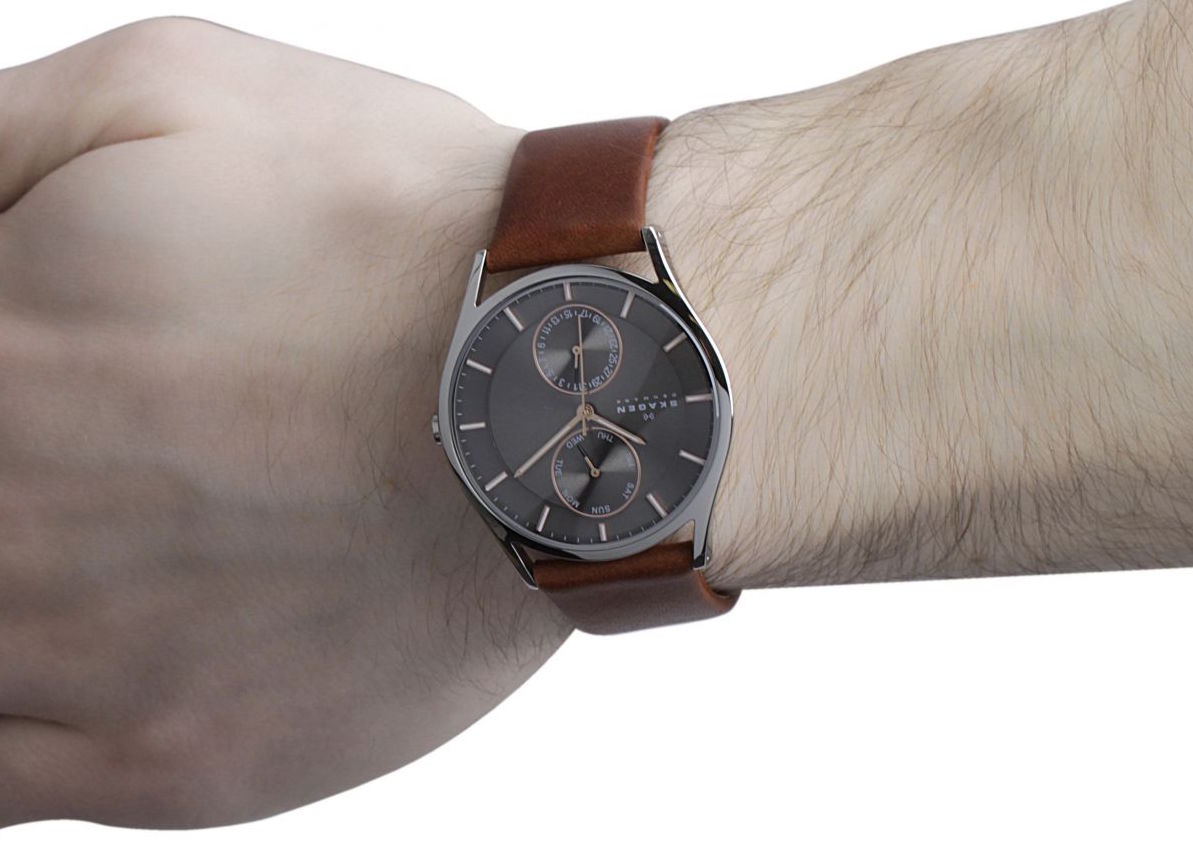 Special Features: Simple water resistance
While the SKW6086 is a stainless steel watch and can no doubt take quite a bit of punishment, at the end of the day, it is an indoor watch. It can definitely make you look more classy and sophisticated in a wide range of indoor settings-from college reunions, parent-teacher association meetings to business meetings. Still, considering how active many of its target audience members can be, Skagen was smart to deck out the "Holst" Stainless Steel Watch with a 165 feet water resistance limit. Not only can you get close to the water with this watch, you can shower and swim and not have to worry that you will no longer be able to use this timepiece. Talk about a nice added bit of versatility.
As far as overall value goes, the Skagen SKW6086 "Holst" Stainless Steel Watch brings a lot to the table. You get a nice looking watch that is subtle yet confident. You can definitely make quite a bit of an impression with this watch. Best of all, it wouldn't have to take you to the poor house.
> > > Click here to see ratings, reviews, specifications and prices on Amazon < < <