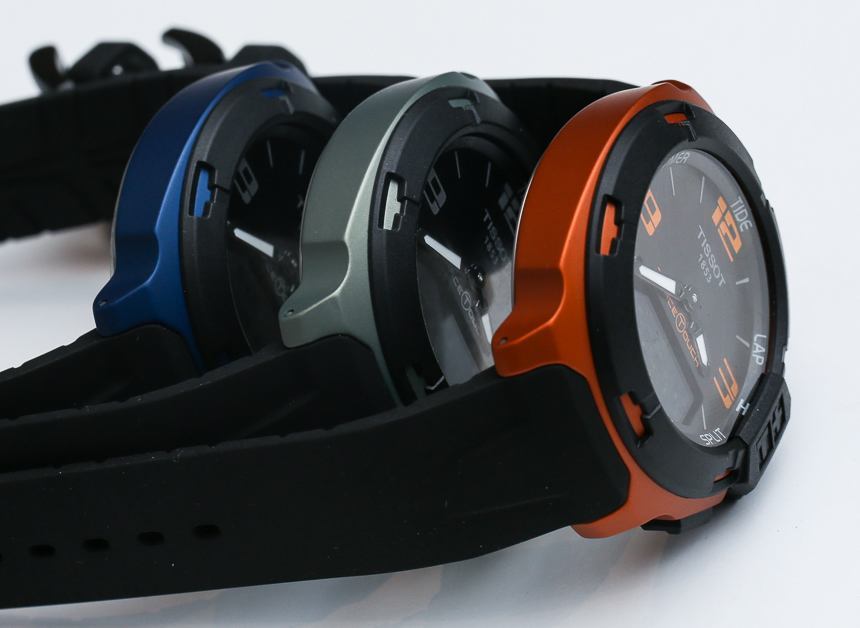 Tissot is one of the best-known watch manufacturers from Switzerland, and since becoming part of the Swatch group they´ve continued to build their reputation for well-made luxury Swiss watches. The Tissot T0814209705703 T-Race touch aluminum watch may come as a surprise to some readers, as it doesn´t resemble the designs we´ve come to associate with this Swiss brand, but the question is- does the unexpected design live up to the name?
> > > Click here to see ratings, reviews, specifications and prices on Amazon < < <
T-Race Functions
As the appearance suggests, the T0814209705703 is a sport watch, and it aims to appeal to partakers of most sports through its massive array of functions. As expected, there is a timer function, which can also be manipulated to give split or lap times. There is also an alarm function – although we´re not really sure who uses their watch as an alarm these days now that everyone has a mobile phone.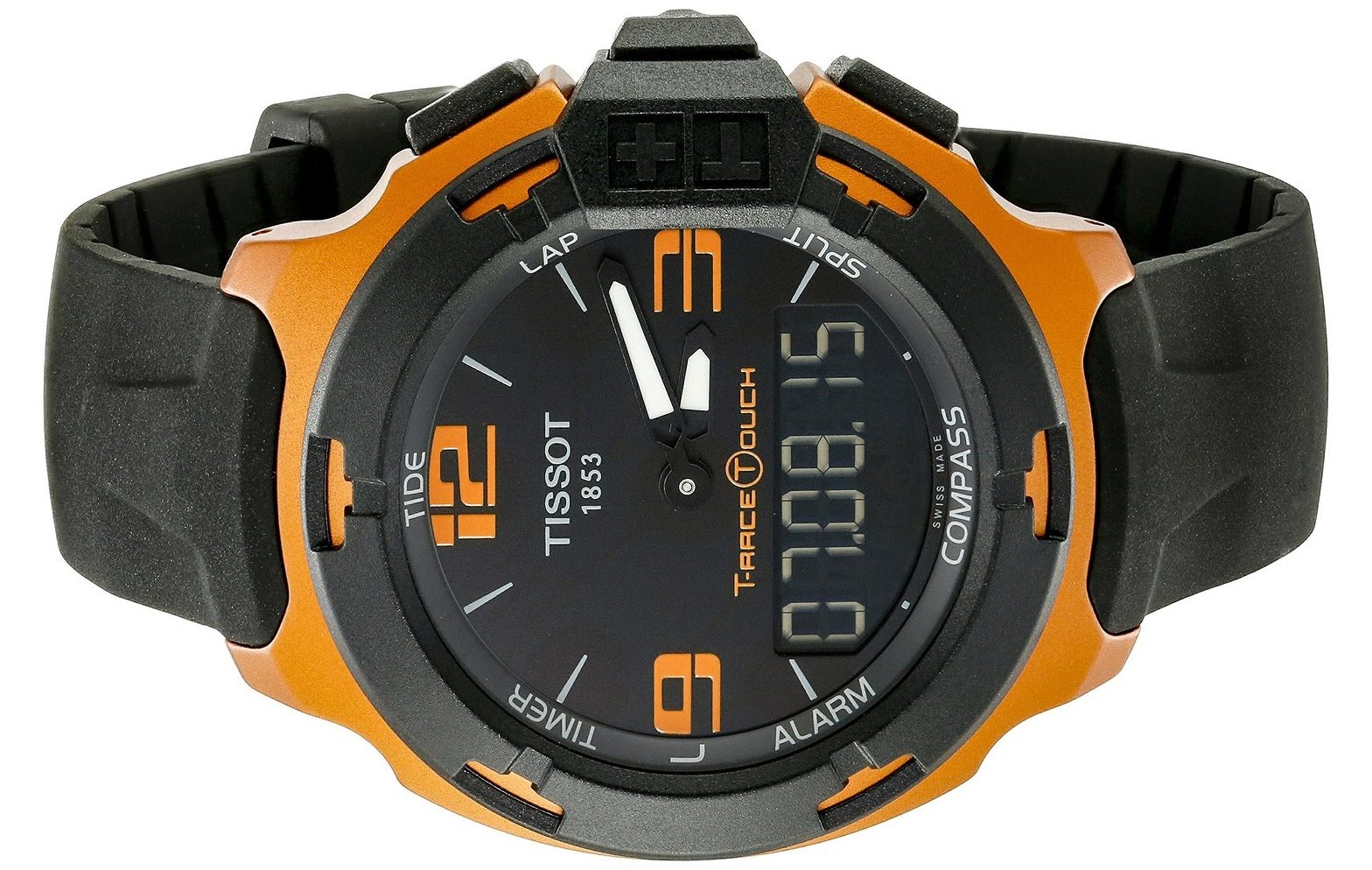 Advanced Features
More surprising is the inclusion of compass and tide indicator. Although the compass feature may sound useful to those who regularly go hiking, we´ve heard reports that it can occasionally become unreliable after battery changes and extensive use, so we don´t want to promote this function as an opportunity to ditch your regular compass until it´s possible to judge the long-term reliability. Definitely worth playing with, but it´s important not to risk your safety over. The tide indicator is reportedly good, but it has to be calibrated to your location manually, so don´t assume that it will instantly help you out on holiday: this is more of a tool for the regular surfer or water sports fanatic than anything else. What makes this somewhat surprising is that the T-Race is only water resistant to 100 meters, so many of those purchasers would rather find something that can go a bit deeper. Likewise, whilst there is a uni-directional bezel function, i.e. a tachymeter, this watch cannot be taken diving so the feature is more decorative than practical.
> > > Click here to see ratings, reviews, specifications and prices on Amazon < < <
T-Race Uniqueness
In all honesty, the array of functions is the main thing that distinguishes this T-Race T0814209705703 watch from the competition. However, the orange and black color scheme is clear to read, although the markings on the dial are in a slightly unclear font, and the white hands contrast well. The rubber band is comfortable and feels barely noticeable. The quartz function is reliable, but nothing unexpected from the Swatch Group, and the perpetual calendar is useful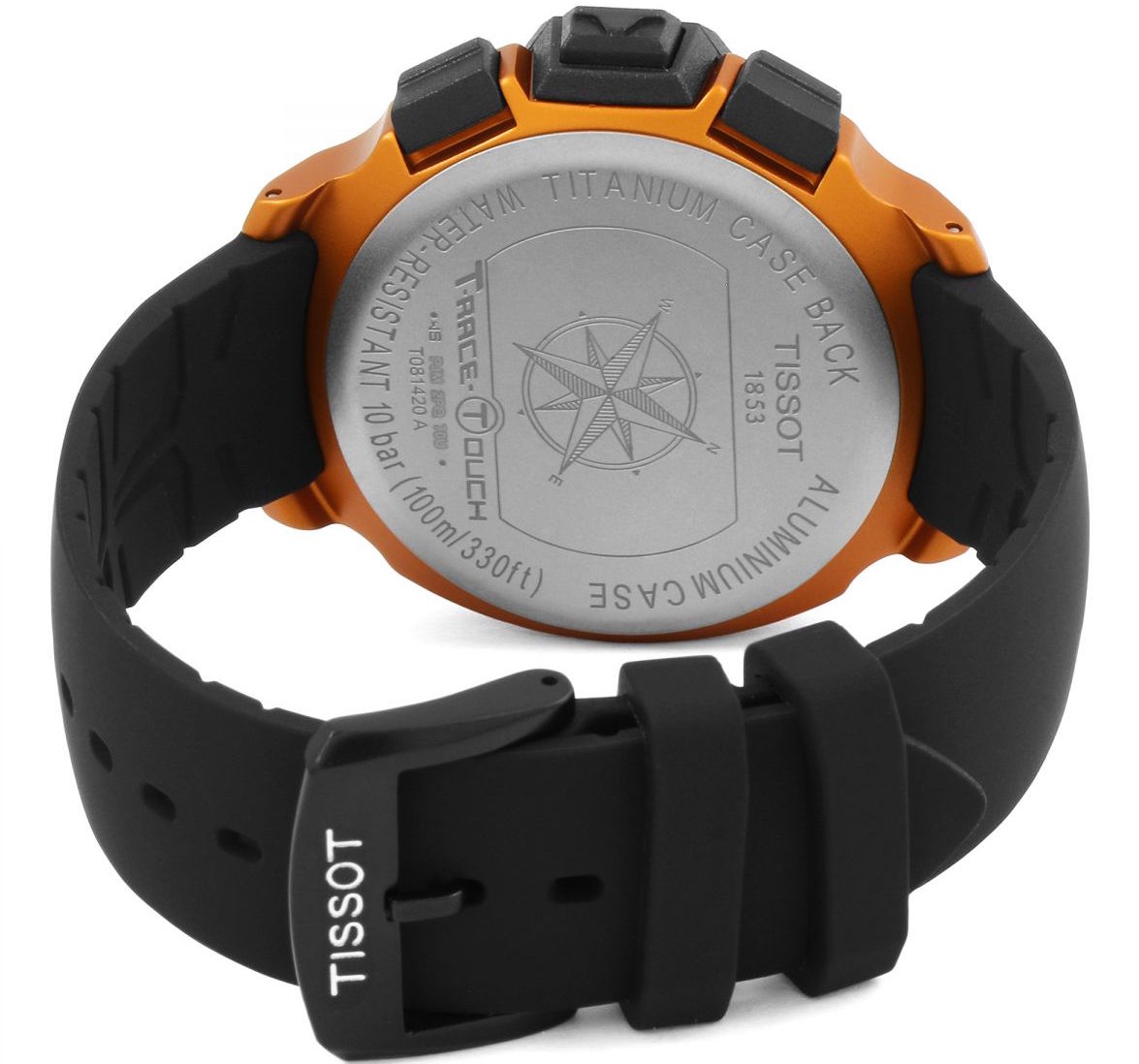 Overview
If you want a distinctive sports watch, and do not engage in diving, then the Tissot T0814209705703 T-Race touch aluminum watch is a comfortable and reliable option. Some of the gadgets are more for show than use, so read the technical details carefully if you have any extreme sports in mind, but most men will find the restrictions fine and boys (and men) will be able to spend endless hours playing with the functions.
N.B. other watches in the T-Race range come with different functions, including thermometer and altimeter, so if you are interested in using your watch in different or more extreme settings then it may be worth taking a look at the other watches in the range to see if something else fits your needs better.
> > > Click here to see ratings, reviews, specifications and prices on Amazon < < <