I am going to try my best to compile a list of the top watch brands in the world. I will have to break down this list into sub-categories to make it easier to find what your looking for. I will include top watch brands that are under $200, under $500 and Under $2000, then we can venture into the super luxury range of $2000+.
Personally i'd like to start with some of the more exciting big names like Rolex, but to make it easier for you let's begin with some brands at the cheaper end of the spectrum. I will try to include a link to the main company website, as well as a link over to Amazon which usually have the best prices if your thinking of purchasing.
Under $200
Looking for the best quality watch that you can find for under $200? Look no further.
Seiko
This is an old watch company that has been in the business for ages, since year 1881 to be exact! They are known for making very reliable budget friendly wrist watches. Recently since 2001 they have decided to specialize in wrist watches and since then the quality and style of there timepieces have only improved.

Official Website – Or -Best Prices On Amazon
Invicta
To be honest I have a hard time distinguishing between Seiko and Invicta watches, they seem to have the same values as a company. Both watch brands lean towards practicality and value for your money rather than anything special and eye catching. This can be a great thing if your looking for a timepiece with a low profile to go with anything that your wearing, whether casual, semi-formal, or full on formal wear.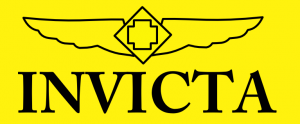 Official Website – Or – Best Prices On Amazon
Casio
Who here has never herd of Casio before? Put up your hands if you have not! I'm sure everyones hands are down right now. The Casio watch brand speaks for itself basically. I can remember when i was 6 years old, my first ever wrist watch was a Casio given to me by my father.
They are known for creating mainly digital watches which are very reliable and last for years. The styles range from nerdy to sporty. Some of the more expensive models are very nice and trendy looking and are also very practical to use. I personally highly recommend this brand.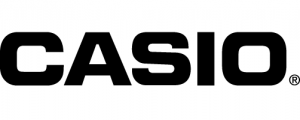 Official Website – Or – Best Prices On Amazon
Orient
The Orient watch brand is a great choice if your looking for something a bit more dressy/formal for under $200. The general look of the models from Orient are very basic and simple, clean face and bezel with a nice tanned leather strap seems to be their go to look. Excellent choice if your looking to pair your timepiece with a suit for a conference, job interview or social gathering.
The actual mechanics of these Orient watches do vary from model to model but they tend be fairly reliable and long lasting.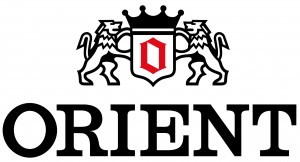 Official Website – Or – Best Prices On Amazon
Under $500
Diesel
While not really known for there timepieces and accessories, Diesel has made an impressive dent in the wrist watch market. If you don't already know, Diesel is an Italian fashion brand specializing in jeans. But in recent years they have dipped into all kinds of other side niches such as fragrance and jewellery, including some spectacular wrist watches.
Although the fashion style and design of some of these timepieces may not suit everyone, they are still produced with the utmost attention to detail and function. For under $500 your bound to find a nice watch that suits your taste.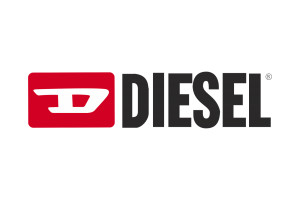 Official Website – Or – Best Prices On Amazon
Gucci
Most of the watch models coming from Gucci are in the $500+ range, although if your lucky you can find the occasion bargain on Amazon for under $500, for such a reputable brand this is a great deal!
Gucci is a huge designer brand name and their timepieces definitely do not disappoint in any aspect. Beautifully designed and very high quality control during manufacturing make these watches one of the best wrist investments you can make in your lifetime.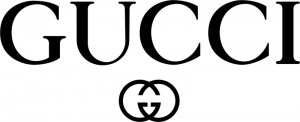 Official Website – Or – Best Prices On Amazon
Bulova
This one is a very old watch company, founded in year 1875! They know what their doing when it comes to watchmaking. This company has situated themselves in a nice sweet spot in the watch market, with most of there watches landing in-between the $150 to $900 range. You can find a model that suits all tastes and needs on a wide budget range.
This is also an american wrist-watch company with their main office in Manhattan. They pride themselves on making highly accurate and versatile timepieces using only the latest most precise technologies. These make for a great value buy and deserve a thorough look before you make your big purchase.

Official Website – Or – Best Prices On Amazon
WellyMerck
A very new company with a promising future. WellyMerck is striving to bring luxury style watches to the masses by providing high quality swiss watch making and European fashion at an affordable price point. They have yet to launch their first line, as they are waiting to complete a crowd funding campaign. I am so anxious to get my hands on one of these for a review!
WellyMerck has 3 distinguishable design lines which are on display on their website. The first line is showing off an array of beautifully crafted timepieces with metal bracelets, while the second line has leather straps, and the 3rd has nato straps. The timepieces are very elegant and minimalist in design, and can easily be paired with any kind of outfit, super casual to hyper formal.
I think once they officially releases their models they can make it to the top of the watch industry before anyone knows what hit them! Time will tell, and I will keep you updated on any news coming from this new promising watch brand. If you would like to help crowd-fund these watches please visit their indiegogo page here.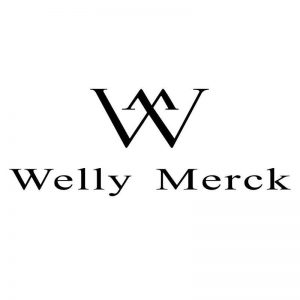 Official Website – Or – Best Prices On Amazon
Luxury
Rolex
I bet you could have guessed which brand I was going to start with here. Yes the famous king of watches, Rolex. Rolex is generally unbeatable in its market niche, if you are of course looking for a high end luxury timepiece, and willing to dish out the big bucks to buy one. Although Rolex is very expensive, it could possibly be a much more intelligent investment than any other watch cheap or expensive.
Rolex is the best in its market range, which generally boasts a dynamic type of watch that can be worn casually or formally. If your looking for something geared specifically to a use like sports you may be better off keeping on the cheaper end and looking at Casio or another sports brand. Alternatively if you're looking for something that you want to use only during formal occasions, a brand like Patek Phillip may be better suited for you.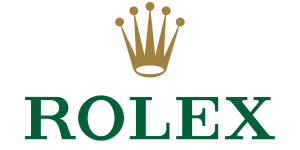 Official Website – Or – Best Prices On Amazon
There's 3 main points I'd like to discuss about this world renowned brand that may give you a different perspective
Rolex will not lose value
If you buy this years rolex straight from an authorised dealer, yes it will lose some value as soon as you leave the shop with it. Just the same way a brand new car will lose value once you drive it off the lot, generally the instant resale value will drop. The difference here is that with a car this drop will be permanent unless it is very rare, but a Rolex may climb back up in value slowly as it gets older and rarer.
Rolex can be bought at big discounts
If you want to skip that drop in value it may be wise to buy a pre-owned Rolex. You can find Rolex's that are practically mint in the box at very steep discounts if you search for older models online or at local shops in your city. If you find one you like it could be one of the best watch investments you ever make, and may even increase in value over time.
Rolex has an affordable entry level range
Another point I'd like to make that some people don't realise is that Rolex makes entry level timepieces that are still the best in the world, built with the same care and engineering at their top echelon models. The only different may be a smaller overall watch size and less precious medal/jewels used in the design, which may actually suit some people's taste even better.