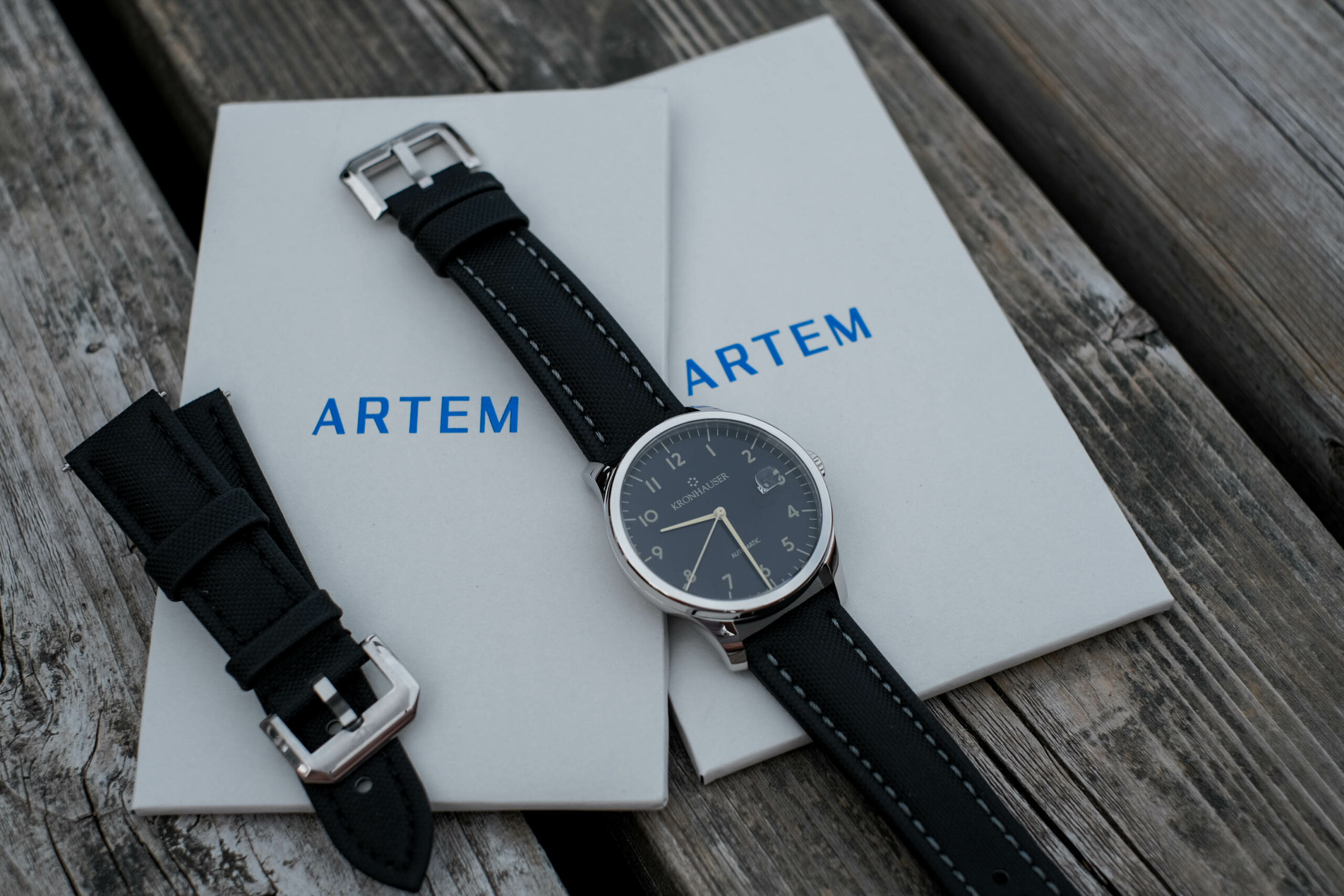 Artem Watch Straps were born in Adelaide, Australia. Originally founded in 1836 as the capital city of South Australia, it's located in a large natural harbor, and quickly became a booming seaport. Even today, the sea runs strong in Adelaide's heritage, and sea trade makes up a huge part of the local economy. As a result, it shouldn't be surprising that Artem watch straps utilize a nautical material: sailcloth.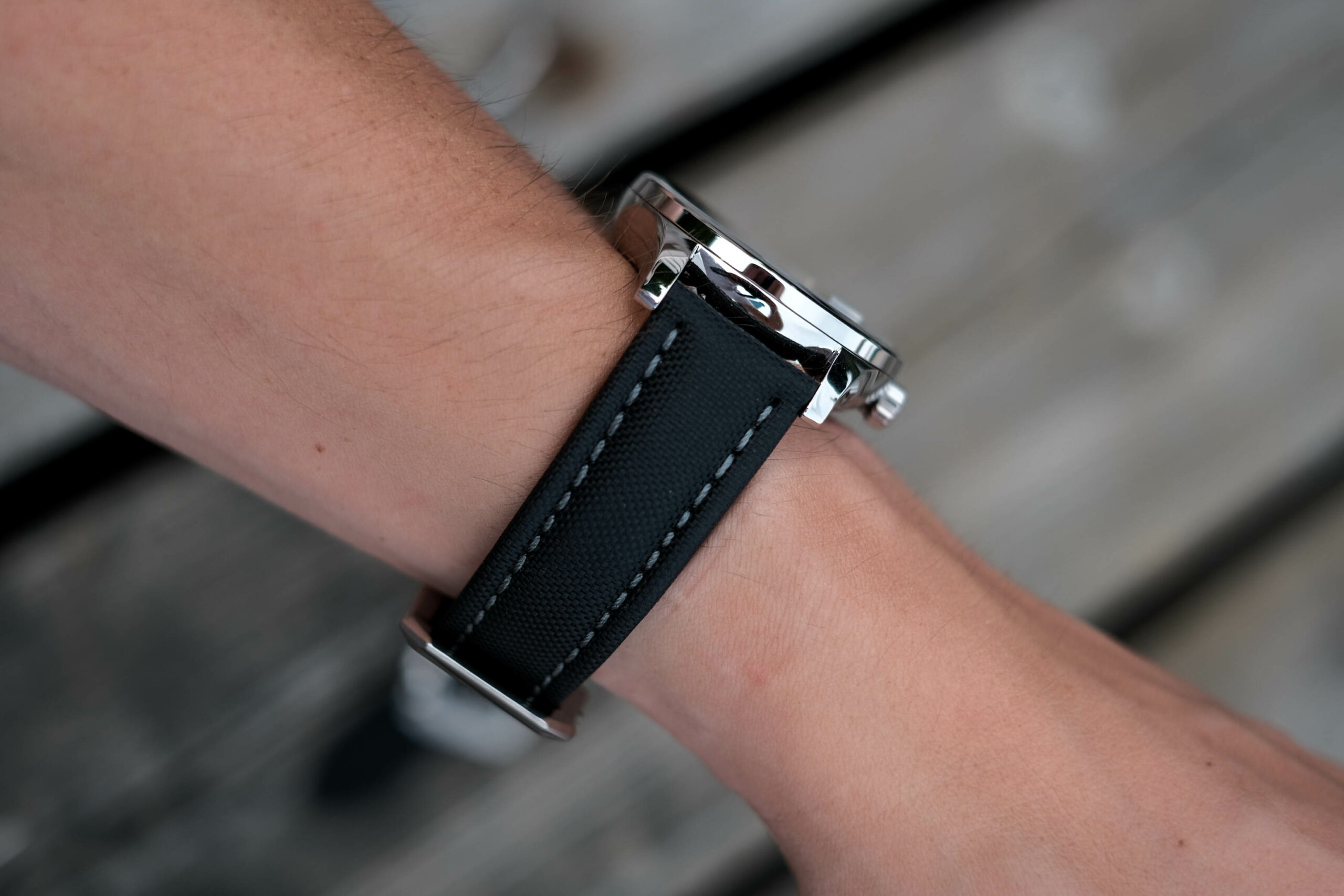 When I think about a modern watch strap, I think of four materials: leather, steel, canvas, and rubber. Leather watch straps have been a standard on formal watches as long as wristwatches have been a thing. Rubber and canvas are more affordable, reliable alternatives, and are often found on sporting and dive watches. And who can ignore the appeal of a gorgeous steel band? But sailcloth is an entirely different material.
In point of fact, sailcloth doesn't actually refer to any one material. In olden times, sails were made of canvas or even linen. Nowadays, they're made out of synthetic material for even better wind resistance and efficiency. This is the type of material you'll find in Artem's straps, and the exact composition is a closely-held trade secret. As a result, it's tough to describe these bands. They're soft and smooth like silk, but with the durability of leather and the flexibility of rubber. Here's what I've learned in my recent encounters with the Artem brand.
Artem's Philosophy
Since their material is proprietary, it's perhaps fitting that Artem's motto is "Ars est celare Artem," which means "True art conceals the means by which it is achieved." But this motto is about a lot more than just using the fact that they have trade secrets. Every horology-adjacent business has at least a few tricks up their sleeves. The motto embodies their entire design philosophy. Founded by two friends, their goal is to create watch straps that work seamlessly with your existing timepiece. The idea is to fuse artistry with engineering so your replacement straps look like an existing part of your watch.
What Makes Good Sailcloth?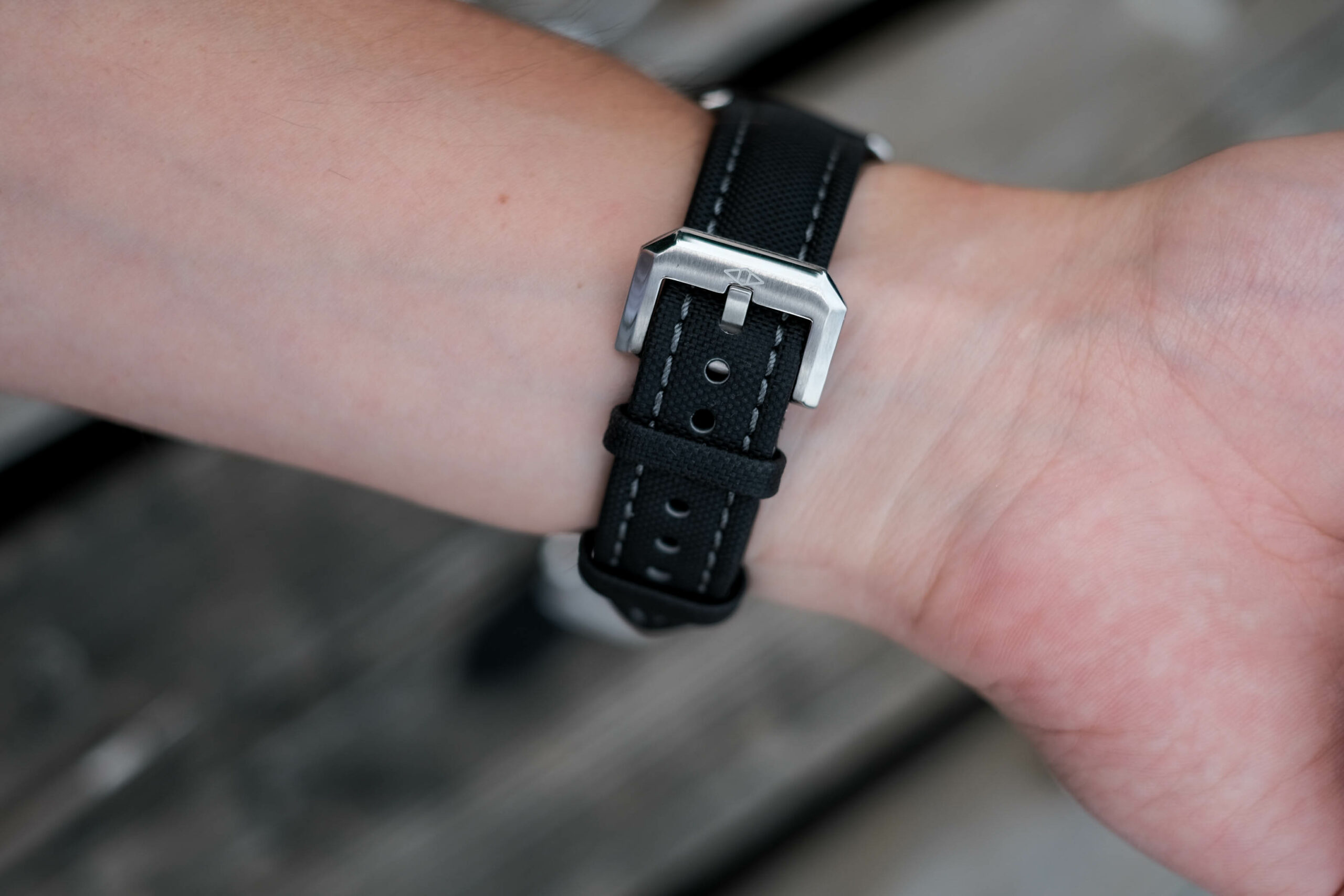 As I already mentioned, there's no single definition for what makes sailcloth. As a result, the term gets thrown around liberally by manufacturers who want to emphasize how rugged their watch bands are. After all, if it's tough enough to make a sail out of, it's tough enough to work as a watch strap. The downside is that the average consumer can't judge the quality without trying on the straps. It's not like full-grain leather or top-grain leather, where there's an agreed-upon quality standard. "Sailcloth" can mean anything from luxury fabric to scratchy, discount-rate canvas that feels like a potato sack. Even some of the higher-quality brands are overly rigid, and can fit awkwardly on our wrist.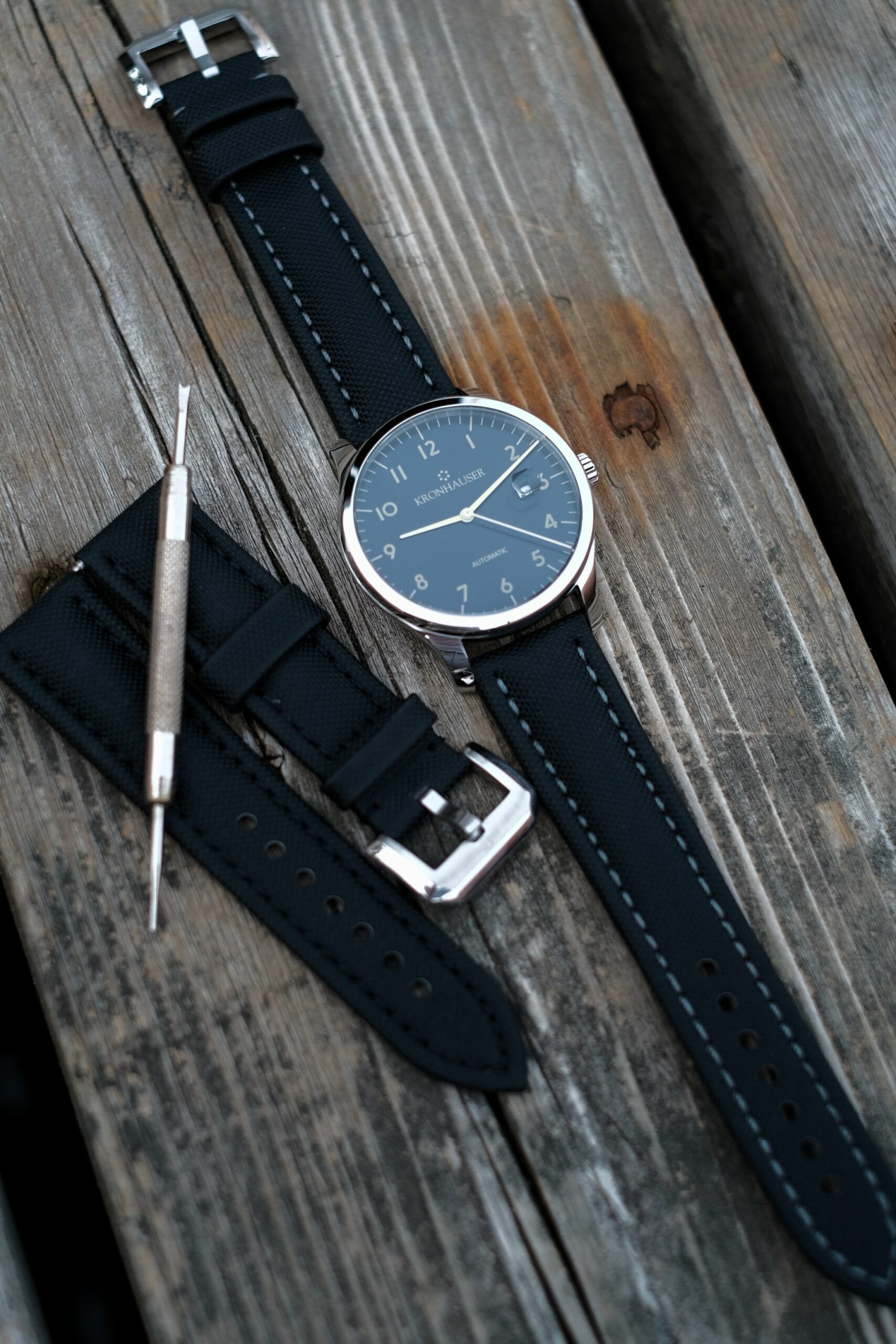 The thing I liked about the Artem straps is how flexible they are, without sacrificing the quality of the material. Cheap neoprene can look pretty sharp when it's just sitting there. But flex the band around your wrist, and you'll see creasing and wrinkling. Artem's proprietary sailcloth flexes smoothly, conforming to your wrist without compromising the profile of the material. You can even fold the strap in half without leaving any permanent creases. The material will simply return to its original shape. At the same time, the smooth finish makes them very comfortable to wear.
Value and Fitment
The watches and buckles themselves are of excellent quality, and come in both standard and Apple Watch varieties. The two lines are identical except for the attachments, where they clip into your lugs. Otherwise, they're the same. They're black with stainless steel buckles, which are easy to open and close. You also get a choice of five stitching colors: black, grey, white, blue, and red. This gives you plenty of flexibility, whether you prefer a more formal look or a splash of color. You can also order replacement buckles, alternative deployant clasps, and straight or curved spring bars. This gives you plenty of ways to customize your strap.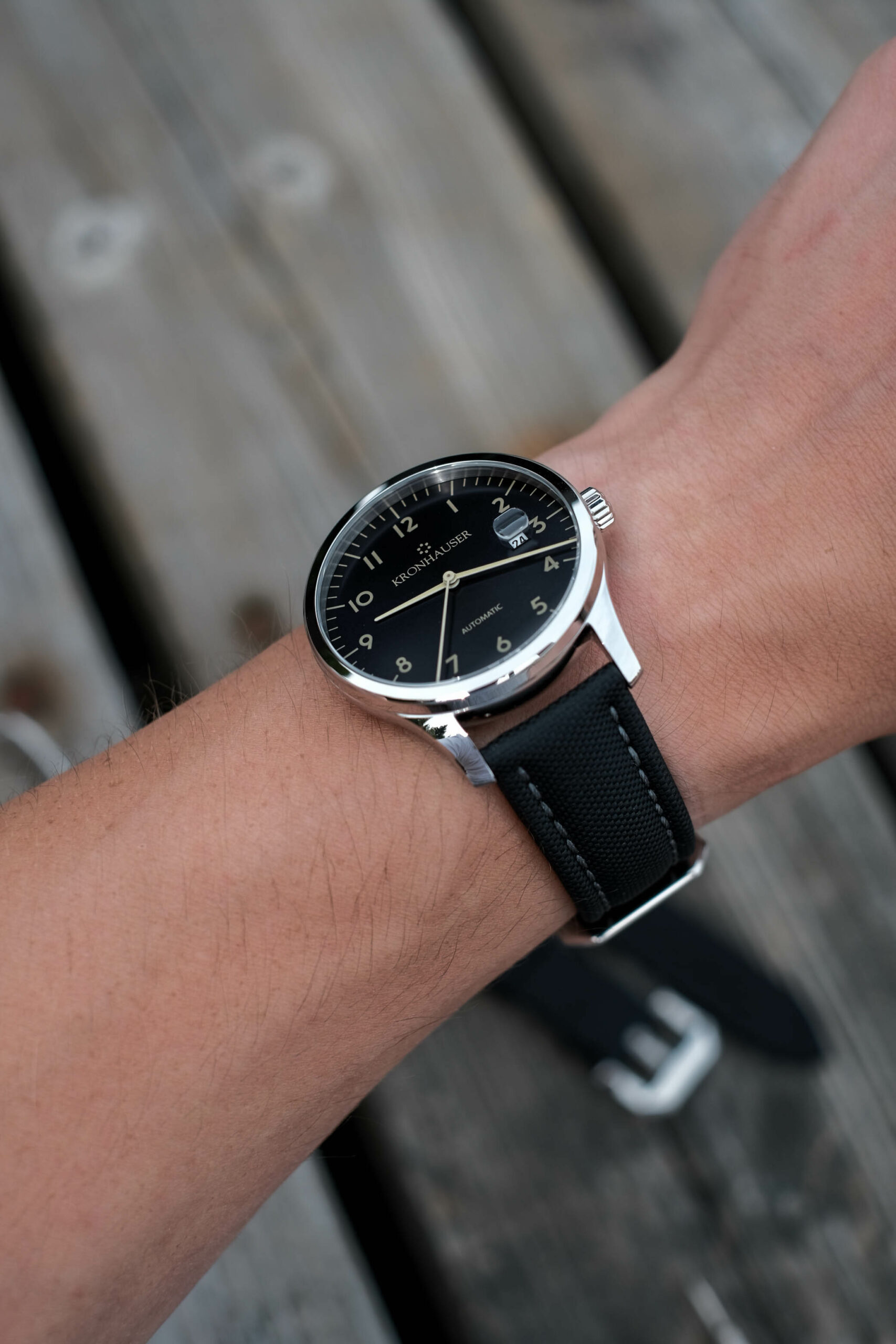 One more thing to note is that the material is guaranteed safe for diving. This marks a significant improvement over some other sailcloth straps, which are actually embossed leather and not safe for diving.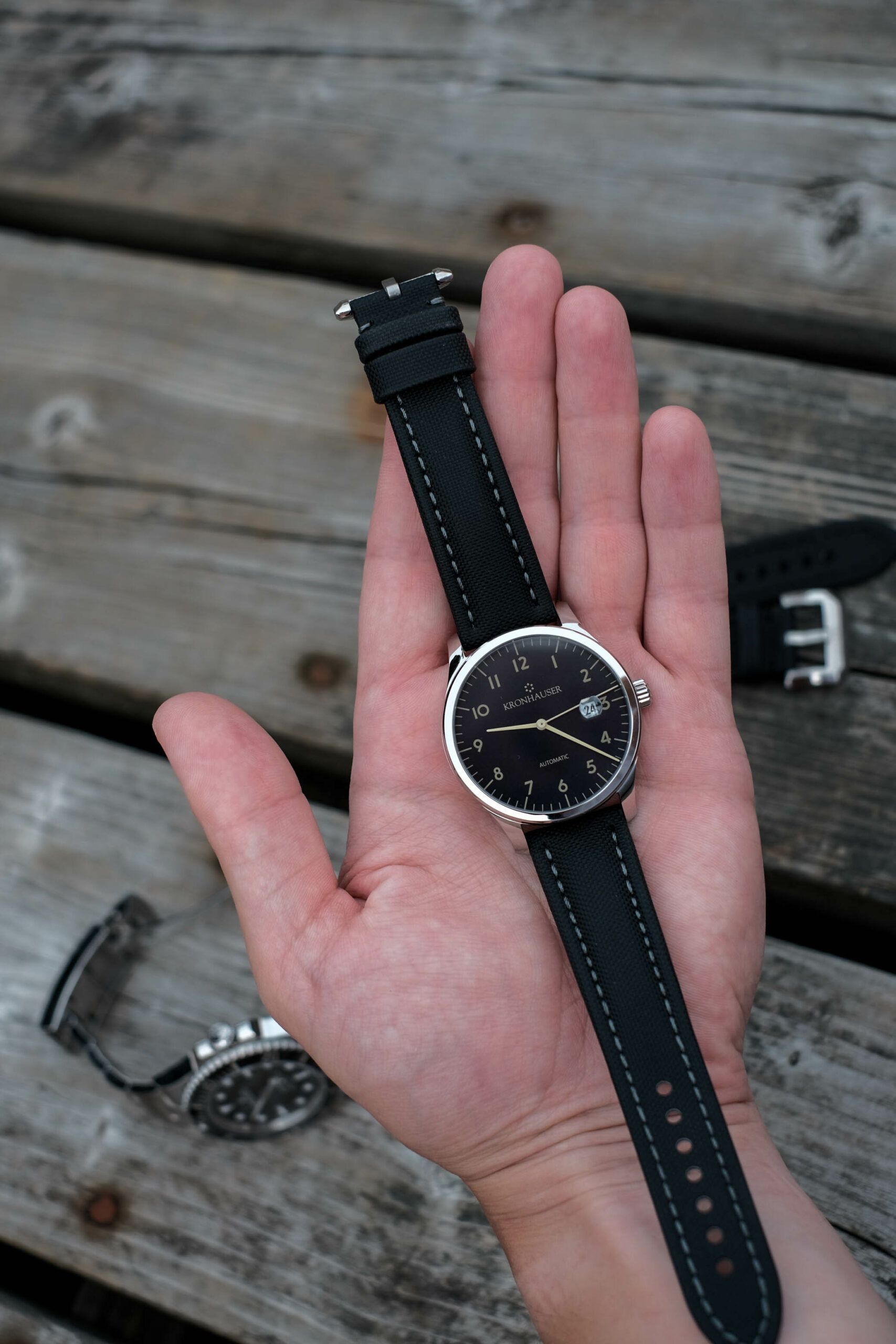 Perhaps the most impressive feature is the value. Many top-of-the-line sailcloth straps cost hundreds of dollars. Frankly, that's excessive, but it's what the market will bear. Artem's watches are less than $100 after tax, and look every bit as nice as the more expensive brands. This makes them an excellent value for most buyers.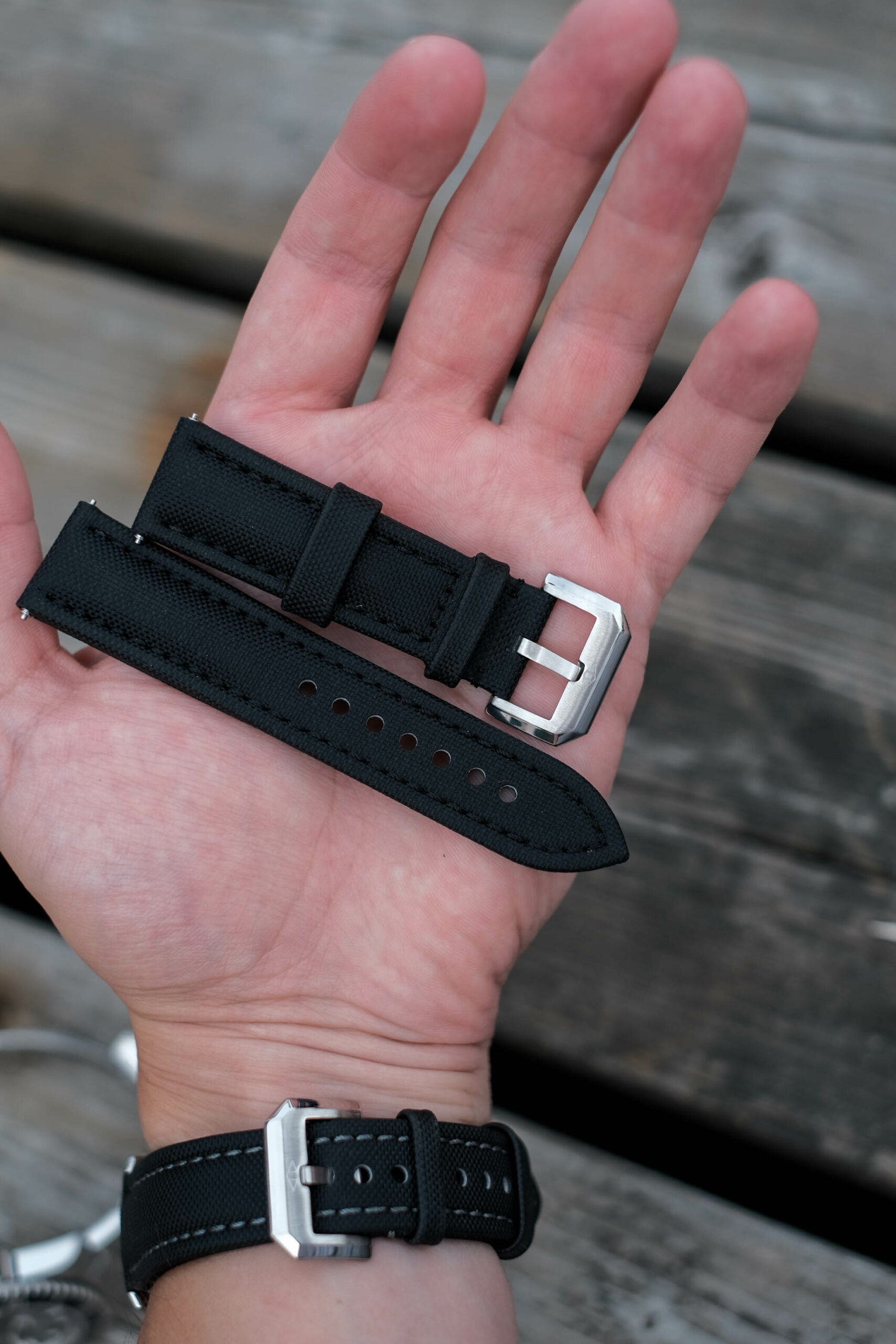 Sizing is available to fit most watches. The straps are available in 19, 20, 21, 22, and 23mm widths. You won't be able to fit every watch, but there are few that fall outside this range. Similarly, there are three different lengths available. The original size was 75 x 115mm, which is still the medium, or "Standard." If your wrist is 7.5 inches around or smaller, this strap will probably fit just fine. That said, there are also XL and XS straps available. The XL strap measures 85mm/124mm, while the XS size measures only 66/105mm. That provides enough versatility for just about anybody.
Top-Tier Customer Service
When you buy new straps for your automatic watch, you want it to work right. If that band fails, it's a disappointment at best. At worst, it can even cause your watch to get damaged. Not only that, but this is a new brand. What happens if there are issues a year or two down the road? As for responsiveness, Artem performs very well. They have a 24/7 customer support team that can help you out with any issues.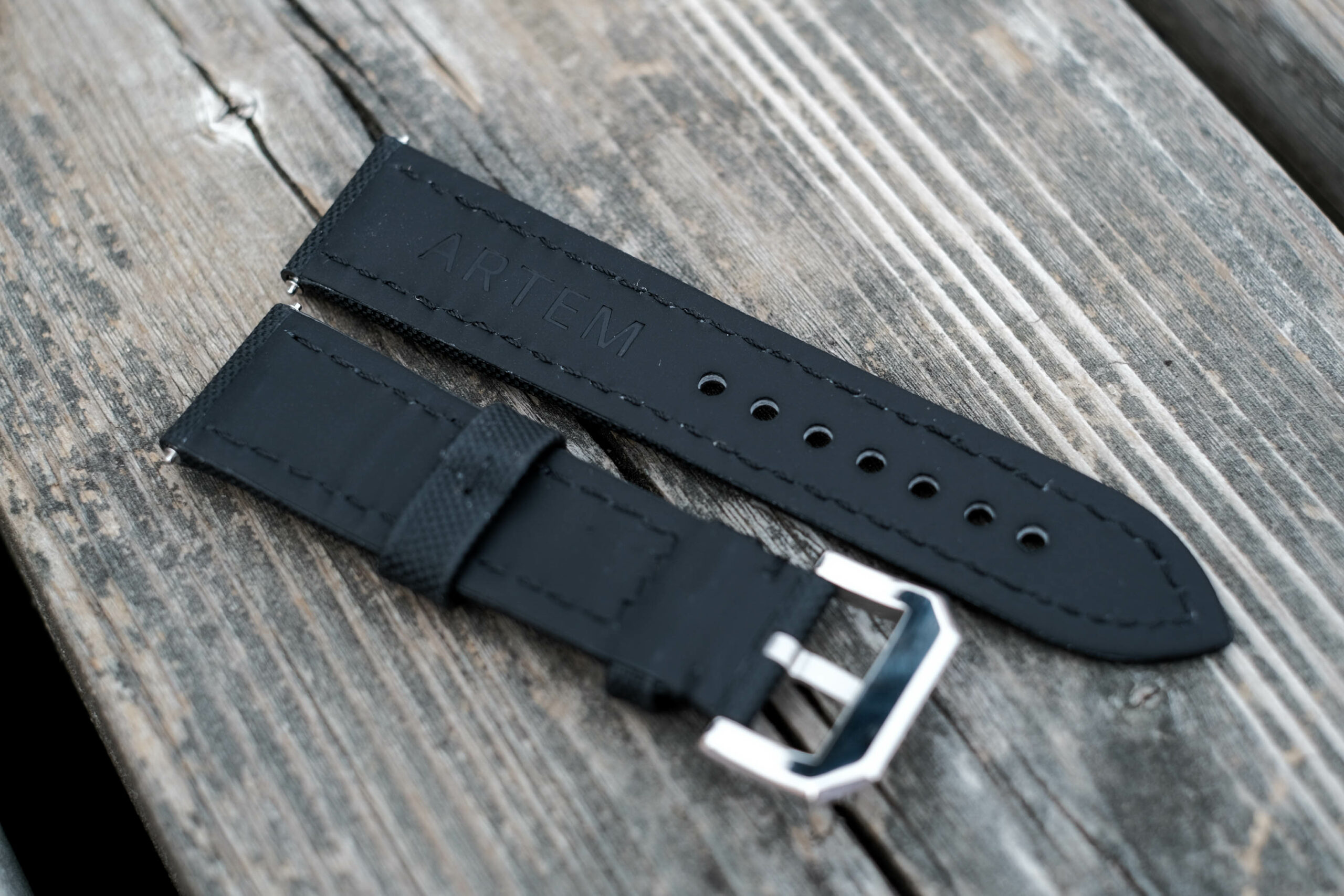 As for what happens if there are major improvements, Artem has also proven itself very dedicated. Last year, they delivered free new straps to early adopters, because there had been major improvements. Obviously, they're not going to do this all the time. They'd never make any money! But it goes to show you that they take their commitment to their customers seriously. In today's business environment, that's no small thing.
To have a look at all of Artem's strap offerings visit their official website here.