Founder and Editor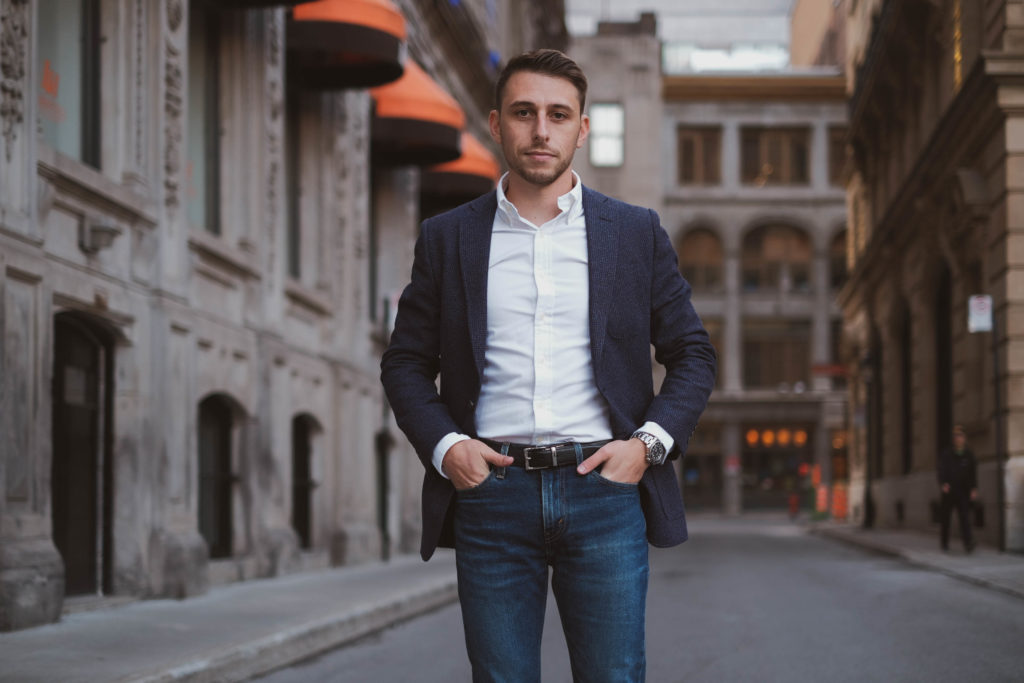 Matthew Catellier is a watch collector and enthusiast with a personal taste for minimalist vintage and modern tool watches, just like his current everyday wear Rolex Daytona 116500. He's been featured in The New York Times for the creation of the WATCHPOD® specialty watch accessories brand, and has shared his horological expertise as an author on major publications such as Forbes and Monochrome-Watches. With an increasing reputation as a "Watch Industry Insider" and founder of watchreviewblog.com, Matthew can often be found travelling to Europe to cover watch events and reporting on new watch releases. Matthew currently resides in Montreal but has lived in London, UK for a large portion of his life. Follow him on Instagram @watchreviewblog. Email: matt@watchreviewblog.com
Head of Operations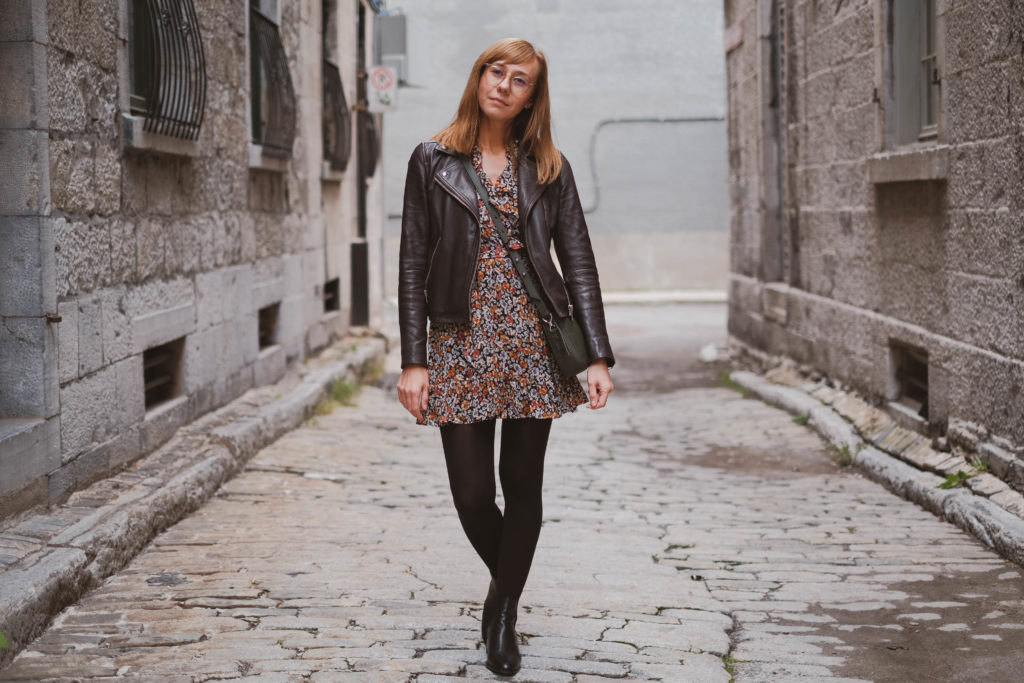 Mariana Glinischi is our chief decision maker and business coordinator for the watchreviewblog.com. She carries a degree in power engineering from the Politehnica University of Bucharest in Romania. She's also an adept marketer and has skills with business accounting. When Mariana isn't planning our next move you can find her enjoying a spy novel or gazing into the dial of her freshly acquired Tudor 1926. Follow her on instagram @glinischim.
Contributors
Ulises Valenzuela discovered his love of watches at age five when he was gifted a Disney's Lion King watch. Immediately after, he became obsessed with the Casio F-series, proudly wearing a F-105 until the battery died. After not wearing a watch for more than 15 years, his wife bought him an analog quartz watch. That was all he needed to rekindle his childhood hobby. A chemical engineer, musician, and amateur photographer, today he is a big fan of Omega, Rolex, and Mido, and loves hunting for vintage Swiss pieces on the used market before falling asleep. He can be most often seen wearing his beloved wave dial Seamaster.
Sean Ding has been wearing watches since an early age, he was always appreciative of the utility afforded by a timepiece, but it was not until his 21st birthday when the madness really began. Receiving that watch was a turning point for Sean both in terms of his love of all things horological and adult life in general: he began paying more attention to detail, quality, and gained a profound respect for people and organisations that execute simple things with diligence and love. Now 24 years old, Sean works for government in the Australian capital of Canberra, writing for Time & Tide and WatchReviewBlog in his spare time.
Sam Neubauer is a 24-year-old freelance writer and healthcare worker living in New York City. He's been wearing a watch since he was little and although the digital Timex gets less wrist time now, it still has its uses! Sam is a fan of vintage-inspired dive watches, automotive watch history, and any photo of an A. Lange and Söhne movement. Follow him on Instagram @thesamsoftime.
Caleb Button grew up in the beautiful state of New Hampshire when telephones still had cords. Much of his youth was spent extensively exploring the great outdoors, hunting for antique bottles, and reading the works of J.R.R Tolkien, C.S. Lewis, and Jack London. Subsequently he spent a handful of years in West Virginia, a decade in South Korea and currently resides in North Carolina with his wife and children. Caleb has worked as a chef, whitewater raft guide, ESL teacher, pastor, and is now pursuing a master's degree while making ends meet as an auto technician. Caleb is a watch, coffee and photography enthusiast, among other things. He prefers dark roasts especially from Indonesia, believes that intelligent people should drink their coffee black, and allows his interests and personality to guide his horological pursuits. He can be found on Instagram @the_artistic_horologist.
Writers from the Past
Rob Nudds is a WOSTEP-trained watchmaker, who graduated from the British School of Watchmaking. After working at the bench with brands such as Omega, Longines, Blancpain, and Bremont, he began working for NOMOS Glashütte, managing a retail network covering 17 countries, most notably the UK and USA. After three years on the road, he has now returned to freelance writing – a career he began with aBlogtoWatch in 2015 – because he missed his garden and having a social life. Follow him on Instagram @robnudds.
Michael McAllister is a 29 year old dad of a beautiful son and wonderful girlfriend who works as a government official. His love of all things watches started relatively recently, having previously turned his nose up at watches citing that he wouldn't suit wearing them. Now his appetite is insatiable and he loves discovering new brands and models. Follow him on Instagram @the_watchguy90.
Caleb Kelley is a young business owner who loves his dog, girlfriend, cars and watches. Being young and still pursuing a degree limits his budget, and that's okay! He specializes in budget collecting, and buy-low sell-high flipping. His tastes are anything 40mm and less, and specifically vintage Omega. Follow him on Instagram @calebdkelley.
Cody Brown is a former business analyst, automotive enthusiast, and general gear snob. He appreciates watches for the way style and utility intertwine in a very similar fashion to automobiles, creating an emotional allure that few other items can match. Whether it's a $100 watch or a $10,000 watch, Cody loves delving into the precise details of these timepieces to find out what makes each one special. Even though it is easy to become consumed with the specifications, he knows that it is important to tune in to the "it" factor of each watch, something that no spreadsheet can describe. That sort of description is what he aims to provide in each one of his reviews.
Kevin Kelhoffer, a 52 year old male with an MBA in the financial service field. He's been interested in watches for as long as he can remember, in fact his 6th birthday present was a racing style wind-up swiss watch. Drawn to the design of the dial, hands and sub-dials, Kevin collected several lower cost quartz watches. For his 40th birthday, his wife bought him an Omega Seamaster. This watch, which he still wears daily, is in as perfect condition as the day he received it and he wears it proudly. Since then he acquired a Bertolucci, and Meccaniche Veloci. Each of these watches is mesmerizing with their design and attempt to make telling time look unique.
Erika Taylor has been a watch enthusiast since her time selling high-end timepieces in the jewelry sector 20 years ago. Her savvy shopping and budget-conscious spending always has her on the look out for the best deals and most reliable products on the market. She is a self-professed shoe and makeup addict that has lost count of how many pairs of shoes/boots/sandals take up space in her closet. A mom of two, Erika enjoys sipping on a hot cup of tea, teaching her bird Gandolf new words, songs, and sayings, or binging on video games, nerdy movies, and TV shows! She loves anything sparkly and is often lost in thought when a shiny object appears.
WRB Photographer
Thomas Treffeisen, a would-be writer turned photographer/cinematographer due to my love of visual aesthetics, therein lies my passion of making things visually pleasing to the eye. The dream is to someday use the skills I learn to create a film applying unorthodox camera angles with heavy use of color. Till then I am more than happy to bring out the best features in watches to show you the artistic side of the timeless horological industry.