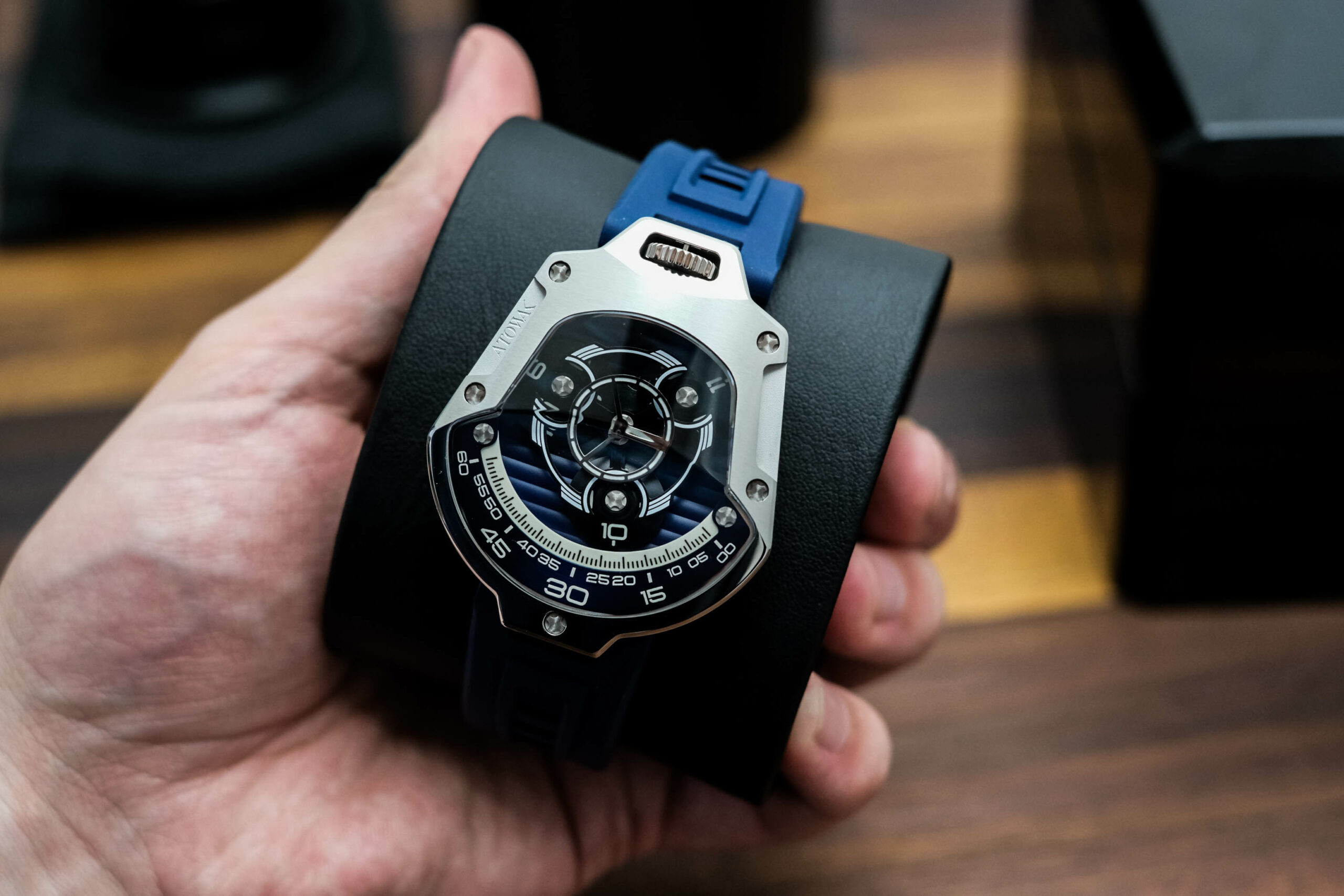 Is it a bird? Is it a plane? No! It's a… watch?
The Atowak Spaceship might just be the craziest, yet somehow beautiful, watch released in 2023. Taking inspiration from a spaceship no less, the Atowak Spaceship has a design that you won't see on any other watch and showcases just what China can bring to the watch industry.
At a Glance
Case size- 53mm x 42.5mm x 16mm
Case Material- 316L Stainless Steel
Strap Material- FKM Ribber
Movement- Miyota 9039 (modified)
Functionality- 360° Revolving Hour Wheel and Round Hollow Second Wheel
Price- $2673.23 (standard)/$3500 (Diamond models)
Availability- Limited to 300 pieces per color.
Spaceship Design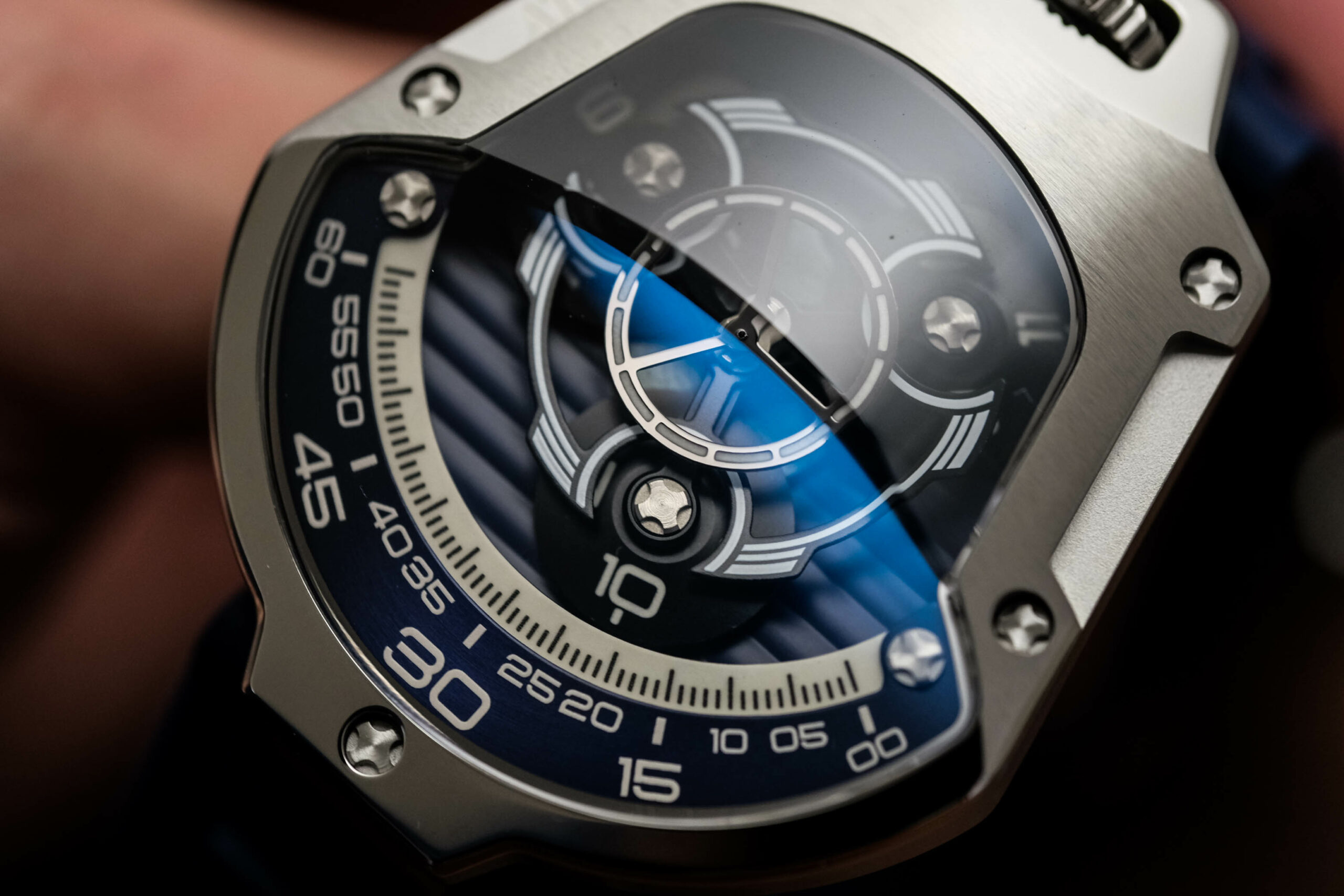 The first thing that will strike you about the Atowak Spaceship is the case design, which has been inspired by spacecraft and futuristic technology.
The case follows a very odd 'teardrop' design, resembling something completely different from the standard circle or square dials that the Swiss world offers. But despite being a very odd shape, not to mention huge at 53mm, the case fits on the wrist surprisingly well. Yes, it doesn't look anything like a conventional luxury watch, but it doesn't give off any Ben Ten or Poweranger vibes either. And because of this odd shape, you're going to make a statement every time you walk into a room.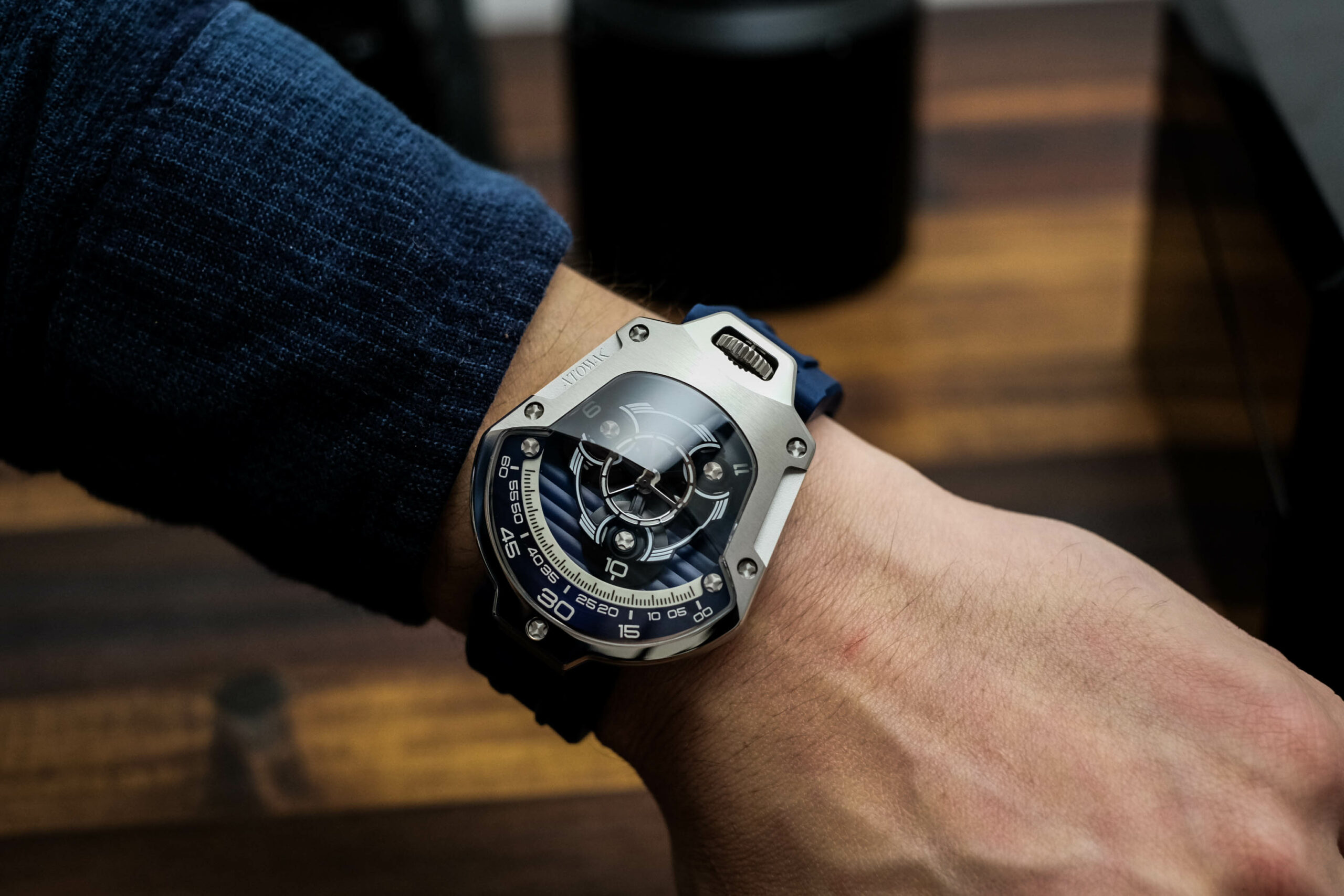 Now, if you thought the case was different, prepare yourself for the dial. This watch actually makes use of a set of three rotating hour disks which are mounted to a central rotating assembly. This design is meant to resemble the rotating engine of a spaceship. Then for minutes, Atowak opted for a stationary index at the bottom of the case.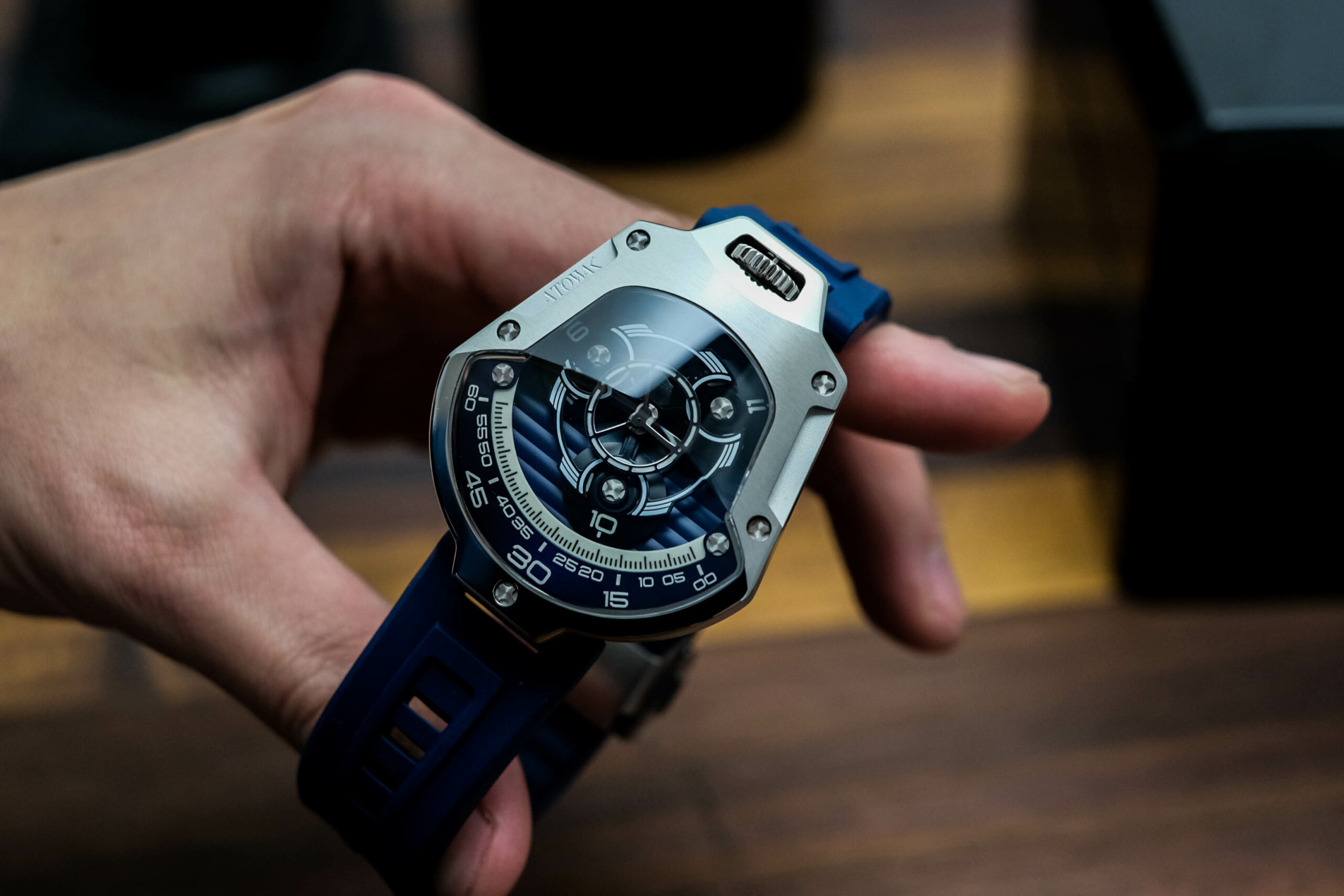 So how does timekeeping on this watch actually work?
Well, it's actually pretty innovative. The hour is displayed by the rotating disk closest to the minute wheel, and the precise minute is displayed via an index point on the hour wheel.
Surprisingly, legibility is actually pretty good, once you get used to the design. You'll even be able to read this in the dark because virtually everything has been coated in lume.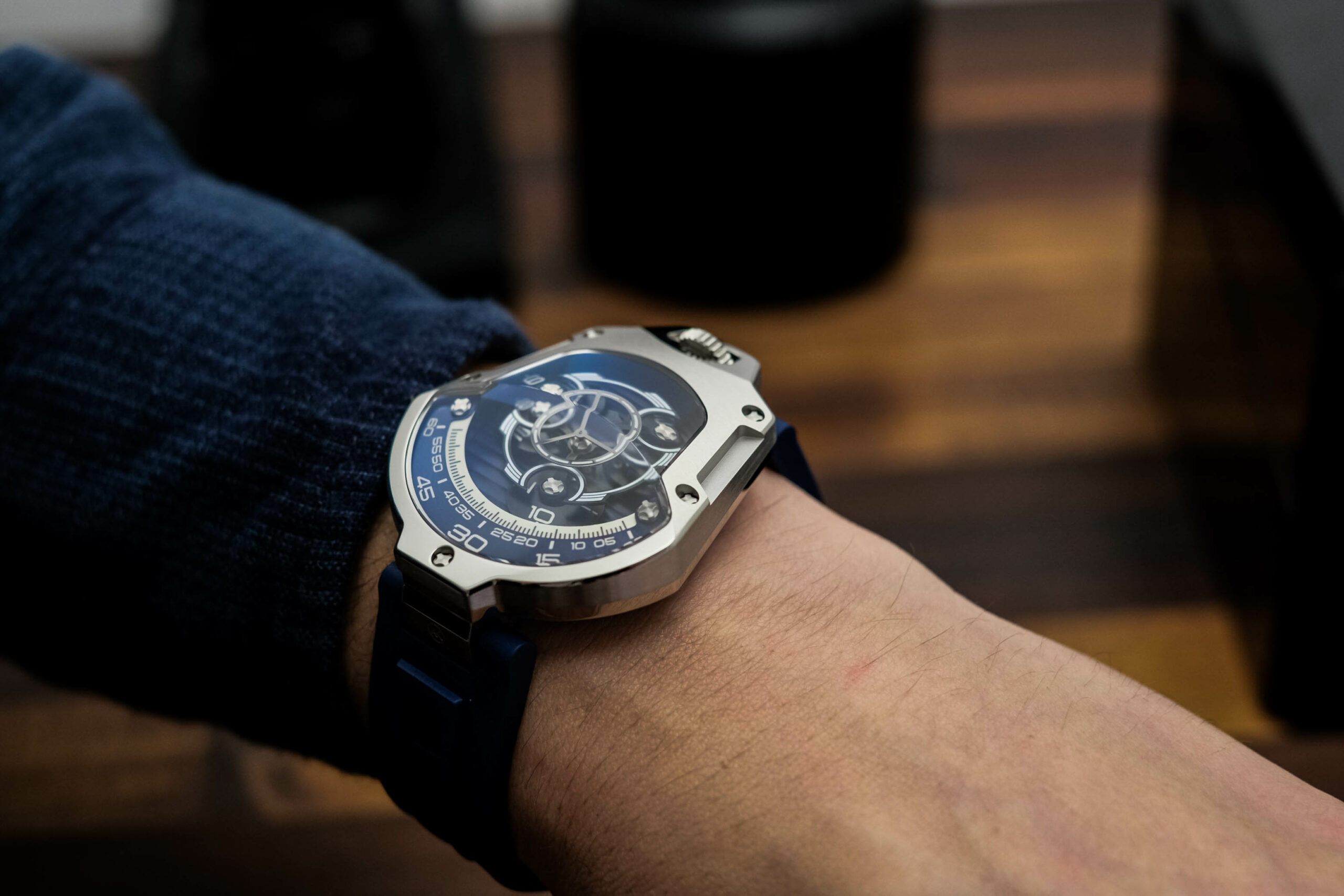 Something else worth mentioning is the amazing job that Atowak has done with the sapphire crystal. Somehow, they've managed to make the crystal completely flush with the case, without using a bezel to hide any imperfections. Considering the case dimensions and size of the dial, this is a very impressive feat and shows the level of quality that you're getting with the Spaceship.
Colorways
There are plenty of colorways to choose from, including:
Mars Red
Azure Silver
Stardust Gray
Nebula Silver
Abyssal Blue
Diamond Red
Diamond Black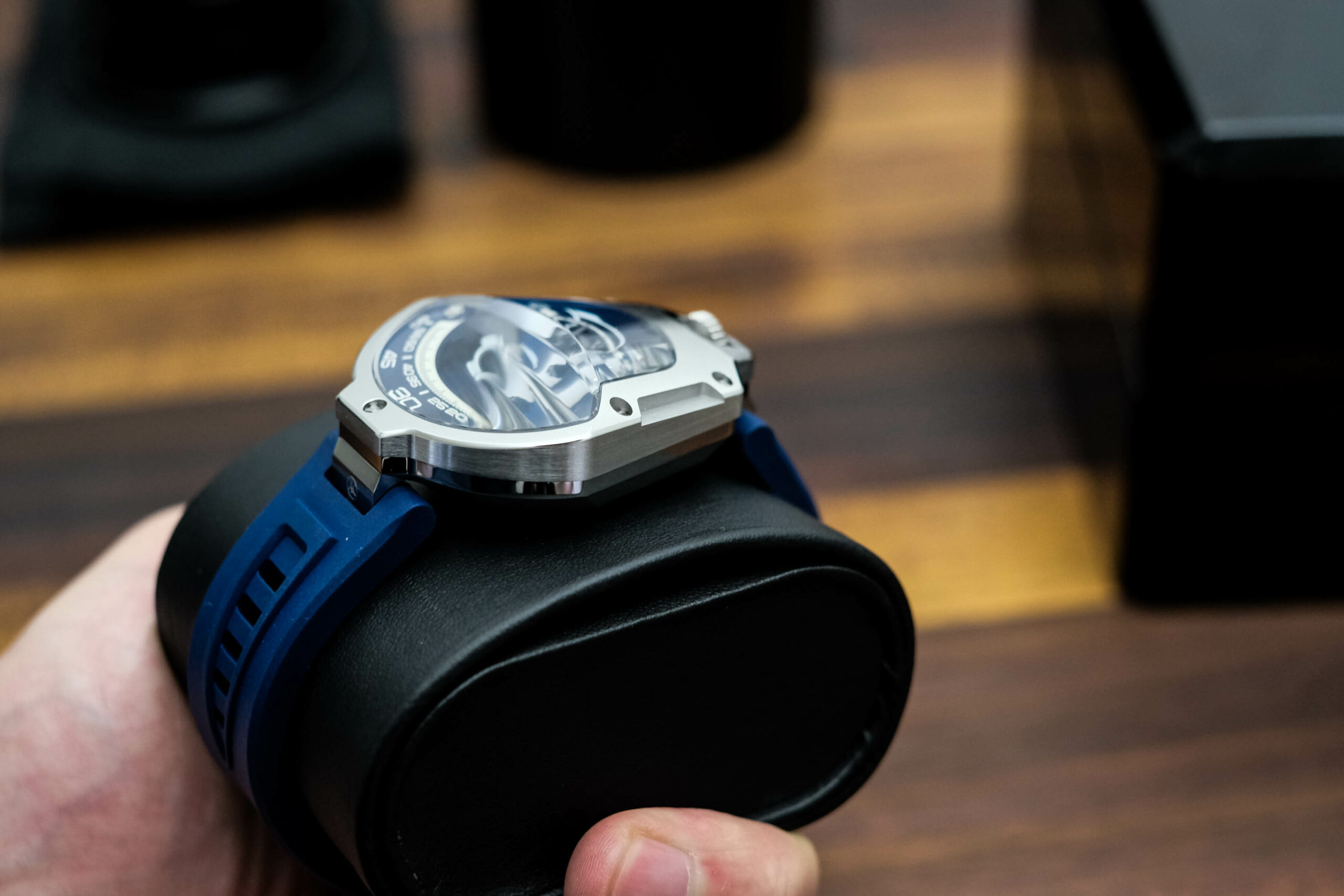 We managed to grab an Azure Silver model, which in our opinion at least, looks the classiest. This version makes use of a deep blue on the rubber strap and dial, complementing this with a bright silver on the second wheel and revolving hour-hand accents. Out of all the colorways, this is probably the most subtle and will work with most outfits. But, if you're looking for something even louder, the Stardust Gray and Diamond Red may take your fancy.
Movement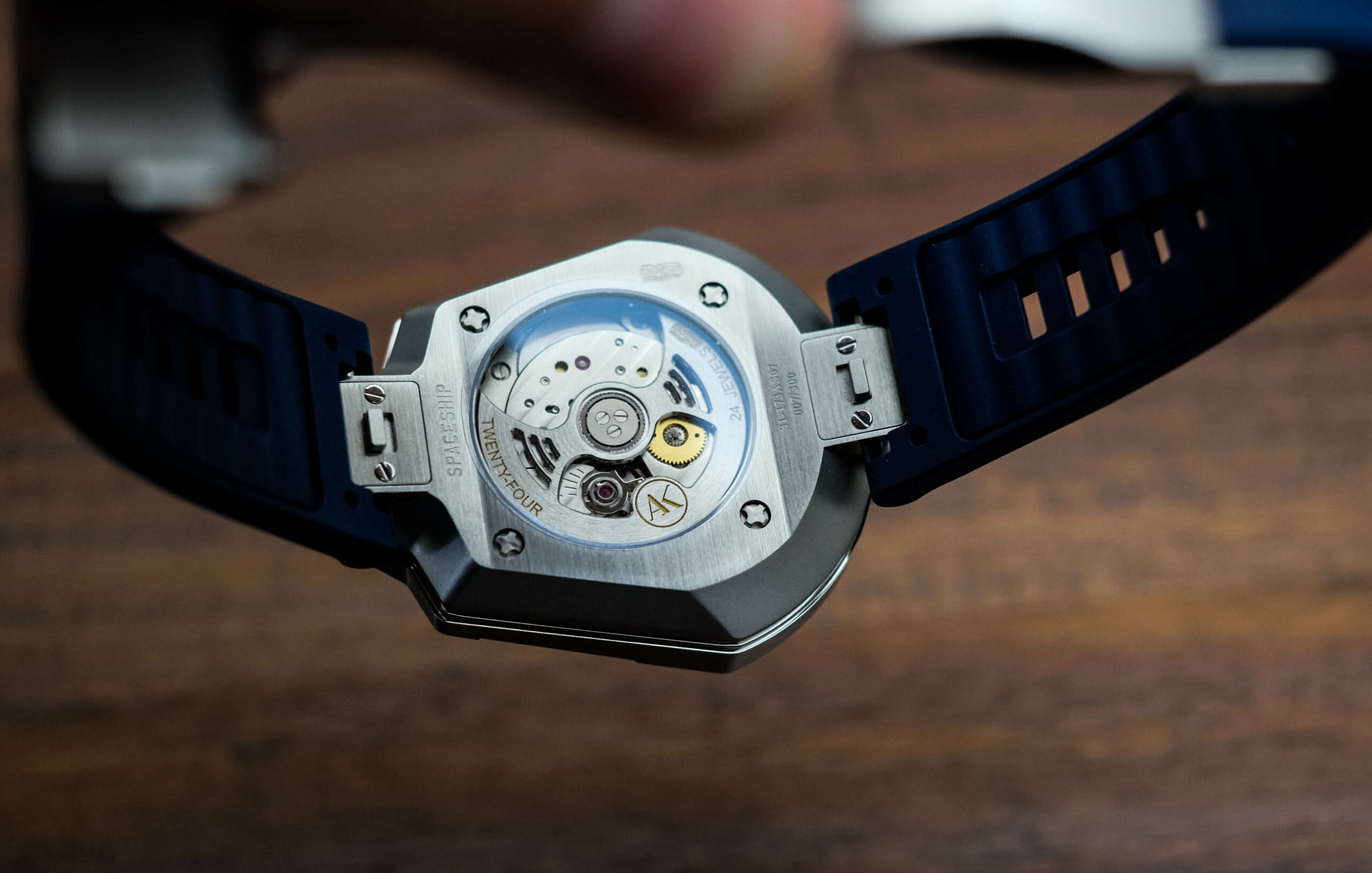 The Atowak Spaceship makes use of a MIYOTA 9039 movement, which has been modified to accommodate the crazy revolving hour wheel. In the process of modification, the power reserve has decreased to 38 hours, which isn't amazing. But still, it's not the worst reserve you'll see at this price range.
The 9039's biggest drawback is its accuracy, which is claimed to be somewhere in the region of -10/+30 seconds a day. To put that into context, a worst-case scenario would see your watch run fast by 15 minutes per month! For a $200 watch, you can't expect anything more. But for a $2000 timepiece? Well, it's certainly its largest shortcoming.
Price and Availability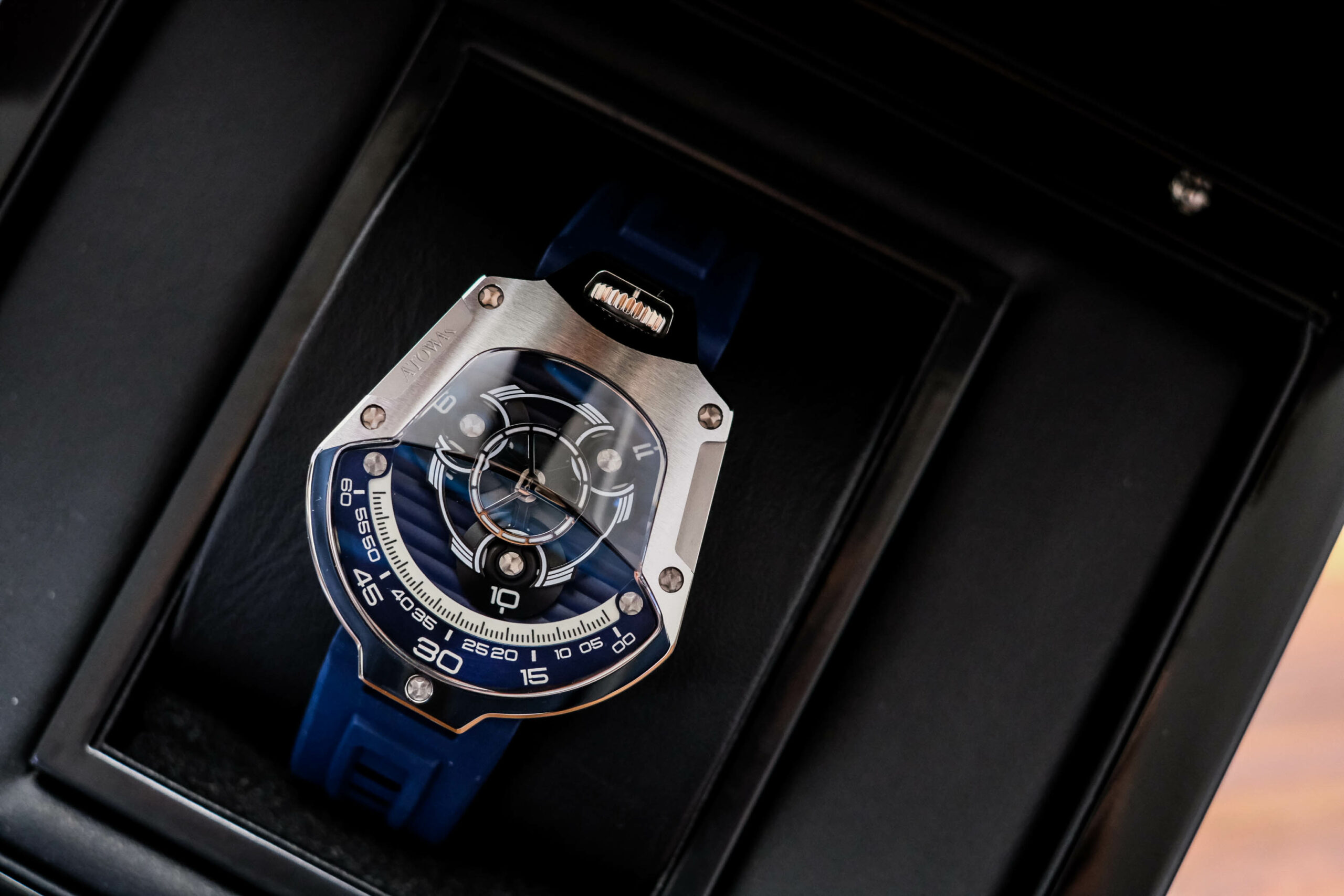 In terms of price, the standard models are retailing for $1899.00 usd, and the two diamond variants are priced at around $2499.00 usd. Currently there's also a 10% off discount available, but I'm not sure how long that will last. The standard models are limited to 300 pieces per color, and the two Diamond models are limited even further to 99 pieces each.
In the box, you'll receive the watch, an extra rubber strap, and 2 years of warranty. But does this represent quality for money? Well, if you're judging purely from build quality, probably not. The MIYOTA movement is very lackluster, and the majority of Swiss watch brands offer better build quality at the price. However, one thing that no other company in the world can offer is that design. And considering just how bizarre this design actually is, it's hard to say you're not getting your money's worth when you buy an Atowak Spaceship.
Concluding Remarks
Ultimately, suggesting that the Atowak is one of the most bizarre watches you'll ever see isn't an exaggeration. In fact, it's probably an understatement! And for a lot of people, this whacky case and dial combo just isn't going to work. However, if you don't mind breaking tradition and putting something completely unique on your wrist, the Atowak Spaceship is a fine watch to go for. It gives off similar vibes to a Richard Mille, and for about 1% of the price, the Spaceship deserves a lot of praise.
For more information visit the official Atowak Watches website here.