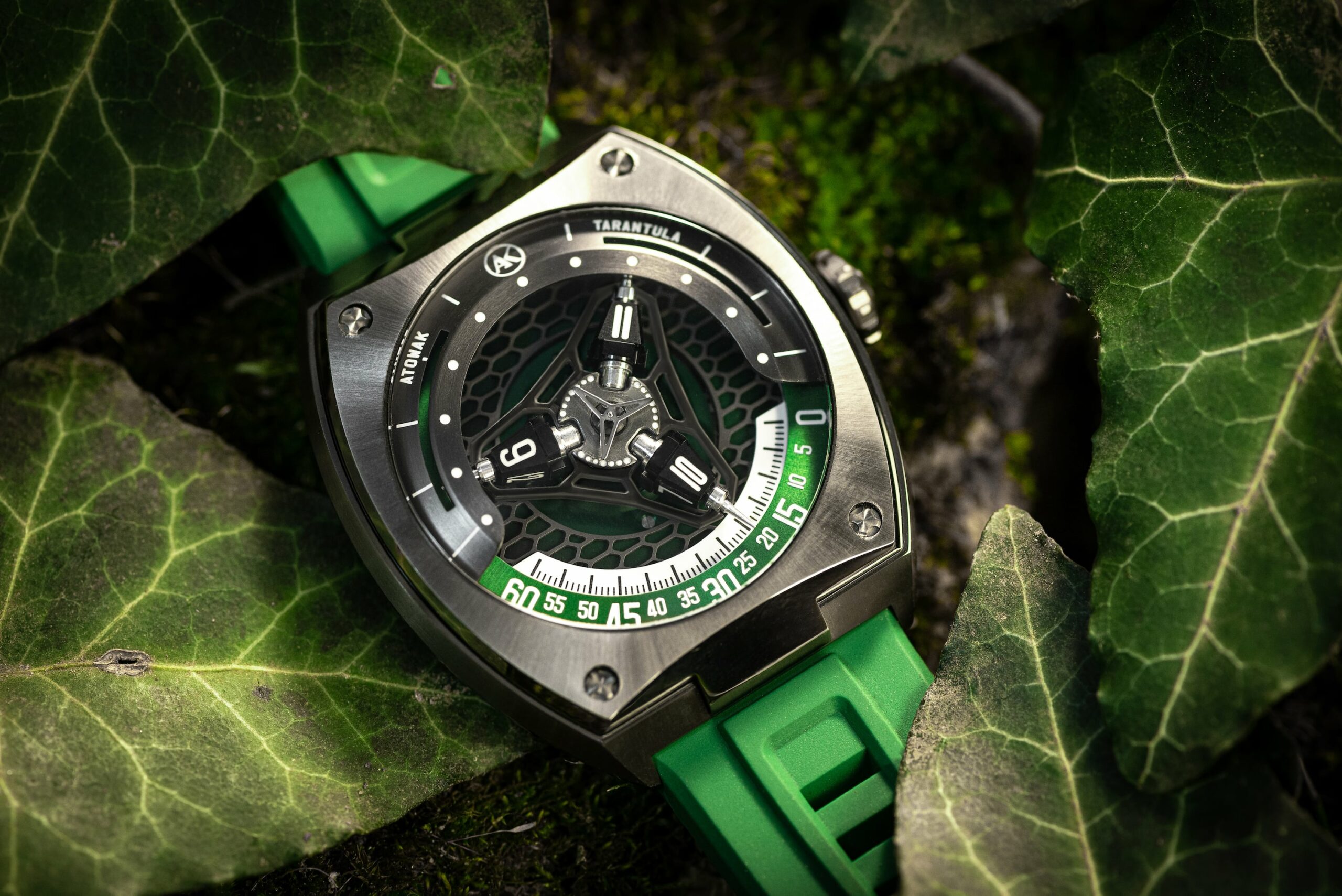 Even arachnophobes like me will be interested in this new watch coming from manufacturer ATOWAK. This new watch is called the "TARANTULA", retailing at $2,199 as of press time, and is inspired by the 8-legged creatures, and will be launched on July 18th, 2023.
ATOWAK was established back in 2010 Hong Kong, the name ATOWAK is inspired by the use of CAESER cipher and is actually the word "Unique" with the letters moved 6 times.
What makes this watch so unique?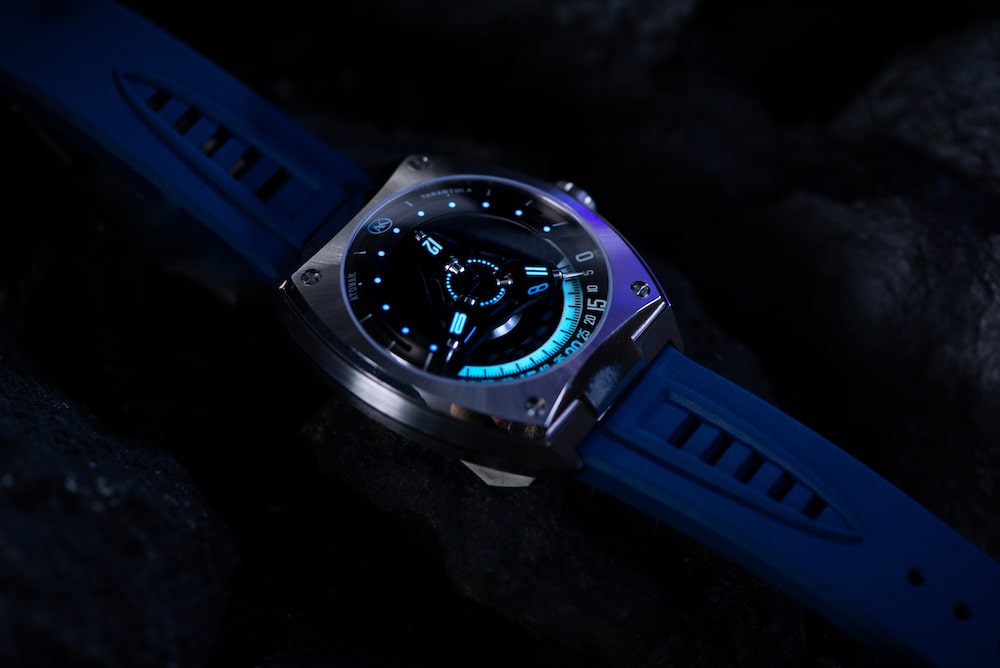 In legends a tarantula's venom causes people to endlessly dance, the centre flywheel actually dances…well it spins but close enough. There are also lights that change colour depending on the light just like spider bites.
Spiders are fast, some can jump, and even larger tarantulas are still very light, this watch is crafted with this in mind, with the 316L stainless steel time piece measuring in at 13.5mm thick and weighing in at only 135 grams (with the rubber straps).
The layers of this watch have been crafted to resemble the intricate and delicate structure of a silken cobweb.
Swiss Super-LumiNova is used to allow the numbers and carousel to glow a pale blue in the darkness.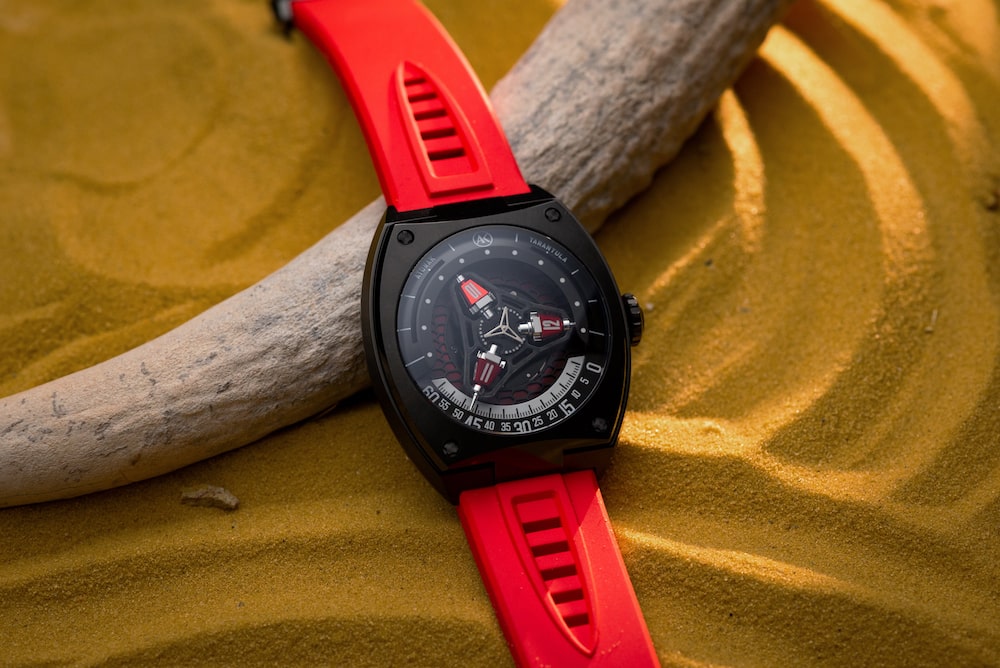 The nitrile rubber straps are waterproof along with the watch itself which is waterproof up to 50 metres, which we all know is almost an essential spec in a good everyday wear watch.
The rubber straps also have some antibacterial capabilities. The technical reason is the use of oxidised starch with a high carboxyl level that reinforces the fibres of the rubber and make it a much harder place for bacteria to survive. A very handy feature after the past few years.
The case is comprised of three layers of hand polished 316L stainless steel. Each part undergoes a huge 20-part hand polishing process for the best outcome on each watch. The TARANTULA employs a rare and patented satellite wandering hour wheel for precise timekeeping.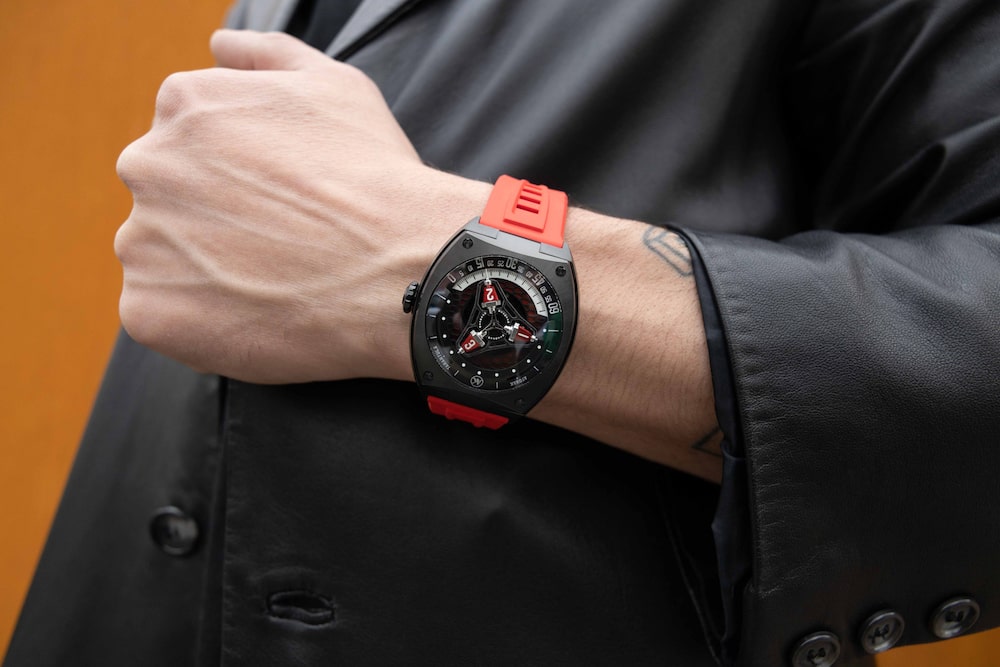 This watch can now be pre ordered in 3 separate colours, a twilight red, a sapphire blue or a jungle green. Only 500 of each colour are being made, and how do you get more unique than being a limited edition?
ATOWAK is also providing a launch coupon for the TARANTULA. Prepaying $50 will reserve your spot at the front of the line and give you a $600 off coupon, which is not an amount to scoff at. This coupon needs to be purchased before the launch time 11am EDT on the 18th of July.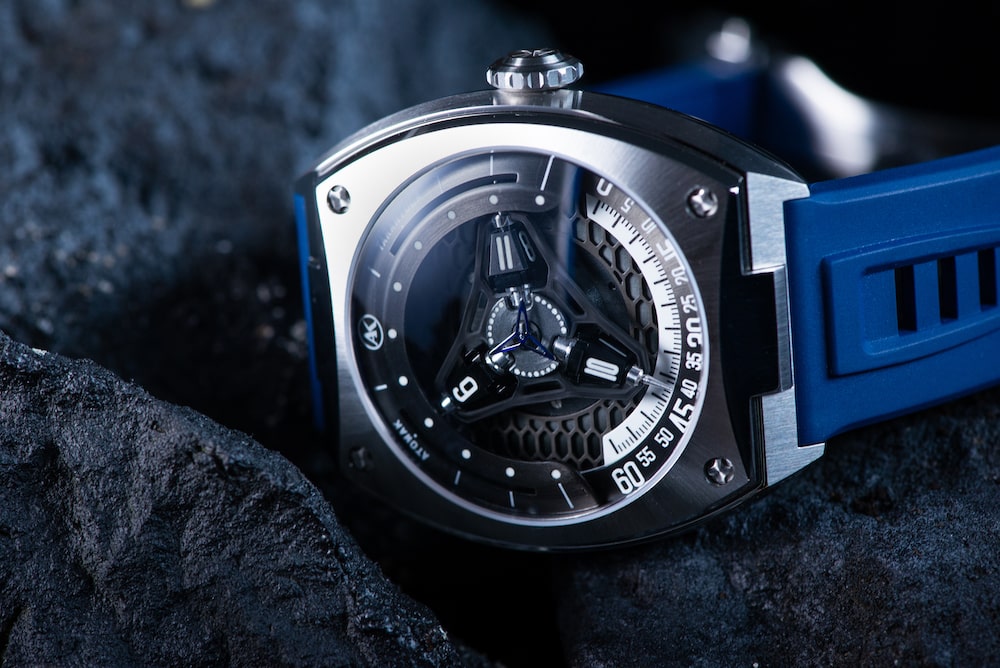 If that saving is not enough everyone who pre-orders this watch will be entered into a giveaway, third prize is a watch winder, second prize is an ATOWAK WINDOWS PRO or ETTORE LITE watch (retailing at around $699 and $649 respectively) and first prize is an ETTORE DRIFT (retailing at around $1,299).
As a side note the winners will be selected from the people who buy the prepay coupon AND then buy the TARANTULA. The winners will be announced on the ATOWAK blog on July 31st.
Other Features and Specifications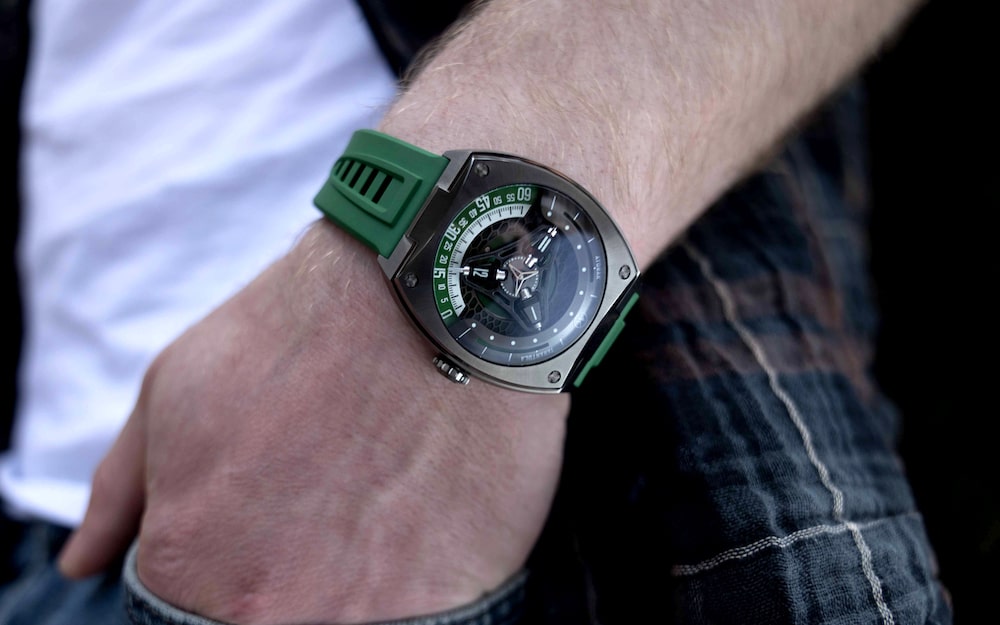 The dial itself is comprised of 3D printed copper, a hollow honeycomb layer, a hollow 240° cover and the Swiss Lumi-Nova printing.
The lens is a scratch-resistant sapphire crystal, with an anti-reflective coating.
The case size is 49mm*42mm and 13.5mm thick making this one of the smaller watches that ATOWAK offer, after the ETTORE and WINDOWS series. The case is also slightly curved for maximum comfort whilst wearing.
The hands are made from aviation grade aluminium and carbon fibre with a triangular second hand and revolving satellite hour wheel.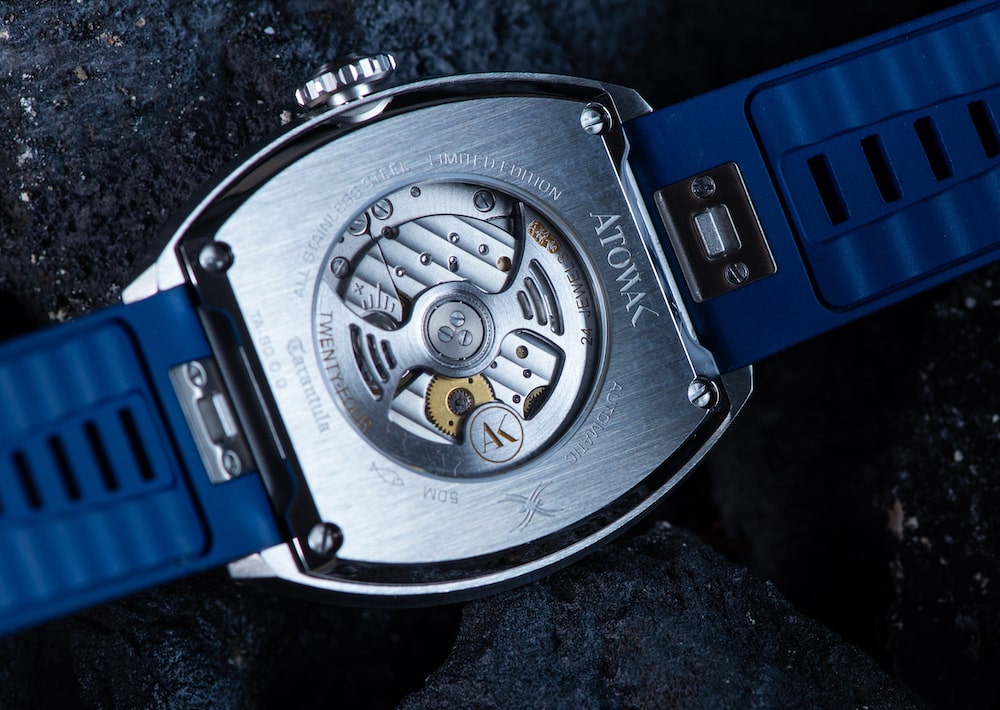 The movement is a modified MIYOTA 9039, which according to the MIYOTA website reaches an accuracy scale of between -10 and +30 seconds per day, as well as a run time of 42 hours and operates on a vibration frequency of 28800 per hour.
The TARANTULA also hosts customisation of the strap, as each watch comes with two straps in two different colours for each individual taste. The straps themselves are Nitrile-butadiene rubber (NBR) and measure in at 22/20mm wide and 125mm or 85mm long and utilise a quick release buckle.
All watches come with a two-year warranty from the date of purchase, the warranty however doesn't cover, straps, glass or batteries, internal/external damage from excessive wear or improper use or damage from an unauthorised repair service.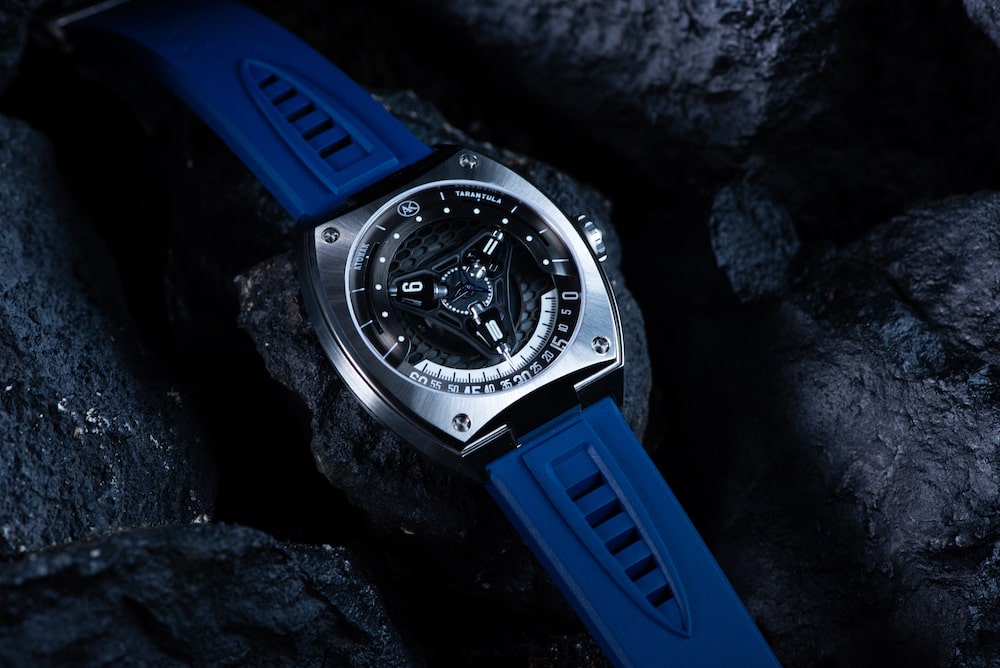 ATOWAK may not be an established name like Breitling or Tag Heuer but with surprisingly reasonable prices and a large emphasis on creating unique watches in a whole league of their own. If the name doesn't get people asking questions the designs sure will.
For more information follow this link HERE and then tell us below which colour you would pick.