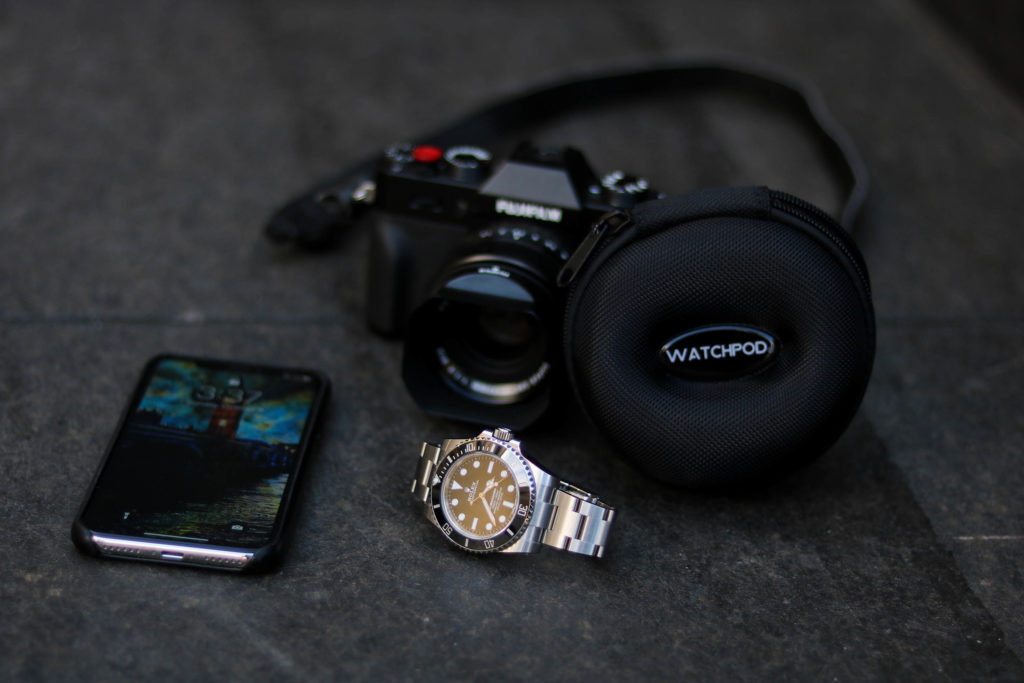 Usually we review products from other brands, but today on the Watch Review Blog we're going to take a look at a few of our own products and explain why we think we've created the best ever watch travel and storage cases on the market under our very own WATCHPOD® brand, and available for purchase via our newly integrated shop.
Sometimes if you want something done right you need to do it yourself, and that is the case with our WATCHPOD travel solutions. As a team of watch enthusiast here at the WRB we weren't able to find the perfect watch travel case that provides adequate protection while also remaining portable with a minimalist style that doesn't attract too much attention.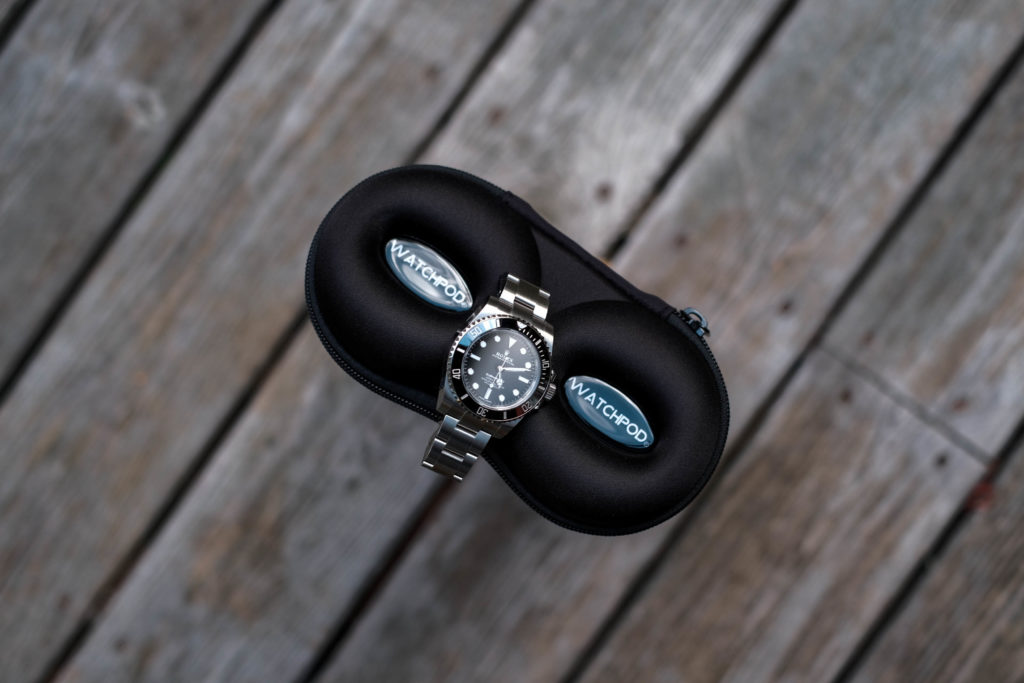 There are plenty of great looking cases on the market but many are lacking in one aspect or another. For example, Hodinkee's travel case offerings come in luxurious materials but are also priced with absurd markups. Spending $600 on a leather travel case sounds OK if you're going to be protecting a $30,000 watch like a Rolex Daytona, but what if you plan to house more affordable watches in the $1,000 range? Their cases are also extremely recognizable as luxury watch cases, and pulling these out of your suitcase when abroad in a foreign country may not be the wisest of ideas. The classic watch roll, pouch, and box style has also been copied time and time again and frankly these designs do not provide maximum protection for your watches.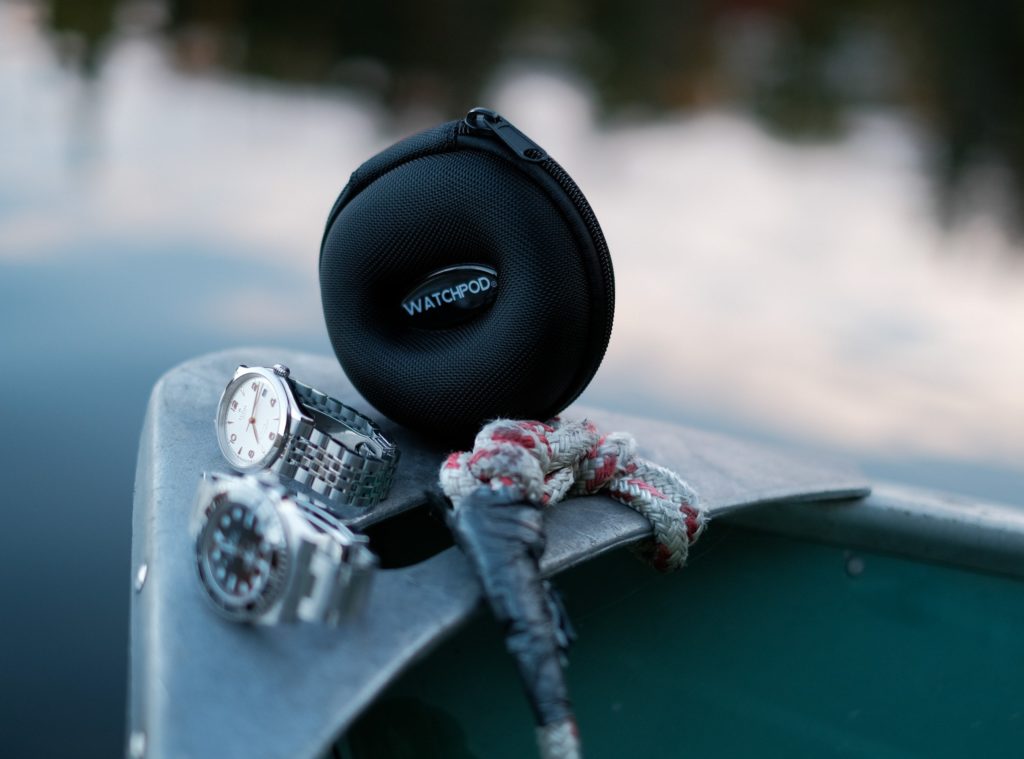 We've come up with a solution to these issues with our very own line of unique travel cases. Our cases are designed 100% in-house by us, and we took into consideration the extreme safety of your watches as well as practicality for travel and storage. Our WATCHPOD® cases are the first ever POD shaped cases on the market, which is a big change when compared to the older style roll, pouch and box shape. We started with a single watch case, and we now also have a double and triple POD case. We launched our brand back in 2015 around the same time as the founding of the Watch Review Blog. There are a few brands copying our designs now which proves the superiority in function and strong demand for our unique accessories.
WATCHPOD Design Philosophy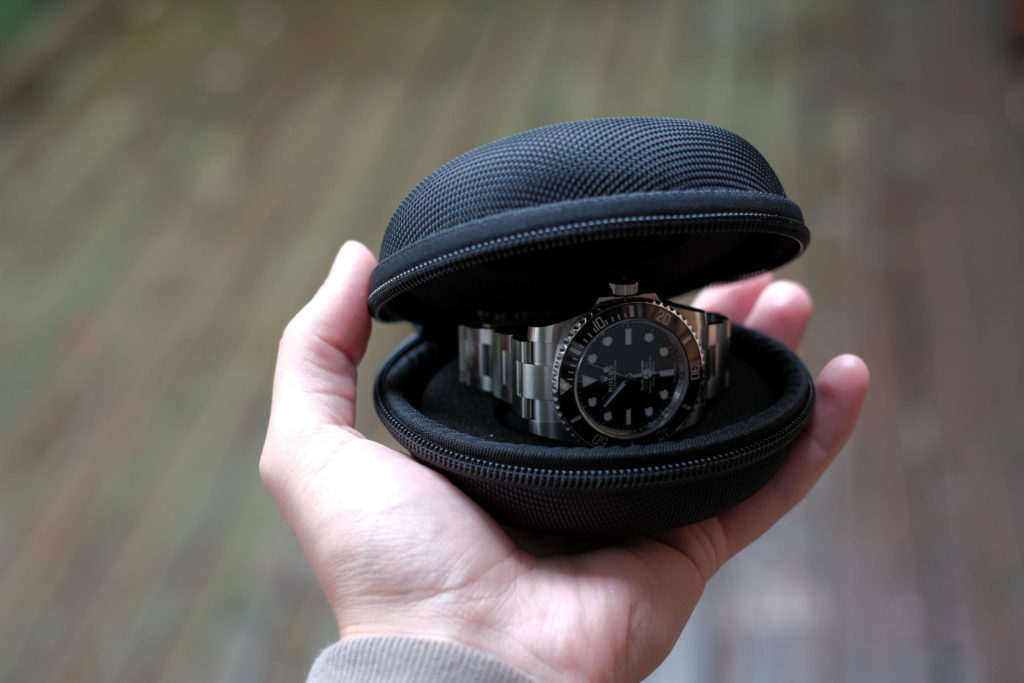 Our single WATCHPOD case is designed with a simple round donut like shape, this allows the case to remain compact and portable, but also allows storage compatibility with both watches on bracelets and straps. The shape of the case also allows for quick placement and removal of your watch, as your watch is not fastened to a cushion but rather sandwiched in-between two pieces of foam. This simple design makes for easy placement if you just wanted to use the case as a night table stand at home or in your hotel.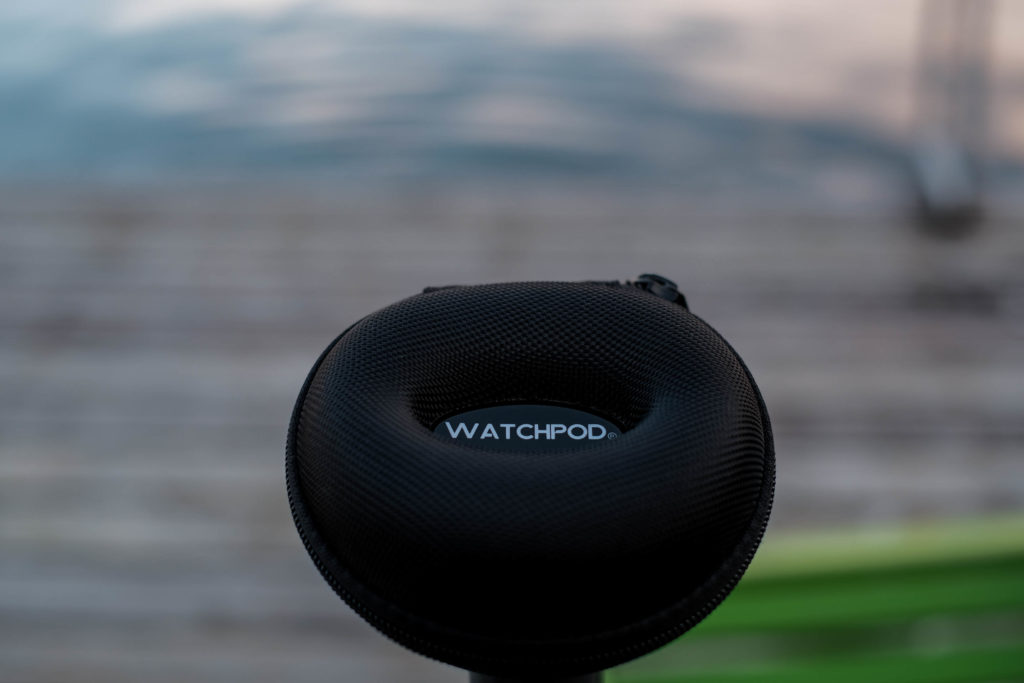 The most unique part of our cases is the central concave which acts as a barrier between your bracelet/strap and the caseback of your watch. The two concaves on both the top and bottom of the case act as a locking mechanism when the case is closed and zipped up, providing a super snug fit for your watch and eliminating any movement when on the go.
The case is constructed with a hard shell design which is crush proof, so no worries if you need to stuff it into a full backpack. The hard shell design will also provide maximum protection in-case of an accidental drop, while we certainly don't recommend testing this, you won't find a travel case that will perform better in this regard.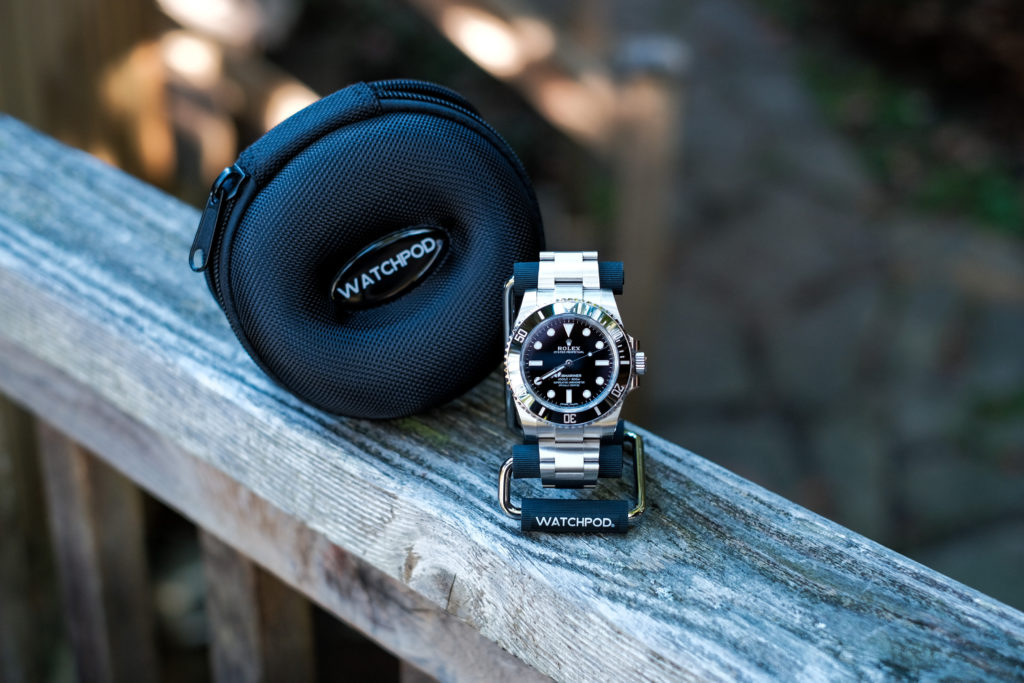 The exterior of our single WATCHPOD case is constructed with heavy duty 1680 denier nylon that will not mark or blemish and will also act as semi-water resistant. The zipper is high quality and smooth working, and we always recommend you keep the case zipped closed when travelling or storing your watch. Finally all our POD style travel cases are fitted with our logo in the central concave. The overall design is minimalist and if someone sees you traveling with this case they probably won't know it's for a watch, decreasing your chances of becoming a target for theft.
This exact design we've created is also available in a double and triple option if you plan on travelling with more than one watch. The only difference is that our double and triple cases are fitted with a premium lycra exterior rather than 1680 Denier Nylon.
The Enthusiasts Best Option
While our cases do not sell for pretentious prices they may actually be your safest option for housing both affordable and ultra haute horology watches. We've kept the pricing relatively affordable due to the simple aesthetic and choice in materials, while at the same time keeping functionality and safety of your watches the number one priority.
We've also created some other products geared towards the hardcore watch enthusiast, such as our new single watch display stand, and our strap organizing case.
We also have plans to launch a new line called WATCHPOD® Premium that will feature the same classic and original shapes but constructed with high quality leathers and suedes, we'll keep you updated on this!