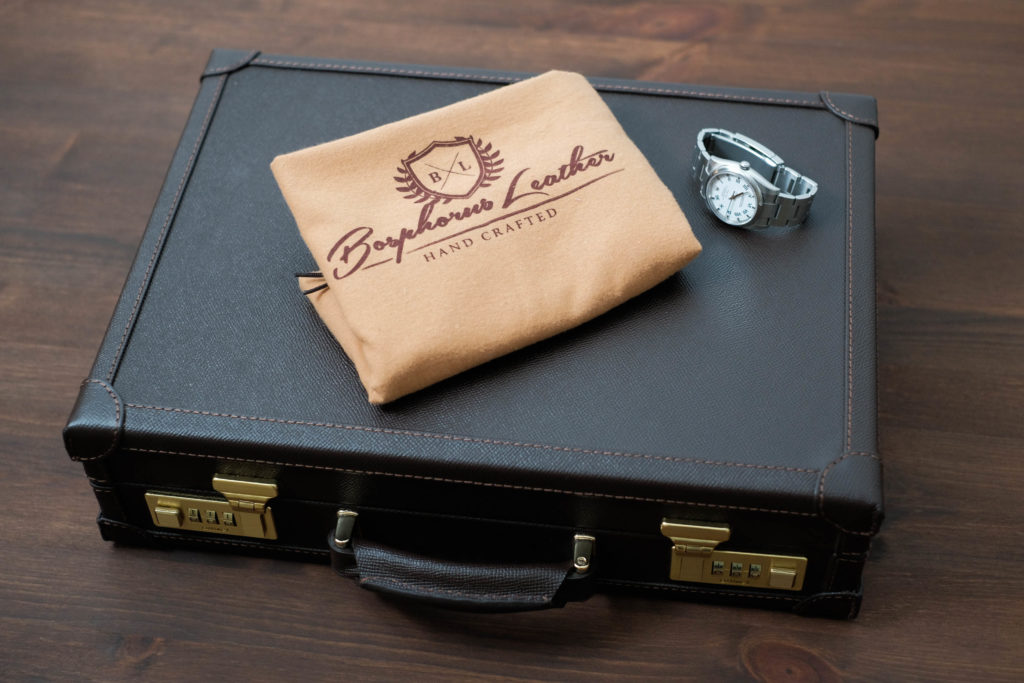 If you own more than one watch, you need a way to store them. And if it's anything nicer than a Casio, that's going to mean a protective case. Now, practically every watch comes with some kind of box or case, but they vary from manufacturer to manufacturer, and even from watch to watch. For a collector, this means a distressing lack of uniformity. Yes, you should save the original packaging, since it can only improve your watch's resale value. But for a display, it's nice to have something a little more uniform.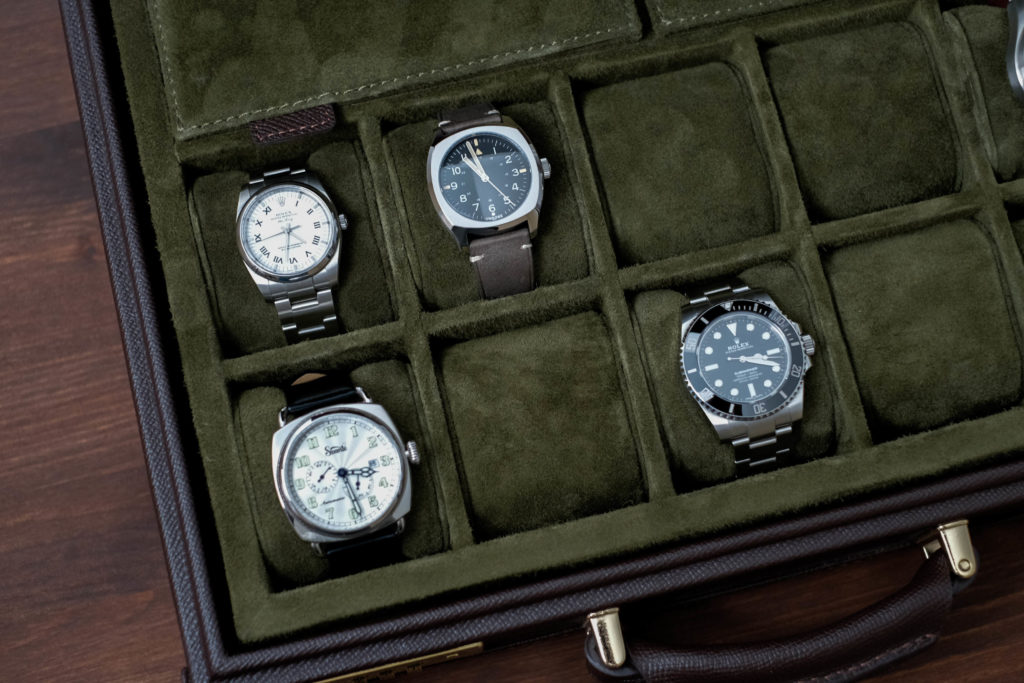 I spend a lot of time talking about watches and watchmakers, but being a collector is a lifestyle, and it's about more than just snagging the latest trendy timepiece. It's also about taking care of the watches you already own. So today I'm going to do something a little bit different. I'm going to talk about watch accessories brand: Bosphorus Leather. I'll also talk about their Watch Collector Case, which I've managed to get my hands on.
Steeped in Turkish Tradition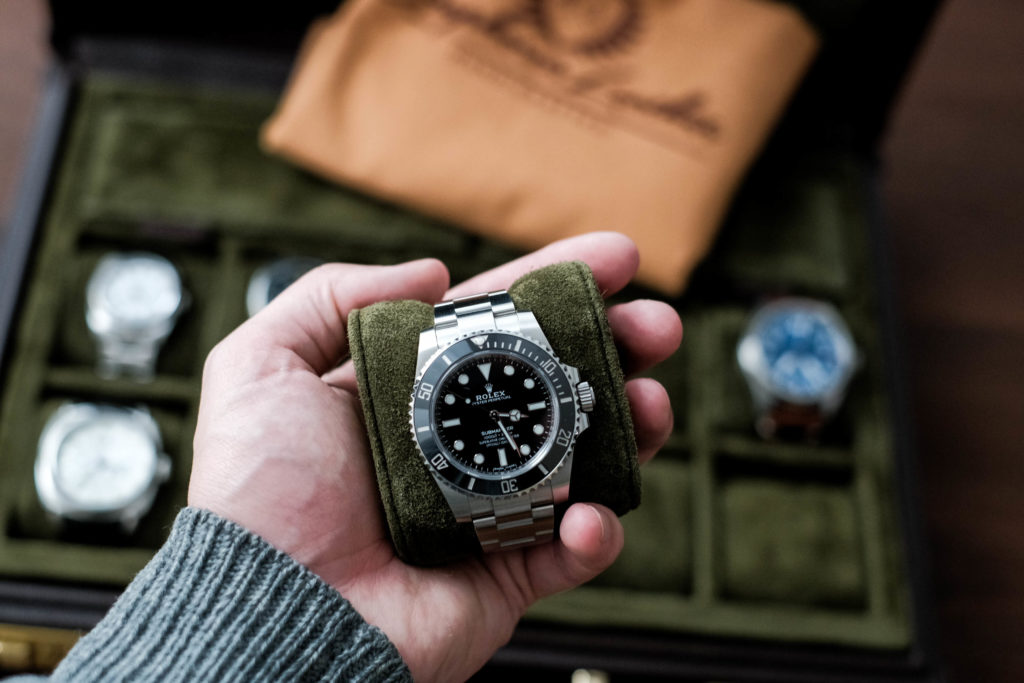 When you think of a fine watch, you think of one that has at least some handmade parts. In fact, in order to be considered haute horology, hand finishing of several internal parts is mandatory. This isn't strictly for quality control, either. It speaks to the fact that a modern automatic watch is more than a timepiece; it's a work of art. When you think of it that way, it's obvious that a good watch case should meet the same high standard of craftsmanship.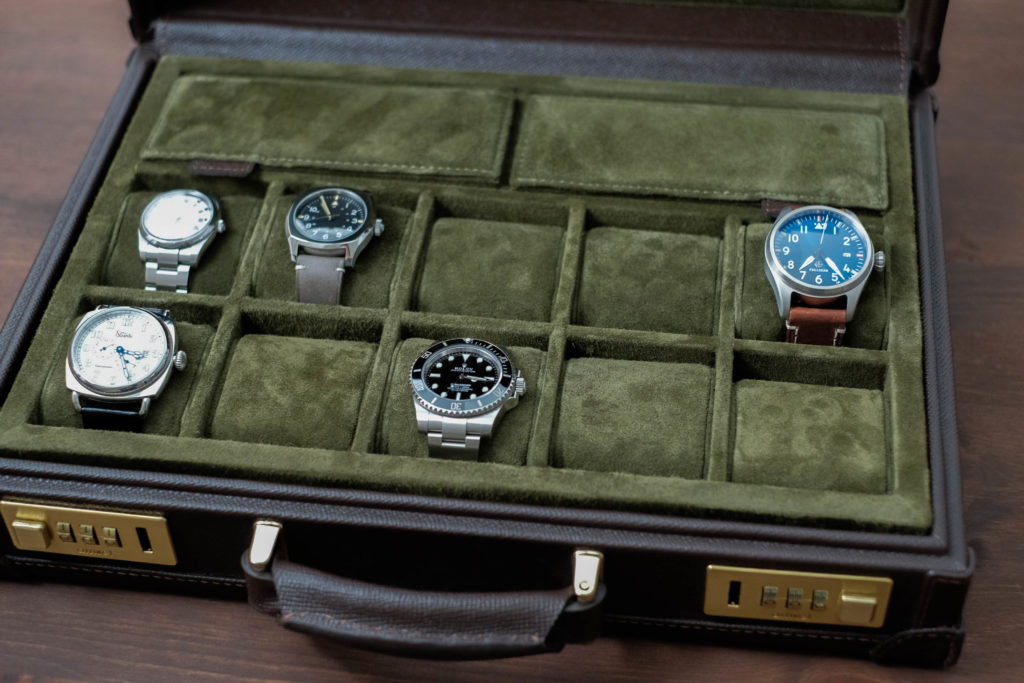 Bosphorus Leather is owned and operated by master leatherworker Adam Arslan. Adam grew up in a small town in Turkey, where his father worked as a shoe repairman. Leatherworking was the family business, but Adam's father wanted him to live a different life. He sent Adam to college, but Adam quit in his second year to work at his brother's bag making workshop in Istanbul. In the 1990s, after spending seven years working for his brother, Adam struck out on his own.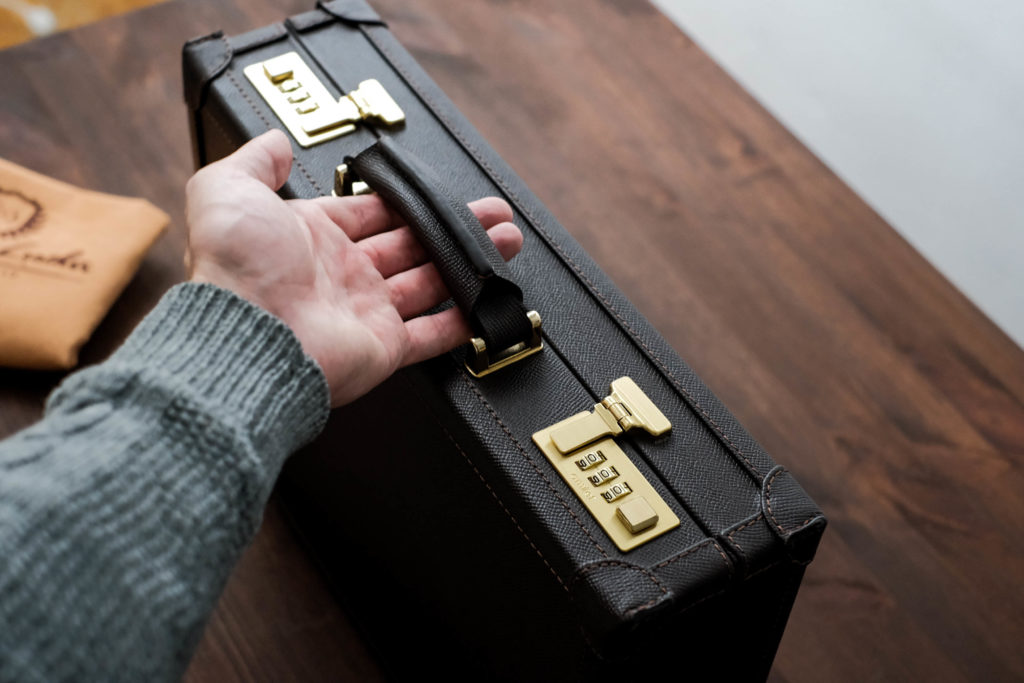 Today, Bosphorus Leather is an EU-registered brand that does business the world over. However, they maintain the old tradition of craftsmanship that Adam learned in his father's workshop. He actually walks the shop floor on a daily basis, making sure that every Bosphorus Leather product is up to his exacting standards. Needless to say, this kind of quality comes at a higher price than any mass-produced leather. But if you're investing in quality watches, it's worth spending a few extra dollars on a high-quality case.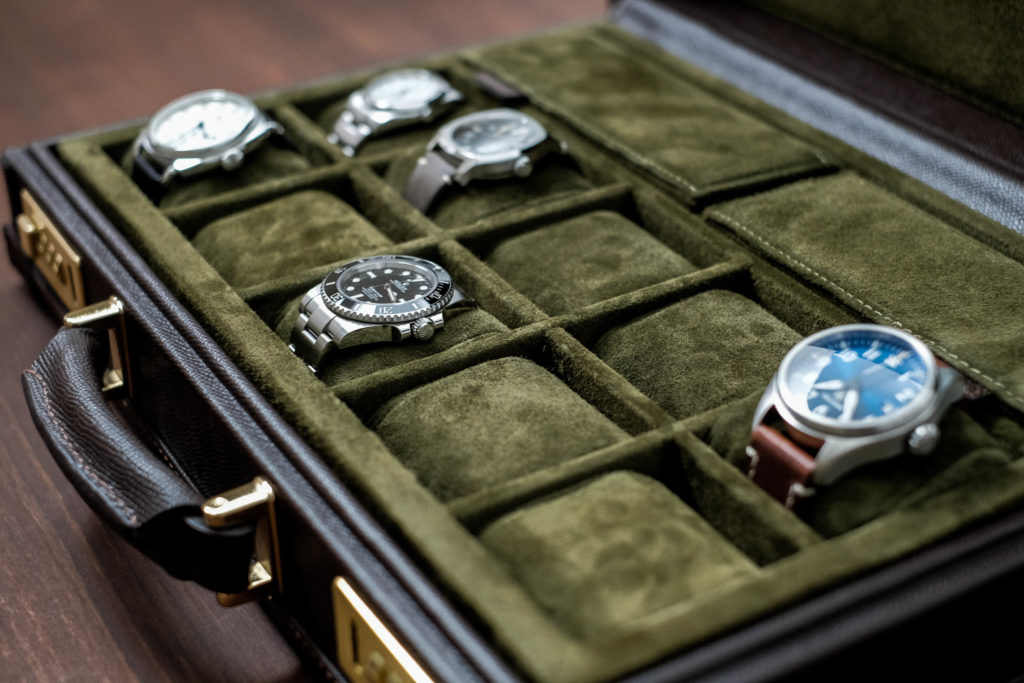 Bosphorus is known for everything from simple belts and wallets to truly stunning all-leather watch winders. Now, I haven't actually gotten to see one of those beautiful machines in person, but I did get the opportunity to review one of their more "modest" watch cases.
The Saffiano Collector Case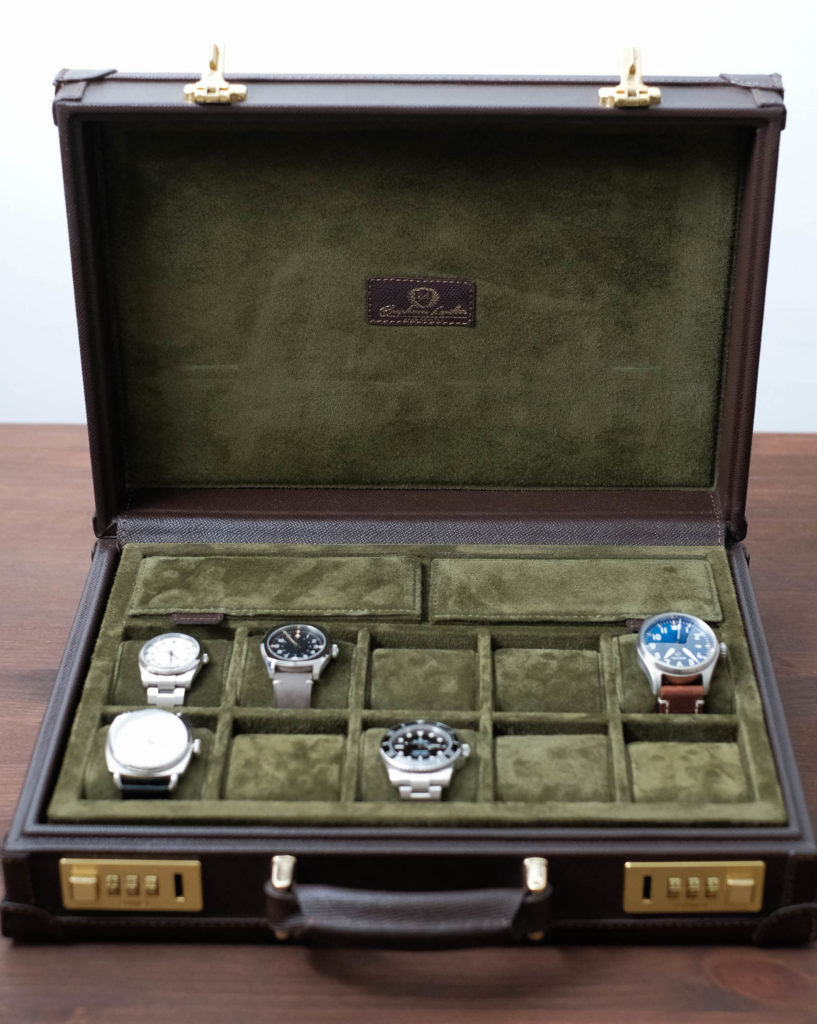 Bosphorus Leather produces a large line of watch cases, but they share most of the same features. The quality of construction and materials are the same across the board. The differences come down to the capacity of the case and the color of the finish. I reviewed the Saffiano Dark Brown collector case, for 10 watches. The same form factor is also available in a 15-watch capacity, but the extra watch slots replace the accessory pockets of the 10-watch version.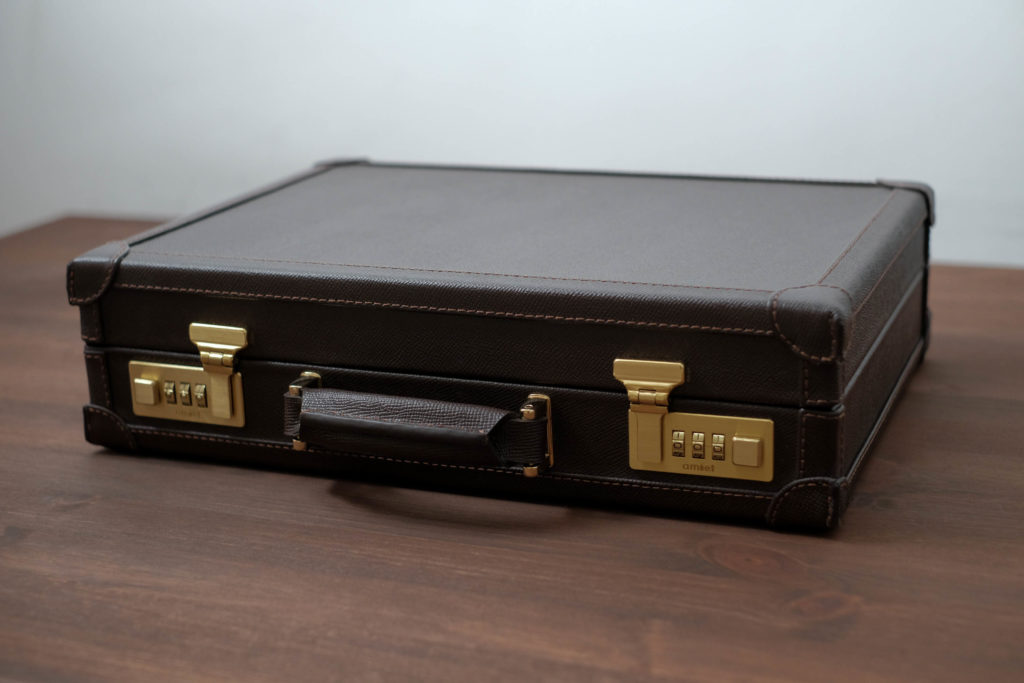 The first thing I noticed about the Saffiano case was how ruggedly-built it is. The edges are all reinforced with thick, narrow strips of leather. Furthermore, the corners are double-reinforced with additional shaped patches that render the case virtually indestructible. This case isn't just made for display; it's designed to take a beating. If it gets bumped around going into an airline overhead bin, any minor scuffing will buff out. Even the handle is leather, with three overlapping, double-stitched layers of material for plenty of security.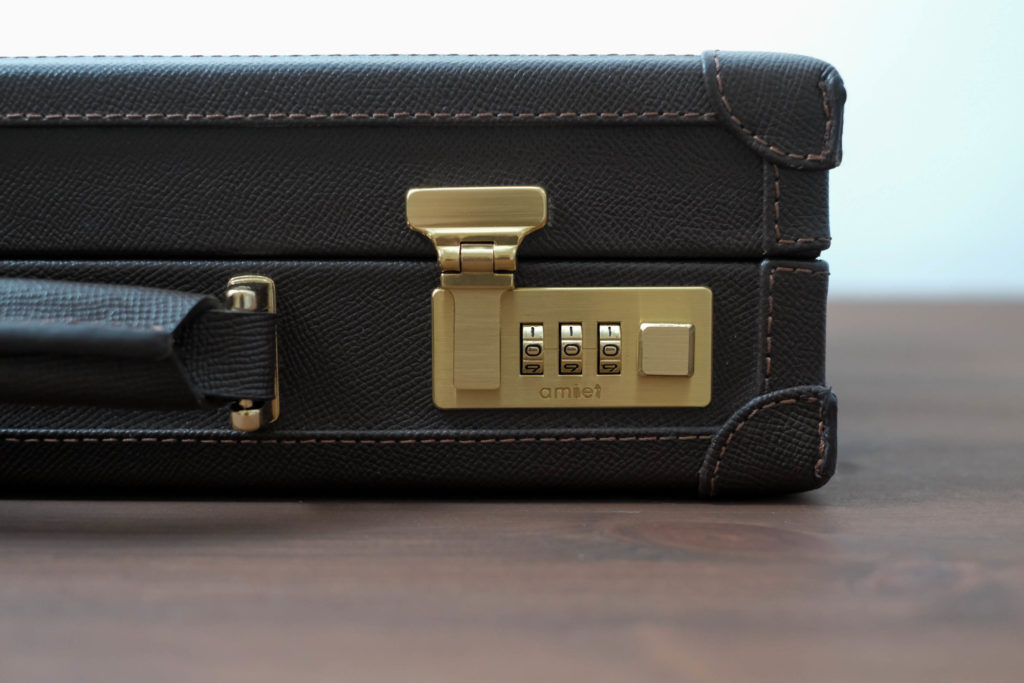 Not only that, but a pair of combination locks keep prying eyes away from your collection. Keep in mind that these locks don't have a key bypass, and aren't TSA-approved. If you want to fly with this case, it will have to be a carry-on bag.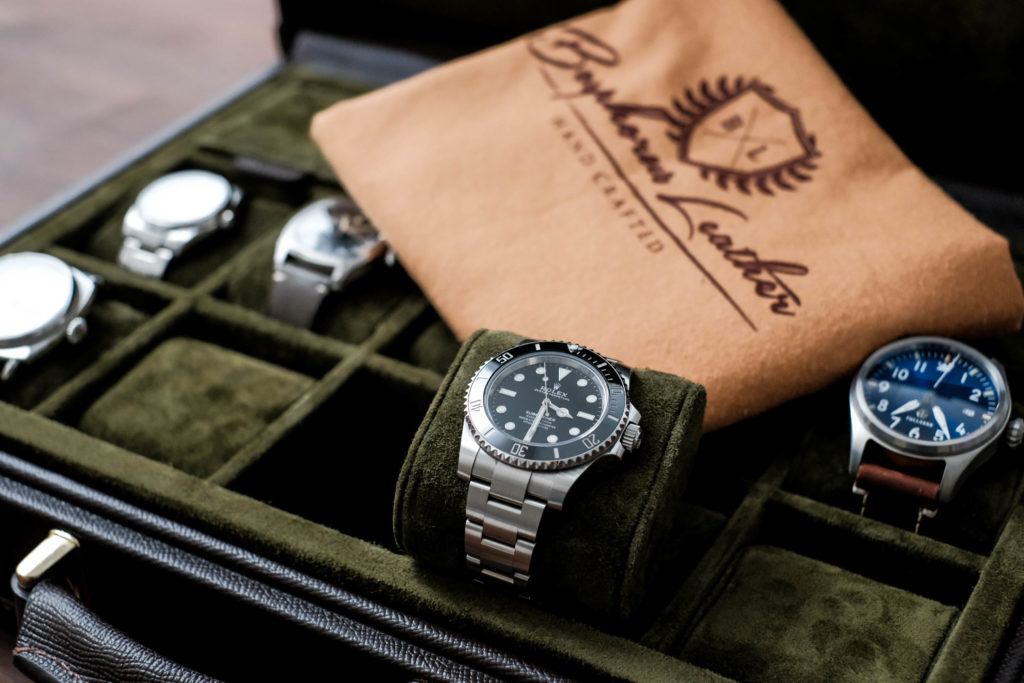 With all of that being said, this is primarily a display case, designed for beauty as well as function. The leather finish itself is fine and smooth, with a buffed finish that will develop a natural patina over time. The inside of the case has a suede lining, with a color that matches the exterior. On the Saffiano Dark Brown case, that means an olive green, which paired well with the outer shell's hint of burgundy. In the bottom of the case, there are two rows of watch sleeves, with five sleeves per row.
Above these, there are two wide storage compartments that Bosphorus calls "pockets." They're great for storing extra straps, screwdrivers, and other accessories. The storage compartments have suede covers that match the rest of the interior, which further improves the aesthetic. When you're not actively accessing your supplies, the compartments are out of sight and out of mind.