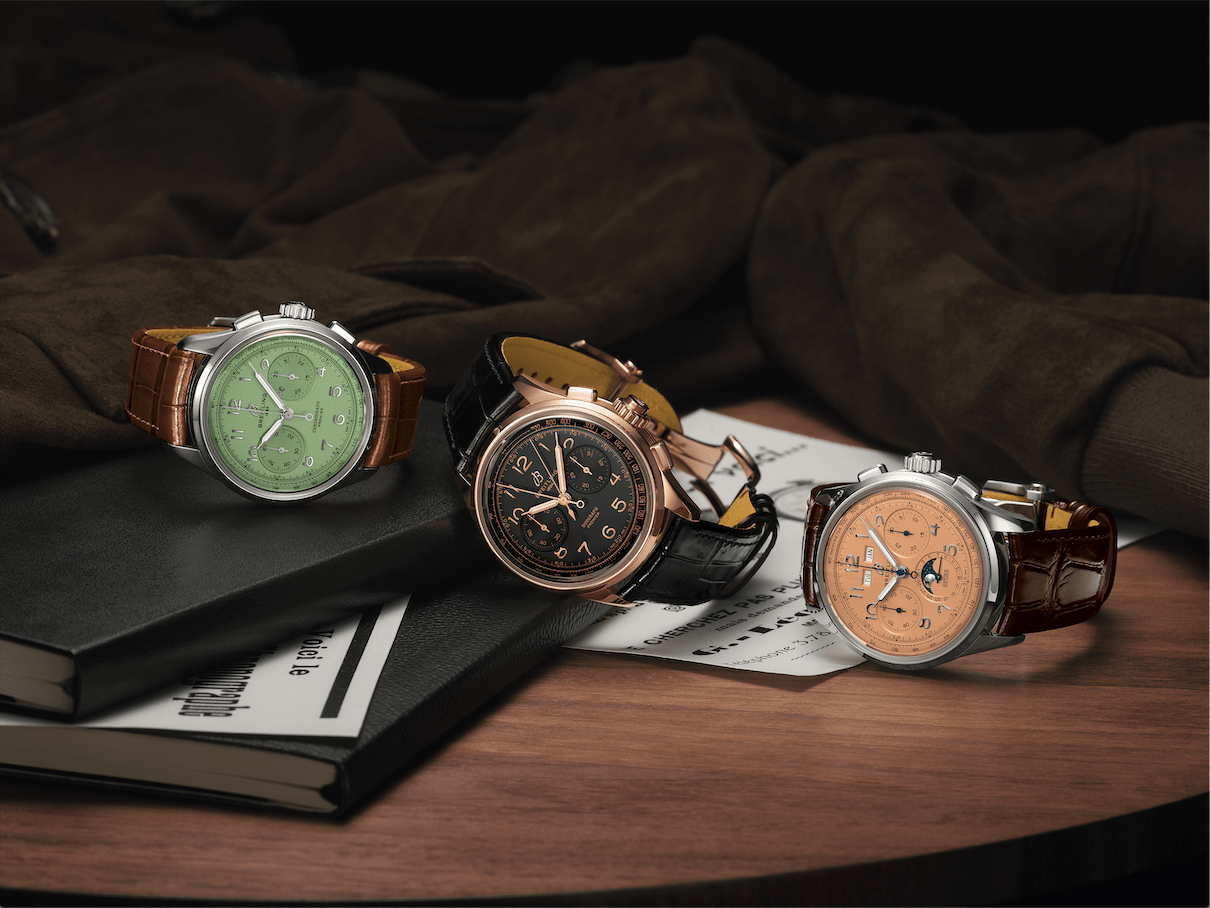 Breitling is getting back to its roots. With the prestigious Swiss brand's new Heritage Collection, it is drawing inspiration from the most elegant and inspired chronographs of its past, and reinterpreting them for today's modern and discerning man.
The Founders Squad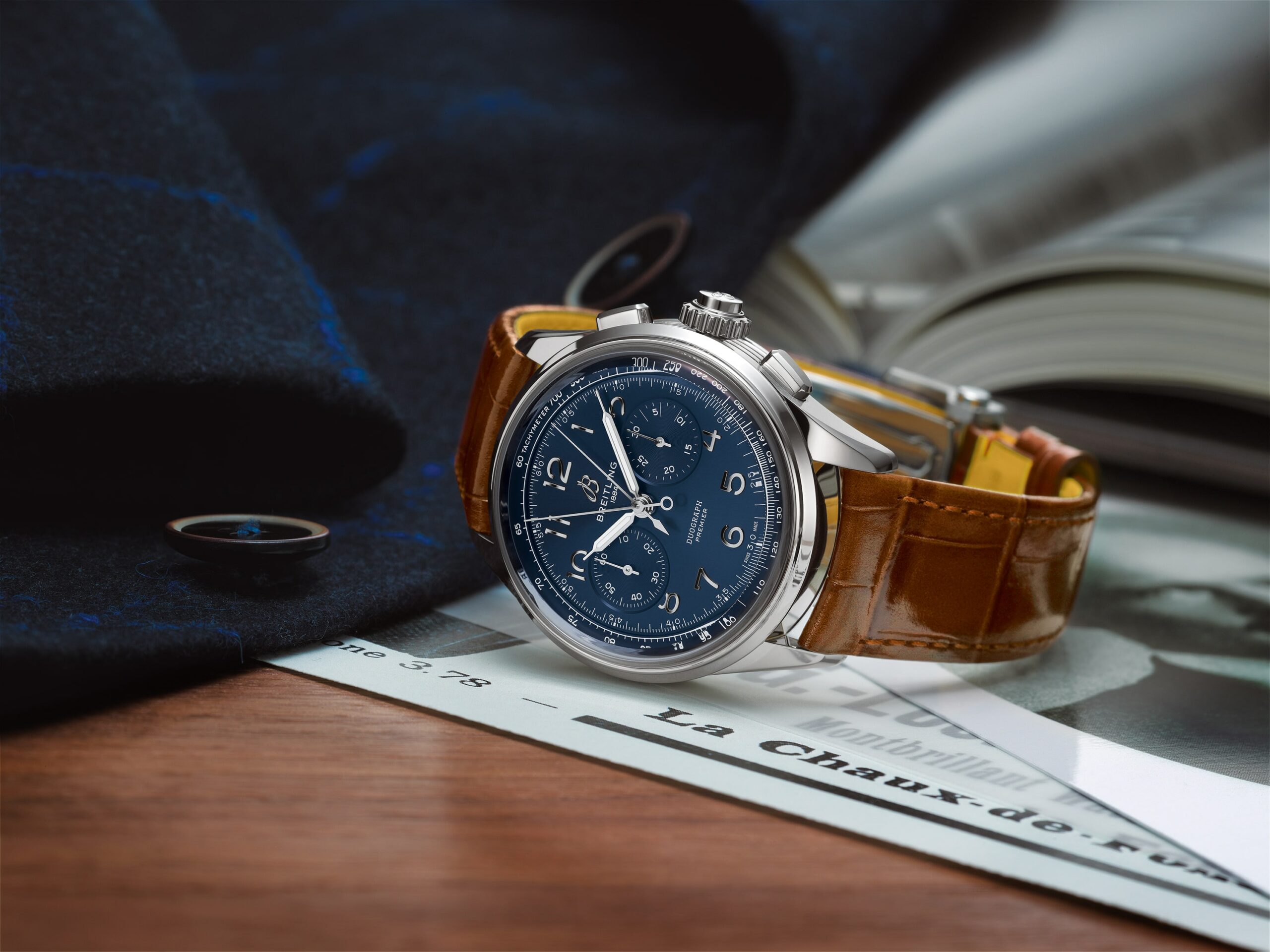 In particular, the Heritage Collection from Breitling pays homage to three notable men in the brands history, recognized as the "Founders Squad."
The first member of the Founders Squad is Leon Breitling, who founded the company in 1884. Next up is his son Gaston Breitling, who in 1915 created one of the first wrist-worn chronographs with an independent pusher at 2 o'clock. Finally, there's Leon's grandson Willy Breitling, who patented his own new innovations in watchmaking and founded the Huit Aviation Department in 1938.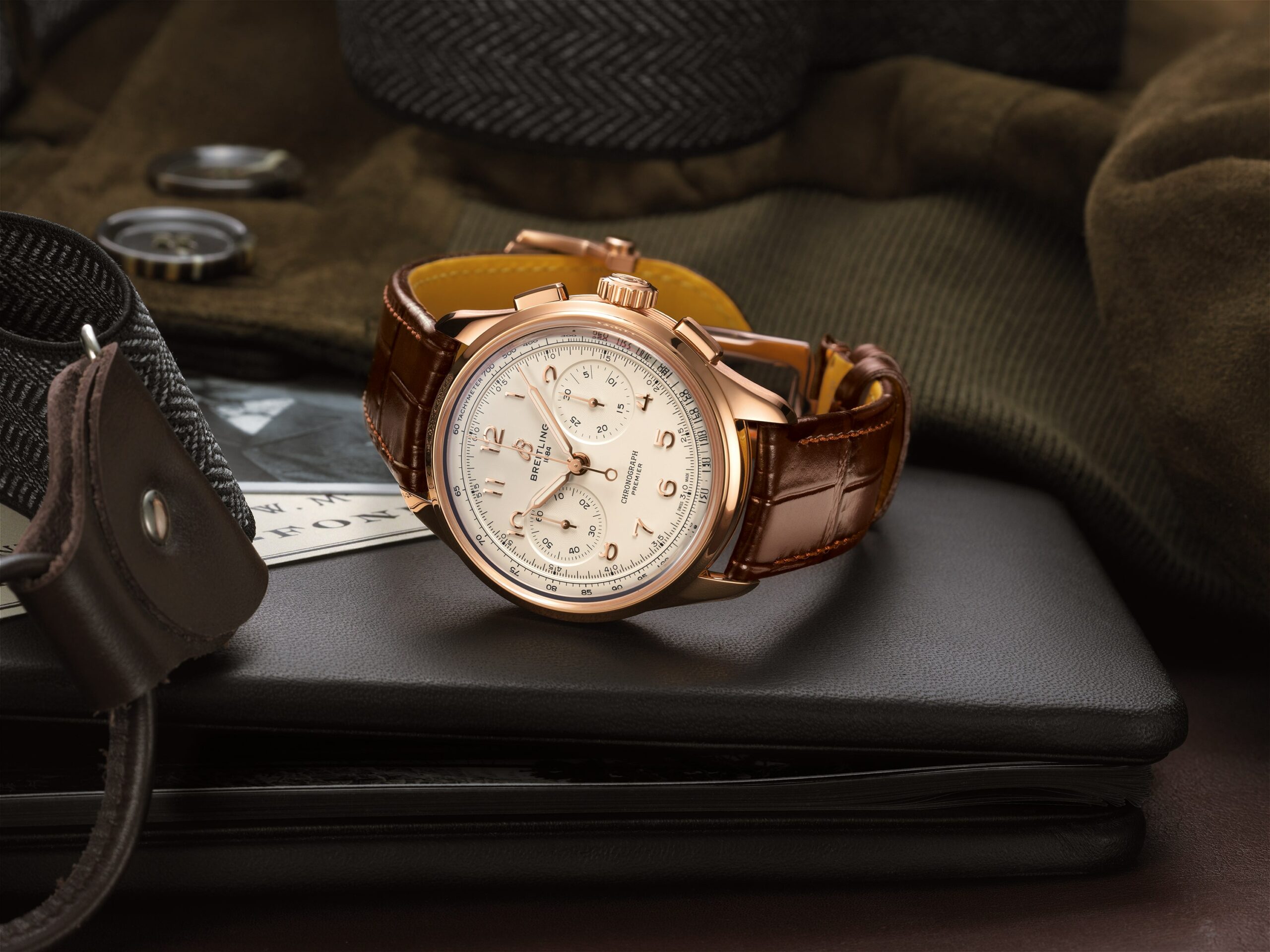 Breitling's Heritage Collection honors these men's ageless style and the priceless work they did across the generations to develop watchmaking into the art it has become today.
Latest Generation of Premier Wristwatches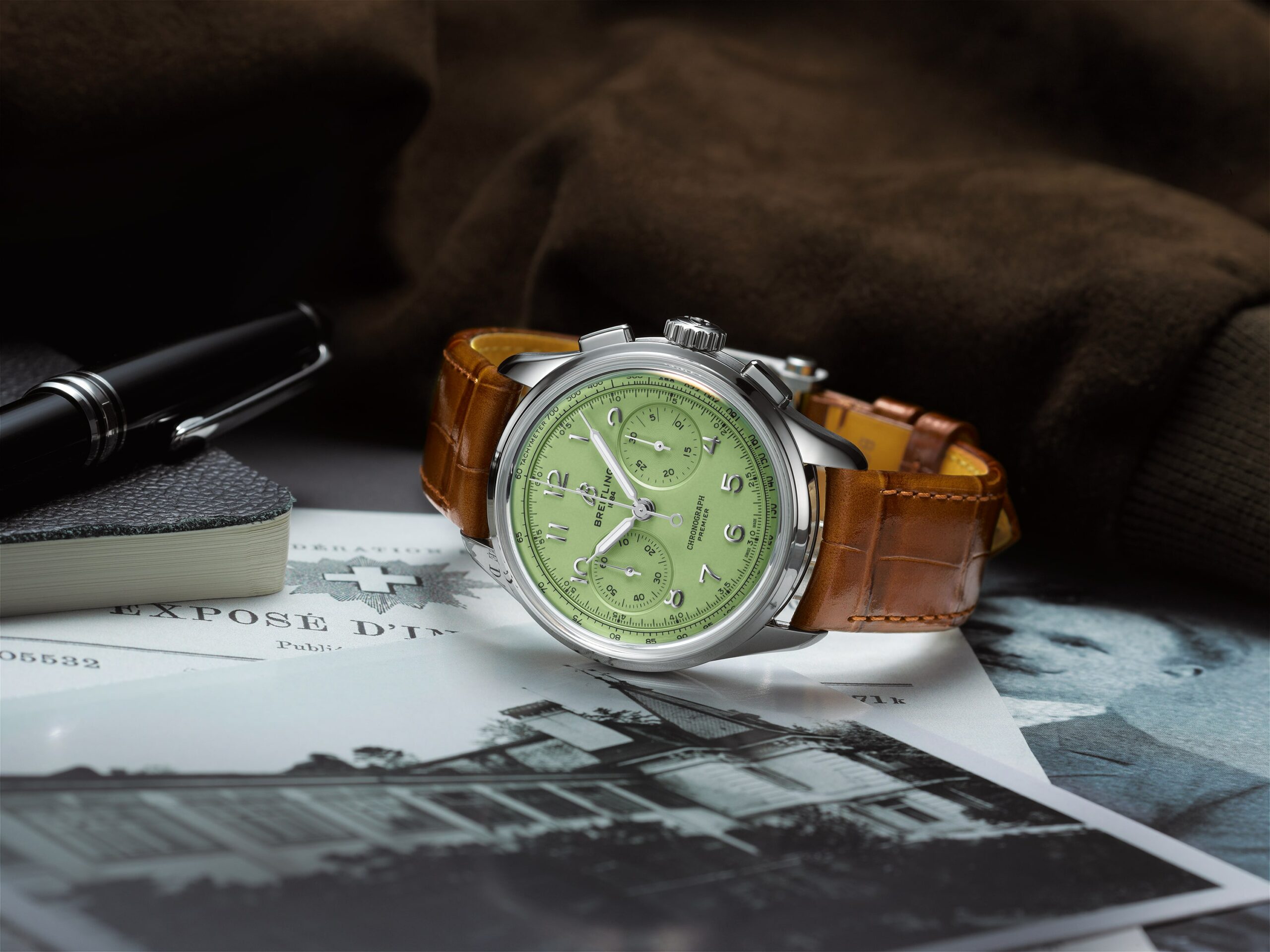 The original Premier wristwatches were launched by Willy Breitling in the 1940s. The Heritage Collection is the newest iteration of that same line.
Like other Breitling Premier watches, the pieces in the Heritage Collection feature semi-shiny alligator straps, Arabic numerals, and the latest quality chronometer technology.
The collection features six different watches in three categories: Chronographs, Duographs, and Datoras. All include a COSC-certified chronometer and are water resistant up to 100 meters.
The Chronograph
There are two versions of the Chronograph available in the Breitling Heritage Collection. The first is in stainless steel with a pistachio green dial. The second is 18k red gold with a silver-colored dial.
Both models of the Chronograph are powered by the Breitling Manufacture Caliber B09, which is based on the Breitling Manufacture Caliber 01.
The Duograph
The case of the Duograph is made of 18k red gold and stainless steel. You can choose a model with a blue dial or a model with a black dial depending on your preference.
The Duograph features two superimposed chronograph hands. The wearer can measure two elapsed times simultaneously – which is called a rattrapante function. The watch is powered by s the mechanical hand-wound Breitling Manufacture Caliber B15, which is based on the Breitling Manufacture Caliber B03.
The Datora
The Datora features a stainless steel case and a copper-colored face. Powered by the Manufacture Caliber B25, it has the same precision and masterful engineering coupled with vintage style as the rest of the Heritage Collection.
To learn more, visit www.breitling.com.