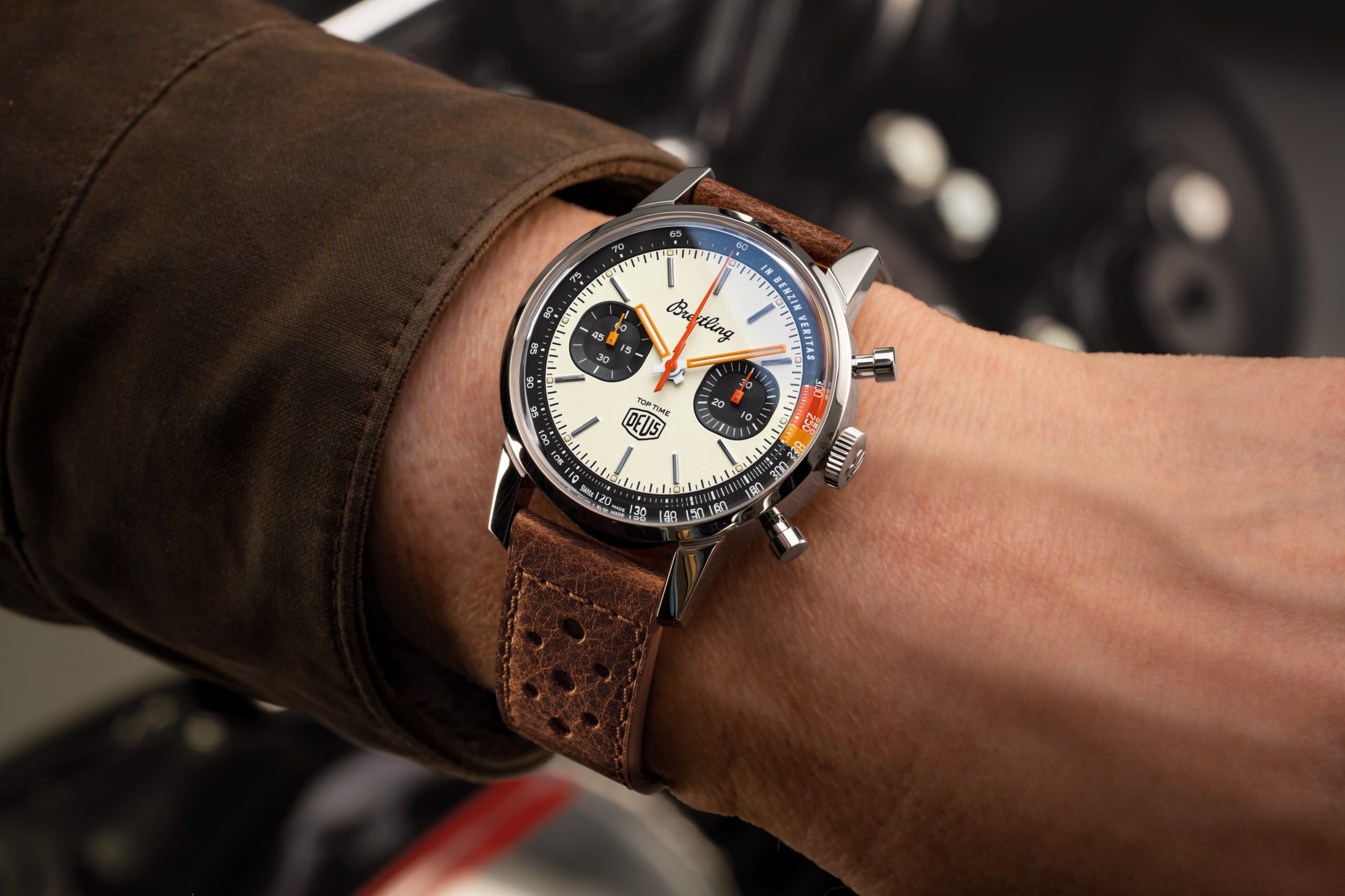 Swiss luxury watchmaker Breitling SA recently announced its partnership with Australian lifestyle brand Deus Ex Machina, along with a limited edition watch to commemorate the occasion.
An Exciting Collaboration
Breitling is known for its precision timepieces, originally made for aviators, while Deus Ex Machina sells a huge variety of clothing and accessories for the modern-day, earth-based adventurer, whether they are surfers, bikers, skateboarders or something else. Together, they make an exciting match, sure to pair classic sophistication with a rugged edge.
The Epic Motorcycle Championship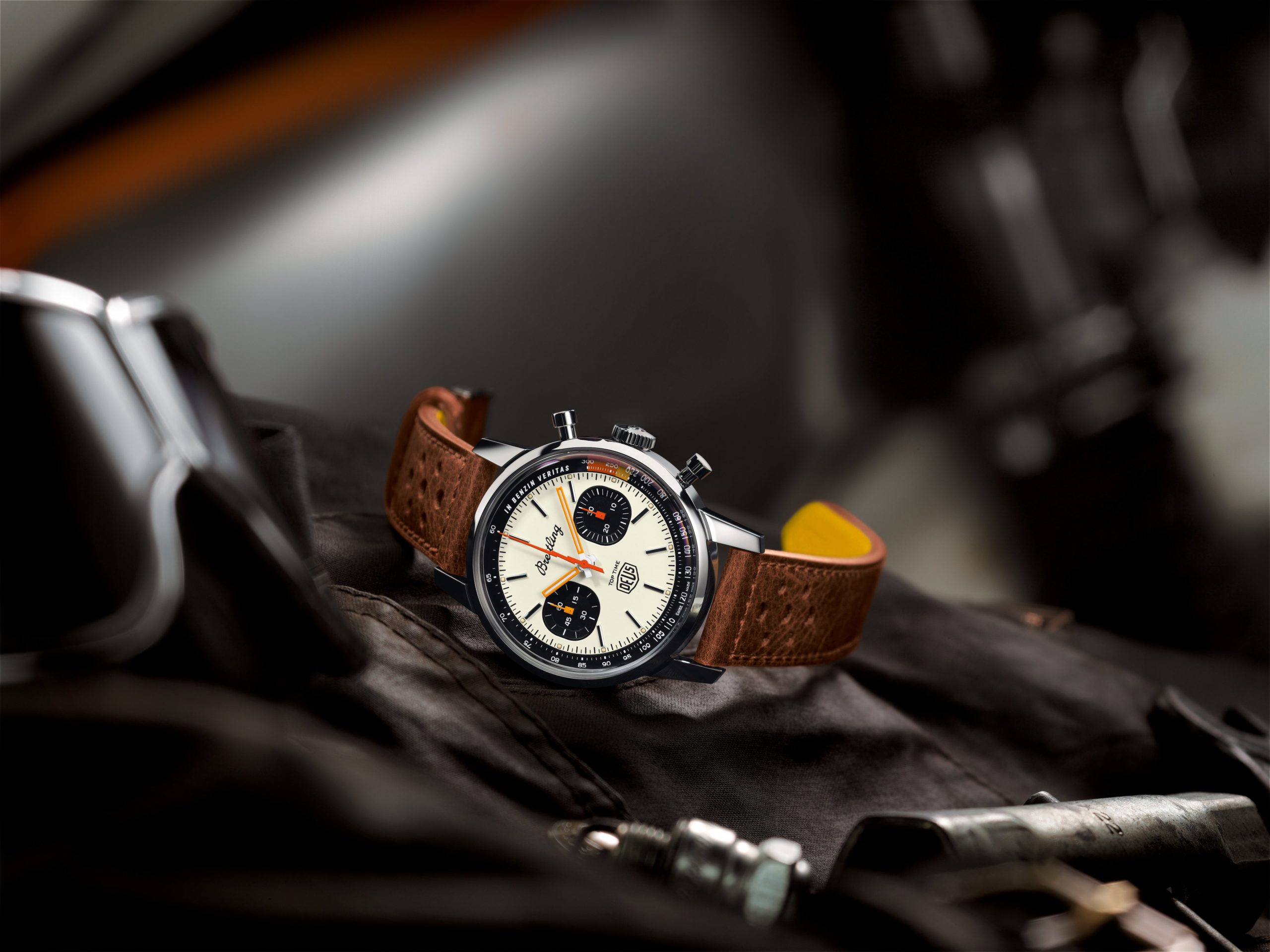 Along with their partnership, Breitling and Deus Ex Machina also announced that Breitling will now be the official timekeeper of the Deus Swank Rally. What's the Deus Swank Rally? Well, it's a yearly event where the most beautiful vintage motorcycles meet the muddy track. It's been held in a variety of diverse locations including Italy, France, Australia, and Bali.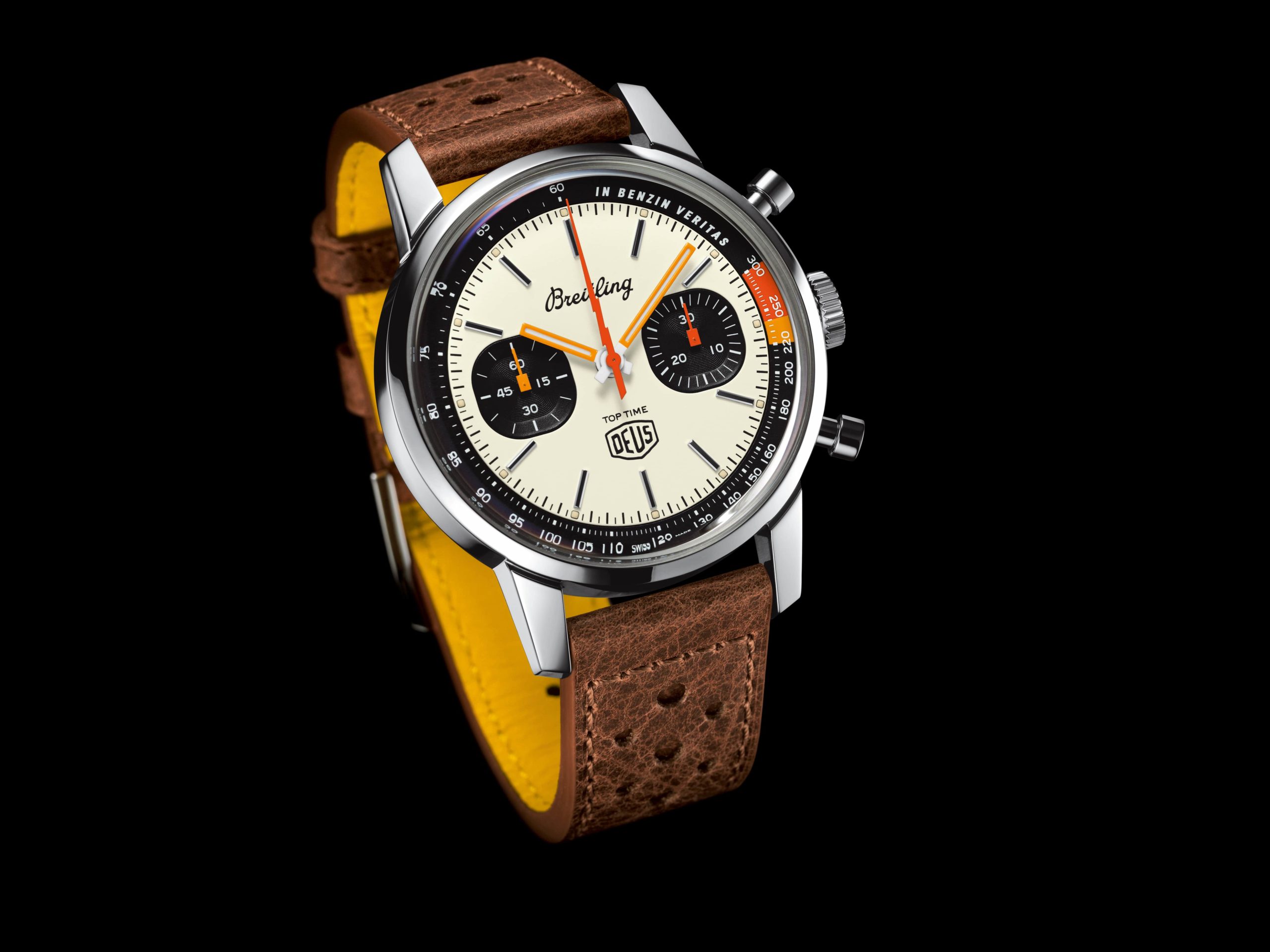 The new watch that accompanies this announcement, the Top Time Deus Limited Edition, is the perfect aesthetic accompaniment to riding a vintage motorcycle, but it would also look great for surfing, skateboarding, or any other active pursuit.
The Top Time Deus Limited Edition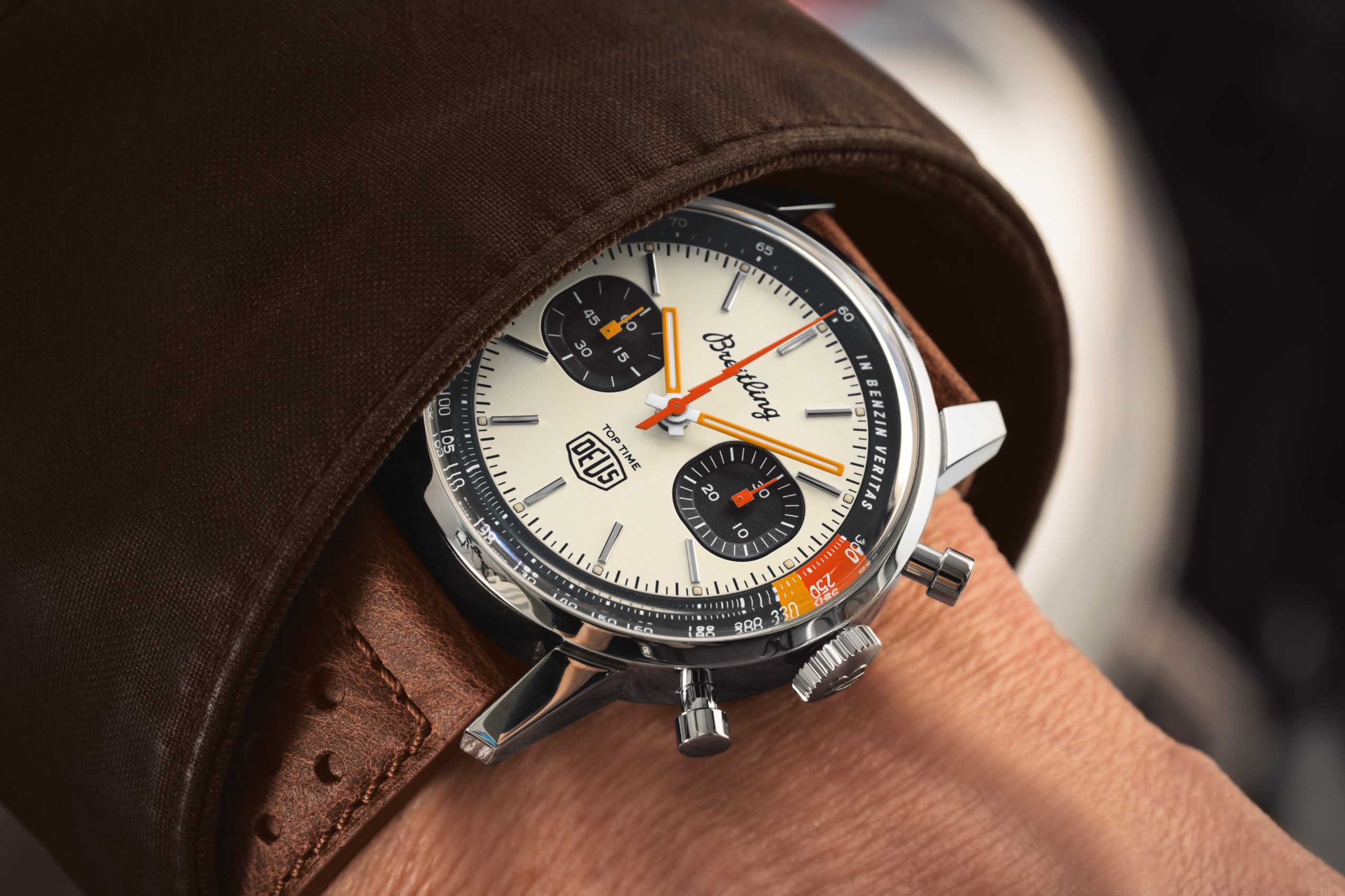 The design of the Top Time Deus Limited Edition draws its inspiration from the 1960 edition, a nostalgically vintage vibe with a timeless allure.
The watch features a racing-themed calfskin leather strap. It is a soft brown on the outside, but on the inside, against the wrist, it is a vibrant yellow. This yellow doesn't show when the watch is worn, but certainly adds personality in the case.
The watch's dial displays are silver with yellow and orange details. The face of the watch features the Deus logo and its motto, "In benzin veritas." It is offset in white on its black tachymeter scale.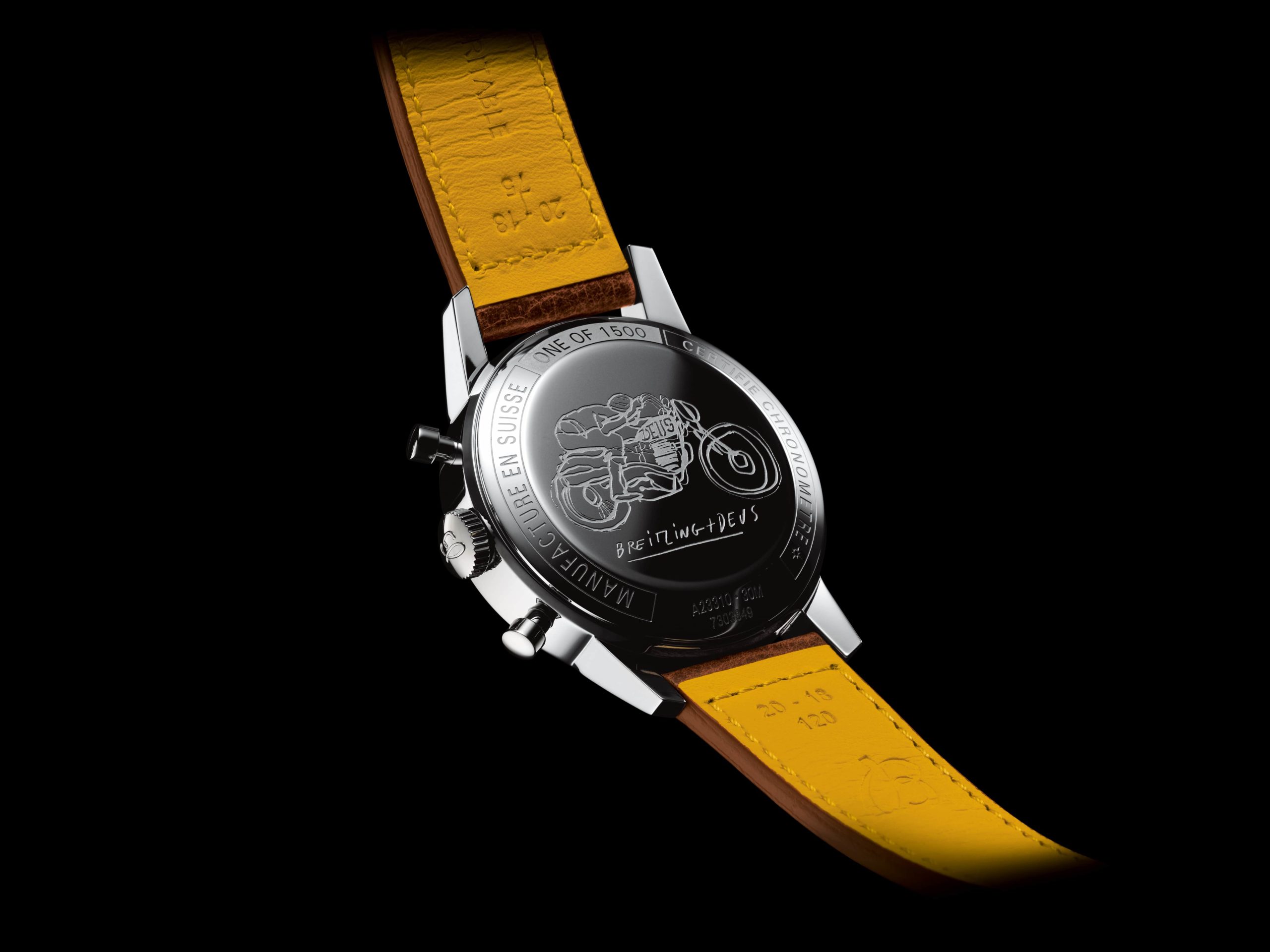 The case is stainless steel and 41 millimeters. The back of the case features a striking illustration of a motorcycle soaring through the air.
Perhaps best of all, this watch features a chronograph hand in the shape of a lightning bolt. This playful detail is sure to draw attention and inspire speed.
For more details and to view all of Breitling's offerings visit their official website here.