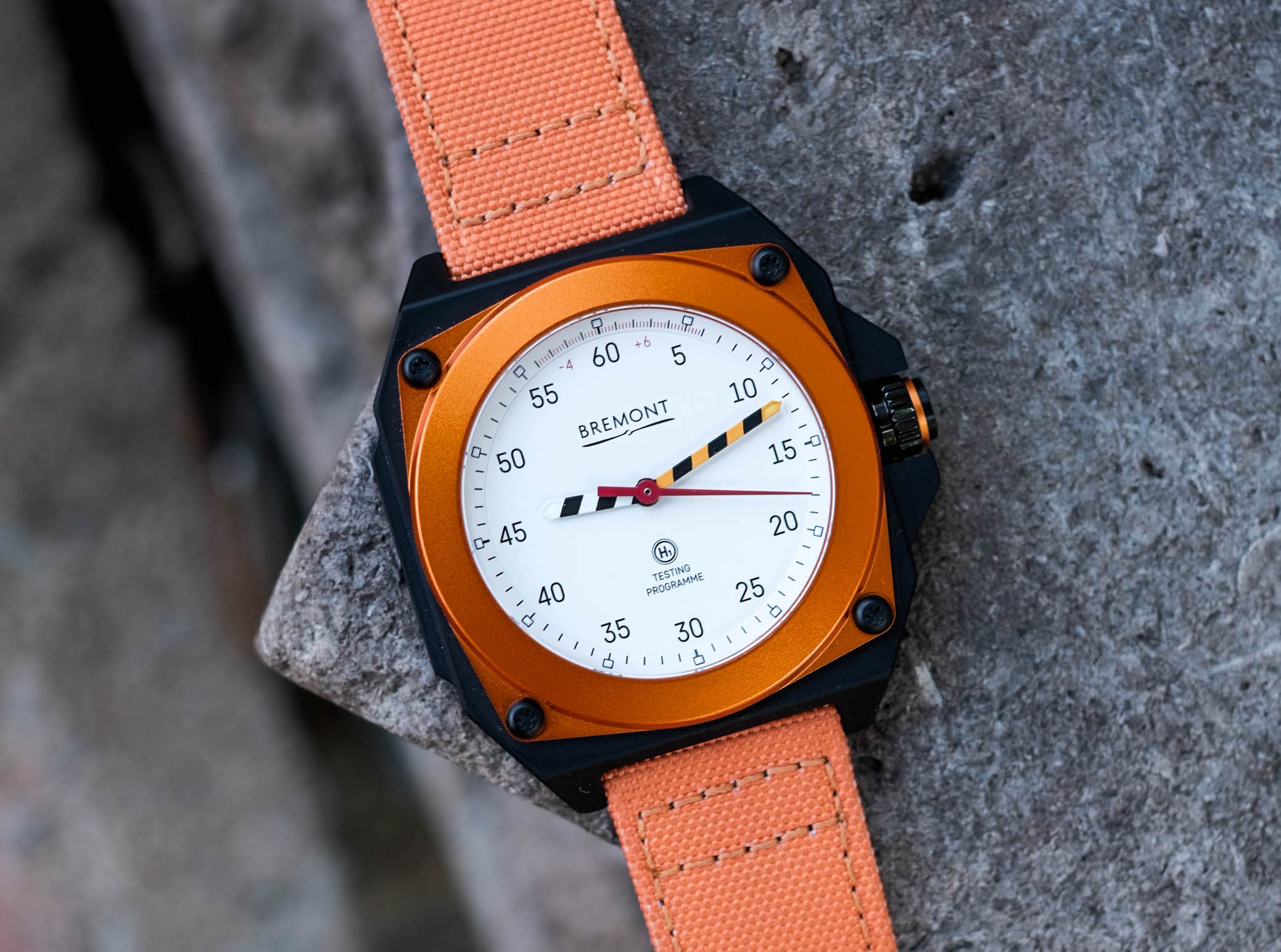 The Bremont MB Viper is a beautiful limited-edition timepiece that showcases Bremont's commitment to durability and precision. In their partnership with Martin Baker, these watches are uniquely made and tested to the highest standards.
With the MB Viper, you get a vast array of innovative design features which make the watch both attractive and functional. Join us as we dive into the details and explore what makes the Bremont MB Viper a great addition to any watch collection.
In-House British Movement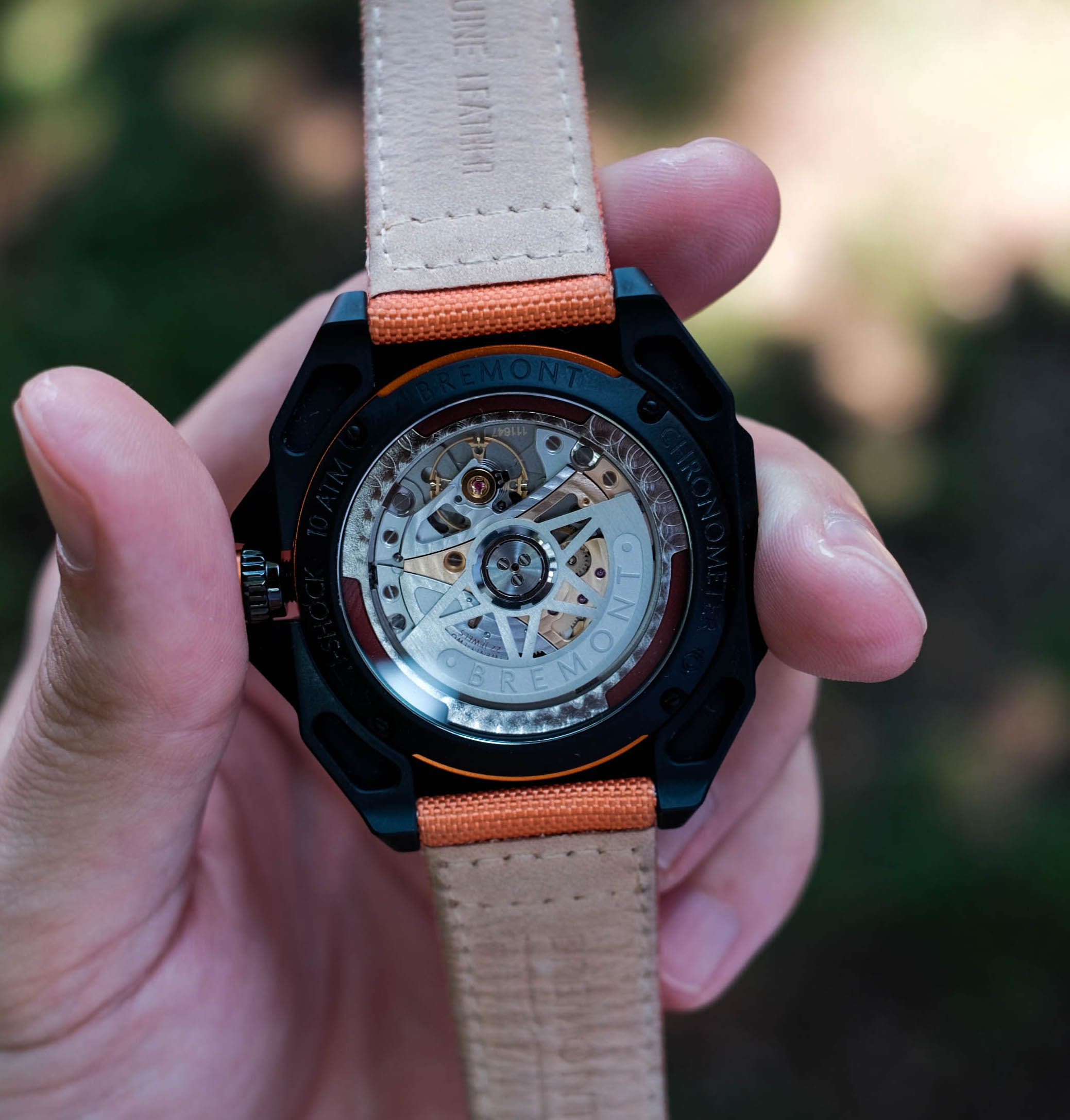 One of the standout features of the MB Viper is its ENG352 movement, which has been entirely designed and made in England. A part of their ENG300 family of movements, it's a testament to their dedication to making the highest quality watches.
Once they created their movement, they designed a prototype watch to properly test it. They ended up falling in love with their design and thus, the MB Viper was born. Their motto is "tested beyond endurance" and when you know how they're tested, you'll understand why.
Martin Baker is a manufacturing company who is most famous for making ejection seats. On the face of it, that may seem like a curious partnership. However, Bremont wanted to make a watch that could withstand the shock, vibration, and g-forces experienced during an active ejection seat deployment.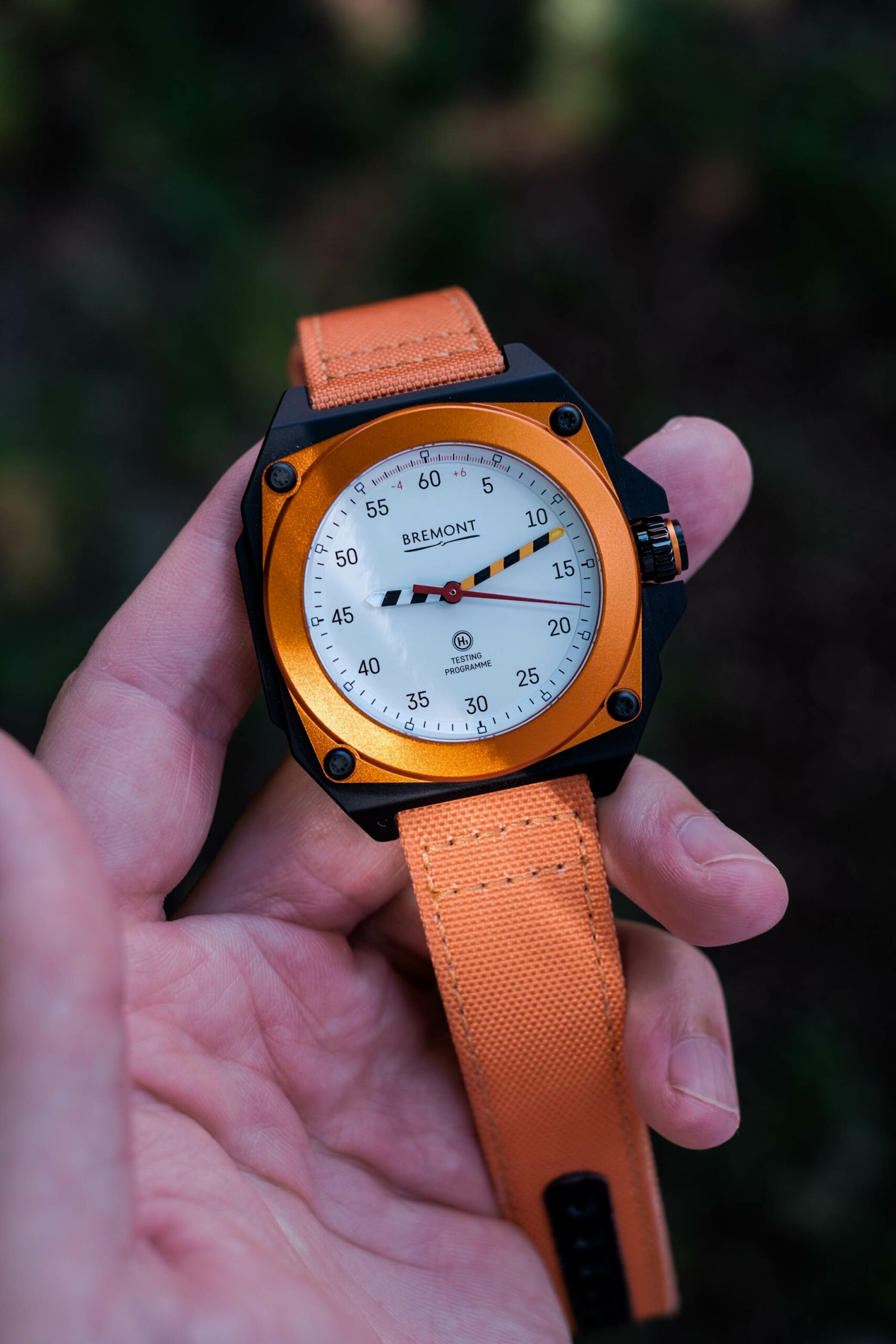 Overall, the movement is an impressive feat of engineering. It features 22 jewels, a silicon escape wheel, and a free-sprung hair spring with an inertia-weighted timed balance and KIF Shock protection. It operates at a frequency of 25,200 beats per hour (3.5Hz) and offers a substantial power reserve of 65 hours.
The movement is not only highly accurate but also visually striking, with rhodium-plated bridges, a gold-plated automatic bridge, and a custom-decorated solid tungsten rotor adorned with fine graining and engraving.
Design and Construction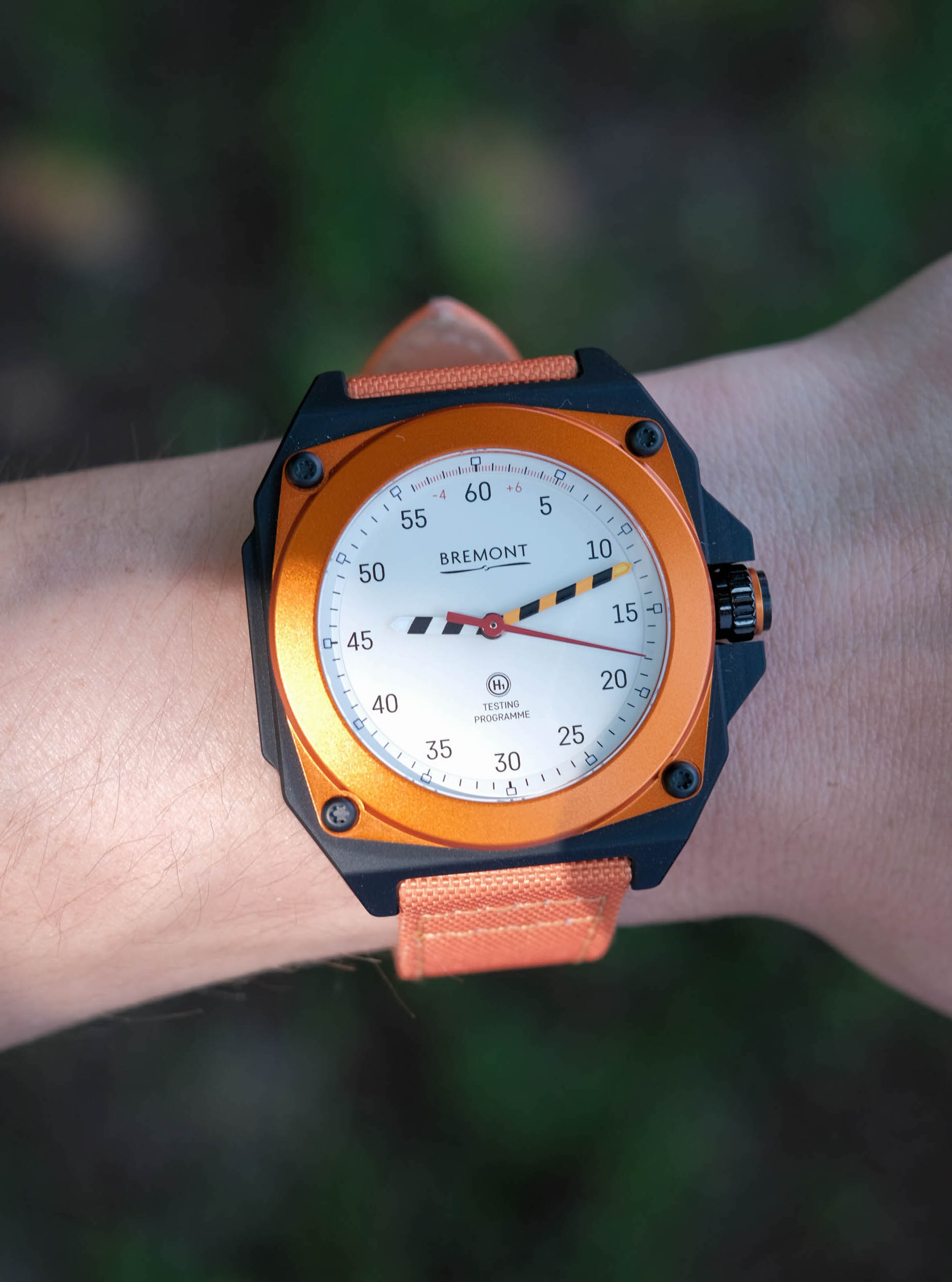 The MB Viper's case is crafted with attention to detail, utilizing lightweight yet robust materials. The orange bezel and crown ring are made from anodized aluminum, contributing to the watch's lightweight nature.
The case, measuring 43.5mm in width and 10.8mm in thickness, offers a comfortable and flat profile when worn on the wrist. Additionally, the watch is water resistant to 100 meters, so you can have confidence that it was built to last – even at significant depths under water.
Turning the watch over reveals the impressive case back, which features a large sapphire crystal window showcasing the decorated movement and perlage-polished movement holder ring.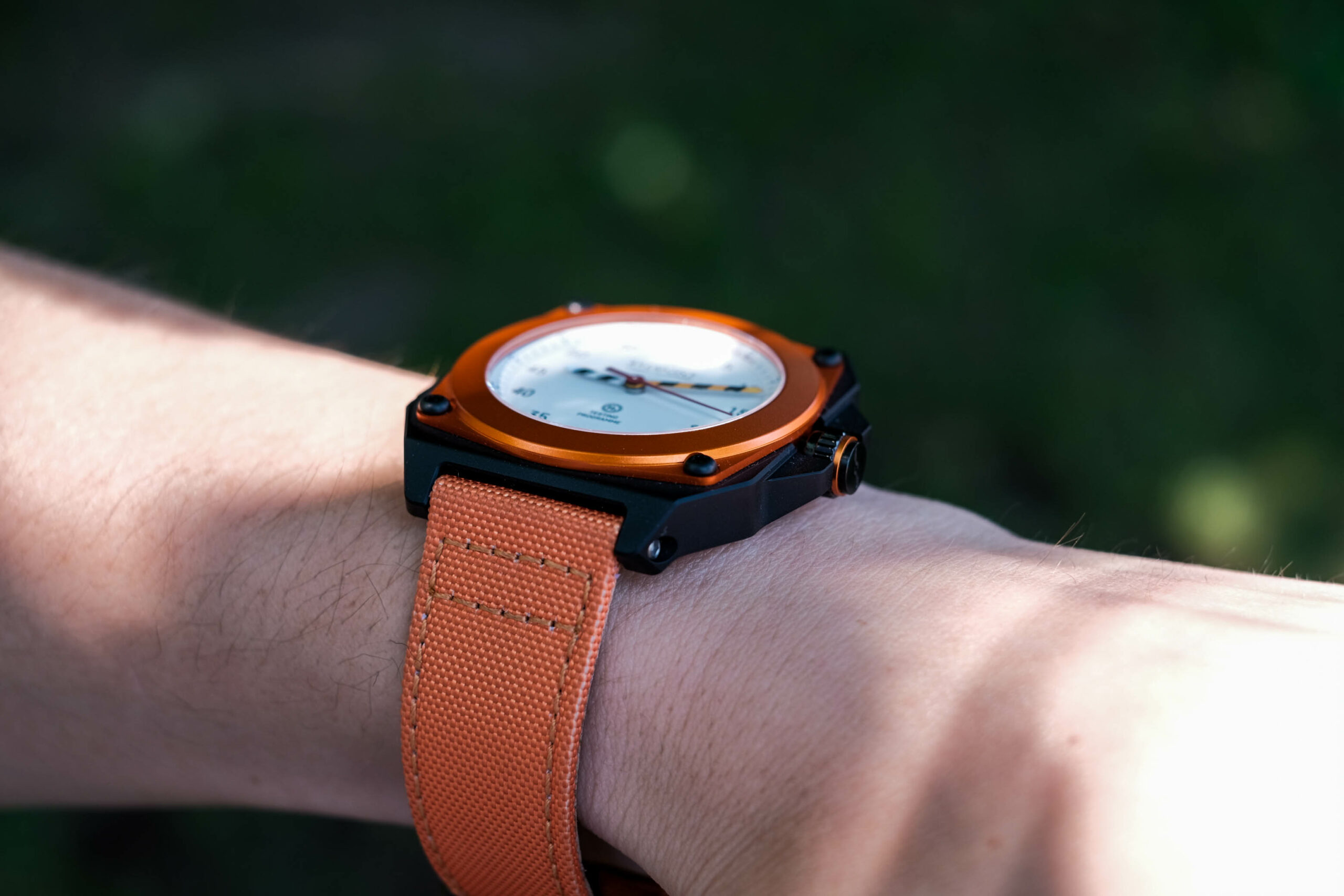 The automatic rotor, crafted from heavy tungsten, offers both value and efficient winding capabilities. This movement boasts a high level of accuracy, with a rate of -4/+6 seconds per day, with this specification proudly stated on the watch's dial.
The dial design of the MB Viper is inspired by utilitarian test watches. Bremont opted for "double emergency" hands, a design element iconic to many Martin Baker watches. These hands, coupled with the utilitarian dial layout, give the watch a purposeful and rugged appearance.
We appreciate that the watch may not be to everyone's tastes, but we think it looks fantastic. It showcases the intended functionality of the watch and is a welcome diversion away from traditional watches.
Limited Edition Timepiece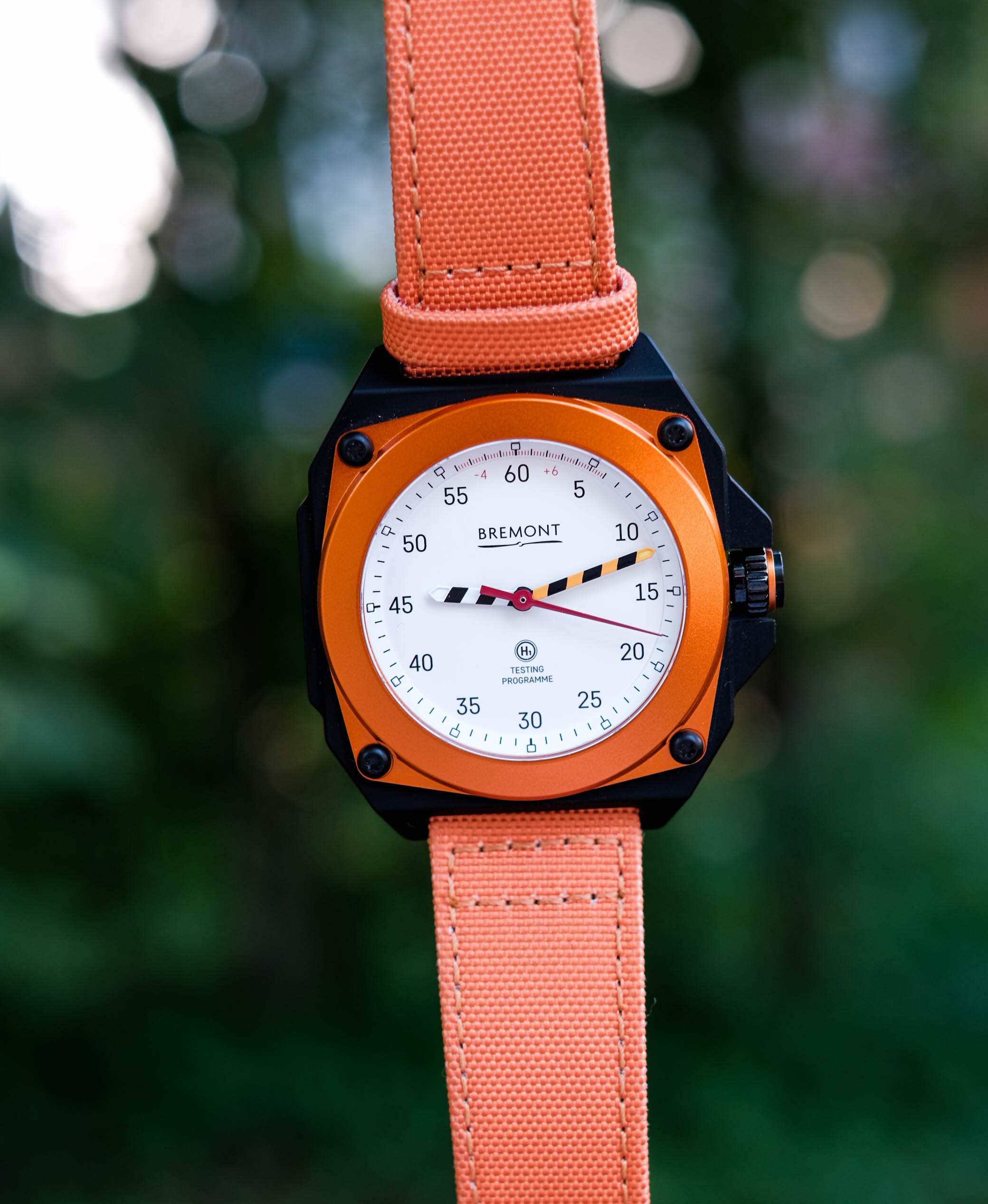 Those who enjoy collecting limited edition timepieces are most likely going to be excited about this watch. Bremont has stated that only 300 of them are going to be made, with a price of $5,995. While that's a significant investment, it's worth it for those looking for a durable and distinctive watch proudly designed and manufactured in the UK.
In their beautifully presented box, Bremont includes both an orange and black-colored fabric strap, along with a strap-changing tool. The canvas straps are not only comfortable but also complement the overall design of the watch.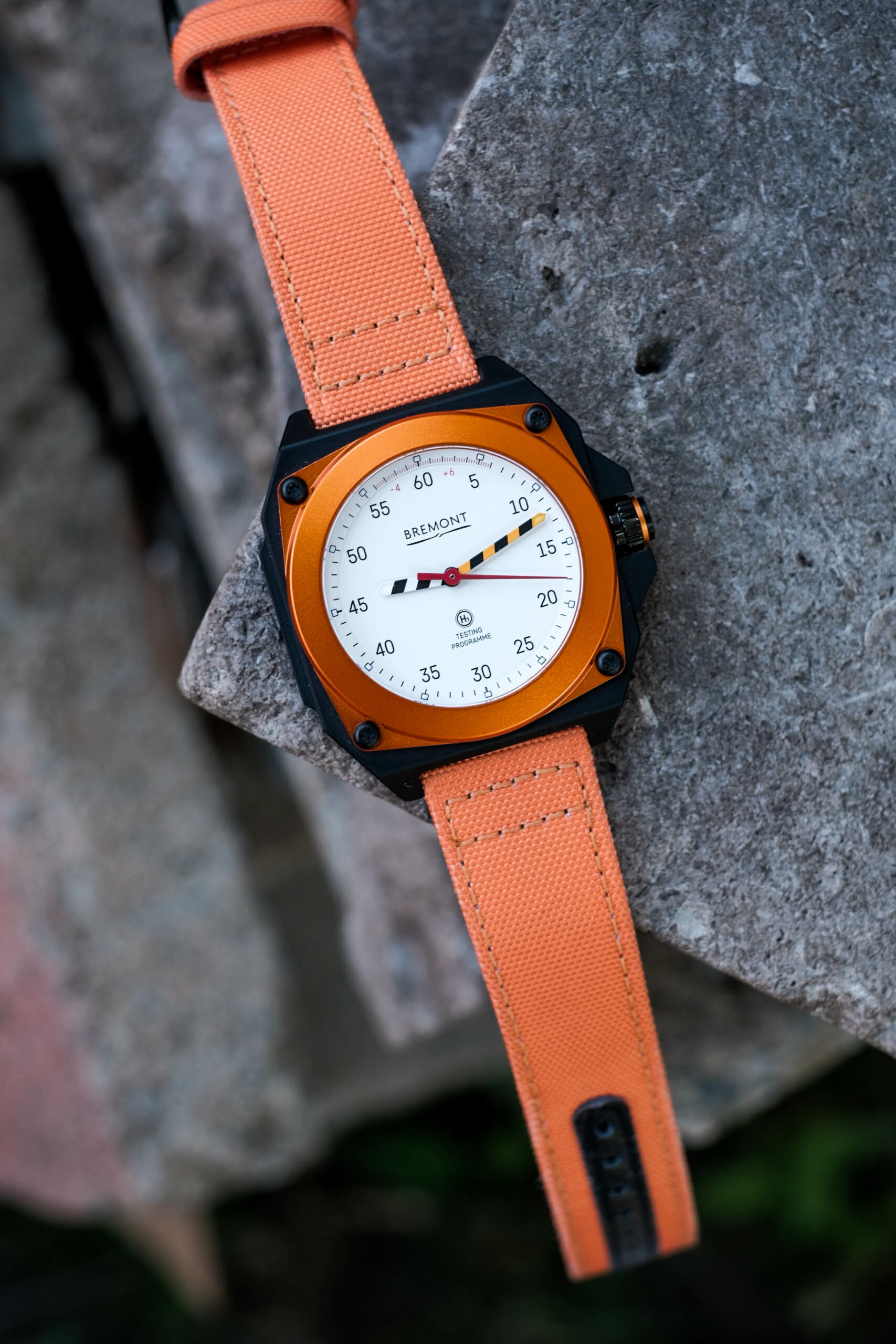 The inclusion of DLC-coated black titanium buckles adds a touch of sophistication while ensuring durability. This level of craftsmanship and exclusivity is further enhanced by the extended warranty of 5 years upon registration.
Are There Any Downsides?
Despite its remarkable features, it's important to consider some potential drawbacks of the Bremont MB Viper. While the lightweight materials used in its construction contribute to comfort and shock resistance, they may not be the most scratch resistant.
And as we briefly mentioned before, the dial design, although functional, may not appeal to everyone's personal taste. While that's true, there are plenty of others who'll fall in love with the design.
Final Thoughts
The Bremont MB Viper is a fantastic limited-edition watch that successfully combines durability, precision, and a unique design inspired by the partnership with Martin Baker.
With its lightweight construction, impressive ENG352 caliber movement, and attention to detail, the MB Viper is a timepiece that caters to those seeking a sporty yet refined watch.
Its limited availability and extended warranty further add to its allure, making it a desirable choice for watch collectors and enthusiasts alike. With only 300 being made, you don't want to miss out on your chance to get this stunning and unique timepiece.
For more information and specs visit the official Bremont website here.