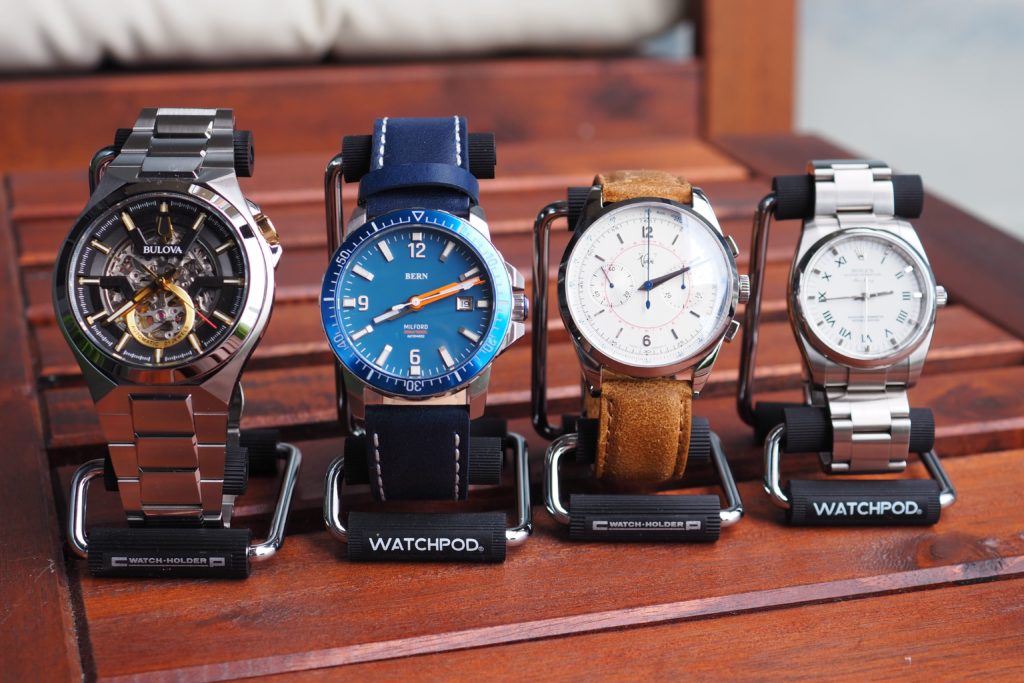 There is now finally a solution to the ever elusive CP watch holder. Since the closure of the CP watch holder brand their stands have gone up in price drastically because they are essentially impossible to acquire. Until now, because WATCHPOD® has now created their own version of this type of watch stand.
WATCHPOD is a brand that has always been geared to specialty watch accessories, and they have so for years with their POD shaped travel watch cases. However, they are now ready to add another item to their inventory, and that is the WATCHPOD single watch display stand and holder.
The CP Holder History
If you take a look at the image of the watch holder by WATCHPOD, your first reaction might be how familiar it looks. It should, because this was the classic design previously used by CP, a company who was selling the same style of single watch stands.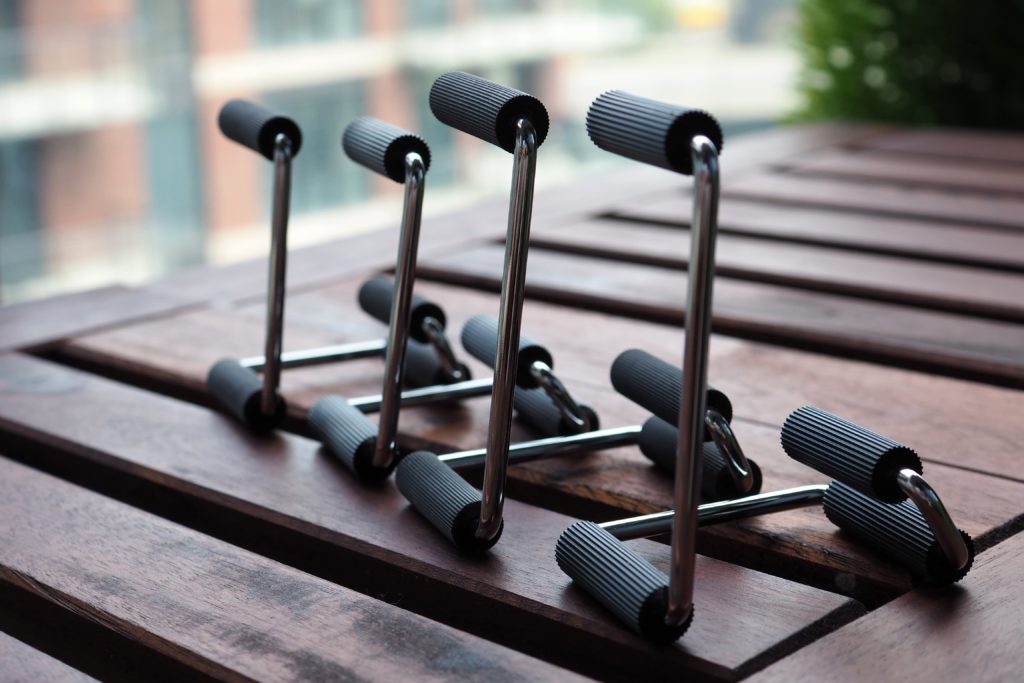 Unfortunately, they closed a few years back because the suppliers that they were under contract with no longer exist. This led to production being stopped. However, the biggest hurdle was the cessation of the cushion material that they used to complete the watch holder. It was no longer in production. It would have been easier if it still was because they could have just contracted another company to produce the items, but that was not the case and that's why their entire operation came to an abrupt halt.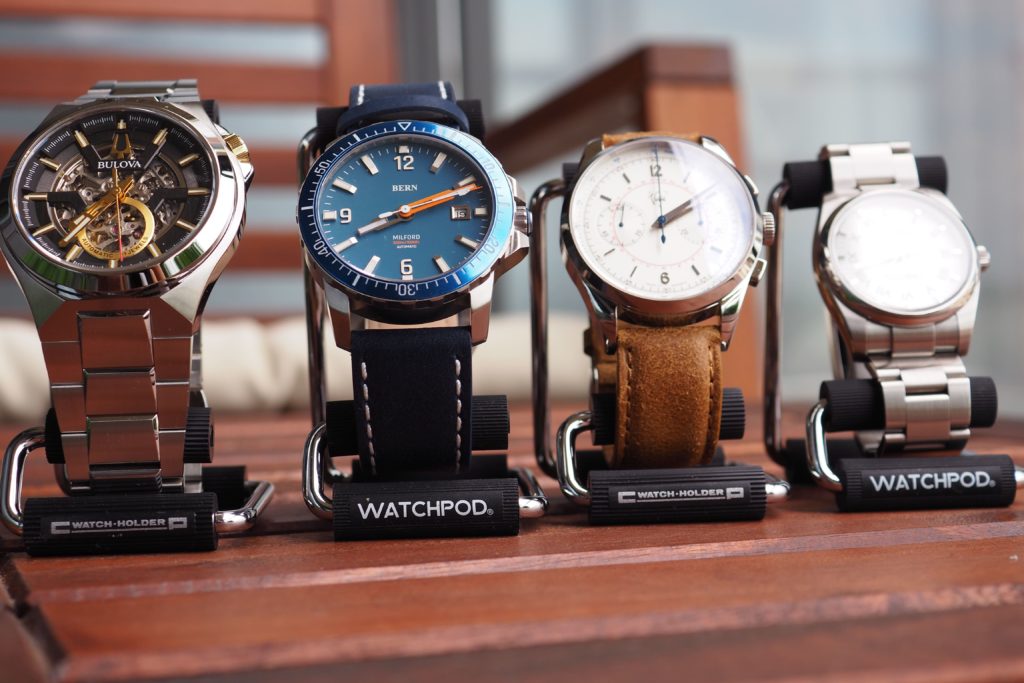 Having identified the gap in the market that CP made due to their operations shutting down, WATCHPOD saw the perfect opportunity to take over, and the section below will explain why.
A WATCHPOD Production
WATCHPOD has a trusted and established reputation in the watch enthusiast community. However, it was not gifted to them. They worked hard for it by manufacturing one of the best watch travel cases on the market – the original single WATCHPOD travel case. Since then, their name only grew in the community because of their highly protective and attractively designed products available at affordable prices.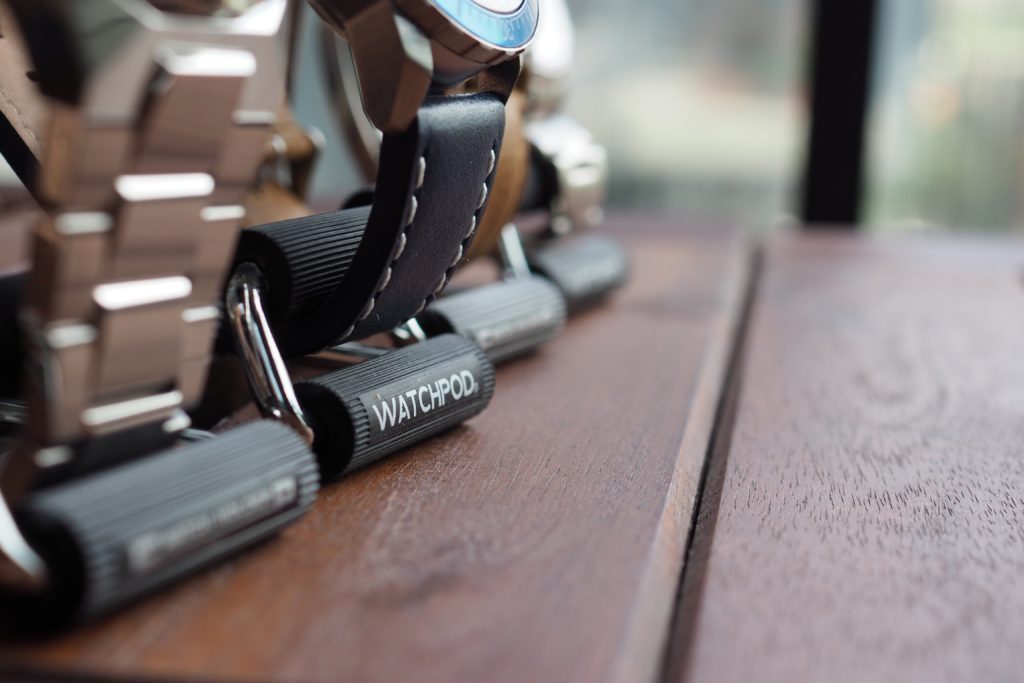 Since the release of the single WATCHPOD, the brand has expanded by adding a double and triple case to its product line, as well as a band organizer travel case. In fact, if you are an enthusiast of watches or just a collector, you may already have one of these in your drawers.
WATCHPOD is known as a company that pays attention to detail, and that has led to their highly functional accessories that are devoid of any faff. That is the reason behind their minimalist designs.
In addition to their decision to go with a minimalist design for their products, they also ensure that they are only made of the best quality materials. WATCHPOD only wants to be associated with the best because only the best can protect your valuable watches to the fullest.
At the end of the day, WATCHPOD is a company with the sole purpose of making sure that your watches are protected and that they last long enough to hold sentimental value, as most watches have come to be these days. Whether it is for collection or for everyday use, small accessories such as these should never be put at wayside, and WATCHPOD understands that.
A Comparison of the Two
WATCHPOD has looked closely at the CP watch holder to see what kind of improvements they could make.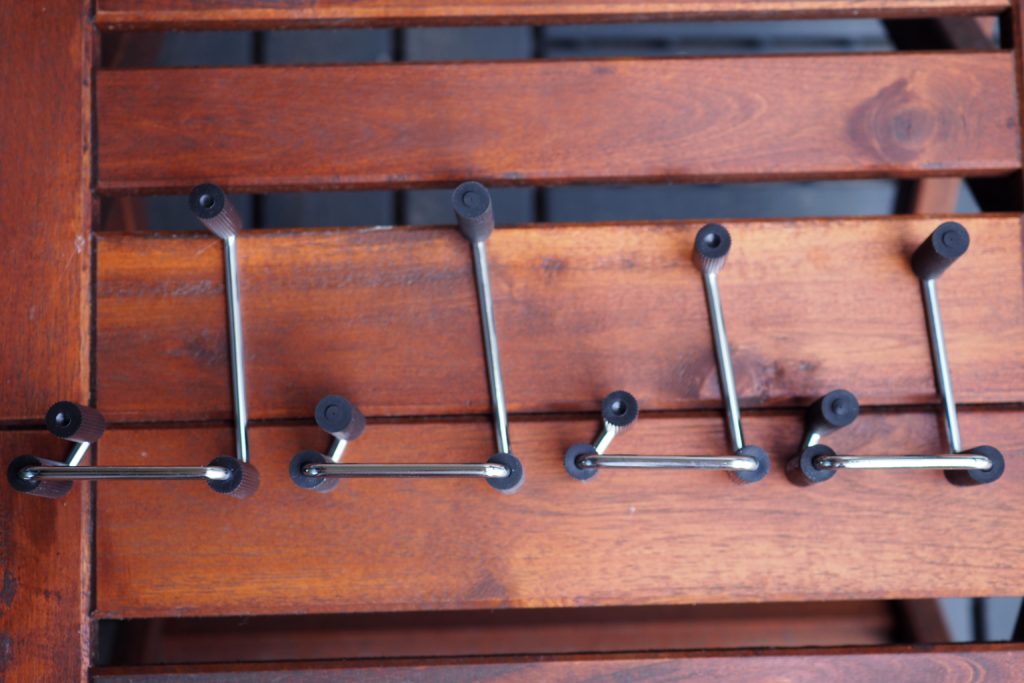 First off, there is the price, which most would see right from the get-go. WATCHPOD's watch holder is only priced between $15 to $20 compared to CP's $50 per unit price tag. Considering that this was the price for a CP watch holder more than five years ago, the current price is even more now since they are out of production.
WATCHPOD will be easily attainable and in full production starting Sept 1, 2019, and will be readily available for purchase on their official website or through Amazon USA, UK, and Canada.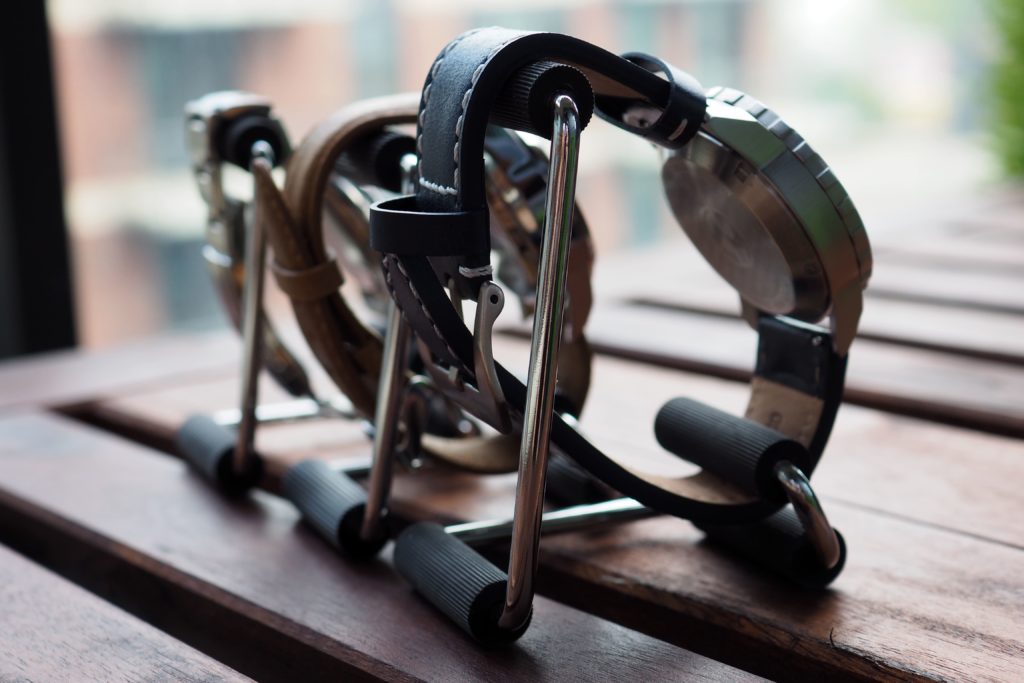 After examining and testing the CP watch holder, WATCHPOD decided to upgrade the silicone pieces to something softer and grippier that will keep your watches safer and more securely seated on the stand. This upgrade is highly beneficial to regular watch collectors and enthusiast, and even more so to shop and business owners who wish to display large collections in shop windows and for photography purposes.
However, the differences stop there. So, fret not lovers of the CP brand because this is a product that was inspired by the CP watch holder. All the design angles, size, and high quality stainless steel remain the same.
WATCHPOD continues to offer their watch holders the same way CP did theirs – in two sizes. It comes in small and large to accommodate the varying sizes of watches that are currently in the market. Knowing that users have different wrist sizes, this is a small detail that should never be overlooked, and WATCHPOD did not.
Continuation of Their Legacy
With the addition of this specialty watch accessory, WATCHPOD promises to continue their legacy of high quality products that are only ever made with the best materials available. In addition, they ensure portability with their products to add to its minimalist design so that they can focus on the functionality rather than just the looks.
In short, WATCHPOD remains purpose driven regardless of what the public would say about their design.
From the ashes of a great product rises an even better one – a watch holder that is stronger, more portable, and with an even tighter grip. Technically, everything that is WATCHPOD.