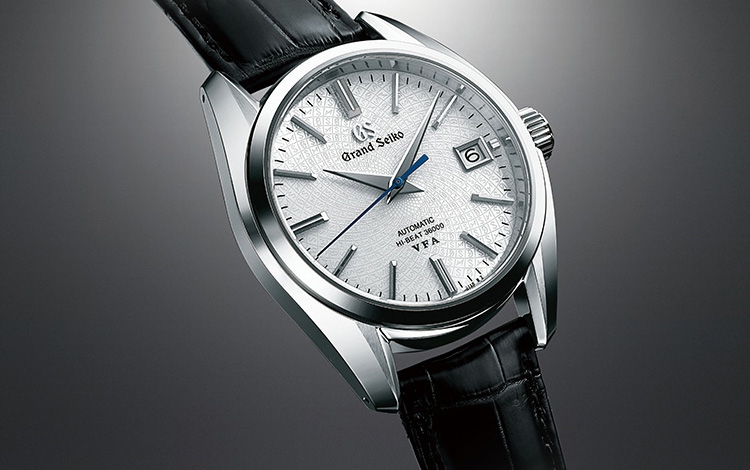 A name has power and that is why the reputation that Seiko built has made it into a staple in the watchmaking industry. At one point, they were the largest watchmakers in the world. This reputation has set expectations for the brand and that trickled down to products that has the Seiko brand stapled on it. That makes the burden that Grand Seiko has to carry even heavier.
But how do they differ?
To be able to discuss this properly, it is vital that we break it down into categories.
Craftmanship
Although thought has been put into the design of the Seiko, not much care is put into the manufacturing of individual timepieces. Unlike Grand Seiko, the former is machine-made while Grand has handmade features added into its design. However, this does not mean that the Seiko brand is inferior in quality. It still is one of the most reliable products in the market. It just means that they allocate a smaller piece of the budget to Seiko.
In addition to the handmade features added into the watches made by Grand, they polish it to a point where its sheen screams of a superior quality.
Materials
Seiko also tends to favour more affordable products such as a more resilient type of stainless steel used to produce individual pieces. It is the same for most brands in the market, although, they charge you more for it. Seiko does not.
Grand Seiko, however, differentiates in two ways. First, it uses a higher form of stainless steel making it more durable making the timepieces last much longer. Grand Seiko may also use a different material altogether such as titanium or platinum with the same goal as we just mentioned justifying the price.
Accuracy
In recent years, Seiko has become less accurate due to the design trying to adapt to a more recent technology trend in watchmaking. However, this has been their downfall and just like how they overtook Swiss watches with their introduction of their original movement, the electronic toppled the giant.
This led to the reintroduction of the Grand Seiko which they shut down years back. It is to remind the public of what Seiko can actually do, of what it still is and possibly, what it can be, and that was culminated with the birth of their new mechanism – the spring drive. This is basically taking all the best parts of electronic and mechanical watches combined into one without the need to have a battery.
The rise of Seiko was astronomical and fast, and it did not take long before it was toppled over by a new breed of watchmakers. This does not mean it is not here to stay. Seiko will, and always will be a staple in the industry and in the buying masses eyes. However, they are hoping that with the reintroduction of the Grand Seiko into the industry they will gain the respect of their peers once more and so far, it is paying off.