Sleek. Serious. Ready. Capable. Solid. These are just some of the most common impressions watch fans, both newbie and veterans, say about the Fossil Men's Nate JR1507 Analog-Digital Watch. Decked out in black steel, this watch says to the world that its wearer is stylish and ready for action.
> > > Click here to see ratings, reviews, specifications and prices on Amazon < < <
What To Expect
If there is any one feature that should tip you off about the value you'll get from this watch, it is the Fossil logo on this timepiece. That's all you need to know to quickly unpack and understand the overall value proposition of this watch. You see, Fossil is all about making the right impression using a repertoire of classic design elements and accents.
And, boy, it didn't disappoint with the Nate JR1507. Usually, mixing analog and digital elements is best left to seasoned Japanese timepiece producers. The Japanese have decades of experience deftly navigating the expectation minefield that materializes whenever a watch features both analog and digital components.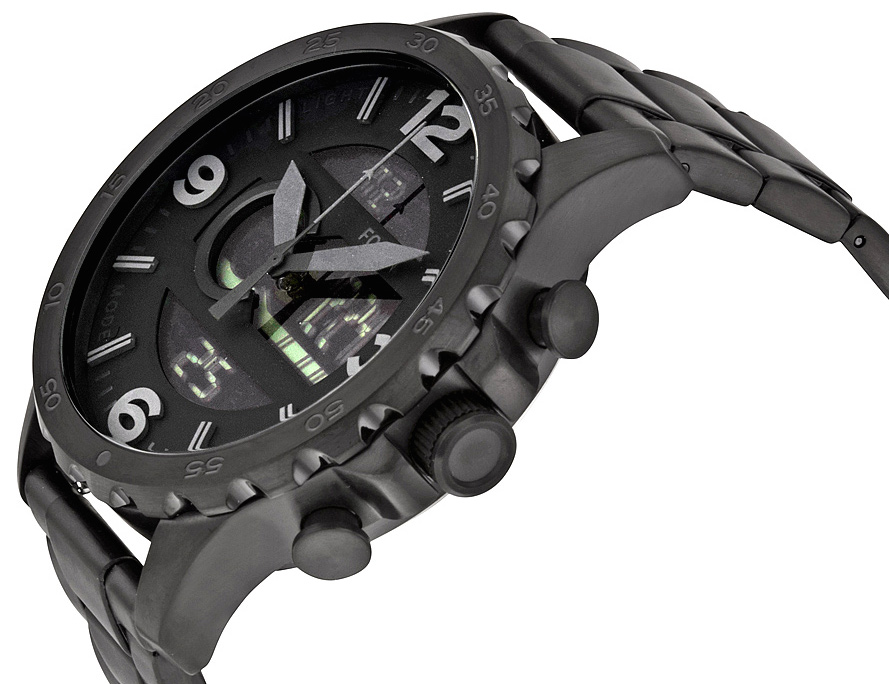 Well, Fossil's design crew members are such good students of classical design that they were able to turn this black hard side steel timepiece featuring a quartz movement into something that is not only passable but might be a 'go to' accessory. Whether you're looking for a watch for a party or a business meeting, this Fossil unit has the right mix of attitude, calm cool sensibility, and performance accents that you are bound to not just fit in but actually make an impact. Not bad for a $175 timepiece.
> > > Click here to see ratings, reviews, specifications and prices on Amazon < < <
Movement Type: Quartz
It shouldn't come as a surprise that this watch is powered by a quartz movement system. Given its price point and the overall design and attitude of the JR1507, it had to go with a quartz system. Otherwise, its price would be quite unreachable. It looks and functions like it has all sorts of bells and whistles. To slap on an automatic movement to its feature set would have shot this timepiece model's price to the mildly expensive end.
While the quartz movement featured by this watch is not billed as Japanese or Swiss quartz, given Fossil's reputation for stylishness and quality, prospective buyers shouldn't be alarmed at the 'generic' quartz movement. Fossil did not go this far in the highly competitive global timepiece market turning out watches with shoddy movement features.
JR1507 Basic Features
Let's face it, the JR1507 is not intended for hardcore beach-side or marine activities. It would be a bad idea to wear this watch the next time you go spearfishing or deep sea diving. It is aimed primarily for indoor use. With that said, the fact that this model comes with some water resistance speaks highly to the overall value this watch brings to the table.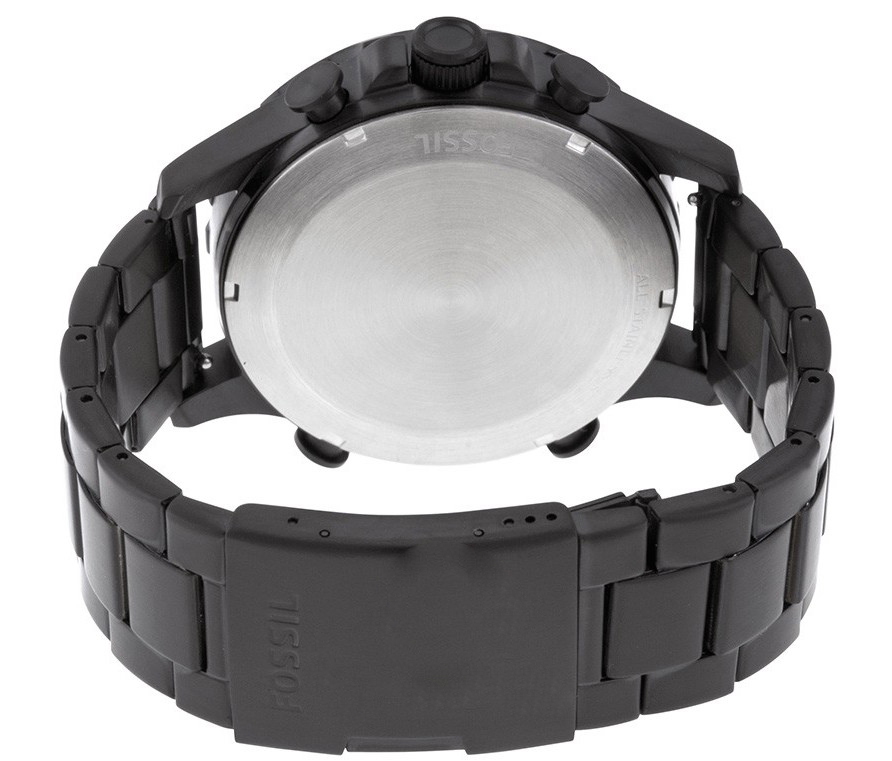 At the very least, its built-in moisture resistance highlights the fact that the designers of this model envision it to be a versatile watch. They expect it to be worn in many different settings. Of course, some of these settings carry the risk of water contact or moisture contamination. The designers of this watch are simply being realistic and practical. This is definitely very welcome since too many watch models out there obviously were designed with the unrealistic expectation that the wearers of those models would strictly keep away from water and moisture. Talk about unrealistic!
Great stylish value
Fossil is known for taking apart the design elements of retro watches and retrofitting them with a modern sensibility. They have deftly executed the same design philosophy with the Fossil Nate JR1507 Analog-Digital Watch. You get a cool, slightly mysterious, and somewhat active watch that can help you make a good impression in a broad range of social contexts. Well played!
> > > Click here to see ratings, reviews, specifications and prices on Amazon < < <