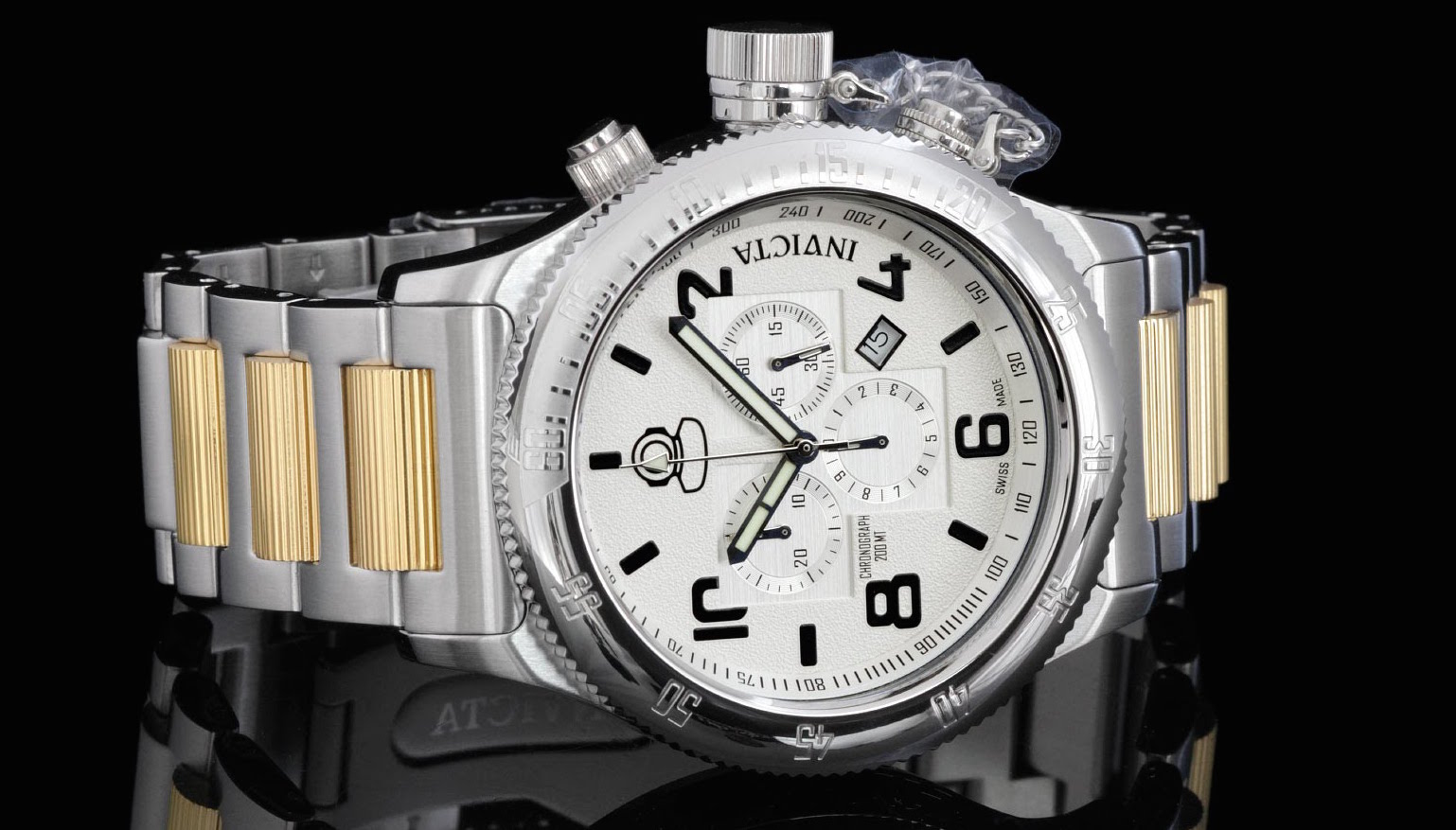 The Invicta "Russian Diver" 15472 is a watch designed to be seen and shown off. With a two-tone gold and silver stainless-steel band, which feels heavy and luxurious, this is an unashamedly distinctive watch that will stand out on any wrist. Not one for subtle tastes, but ideal for any man who likes to make a statement with his style, and stay within the realms of achievable aspiration.
> > > Click here to see ratings, reviews, specifications and prices on Amazon < < <
15472 Overview
As one would hope for in this price range, the watch is fitted with Swiss-made quartz components and a 5040.D caliber: not quite the same level as the high-accuracy caliber of the top-of-the-range models around, but still, a good quartz which is very reliable and offers a very long battery life. Perfect for the average user, where a long battery life is far more important than the risk of losing a few seconds here and there and comparable to the quartzes used in similarly-priced models. Moving on to the other features, the 15472 watch, like most of its competitors, comes with a triple chronograph function (1 second, 60 seconds, 24hrs) embedded in the main dial.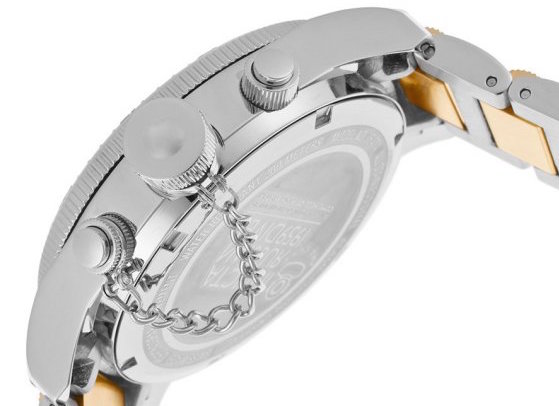 > > > Click here to see ratings, reviews, specifications and prices on Amazon < < <
The main technical selling point of the Russian Diver 15472 watch is not these details, however, but rather its eponymous "diver" functionality: the watch can be used up to 200 meters underwater. Whilst serious divers may wish to look elsewhere, other watches on the market range up to 500 meters and come in at a similar price, this watch is perfect for amateur sports enthusiasts who want a device that can take them from pool, sea, or lake to the office and then out to a bar for drinks later. It is this multi-functionality combined with a distinctive style that sets this Invicta watch apart from the competitors, and the choice of a metal not plastic band highlight that this watch should be understood as stylish with added functionality and not vice versa. This is not a bad thing though: most of us are not Russian divers, and it´s refreshing to see a watch fit for the boardroom or dinner party that can also safely be taken out on an adventure.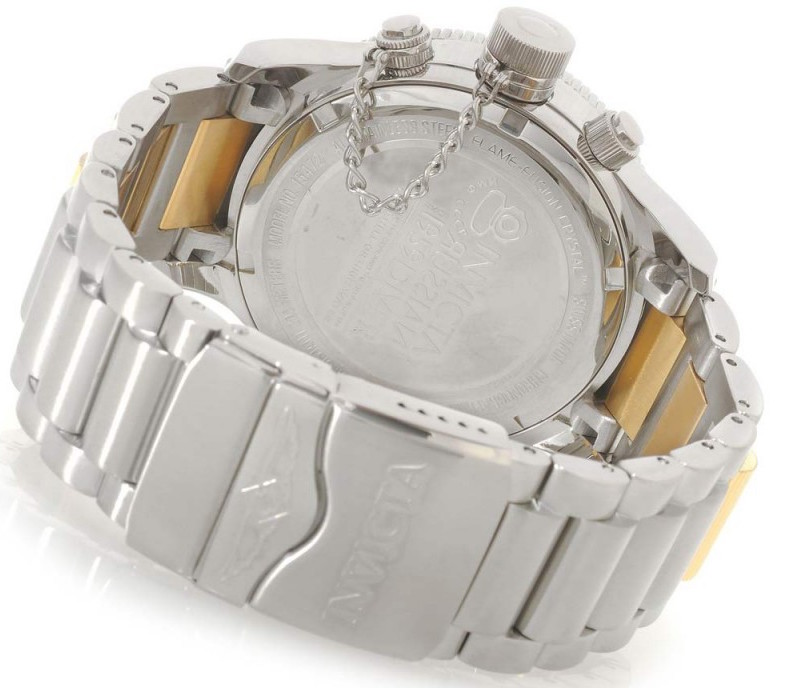 Wearability
Finally, we come to the true test: wearability. As before, this watch is designed to be seen, and when you put it on, the shiny band will get your attention. Not to be overshadowed, the case comes in at 52mm, distinctly on the large side, and will dominate small wrists (and even large ones too.) The benefit of this, apart from showing off your style, is that the figures on the dial are large too (and glow in the dark) making this watch good for anyone slightly hard of sight or who just likes a clear display. The coloring of the display is designed to be clear as well, black lettering on a silver background.
Altogether, the Invicta Men's Russian Diver 15472 Watch is eminently usable by everyone and works in any situation a regular man could find himself in. The real selling point, though, is the looks. You either love it or you don´t.
> > > Click here to see ratings, reviews, specifications and prices on Amazon < < <