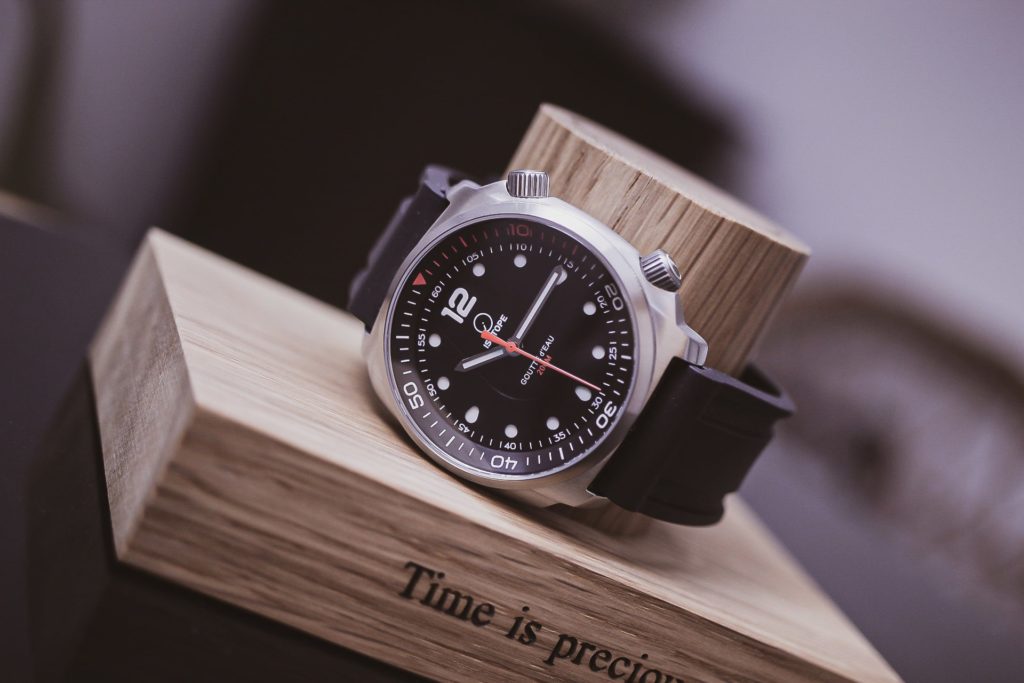 Isotope watches is a very young independent brand based in England that was founded in 2016 by José and Joana Miranda. The brand name derives from science: isotopes are different forms of a single element. Translate that into horological terms and Isotope is 'Always determined to explore new paths and become first among equals'.
So I'm introducing a true dive watch and my first experience with a deep diver that goes to depths of 200metres; the Goutte d'Eau Orange. A watch designed to live and thrive above water and deep under it too. A watch that took inspiration from the flowing teardrop lines of the 1937 Talbot-Lago T150-C SS Coupé.
The case, refreshingly for a dive watch and for my 7inch wrists measures 40mm in diameter and only 44mm lug to lug thanks to the unique case shape. It measures a manageable but necessary 13.3mm thick and feels great on the wrist. I've looked at dive watches before but I have always been put off by the thickness and or the case size, but the Goutte d'Eau Orange takes both elements and makes this watch work for smaller wrists.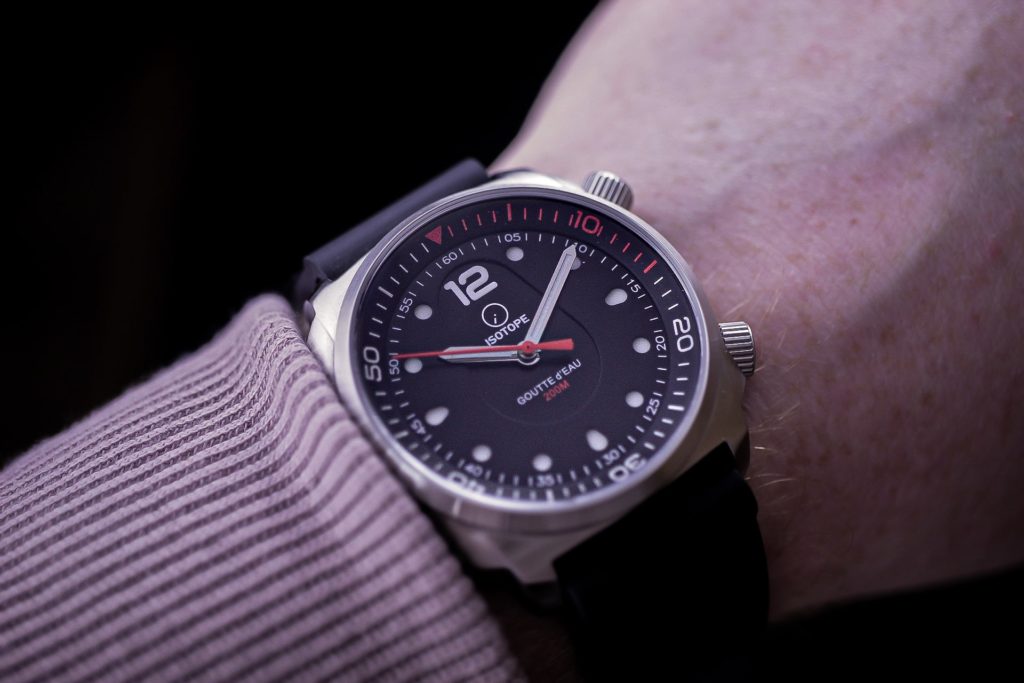 The 316L stainless steel case is brushed and finished excellently for this price point. It's smooth and rounded but then it ridges into the small lugs and creates a rather unique almost square case shape. The finishing is something I've been most impressed with on this watch. The finishing is something you would expect from a watch double or triple the price of this watch.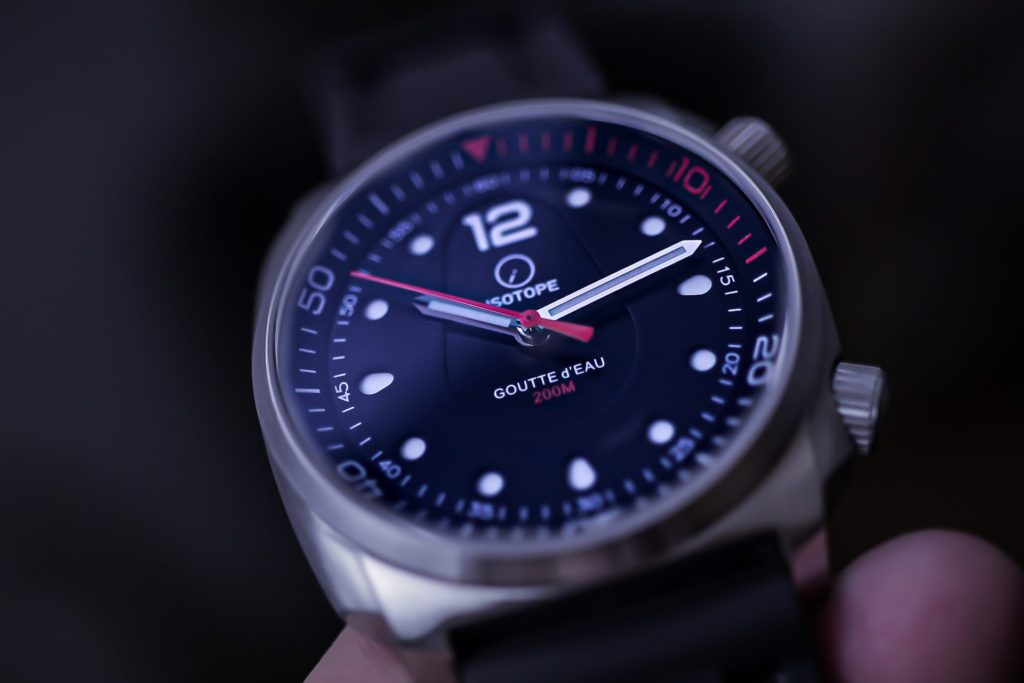 The beautiful deep black sandwich dial features Isotope's signature teardrop, and if you look at a picture of the car I mentioned before you can really see how heavily it influenced the brand. It's something that I think goes hand in hand with many watch enthusiasts, a love for classical or modern cars.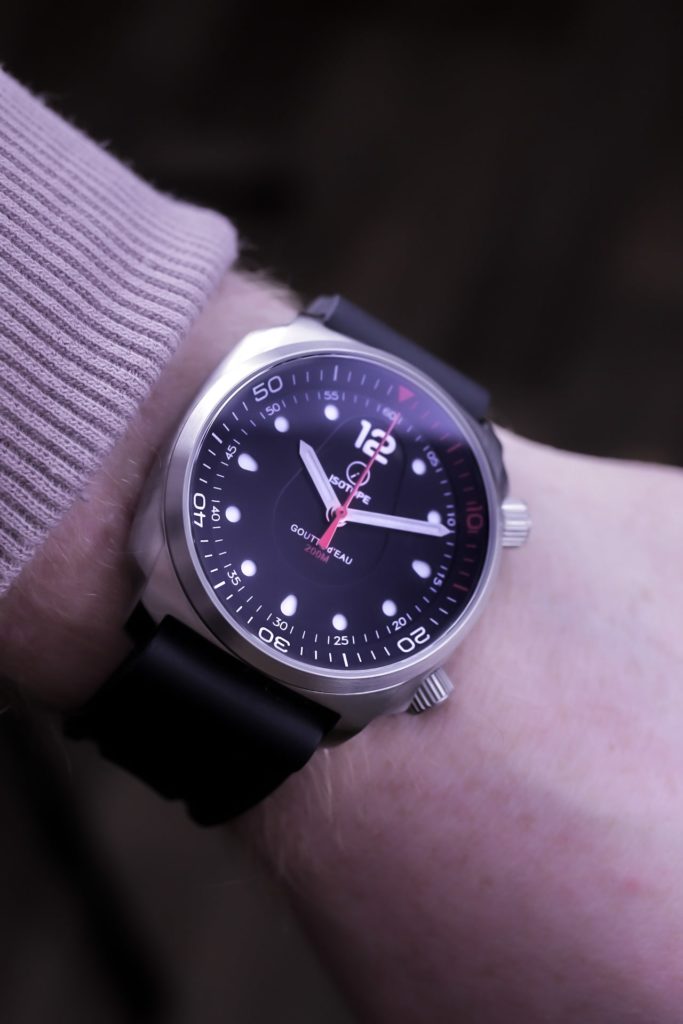 I love the addition of a sandwich dial on this watch, with the teardrop on the dial the two work together to create incredible depth on the dial, a feature that certainly was not accidental.The seconds hand are a vibrant orange colour as well as the first 15 markers on the inner bezel and it provides a great contrast on the dial whilst giving a beautiful pop of colour that I love to see in watches. The AR coated sapphire crystal is slightly domed and when looked at in certain angles it shows a bit of beautiful distortion that gives me all sorts of vintage vibes.
The dial is covered with Superluminova BGW9, the alpha style hands, each marker around the dial and the inner rotating bezel. The lume burned a beautiful blue colour and the inner rotating bezel surprised me by having a beautiful yellow hit of lume for the first 15 markers around it. The lume, unsurprisingly was fantastic and stayed bright for a long time. Most people, me included will never use this watch for the real reason it was designed for but I can picture this watch deep underwater still shining bright long into a dive.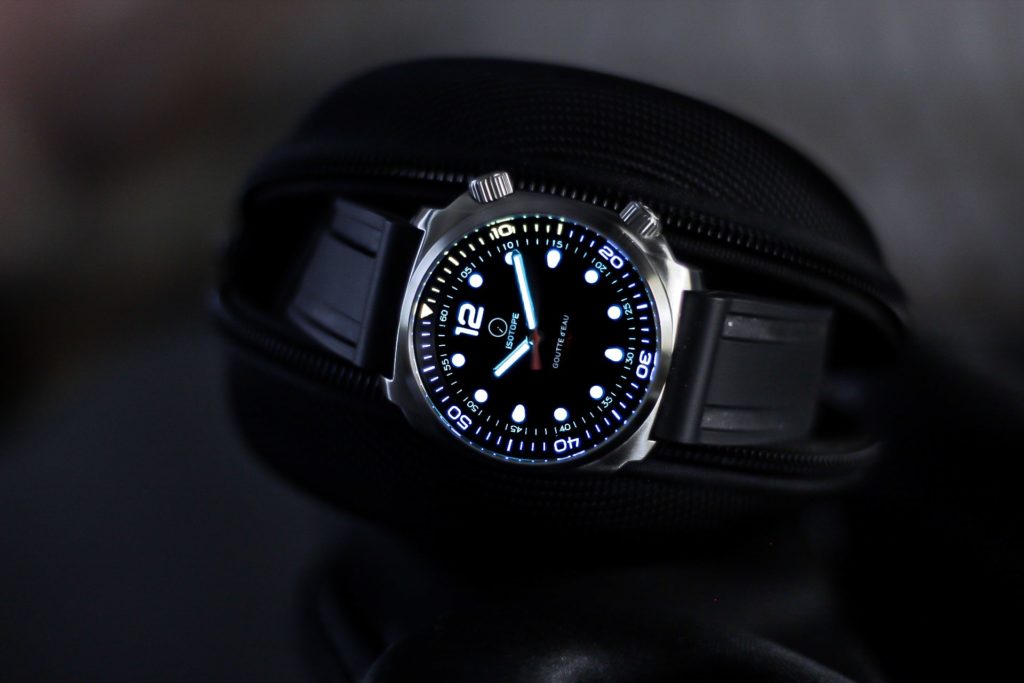 These dives would be timed by the inner rotating bezel that rotates using the crown at the 2 o'clock position, this crown features 4 gaskets and the bezel rotates smoothly without issue and aligns perfectly, it also features the signature teardrop is orange to fit in with the theme. The inner rotating bezel is done excellently and doesn't feel flimsy at all, there is nothing worse than rotating a bezel and the movement of it feeling clunky and lacking quality. The second crown at the 4 o'clock position is signed and is of course a screw down crown for added water resistance.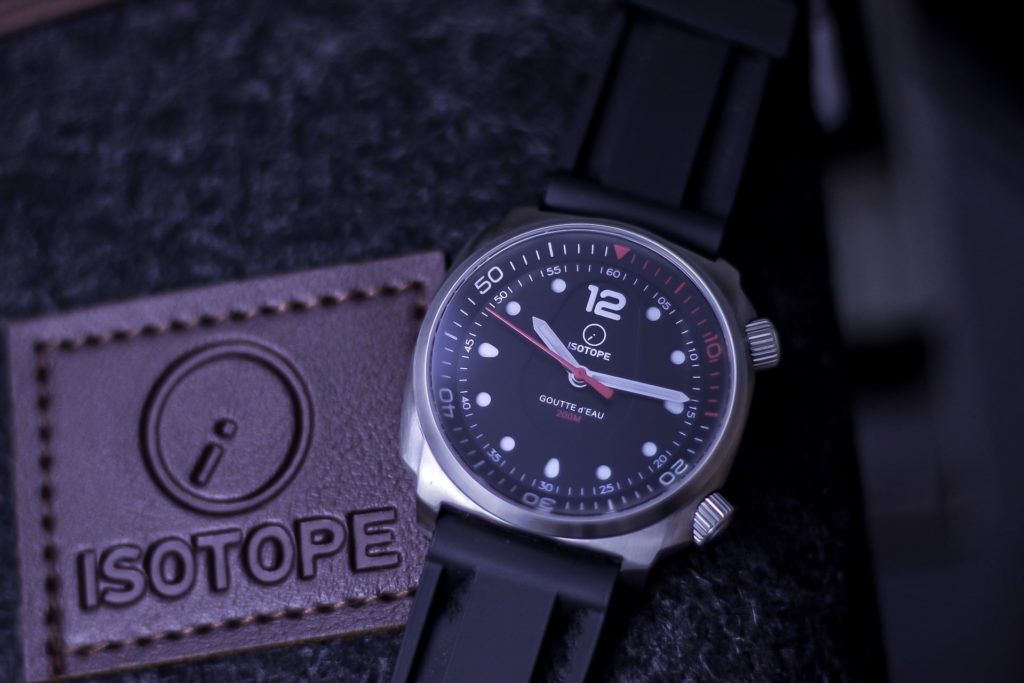 Isotope have aligned the 'I' on the dial with the 7th hour marker as it is considered to be the world's favourite number and it is universally considered a symbol of good fortune and unification. This certainly rings true with me as from a very young age I've always seen the number 7 as my 'lucky' or favourite number. I think that that is a very nice touch and something most people wouldn't even realise until you look further into the watch and the brand.
The watch is powered by the Seiko NH35, an incredibly affordable and reliable movement used by a lot of micro brands and whilst it's not incredibly pretty to look at it's still visible through the display case back. The movement has a power reserve of 41 hours, hacks for precise timekeeping and beats at a slightly slower 21,600 beats per hour. The promised timekeeping abilities of the Seiko NH35 is -20 and +40 seconds per day but the watch I had fell well within those parameters thankfully.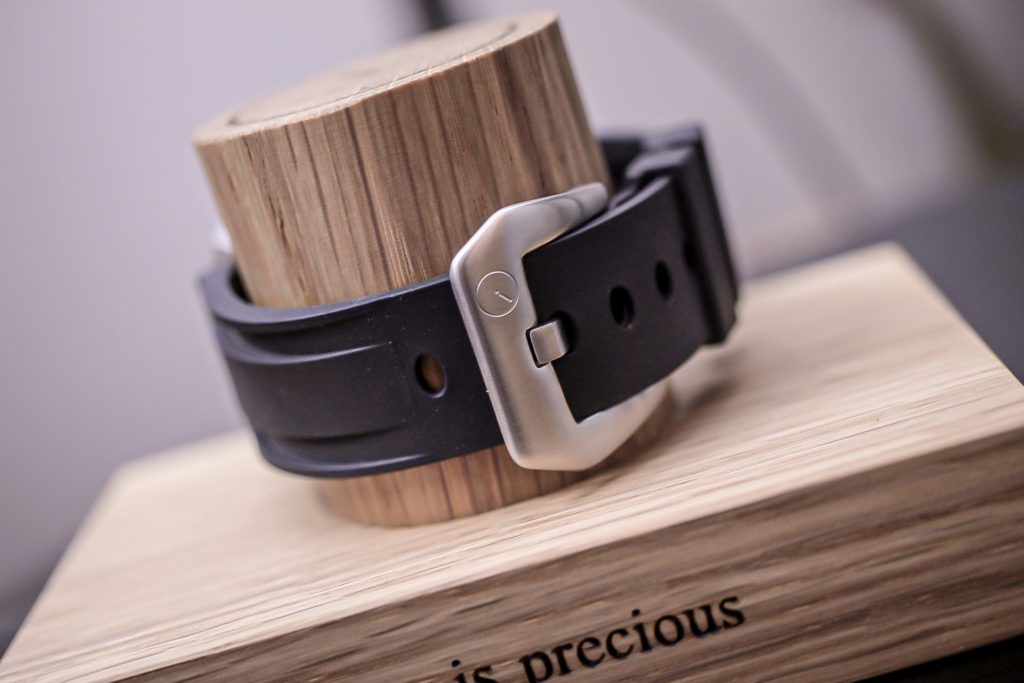 The watch comes on a 22mm black silicone dive strap with an oversized signed buckle. I'm not usually a fan of oversized buckles but this strap and buckle felt excellent together.
One last thing to note is the fantastic 4 slot travel pouch the watch arrives in. A felt covered and fantastically made pouch. The type of pouch that goes for $50 but is included with your watch. An excellent touch and as a whole Isotope delivers magnificently.
You can visit Isotopes' official website here.