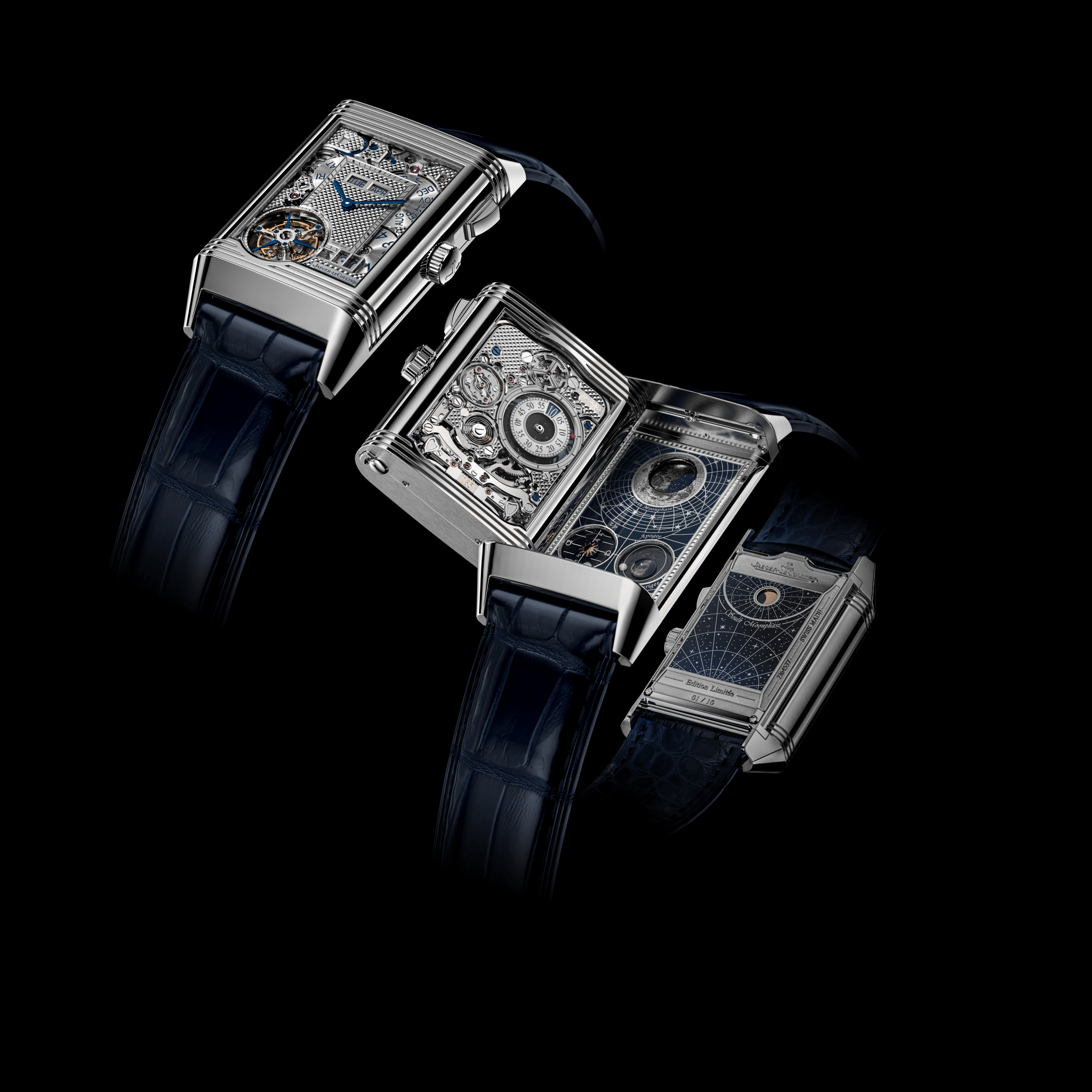 The Jaeger-LeCoultre Reverso Hybris Mechanica Calibre 185 is the world's first watch with four sides. It's not every day that you come across a watch that breaks boundaries and reaches new levels in watchmaking like this one manages to do. Believe it or not, there were twelve new patents involved in the creation of this watch alone.
With eleven high-end complications, this watch does it all while still remaining compact. It measures 51.2mm by 31mm with a 15.15mm overall thickness, which makes it a little bit larger than other Reversos, but still not big enough to weigh down the wearer's wrist or get in their way.
Art Deco Design
As is the case with many Jaeger-LeCoultre timepieces, the design of this watch is reminiscent of the Art Deco style of architecture that first appeared in France just before World War 1, and went on to become synonymous with the Roaring Twenties. The engraving and details will have you dreaming of flappers and Gatsby-esque parties beneath the moon and stars.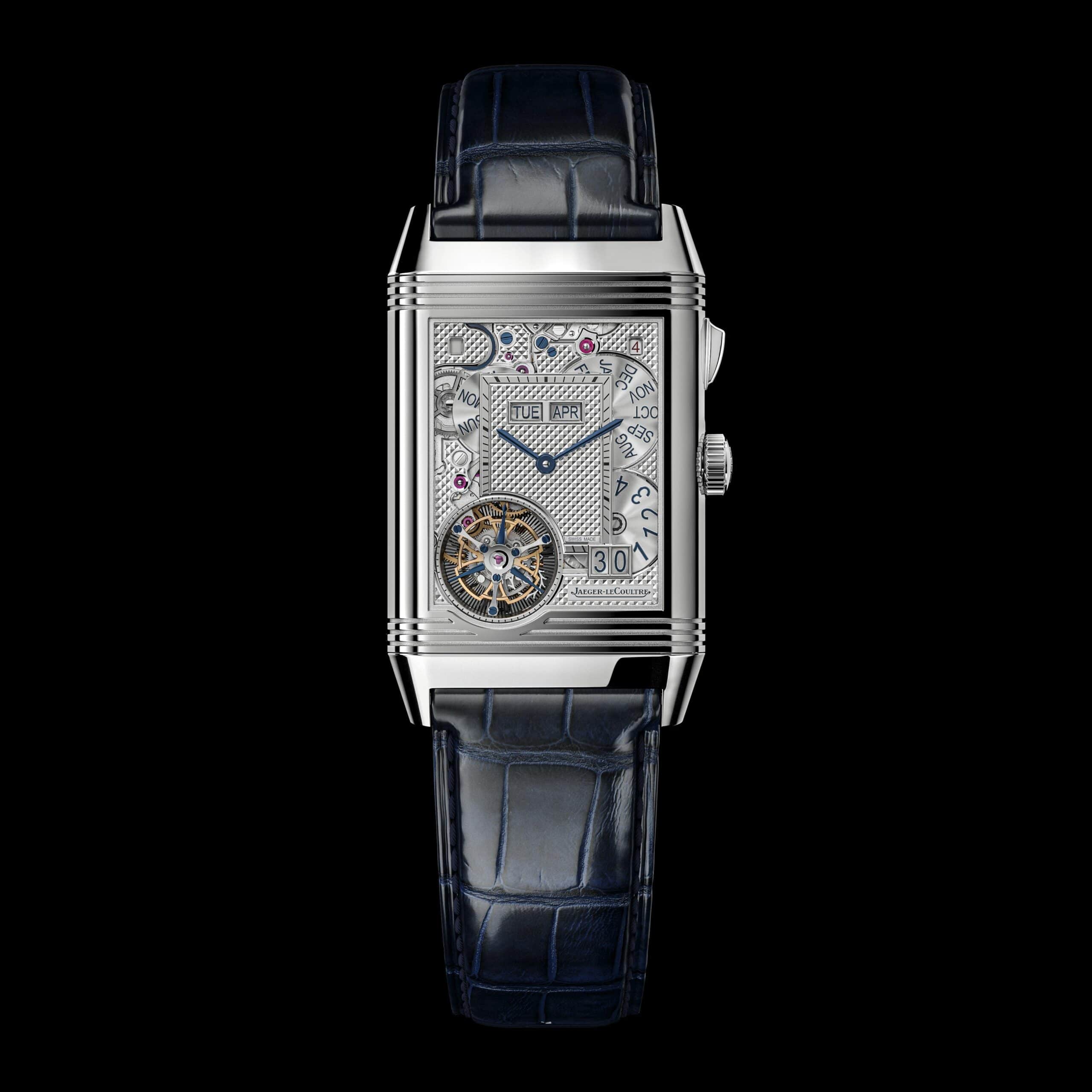 The gorgeous case is perched on a stunning strap of midnight blue alligator leather. When these components are combined together, the look manages to be flashy and classy all at once.
Mind Boggling Engineering
The engineering expertise that has gone into the creation of this watch is seriously mind boggling. It puts to use numerous complex components as well as a grand total of 97 jewels.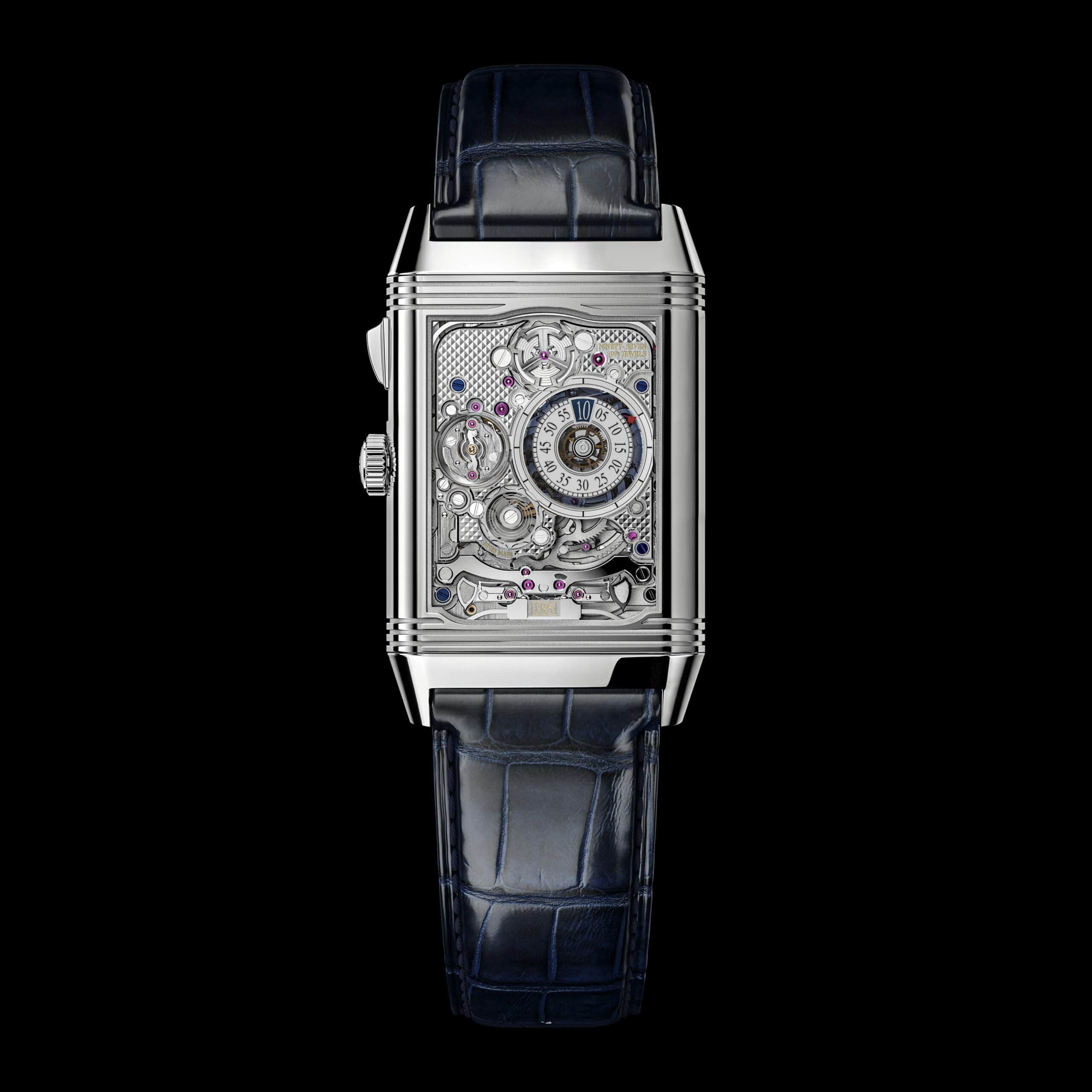 Across its multiple faces, this watch displays the phases of the moon, dials for tracking solar and lunar eclipses, the anomalistic cycle (the distance between the earth and the moon), and the draconic cycle, as well as hours, quarter hours, and minutes.
It is the first watch ever to track the draconic and anomalistic lunar cycles, thanks to its groundbreaking new patents.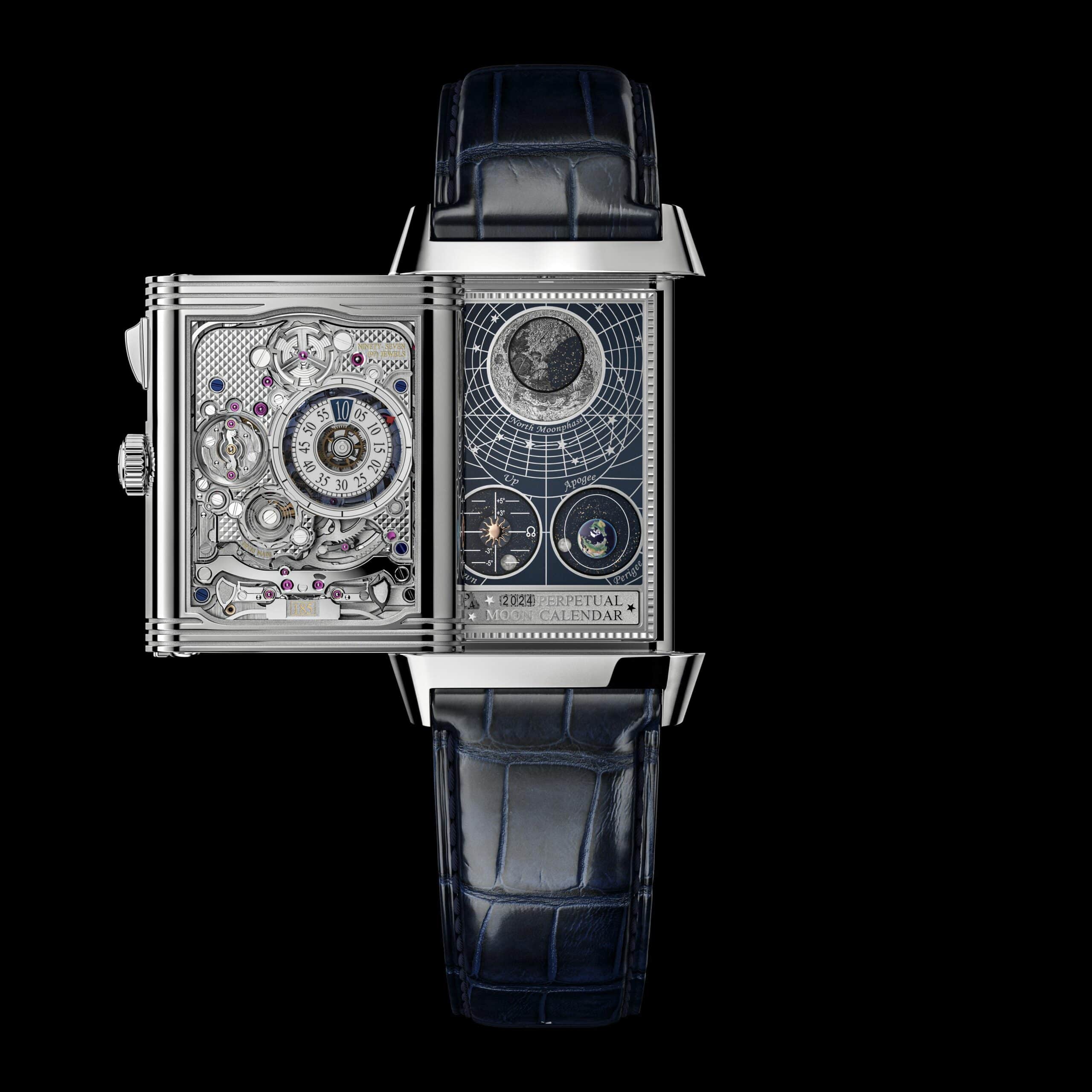 The watch also has a chiming function. No watch before this one has managed to distinguish between the chimes for hours, quarter hours, and minutes, but this one makes it happen like magic (or like clockwork, perhaps!).
Astronomical Price Tag
Equally mind boggling is the price tag on this timepiece. It would seem that impressive engineering comes at an astronomical price.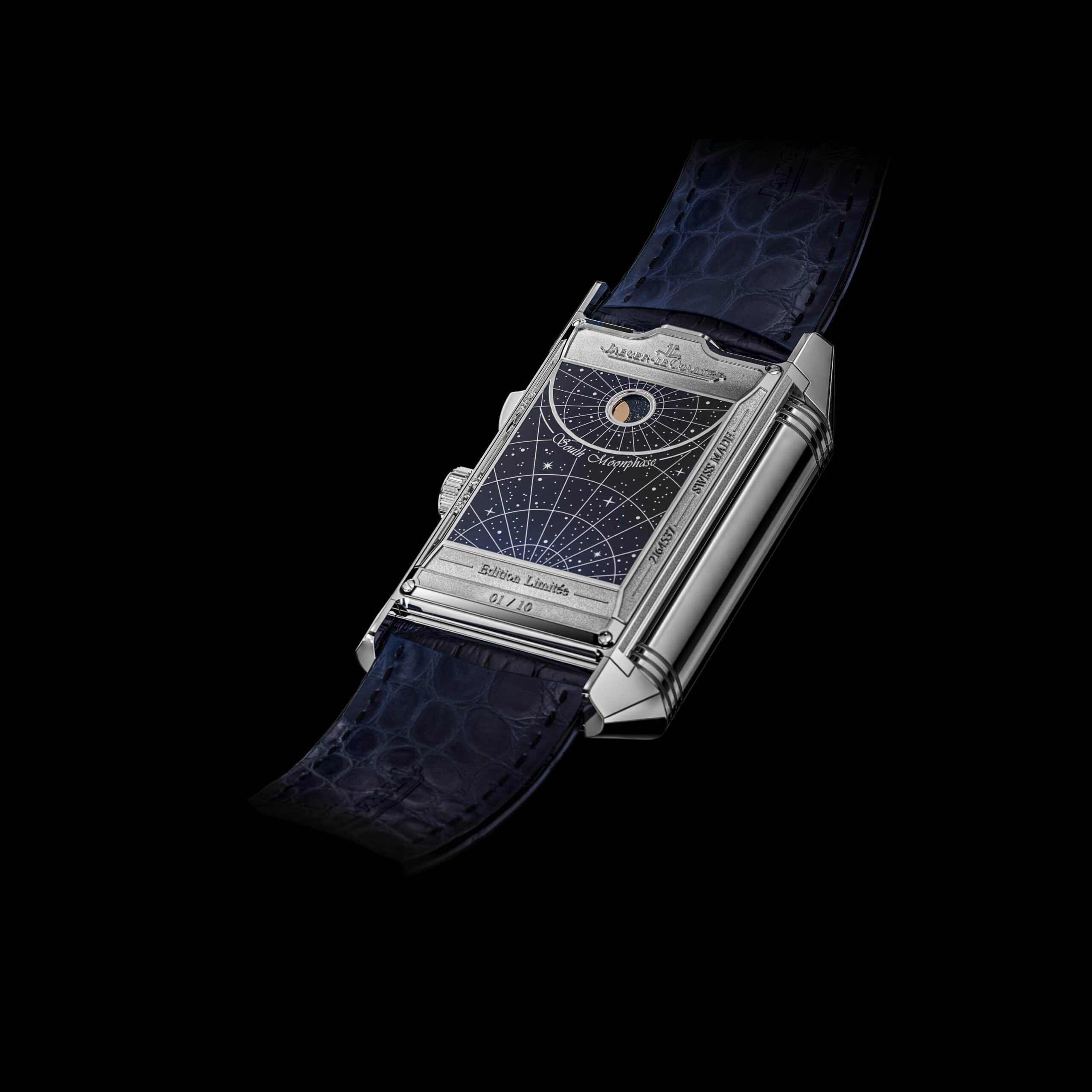 This watch is truly a limited edition – in fact, only ten of the Jaeger-LeCoultre Reverso Hybris Mechanica Calibre 185 are being produced. Each one is going for 1.35 million euros, which is about 1.6 million USD.
For more information visit the Jaeger-LeCoultre official website here.