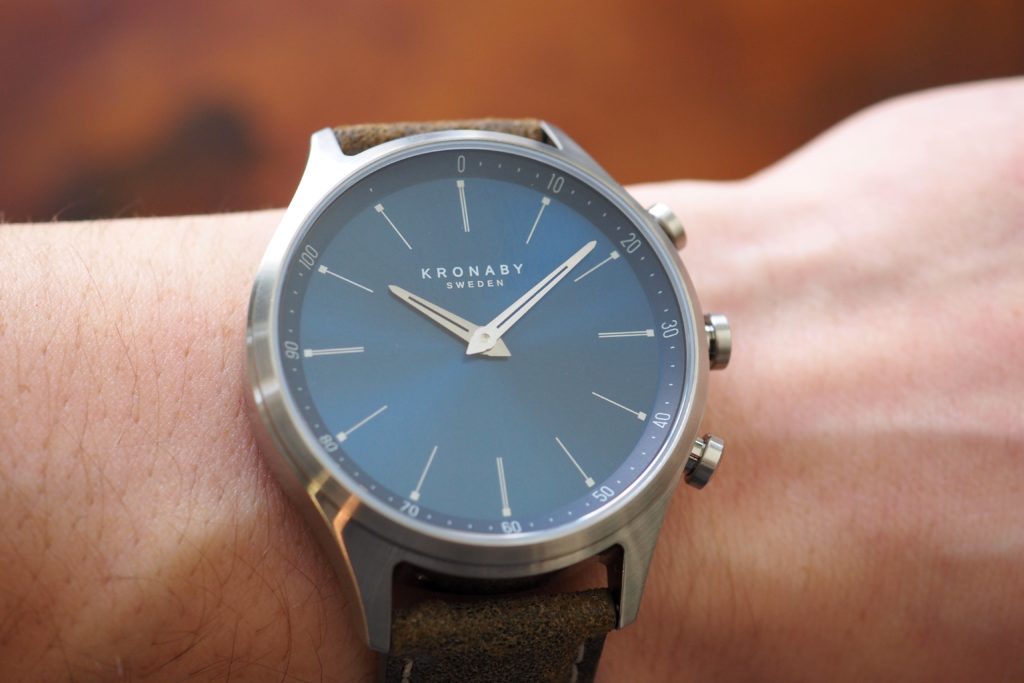 Hybrid smartwatches are fast becoming an alternative to regular smartwatches, especially to people who would love to retain a classic non-flashy watch design while enjoying some other technological features. This need has resulted in so many watch brands coming up with their hybrid smartwatches designs. We reviewed both the Apex and Nord on the WRB not too long ago, and were quite impressed with both of them.
Anyone familiar with Kronaby Sweden should know about their great-looking hybrid watches and how they take the appearance of classic analog watches. Making their first appearance at Baselworld 2017 when hybrid watches were rare, they have made consistent improvements in the quality of watches they produce by seamlessly integrating technology into a traditionally designed watch.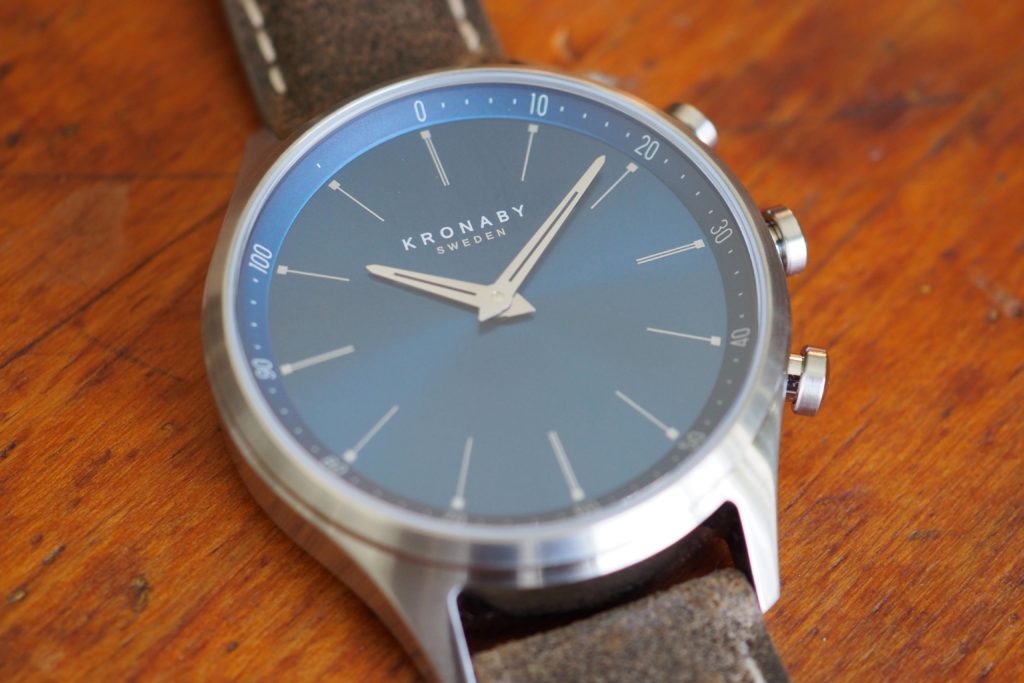 The watch in review, Kronaby Sekel is has the most style options among the four watch models currently being produced by them. It's got an attractive face no doubt, but also some extra features making it compete actively with the big names in the watchmaking industry.
> > > Click here to see ratings, reviews, specifications and prices on Amazon < < <
Stylish Watch Design
Most of the Kronaby Sweden starting team members already worked at Sony Mobile, they probably know a few things about building smartwatches. This prior knowledge enabled them to maintain a good quality right from their very first line of watches.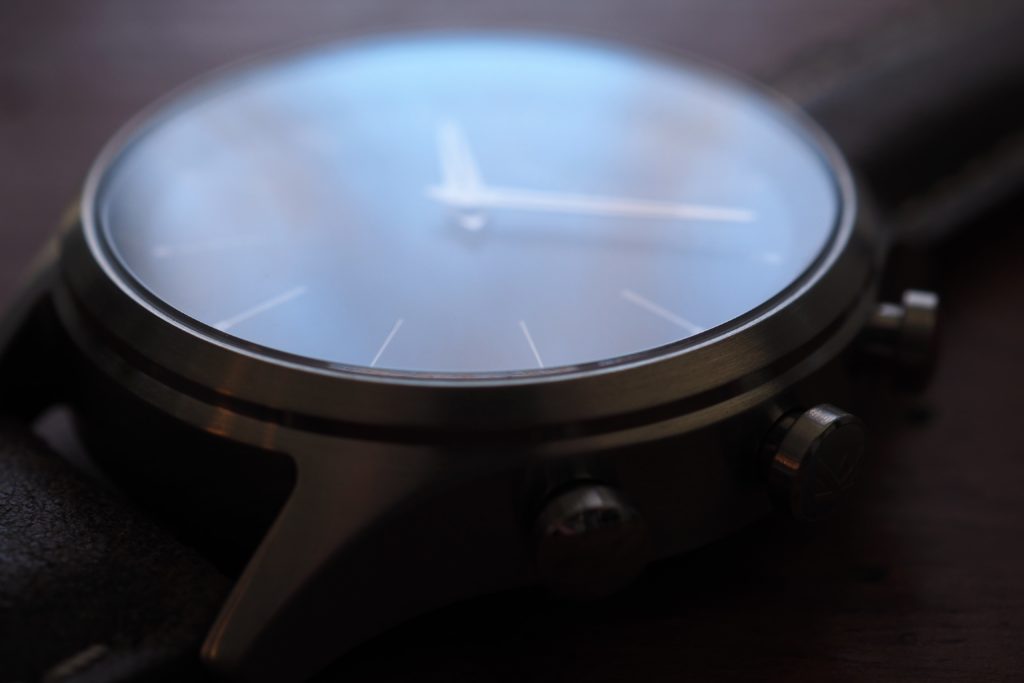 The Kronaby Sekel is no exception. It features a stylish design even for a hybrid smartwatch and looks nothing like a smartwatch. At first glance, you'll be shocked to know that components like accelerometer motion and vibration motion sensors are beneath the dial.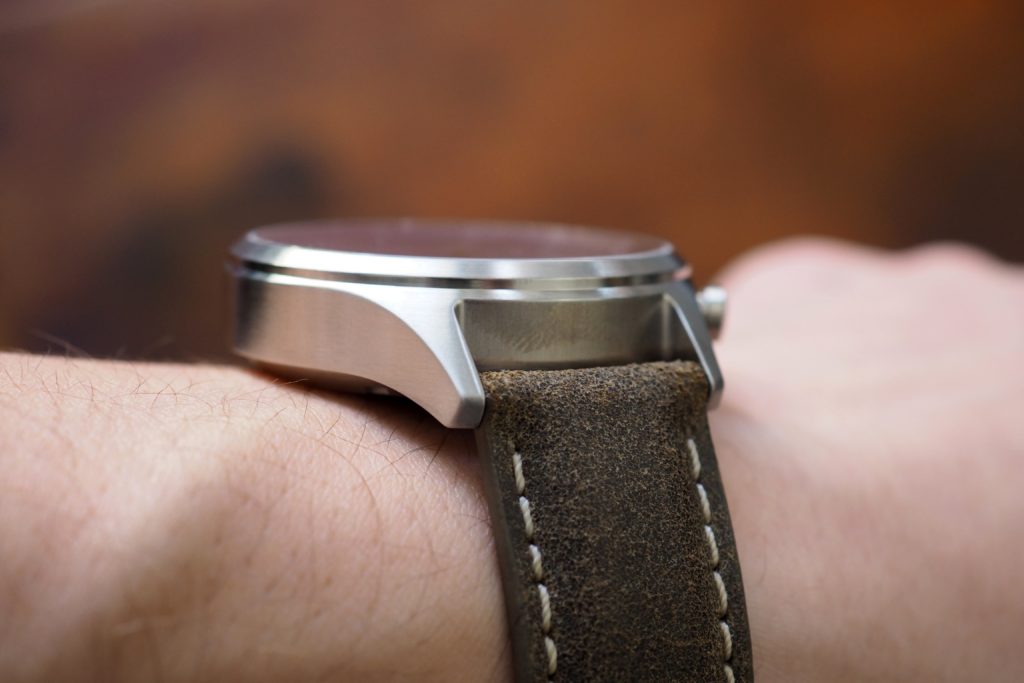 The 41mm case is made of 316L Stainless steel matched with a 20 mm truffle colored suede leather strap, a Stainless-steel buckle, and quick release spring bars to make switching of straps quicker and easier. It's a bit thick (probably to fit all the smartwatch functions), but it's not too heavy. Also, the dial looks classic with the indexed hour markers printed against a Sunray brushed blue plated background.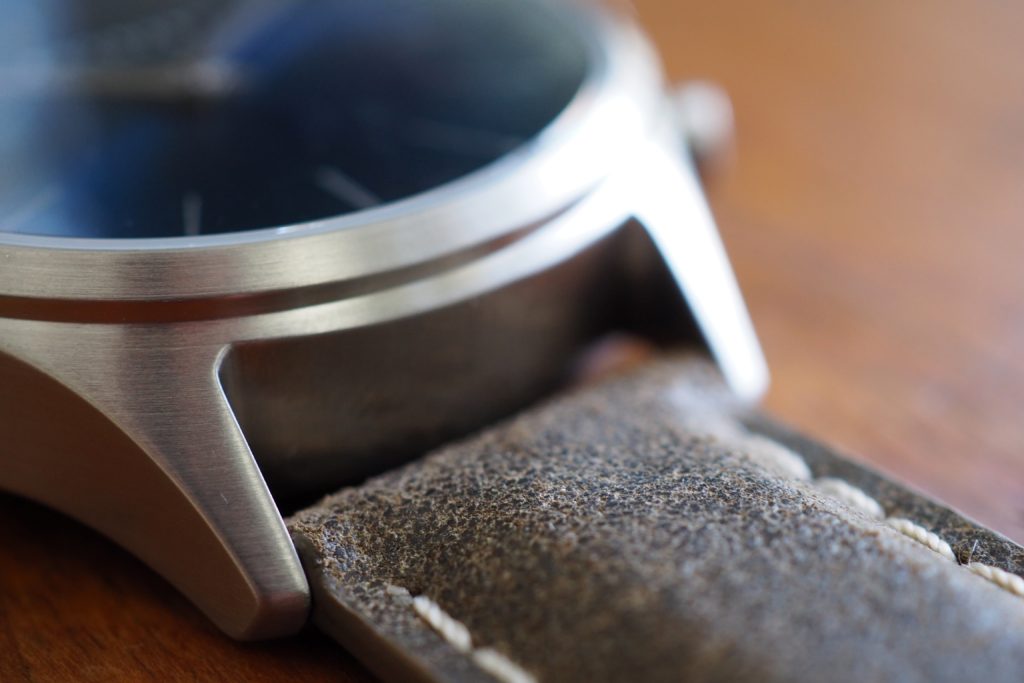 Its dimensions and appearance indicate that the watch is suitable for both business and casual wears. The watch has a sapphire crystal over it and is water resistant up to 100m.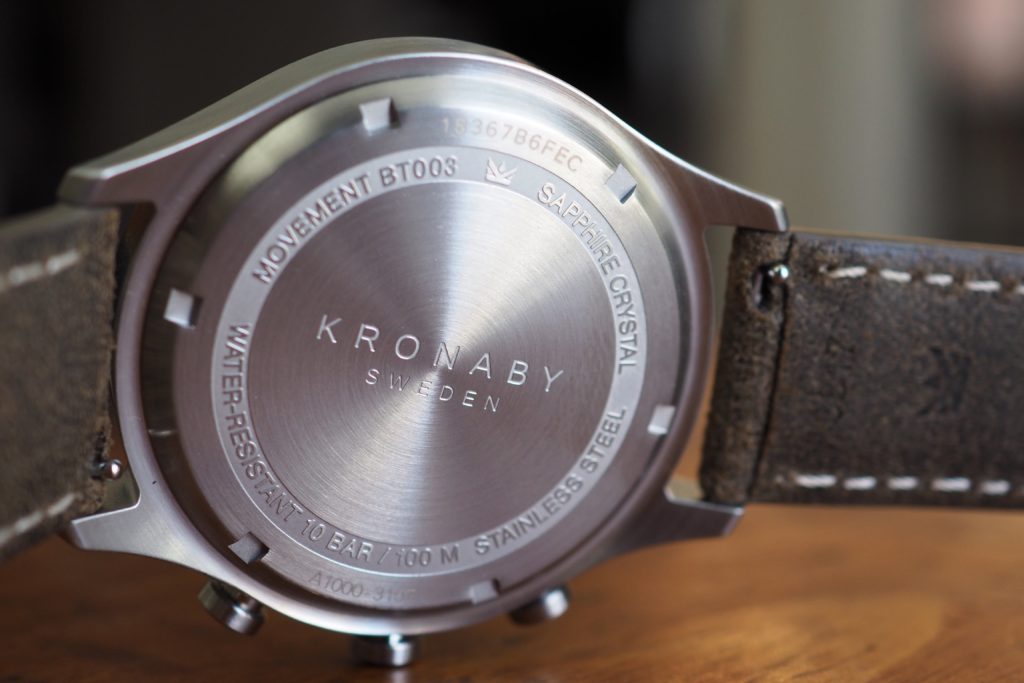 > > > Click here to see ratings, reviews, specifications and prices on Amazon < < <
The case features a mixture of brushed and slightly polished finishes to create an interesting visual experience. On the caseback is the centered Kronaby logo surrounded by other details of the watch.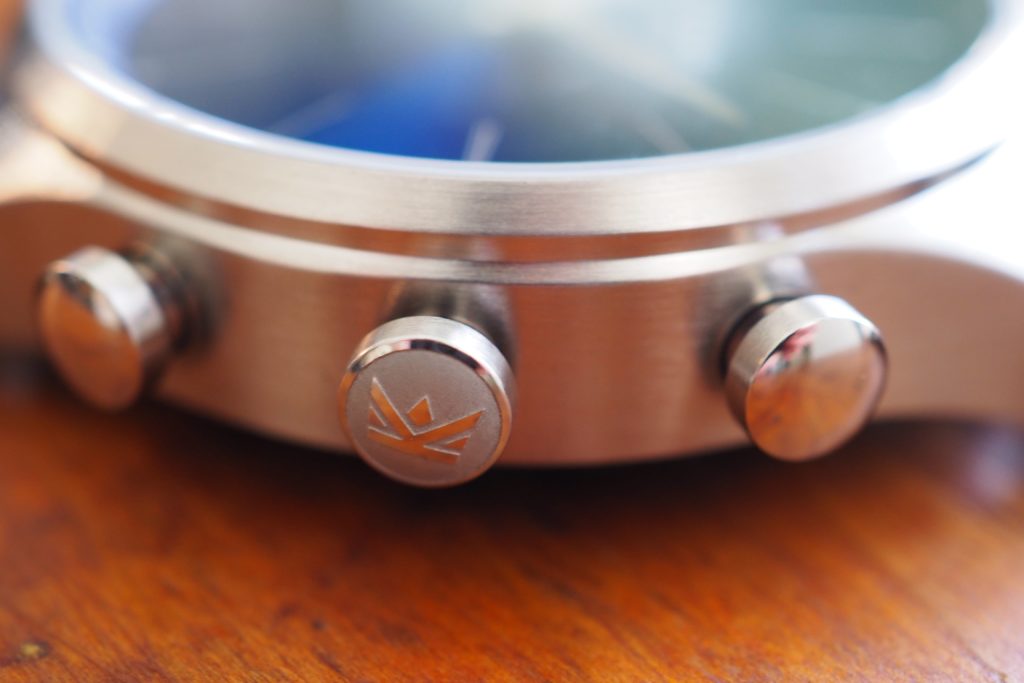 The three buttons on the edge of the case perform lots of functions which we'll dive into later on. They all look the same except the one with the embossed Kronaby logo distinguishing the crown from the other two pushers. The pushers have a solid feel and will probably survive lots of presses.
Kronaby Connected Movement
Inside the watch is the Kronaby connected movement BT003. It features a vibration motor, Bluetooth 5.0 Low Energy (BLE), and an accelerometer.
Kronaby states that it has up to two years of battery life which is quite fascinating considering the fact that the watch uses Bluetooth and is powered by an ordinary CR3032 button battery. They really did their homework in that aspect, because people don't like a watch that requires charging frequently.
Smartwatch Features
Let's get right into to what the Kronaby Sekel can do. Similar to most Hybrid watches, the Kronaby Sekel uses vibration alerts to inform the wearer of his phone activities. The buttons on the case can then be used to access different quick features including camera shutter remote, a music player control, find my phone, remember this spot feature and Walk Me Home feature.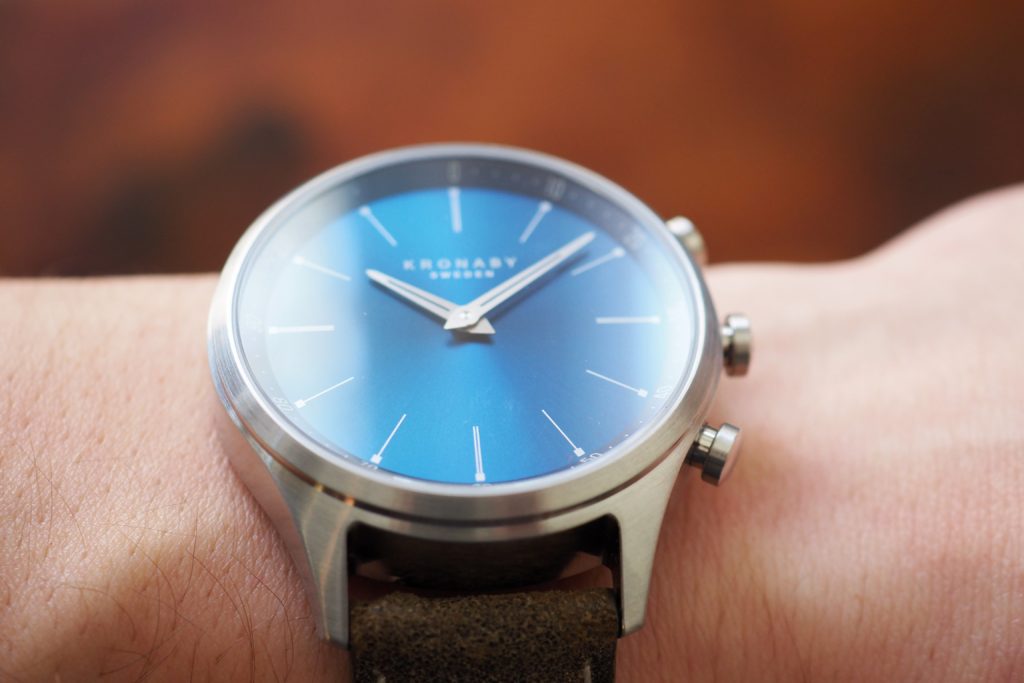 One of my favorites is the Walk Me Home feature, this feature is handy when you're on a trip, or you find yourself in an unfamiliar place. You can send a signal to your family at home with the push of a button, they are immediately notified of your current location and can assist you in getting home safely. This feature and most other features that require access to your location, significantly affect the battery life of the watch.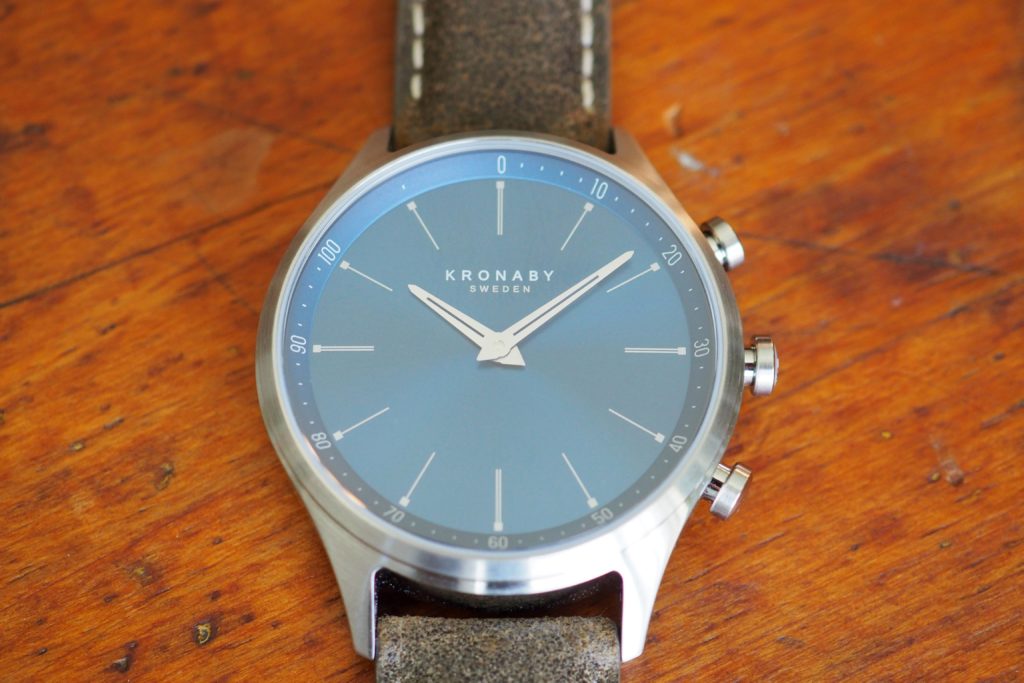 The Kronaby Sekel also supports the If This Then That (IFTTT) feature which allows you to Control your surroundings and favorite apps with Kronaby and IFTTT. For example, you can open the garage door or turn off the air conditioner with your watch. This feature requires a lot of time to set up, and most people are usually not aware of it.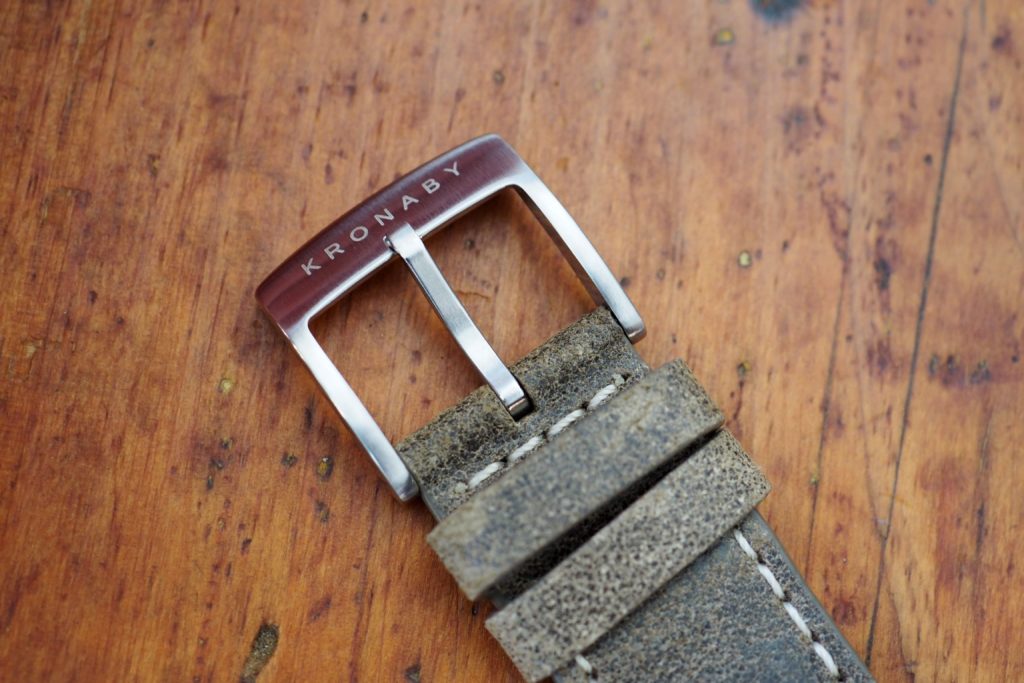 Kronaby recognizes that there's a difference between staying connected and being distracted. This instituted the filtered notifications feature with which you can assign various vibration levels to your phone contacts. However, this feature can only work with four phone contacts and the strongest vibration alert can still be missed.
In addition to the navigation and notification control features, the watch has some basic activity tracking features. The most significant of these features is step tracking, it allows you to keep track of your daily steps. Other fitness tracking features such as heartbeat rate monitor, sleep monitors, and automatic exercise tracking would have been a great addition.
Final Thoughts
In general, the Kronaby Sekel signifies a classic watch design with remarkable battery life and handy notification alerts. The watch is quite expensive, but when compared to prices of high-end watches from famous brands, you'll notice that it's worth it.
If you are looking for a hybrid smartwatch with simple design and unfussy notification experience, and not a watch with a high-class fitness tracker, the Kronaby Sekel is for you.