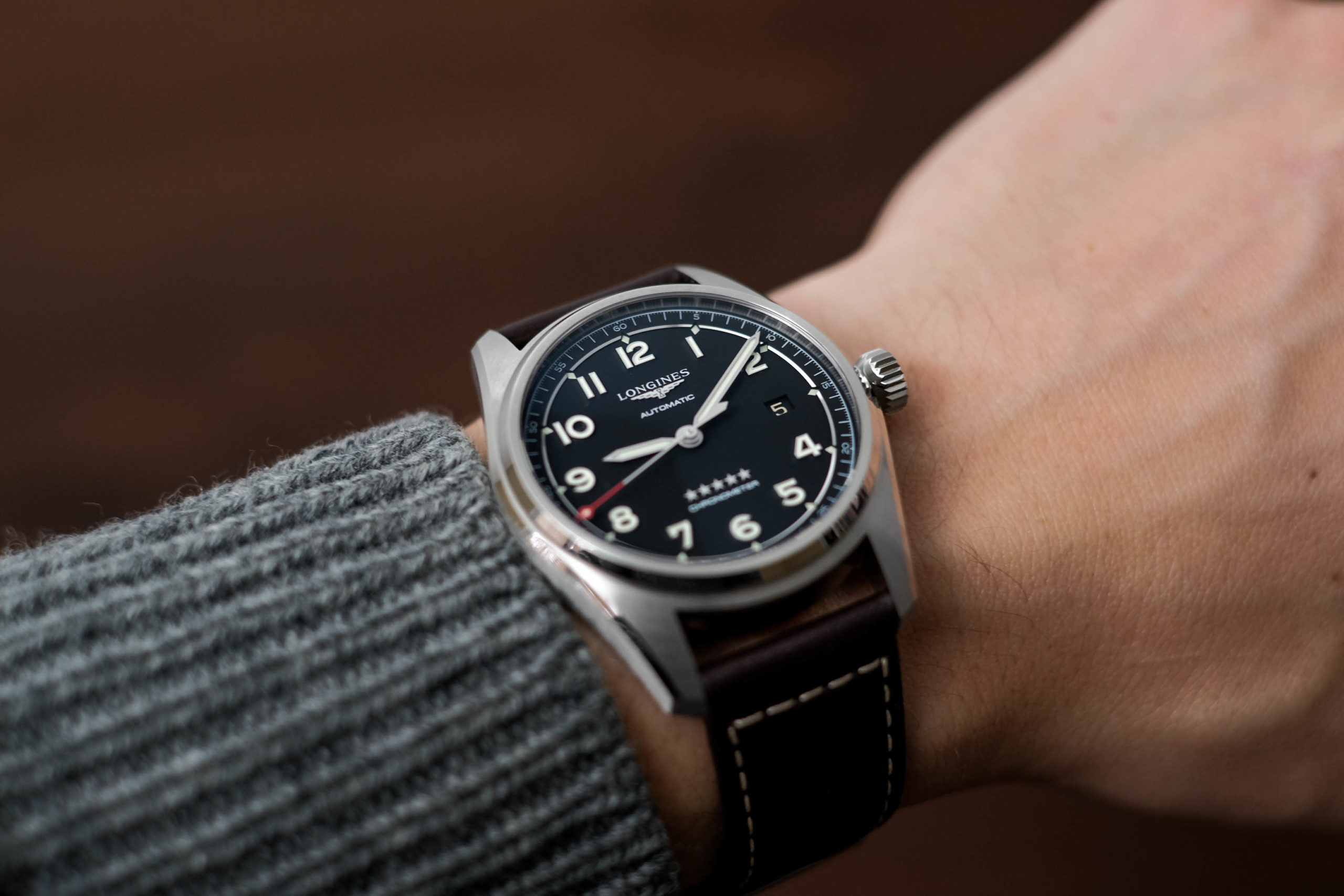 I love a brand new watch, whether it's a microbrand, tool watch, or haute horology. I love to get my hands on them, learn about them, talk about them, and wear them. But sometimes, the most exciting watch isn't actually new. Sometimes, it's a reissue of an already beloved vintage watch. Such is often the case with Longines. If you look at their catalogue, half or more of their offerings are reissues, but that's common with any long standing watchmaker. When you have a back catalogue of classics, it only makes sense to keep on doing what works.
Now, I've had the opportunity to examine the Longines Spirit Prestige Edition. This is a variation on the original Longines Spirit, which has also received a recent reissue. In most respects, they're the same, but there are three main differences. First, the original Spirit has a wider case. Second, it only comes with the three-link metal band, not the three options that the Spirit Prestige comes with. Finally, the original Spirit has a blue dial, while the Prestige Edition's dial is matte black. There's also a chronograph version available, in the larger profile of the original. Beyond those differences, the technical aspects, such as the movement and water-resistance, are the same across all three variants.
A Mid-Sized Case and a Reliable Movement
Other than the dial, the main difference between the original Spirit and the Prestige Edition is the case size. Rather than the original's 42mm diameter, the Prestige Edition measures only 40mm in diameter. Admittedly, this is a small difference. But it's still a difference, and it's definitely noticeable. It puts the Prestige Edition firmly in the "mid-sized" category which, if you know me, is where I like my watches.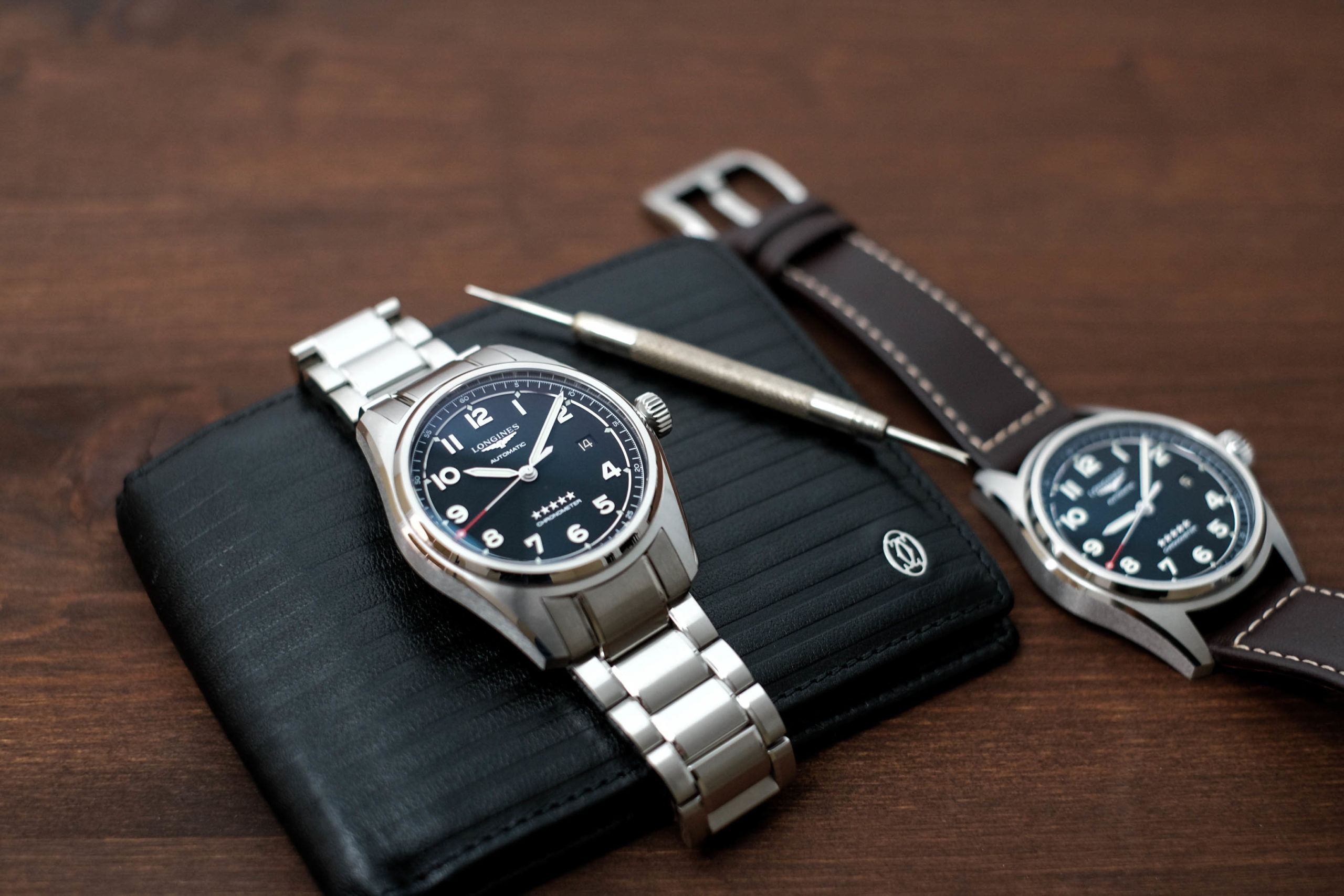 The case has a round profile, with a narrow, but raised bezel with a flat peak. This narrow design makes the dial look larger than it is, and maximizes the available surface area. The bezel meets the case at a right angle, and there's a noticeable, deliberate gap between the two. This is the only embellishment on what is otherwise an understated case. For instance, there's no flare or guard around the crown. It just sticks out, although a screw-down design ensures that it won't get yanked out accidentally. Similarly, the lugs are smooth and arced, just a natural extension of the case.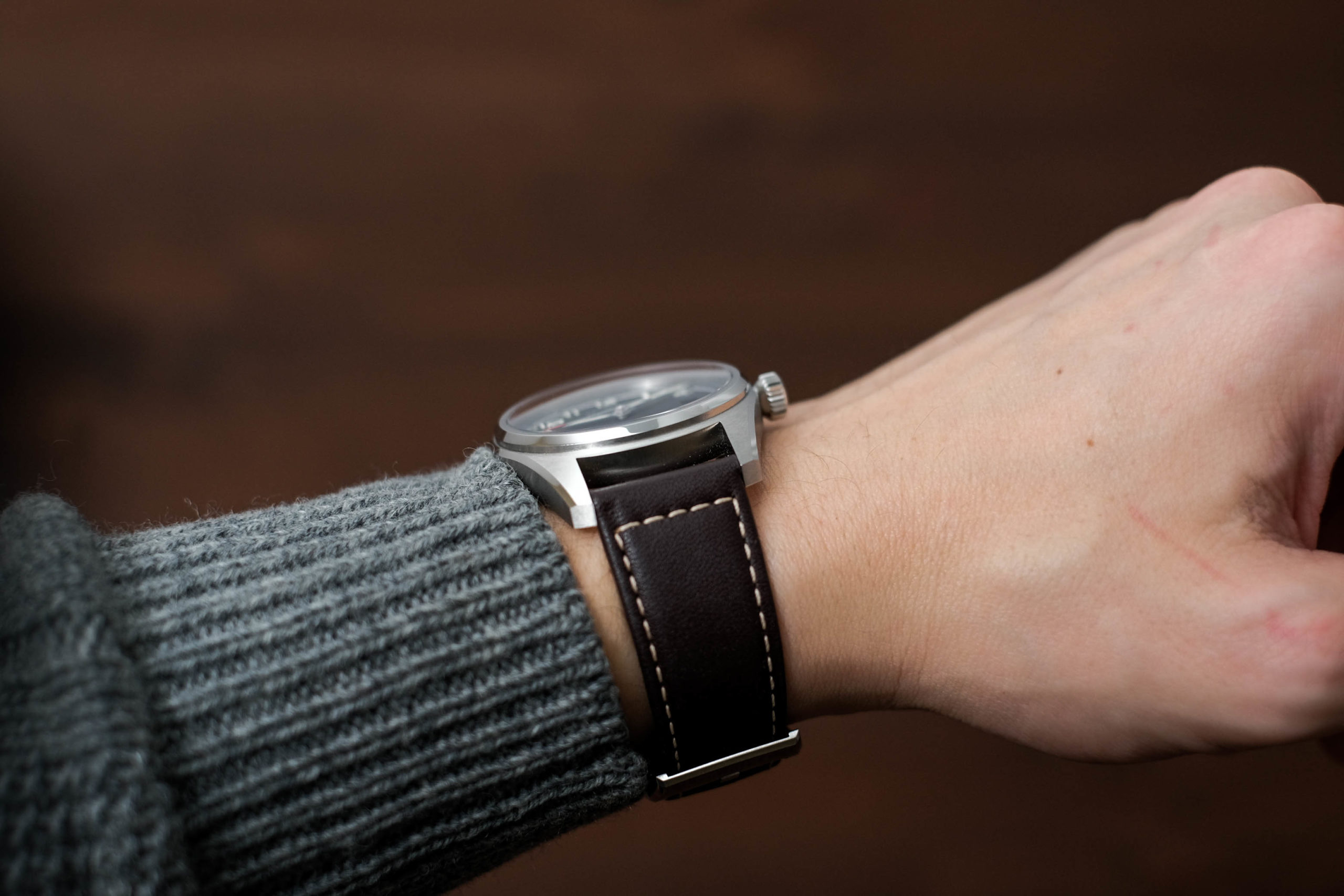 The simple design does have a downside. The case back is enclosed rather than a display case, which could have been a nice touch. On the other hand, a display case adds a lot to the expense, and if you don't care about having one, you can get a much nicer watch for a lower price.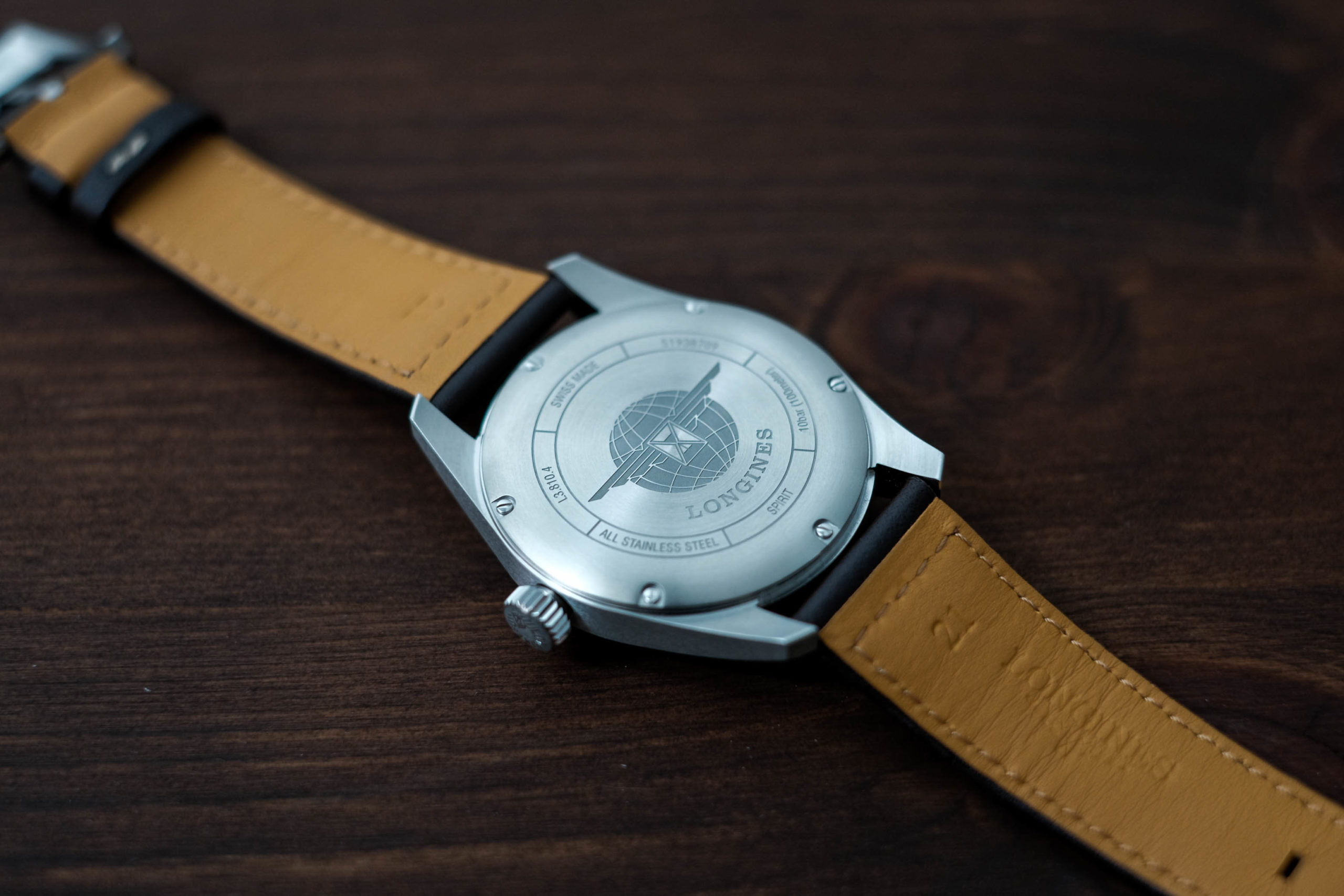 The movement is a Caliber L.884, which is an ETA movement produced specifically for Longines. This is common for Swatch brands, since they're all owned by the same holding company. It has an accuracy of -4 to +6 seconds per day, as well as a 64-hour power reserve. It's nice to see a true weekend power reserve, meaning you can take it off Friday night and put it on Monday morning. This far outperforms your typical 40-45-hour power reserve.
Unique Historic Dial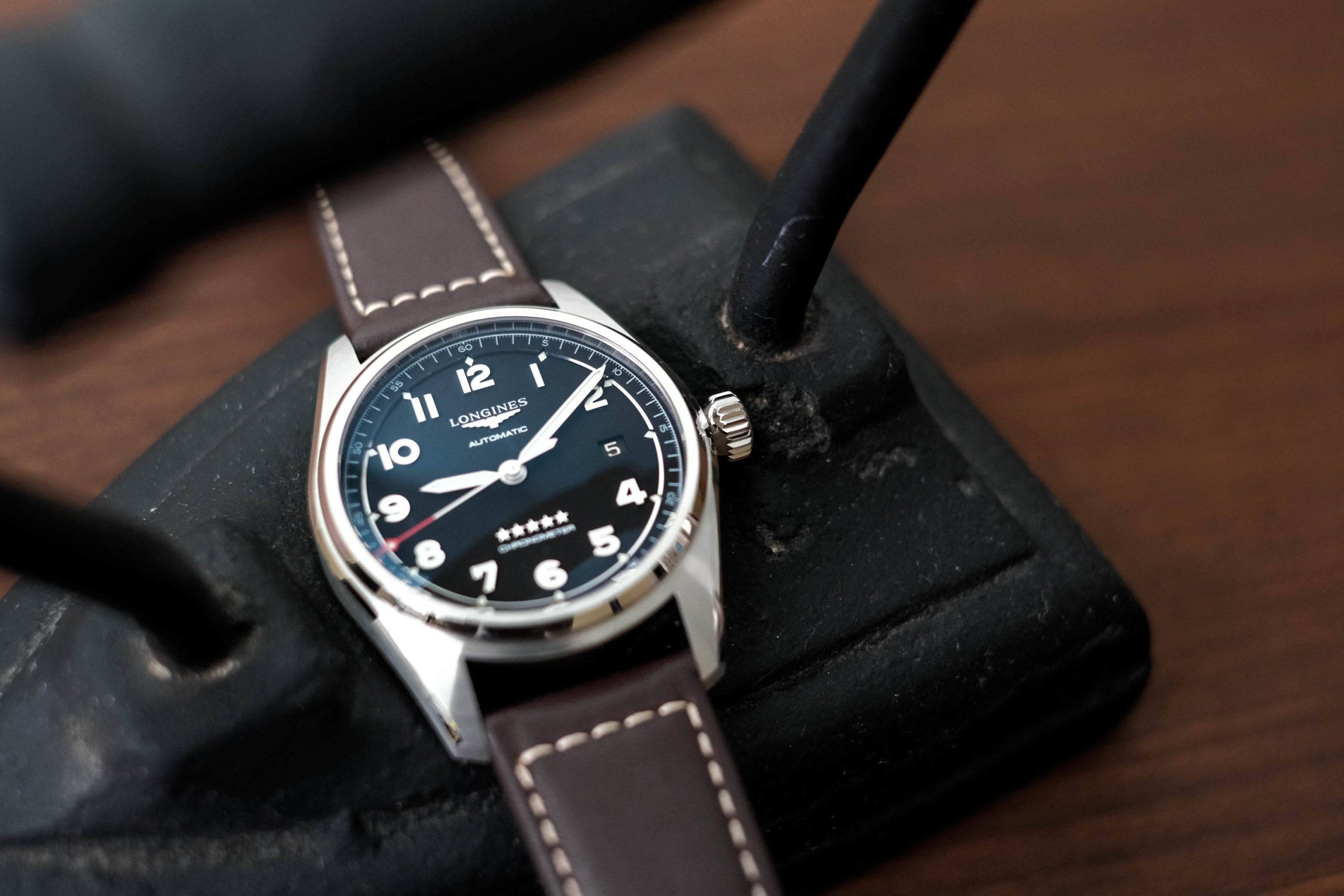 The matte black dial sports not one, but two indexes: an outer index with tiny minute hashes and small five-minute numerals, and an inner ring with lume Arabic numerals. The Arabic numerals are accented by lume diamonds, which are barely noticeable by day but add a gorgeous accent at night. This diamond theme extends to the hands, which have an identical angle both at the front and at the back. Even the second hand has a tiny lume diamond, housed towards the end of its otherwise slender red profile. The last functional feature of any note is the date window, which is housed at the three o'clock position.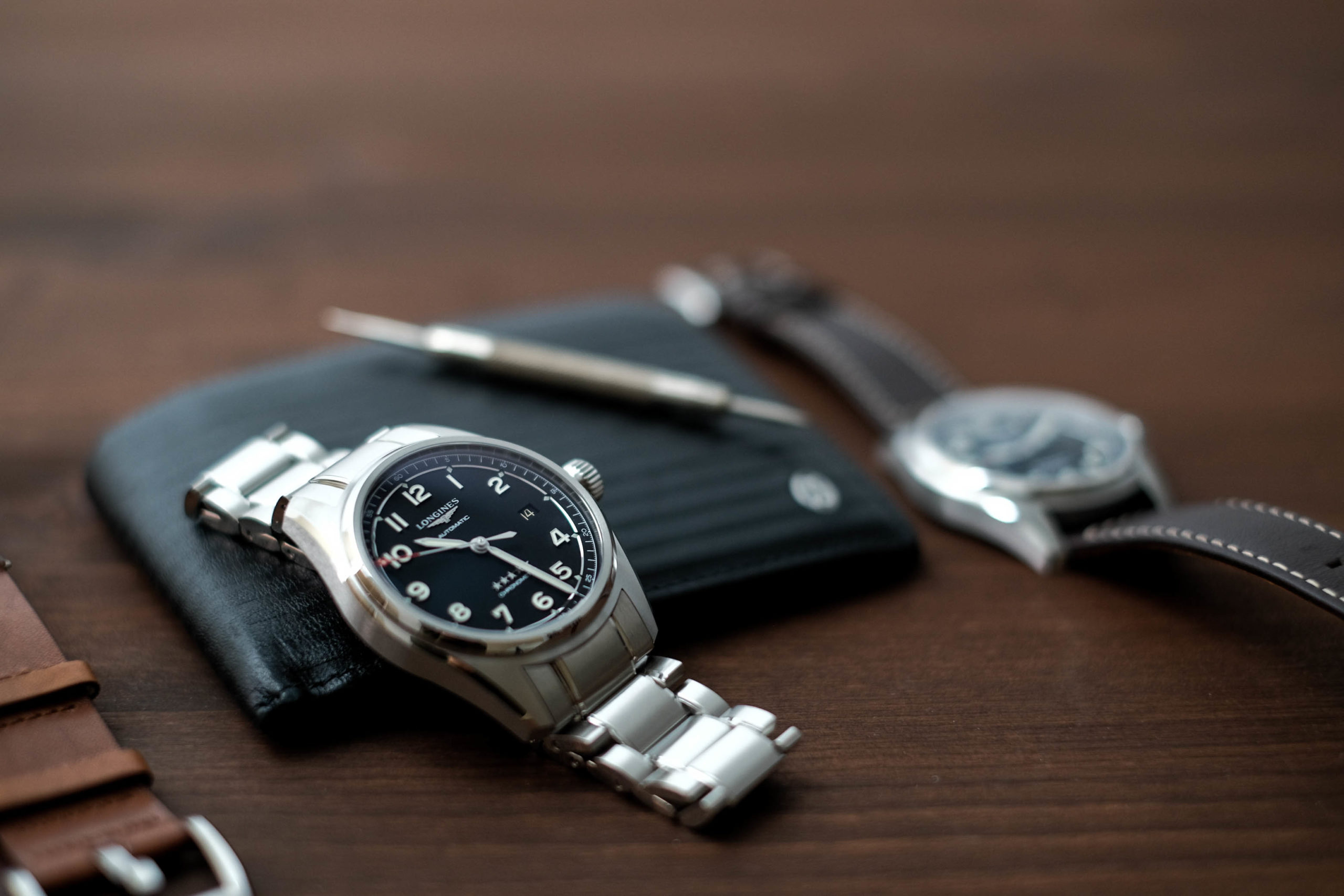 On a cosmetic note, there's a row of five stars at the six o'clock position, which may seem out of place. This is a throwback to the 1960s and '70s Admiral watches, which were called "5-Star Admiral." This, in turn, was in honor of Admiral Richard Byrd, the South Pole explorer who wore Longines watches on all his expeditions.
Three Band Options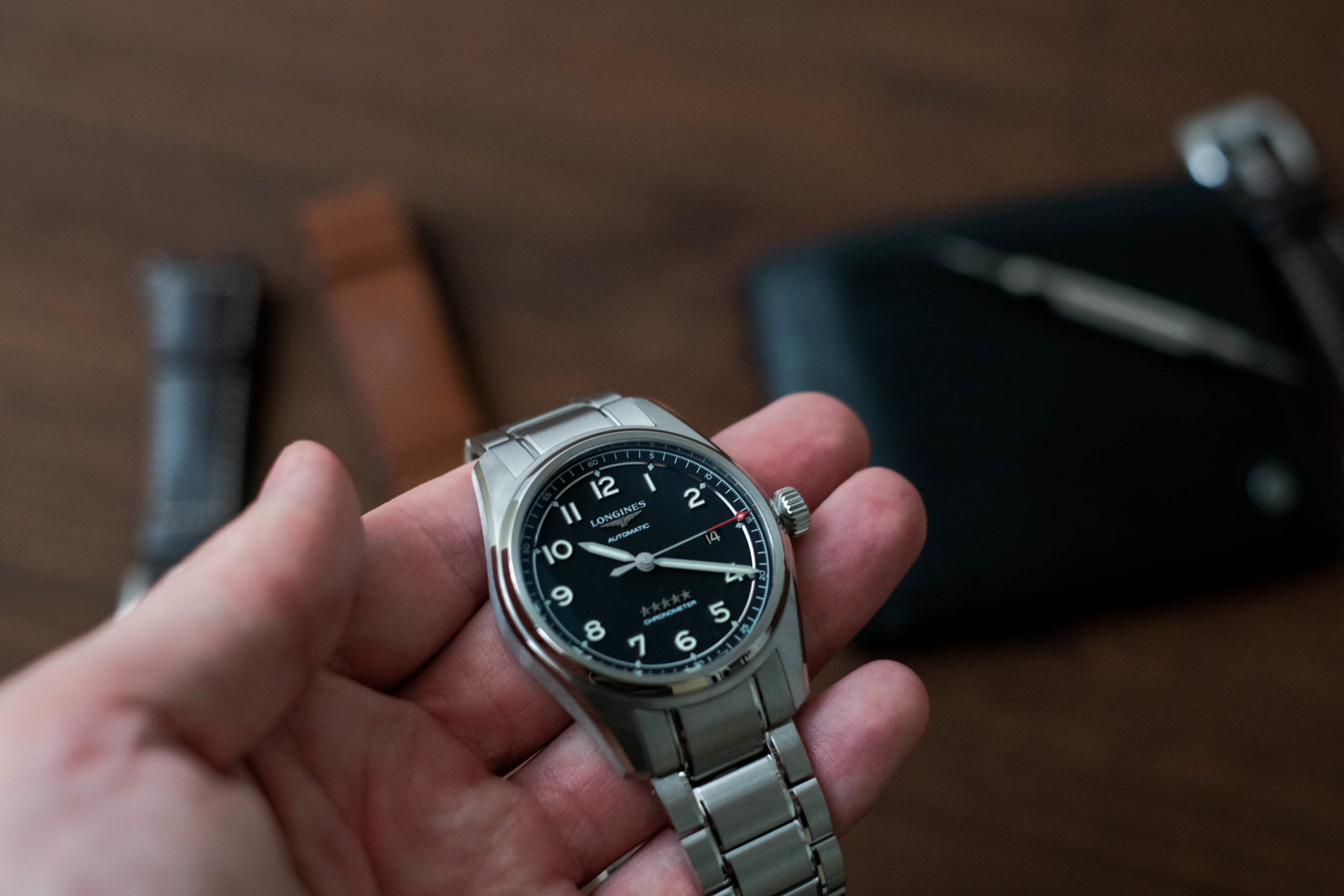 The Spirit Prestige Edition comes with not one, but three bands that can be used interchangeably. The first, and default option is the stainless steel three-link option. The links alternate between brushed and polished finishes, which gives it some shimmer in the light. Moreover, it has a secure, easy-to-use clasp that doesn't pop open by accident.
If you prefer a more formal look, the Prestige Edition also comes with a brown leather strap, which is a bit more understated. There's also a NATO-style leather strap. This one isn't quite as formal, but it's a bit more durable, which makes it a good choice for active people.
To have a look at all of Longines' offerings visit their official website here.