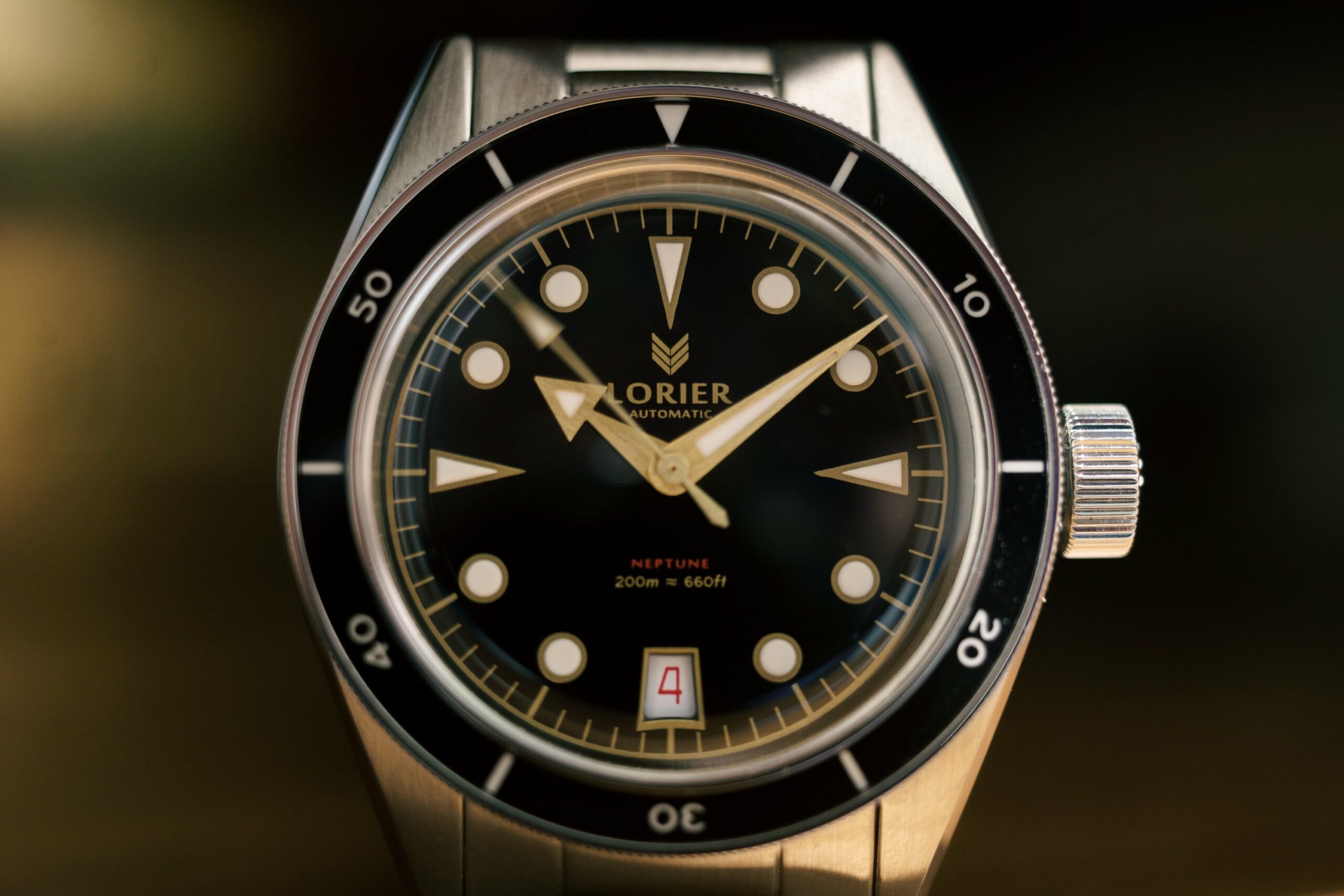 Well, this is awkward.
A year ago, I had the pleasure of reviewing the Lorier Neptune Series III, and one of my final thoughts was "if the Ortegas ever release a 38mm Neptune with a date window, my Omega Seamaster will be in serious trouble". The latest Series IV Neptune isn't 38mm, but a full millimeter has been shaved off the lug-to-lug length, and a date window has been added as an optional complication. Goodness me.
First things first. Why the rush to sell the SMP, or for that matter, almost all of my carefully sought-after watches? This might sound like a tired cliché by now but the last couple of years have left an impact on me and my approach to personal possessions. As the lockdown progressed, I felt the growing need to throw lots of stuff in the trash bin, maybe as a direct consequence of having some time off to reevaluate what is really important in life. Additionally, I began questioning the insanely high prices some of us are willing to pay for a watch. Does it make sense for a timepiece to command $3000, $6000, or even $10000 and beyond? We can wax poetic all day about the finest intricacies of the free market, but in my mind the answer is clear. Some people would even argue that any watch over fifty bucks is just not worth it, and I totally respect that! The love of horology shouldn't arise from the amount of money spent, but rather, from a celebration of time and its overarching effect on us all.
Look, to be perfectly clear, I'm not saying you should never buy an expensive watch, and I promise I will fawn over a rare timepiece as much as the next watch aficionado. If you have the disposable income to splurge on whatever model you fancy, by all means do. All I'm saying is that sometimes a sensible choice is welcome, too.
So, after years of lusting over every watch style available in the market, I have finally decided that I want to keep a diver watch for daily wear, and a dress watch for special occasions. In that regard, I think a classic diver watch is just perfect for the role, and this is where the Neptune IV comes in.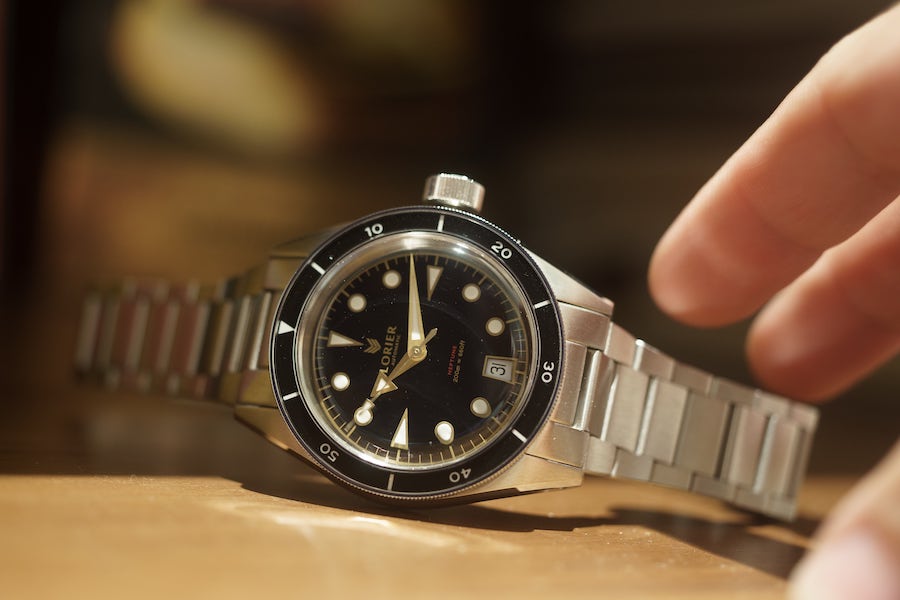 Here's a quick look at the specs:
Case material: 316L stainless steel
Case diameter: 39 mm
Lug width: 20 mm (tapers to 16mm at the clasp)
Lug-to-lug length: 46 mm
Thickness: 12.7 mm
Water resistance: 200 m
Movement: Miyota 9015
Frequency: 4 Hz (28,800 bph)
Redesigned Aesthetics
The Neptune IV is, in my opinion, the definitive version of the series. While Series III achieved aesthetic maturity, Series IV adds refinement and functionality to the equation. The bezel is easier to grip now thanks to a slight reshaping of the case. The lugs have thankfully been shortened by a millimeter, which might not sound like a lot, but actually make the watch look and wear better now. The dial indexes have thicker surroundings, addressing one of the nitpicks I had about Series III, namely the lack of contrast of the gilt accents against the black background. The hour hand looks more confident than before and has been mostly stripped of lume, which aids in differentiating it from the minute hand in the dark. And finally, to my utter delight, an optional date window has been added at 6 o'clock (purists can pick the no-date Neptune). To top it all off, the date version adds a much needed splash of color in the Neptune brand, which matches handsomely with the even dates in the roulette datewheel.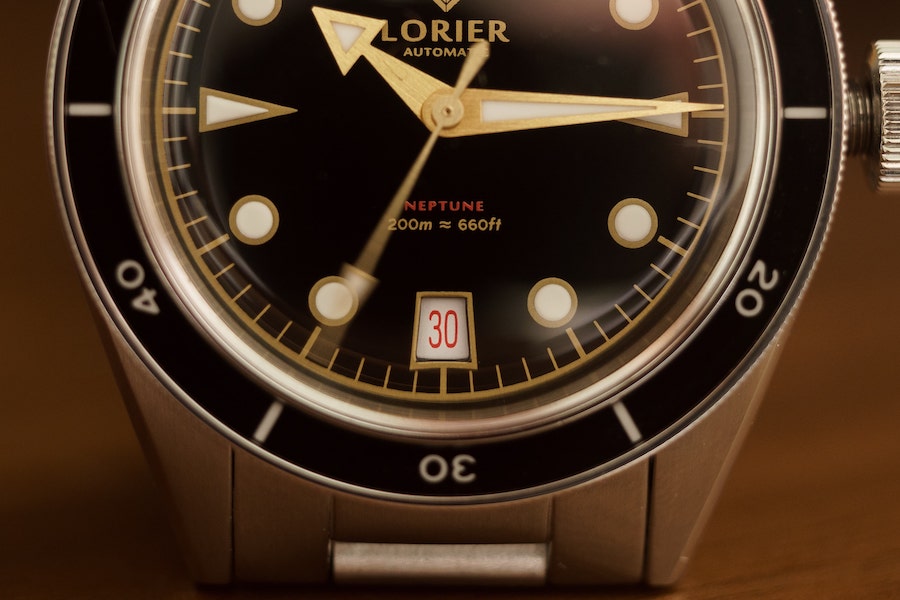 Another welcome upgrade comes in the bezel, which is now made of acrylic and is treated with BGW9 SuperLuminova. Having handled dozens of watches before, I have grown accustomed to the small apparent diameter of most dials in the dark. A luminous bezel expands the apparent size of the watch and makes it look magnificent, futuristic even.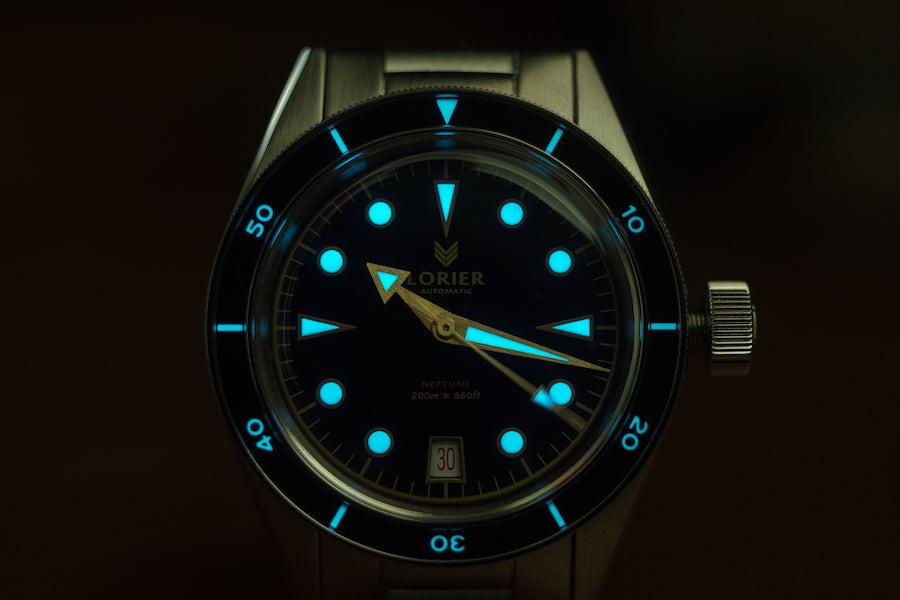 The bracelet has been considerably improved, too. It is now more rounded, and it feels less "machine-made", if that makes sense at all. The Lorier bracelet has been met with universal acclaim since the start, and now it rests even more comfortably on the wrist.
As for the negatives, not much has changed since the previous generation, which is to say, it's hard to find something to complain about. The acrylic crystal looks as charming as ever, rendering lovely distortions when looked from almost every angle. However, it builds static charge like crazy, which means that 90% of the time the crystal will be covered in small dust particles (this is more evident in sunlight). As long as you don't mind wiping it often, though, it will look stunning. Just remember to have your Polywatch tube at the ready.
Collection Worthy
So… what now? Is there really only one slot in my collection for a diver watch? Can timeless and trendy coexist on my watch box?
First a little story, if I may. Remember when the first Iron Man film came out? Great film and all, but do you specifically remember RDJ's leather jacket? I thought it looked extremely cool, with the off-center zipper and whatnot. As soon as I got out of the movie theater I decided I must have it. At the time, I was still living with my parents, and my mother told me that, while the particular jacket in the film looked nice, it would soon look dated, as fashion trends inevitably do. In her opinion, it was much more sensible to find a classic style jacket. I reluctantly agreed, but as time has passed, I concede she was right. The SMP is everything but classic. It might be considered "vintage" now, but it is certainly not timeless considering how loudly it screams '90s.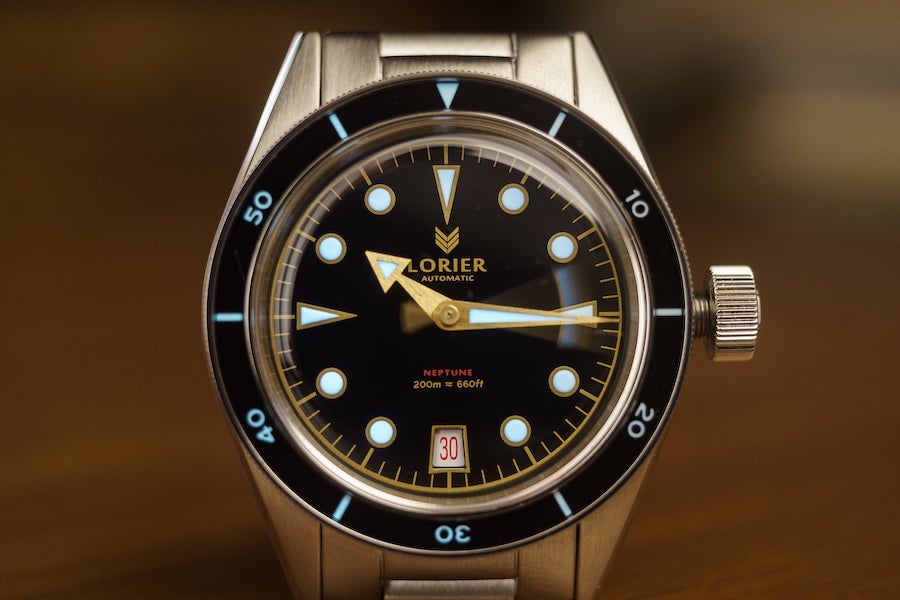 For now, I think I will keep my SMP for a little longer as the Neptune IV is not available at the moment. The next batch is scheduled for delivery in March 2023, with pre-orders available right now. If you are in the market for a serious dive watch that punches well above its weight, I can't recommend the Neptune enough. It screams class, but at the same time it's tough at its core. It is highly functional, especially if you opt for the date version. Finally, and perhaps just as important, it is well-crafted and timeless, which means it will look great on your wrist for decades to come.
For more information visit the official Lorier Watches website here.