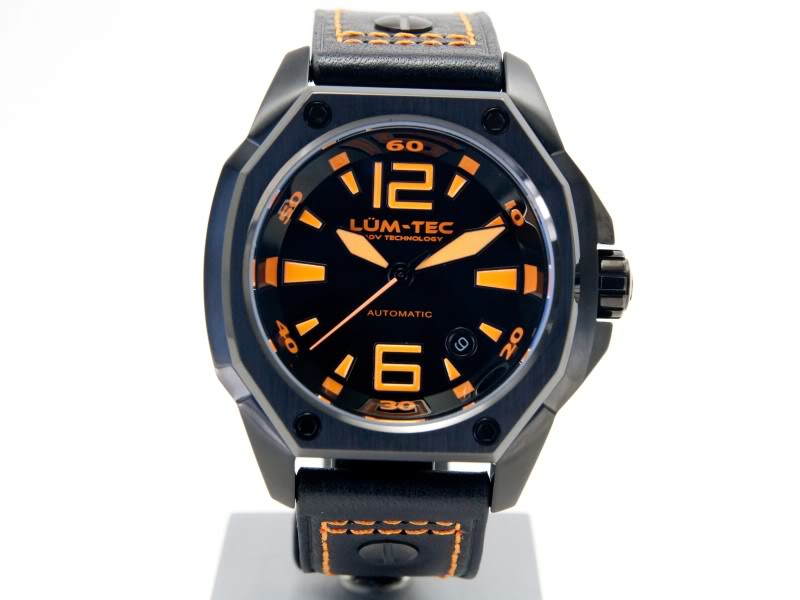 If you are searching for a watch that really stands out and has a sporty but sophisticated appearance, look no further. The Lum-Tec V2D063 is probably for you. Pricing starts just under $900. The Lum-Tec is a perfect watch for someone who wants rugged good looks, a Swiss automatic movement and sapphire crystals in front and back, without the hefty price tag.
Lum-Tec is a small company based in the U.S.A and is dedicated to bringing the highest quality watches on the market.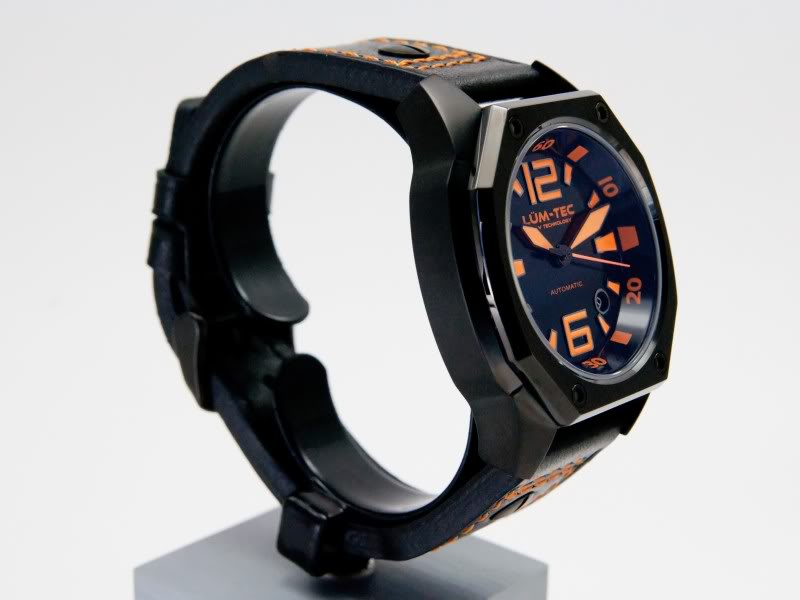 > > > Click here to see ratings, reviews, specifications and prices on Amazon < < <
Size
With a 44mm width with the crown excluded, 22mm lugs, and a thickness of 13.5mm, this watch is more or less designed for a person with large wrists and for someone who might prefer larger over smaller watches. Yet, despite its size, its proportions make wearing this watch quite comfortable. Weighing in at about 123g this watch can be thought of as heavy for some people.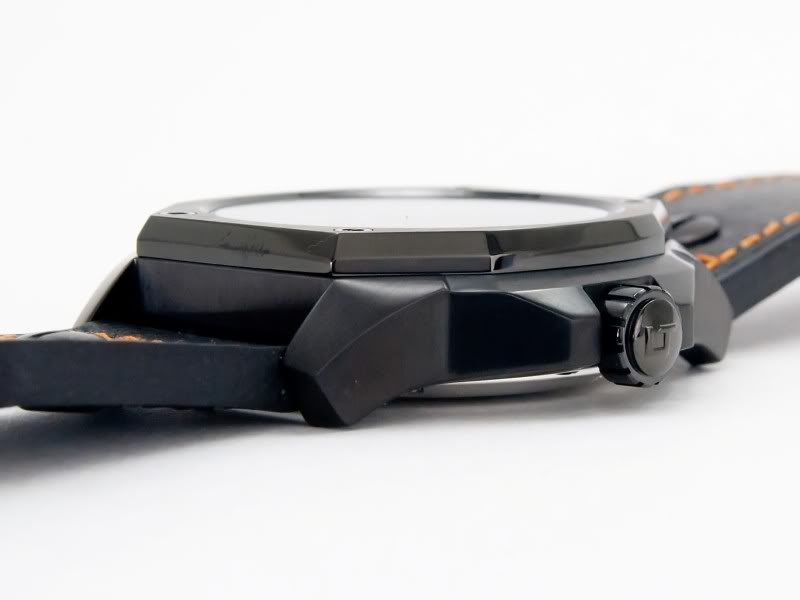 Design
Designed like a military stealth styled watch, The V2 has an alternating brushed and high polish finishes. This gives the watch surfaces a wood grain look. The sharp and geometric design appears a bit smaller due to its elongated shape and contrasting black finishes. The case shape itself is a complex and hard to describe form, full of shifting facets and sudden curves which is distinct. The casing is made of 316L stainless steel with titanium carbide PVD hard coating. This gives the Lum-Tec V2 a very fine black finish, but still maintains the brushed look. Moving on, the dial is the same color black as the coating, and the hands are a nice bright orange in contrast with the black dial.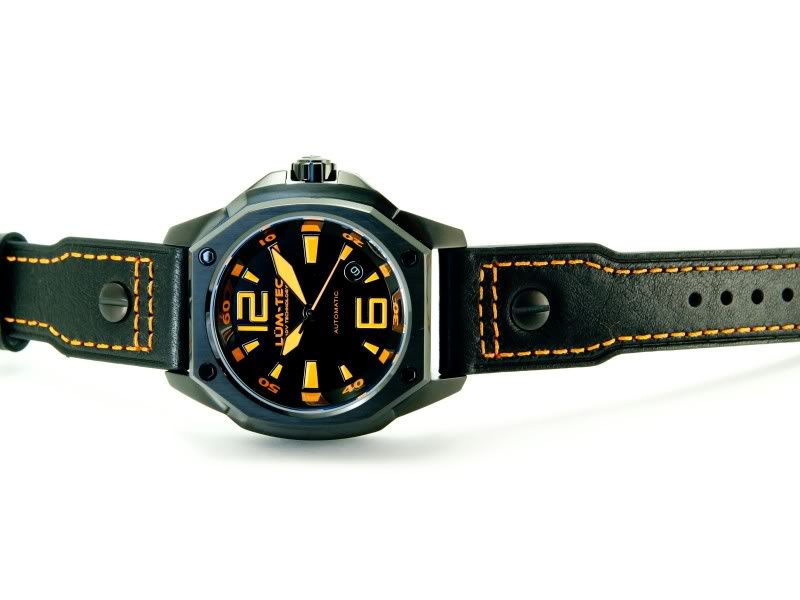 The very dark black and orange work exceptionally well together, enhancing the large and legible markers. The markers are trapezoids and the minutes are located on the sloped sides, of the case further enhancing the depth of the face. The orange color is part of Lum-Tec MDV technology, or Maximum Darkness Visibility. This is an application made up of 8 layers. 1st a chemical coated white base followed by 6 layers of photo-luminescent pigments, lastly it is coated in a clear gloss that gives the hands on the watch an almost 3-d looking effect. The date is presented in white on black and the circular window located 4:00 and 5:00. Compared to the size of the watch, the date window is a bit small and slightly out of proportion. Covered by a Sapphire crystal with double side anti-reflective coating. You will be able to tell the time even in extremely bright light. In addition to the Sapphire crystal on the face of the watch, you also have a stainless steel ring around a sapphire window exhibition case in back. The back also in PVD maintains the brushed look.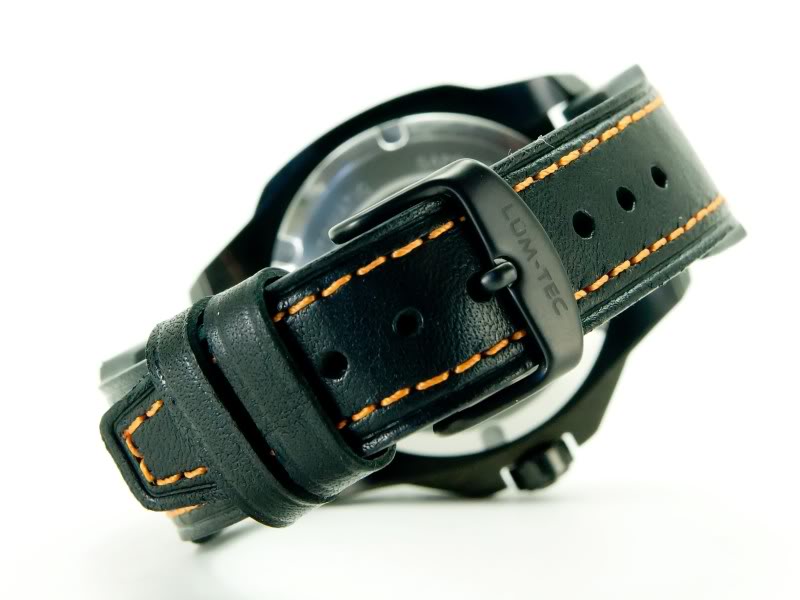 > > > Click here to see ratings, reviews, specifications and prices on Amazon < < <
V2 Movement
This sleek looking Lum-Tec V2 watch has a Swiss ETA 2824-2 automatic movement which is a sturdy and high quality movement found in more expensive watches. The watch features automatic and manual winding, as well as hacking. The hacking feature allows the second hand to stop when the crown is pulled out. Lum-Tec claims to have a forty hour power reserve, which is longer when compared to many other watches. This watch is meant to keep you right on time all of the time. As it is meant to be used outdoors, the watch's movement system is of course shockproof. Now you won't need to worry about your watch next time it bumps into something.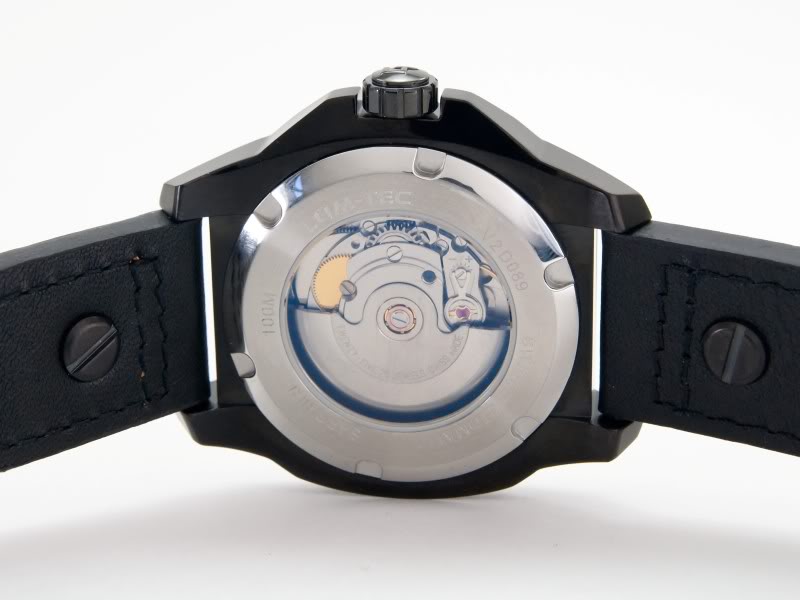 Other
Although this watch is not classified as a diver watch it still has the screw down crown with double diamond sealing to give you extra protection and is water resistant to 100m/330ft. The watch comes with 2 straps. It includes a leather strap with a custom PVD deployment buckle and a molded rubber strap. I find both of these straps to be comfortable and versatile. Just in case anything does happen to your watch, Lum-Tec provides a 1 year warranty and a lifetime of free tune-ups whenever you need one.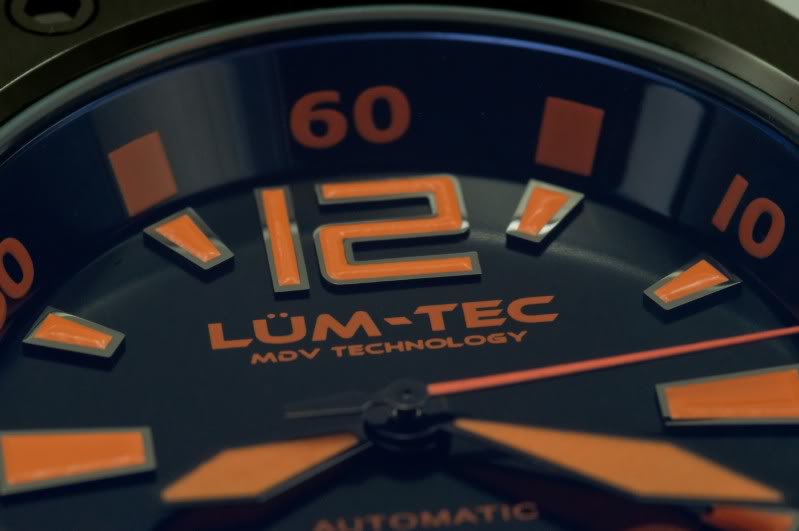 My thoughts
I have had this watch for six months and have been wearing it non-stop. I used it for everything from skiing to just relaxing. I found that it holds up well in extreme temperatures and during more intense activities such as skiing. I have worn this watch with both the leather and molded rubber bands. Although I prefer the molded rubber as it is more flexible and fits my arm better; however, I am still happy with both.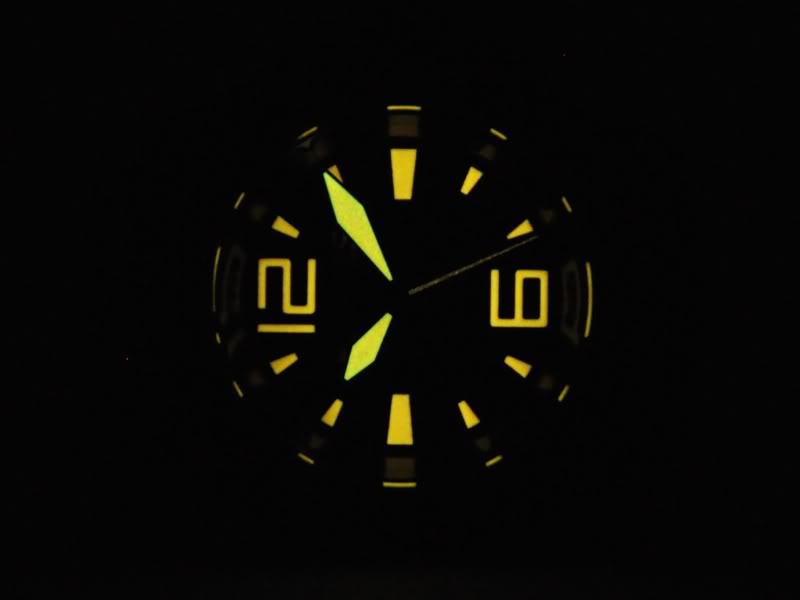 > > > Click here to see ratings, reviews, specifications and prices on Amazon < < <
Conclusion
In my opinion I would definitely suggest the Lum-Tec V2. For around $900 you are getting a high quality watch with features found in more expensive watches, with a strong and eye catching case and Multiple bands, and a great warranty just in case something happens.
Head over to the Official Lum-Tec Website By Clicking Here.