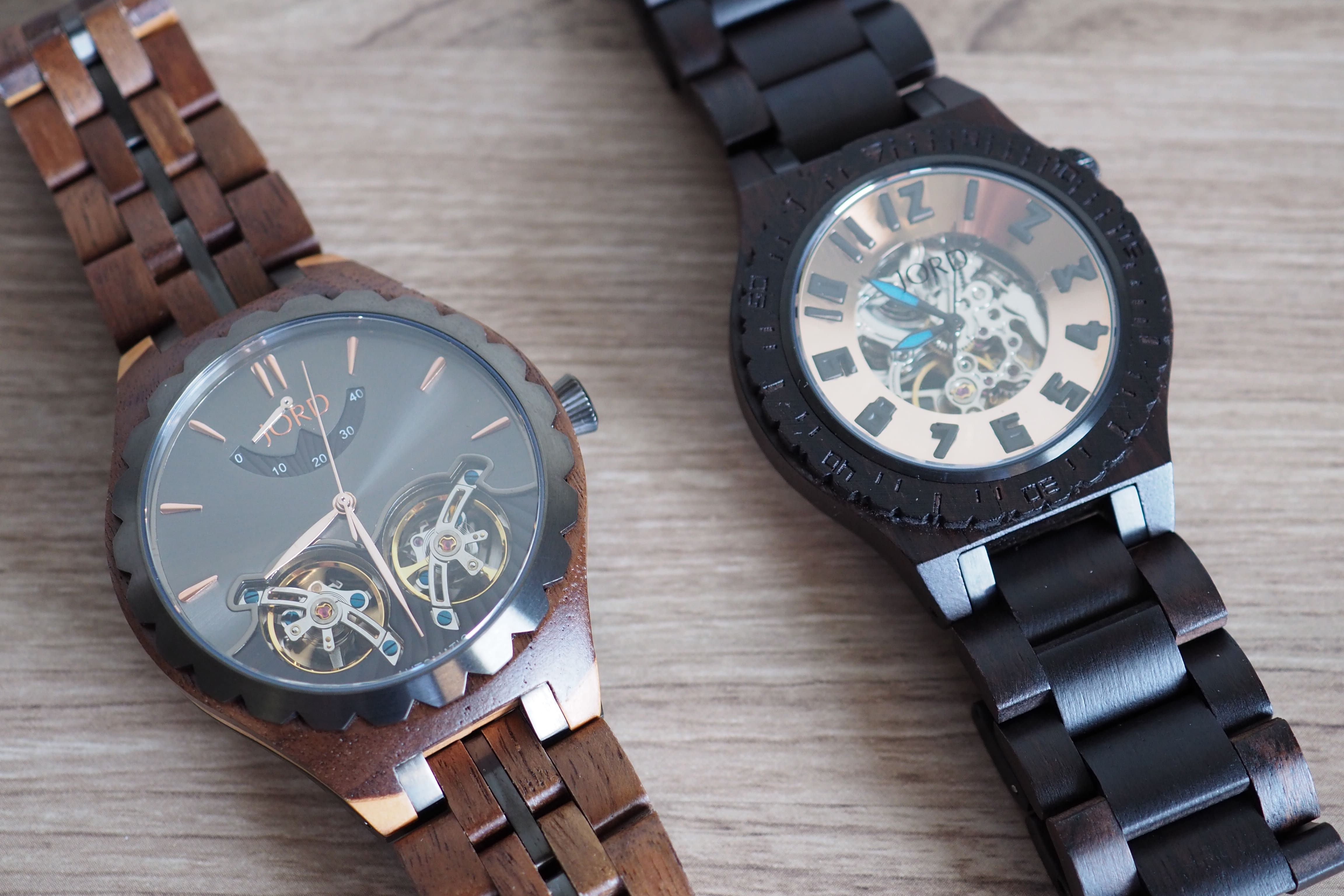 When you think about watch materials, you probably think about stainless steel, or gold, or even titanium. Maybe you think of the sapphire and mineral glass used in the crystals. But one thing you probably don't think about is wood. This is unfortunate, because wood can be used to make some beautiful, high-performing timepieces.
I've recently been looking at some watches from JORD, which is one of the leaders in the wooden watch market. They've created more than 25 different watch series, so when it comes to wooden watches, they know what they're doing. Along the way, they've learned a number of lessons about incorporating natural materials into a mechanical watch.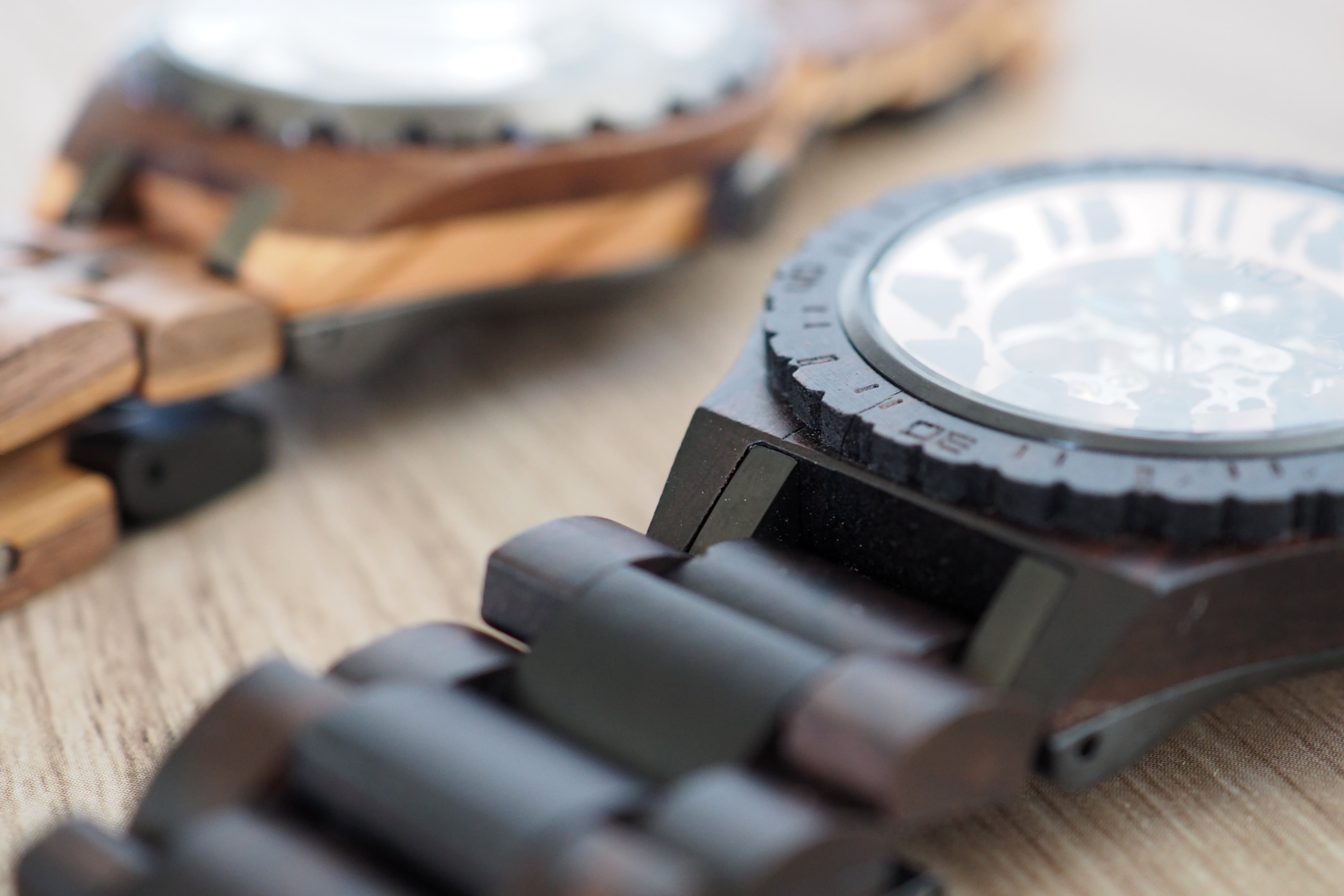 The thing about wood is that it's organic. No two pieces have exactly the same grain, warp, and woof. The challenge here is obvious. How do you marry the unique characteristics of each piece of wood to the requirements of a precision timepiece? I want to talk about the process, and about some of what JORD has managed to accomplish.
JORD is famous for their advanced wood-processing process known as RIST, which is short for resin-infused stabilization technology. This makes the wood far more rigid and durable, as well as nearly-impervious for water. Each of their watches is released as a limited edition, with 200 pieces in each series.
Crafting a Wooden Watch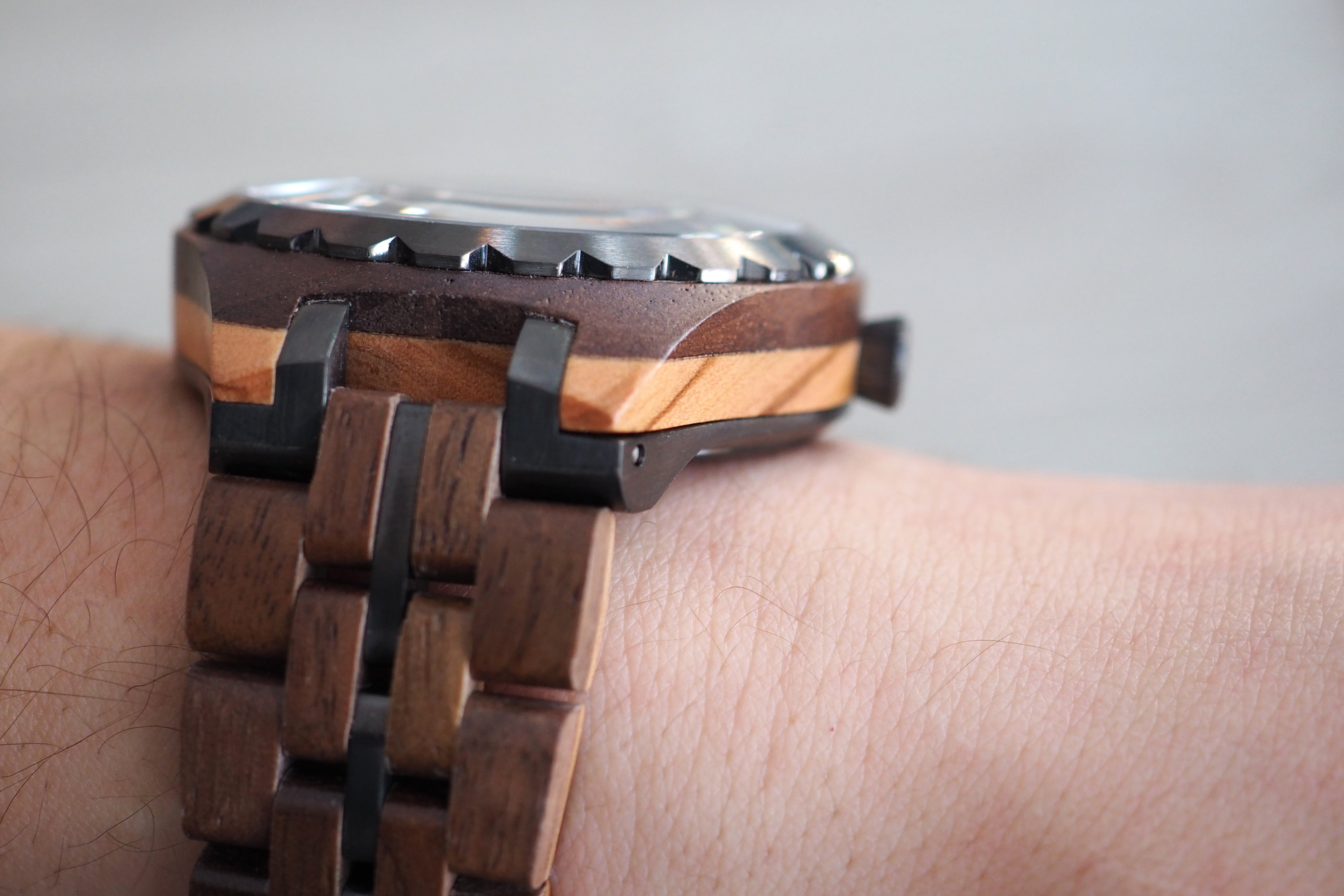 Wood is a challenging material to do precision work with. It expands and contracts a lot in heat and cold, and it can develop micro-fractures during the curing process. Most wood these days is processed using a kiln, which is just fine for construction-grade lumber. This creates more micro-fractures, but they're not large enough to cause any issues on the structural level. Even so, those micro-fractures can be problematic on something as small as a result.
As a result, JORD uses only naturally-died wood, which takes much longer to prepare. The moisture level needs to drop to between 6 and 8 percent, without any artificial heating. The resulting wood is more expensive, but it's up to the demands of the watchmaking industry.
JORD uses multiple types of wood, including rosewood, sandalwood, walnut, acacia, maple, olive, bamboo, and purpleheart. To find the best samples of each species, they work with suppliers from 14 different countries. Each piece is individually chosen from premium, knot-free hardwood cords. They also need to have a fine, consistent grain, in order to be suitable for small-scale applications. Each piece is also tested for hardness, to ensure that it won't crack under pressure.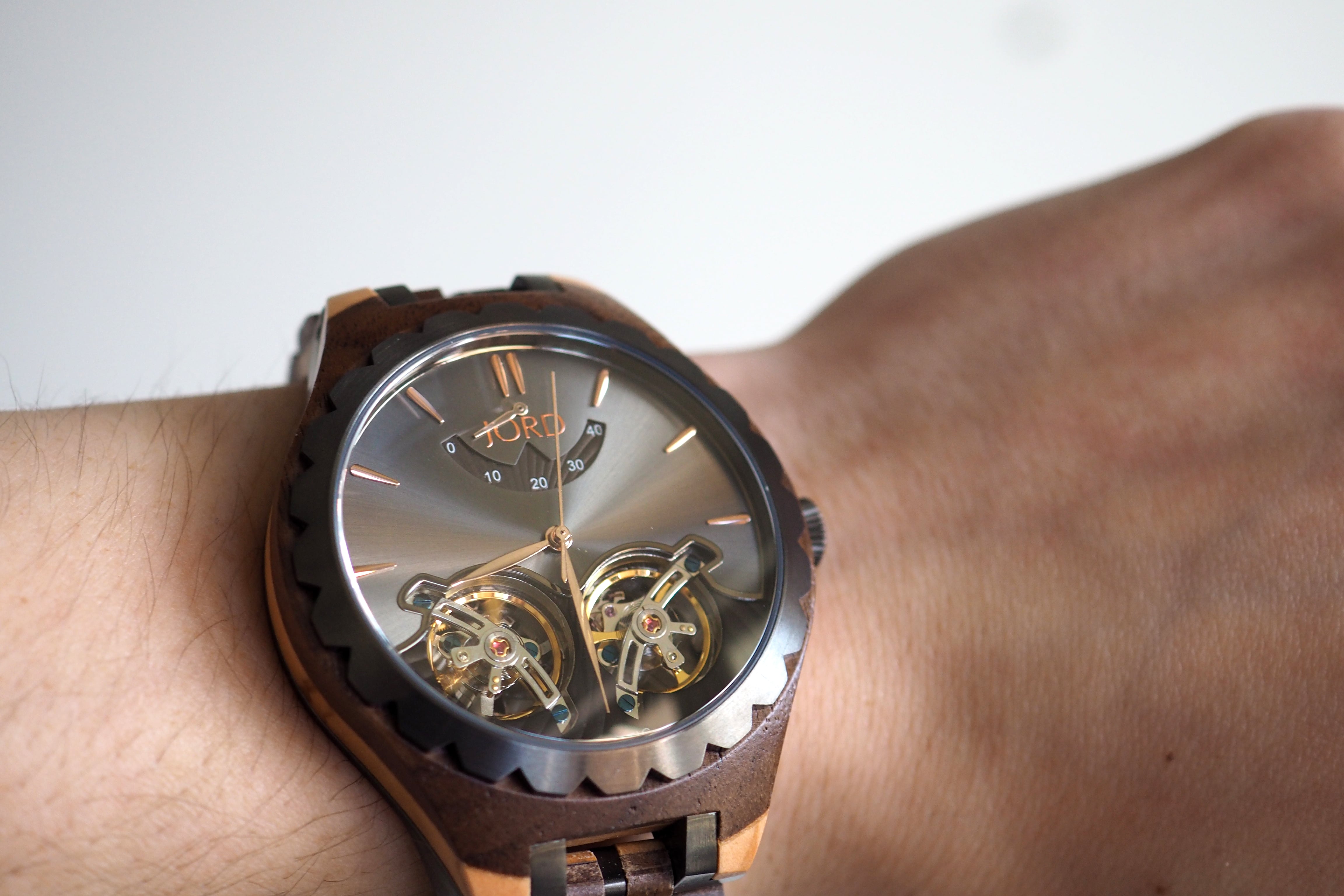 Once the original blanks are cut out, they're treated multiple times, with multiple grades of ultra-fine sandpaper. They're buffed to the point that they're as smooth as metal cases, ensuring that irregularities in the wood won't have any impact on the watch's performance.
After being thoroughly smoothed, each piece of wood is treated with tung oil. This oil soaks deep into the pores, and ensures that water cannot penetrate the surface. The wood is once again polished, which leaves a smooth, high-gloss finish that's as brilliant as a polished stone.
The wood is then treated with resin. In the RIST process, the resin is pressurized, which pushes it into any remaining pores in the wood. This material is similar to ceramic, and dries to a similar hardness. It can actually provide up to 300 meters of water-resistance, depending on how the watch is put together.
Key Features of the FOUNDRY Watch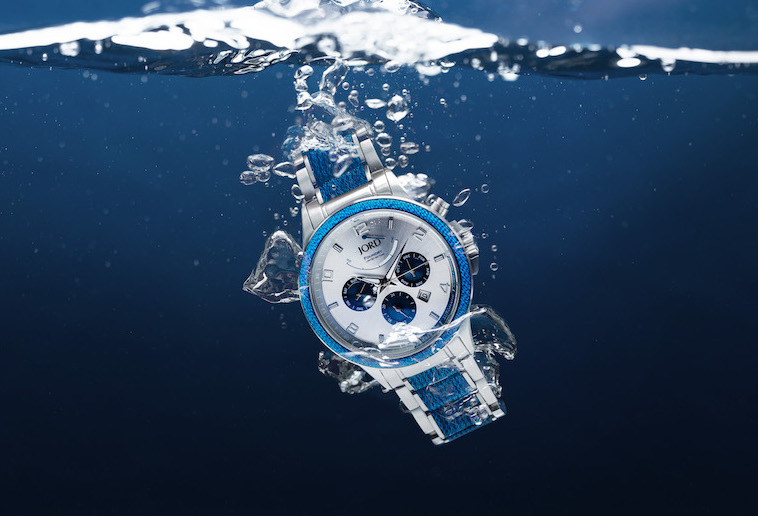 I also want to look at the FOUNDRY Automatic Dive Watch, which is one of their limited-edition timepieces. It has a vintage design, with an aerospace-inspired dial that belies the wooden construction. There are four colors available, but all have the same basic features. The dial itself has a metallic finish, with applied hashes at the odd numbered positions Arabic numerals at the even numbers.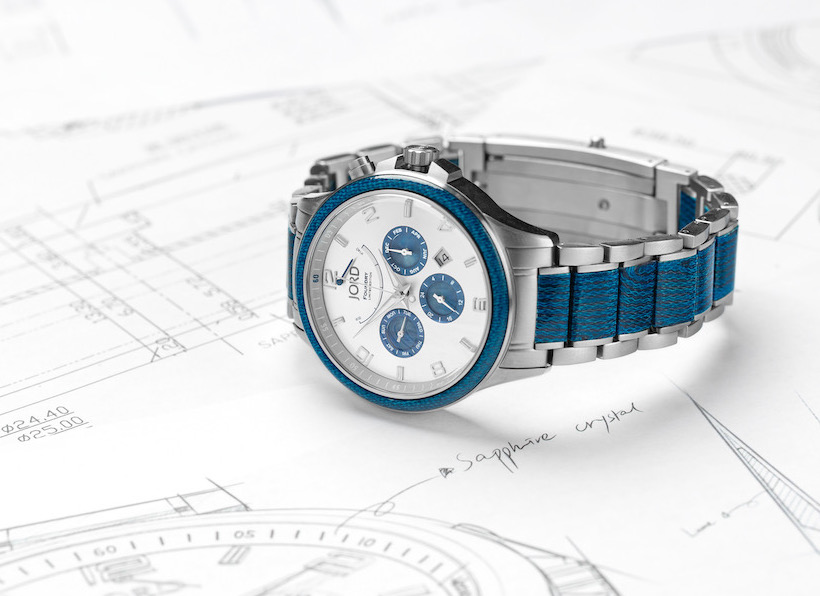 The watch has a medium wrist presence, with a diameter of 44mm. The lug width of 22mm allows for a standard tri-link band, with all-metal links on the outside and wooden links in the middle. The wooden links themselves are colored differently to match the dial, as is the wooden inset on the bezel. The exact wood pattern will obviously be unique for each watch.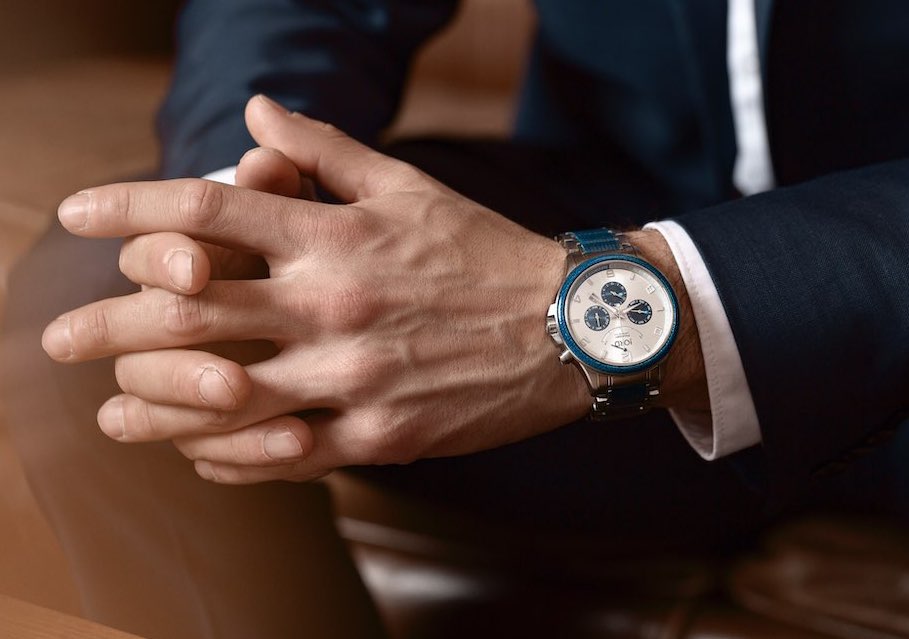 The dial has a meter at the top to measure the power reserve. It also sports day, month, and 24-hour subdials, along with a little date window. The crystal is a flat, anti-reflective sapphire that won't distort the dial, and an exhibition caseback shows off the Citizen Moyota Cal. 9100 movement. It's water-resistant to 100 meters, and boasts a helium release valve. This is all protected by JORD's 5-year manufacturer's warranty.
A Luxury Experience
Every JORD watch comes in a beautiful collector's box, along with an engraved metal plaque with the watch's serial number. Along with the wood-and-metal band, you also get a silicone band, which is more suitable for athletic activities. In other words, you get the same white glove service you'd expect from any respectable watchmaker.
To view all of JORD's offerings visit their official website here.