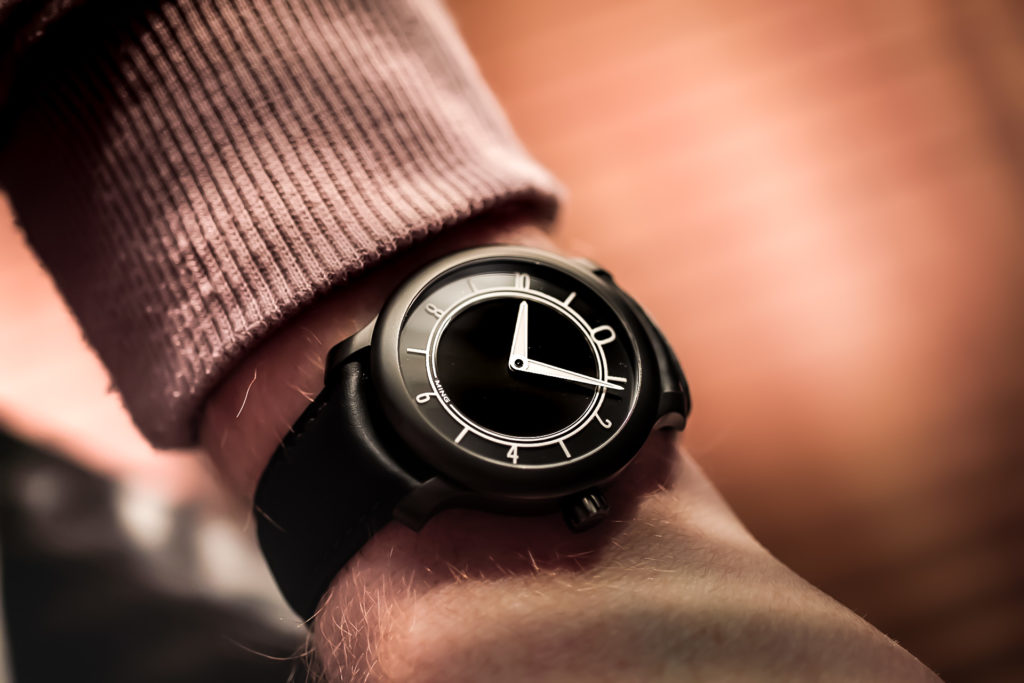 Ming is a horological collective formed and fully funded by 6 enthusiasts from around the world under the leadership of Ming Thein. The goal is to bring back a sense of excitement and discovery through watches, and my first experience with a pre-order and the wait certainly created a lot of excitement with me. All watches are assembled, regulated and tested in Switzerland, while final quality control is done personally in Malaysia.
Just a few short weeks before the Ming Monolith went live for preorders I discovered this brand, thanks to Instagram. But from the moment I set eyes on Ming's unique watches I knew I had to have it. I had the choice of the award-winning Ming Copper or the Monolith, I chose the Monolith, although more expensive, the stealthy, mysterious looks and the fact that only 125 were being released really drew me in.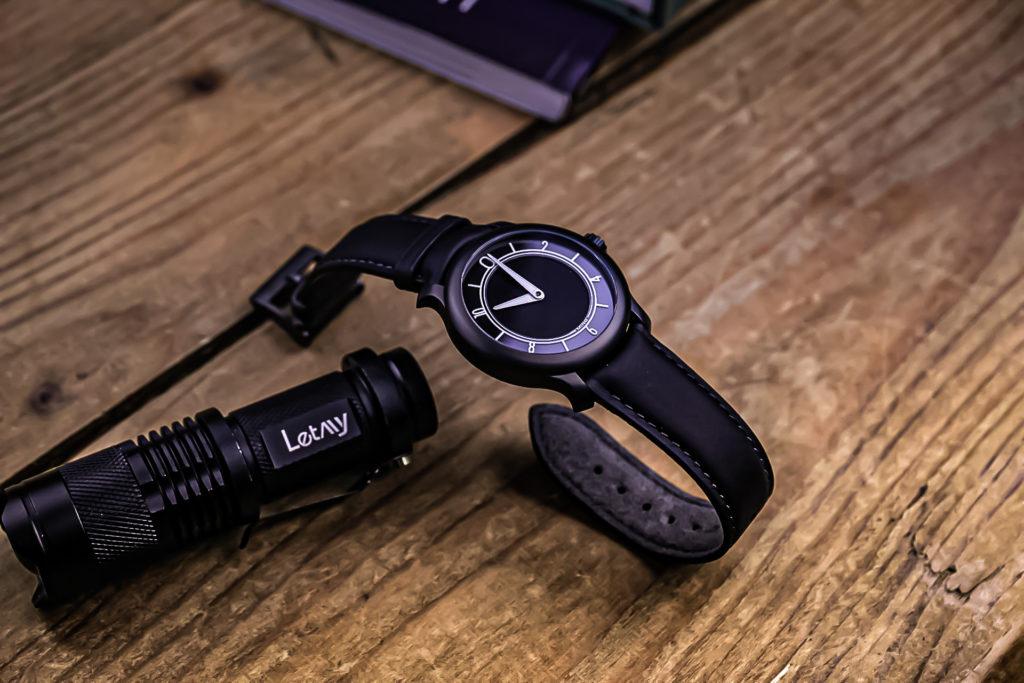 So on that day, I took my lunch specifically to fit around preorder launch just in case they sold out super quick, I excitedly hit 'add to cart' without any regrets at 2 pm and the wait began. The wait felt like an eternity as I kept seeing people on Instagram unboxing their watch and there was still no sign of my watch being shipped.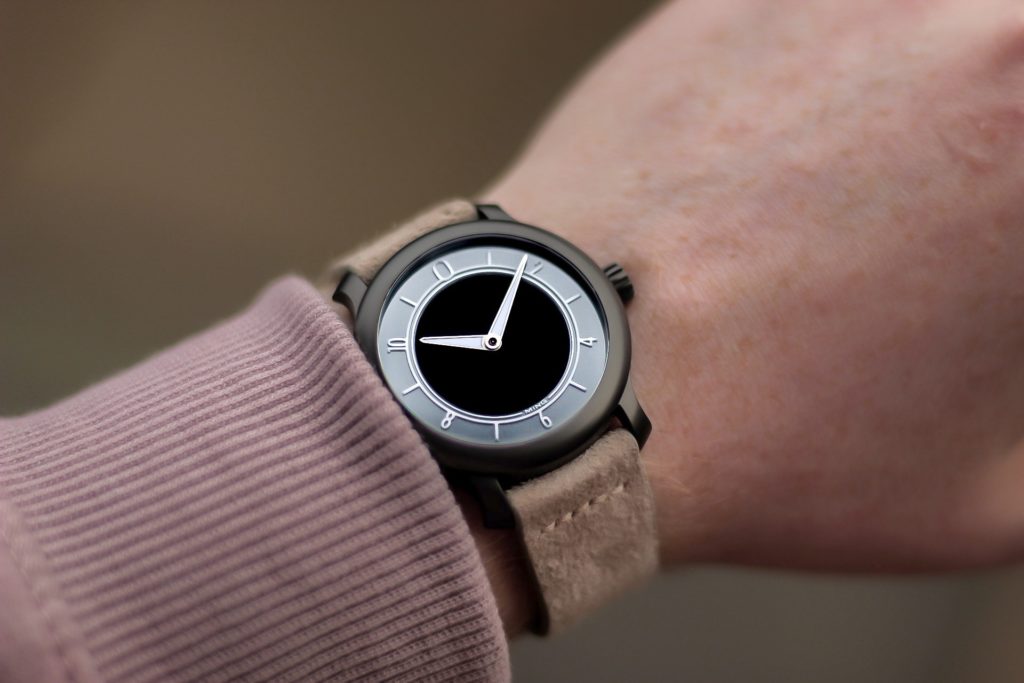 But it eventually arrived and it certainly did not disappoint, a thing of absolute beauty and a company that I predicted big things for in 2020 before the Coronavirus pandemic hit and that put life on hold.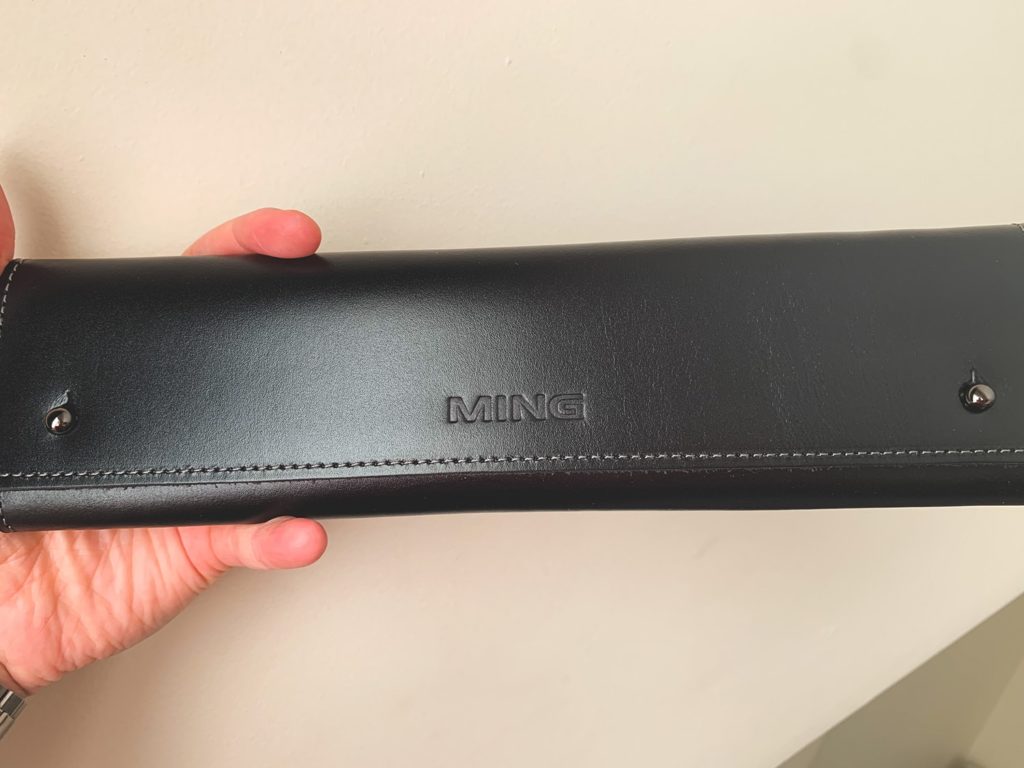 The watch arrives in an absolutely gorgeous leather travel pouch that is hand sewn by Studio Koji Sato and really helps with the whole 'unboxing' experience, an excellent touch and a real luxury feel.
DLC Case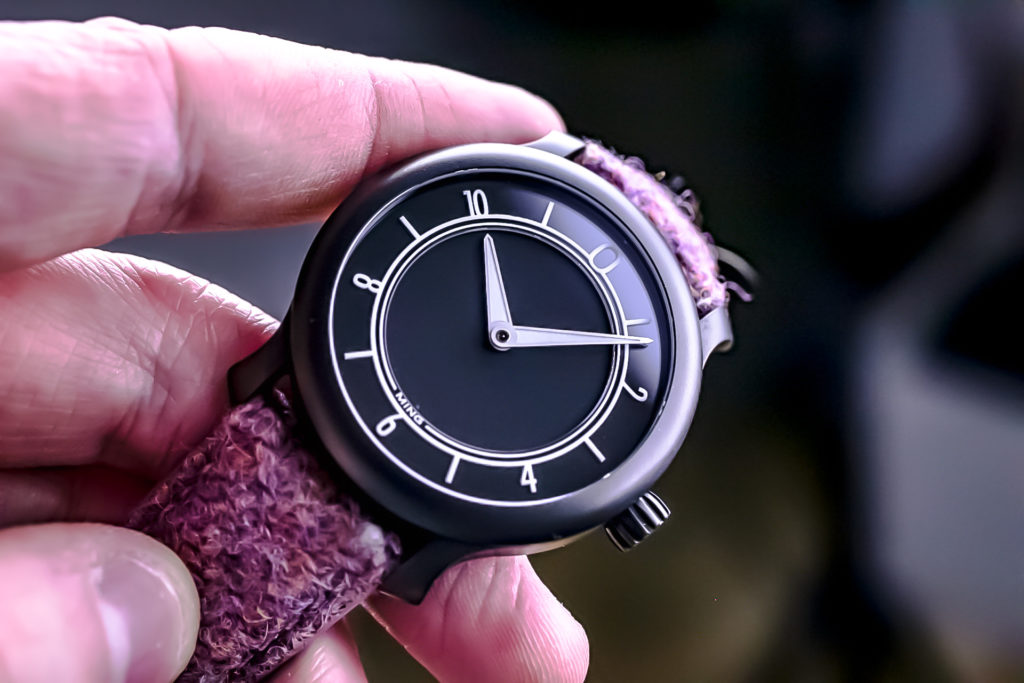 The watch is compact, but beautifully so at 38mm in diameter and only 10mm thick, the Monolith sits flush to the wrist and the 43.9mm lug to lug measurement means this watch would suit all sizes of wrists. The case is also anthracite DLC bead-blasted. DLC standing for 'diamond-like carbon', a process that unlike PVD coating is very expensive because it possesses the common traits of carbon and diamond. It is extremely durable, electrically insulated, corrosion-resistant and self-lubricating in dry wear conditions.
The whole case is finished in a matte black and smoothly transitions into the sharp and angular lugs. The lugs have a bit of flair about them, giving this piece an extra bit of uniqueness.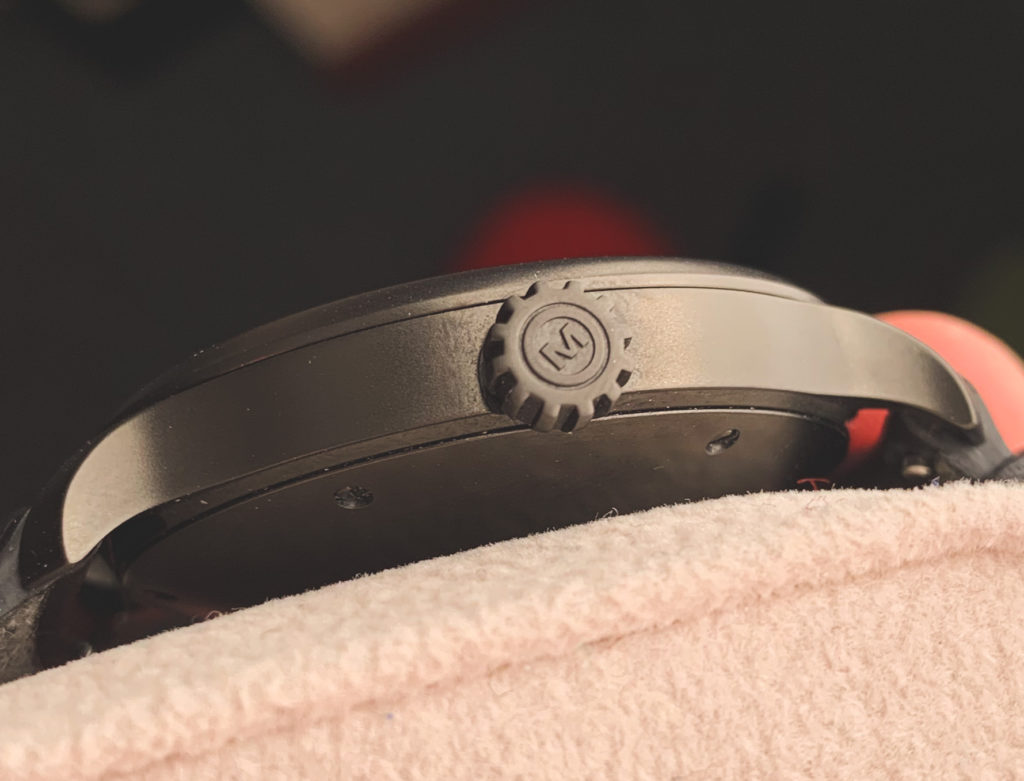 They also have 2 lug holes accommodating straight end straps and curved end straps if you like that. On the other side of the case, you have a crown signed with a single letter; 'M', and a surprising addition on this watch is the fact it has 100m of water resistance with triple crown gaskets. The crown has the same sharp and angular feel that the lugs do and is a pleasure to wind, and is finished in the same style as the case.
Layered Dial
Show this watch to your buddy who doesn't care for watches and I bet they would think the dial looks simple, plain and boring, but look deeper into it and it is far from any of those things.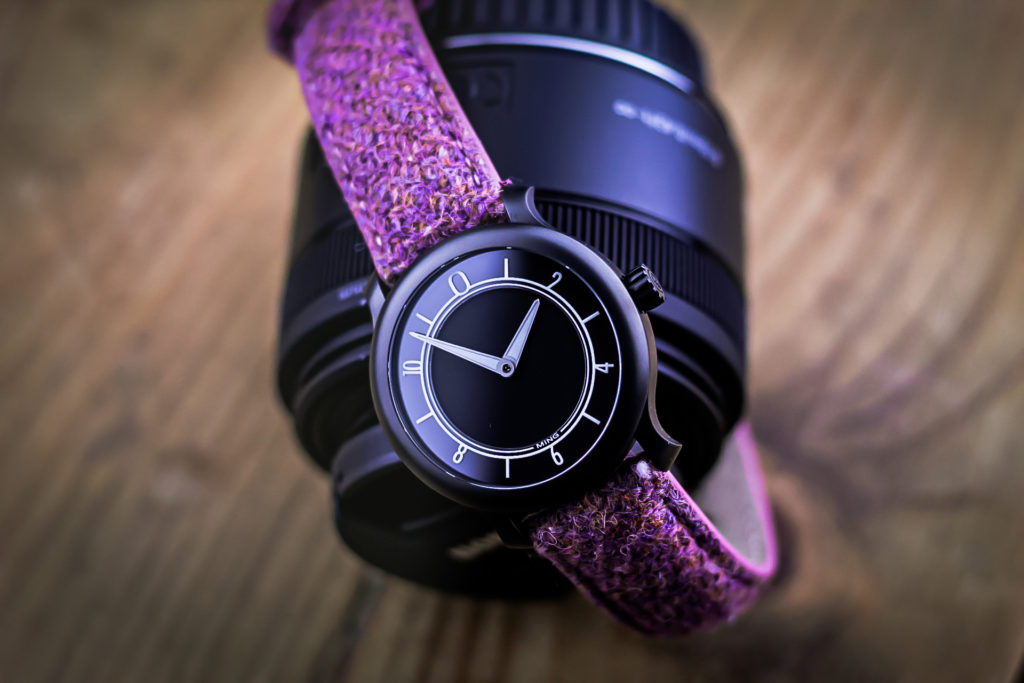 The dial is deep and dark with the inner ring looking like an untextured matte black hole, stare into it for too long and you'll lose track of the world around you. But the amazing part Is that the dial is actually a multi-layer, three-part sapphire dial that reveals itself under closer inspection. Just in from the black hole you have a white, luminous ring only broken at the 6 o'clock position by 'Ming' that is covered with an even coating of C1 Super-LumiNova and is finished perfectly. Circling that, you have another white ring that houses the numerals and gives off the appearance that it is floating, a marvel to look at, this is also coated generously with C1 Super-LumiNova.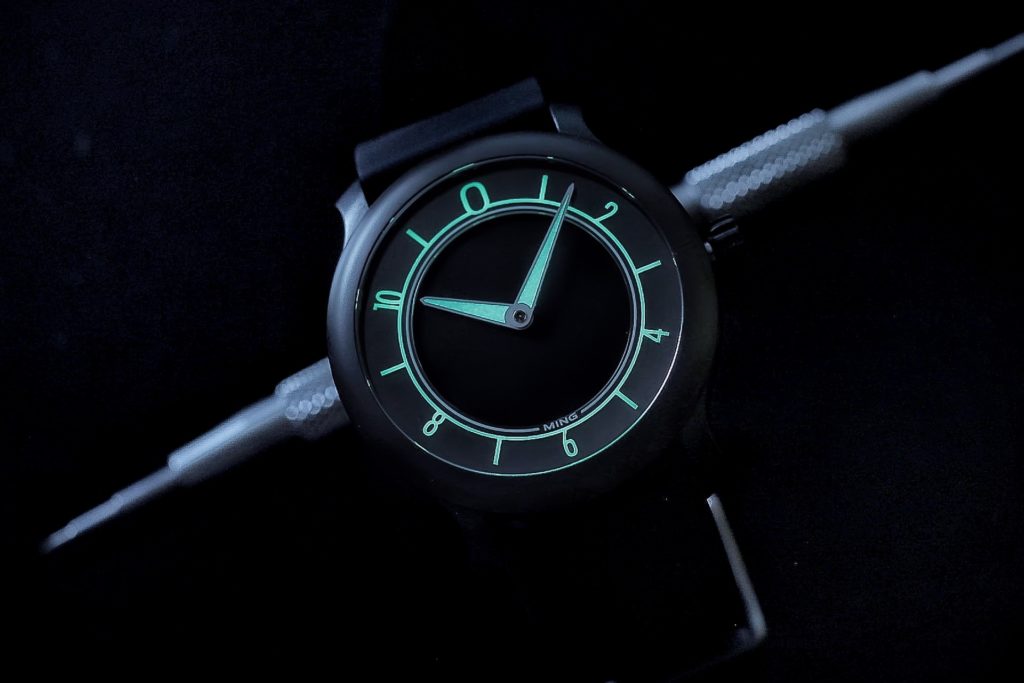 The feature that initially drew me in and appealed to me about the dial is the absence of the number 12, this is replaced by a trademark of Ming pieces and a unique design language; the number 0. For me, it provides a unique balance and feel to the dial that you don't get from any other watch.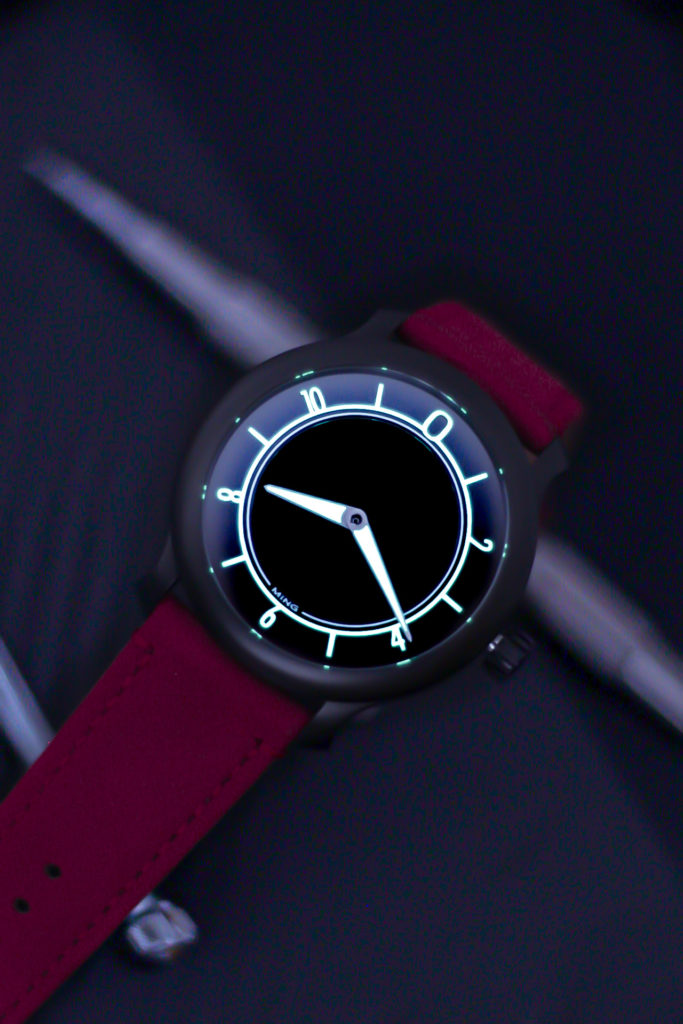 It features just two hands, both coated generously in C1 Super-Luminova and with this watch, I don't miss the second's hand at all, with other watches I own with only two hands I always find myself wishing there was a seconds hand but not with the Monolith.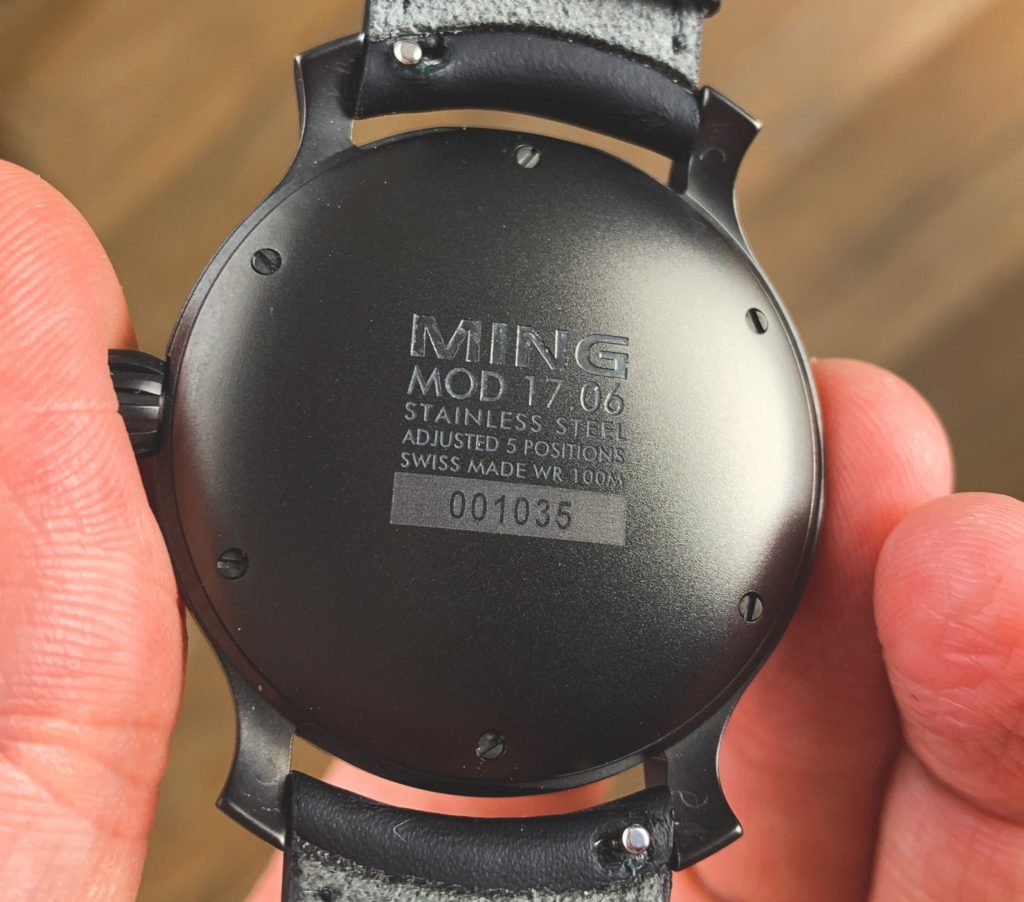 I feel it would be an unnecessary addition and something that wouldn't sit right with me.
ETA Movement
Powering the Monolith is the hard to come by ETA 2824-2, and the top grade version also modified to only have 2 positions and regulated in 5 positions with a 250-hour test program, that is massive for me. It shows how much care and passion goes into each Ming watch. The movement has a rather disappointing but manageable 38-hour power reserve, it has 25 jewels and beats away at 28,800 vibrations per hour. As for timekeeping, the absence of the second's hand means I cannot give an accurate report, but I've never had an issue to date.

When I put the pre-order down I wished for a sapphire case-back to see the beautiful movement, but as the months have passed it's something I don't feel would look right at all. The closed and basic case back works perfectly and completes the whole look nicely.
Strap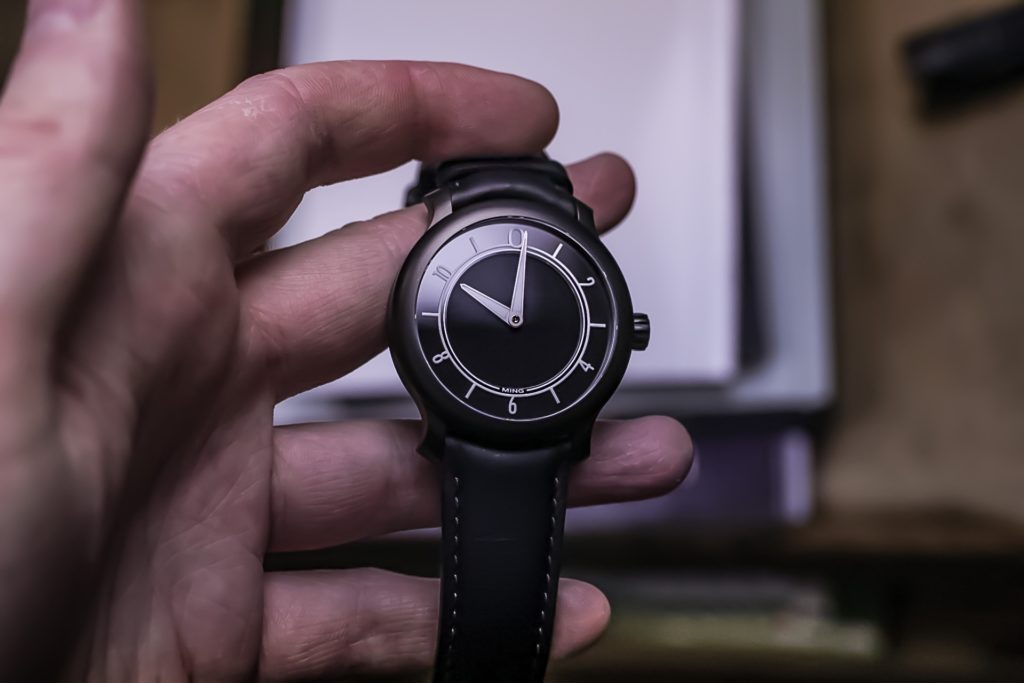 Without a doubt, the supplied 20mm Jean Rousseau black leather strap is the best I've ever worn. It is hand made and is of exceptional quality, feeling perfect and supple on the wrist. It features quick release spring bars which I always like to see and is complimented with a matte black Ming signed buckle. The Monolith is indeed a strap monster, suiting every strap I've tried on it but I always find myself going back to the factory strap and never-ending up disappointed with my choice.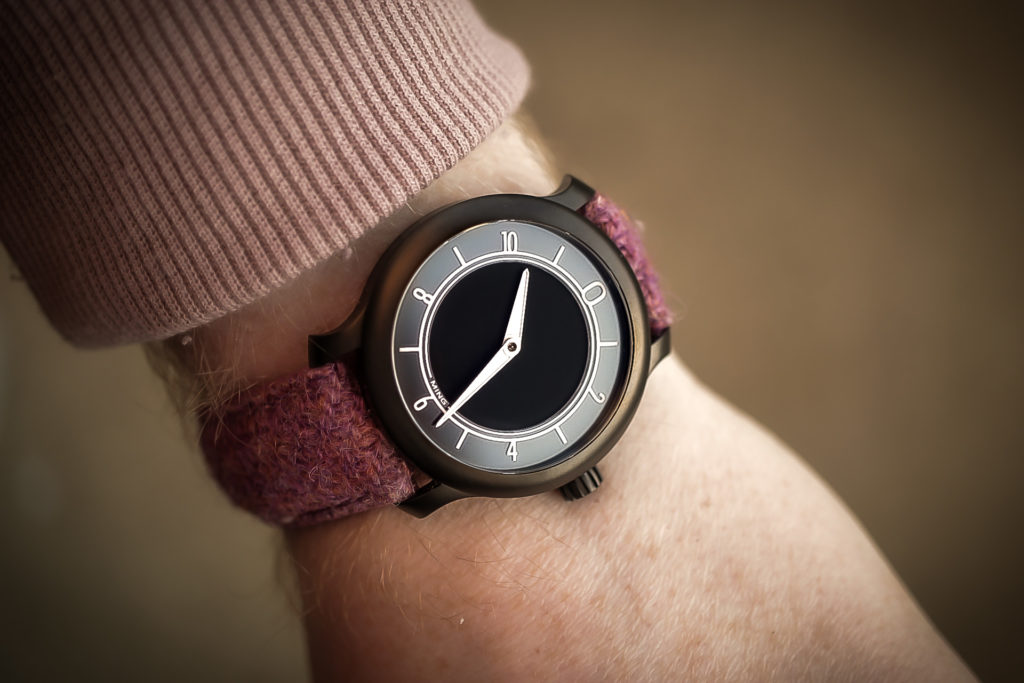 I prefer not to see Ming as a micro brand but as an independent group of watchmakers. I urge you to keep an eye on what Ming do this year and try and get your hands on a special piece to grace your wrist.
To follow new releases from Ming visit their official website here.