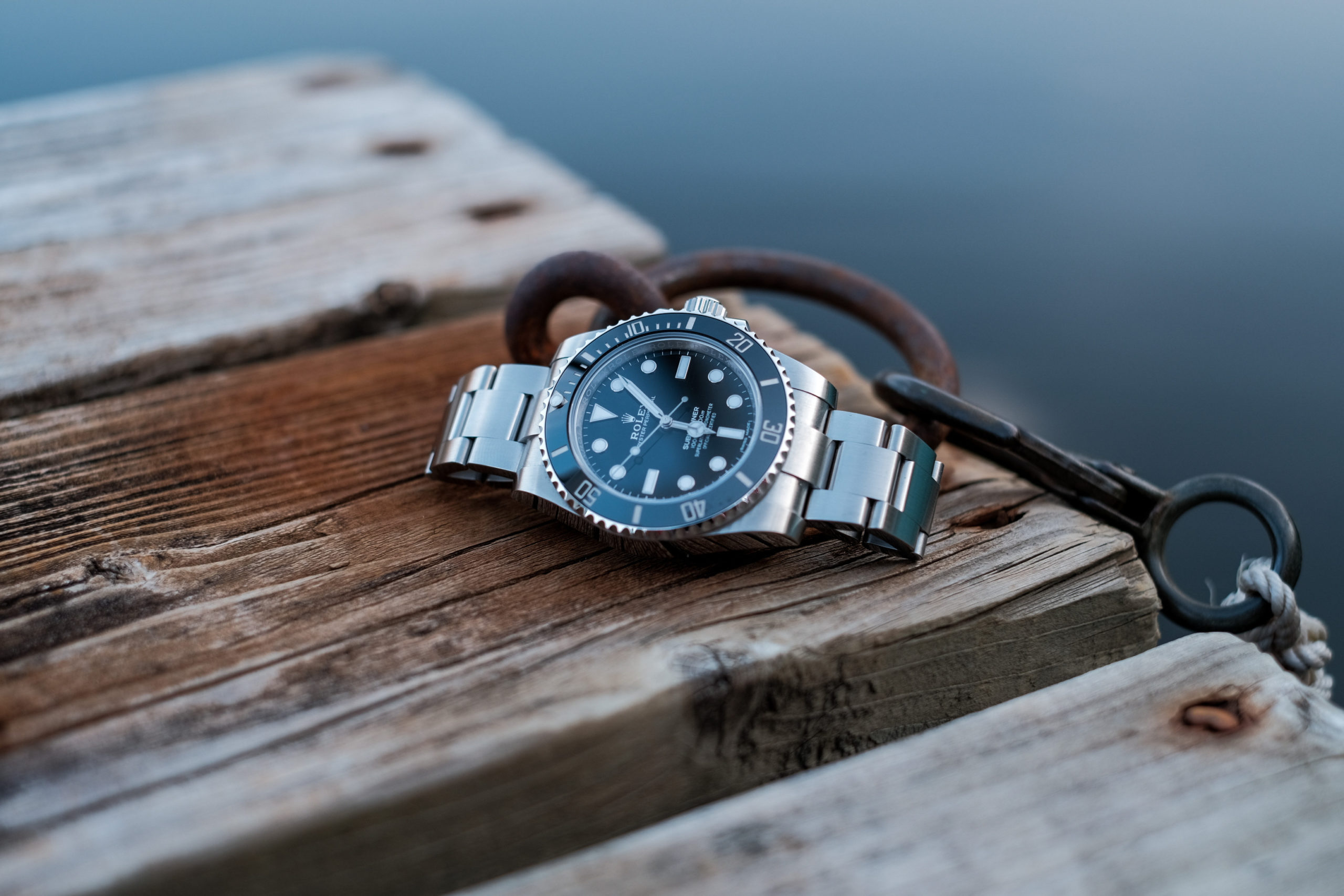 There are watches, and then there are watches. You know what I'm talking about. The first kind of watch can be just fine. They can even be great in their own right. For example, I've reviewed a ton of limited-edition racing and aviation watches that can be worth their weight in gold to the right collector. There's nothing wrong with these watches at all, and they retain their value just fine. At the same time, these watches don't leave a lasting impact outside of their respective watch enthusiast circle. They come and go, forgotten by all but those of us who own them and treasure them.
Then there are watches. The Rolex Submariner. The Omega Speedmaster. Designs that have influenced the watchmaking industry for decades. Those watches are icons, and generations of watchmakers take them as inspiration. But which ones are truly the greatest icons? In some regard, this is subjective. What design trends are most important to you? On the other hand, there are a handful of undeniable greats that have given us the automatic watch landscape we have today. Here's my take on the five most iconic watch designs of all time.
Rolex Submariner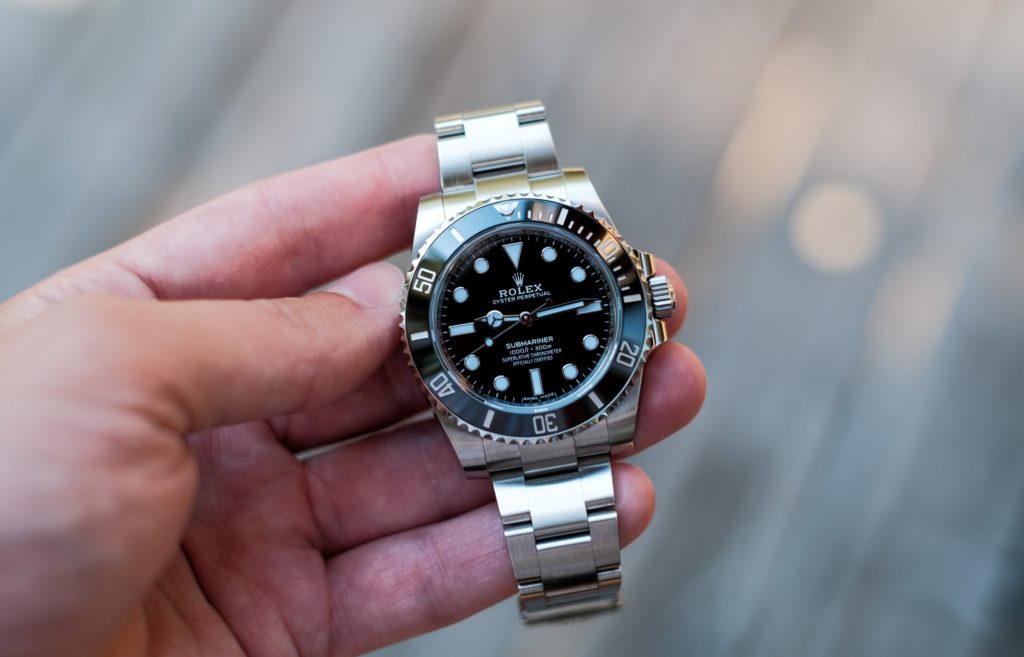 If I had to name the number one most iconic watch of all time, it would be the Rolex Submariner 114060. Ask most watch enthusiasts, and they'd say the same. The Submariner was the original dive watch. It pioneered the GMT Master II bezel, and featured a sturdy screw-down crown for great performance at depth. If you look at a modern dive watch – any modern dive watch – it utilizes several of the Submariner's features.
The current Submariner has ditched the two-tone bezel and dive calculator. Any properly-equipped modern scuba diver already has digital equivalents anyway. Instead, Rolex has focused on design, building a watch with a slick black coloration that extends from the center of the dial to the outside of the bezel. High-visibility white hashes on the dial make it easy to read in low light, and the bezel is marked with white numerals at traditional dive timer positions. The heavy, chunky design is the same as the original Submariner we know and love.
Needless to say, most Rolex Submariner buyers aren't actually planning on taking their watch to the depths of the ocean. But if you want to, there's nothing stopping you. The Submariner has a depth rating of 300 meters. It also has a chronometer-rated movement, so it won't
Rolex Daytona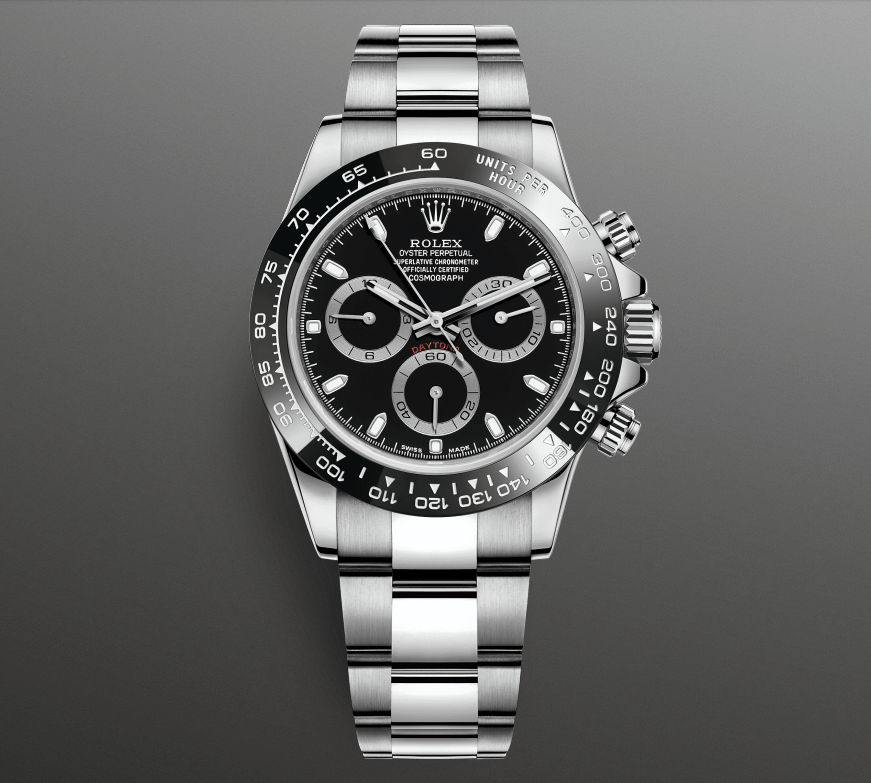 In Rolex' official product description for the Cosmograph Daytona, they say: "the Daytona is a watch for winners." To some extent, this might be marketing, but it's also not just hyperbole; a Rolex Cosmograph Daytona watch has been given to the winner of the Le Mans and Daytona races every year since 1963. That's quite the pedigree! Ironically, the Cosmograph Daytona didn't always used to be this iconic. In fact, it started as Rolex' "budget" watch, priced 20 percent lower than any of their other lines. It wasn't even waterproof! But its role in auto racing history has earned the Rolex Cosmograph Daytona a place in watchmaking history as well.
The latest version of the Cosmograph Daytona is an upgrade from the 1963 original. It has a built-in chronograph for millisecond-level accuracy. The chronograph is actuated by a pair of pushers, which have the same screw-down design as the crown. This is a major benefit, since you don't have to worry about the pushers getting pressed by accident. A rotating bezel makes it easy to use the chronograph for timing intervals, and even features a tachymeter for making more complex calculations. There are three different color options available: two black and gold patterns, and one black and silver.
Patek Philippe Calatrava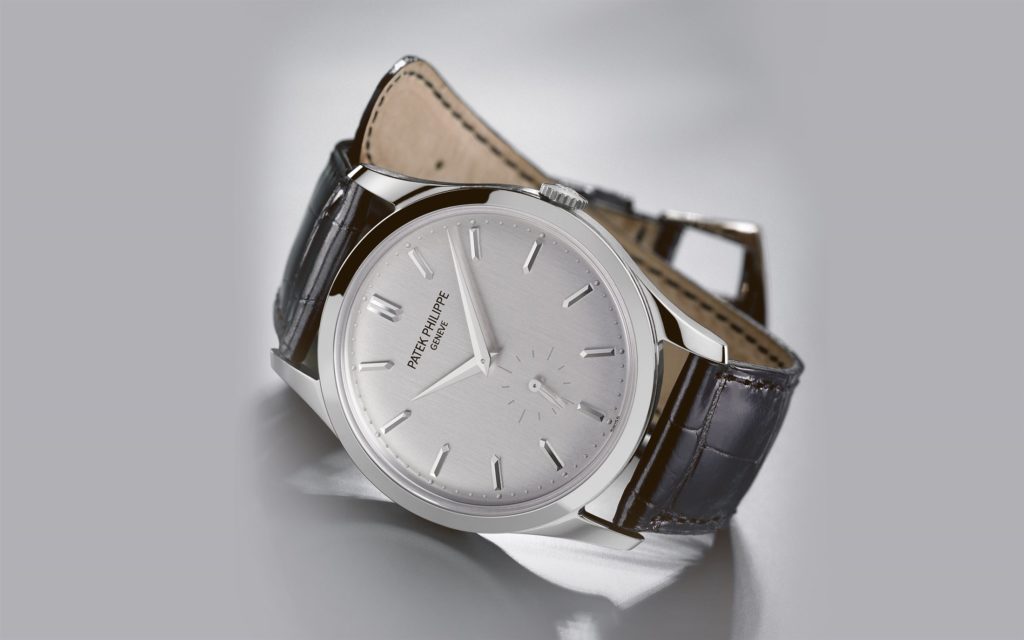 In 1932, Swiss watchmaker Patek Philippe was in trouble. Their existing base of enthusiast customers was dwindling, and their business was beginning to suffer. To turn things around, they needed a watch with widespread appeal. The concept was fairly straightforward: to build a universal dress watch that maintained Patek Philippe's "no-complications" design philosophy. The answer was the Calatrava. This was a compact, 31mm watch with a no-nonsense, numeral-free dial. All of this was built around the reference 96 movement, one of Patek Philippe's workhorses.
Fast forward almost a century, and there eighteen different Patek Philippe Calatrava variants available. That's not eighteen different versions over the decades. That's eighteen different versions currently in production. There have been dozens more throughout the years. Now, you can get a more modern movement. Patek Philippe has even conceded to complications, and some variants have a 24-hour subdial at the 6 o'clock position. There are also a few variants with date windows at the three o'clock position. Even so, you're looking at a plain, minimalist watch that's suitable under just about any circumstances.
JLC Reverso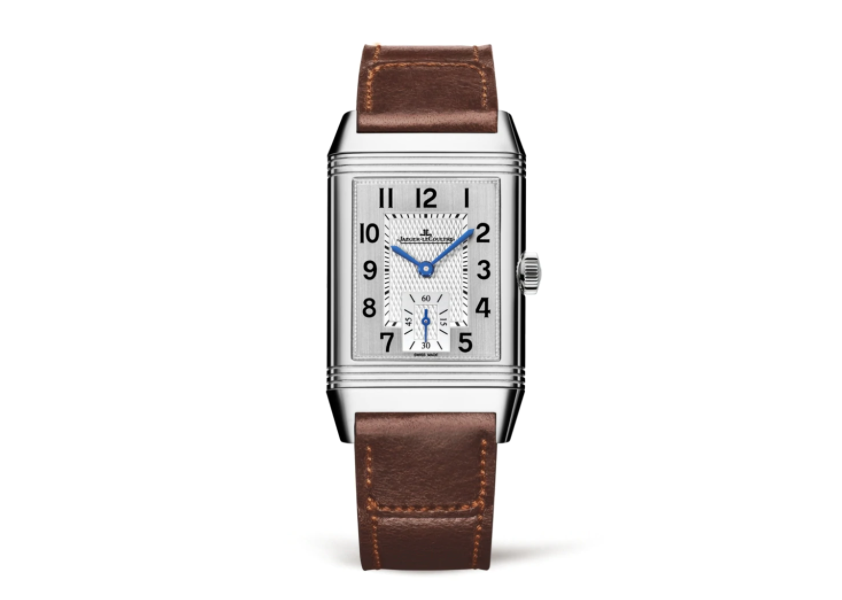 The JLC Reverso was built to face a unique problem: how to build a watch that can withstand the rigors of a polo match. This was no laughing matter. In the 1930s, British officers in India loved the game to the point of obsession. In order to maintain military readiness, most of them preferred to wear their watches. After all, if you're suddenly being called to arms, you don't want to be scrambling around for your watch. Unfortunately, Polo is a fairly rugged game. For those of you who don't know, it involves riding on horseback, swinging a mallet at a ball. As you can imagine, an environment with a bunch of military officers swinging wooden hammers in the same area is not a good place for a watch.
JLC's solution was innovative. They built the Reverso, a watch that can be easily flipped over to protect the crystal, without removing the watch from your wrist. This is easier due to the rectangular design, since there isn't a bulging, curved case side getting in your way while you flip it. As with any watch this old, the Reverso has received many upgrades over the years. It's also available in dozens of colors. But even though the days of British officers in India is long past, the days of the Reverso are only beginning.
Omega Speedmaster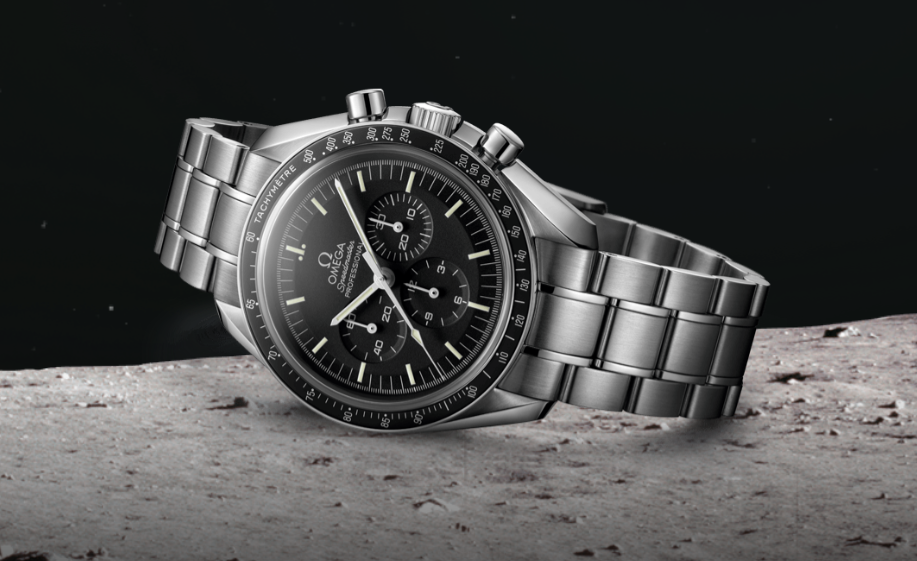 The Omega Speedmaster isn't technically a single watch; it's a line of watches, which started with Omega's first chronometer, released in 1957. Perhaps the best known of these is the Moonwatch series. The original Moonwatch was hand wound, and some of the current Moonwatch's continue this tradition. This was essential for the Moonwatch's purpose; it went with Neil Armstrong on the Apollo 11 mission, and an ordinary mechanical movement won't work in zero gravity.
All Speedmaster versions share two things in common: a fat, beefy design, and a chronometer-grade movement. Other than that, the cosmetics are more or less up to you. There are over a dozen variants available, including their solar-powered tribute to the HB-SIA solar-powered plane. Case options range from jet black to stainless to rose gold. Strap options range from canvass to leather to steel. Be warned, though. The Speedmaster is in high demand, so it can be tough to get your hands on the exact variant you want. Shopping for the perfect Speedmaster can sometimes involve years of patience.