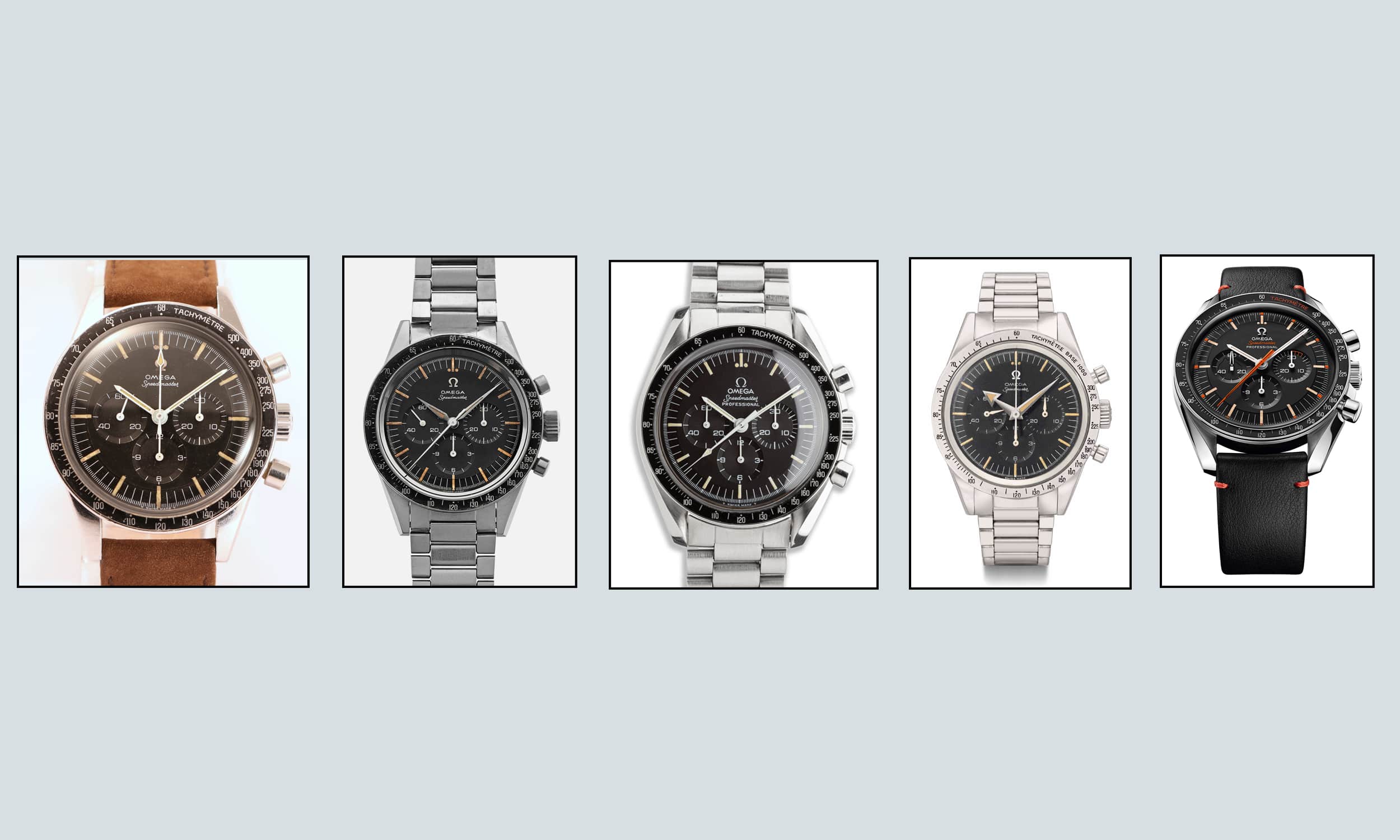 In the pantheon of famous watches, the Omega Speedmaster is one of the elder gods. Originally released in 1957, the original design is still available, albeit with some modifications to keep it up to date. And with dozens of variants – and even more special editions – there's a Speedmaster watch for any taste. It comes in a number of designs, and with a wide variety of materials used for construction. It's honestly hard to find a watch with a more prestigious history.
It would be difficult to catalogue every single version of Speedmaster watch; you'd need a small-scale wiki to even attempt the task. That said, there are some variants that stand out more than others. Here, I'm going to touch on five of the rarest and most desirable Speedmasters. If you're a collector, you'll want to have at least one of these timepieces in your collection.
Speedmaster Ref. 105.003 "Ed White"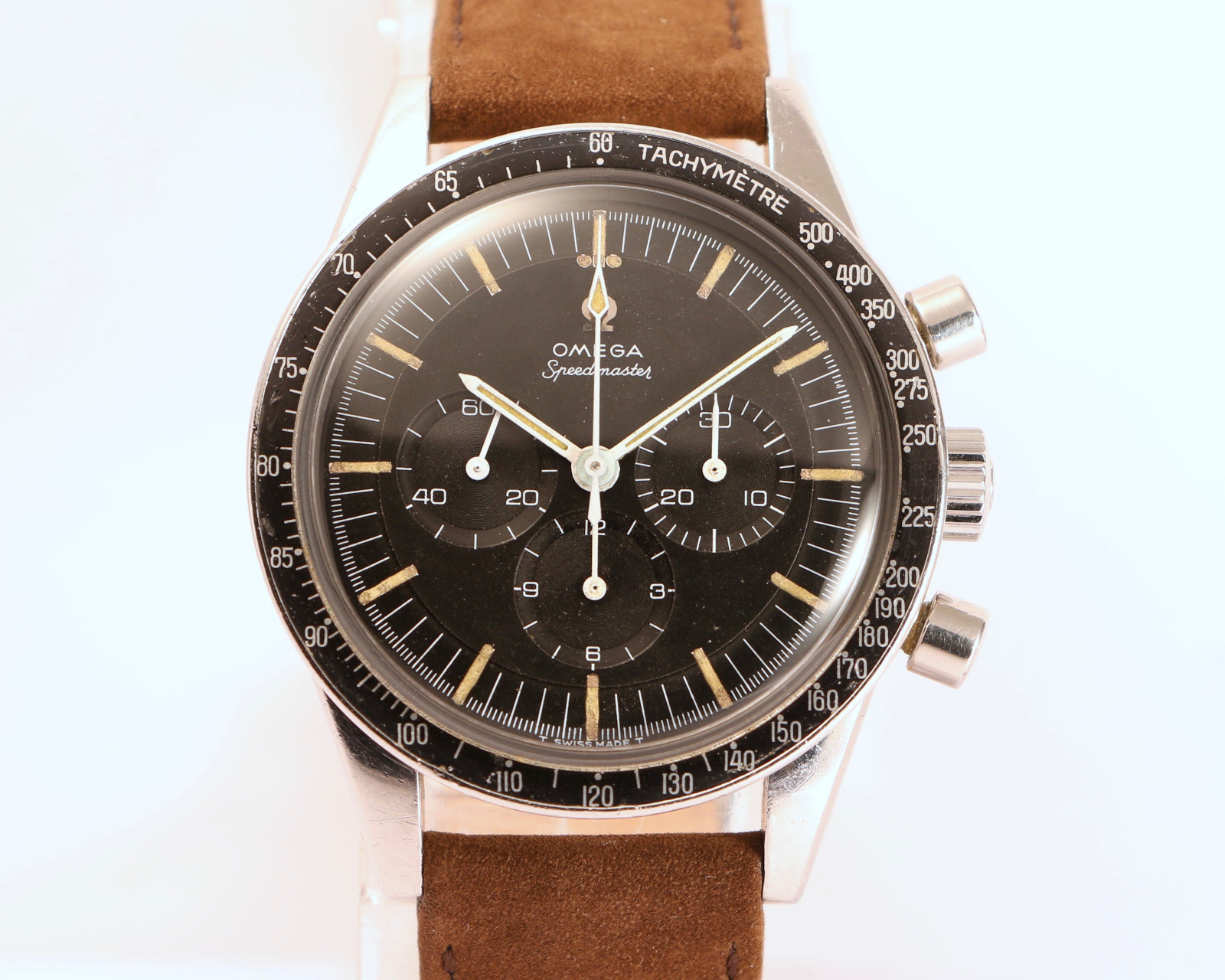 The 105.003 is similar in many ways to the Speedmaster Professional "Moonwatch," most notably due to the wide, white hands. It's often known as the "Ed White," since NASA Astronaut Ed White wore it during his spacewalk, the first ever in history. In fact, the 105.003 was the original watch Omega used to obtain its NASA qualification. Most of NASA's watches ended up being the successor, Moonwatch model, but a number of 105.003s were used as well, which explains how one ended up on Ed White's wrist.
This watch had a limited run. It was introduced in 1964, on the heels of Omega's transitional 105.002 model, and it was only produced through 1969. In fact, you'll often find it listed next to the 105.012 and 145.012, which were considered to be a replacement.
Because of its short run, combined with its iconic status, the 105.003 can be tough to get your hands on. It will cost upwards of $15,000 or $20,000, depending on the exact condition. Even so, it's the most affordable Omega watch you'll find from the pre-Professional era. A more affordable – and almost as collectible – alternative is the Speedmaster Calibre 321. It's based on the 105.003, but was released in 2020, so it's more readily available.
Speedmaster Ref. CK 2998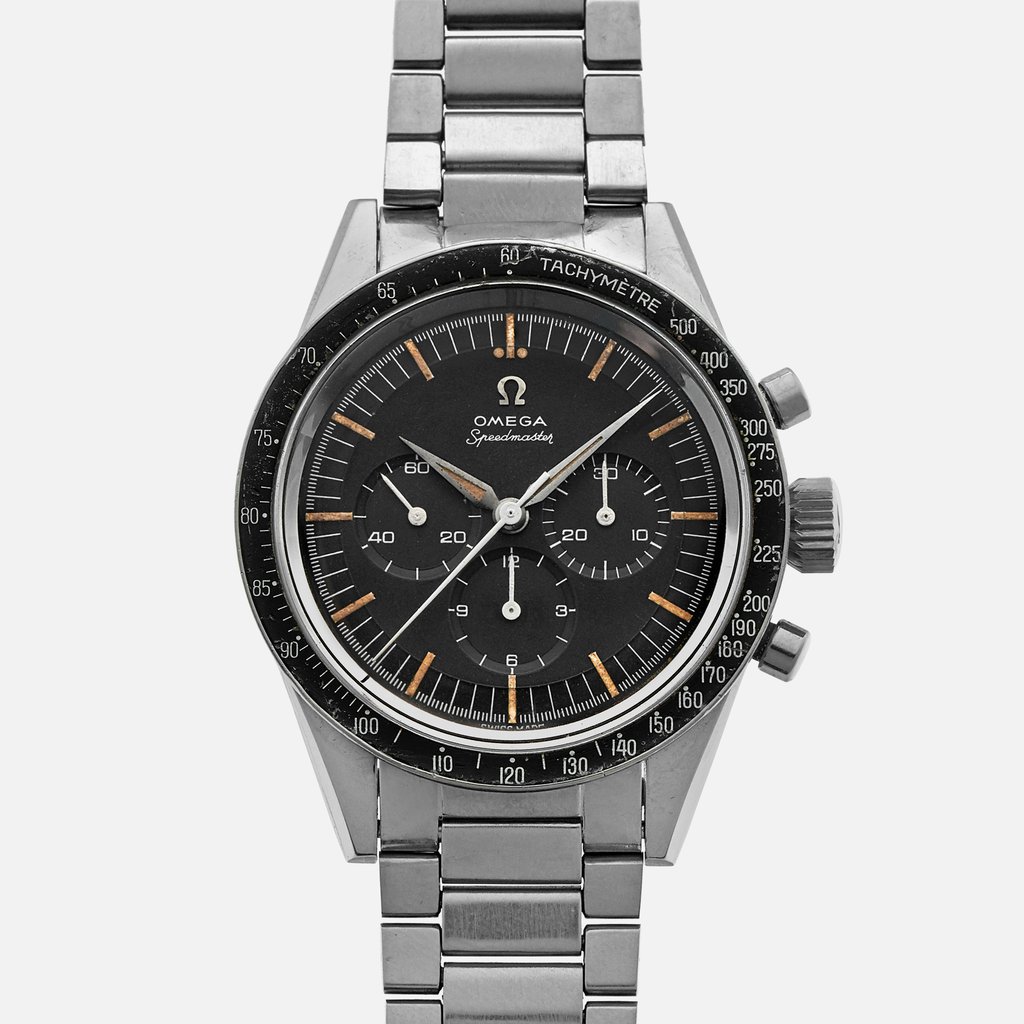 The Speedmaster CK2998 is another pre-Professional watch. Originally released in 1959, this is the first Speedmaster watch to make it all the way to outer space, albeit in an unofficial capacity. See, NASA would not certify the Speedmaster until 1965, when it became the official watch of the Gemini and Apollo programs. But the CK2998 went to space way back in 1962, when astronaut Wally Schirra wore it as a personal possession on the Mercury-Atlas 8 mission. By the time Schirra flew again, on Gemini 6A, the Speedmaster would be officially issued to astronauts. He would wear the Speedmaster to space a third and final time in 1968, on Apollo 7.
One of the most notable features of the CK2998 is its straight, 19mm lugs. These straight lugs are only found on earlier-model Speedmasters, before Omega ditched them for a sleeker, curved design. The second hand is straight and needle-like, without the tip you'll see on later Omega watches. You'll also find other pre-Professional features, such as the Omega brand name instead of the word "Professional." The Caliber 321 movement is a bit outdated, but that's part of the appeal. Besides which, it's not like anyone is buying a 62-year-old watch for its pinpoint accuracy.
Speedmaster Ref. 145.022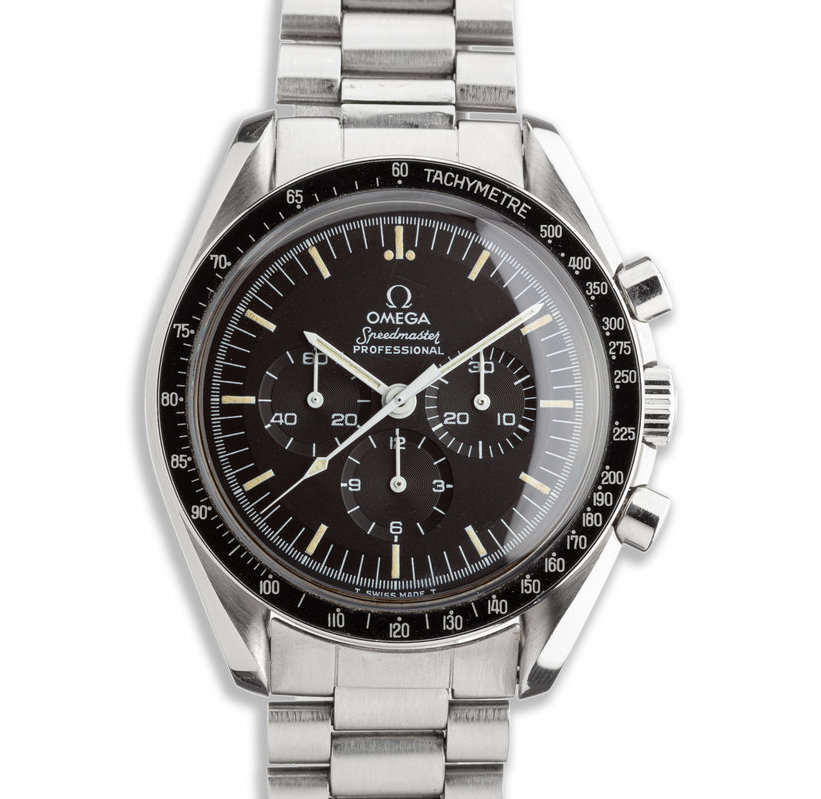 One of the most sought after features on a vintage Speedmaster is the stepped dial. On a stepped dial, the outer ring with the index is noticeably higher than the rest of the surface, with a sharp vertical step down on the inside. Newer Speedmasters utilize a domed dial, which has a smooth transition between the two surfaces. This makes for a sleeker look, but it lacks the same vintage appeal.
Unfortunately, vintage Speedmasters are expensive, as you'd expect from an old collectible. But that doesn't mean you have to mortgage your house to buy one. Instead, you could choose a Speedmaster 145.022. The 145.022 is the successor to the 145.012, but it comes with a more modern movement. Instead of the older Caliber 321, it uses the early-70s Caliber 861 instead, so it's a tad more reliable.
This watch has everything you'd expect from a vintage Speedmaster. It has the iconic tachymeter bezel, the three subdials, and the straight lugs, although by this point Omega was providing their second hands with larger tips for better visibility. On some 145.022 models, there's also an applied logo on the dial, a result of Omega using up some old stock; these watches have a special collector's value. The only major downside of this watch is the tritium luminous material, which loses its glow over time.
Speedmaster Ref. CK2915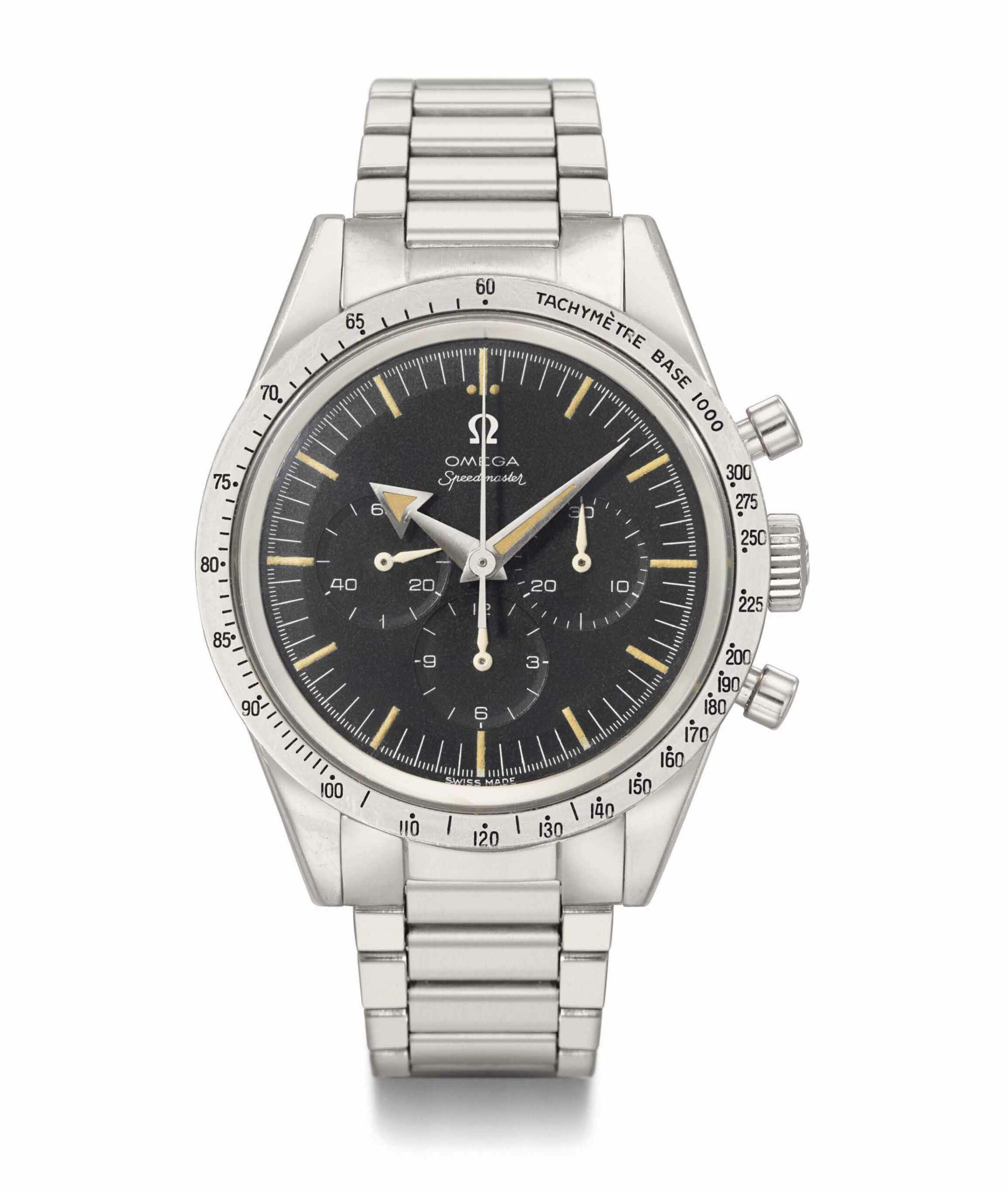 If you want the most vintage of vintage Speedmasters, the CK2915 is impossible to beat. Released in 1957, it's the original Speedmaster, complete with a stainless steel tachymeter bezel that would go on to become iconic. There are three subdials, which mark off minutes, hours, and seconds. It also utilizes the Omega Caliber 321, which would be the standard movement for the Speedmaster series before being replaced in 1968 with the release of the Speedmaster Professional 1455.022.
This Speedmaster has broad hands, with an arrow shape and lume highlights in the center. These sit against a black dial, which provides a sharp, easy-to-read contrast. But despite its truly historic status, there are a couple of drawbacks to the CK2915. To begin with, it's very expensive. But even if money is no object, you've got to be careful of what you're buying. The CK2915 has been around for a long time, and your prospective seller probably isn't the original owner. You'll want to have the watch looked at by a professional to make sure nobody made any alterations.
Speedy Tuesday Ultraman Ref. 311.12.42.30.01.001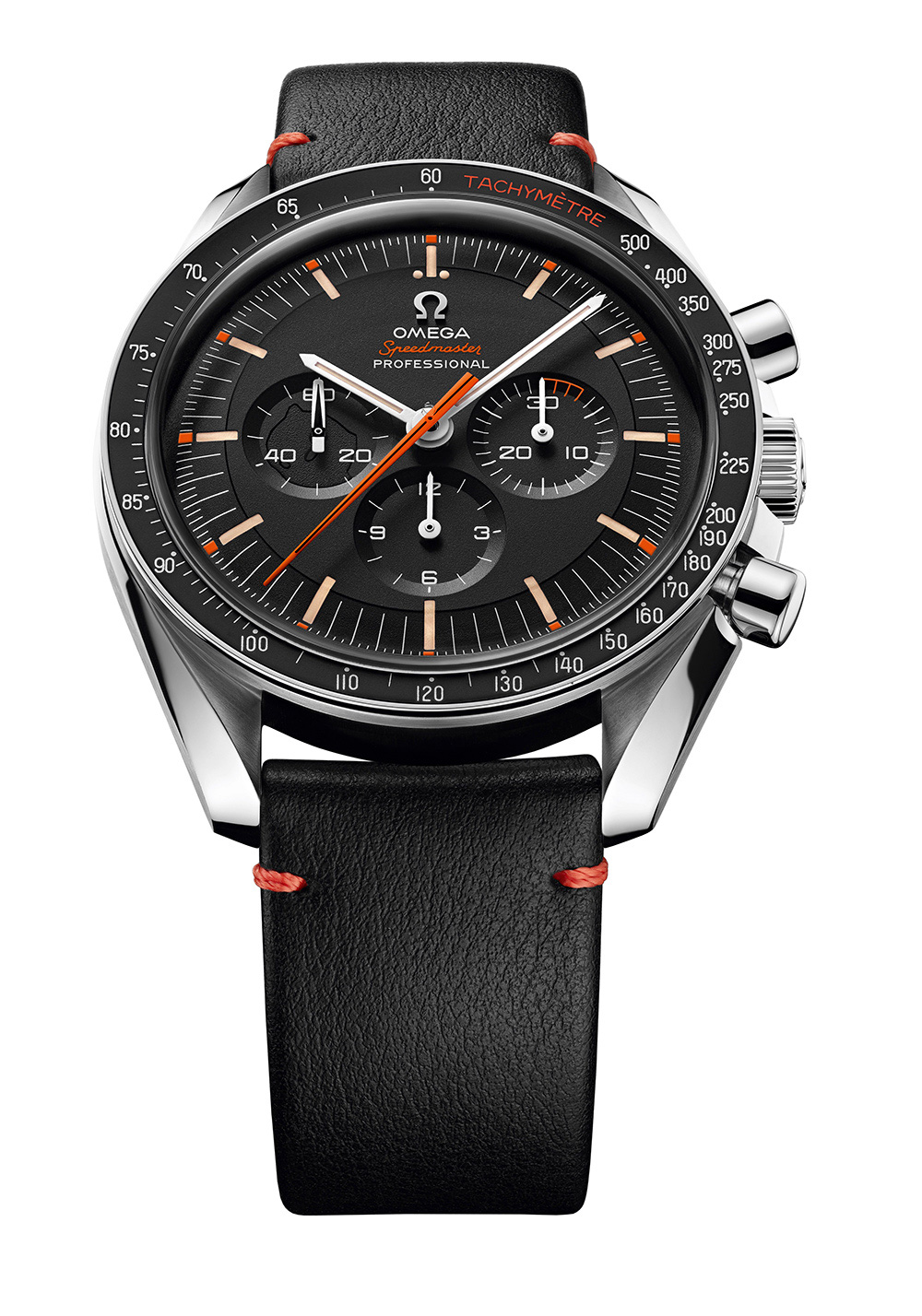 The Speedy Tuesday Ultraman was only released in 2018, so I'm following up my oldest selection with my newest. This is a limited edition, with a production run of only 2,012 pieces. This number isn't random; it's a tribute to the year Fratello Watches started using the hashtag "#SpeedyTuesday" to promote their content.
Although it's new, there are a number of retro features that make the Speedy Tuesday Ultraman worth considering. To begin with, it's inspired by the original Speedmaster Ultraman, which was released in 1967. This watch had an iconic orange chronograph second hand, which the Speedy Tuesday wears with style. Along the same lines, the first three minutes on the minute subdial are highlighted in orange. This is a tribute to the Ultraman series, where Ultraman could only spend three minutes in the atmosphere. Other orange highlights include dots on the five-minute markers, and an orange stripe running down the strap. On the dial, you'll find an old-school painted Omega logo, with the word "Professional" nowhere to be found. There are even straight lugs, a rare departure from Omega's newer, curved lug design.
All of this comes with the form factor you expect from the Speedmaster watch. There's the classic tachymeter, the protected crown, the two pushers, and the three subdials. If you want a unique twist on a classic design, this is a good choice.