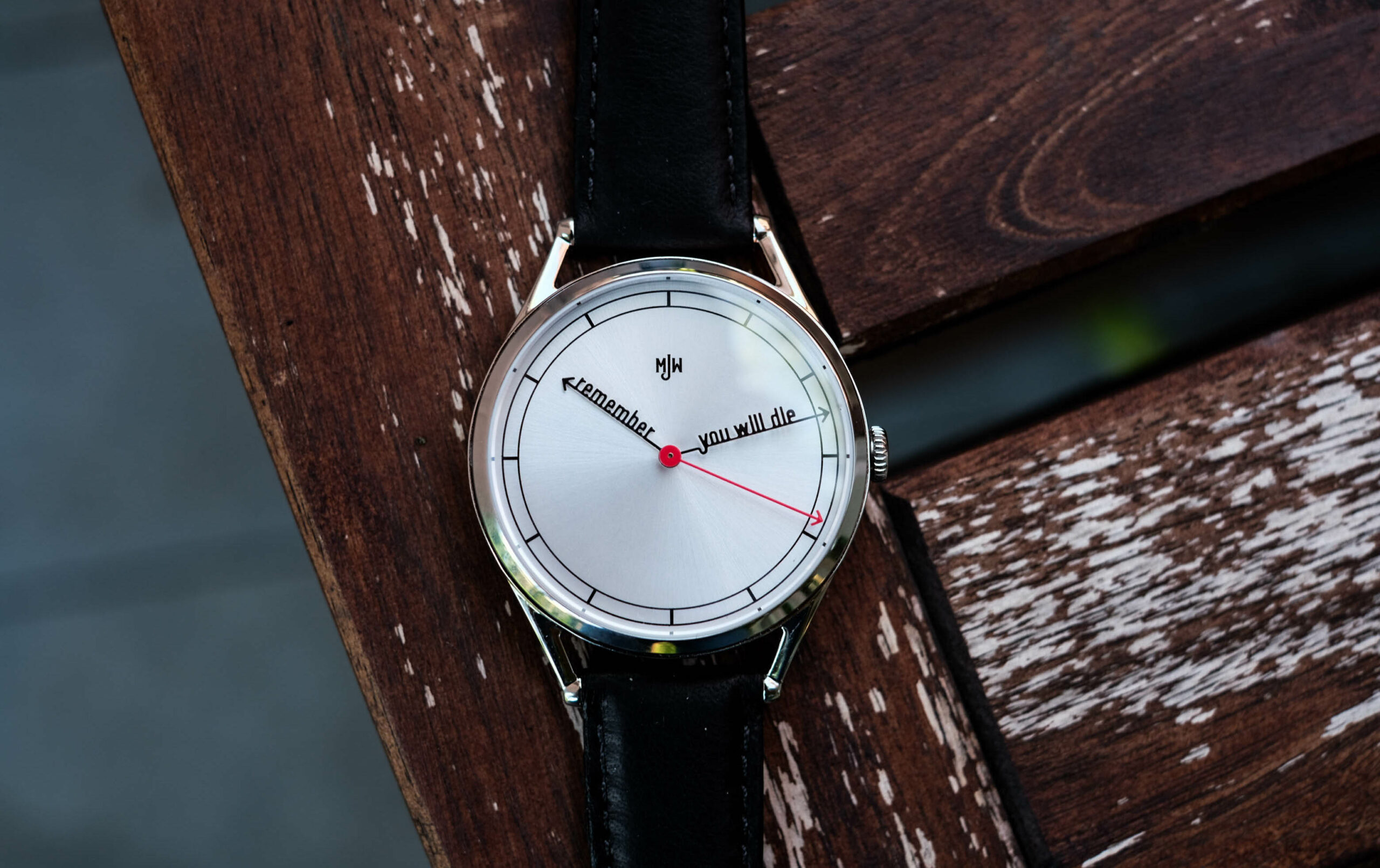 'Traditional'. 'Timeless'. 'Classic'. These are words that get thrown around the watch world quite a lot, and 99% of brands stick to the tried and tested methods of producing traditionally good-looking watches that appeal to the masses. Well, in this article, we'll take a look at one brand that didn't exactly get the memo. Mr. Jones watches are something completely different, and most of their watches will turn more heads than if you were to wear an Omega Speedmaster. Recently, the company announced a new mechanical version of its 'The Accurate' model. Keep reading to find out just what this watch is all about.
Quirky Design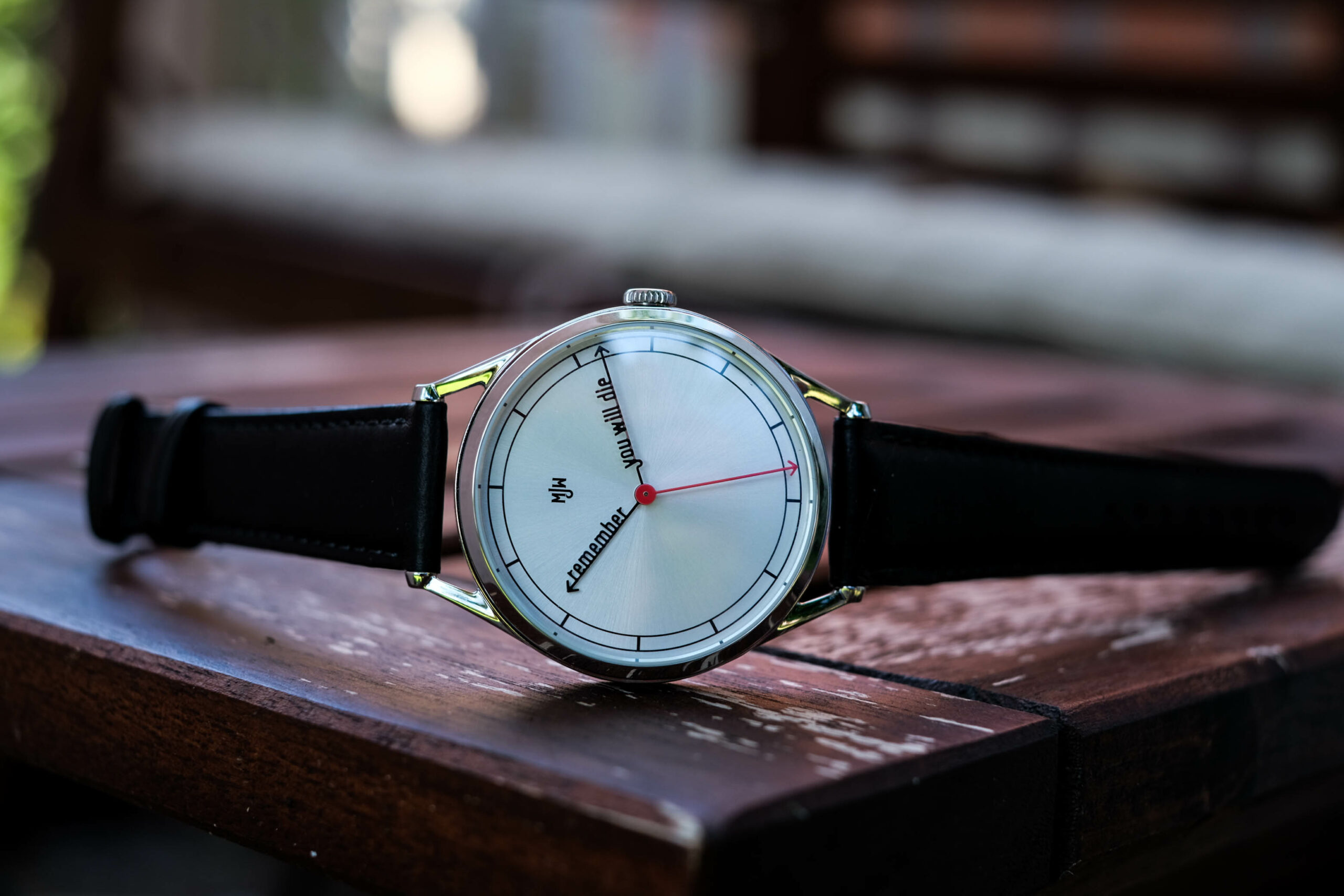 The Accurate doesn't exactly use a design that you might expect. Primarily, on the metal hands, you'll find the words 'Remember You Will Die'. This phrase is a translation of the Latin 'momento mori', which has been a key idea of influential philosophers for thousands of years. This is also why The Accurate is branded as the most accurate watch in the world because ultimately, the only certainty in life is death. Normally, Mr. Jones watches are pretty light-hearted, but this one's going to make you reconsider everything whenever you check the time!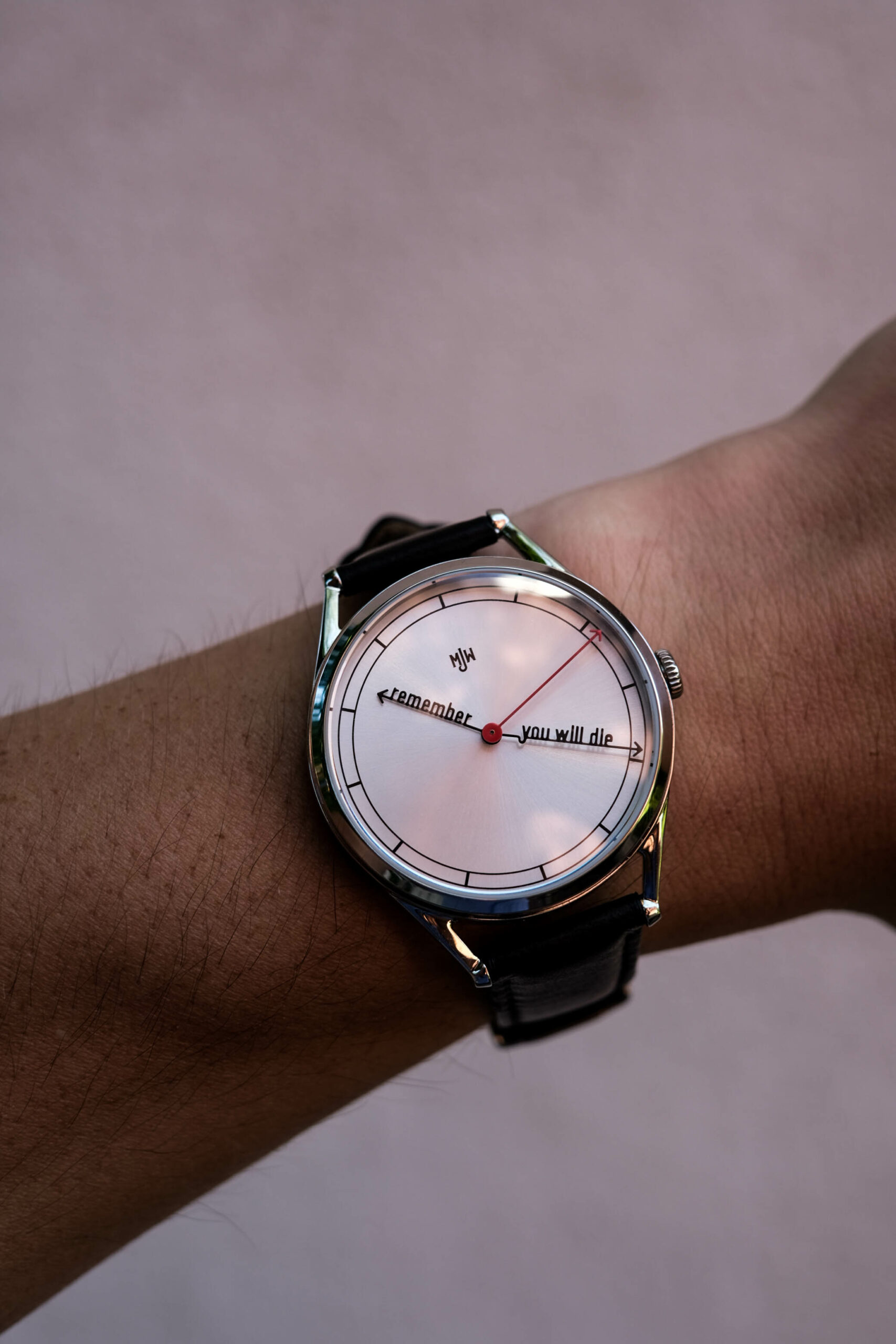 Aside from these unique hands, the dial itself is very plain. There are no real hour markers, with Mr. Jones instead opting for a numberless design. The only branding sits just below 12 O'clock, and other than this, the dial is completely barren. This isn't going to suit everyone's taste, but this minimalist approach does look pretty classy, in our opinion at least. It also makes The Accurate much more understated than a lot of the other watches that Mr. Jones produces. In fact, unless you were to take a proper look at the watch, you probably wouldn't realize there was anything special about it.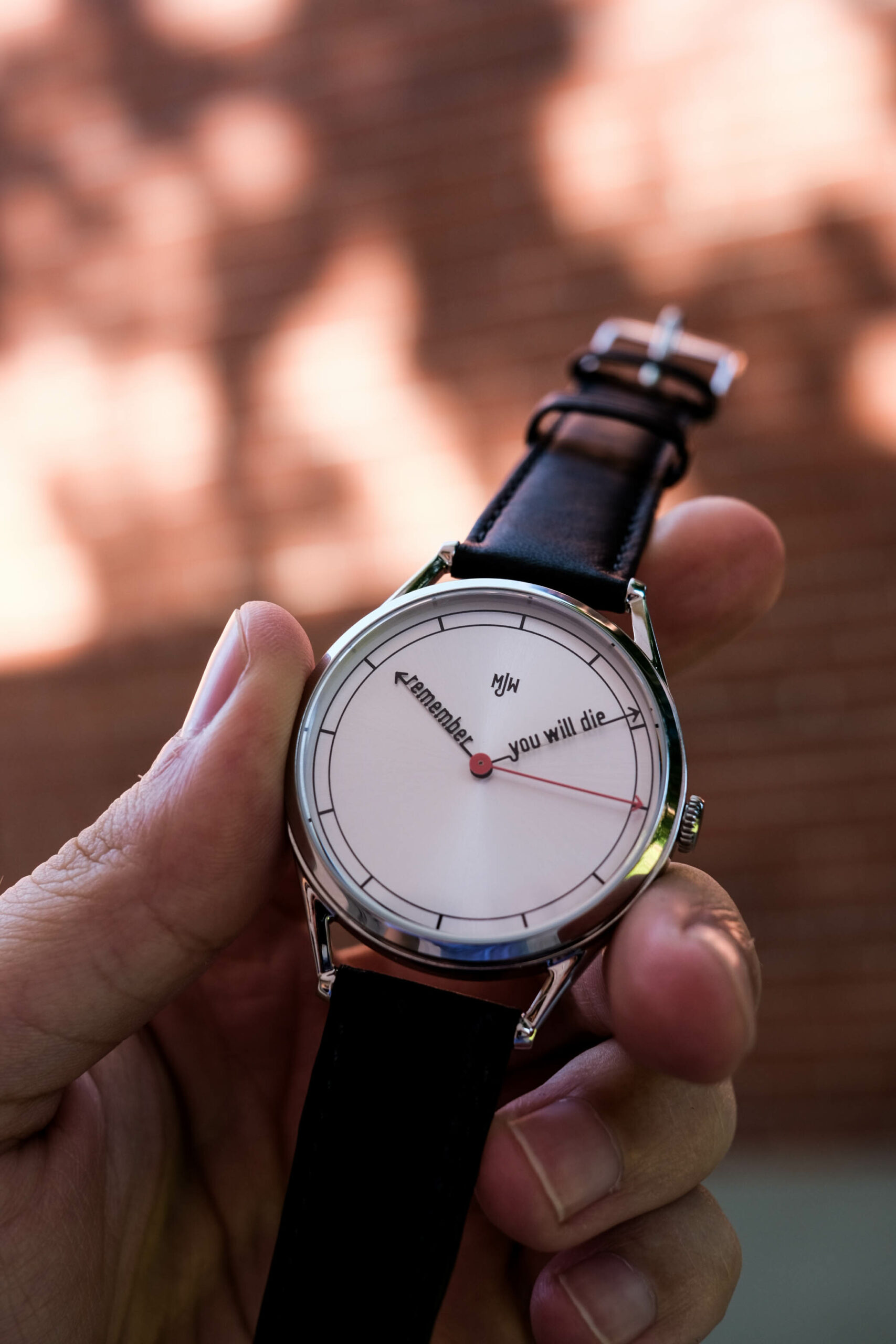 The case has been enlarged slightly to 40mm, up from the 37mm design that the quartz model used. The 37mm case did feel pretty small, even for average-sized wrists, so these new dimensions should make The Accurate a little more wearable for most people.
The Accurate comes on a black leather strap, and just like the dial, this is very plain and understated. This strap isn't bad quality by any means, but it does feel a little unexciting.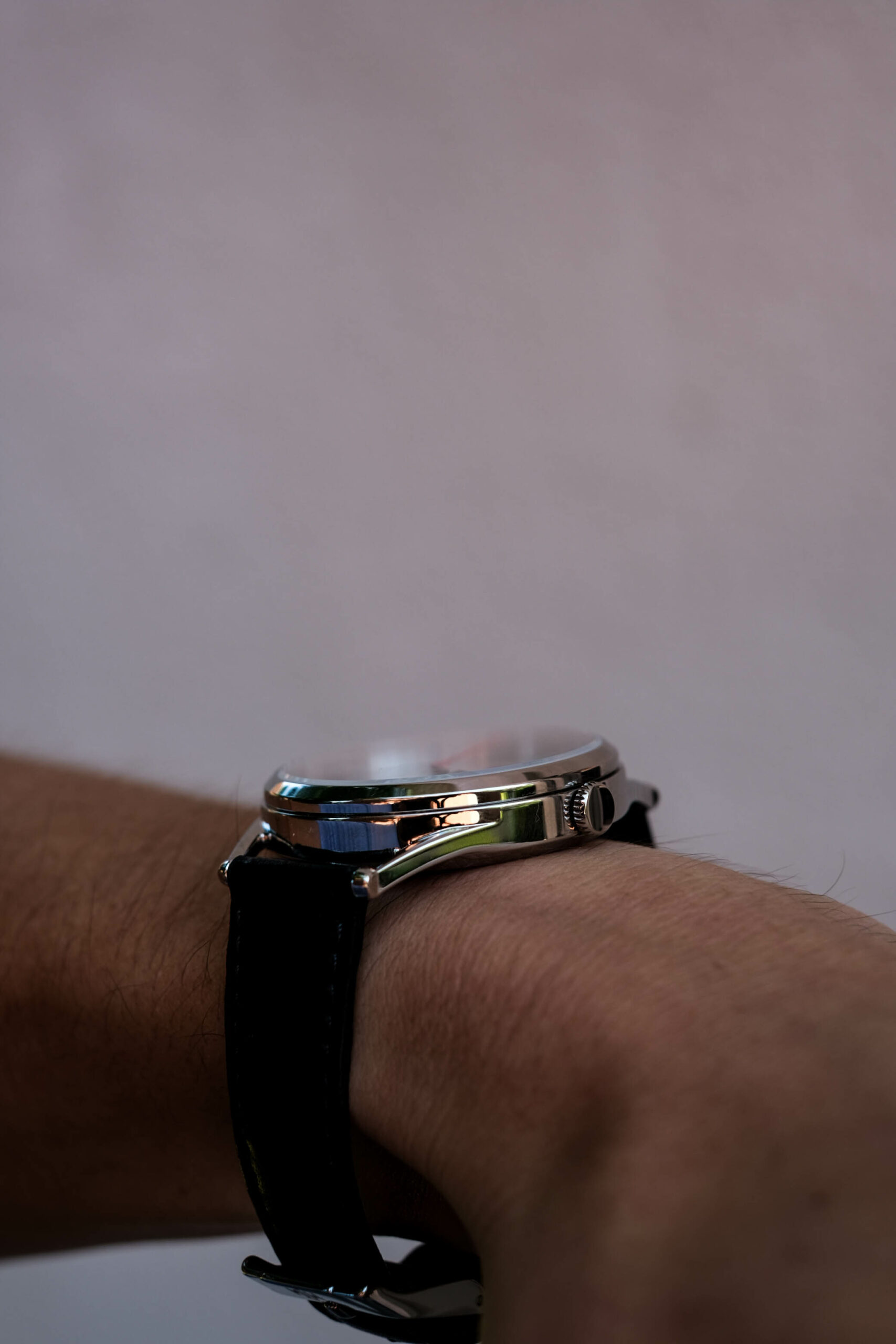 Turning the case around, you'll notice that the movement is actually on display for you to look at. It's not the prettiest movement on the market, but does make the mechanical version feel that much better than the original quartz model.
Movement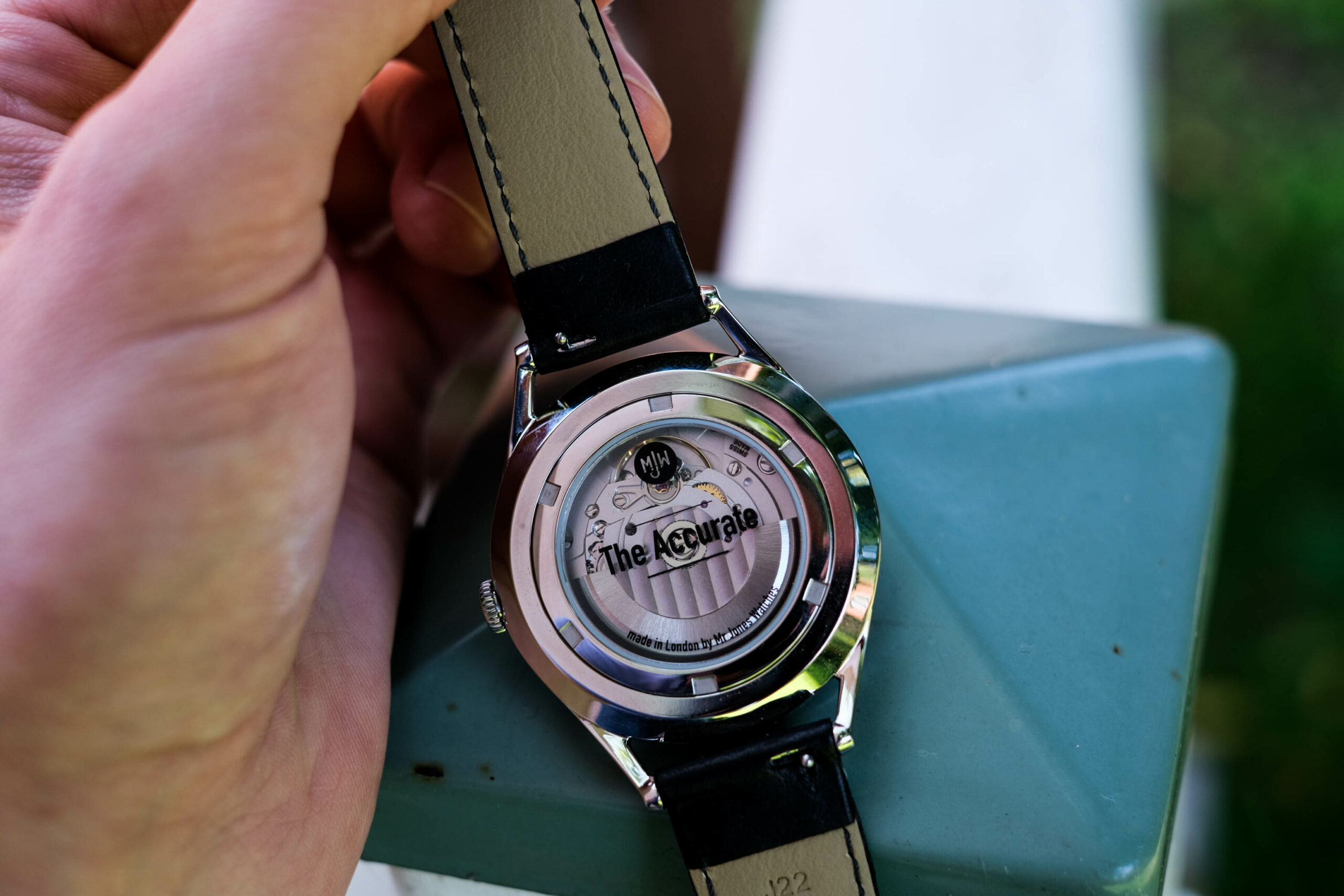 The Accurate makes use of a Swiss-made STP1-11 movement. This isn't the most impressive movement on the market, but for a watch of this price, doesn't feel too underwhelming.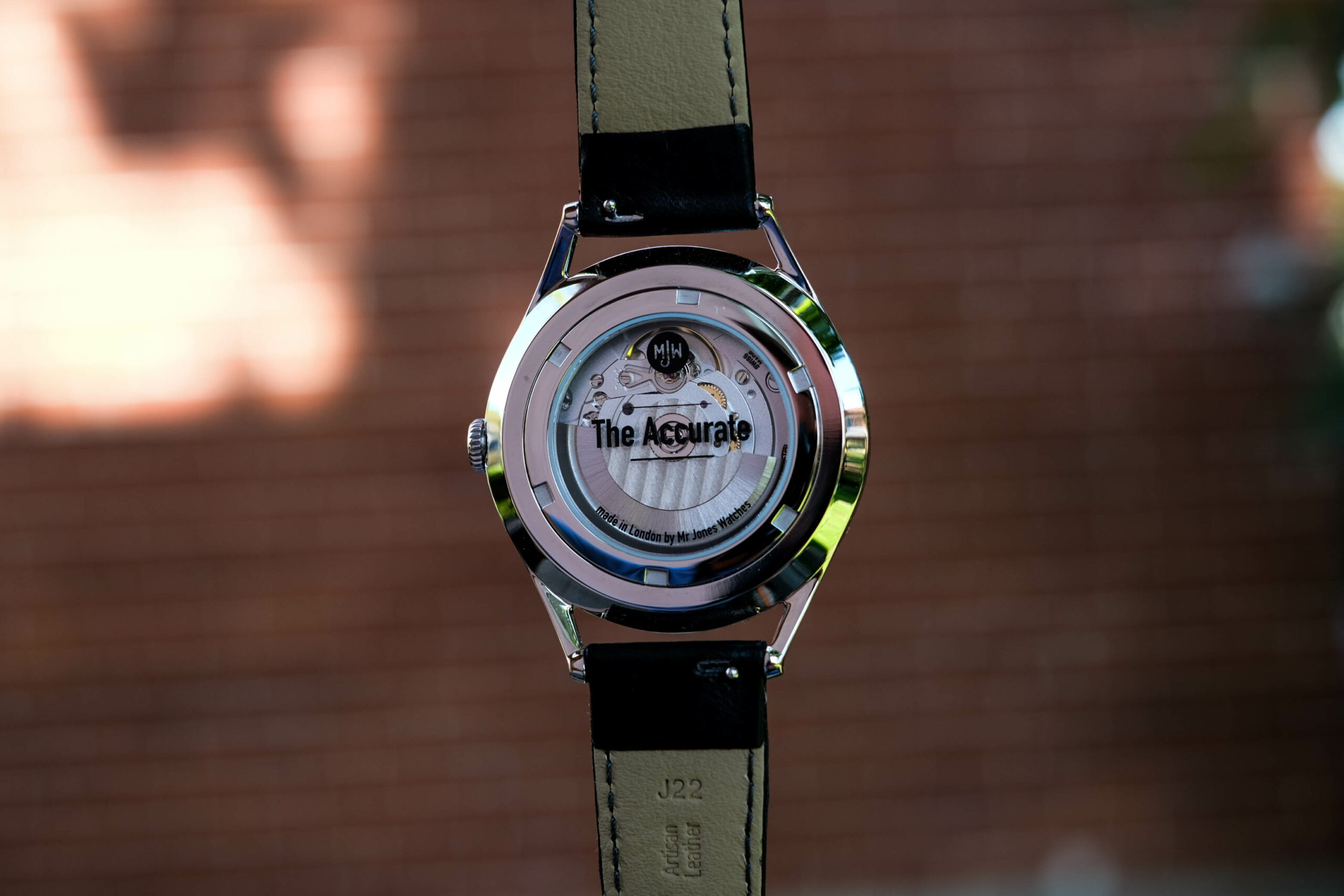 Key stats to note are a power reserve of 44 hours and an accuracy of +/- 20 seconds a day. So, while this watch may remind you of your ultimate demise, it might not do the best job of actually telling you the time!
Price and Availability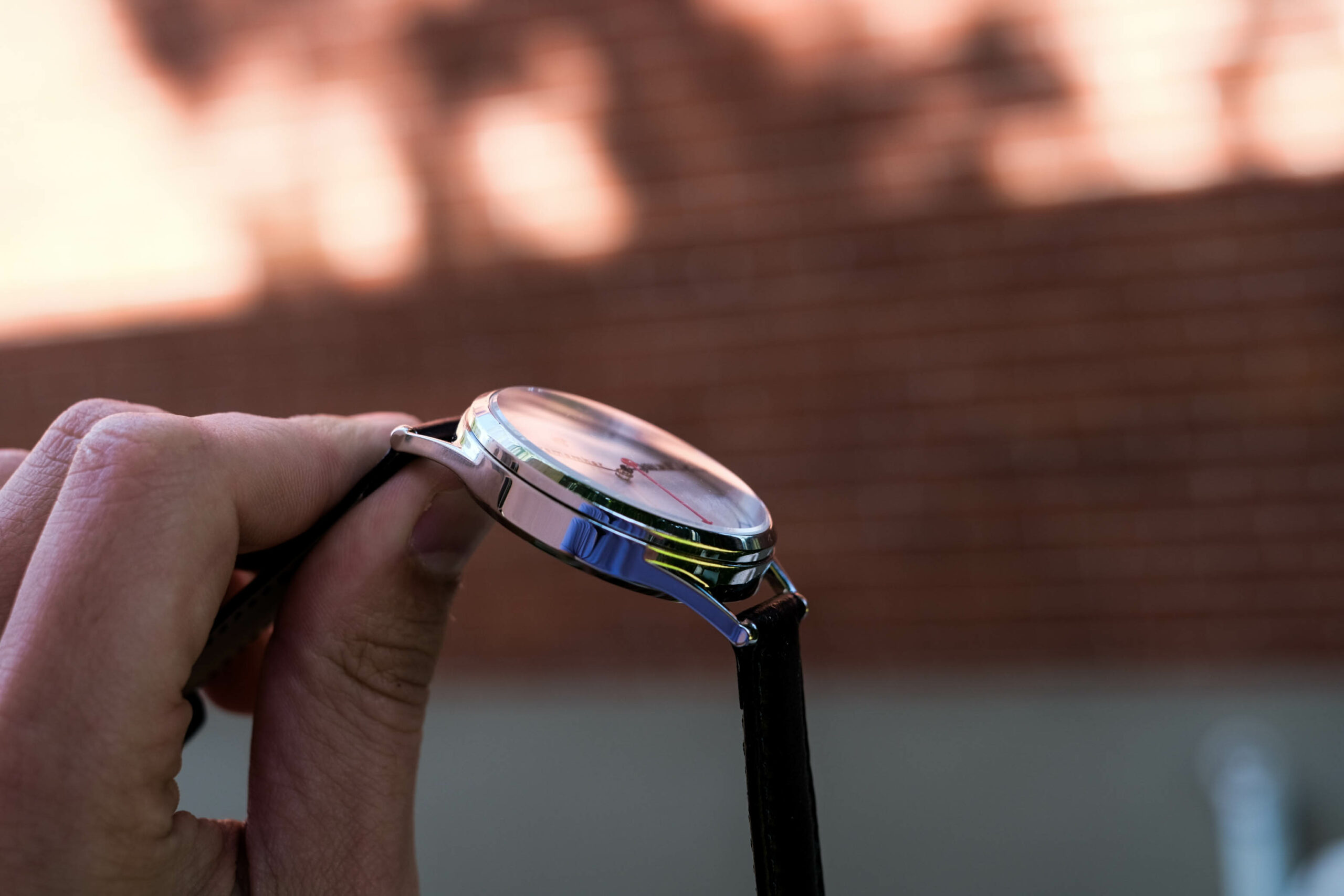 In terms of price, The Accurate sits at £545, or $680 usd, give or take. For this price, the Accurate isn't exactly the best value for money if raw specification and features is what you're after. You could definitely look to Seiko or Hamilton and get a watch with better stats all around for a similar price, or even cheaper. But, Mr. Jones watches have never been about offering the best quality on the market. Rather, the aim is to offer something completely unique that will turn heads because of how unique it is, rather than how well it's made. This is a watch that will pull on your heartstrings rather than impress you with its technicalities, one can say it leans more on the artistic philosophical side of the spectrum.
The Mr. Jones brand is based in the UK, but thankfully you can still get their watches, including The Accurate shipped to the US, Canada, and Europe for free.
Final Thoughts
Ultimately, there are so many reasons why you wouldn't want to buy this watch. The dial is very plain. The leather strap isn't the highest quality. The movement leaves a lot to be desired, and from a value-for-money standpoint for raw specs, The Accurate is not on the same level as some of its competitors.
But, there is one reason why you would – it's awesome. With The Accurate on your wrist, you can rock up virtually anywhere and be pretty certain that no one is going to be wearing what you are. And more people are going to be interested in this $700 watch than someone's $5,000 Oyster Perpetual that everyone's seen before. Watch collecting these days is more about the vibe of the watch, and how it allows you to express yourself anyways, rather than how technically accurate or immaculately finished the watch is.
If you get it, you get it and you will love this watch. And, if you don't, that's perfectly acceptable too- there's a reason why 99.99% of watch brands aren't like Mr. Jones. But, there's no denying that no other brand can claim to be as unique as Mr. Jones.
For more watch specs and information visit the official Mr Jones Watches website here.