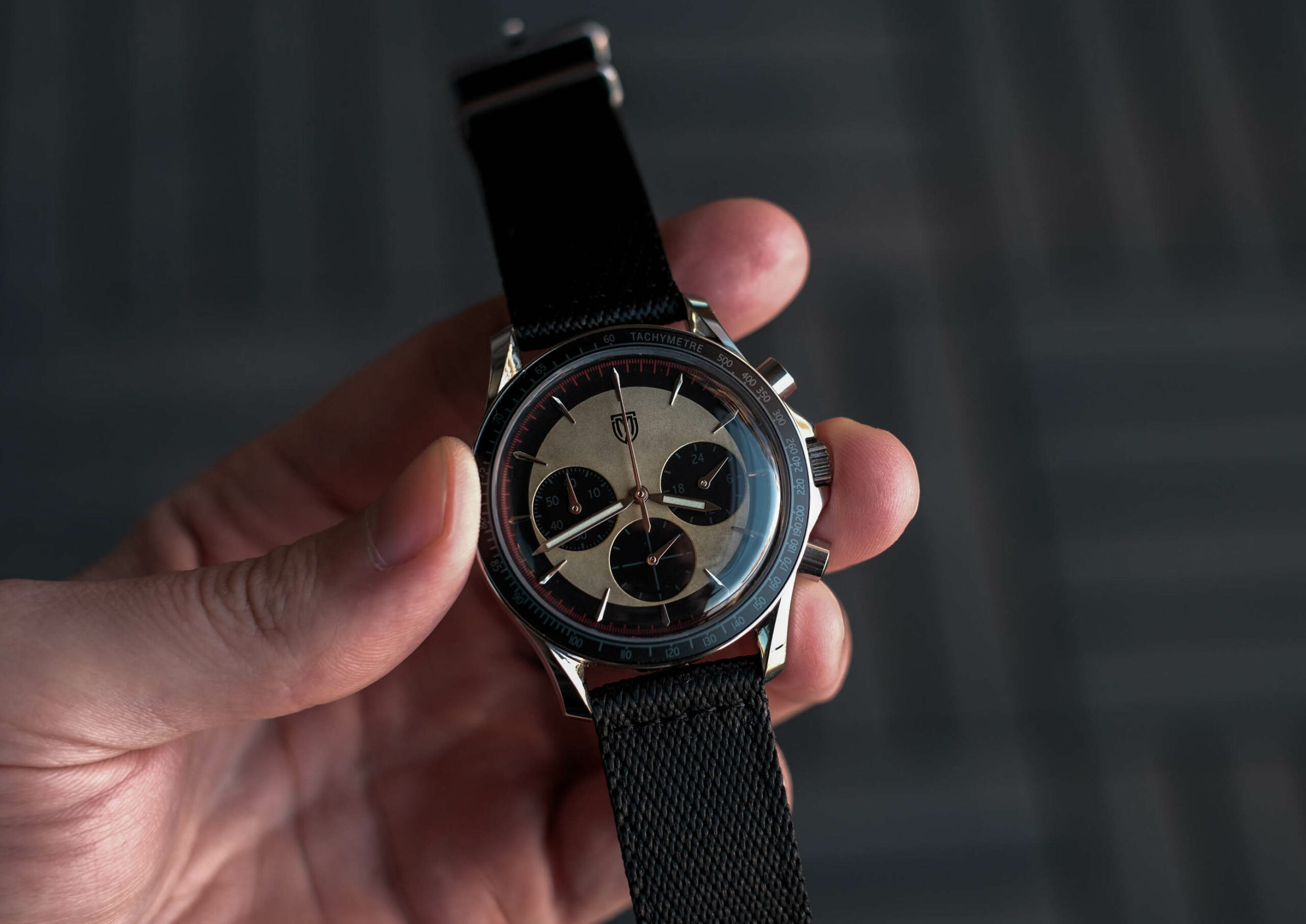 In the world of mechanical watches, there are plenty of established brands, building some top quality timepieces. But if you want to find a truly innovative design, sometimes you have to go off the beaten path, and look at some designs from newer microbrands. Some times, these designs are flops, mere gimmicks that are doomed to failure. But some times, the microbrands are addressing a real need on today's market.
Today, I'm going to be talking about a brand new watchmaker, MT&W. When I say "brand new," I mean brand new. They've built a few prototypes, but they haven't shipped a production model yet. But their prototypes have been well-received, and they're going to be announcing their Kickstarter campaign in the near future.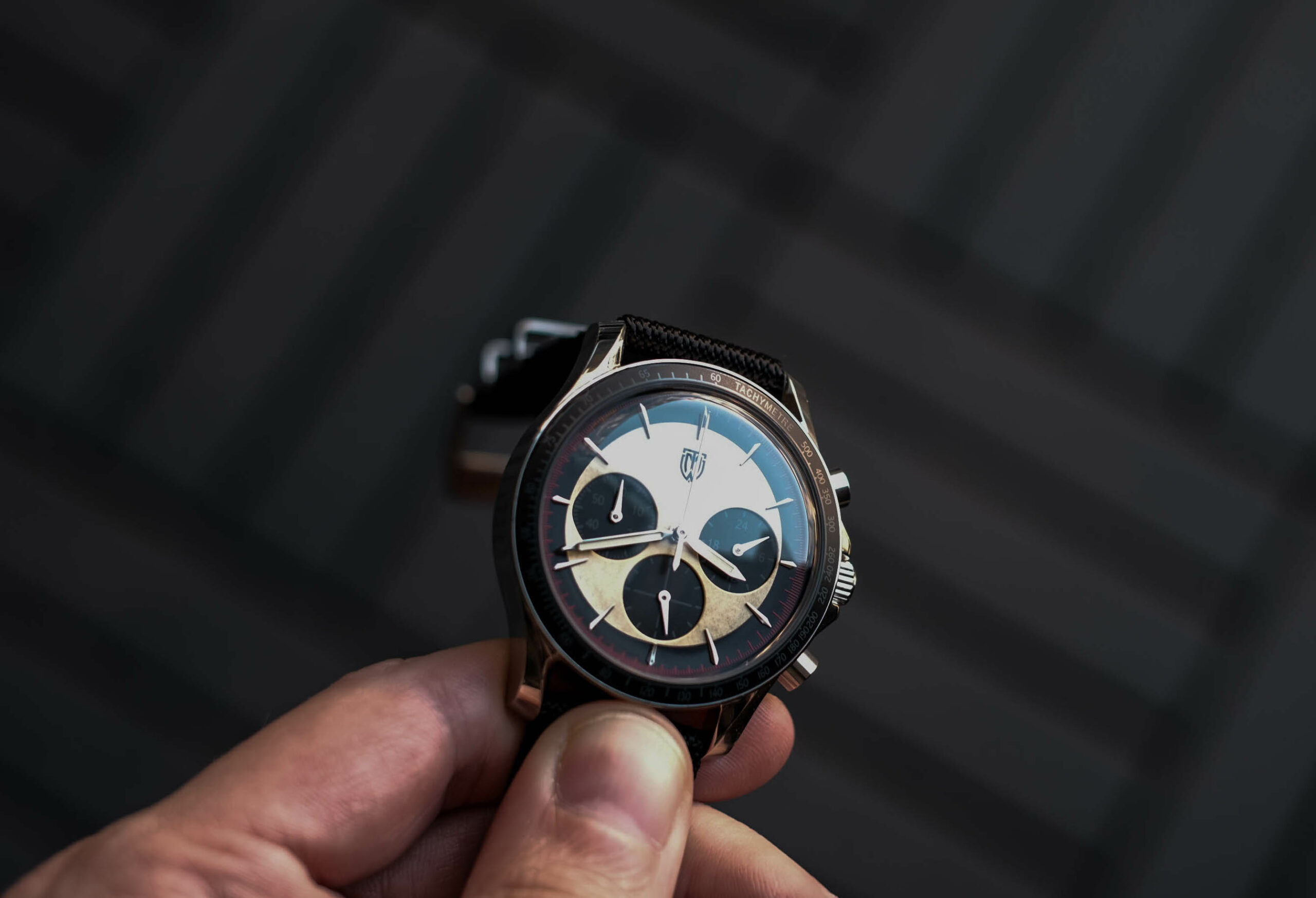 MT&W's goal is simple: to create vintage-looking watches with modern performance and features. For example, most of their watches use mechanical-quartz hybrid movements, which are more accurate than automatics, but give a classic, tactile tick that you just won't get from a pure quartz watch. MT&W's watches are also defined by their distinctive patina dial, which I'll describe more in a moment.
The watch I had the pleasure of reviewing is the MT&W Eclipse Vintage Chronograph. Many of their watches share similar features, but there are also significant differences. Let's take a closer look at this elegant vintage watch!
A Vintage Case and Crystal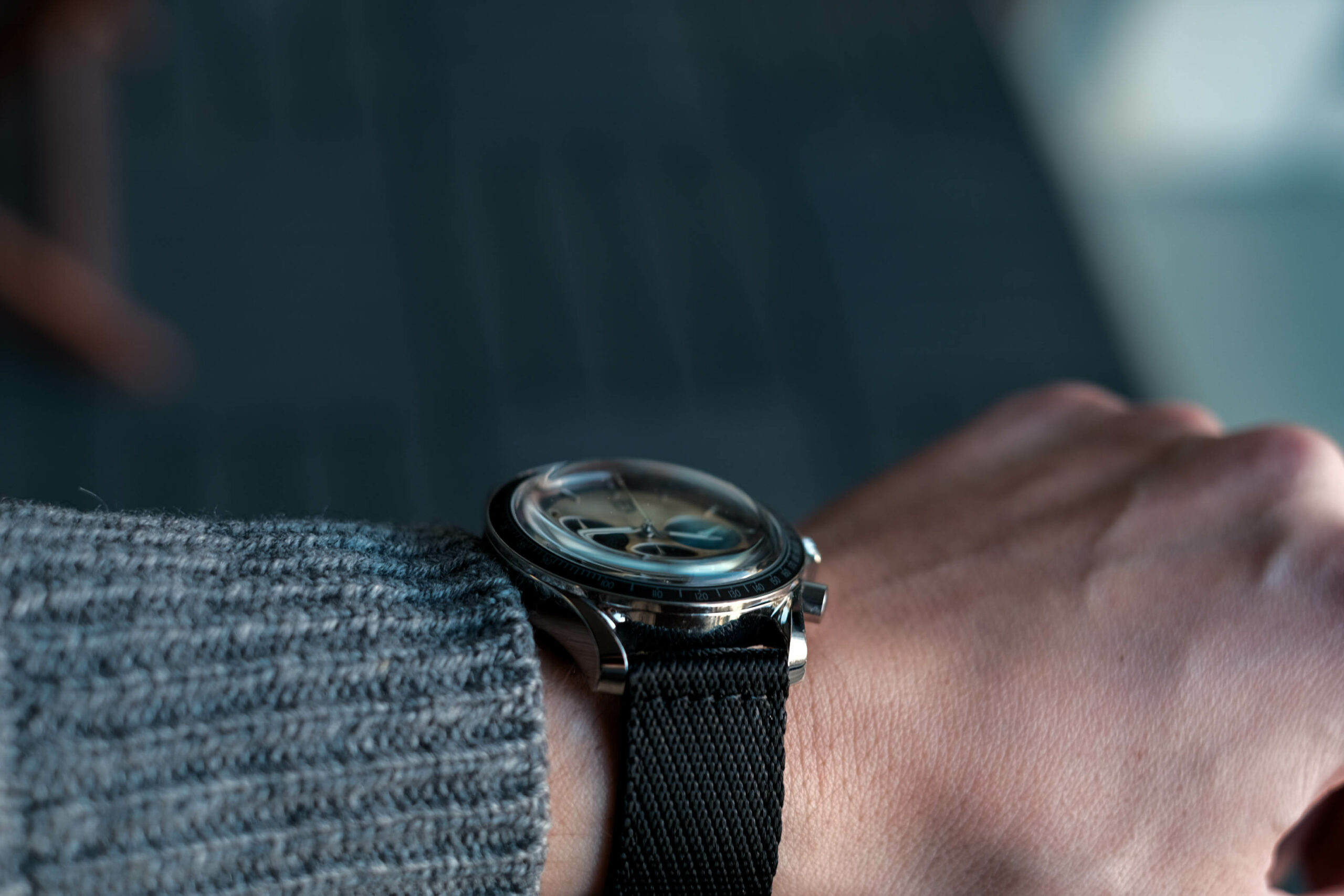 The Eclipse Vintage Chronograph has a durable stainless steel case, with a diameter of 40mm. This lends it a medium wrist presence, although it actually looks a bit larger thanks to the black tachymeter bezel. The bezel sports silver Arabic numeral markings, which range from 60 all the way up to 500. To help with all the various watch functions, there's a crown at 3 o'clock, with pushers both above and below it. The crown itself is well protected, with barriers guarding it from the top and bottom. This makes it harder to snag, or to accidentally twist.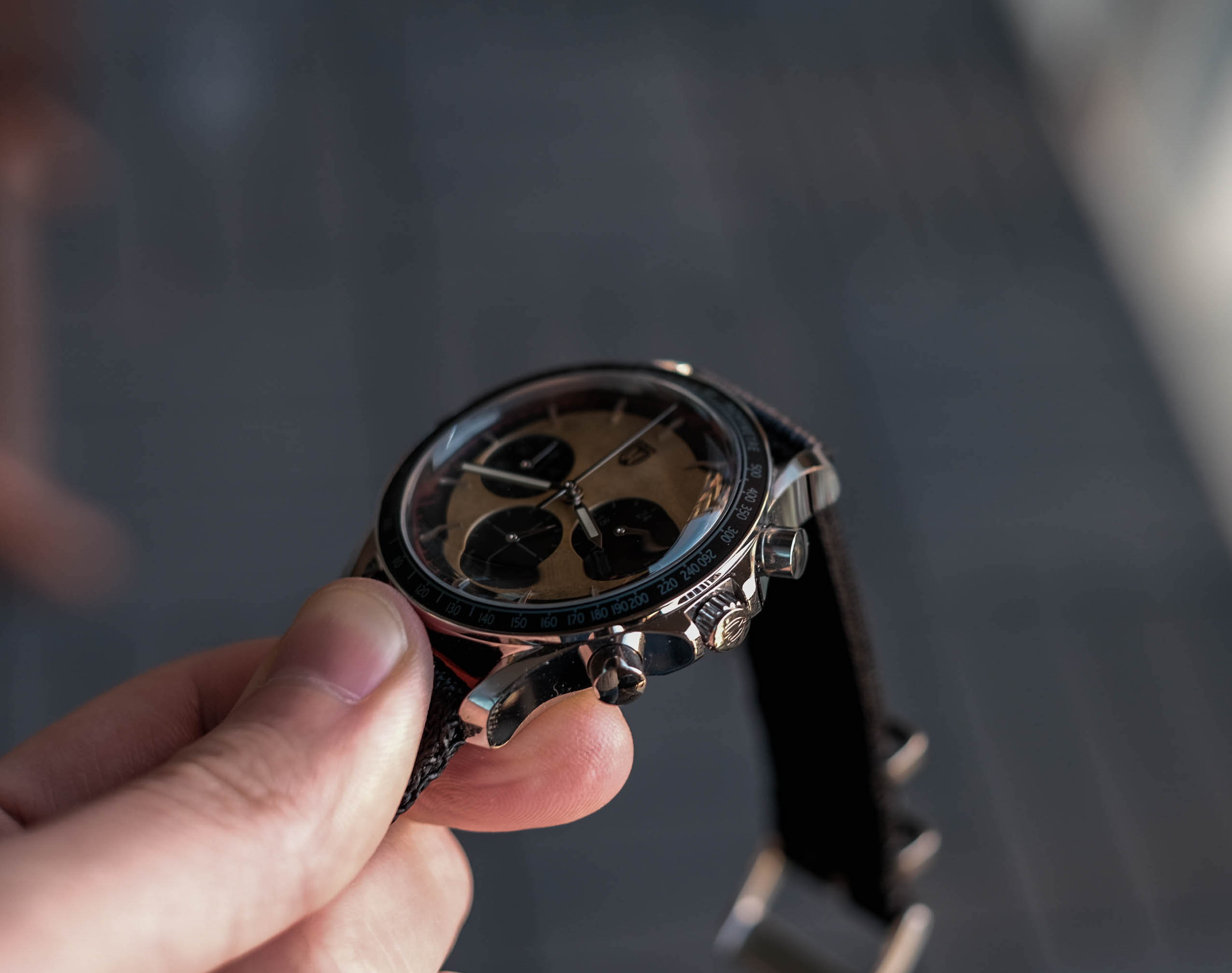 The crystal is made from hardened sapphire, which is almost impossible to scratch unless you really hit it quite hard by accident. The case back has a solid construction, with no display crystal. However, it does have a screw-down design. The screw down back makes the watch much easier to service in the future.
A No-Nonsense Chronograph Dial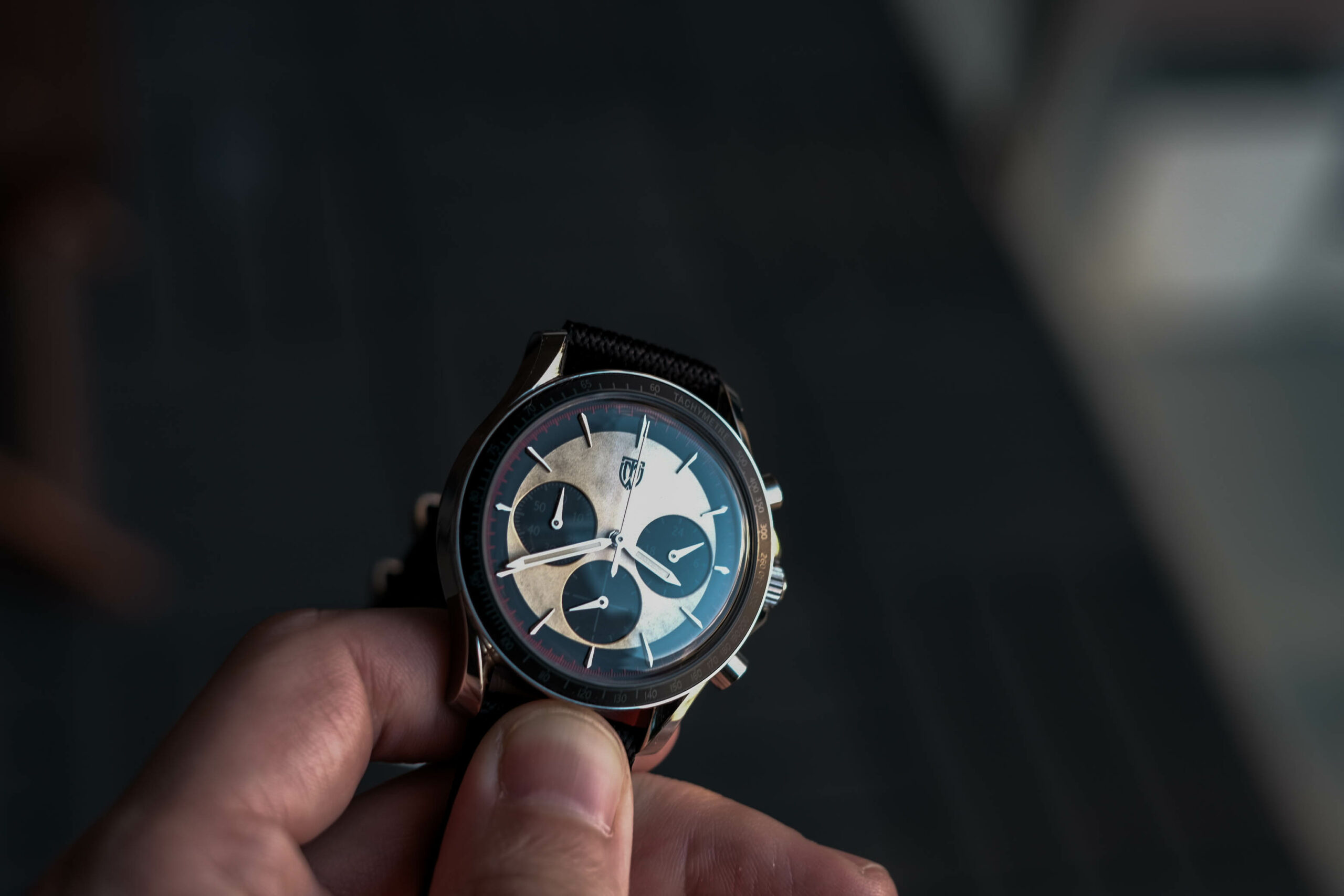 The main attraction of the Eclipse Vintage Chronograph is its gorgeous, classic dial. The base material is a dull matte black, but that's only visible around the outside. The bulk of the dial is coated with a golden patina. This patina is intentionally aged, and has a slightly different pattern on each watch, so every individual watch is truly unique.
On the outer, black area of the dial, there's an index consisting of hundreds of fine hashes. In addition to longer red lines at the one-second marks, there are slightly shorter lines at the 1/5-second marks. With an ordinary watch, you wouldn't need this kind of accuracy. But this index works in tandem with the long, silver chronometer hand. Unless you buy a dedicated stopwatch, you're unlikely to find this level of precision.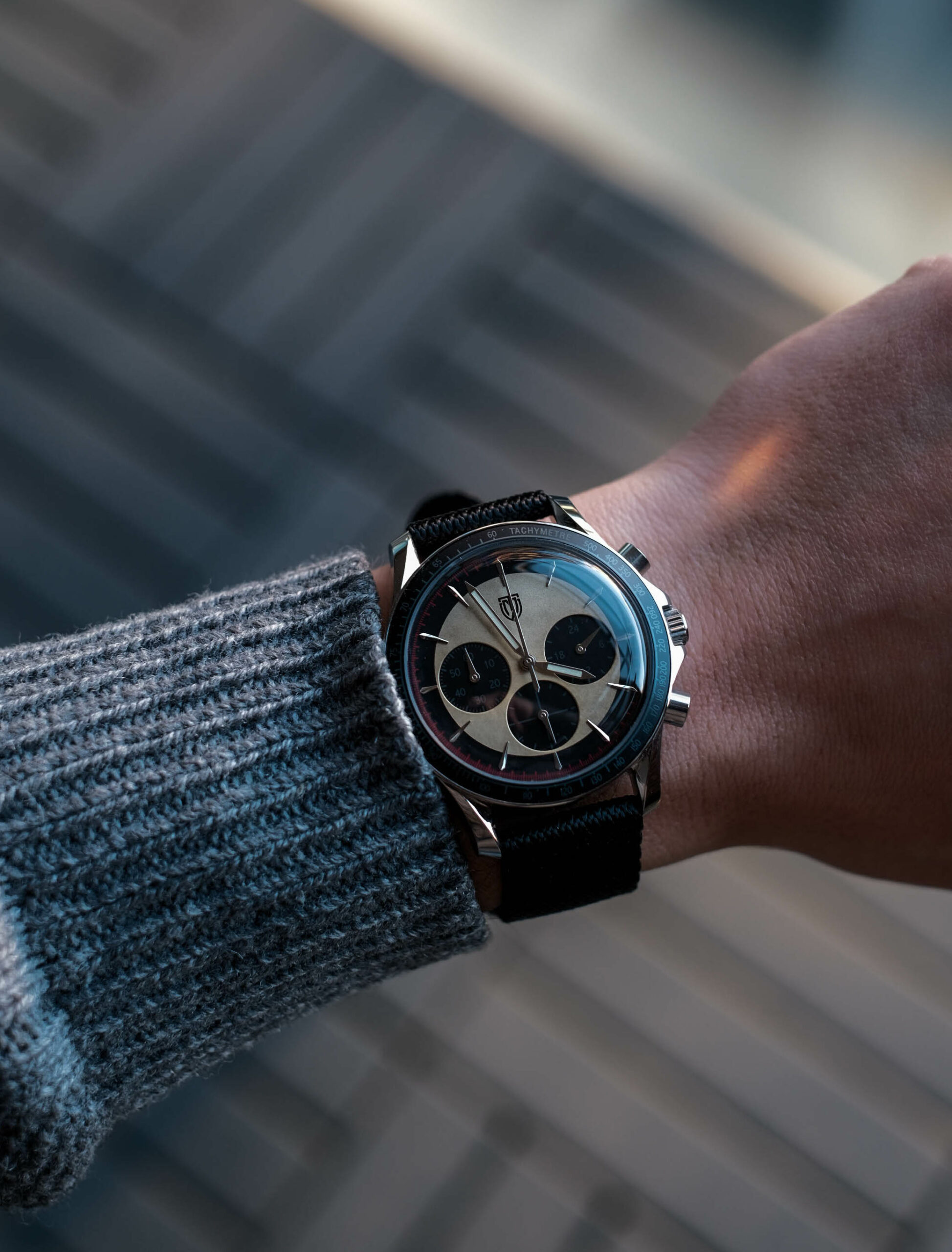 The main hands are also silver, but they're significantly wider, with tan lume stripes in the center. These hands point to applied, teardrop-shaped silver markers, which are located at the five-minute positions. There are no numerals of any kind. There are, however, a trio of subdials around the bottom half of the dial. On these subdials, the black background peeks through, and forms a backing for silver hashes and Arabic numerals that match the markings on the bezel. From left to right, these subdials are for 60 minutes, 30 seconds, and 24 hours.
Reliable, Rugged Performance
As I mentioned at the outset, the movement is a mechanical-quartz hybrid, the Seiko VK63. This movement is one of the more accurate on the market, so you won't often have to reset your watch. As a matter of fact, it's chronometer grade, which means it's more accurate than many movements in the most premium watch brands.
The watch itself is water resistant to a depth of 30 meters. This means it's just fine for showering or casual swimming. But if you're spending extended periods of time underwater, even at shallower depths, you'll want a watch with a higher depth rating. You're also protected by a 12-month manufacturer's warranty, covering parts and labor.
The Eclipse secures with a black nylon strap, which was one of the few things I didn't like. Don't get me wrong. It seems very durable, and the stainless steel clasp is nice and secure. There's just something about black nylon that clashes with the overall vintage aesthetic. Then again, if you like the watch, it's easy enough to buy your own strap.
For more information and to view all of MT&W's offerings visit their official website here.