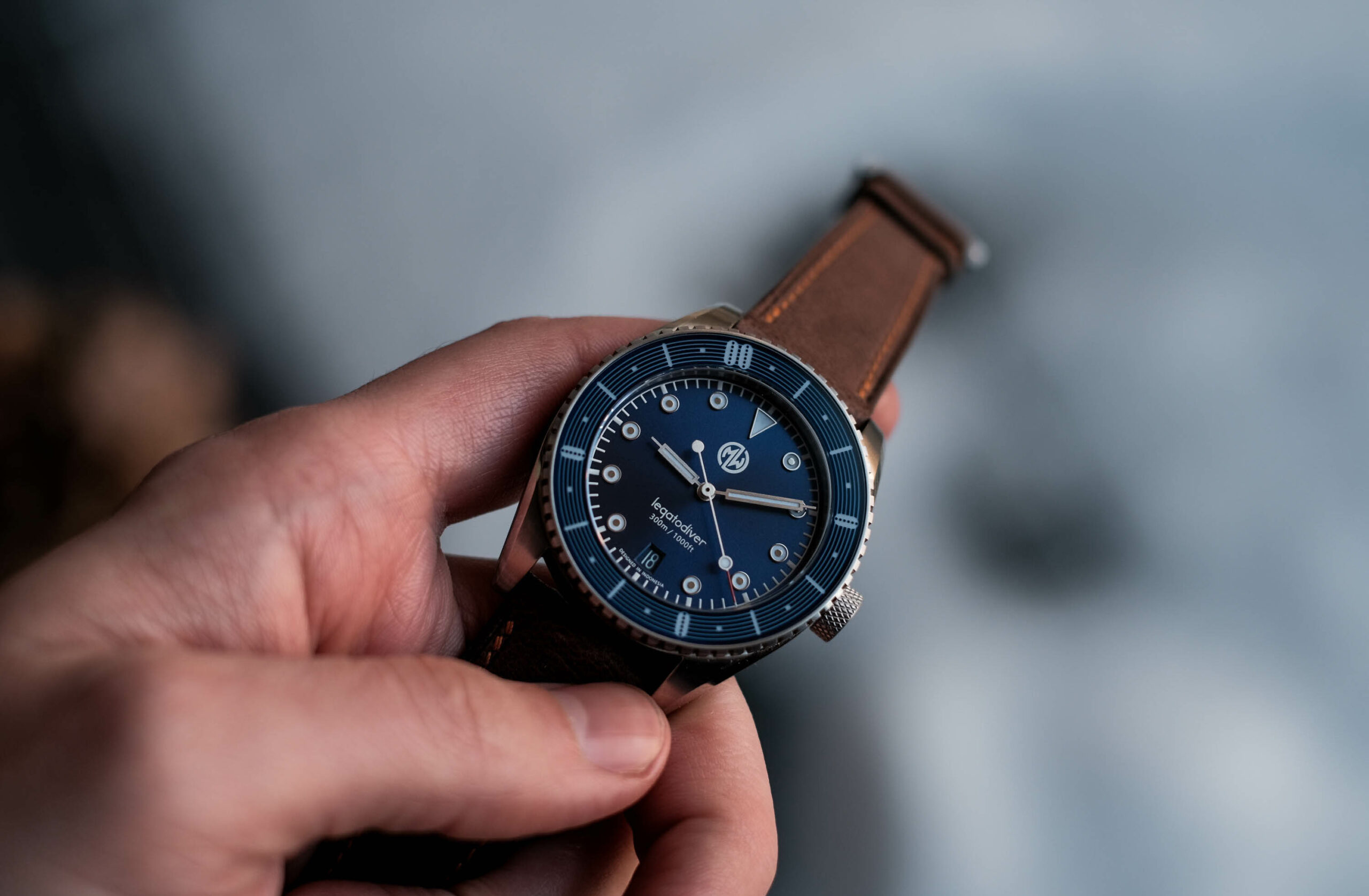 MW Timepieces is the brainchild of MaestroWorks Studio, a brand new watchmaker located in Jakarta, Indonesia. Mechanical watches have become increasingly popular in the island republic, as decades of economic growth have created a public with more disposable income. MW's team is made up of watch enthusiasts, along with graphic designers, who have set out to create a beautiful, world-class watch right at home in Indonesia.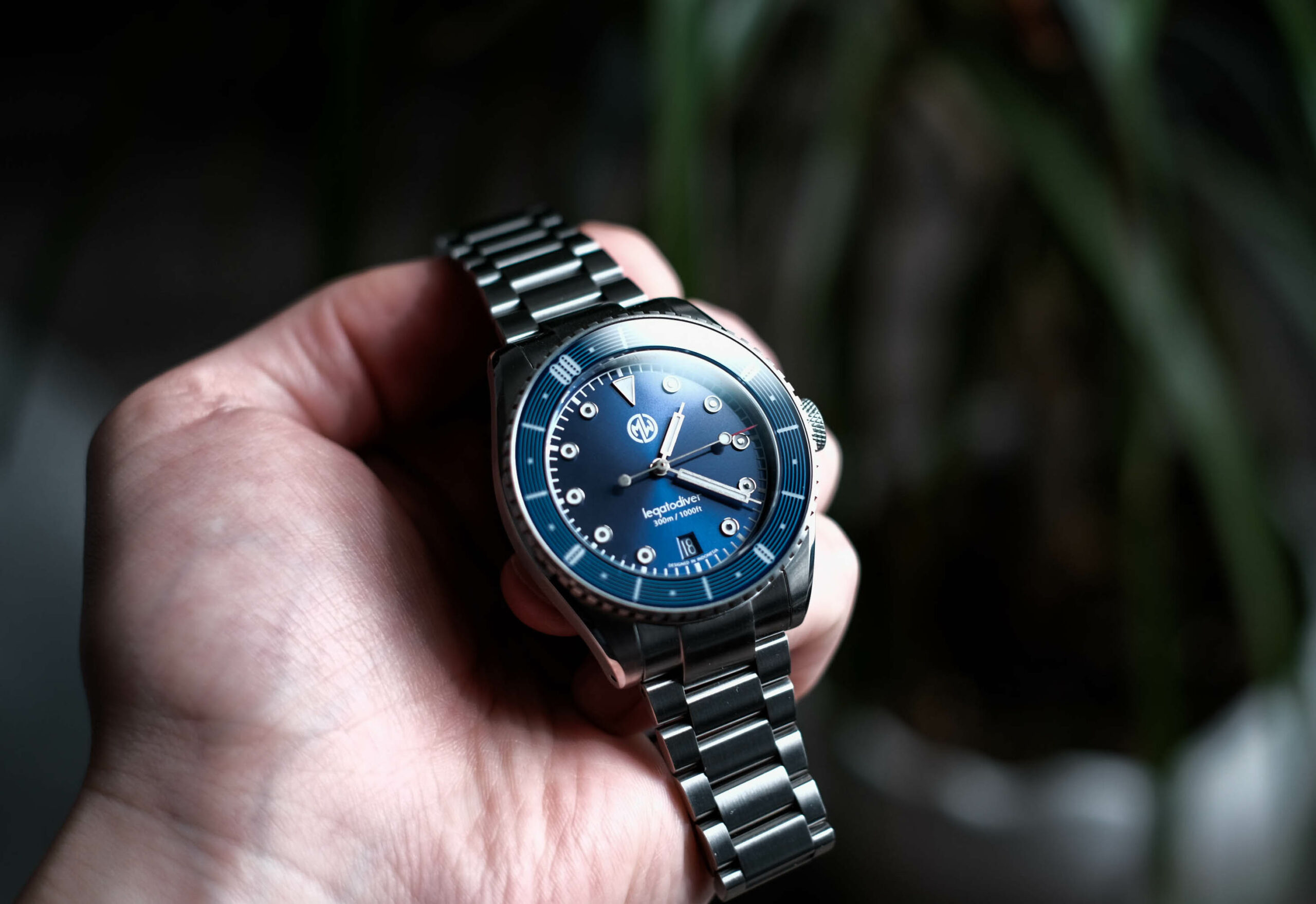 In 2018, they finalized their first design: the Legatodiver. This is a musically-inspired timepiece, with a number of beautiful visual elements. Unfortunately, supply chain shortages and other pandemic issues seem to have delayed the process, and it wasn't until December, 2021 that MW Timepieces issued a formal announcement. The Legatodiver will be released through Kickstarter and Indiegogo, and as of February, 2022, both campaigns are "coming soon."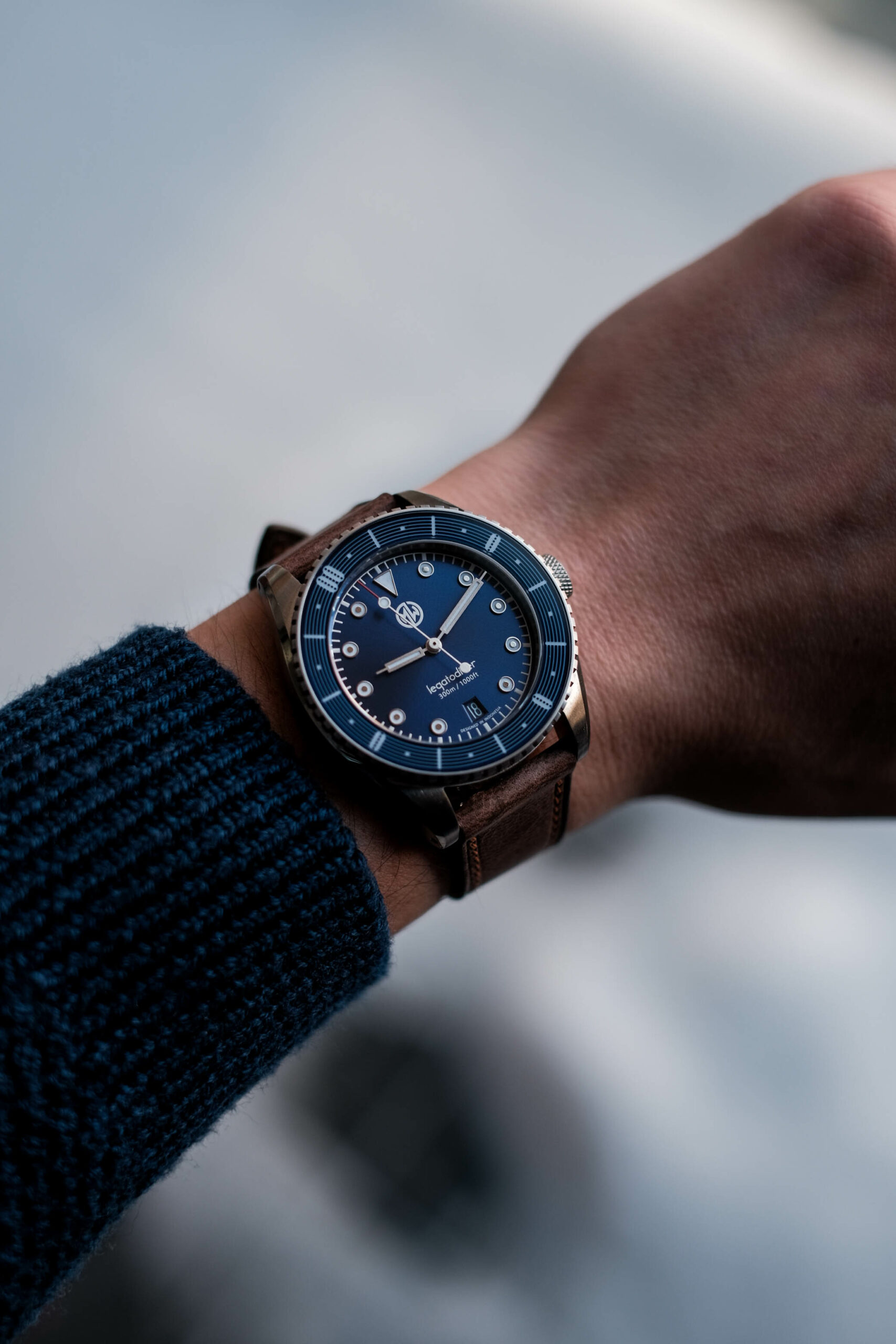 Obviously, a gorgeous prototype is no guarantee of a successful launch. But if you want to get a first-edition watch from a brand new watchmaker, now is your opportunity. Here's what I know about the Legatodiver, from the aesthetics to the performance.
Musical Inspiration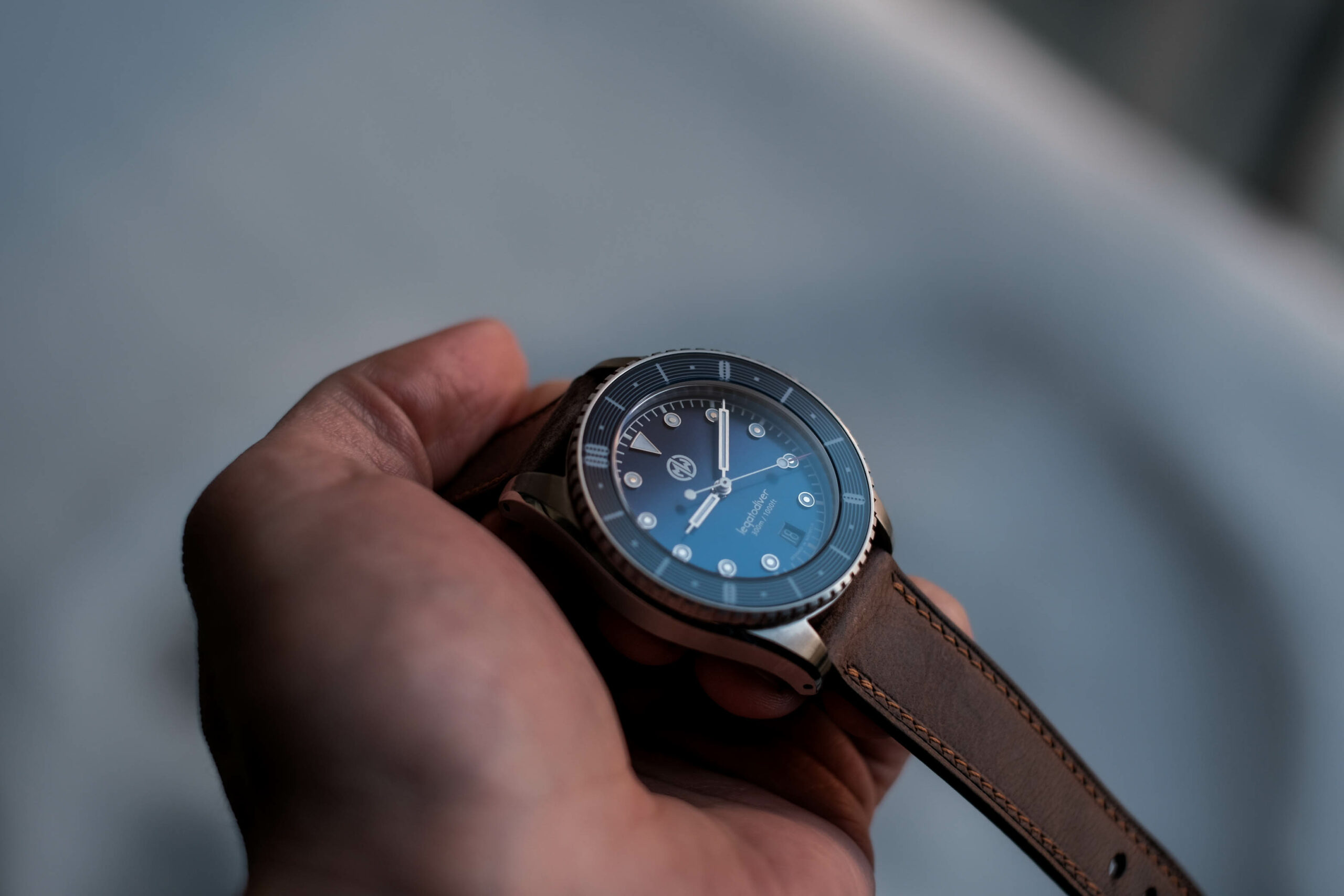 MW has touted the Legatodiver as "the first-ever premium wristwatch with a combination of musical approaches and iconic timepieces that ever existed." That's a pretty strong statement, and I'm not sure it's 100% accurate, but this is undeniably a unique timepiece. The bezel is either black or blue depending on the dial option, and it features an inlaid guitar fretboard design. The fret markings actually double as indexes, which is a clever marriage of form and function. The fret markings and the "strings" also have a lume finish, so they're visible in the dark. The bezel has a 120-click uni-directional rotation, which is perfect for diving.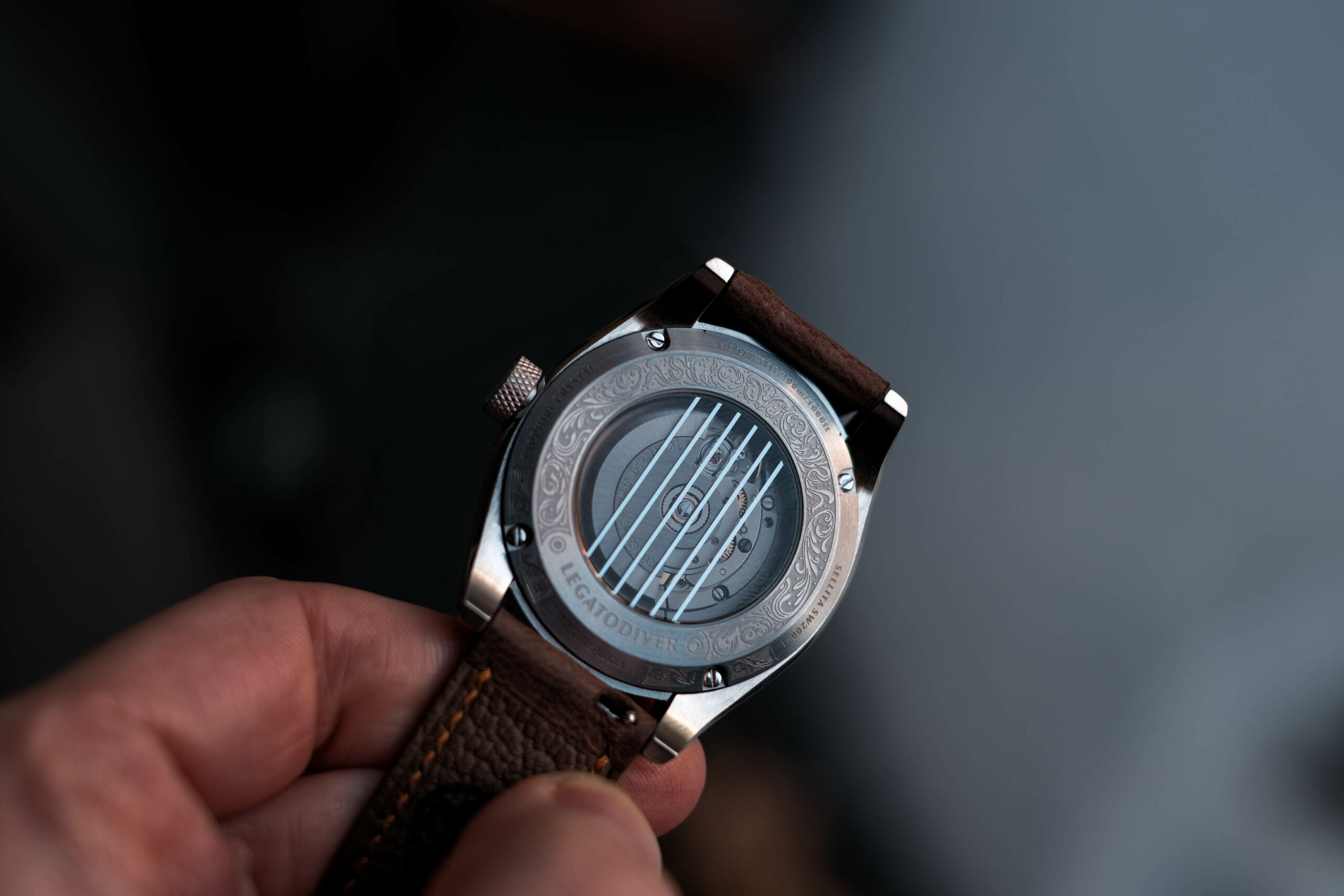 You'll also see the Legatodiver's musical inspiration on the back of the case. Instead of a plain case back, it has a display case, with six vertical lines etched into the crystal. This gives the illusion that you're looking through the hole in an acoustic guitar, and it's the kind of visual touch that's sure to appeal to watch enthusiasts. Behind the crystal, you'll see the workings of the Sellita SW200-1 automatic movement. Unfortunately, there are four variants of this movement, ranging from inaccurate to chronometer-grade, and MW doesn't mention which version they used. On the plus side, you'll get a 38-hour power reserve, and a smooth, 28,800bph rotation.
A Reliable Case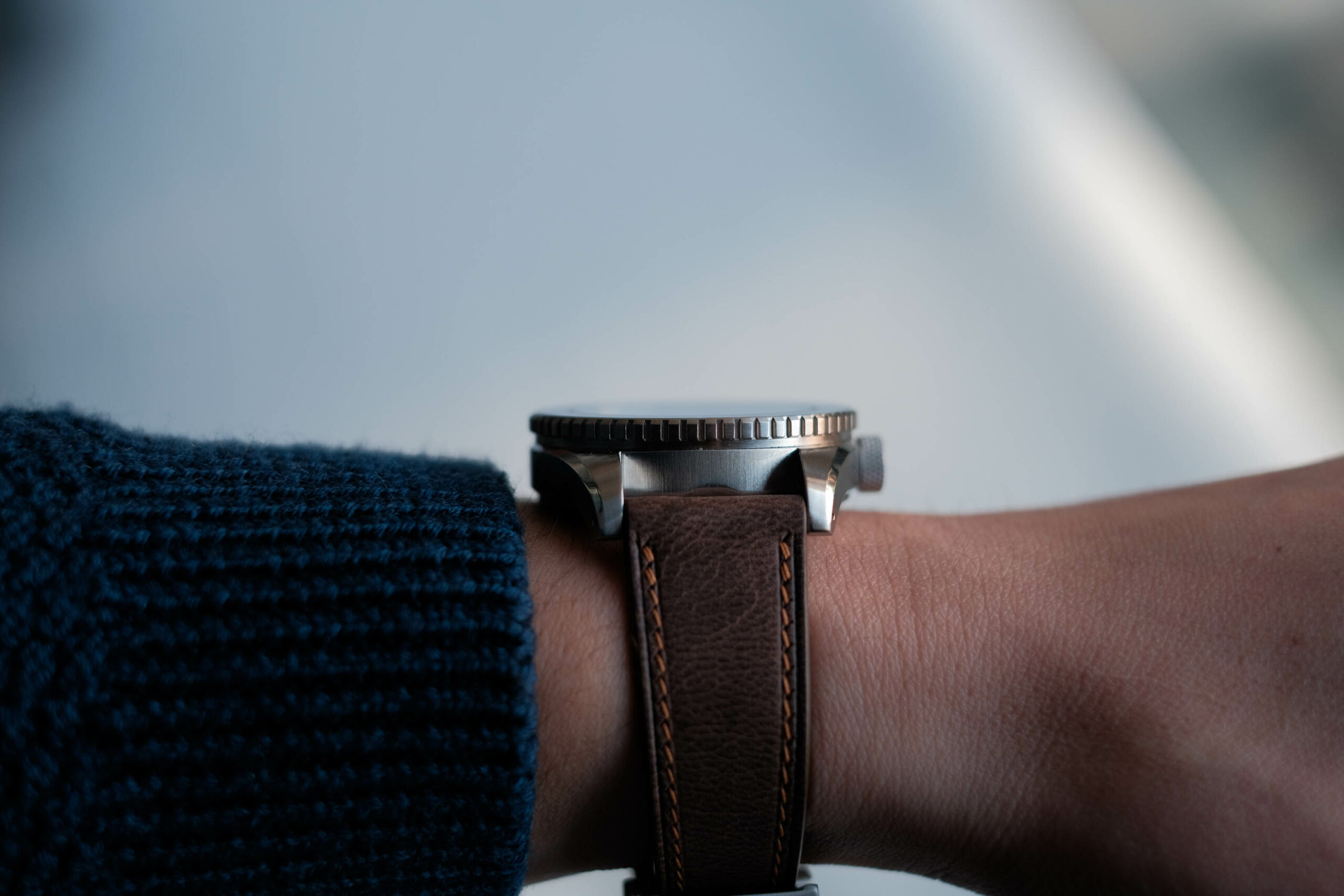 The Legatodiver's case is constructed from an attractive brushed stainless steel. This is 316L stainless, one of the most corrosion-resistant steels in existence, which is a perfect choice for divers. This is complemented by a 300-meter water resistance rating, which is pretty impressive for a first-time watchmaker.
The overall size of the watch is 39.5mm in diameter, with a thickness of 12mm. This gives it an average wrist presence, suitable for almost any sized wrist. There's a single crown at 3 o'clock, with knurled edges and a "MW" monogram inlaid on the end. The monogram is embedded with lume material, adding a pleasant cosmetic effect.
The 20mm lugs are short and stubby, with an almost gap-free connection to the 3-link stainless steel bracelet. The bracelet itself is well-engineered, with tough, closed links and extreme levels of flexibility. It's also slightly tapered, measuring just 18mm wide at the clasp. If you like a good metal bracelet, you're going to be very pleased. That said, this watch comes well equipped for fans of leather as well as metal. The package includes a hand-crafted calfskin leather strap, which tough stitching around the outside.
A Stunning Dial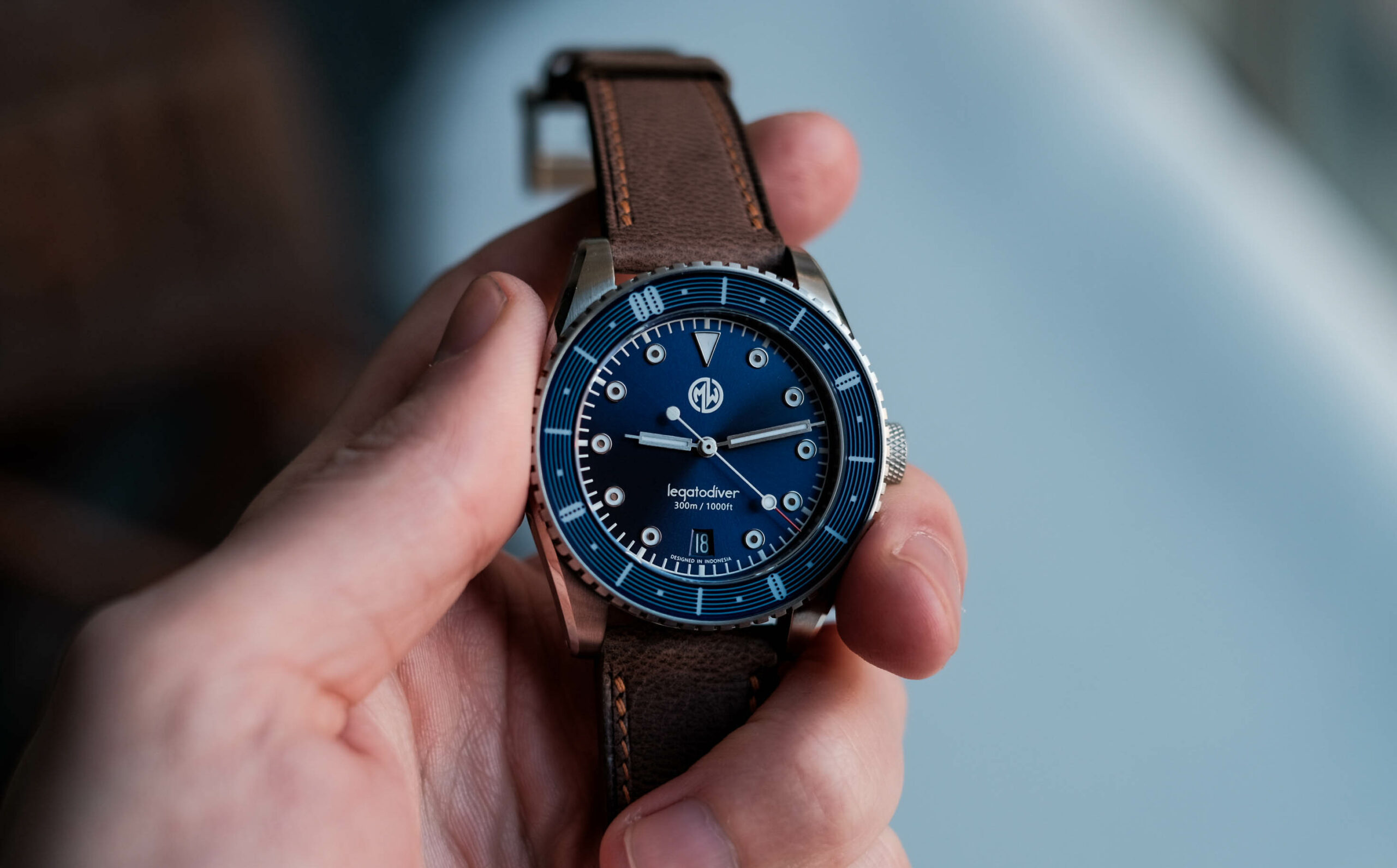 The Legatodiver's dial comes in four different options. It can be ordered in matte black, matte white, metallic cobalt blue, or metallic teal. All of them have a black bezel, except for the cobalt blue version, which has a matching bezel. Around the outer edge, there's a small index with tiny hashes at the single minute markings. Inside of this, there are big, bold applied indexes at the 5-minute positions. These indexes have a bullseye design, with a lume band separating a metal outer ring and center dot.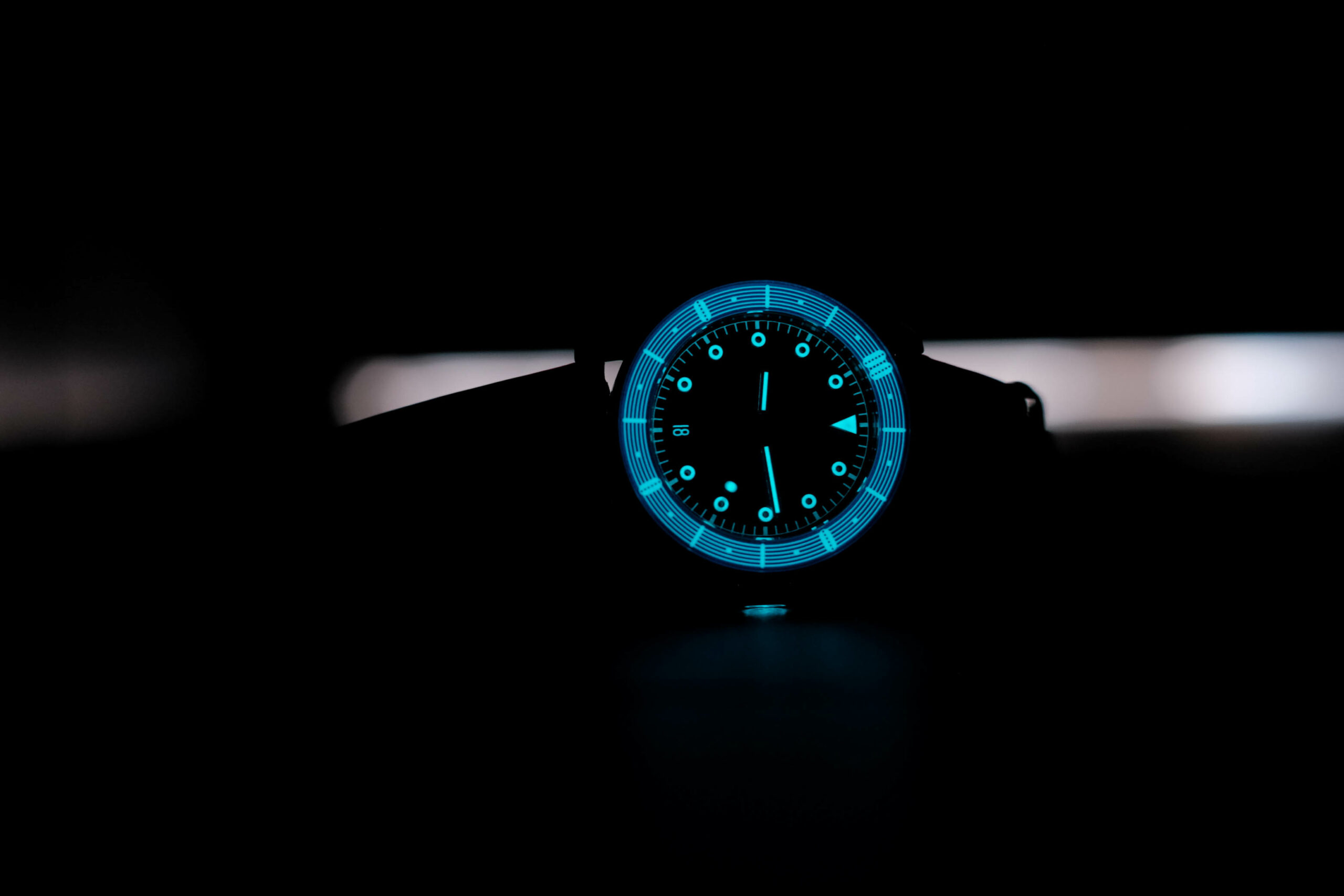 At the 12 o'clock position, there's a large, downward-pointing triangle instead of a round index. At the 6 o'clock position, there's a small date window, with white Arabic numerals inside. The background is black on the black and white watches, or a matching metallic color on the two metallic watches. Just above the center, there's a little "MW" monogram, with the words "legatodiver 300m/1000f" printed underneath the center.
The hour and minute hands both have a similar design. They're broad and rectangular, with narrow lume stripes down the centers. The secondhand has a lollipop-style design. It consists of a thin metal needle, with a round lume pip about two thirds of the way down its length, and a red tip.
For more information on the Legatodiver you can visit the MW official website here.