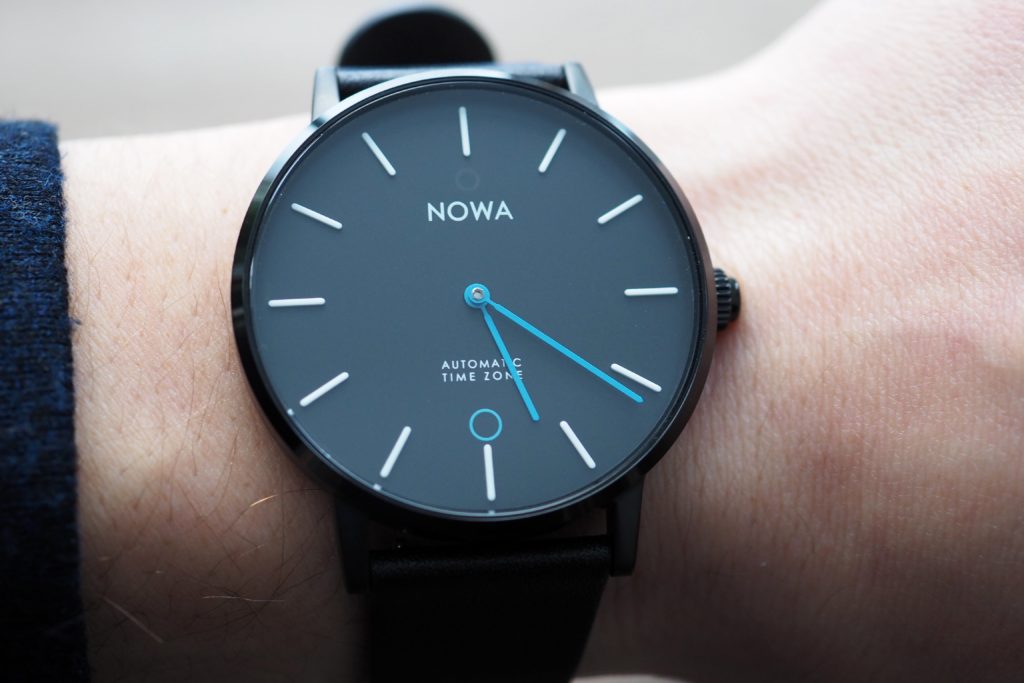 There have been lots of emerging hybrid smartwatch brands in recent times, and frankly, not all of them (with the exception of Kronaby hybrid watches) have seamlessly blended the aesthetics of analog timepieces with the functionality of smartwatches. Also, smartwatches need to be simple, elegant, and well-suited to everyday practical use.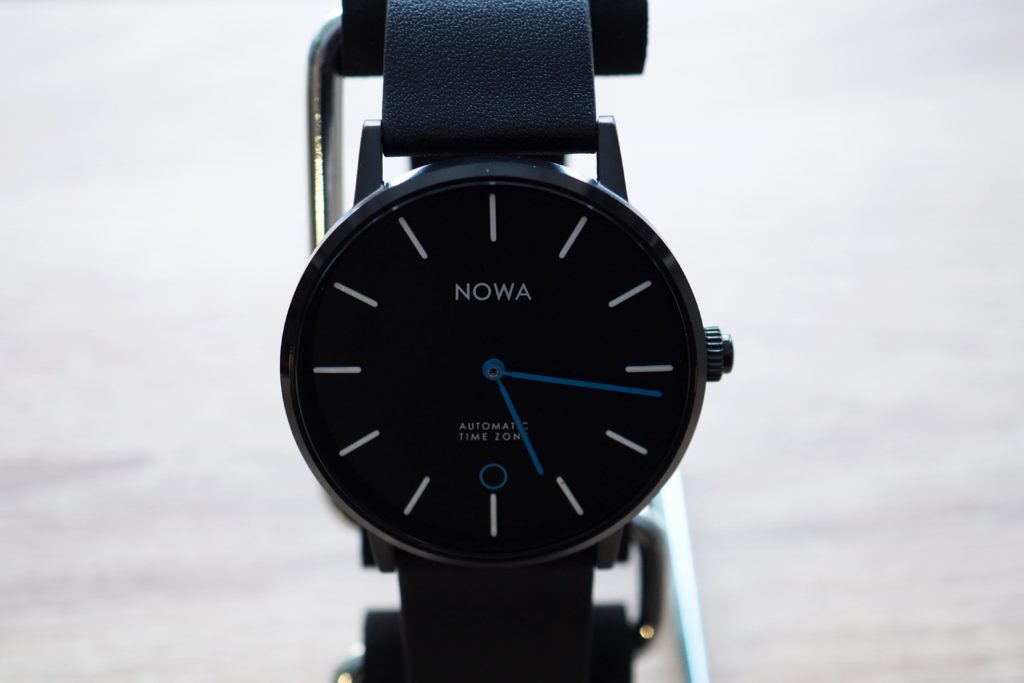 NOWA Paris has decided to try it's hand at producing hybrid smartwatches that elegantly combine fashion and technology with simplicity as the driving force. Eric Gizard, a French artist well known for his affiliation with the Contemporary Decorative Arts designed their first collection of watches, the Shaper collection.
There is a highly competitive market for hybrid watches, and different watch brands are introducing their distinct features and style to create the best hybrid smartwatch for people. The watch features a simple dial, a slim case and a design that proves that it's possible to have a traditional watch design that offers some of the best features of a smartwatch. Although this watch is an embodiment of simplicity, it features the use of fine materials and stunning attention to detail.
Watch Design
Diving deep into the technical details of the watch, the case measures a 40mm width and an astounding 9.75mm thickness, claiming its position as the thinnest hybrid analog smartwatch available in the market. The slimness of the case further emphasizes their quest for simplicity and practicality.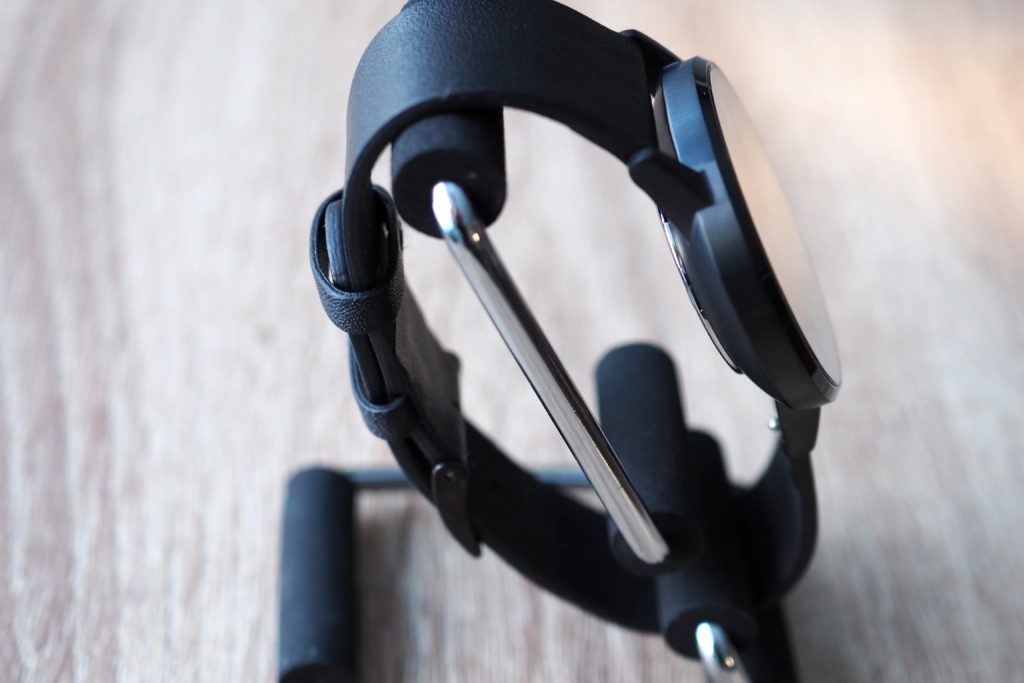 The case is water resistant up to 30m. However, NOWA Paris recommends the use of original leather strap by a fabric nato strap for sport & fitness use.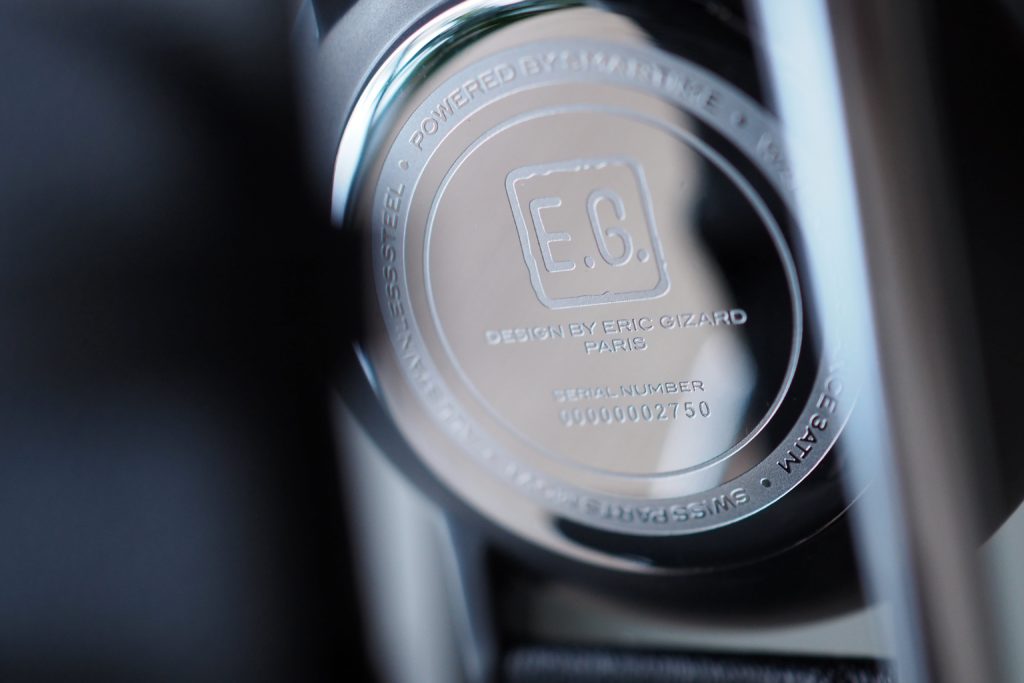 The 316L Stainless steel case is loaded with exciting visuals featuring brushed and sanded finishes. The flat bezel indicates a touch of luxury due to its highly polished finish. The Lug-to-lug width is 47mm, and it slightly tapers from 24mm to 22mm allowing it to fit snuggly on the wrist. The watch can fit anyone with wrist size between 61/2 inches and 81/2 inches. On the right side of the case is a crown in the classic style.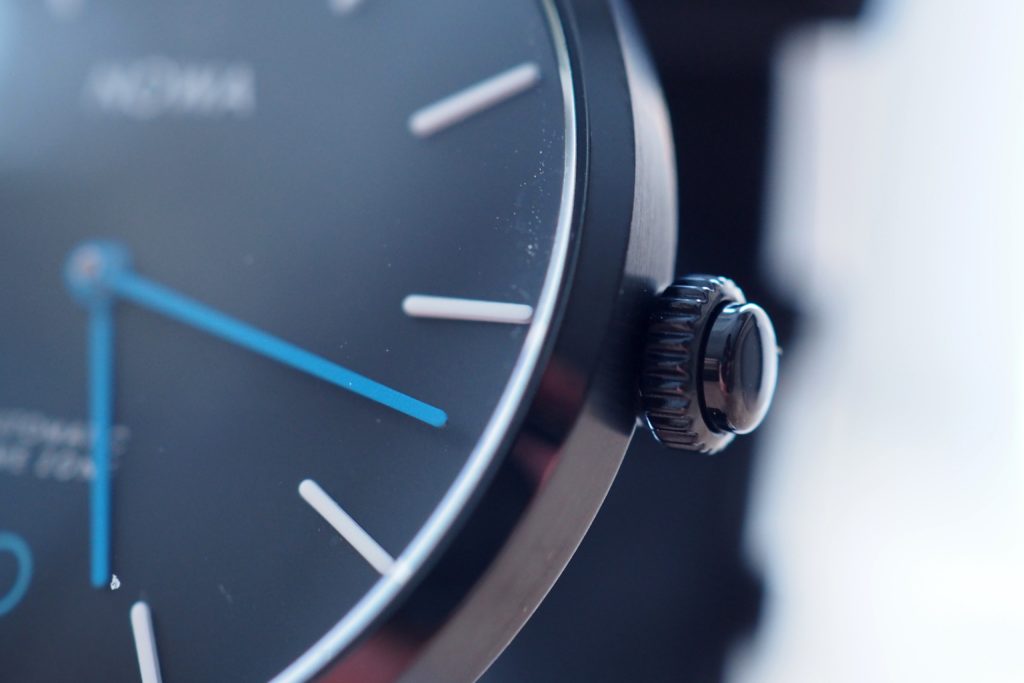 The latest watch in the Shaper's collection, the Nowa Paris Black has all black components except for the information on the dial. Over the case is a Flat mineral Scratch-Proof Glass with sapphire coating. A flat crystal was probably used to maintain the slimness of the case. The case back of every watch is detailed with information about the watch and a unique identifying serial number.
The dial features matte white indices which contrasts the dial watch color to improve readability. The baton style hands are indigo blue popping up a little bit of visual interest. At 12 o'clock is a light indicator which flashes when you have a call.
Smart Features
Let's take a look at what the Nowa Paris Black offers which might set it apart from other watch brands. The highlight of the watch is the Automatic Time zone feature.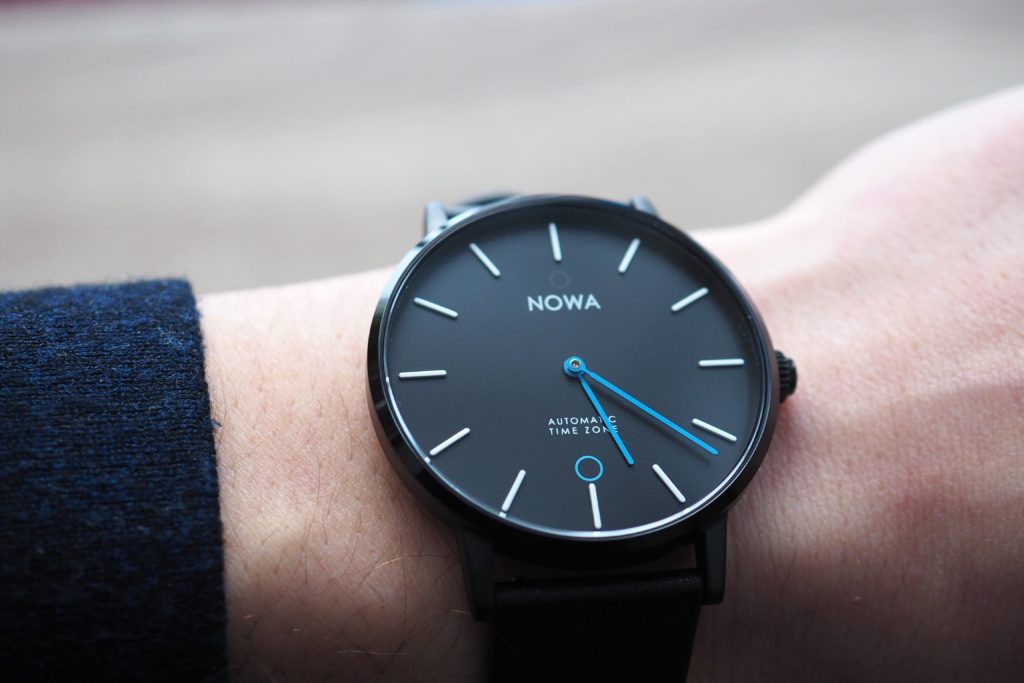 It allows the watch to adjust to your time zones automatically. It syncs automatically with the time zone of your phone and displays the precise time for your location, anywhere in the world.
Another prominent feature is the day and night activity tracking feature which allows the watch to track and record your activity such as steps, distance, calories burned and sleep quality. Your fitness data will then be automatically recorded in your fitness secured cloud either Apple Health or Google Fit.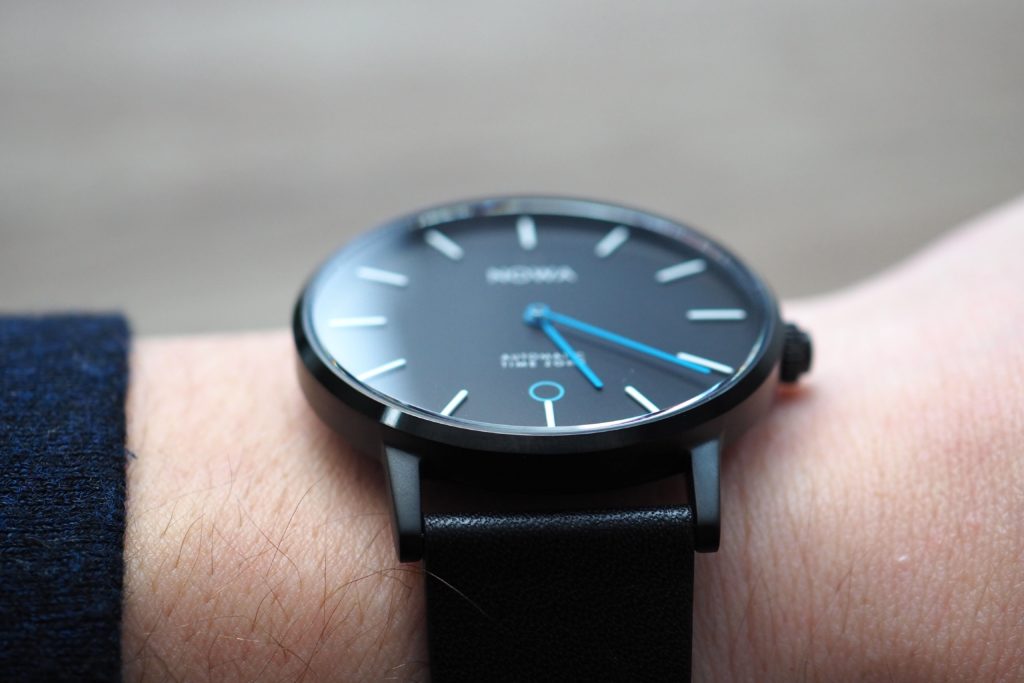 The crown can be used for lots of activities such as rejecting calls and take distance photos with a single push; you can also search for your phone with a double push of the crown, it will ring, as long as it is within Bluetooth range.
Other features included are call alert, auto connect to phones, and Active/inactive periods switching, and One-week memory storing without having to sync to the NOWA Watch app.
Powered by a Swiss Ronda quartz movement, NOWA Paris states that a single standard CR2025 battery can be used for about 8 months without any charging required. The watch is compatible with IOS8, and Android 5.0 and newer versions.
Interchangeable Straps
Attached to the case is a Full matte black grain Italian leather with black lining. The straps are secured in place with a stainless-steel clasp that matches the case finish. The strap can be easily replaced with any standard 20 mm watch band using the quick release spring bar.
Final Thoughts
No doubt, the Nowa Paris Black represents the ideals of Eric Gizard. He believed that less is more and a smartwatch should be a slim watch that makes a fashion statement and automatically sets the time when traveling and nothing else.
The Nowa Paris Black represents a minimalistic and practical approach; it completely masks its true capabilities behind the analog watch dial. One feature I would say people prefer especially when traveling. People don't always want to look at their watch dial and see a black screen or a watch that needs to be constantly plugged in to stay on. To discover that all these features come in a watch below $300 definitely makes it one of the best analog smartwatches at this price point.
To have a look at the full Nowa collection you can visit their official website here.