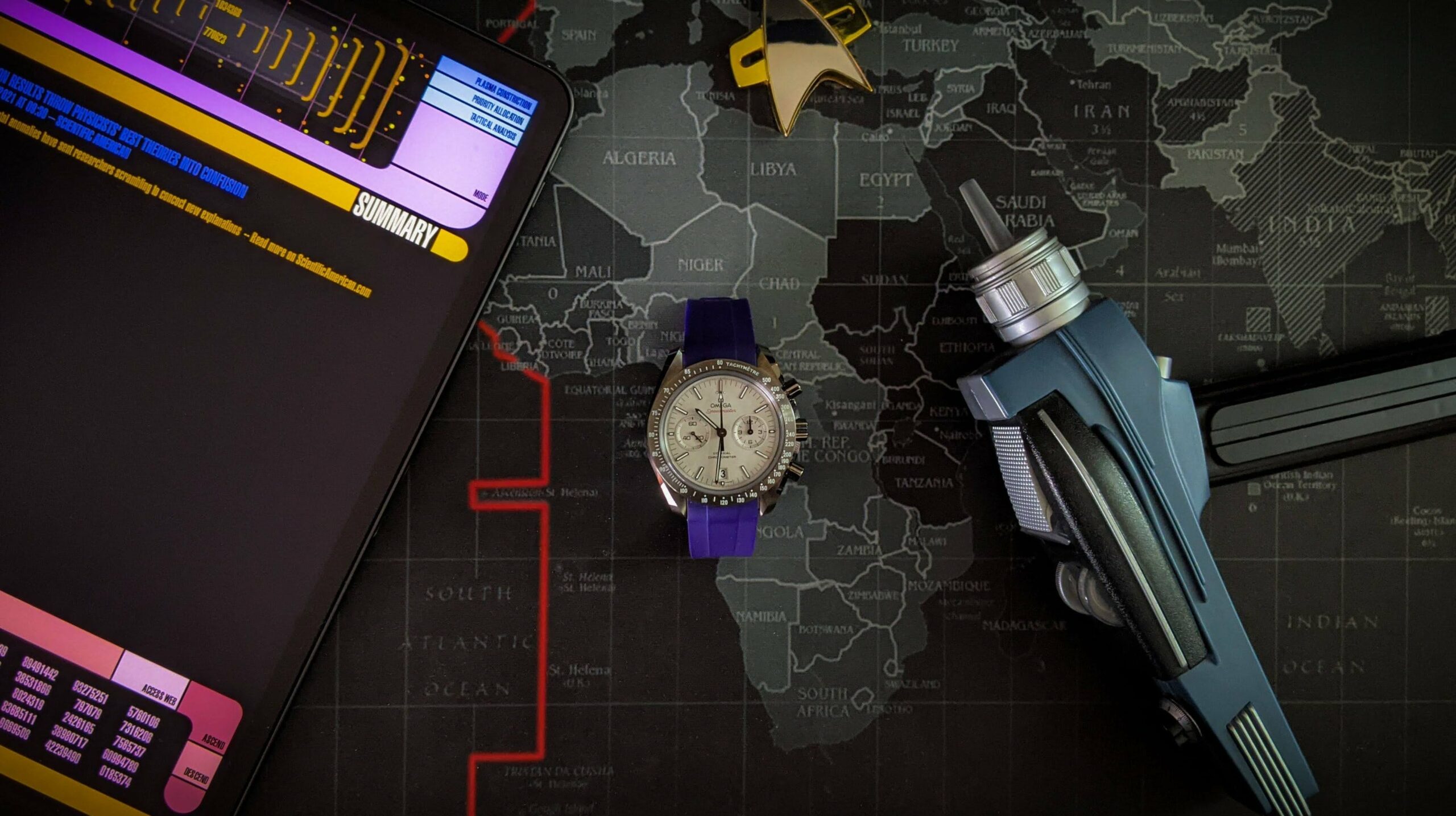 The Speedmaster, one of the most well known and sought after watches by Swiss watchmaker Omega.
Omega has created a slew of Speedmaster variations, one being the ultra popular Moonwatch, but what's out there for the discerning enthusiast who wishes to differentiate himself from the crowd with something a little bit different?
Behold the Grey Side of The Moon Ref. 311.93.44.51.99.001.
This specific variation is not just different from your average Speedmaster, it's very different.
It's different in terms of case material, colour, dial material and layout, and its weight and size. It takes a huge twist on your regular Speedmaster reference, and it executes with near perfection on all counts.
Thanks to our friend @derellnar on Instagram, we've managed to hold, wear, and inspect this watch under the lens in our studio.
Omega's Ceramic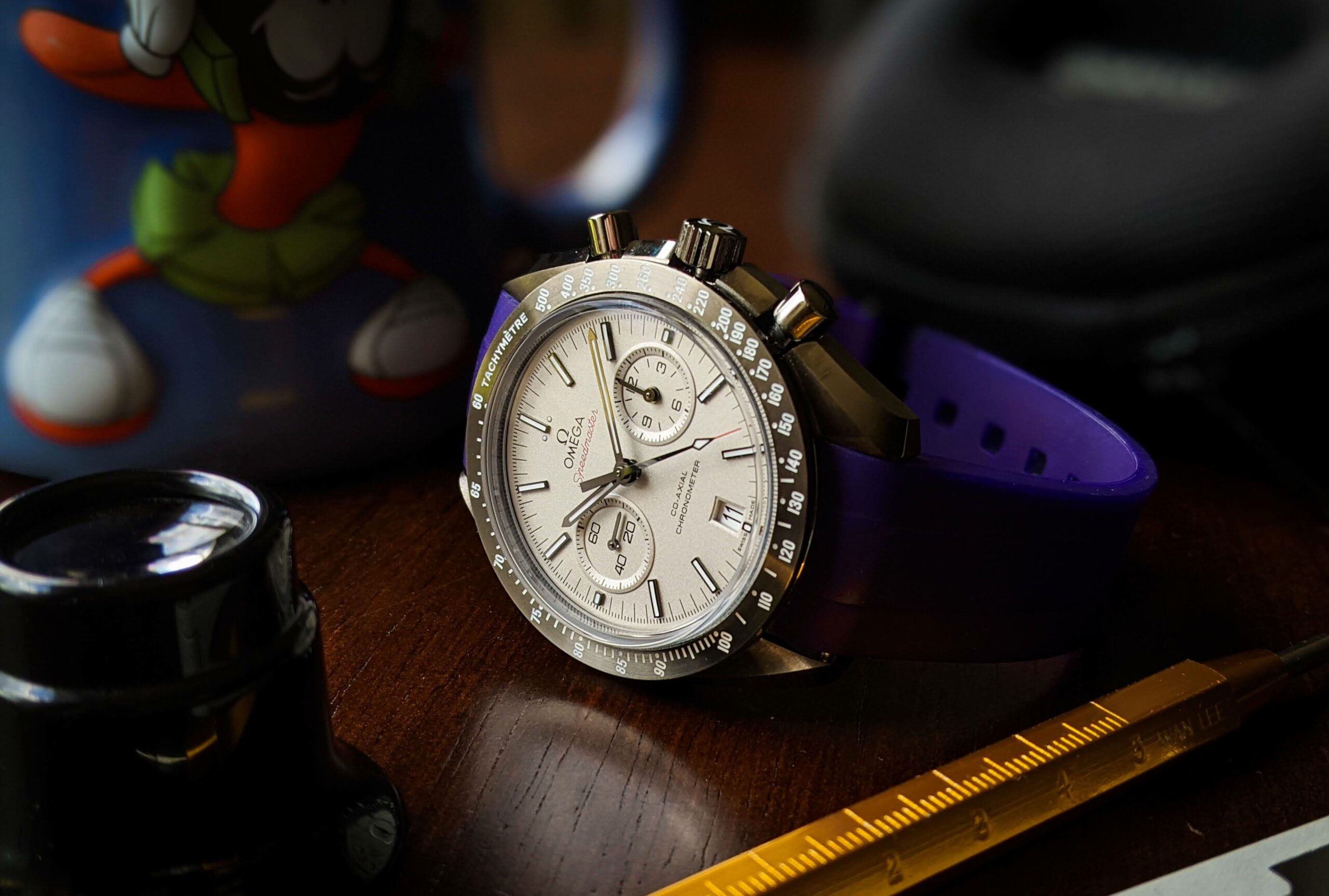 The most striking aspect about the grey side of the moon is the contrasting colour that Omega has managed to create within the ceramic, and the special way that it plays with the platinum dial tones. In a way it looks like it has a moon dust shade of colour, or perhaps some kind of moon rock – and if you look at the stock images on the Omega website you'll see this watch with a moonrock background showing its similarity. In reality as I hold it here it's spot on in terms of what Omega was trying to create and showcase in their advertising material.
This grey side of the moon has an all ceramic case, it was chiselled from a solid block of ceramic, in a similar way to the production of a Rolex Oyster case. It shimmers and changes to different shades of grey depending on light beautifully. The dial is clean and classic, without any need for any gimmicky designs that we sometimes see on Speedmaster watches. It's equipped with a dual subdial layout instead of the traditional three, and has a well placed date window at 6:00 o'clock.
Crown and Pushers
This is a very handsome looking watch indeed, with its functional design executed in an eye pleasing fashion. You'll notice the iconic Speedmaster contoured and curved lugs, albeit short allowing for a comfortable wear. You'll also notice the recessed pushers and crown on the side, providing extra protection but also looking hot, without the need for big bulky and sometimes ugly looking crown guards.
Movement and Wearability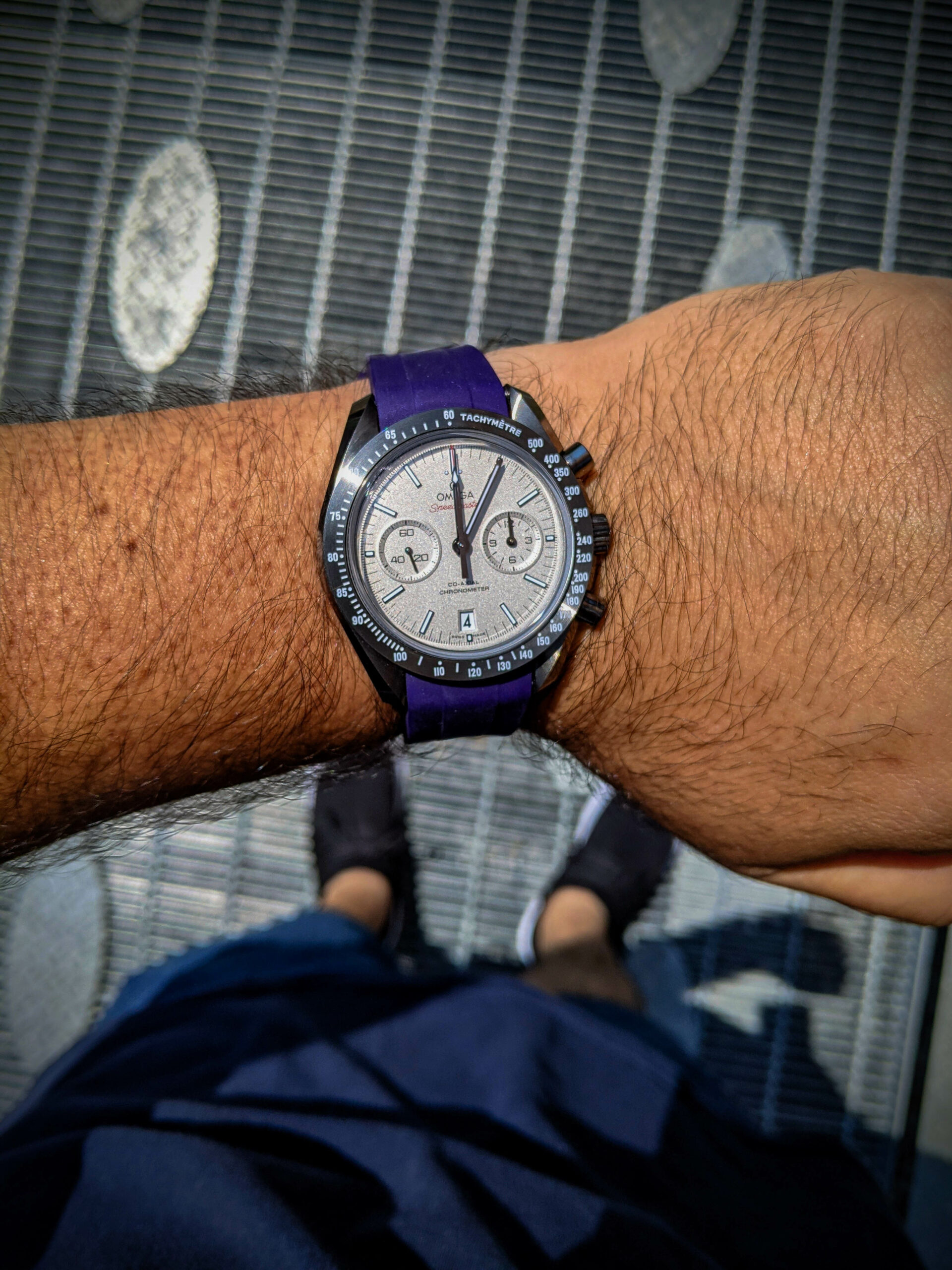 Flip the watch over and anyone can write a novel about it, for your viewing pleasure through the exhibition window is the Calibre Omega 9300. It's a self-winding chronograph movement with a column wheel and co-axial escapement. It's an easy movement to admire, with a finish that is second to none within its price point.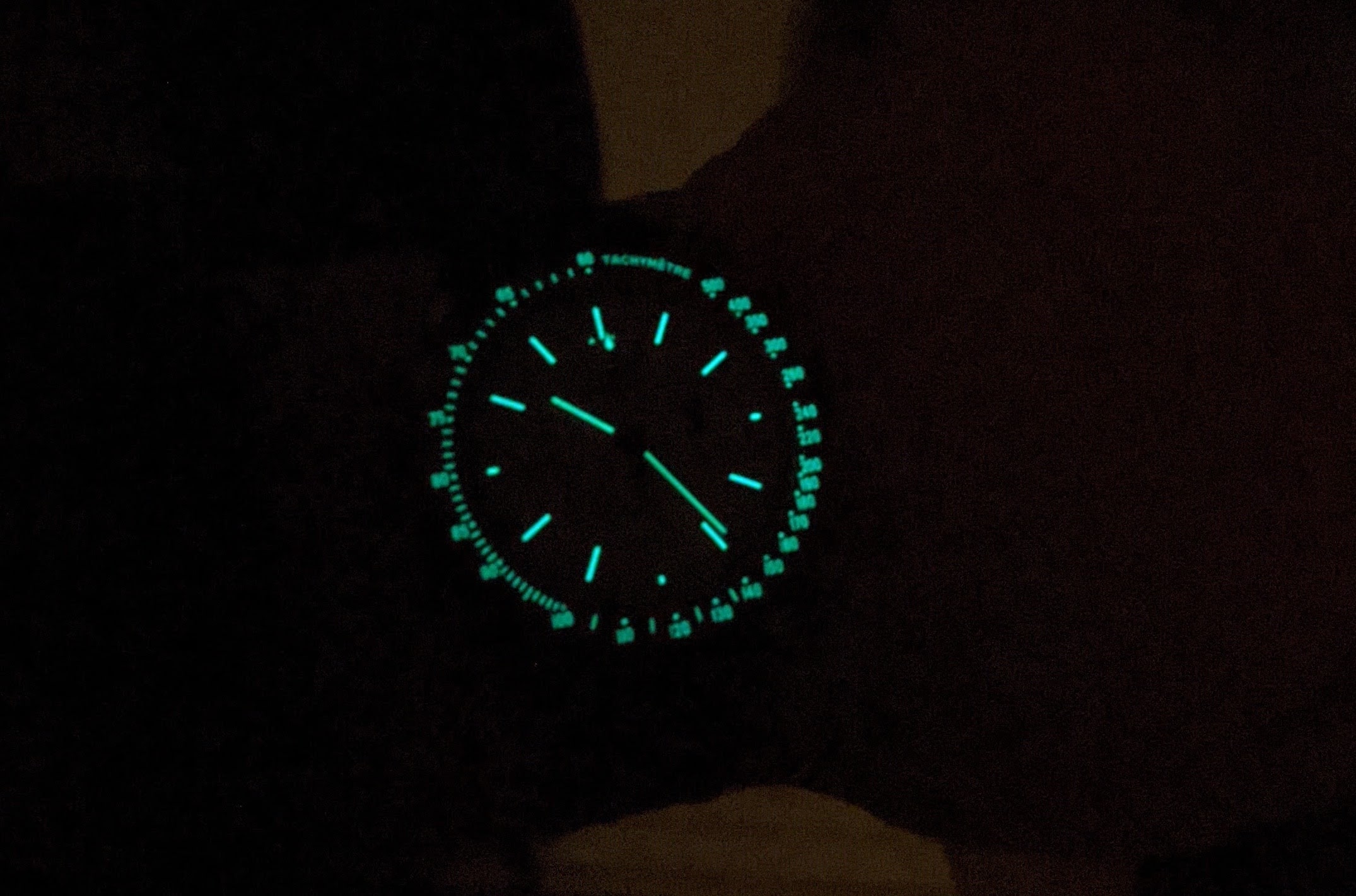 The only draw back I can see for this watch is its size coming in at 44.25mm, while the short lugs allow it to wear a lot smaller than it sounds it's still best suited to those with at least medium to large sized wrists. The chronograph movement, while an absolute wonder of engineering is also on the thick side, making the watch as a whole slightly thick on wrist.
If you're a Speedmaster collector or are looking to get into the Speedmaster game this could be a really great watch to buy, it's difficult to tell how long Omega will keep producing this model.