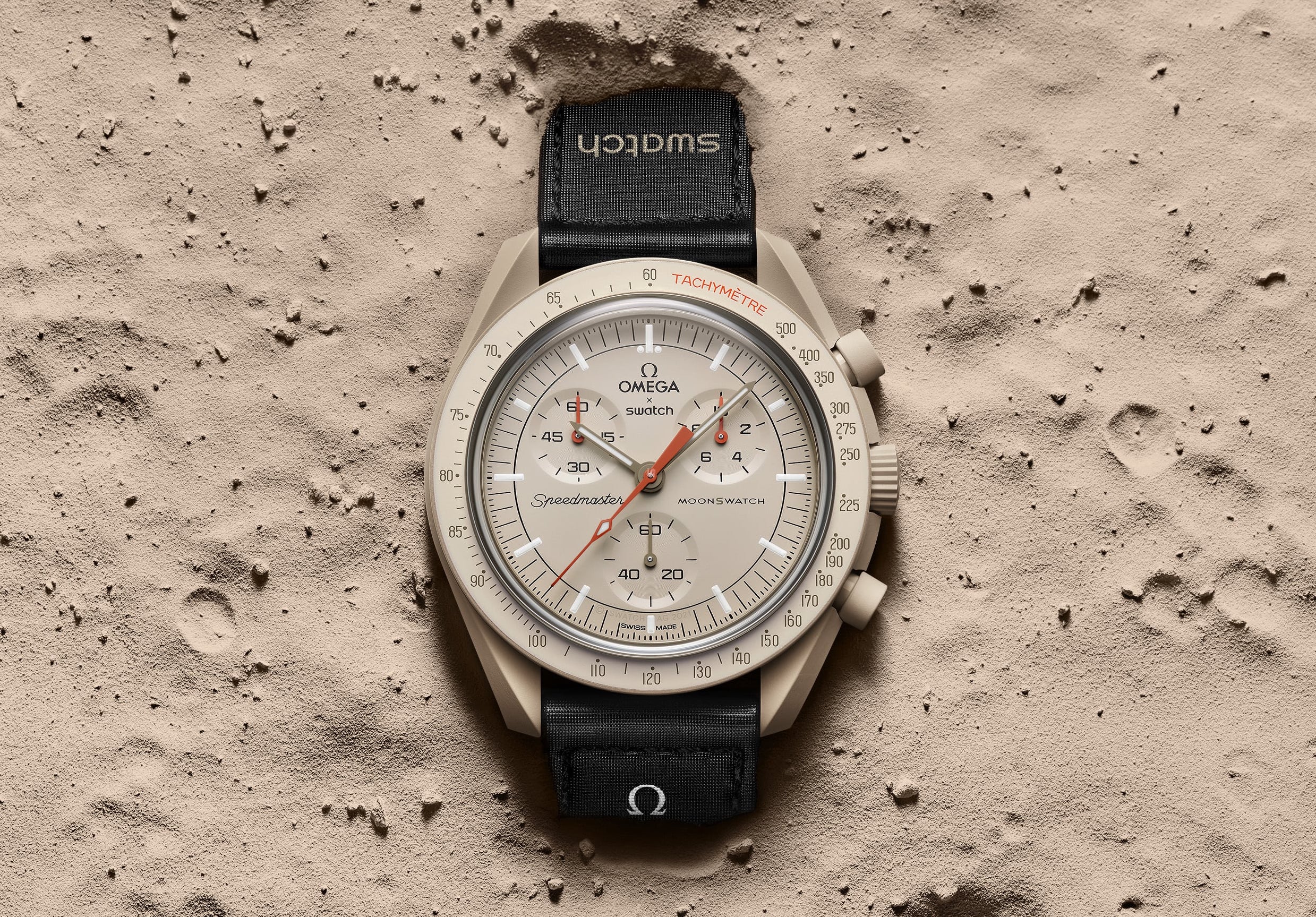 Omega and Swatch have recently announced that they're partnering to produce a new BIOCERAMIC moon watch. This partnership between a luxury manufacturer and a sports brand is designed to create a fusion of quality and function. For Swatch, it's an opportunity to dip their toe in the mechanical watch market. For Omega, it's a chance to do something fun and unique, and introduce new customers to their product line.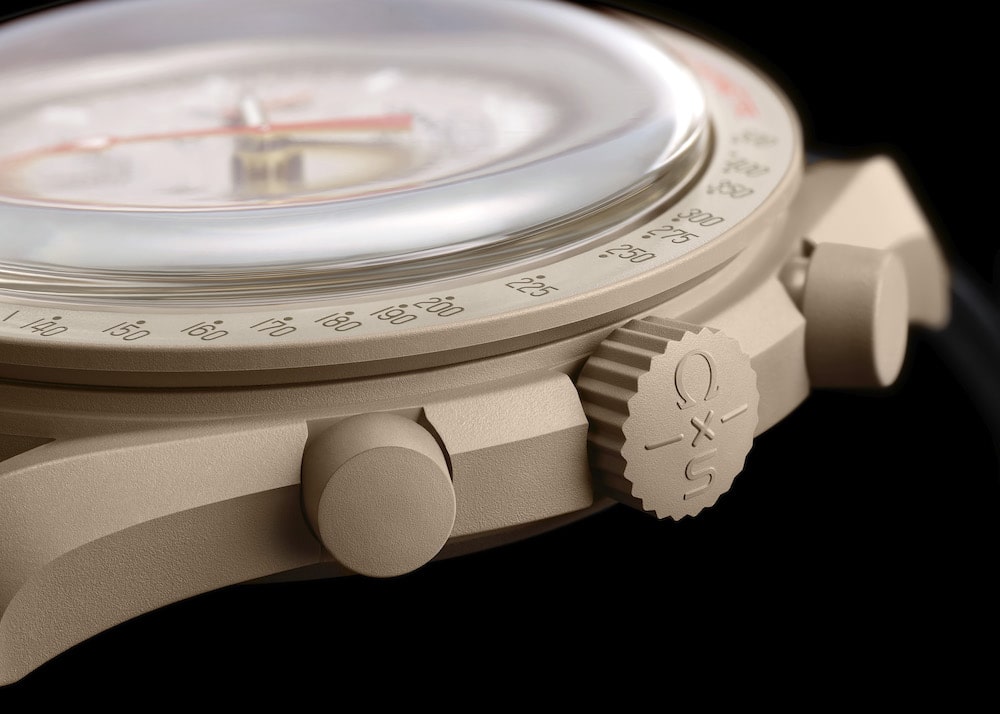 The name "MoonSwatch" comes from the watch's inspiration. The design and colors are based on bodies in the solar system, from the moon to the sun to all the planets. But is this quirky new watch worth the investment? Here's what we know at the time of this writing.
A High-Quality Timepiece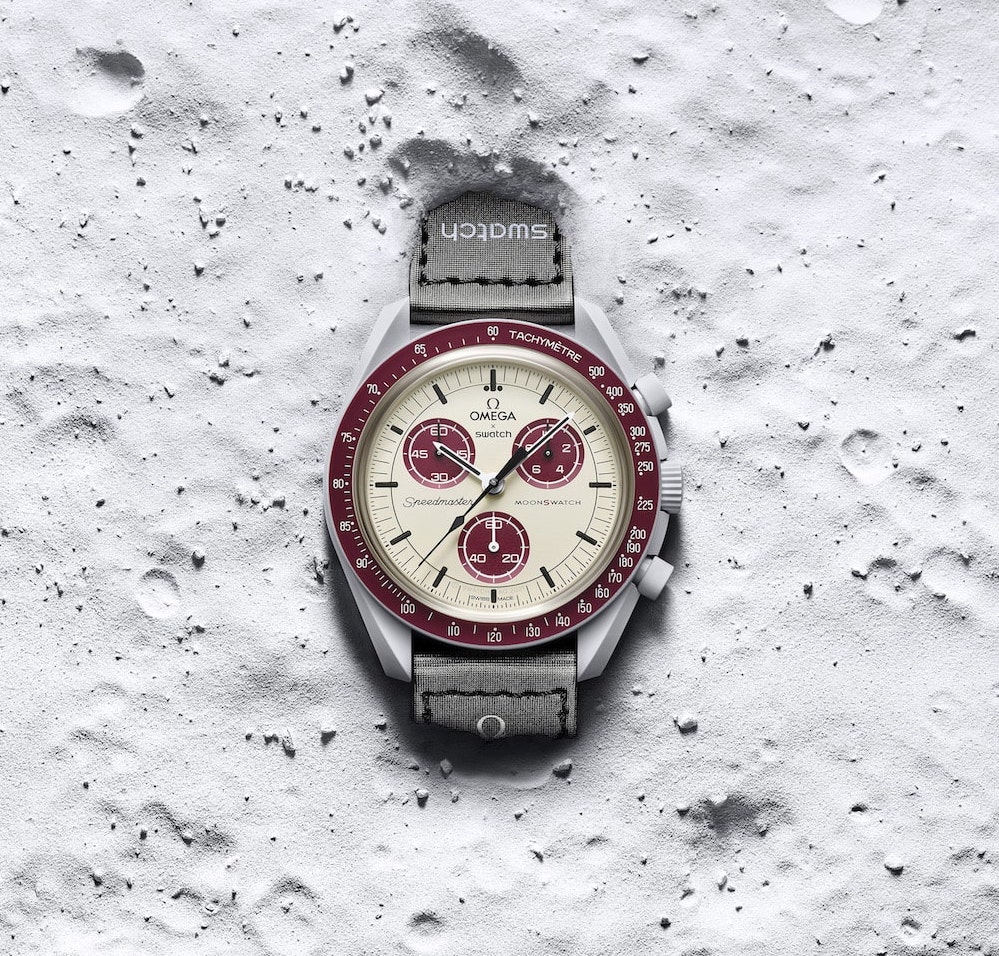 The MoonSwatch is powered by a quartz battery powered movement, this is essentially the same quartz movement used in Swatch's other battery powered watches. You get the same three subdials, the tachymeter bezel, and the same asymmetrical case with a crown and two pushers. One difference, though, is the branding on the dial. Instead of a simple Omega logo, there are the words "Omega x Swatch." There's also a tiny "S" engraved in the center of the crystal, only visible when you tilt it at an angle.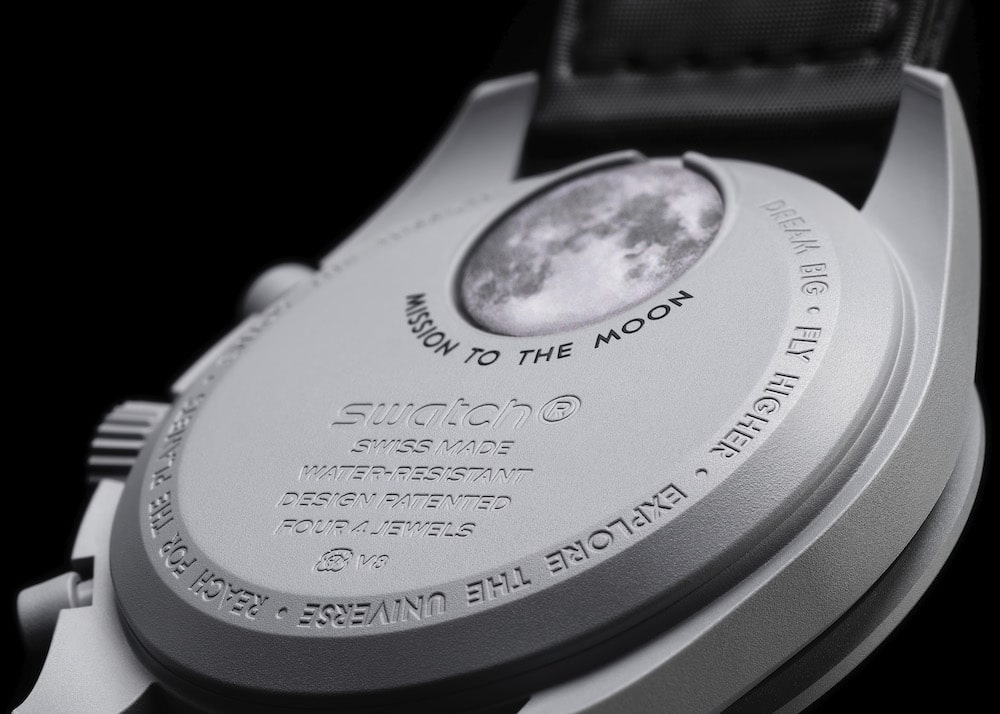 Swatch has contributed a new material, BIOCERAMIC, which is used in place of ceramic on the case and bezel. It's a blend of two-thirds ceramic and one-third castor oil-derived plastic, which makes it a bit more durable. It also allows for unique colors that can be hard to do with plain ceramic. This is how Omega and Swatch are able to offer the MoonSwatch in so many colors.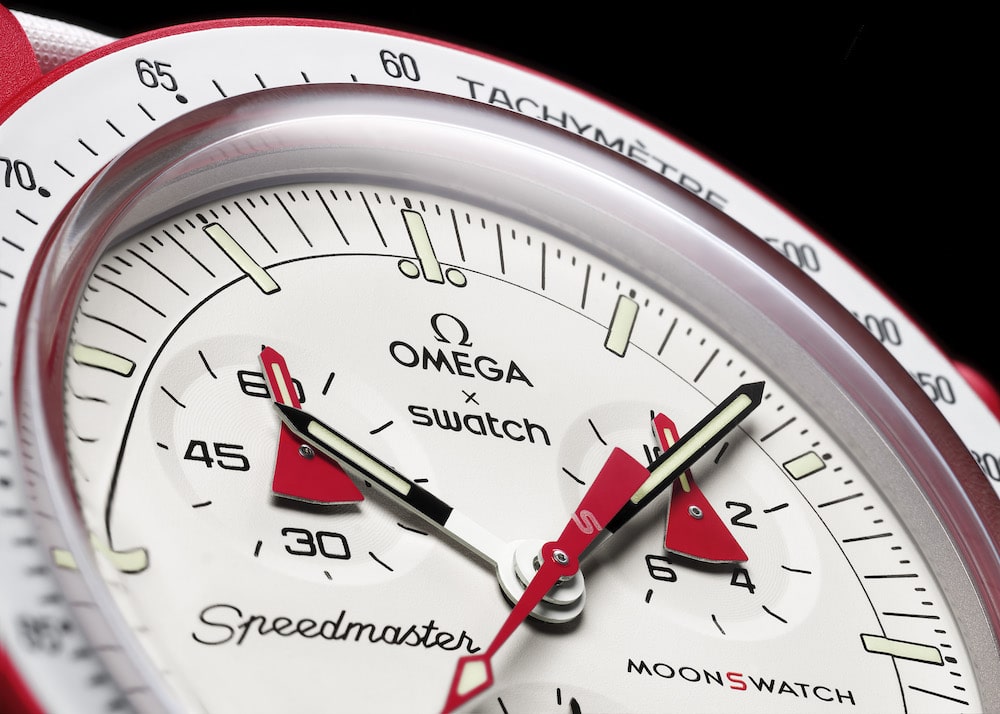 The hands and indexes are painted with Super-LumiNova, for excellent low-light vision. Meanwhile, the various color chronometer subdial hands are easy to read, despite the small size of the subdials themselves. The crystal is flat and beveled, with a solid case back, and a water-resistance rating of 50 meters. This is basically standard splash-proof, but you might get away with showering and swimming.
Eleven Color Options
As I mentioned, the MoonSwatch's color options are based on the bodies of the solar system. Each name begins with "Mission to," which feels exciting and adventurous. In total, you can choose from the following options:
Mission to the Sun – An attractive gold and white.
Mission to Mercury – Slate grey and black with contrasting white hands.
Mission to Venus – A blush colored watch with a pink case and strap.
Mission on Earth – Blue, green, and white like our home planet.
Mission to the Moon – A slate grey dial and silver case.
Mission to Mars – A white dial and bezel with a rusty red case.
Mission to Jupiter – A unique tan/peach finish.
Mission to Saturn – A tan watch with darker brown highlights.
Mission to Uranus – Blue and white, to honor the Greek god of the sky.
Mission to Neptune – Deep blue, with a lighter blue case.
Mission to Pluto – A red and tan design, with a light grey case.