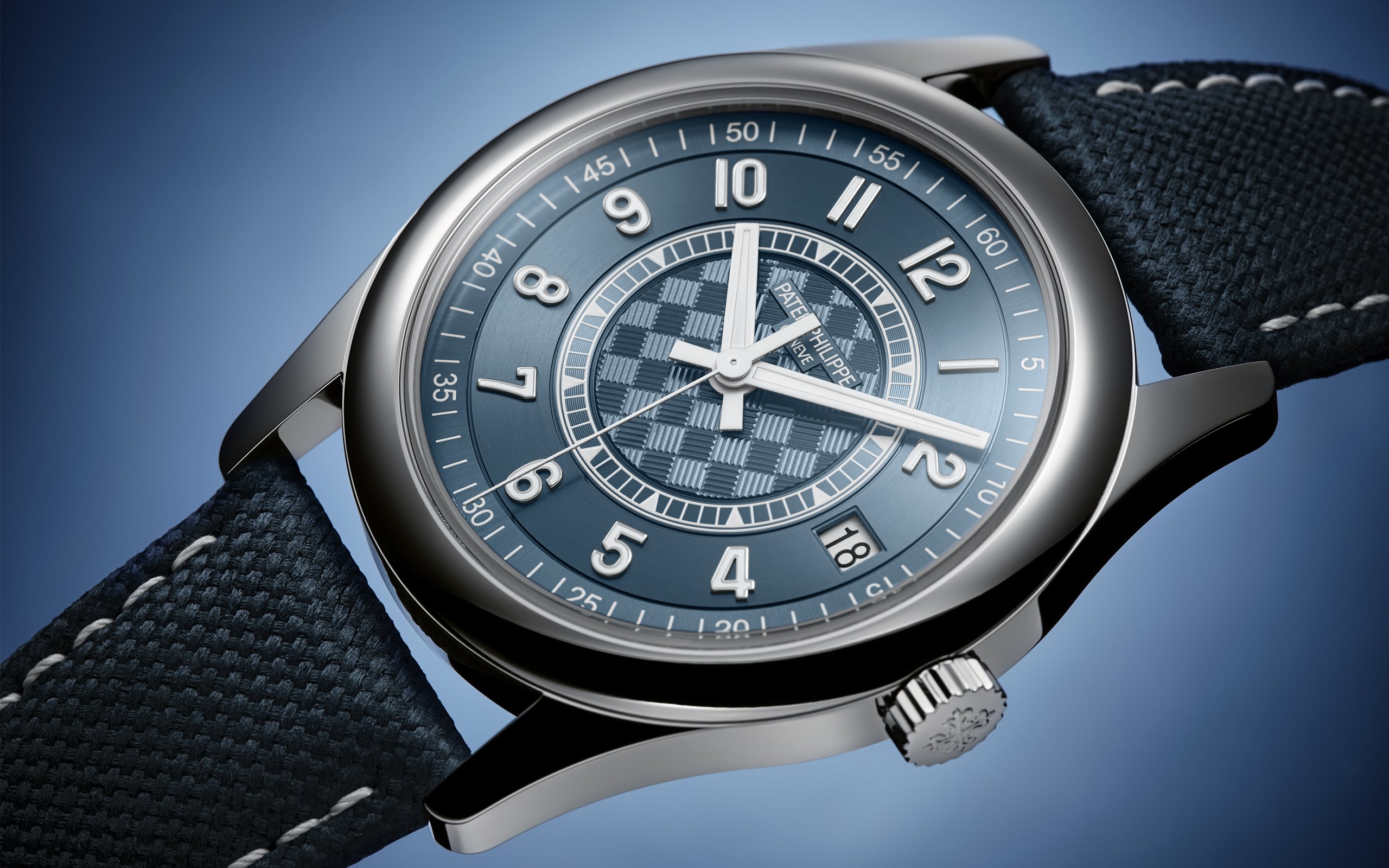 In 2019, Patek Philippe moved into a new headquarters. The building, which first broke ground in 2015, cost an estimated 600 million Swiss Francs, and is a completely state-of-the-art facility. In addition to six above-ground floors, there are four basement levels to this impressive new building. To commemorate this milestone in company history, Patek Philippe released a limited-edition watch, the Calatrava Ref. 6007A-001 Limited Edition.
Only 1,000 of them were produced, which makes them hard to get to begin with. But because of Covid, the supply situation is even worse. They're virtually impossible to buy at retail, and grey market prices can be as high as three times retail pricing. It's an impressive watch to say the least. Here are my thoughts on this unique and nearly unobtainable timepiece.
Commemorative Dial
The 6007A-001's most eye-catching feature is its unique dial. The metallic, grey-green-blue surface boasts scintillating highlights, which center on the patterned, basket-weave texture in the middle of the dial. Outside of this central area, the rest of the dial has a simple brushed finish, like most metallic watch dials.
There are not one, but three different indices on this watch. Towards the center, there's a railway index with triangular five-minute markers. This index seemed pointless at first, but it's surprisingly easy to read if you want a down-to-the-minute time measurement. The main index consists of 12 applied Arabic numerals at the hour positions, with a silver finish that has a truly three-dimensional look. Outside of this, there's a tertiary index with fine hashes at the minute marks and small Arabic numerals at the five-minute marks.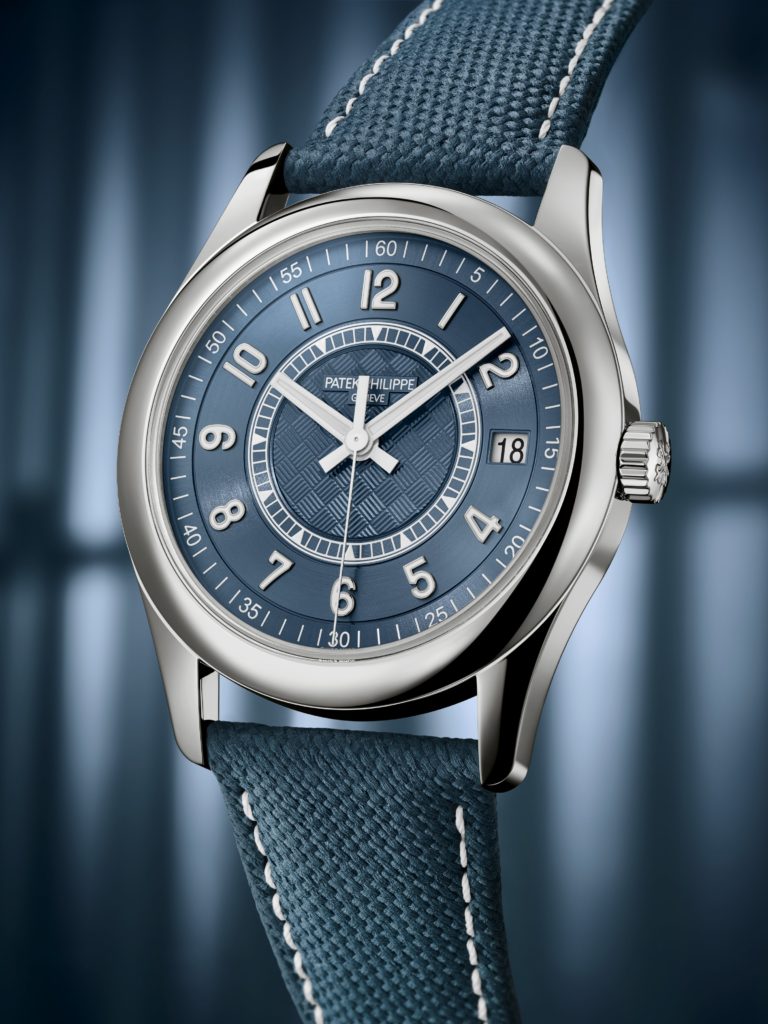 The hands are nearly rectangular, but ever so slightly tapered towards the tip. They sport bright, broad lume stripes down the center, which makes for excellent low-light visibility. The low-light appearance is enhanced by the lume finish on the Arabic numerals. When the lights go out, the 6007A-001's dial looks as formal and Spartan as possible. The rest of the dial is nearly bare, with the exception of a small rectangular date window at the three o'clock position. There's also a small Patek Philippe inscription at the 12 o'clock position.
Tough Stainless Steel Case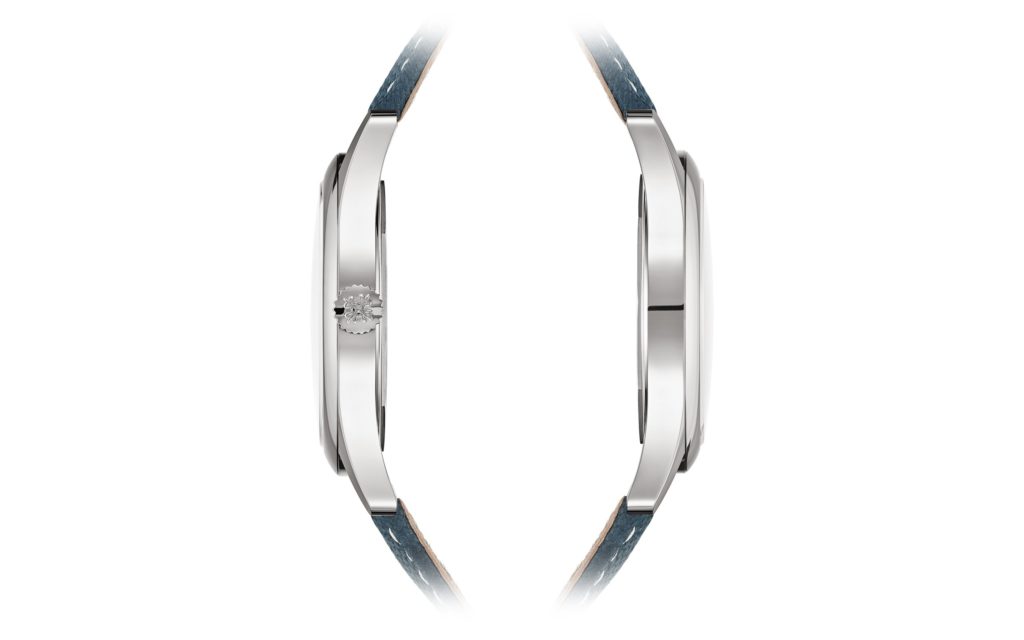 Patek Philippe is known for their high-quality gold cases, but gold isn't always the best choice for a watch. For one thing, you may or may not like the look. For another thing, stainless steel is far more durable and lighter, and it trending right now in the watch industry. To that end, the 6007A-001 is one of the few watches in Patek Philippe's catalogue to feature a stainless steel case, and the only Calatrava watch. Rarities like this don't come along often, and they certainly demand a premium in the grey market.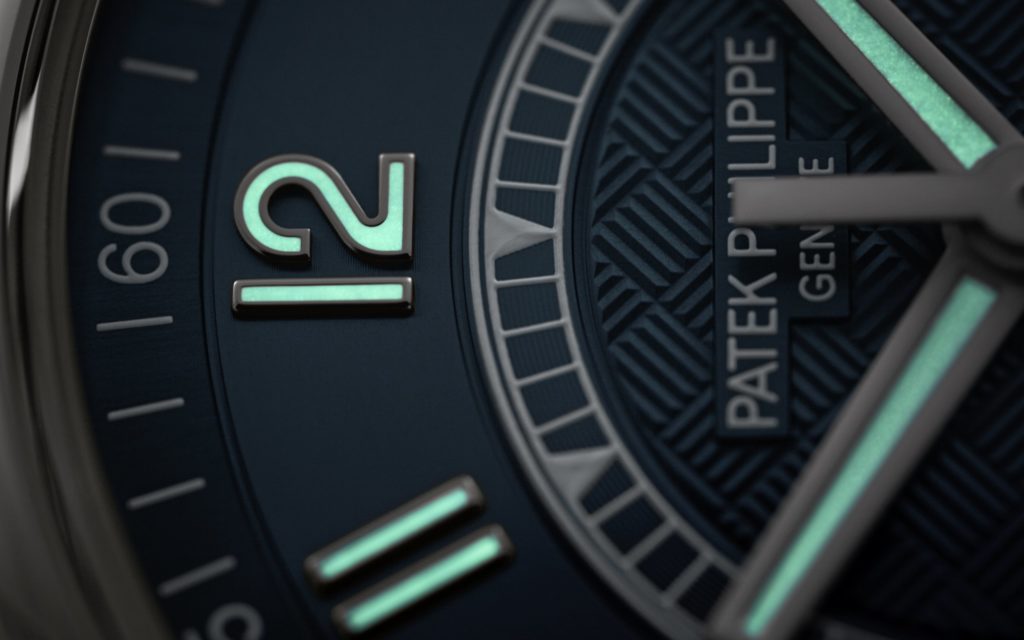 The 40mm diameter is a few millimeters wider than most of Patek Philippe's Calatrava watches, but it still falls into the same general "mid-sized" category. And at just over 9mm thick, it's very slim for the diameter. The sides and bezel are elegantly curved, which makes the 6007A-001 look even slimmer than it is. The crown is petite, with Patek's signature Swiss cross logo embossed on the outer surface.
Perhaps the most attractive aspect of the case is the display back. It's designed to give you a full view of the 324 S C movement, which is one of Patek Philippe's in-house creations. This 28-jewel movement is as accurate as an automatic movement gets, and looks gorgeous. The view is somewhat blocked by a white Swiss cross and "New Manufacture 2019" marking. However, this is part of the 6007A-001's appeal. It's not just a beautiful, durable timepiece. It's meant to commemorate a specific event.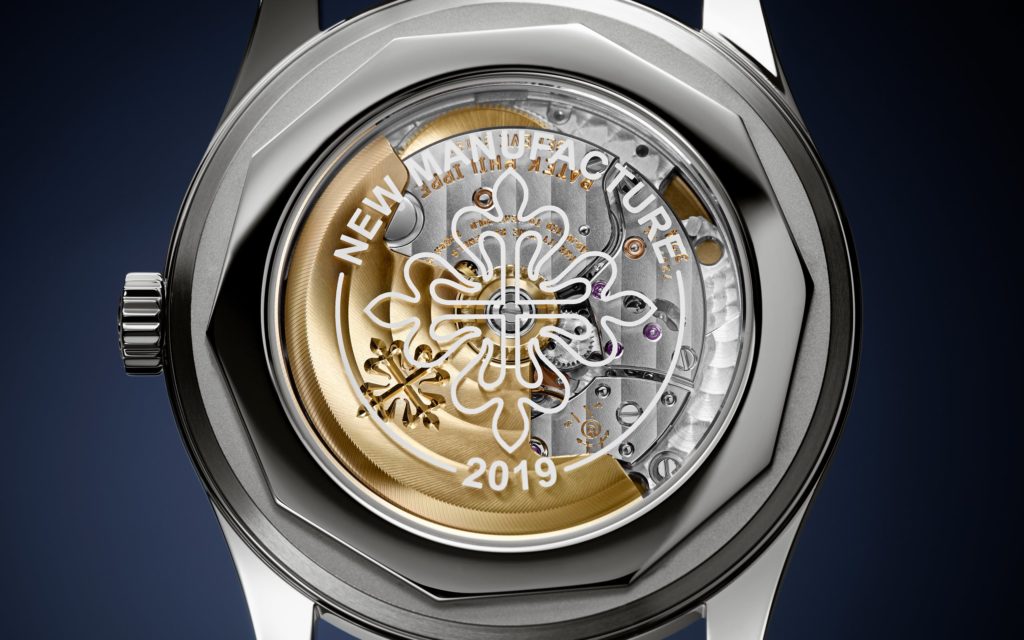 The main crystal is sapphire, which is scratch-resistant, with a flat surface that doesn't obscure the dial. The case is rated for 30 meters of water resistance, or just under 100 feet. It's not a dive watch, but it's fine for bathing or swimming.
A Strap for Work or Play
One could reasonably debate whether or not the 6007A-001 is a dress watch. In most regards, it's well-suited for formal or casual wear. This laid-back aesthetic extends to the strap, which is stitched from premium calfskin. It's comfortable, it's attractive, and it's easy to adjust. But the blue-green surface matches the dial, giving a wink to style over pure formality.
To view all of Patek Philippe's offerings visit their official website here.