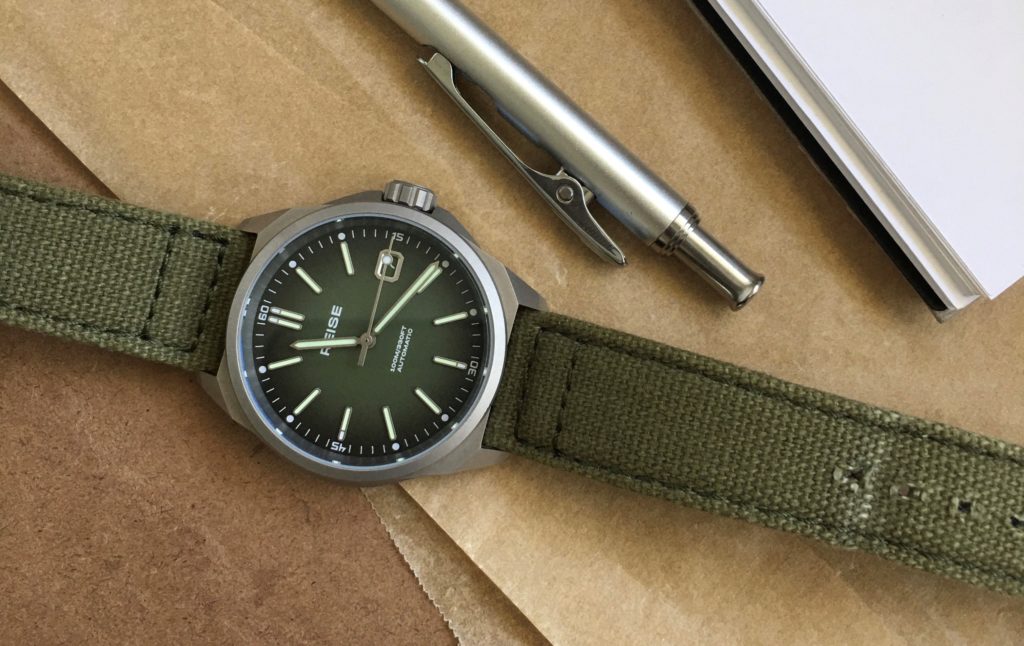 By having the opportunity to review the Reise Resolute, I was taught a simple but long overdue lesson in open mindedness. Having never heard of Reise, my natural assumption was that this was a Kickstarter brand, one from a sea of many hopeful enterprises, doing their very best to grab and keep your limited attention (I later learned that the Reise Resolute was in fact a 'top-funded' Kickstarter watch).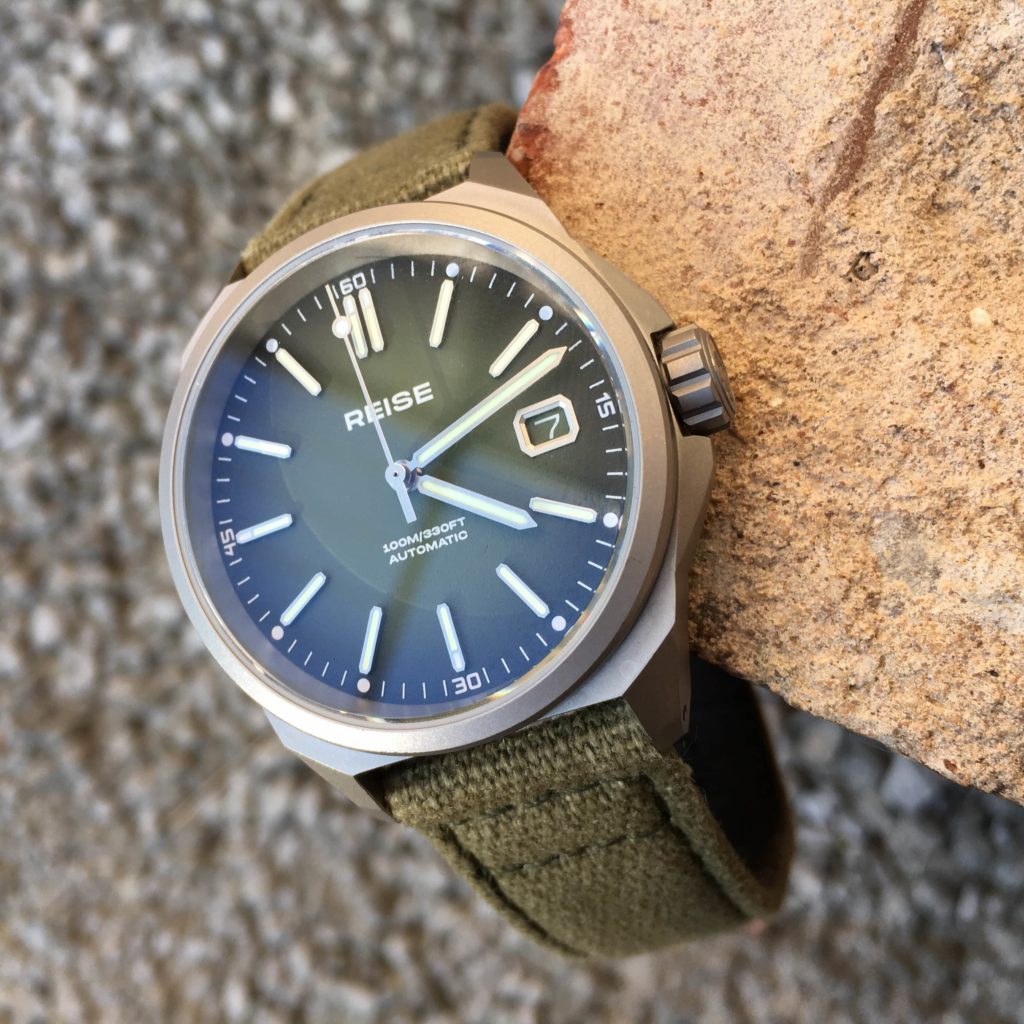 Knowing my own prejudices, I opted for a different approach for this review. I would dig through the relevant literature after and only after I'd worn the piece for two weeks. I thought the best way to ensure objectivity was to act like I didn't know it was a Kickstarter watch. No spec sheets, no press clippings, no marketing jargon. Nothing.
And boy was that the right thing to do. I will save you all the suspense and say up front that the Reise Resolute defied all my expectations (or lack thereof). I would recommend this watch to anyone wanting a simple, three-hander automatic that is largely no frills, but has enough nuance and flair to reward someone paying closer attention.
A Substantial Watch
The Reise Resolute possessed absolutely none of the flimsiness that I was anticipating from a kickstarter brand. If that sounds condescending, that's only because my preconceived notion of what a Kickstarter watch could be, was so out of whack, that even a genuine compliment comes across as facetious.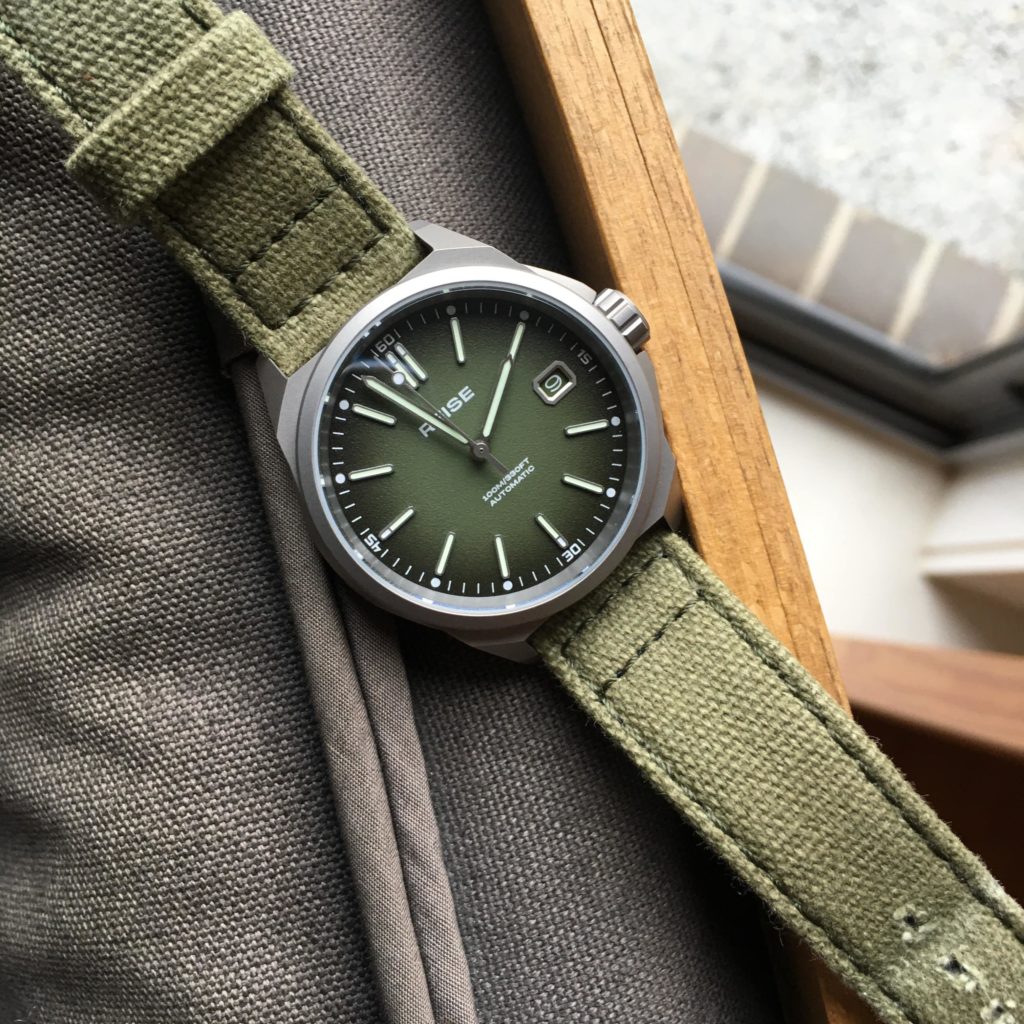 Its lightweight presence did not connote 'cheap'. Rather, the feeling I had was more like wearing something that I'd owned for ages; something that had grown into my wrist from years of faithful and reliable service. As it turns out, the reason for this lightweightness is that the case is solid titanium. Having only ever worn watches made from stainless steel, I now feel myself becoming more inclined to seek out titanium pieces in the future.
Resolute Design
I will say though, that this is not a particularly attention grabbing watch. At a glance, the brushed titanium case, textured green dial and olive canvas strap are all very down to earth and simple elements. The Superluminova lume is average, and if I saw it from a distance, I may assume it was a Seiko SNK of some kind (it actually does use an NH35A automatic movement). But I honestly wouldn't have it any other way. I think a flashier, more contrived design would have conflicted horribly with the rugged and reliable feel of the piece.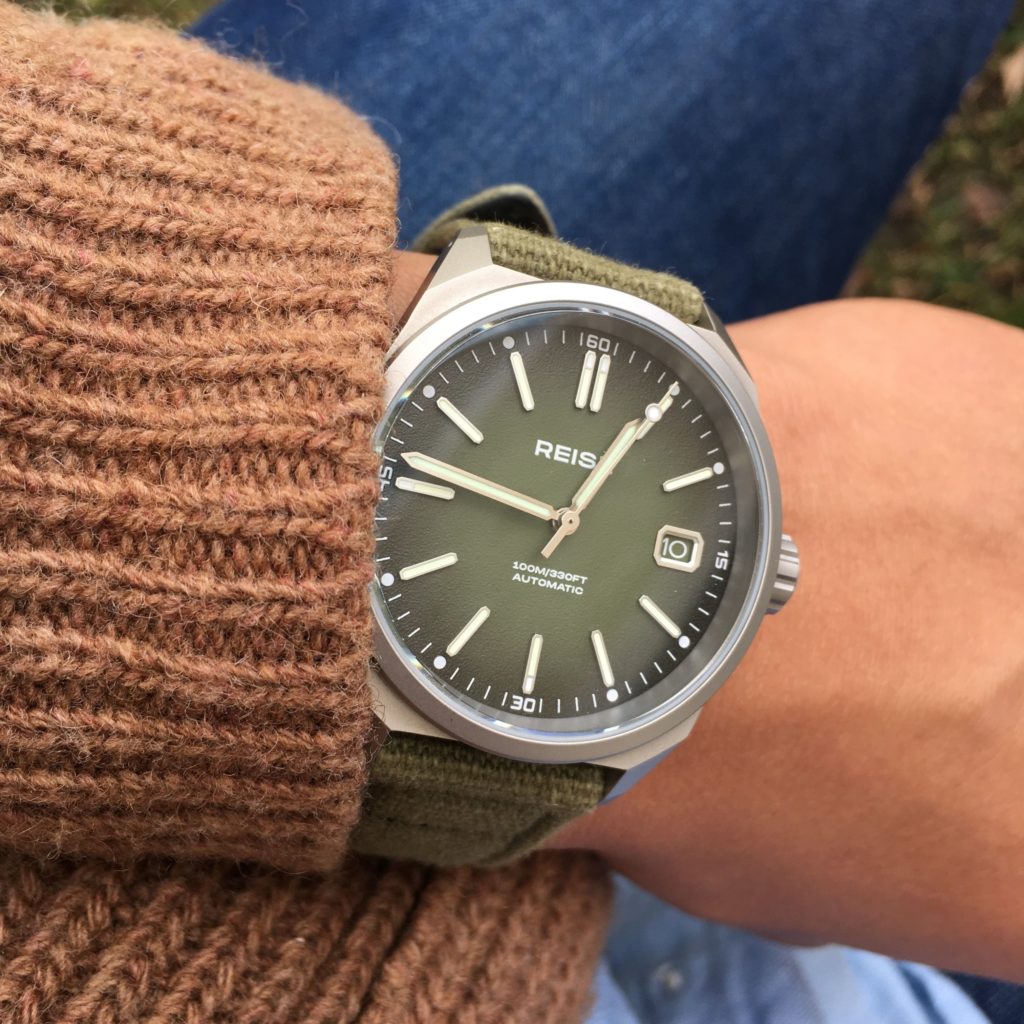 In fact, the façade of an understated design makes the finer detail all the more exciting. For starters, the titanium case is coated with UltraHex, which is Reise's own proprietary form of anti-scratch coating, and comes in at approximately 1200 Hv hardness (which is roughly 8 times harder than regular 316 stainless steel). But perhaps even more exciting…the color of the date wheel, actually matches the freakin' dial, which is more than can be said for some of the established, mainstream brands! The dial itself is fairly simple, but is actually gently textured upon closer inspection (the website calls it 'sand textured'). The date window and applied indices all have a clean metallic trim. The case has a screw-down crown flanked by grown guards, and the lugs are drilled for easy strap changes. And speaking of, the strap itself is a lovely matching canvas piece with customised titanium hardware.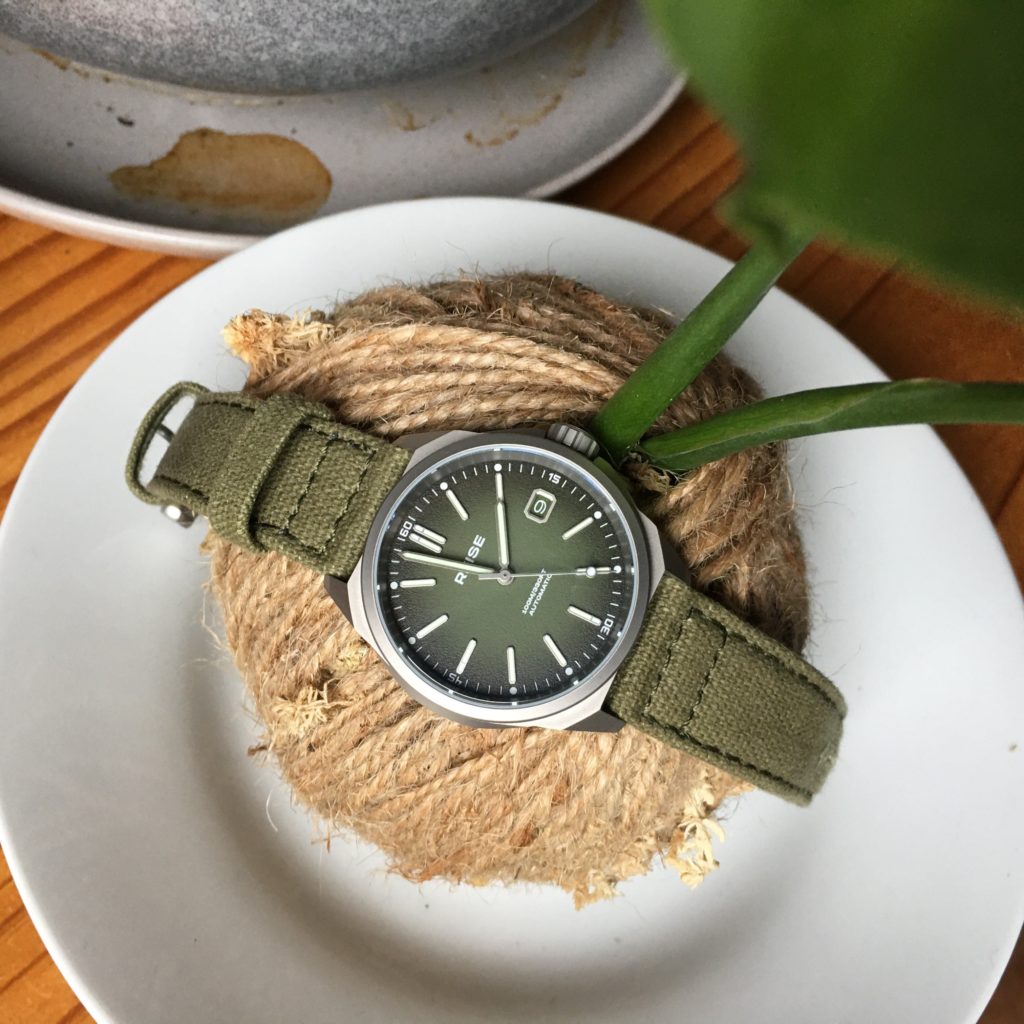 But the undisputed star of the show is the case itself. Instead of appearing unfinished or rough, every facet of the case construction was clean and deliberate. The subtle gradation of the angles that connect the planes of the case – especially visible when viewed in profile as well as at the lugs – create the illusion of a rounded edge. Turning the case around at all angles in sunlight is a great way to appreciate the origami-esque vibe that Reise has captured here.
All these might seem like little things, which are easy to overlook and even easier to take for granted. But these are all signs that a brand takes its customers seriously. It shows that a brand is completely aware of how hard it can be to stand out from the crowd. It's also worth noting that these seemingly little things, can actually be really difficult for a smaller scale brand like Reise to accomplish, as they don't necessarily have the economies of scale to achieve this at a reasonable price point. But at $399 USD ($329 if you preorder), I think Reise has delivered a real value prop.
Nothing about the Resolute gave the impression of someone trying to make a fast buck. There were no shortcuts here, and now look back on my prejudice of kickstarter brands with a certain degree of shame.
To have a look at the full selection of Reise watches and to pre-order visit their official website here.