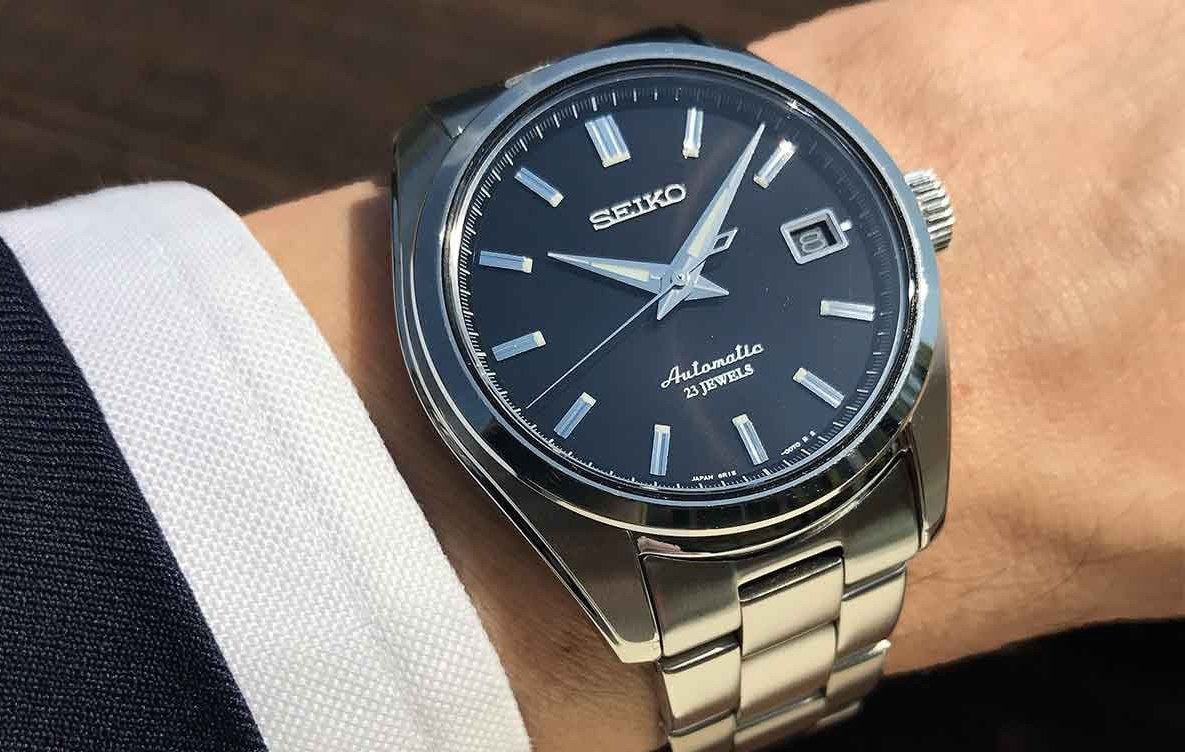 The Japanese brand Seiko is are known for clean, functional watches and the Seiko Mechanical SARB033 Mens Wrist Watch fits that bill perfectly. The dial is 38mm in diameter, which is around average, and the band is similarly average, coming in at 11.2 mm thick.
> > > Click here to see ratings, reviews, specifications and prices on Amazon < < <
Although it might appear small to those who have become accustomed to the chunky watches that are currently in vogue, (which generally have a band of approximately 22mm) the size of the SARB033 seems to give it an aura of elegance, an understated air of class, just like the similar looking Rolex Air King.
SARB033 Functionality
What brings the model, and brand, into their own however is the openness in which they share technical details. The watch runs on a 6415 automatic movement with a big50-hour reserve which, as the brand openly declares, is accurate to +25/-15 seconds per day. This might sound very inaccurate, but in reality, it's actually fairly similar to other
watches of this price range. It´s refreshing of Seiko to list this information openly rather than wave it away and allow us to find out on our own.
> > > Click here to see ratings, reviews, specifications and prices on Amazon < < <
The display is made from artificial sapphire, leaving it hard to scratch and easy to read. It may come as a surprise to some readers who aren't yet familiar with this watch model, but the SARB033 has no chronograph (timer) function. Less can be more though, and the absence of 3 additional dials on the main dial undoubtedly leaves the Mechanical SARB033 watch looking cleaner and easier to read than most other Seiko watches. Plus, how often do you really use the timer function on your watch, when you have a mobile phone? I don´t.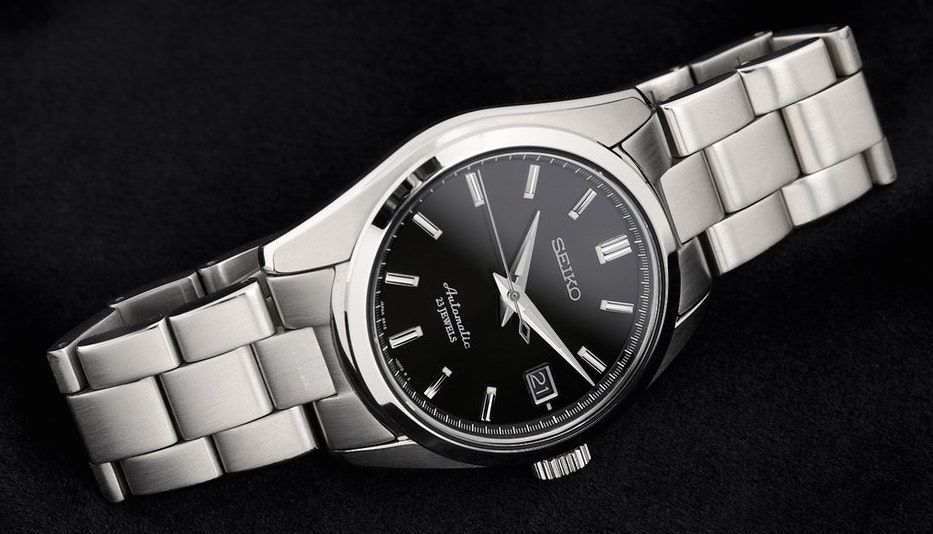 Sleek & Elegant Design
Design-wise, the SARB033 is very traditional. The band is a silver-colored stainless steel, and the dial is black, with silver hands and markings. It is incredibly easy to read, and harks back to a time before men´s watches became a competition to pack as many functions onto one wrist as possible. Also helpful to know, this watch comes with enough links to fit a maximum wrist size of 18.5cm. This is fairly generous, but you should be aware that the average man will need to remove a few links, and based on the band design, It's probably best to bring it into a shop or authorized dealer near you unless you have the experience to do the job yourself.
There is an extra trick for the curious though: the back of the dial is see-through, allowing curious owners to watch the workings of their own watch. Although this adds nothing to the functionality or appearance of the watch when worn, it is undeniably cool to see the sleek inner workings, and it´s a visual reminder of the clever attention to detail that the brand is known for.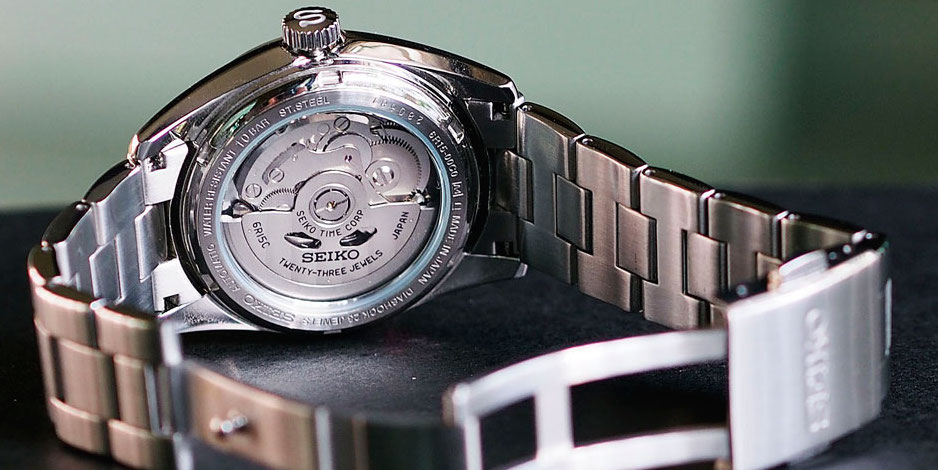 Overview
Overall, the Seiko Mechanical SARB033 Mens Wrist Watch has a classic design that will not age. It may not fit into the current modern trend, or offer many functions, but because of this, it seems more reliable than some of its fancier rivals. Personally, I find the clean display without those barely-used timers looks much sleeker and leaves this eminently easier to read than most other timepieces with features on the dial.
The build is very high quality and even compares to some luxury watch brands, but at a much lower entry-level price point. I'm very happy with this watch, and I think anyone else looking for this style will love it as well.
> > > Click here to see ratings, reviews, specifications and prices on Amazon < < <