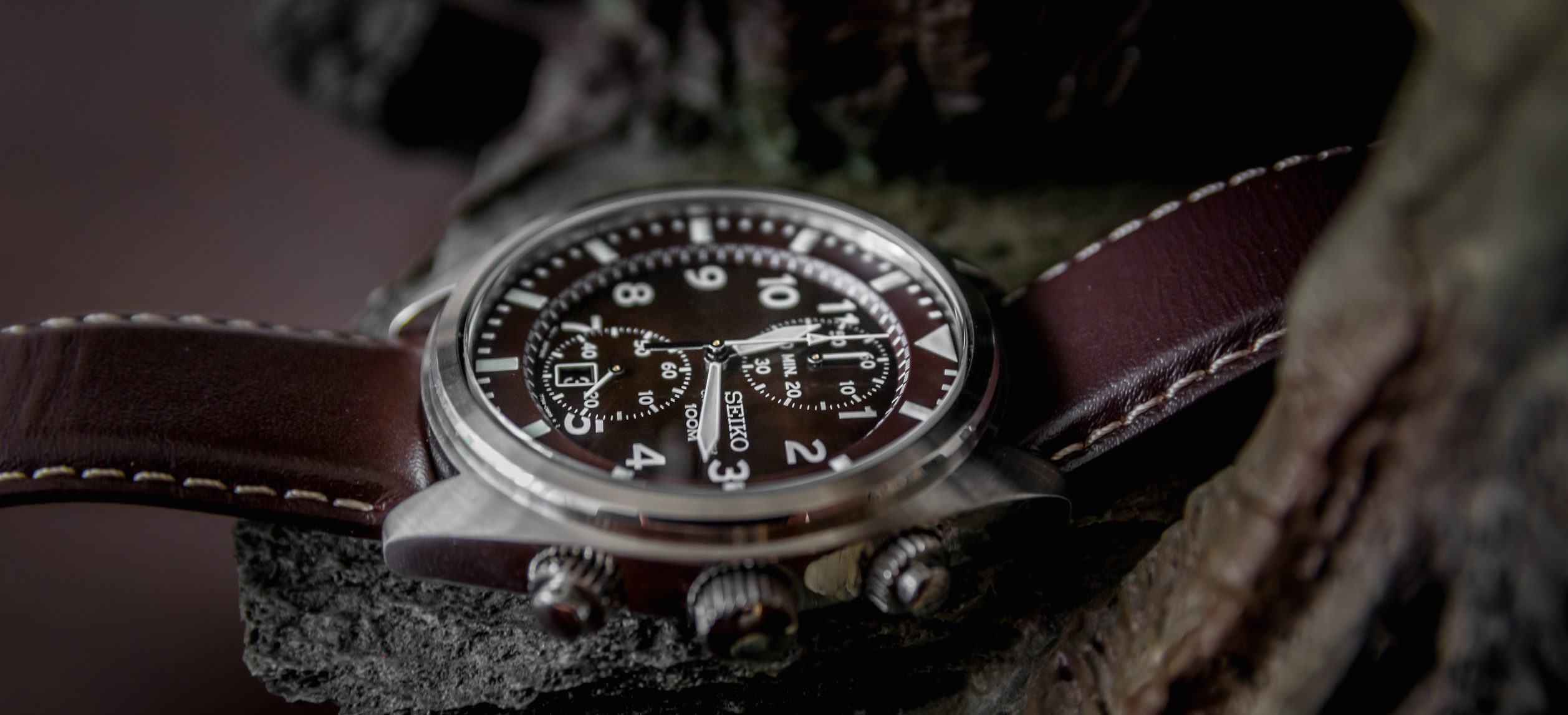 Seiko's model SNN241 is a refined and polished luxury dress watch that, while affordable, doesn't lack in quality. It's sleek design and pristine functional ability make it one of the best watches available in the sub $100 price range. The construction features a stainless steel body and a contrast-stitched leather band that make this watch appear much more luxurious and high-class than you'd initially imagine.
> > > Click here to see ratings, reviews, specifications and prices on Amazon < < <
Wearability & Construction Quality
While there aren't many downsides about the SNN241, I'll get the only one worth mentioning out of the way first. This may seem nitpicky to some, but I think the case/dial size is a bit too large for a dress watch. The case has a diameter of 42 mm, whereas the band width is just 11 mm. You can tell from the dimensions alone that the body of the watch will look bigger than what you'd think, but I didn't expect it to be as noticeable as it was. It was big enough to where I'd be working and notice it out of the corner of my eye and wonder why it needed to be so large. It's not a big deal though, and I think some people might like this aspect of the watch. It's odd, too, because it doesn't even feel as heavy as you'd think. It just looks bigger than I think it should for a watch that's designed with luxury and class as its foundation.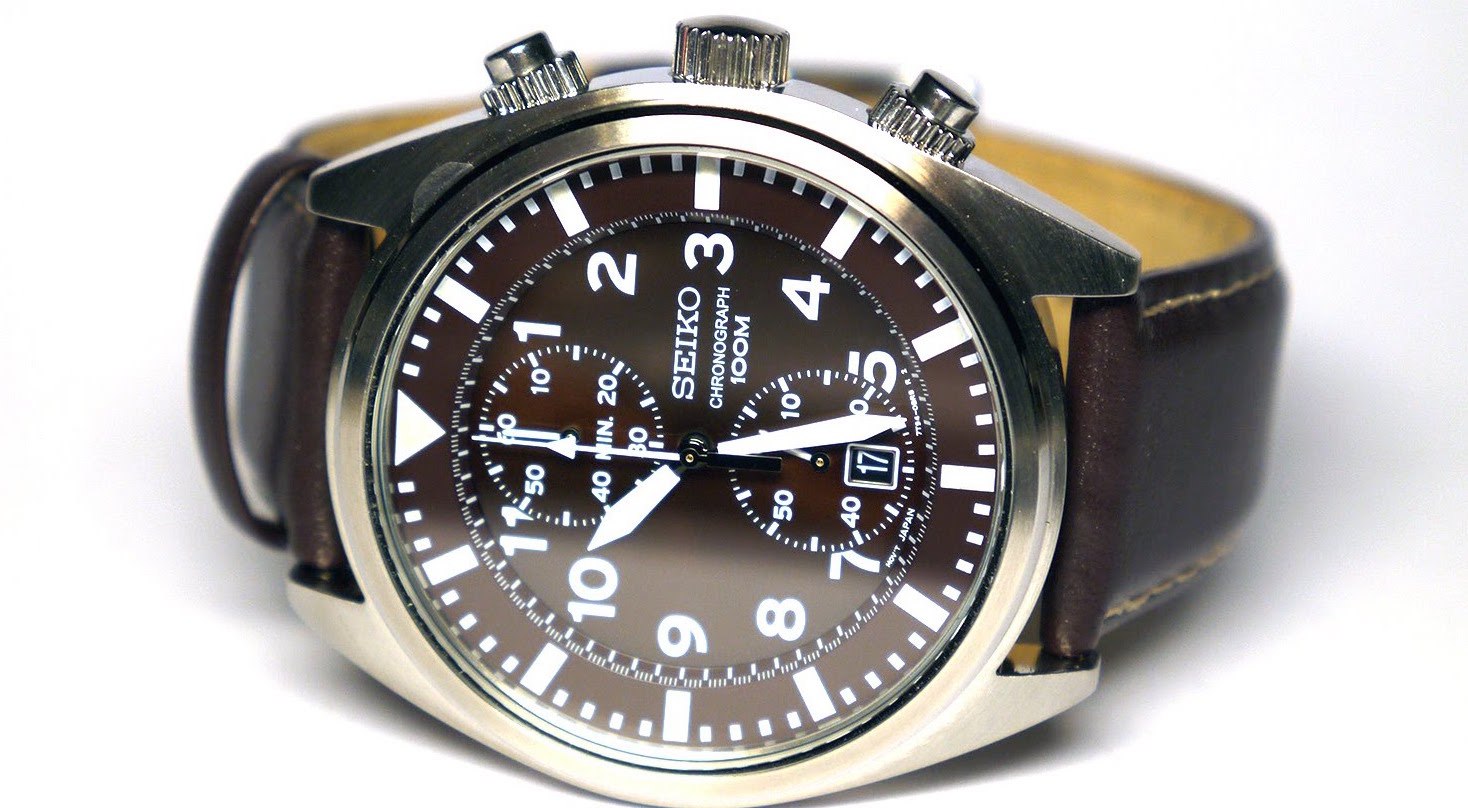 > > > Click here to see ratings, reviews, specifications and prices on Amazon < < <
The construction on the Citizen SN241 is fantastic. It features a stainless steel body, a hardlex dial window, and a contrast-stitched leather band. Additionally, the device utilizes a Japanese quartz movement system with standard analog display. Each of these things add up to make an extremely sturdy and solid-feeling timepiece. The leather band feels particularly fantastic and I can promise you won't be needing to replace it anytime soon, assuming you take proper care of it. The stainless steel body looks and feels incredible and the side crown and knobs feel well-constructed while also being flexible and easy to adjust.
SNN241 Basic Features
The features on the SNN241 aren't anything revolutionary, but they are applied here in such a way that is fully-functional and easy to use. The Japanese quartz movement system ensures that the watch keeps time consistently and accurately, and I personally had no issues with it doing so. There's also 2 smaller dials inside the larger one that are used in the chronograph, and the dial at 6 o'clock features a small window used to tell the date. The chronograph is great, but it did stop counting once altogether; however, I chalked it up as a fluke and it hasn't happened since then and it's been about 3 weeks so far. The watch is also water-resistant up to 330 ft (100 m), though I wouldn't risk taking it in the water considering how nice of a watch it is.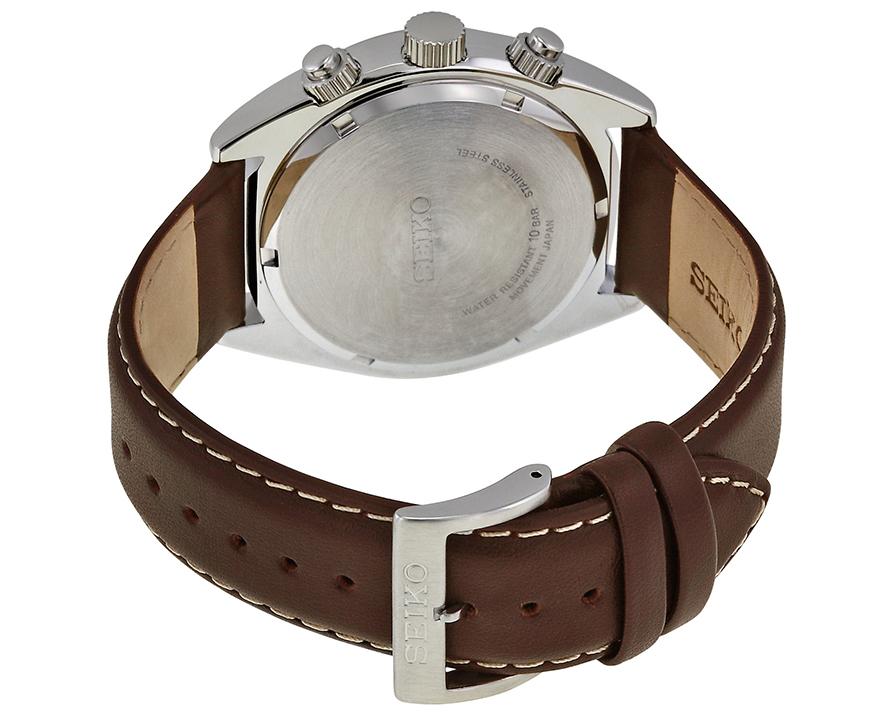 In my opinion, the appearance and aesthetic of the Seiko men's SNN241 stainless steel watch certainly match its build quality. I don't usually enjoy brown colors on my watches unless it's just on the band, but the dial on this device is also a chocolate-brown and I think it looks quite elegant in contrast with the stainless steel body. The silver characters against a brown dial also make it extremely easy to tell the time at a quick glance. Nothing about this watch is too fancy or pretentious. The features on this timepiece exist to emanate the perfect amount of class without sacrificing the necessary utility you need on a watch.
> > > Click here to see ratings, reviews, specifications and prices on Amazon < < <