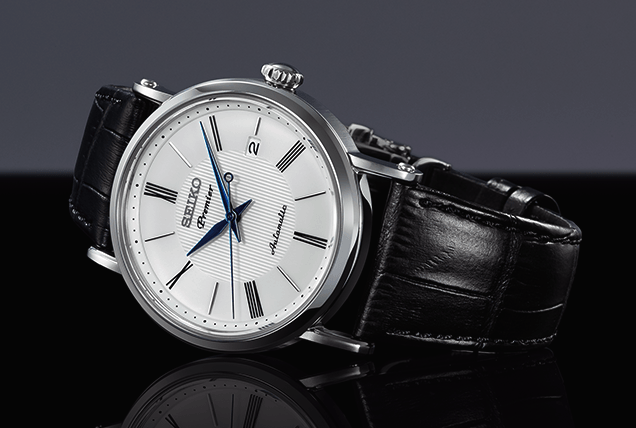 Seiko's newest addition to their dress watch collection is a beautiful timepiece that features elegant neo-classical architecture with a delicately beautiful overall aesthetic. The Seiko Premier SRK035P1 men's analog watch has a classic style, but it also has enough features to maintain a unique bold and modern appearance. In a market that's saturated by pseudo-stylish watches, this addition to Seiko's Premier collection stands out as one of the most beautiful devices we've seen.
> > > Click here to see ratings, reviews, specifications and prices on Amazon < < <
SRK035P1 Inner Workings & Build
The SRK035P1 features a quartz movement system designed to ensure absolute precision, a solid stainless steel black case to ensure stability, and a genuine calfskin leather band with a silver deployment buckle to wear it securely. These things are evidently clear as soon as you pick up the watch and put it on. It feels extremely well-made and solid while also maintaining gracefully elegant. It's simply both a pleasure to wear and a pleasure to look at in general.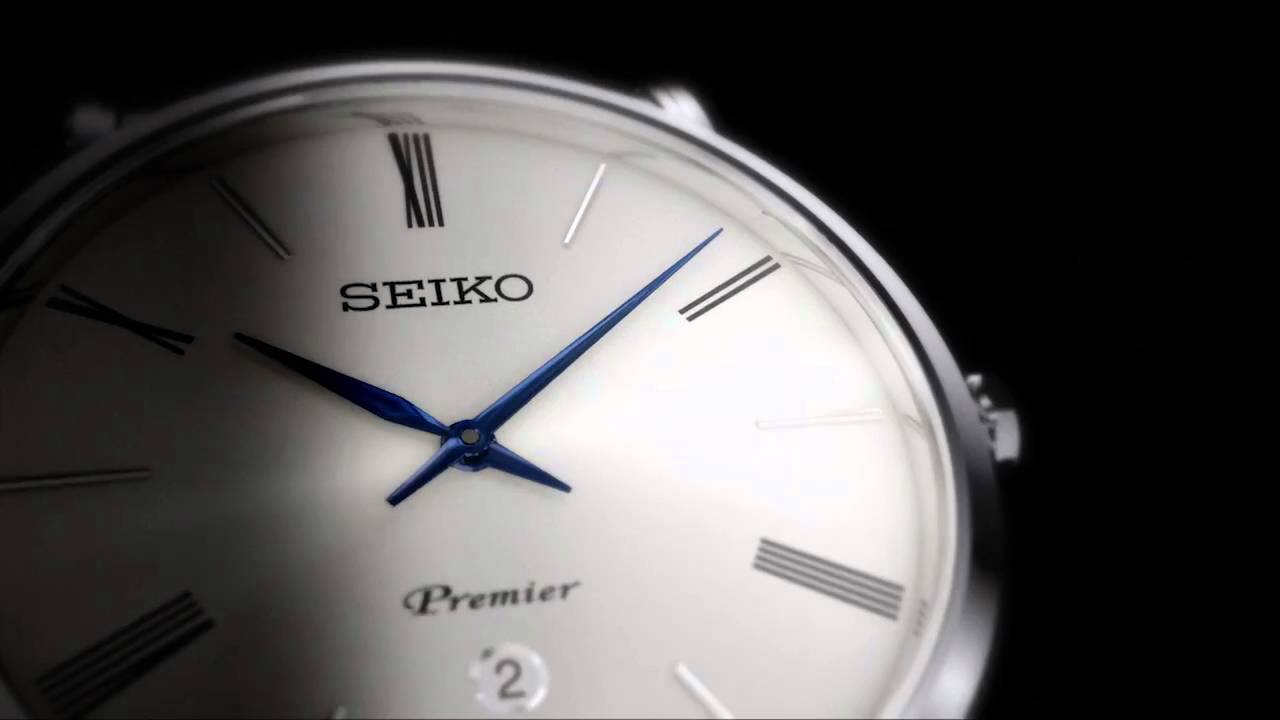 The price for the Seiko SRK035P1 is pretty reasonable considering the sort of product you'll be getting. The quartz movement system ensuring complete accuracy when telling time, and the sapphire crystal (albeit synthetic) feels extremely well-crafted and sufficiently able to protect the delicate contents in the watch. Speaking of contents, the silver dial coupled with the sleek blue-toned hands are extremely eye-pleasing and emanate beauty, grace, and luxury. Also, practically speaking, the silver and blue contrast makes it incredibly easy to read the time at a quick glance.
> > > Click here to see ratings, reviews, specifications and prices on Amazon < < <
Comfort & Dimensions
The size of the Seiko SRK035P1 is the base of its simplistic and elegant design. In terms of technical details, the watch has a distance between lugs of 51mm, a strap width of 21mm, a diameter (without crown) of 39mm, a weight of 80g, and a height/thickness of 8mm. Every millimeter chosen for the engineering of this watch were perfectly researched and design to accentuate its best features and craft the best time-keeping device possible. Speaking of design, this watch is water resistant and built to comfortably handle depths of up to 30 meters or 10 bars of pressure.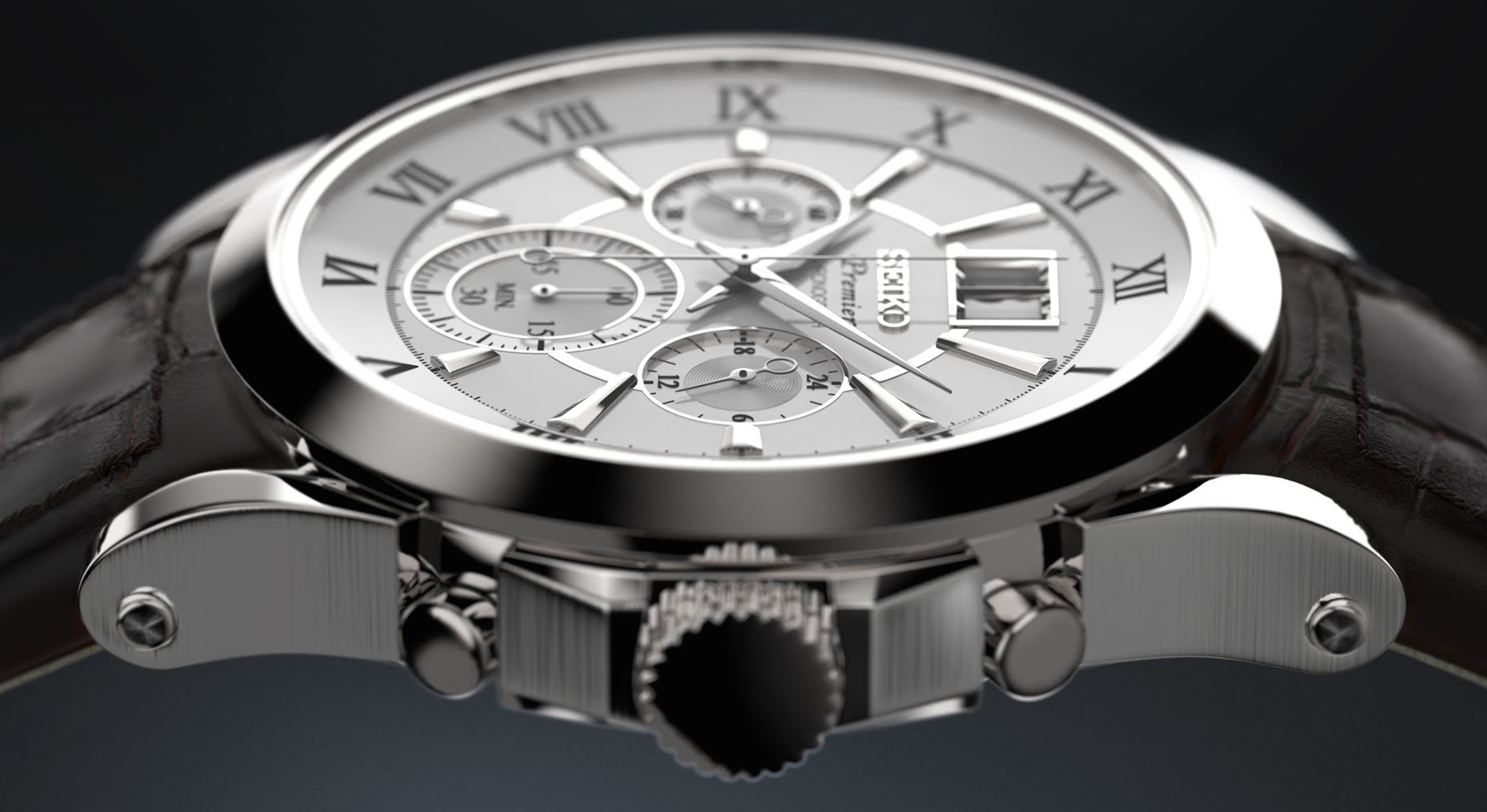 The calfskin leather band does take a good bit of time to break in. Most people report it taking up to three to four weeks until the watch develops the perfect fit, but there are various ways you can break in a leather band in addition to wearing it daily. If you chose to do so, however, absolutely do not use water. I've heard many horror stories from people trying to break in their leather bands using ways that involve water and it completely ruins it.
The hardware of the SRK035P1 timepiece looks and feels very well-constructed. The case material and bezel are both polished stainless steel and make the watch extremely satisfying to hold and wear, and I'm confident that this watch can survive whatever you throw at it. That being said, since it is a dress style watch, I doubt it will be put in too many dangerous situations to put it in a position of risk.
Overview
In short, the Seiko Premier SRK035P1 men's analog watch is a great piece that is both simple and sophisticated, elegant and bold, and radiates grace and beauty. The unique color tones of the silver dial, blue-toned hands, and the black calfskin band make this a gorgeous, classic watch. In addition to the looks and overall aesthetic of the watch, it has the solid build quality from Seiko that we're used to and will make a great addition to any watch collection.
> > > Click here to see ratings, reviews, specifications and prices on Amazon < < <