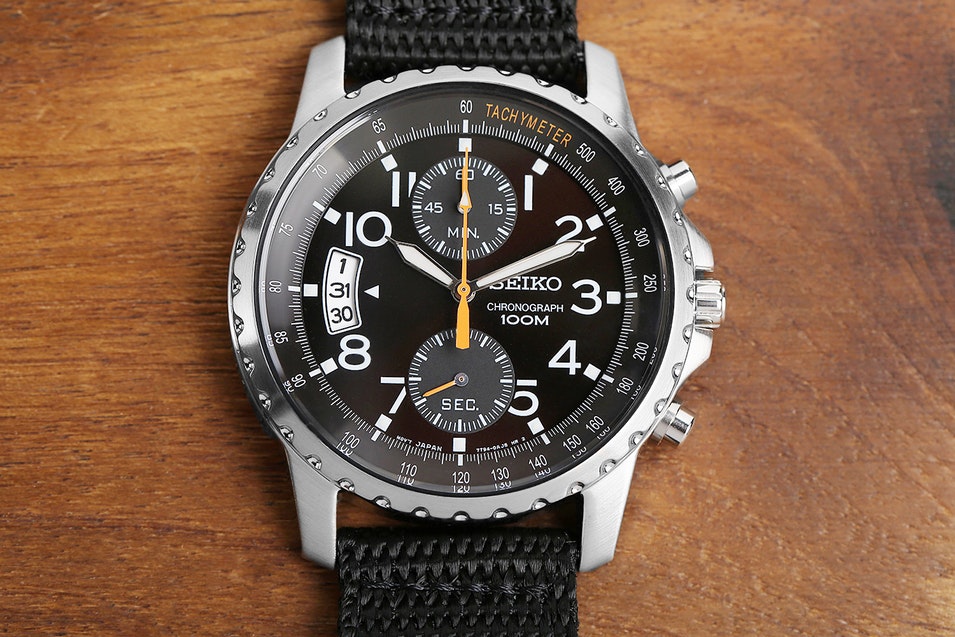 Seiko watches feel like they have been around from the beginning of time. It all started in a watch and clock repair shop on the streets of Japan. These humble beginnings have since transformed into one of the most popular watches in the market. Among the many accolades, stretching from Olympic timers to official railway watches, Seiko was also the first to introduce quartz watches. The men's SNN079P2 is an excellent addition to the collection of chronograph watches designed for precision timing.
It is important to manage expectations when it comes to the SNN079P2 because the dimensions aren't exactly as expected. This aside the watch is an excellent addition to any collection due to its robust functionality. You can grab this piece and put it on without too much concern for what you will be getting up to during the day.
> > > Click here to see ratings, reviews, specifications and prices on Amazon < < <
Active Design
The case appears larger than it is. It has a sturdy stainless steel case with a Hardlex glass face. The Hardlex Seiko crystal glass is not as scratch resistant as the sapphire crystal glass face but is stronger when it comes to more forceful impact. This sporty watch features a black dial that may appear busy to those that aren't after it for its functionality.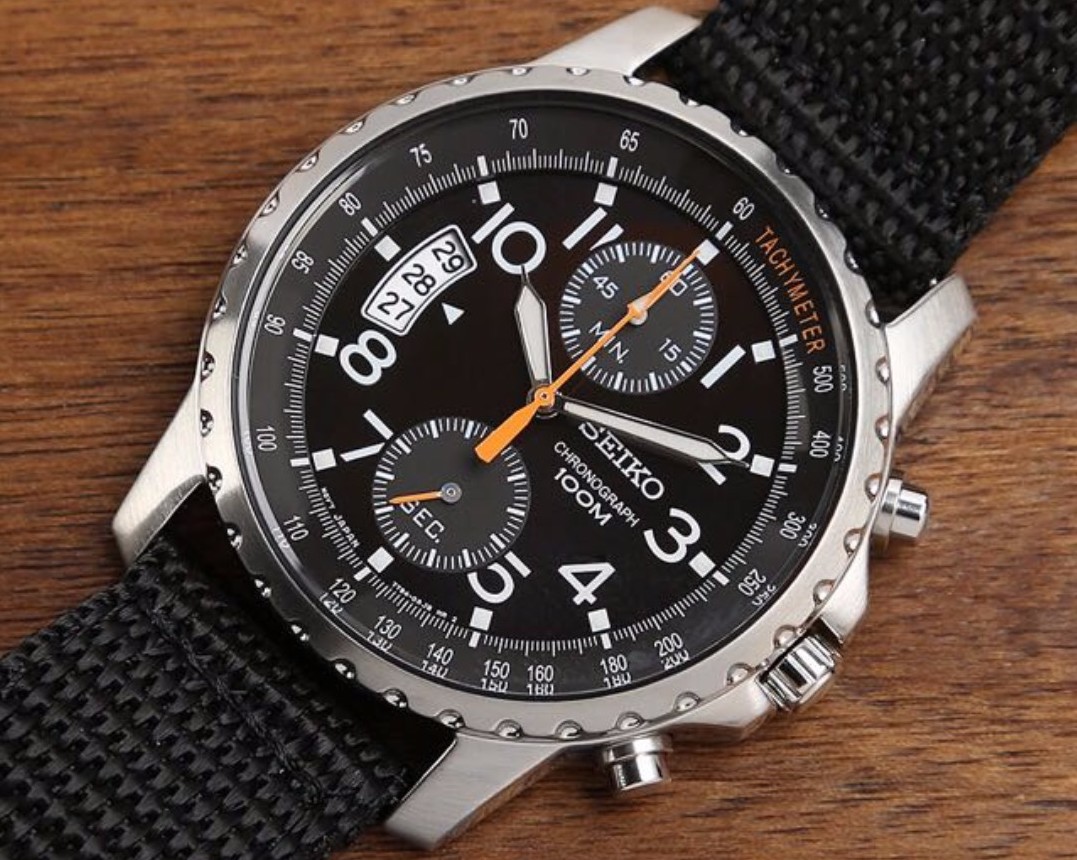 This piece may appear a bit too casual for your typical business environment due to the cloth strap but that can be replaced if the intention is to wear it out of casual engagements. Even though the face seems busy with numbers they are not there arbitrarily. The tachymeter and chronograph, a stopwatch in normal speak, require the numbers for their measurements. The date display is to the left by the 9 o'clock and shows 3 days at a time.
The SNN079P2 is perhaps better suited for the younger watch fanatics or those who have smaller wrists due to the smaller watch face. The back of the case has the Seiko emblem simply engraved and the usual disclaimers just below.
SNN079P2 Comfort
It is surprisingly comfortable due to the unexpected lightness of the frame. The bezel and frame are both brushed stainless steel. The 100m water resistance rating allows it to be kept on for gym, swimming and other recreational activities as well. Even though Seiko are well known for their well-engineered diving watches this specific model is not suitable for scuba diving.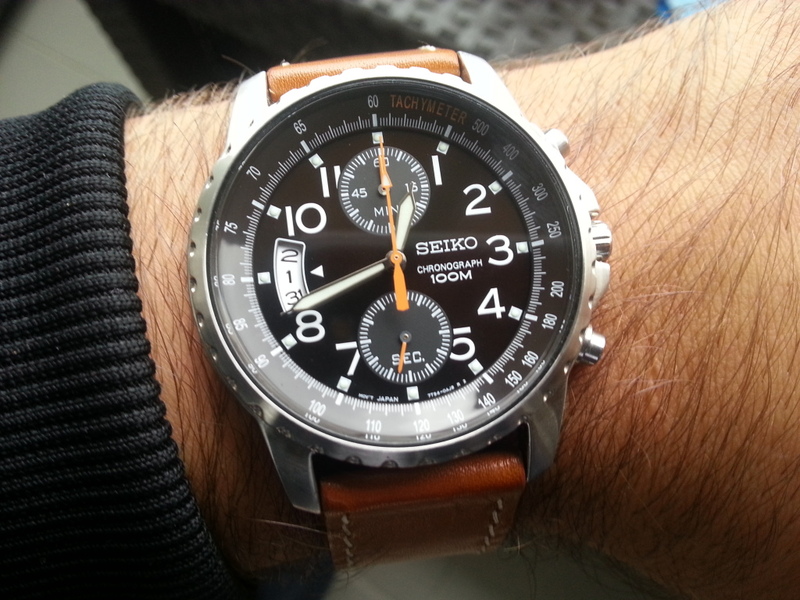 > > > Click here to see ratings, reviews, specifications and prices on Amazon < < <
The quality of this timepiece is impressive for the reasonable price tag it carries. You can count on this piece not losing a second too easily! The Japanese watchmakers have not lost their dedication to accuracy and have carried their appreciation for time through the ages.
This watch is powered by the Seiko 7T94 which has an expected life-span of around 30 years. The use of quartz in this piece allows the watch to keep its size relatively thin and doesn't become overbearing when worn constantly. You can wear it for days on end without needing to worry about removing it.
Cloth Strap
The cloth strap used for this Seiko piece is a bit smaller than the stated 20mm. This can be problematic for the larger wrists. The cloth band is however functional when it comes to regular contact with water and is used in more active environments. Having a leather band when swimming, running or hiking can become a little bit uncomfortable over time.
Final Thoughts
This watch isn't going to appeal to everybody. If you are drawn to watches that are not so visually busy it will most likely not tickle your fancy. The fact that this model is a chronograph watch and has a tachymeter is more of a novelty than anything else. The great thing about this is that it takes us back to what these timepieces were made for all those decades ago but there are now more practical tools for measuring time and speed.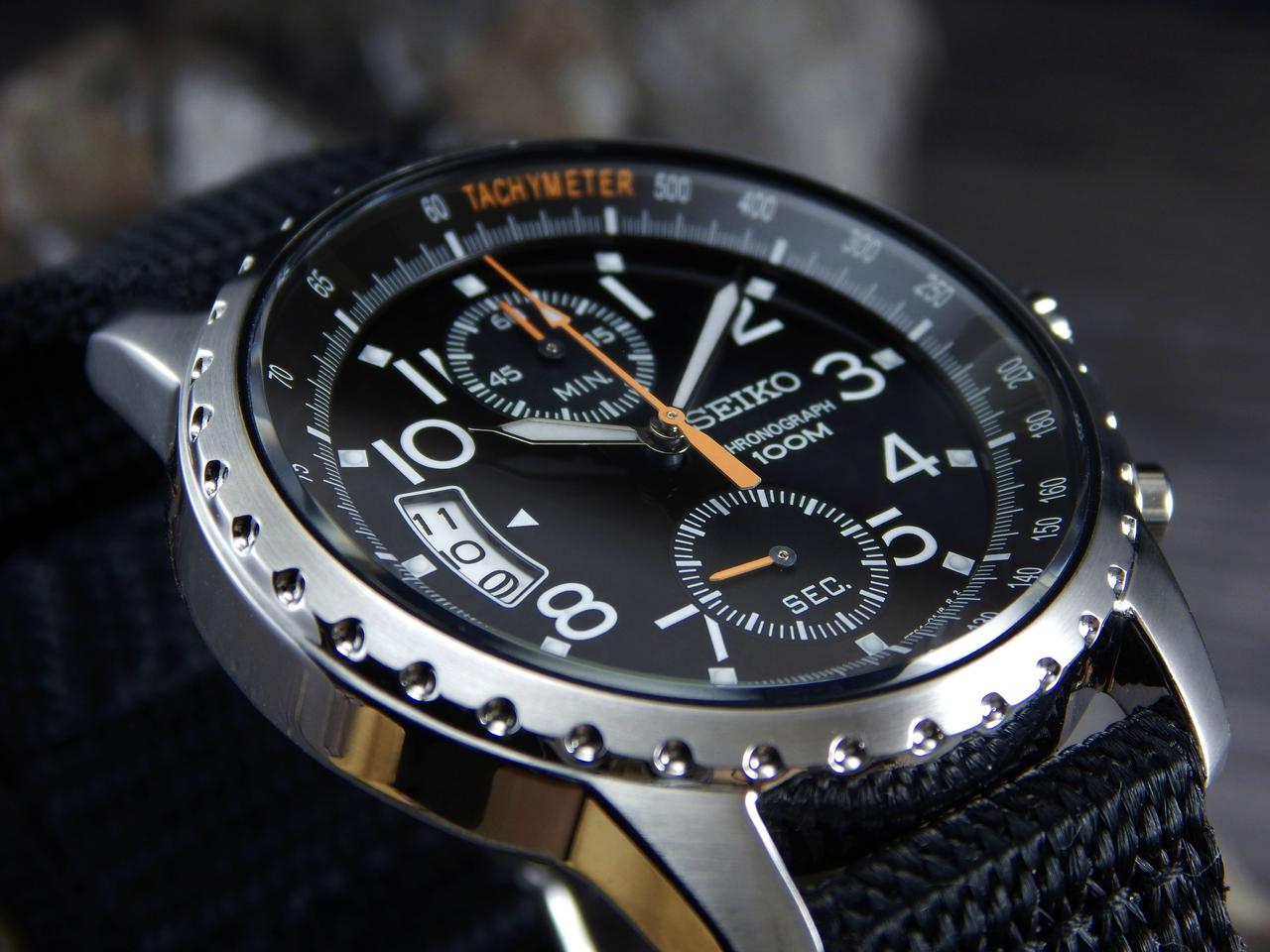 That said, this is a watch that just makes sense. You are able to put it on in the morning for work and keep it on through gym, cycling, swimming and whatever else you find yourself doing on a regular day. Take the Seiko SNN079P2 with you on holiday and keep it on through all the hikes, trips to the beach and restaurant visits without worrying about it breaking or not fitting in with your evening wear. Seiko is an excellent brand and being able to buy into this watch family at its current price is a steal.
> > > Click here to see ratings, reviews, specifications and prices on Amazon < < <