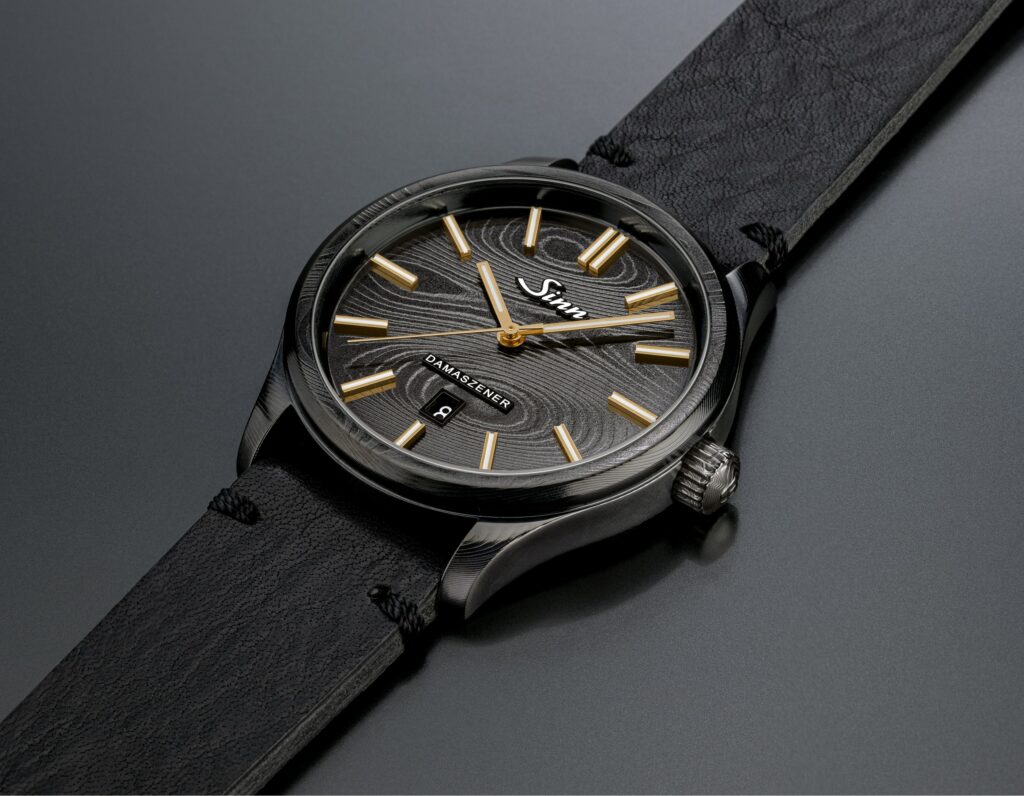 German watch manufacturer Sinn Spezialuhren recently announced the release of a new limited edition watch. Frankfurt-based Sinn has been in the business of making beautiful, functional, and precise watches since 1961.
Only one hundred individually numbered watches have been made for this special release, catching the attention of watch collectors and enthusiasts everywhere.
A Very Special Material
Far and away the most exciting feature of the Sinn Damascus Model 1800 S GG DAMASZENER is the material from which it is made. Sinn has a history of incorporating new and interesting metals into their designs. In the past they have experimented with yellow gold and German submarine steel. This time, Sinn used genuine forge-welded Damascus steel to construct a beautiful timepiece.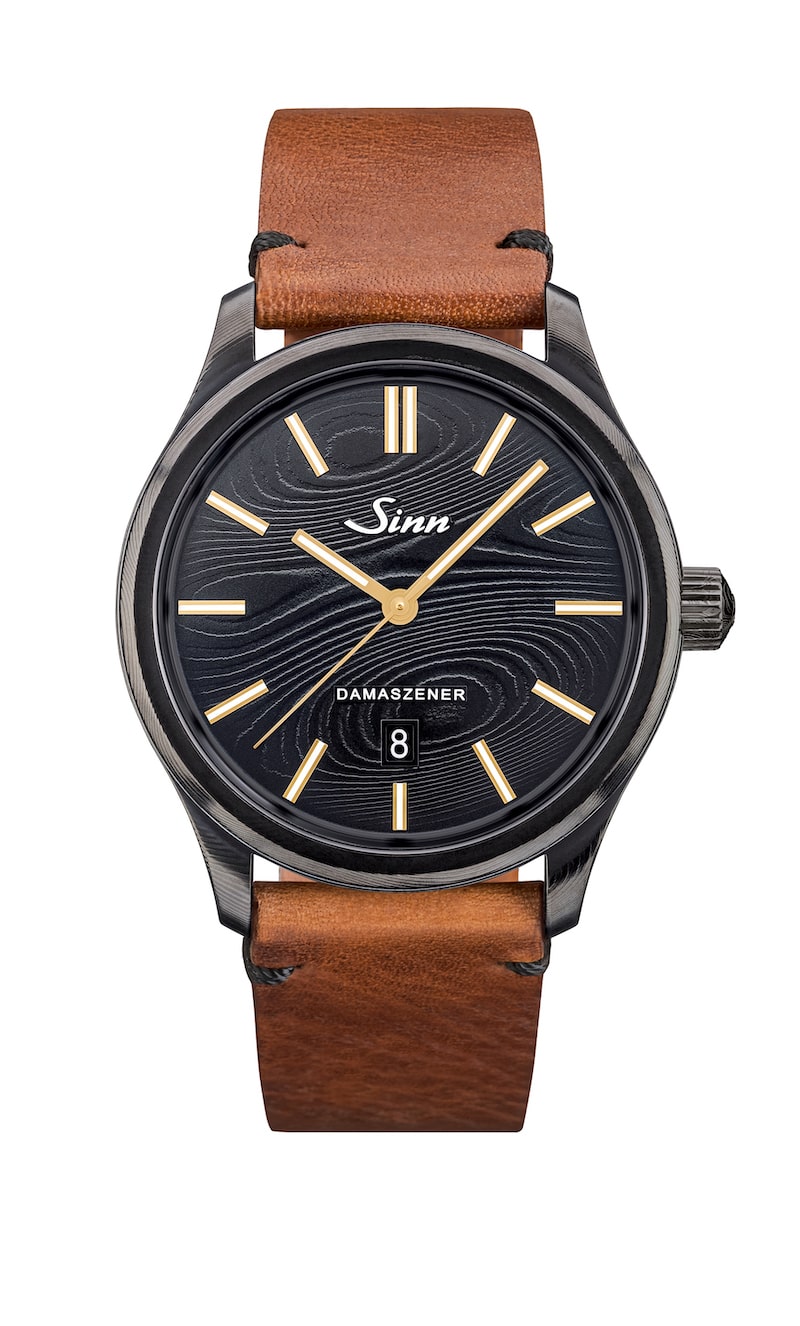 Damascus steel is known for its wavy patterned design. Through careful craftsmanship, two types of steel are layered together, creating one-of-a-kind bands of light and dark. Sinn collaborated with their long-time partner BALBACHDAMAST to ensure that this process was carried out flawlessly.
Damascus steel is highly valued for its winning combination of strength and flexibility. You've likely seen weapons like knives made from Damascus steel as it maintains a sharper edge than weapons made from regular iron.
These qualities – particularly the aesthetic appeal of the metal – make it an exciting choice for a watch! It makes for a truly stunning and unique look. There is truly nothing else on the market today quite like it.
Detailed Design and Innovative Technology
In addition to Damascus steel, the Sinn Damascus Model 1800 S GG DAMASZENER features 18-carat gold appliques and hands. It also features sapphire crystal glass and is scratch resistant, thanks to the use of TEGIMENT technology. It is waterproof and pressure resistant up to 10 bar. The watch is available with a brown strap or a black strap. Both options are made of leather.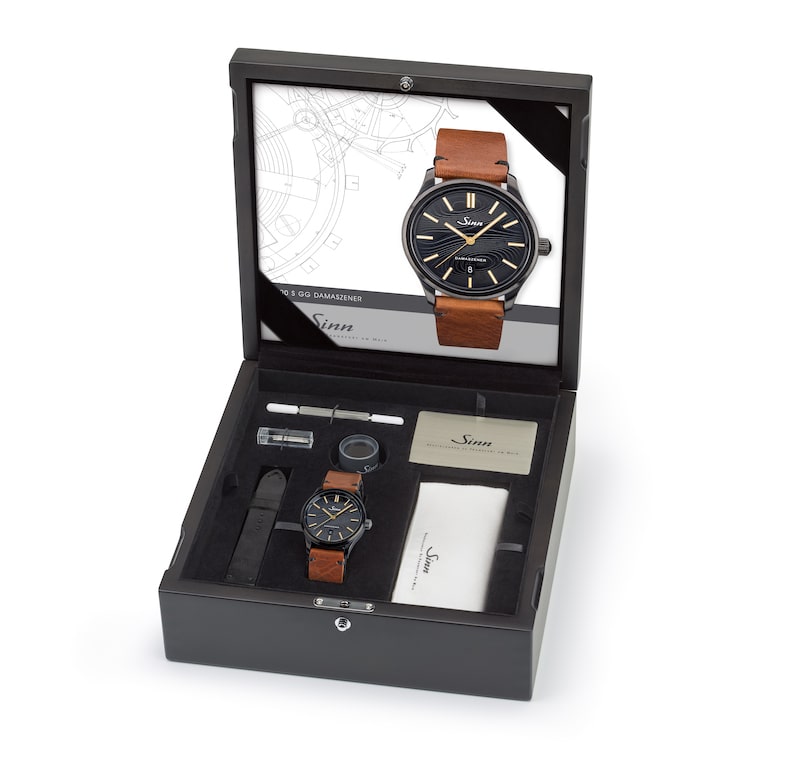 It is evident that Sinn took special care to ensure that every detail of this watch would serve to enhance and elevate the gorgeous texture of the steel.
Act Quickly to Secure Yours
Since only one hundred of these watches were produced, you'll need to act quickly if you want one of your own. You can visit the Sinn Spezialuhren website to learn more and make your purchase.