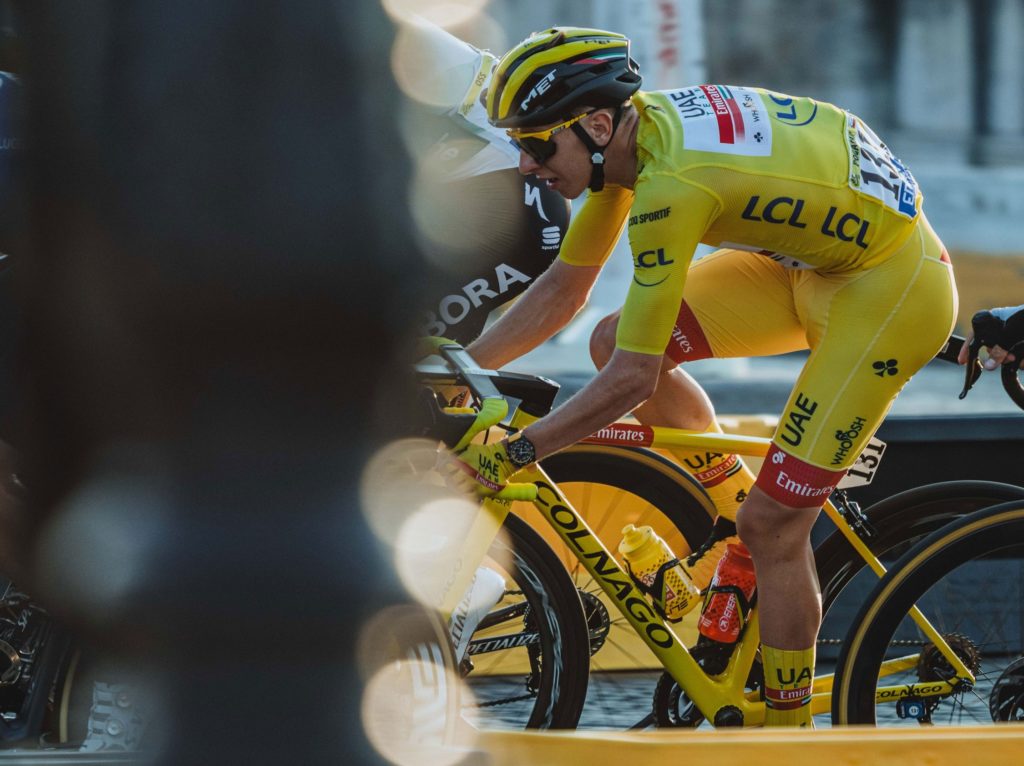 Tadej Pogacar has won this years Tour De France race wearing his personal Breitling Endurance Pro, an exceptional victory considering his young age of 21. He is now the youngest winner of the Tour de France in more than 100 years. Tadej won the race in a very exciting come-back style as he was lagging behind at the start of the race, he then made a huge come-back to lead the pack and win with a 57 second deficit defeating Primoz Roglic from Slovenia.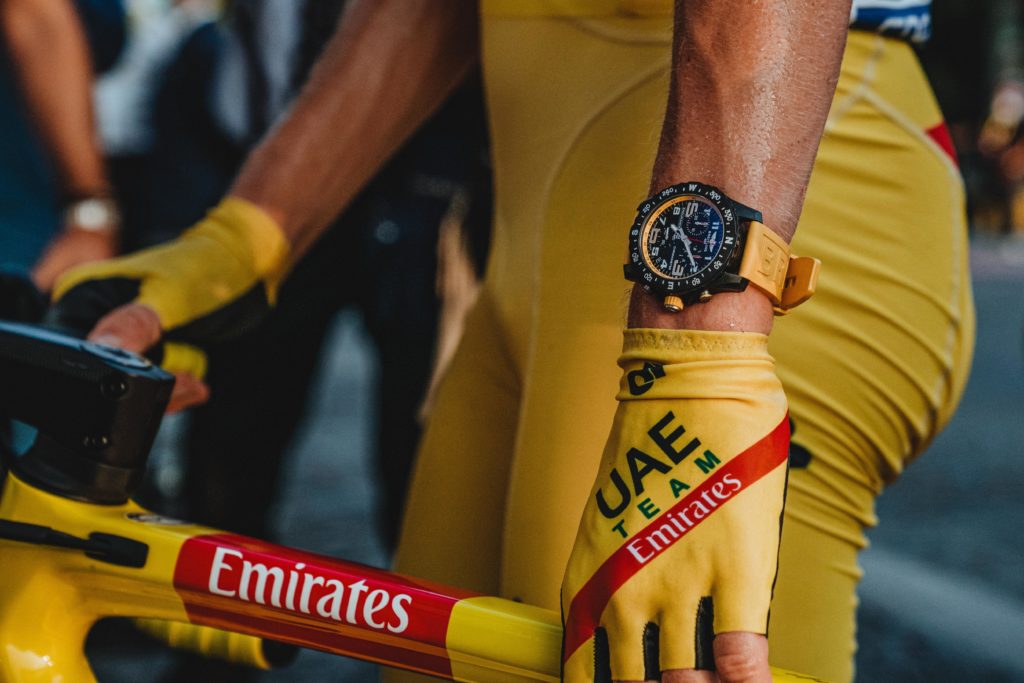 The Endurance Pro he was wearing as he crossed the finish line is the one with yellow highlights on the inner bezel, he was also sporting a bright yellow rubber strap as well.
Tadej is not the only cyclist who is wearing Breitling colours, there is also Vincenzo Nibali from Italy who won in 2014 and Welshman Geraint Thomas who won in 2018. This really signifies Breitlings' return to top tier Cycling.
Breitling CEO Georges Kern spoke and praised the young winner for his extravagant win. Kern went on to explain that Breitling has always had a strong link to cycling and that he sees a very promising future for the young athletes now set to take the sport to the next level.
About the Watch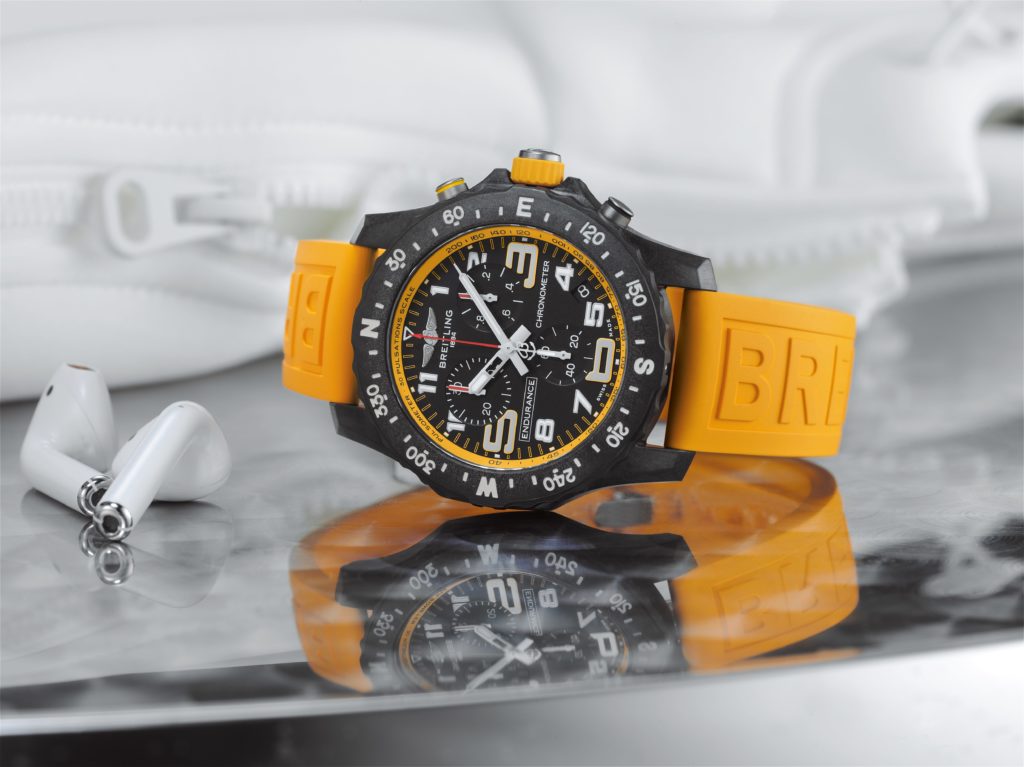 The watch worn by Tadej Pogacar is the 44mm Breitling Endurance Pro. It's a sports watch equipped with a thermocompensated SuperQuartz™ movement. This specialty quartz movement is reportedly ten times more accurate than a traditional quartz movement. To put this into perspective, traditional quartz movements are already significantly more accurate than even the best mechanical watch movements. This is truly a timepiece geared towards intense sporting activities. The watch is designed to be ultra-lightweight and comfortable, ideal for a long cyclist race or any comparable sporting activity.