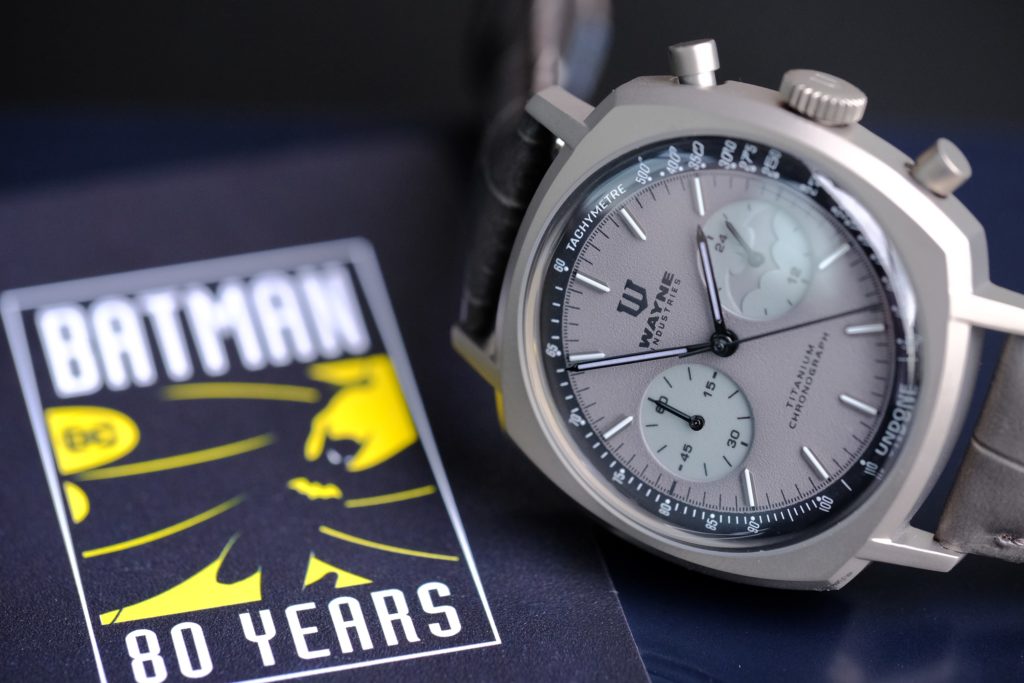 80 years ago, in 1939, DC Comics released the very first Batman comic. Written by comic book legend Bob Kane, the Caped Crusader made his debut in Issue #27 of Detective Comics. From his humble origins, Batman has become a cultural icon, appearing in countless comics, several TV series, 2 serials, and 14 movies.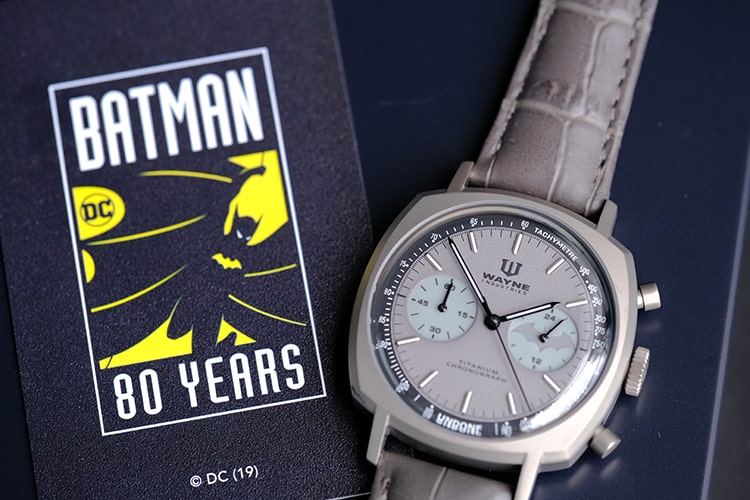 To commemorate Batman's 80th anniversary, watchmaker Undone is releasing a pair of special edition watches. They're based on the Silver Age Caped Crusader and modern Dark Knight respectively, reflecting the 2 most well-known incarnations of DC's most popular superhero. I've gotten the chance to look at the Dark Knight version, and I'm pleased to share what I've learned.
Seiko VK64A Movement
The Undone Batman Dark Knight watch utilizes a Seiko Instruments SII caliber VK64A movement. This movement is part of Seiko's mecaquartz line, which is a hybrid of mechanical and quartz movements. The chronograph itself is mechanical, while the quartz technology operates the watch's primary functions.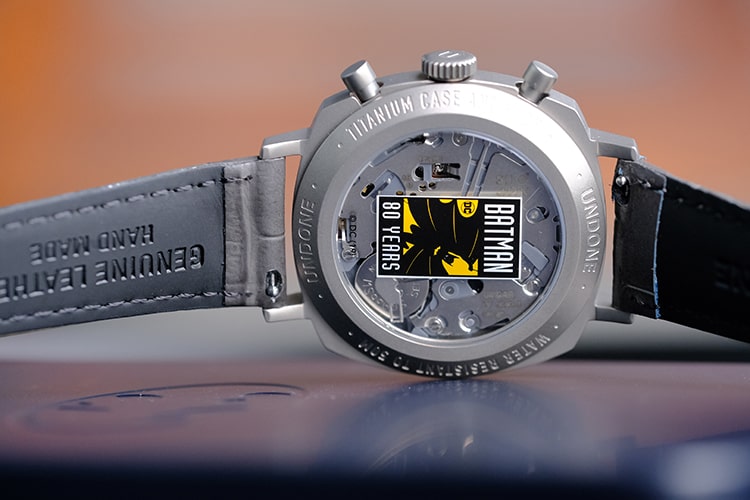 This movement is very accurate, as close as +/- 20 seconds per month when it's properly tuned. The battery will last around 3 years under normal conditions, and is easy and painless to replace when needed.
2 Iconic Dial Options
As I mentioned, Undone's special edition Batman watch comes in not one but two variants. They both work the same way, but the colors and logos are different. I'm no Joker, but both of these patterns provide Oscar-worthy performance.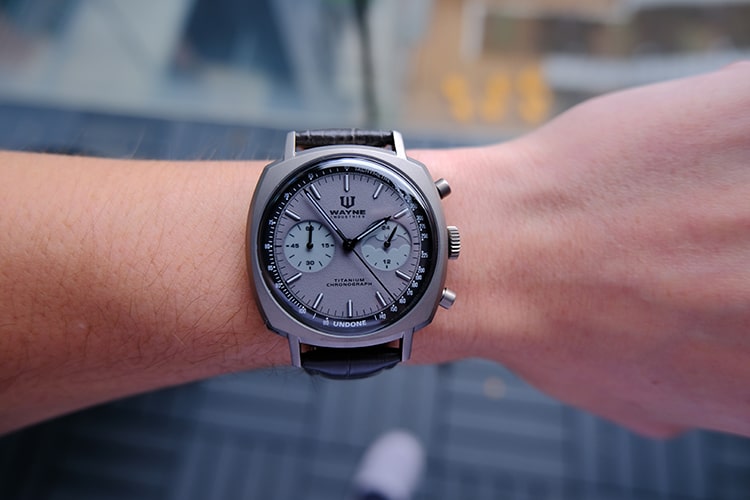 The classic Caped Crusader variant has orange-yellow highlights on the complications and the tachymeter, just like 60s-era Batman's orange-yellow suit. Meanwhile, the modern Dark Knight variant is entirely grey, black, and white, befitting Christopher Nolan's more somber action hero.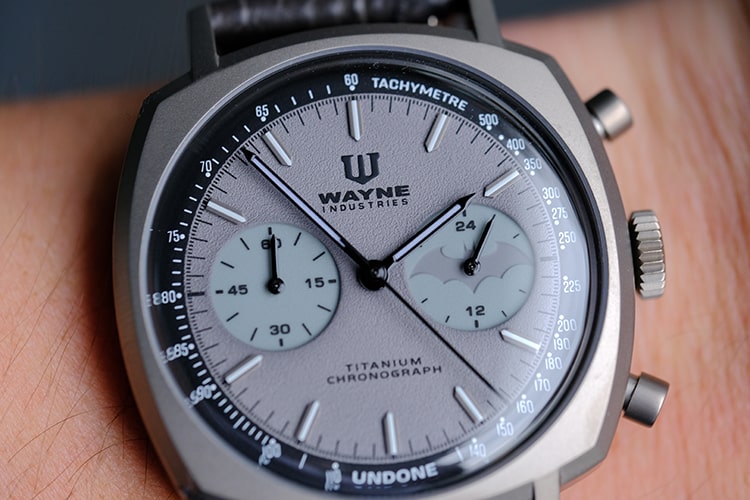 The outer ring of the dial features a tachymeter, with numerous hash marks that will please anyone who values precision. Inside the tachymeter, small hash marks indicate individual minutes, with extended hashes at the 5-minute marks.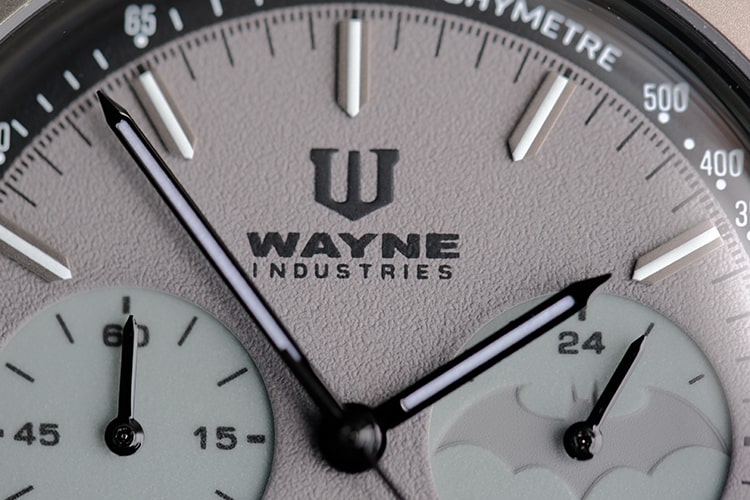 The Caped Crusader version also has small numerals at the 5-minute marks, while the Dark Knight variant maintains a more Spartan appearance. The hour and minute hands are fairly slender, with white lume stripes down the center. The second hand is very long, extending all the way to the edge of the dial. It's black on the Dark Knight variant, and neon yellow on the Caped Crusader version.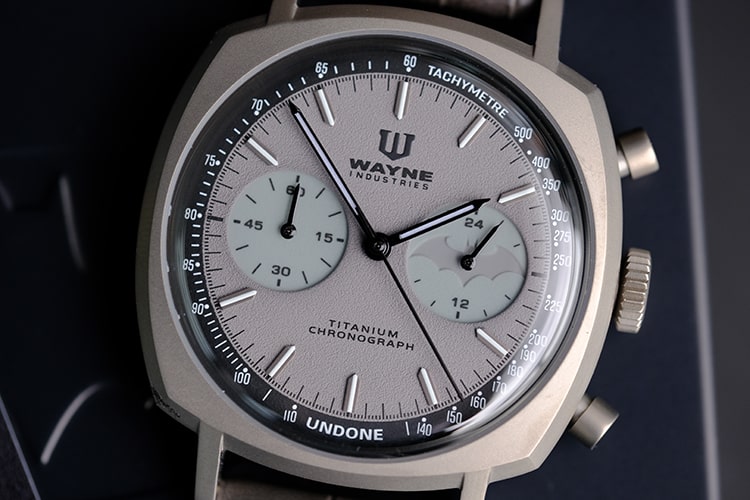 There are two subdials on the watch. At 3 o'clock, a 24-hour subdial distinguishes day from night. At 9 o'clock, there's a 60-minute timer. Depending on which version you buy, one of the subdials will be adorned with either a gray Batman logo on a black background or a black Batman logo on an orange-yellow background.
As Secure as the Bat Cave
Both versions of Undone's watch have an identical case, so I'll be covering both at once. It's constructed from titanium, which is stronger and lighter than steel, and also corrosion-proof. It measures 40mm in diameter, with a rectangular shape with bowed sides. It's 13.3mm thick, so the overall dimensions provide good wrist presence without being excessively large.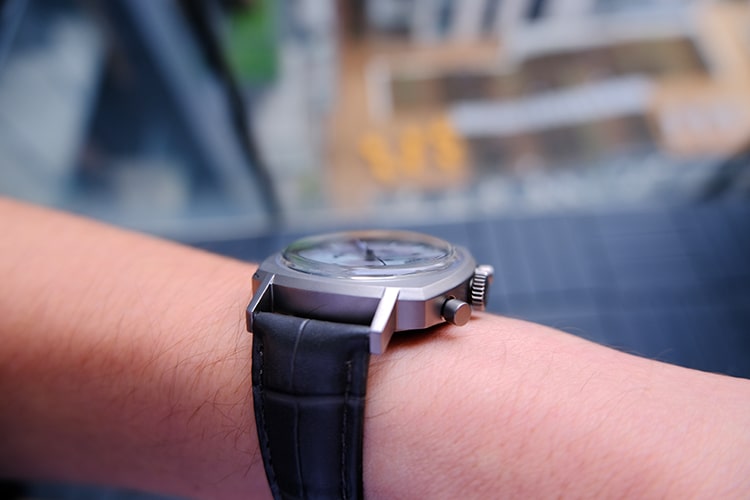 The crystal is domed, with a soft, curved bevel that leaves no sharp edges. It doesn't distort the dial at all, although there's inevitably some glare around the edge. That said, the glare doesn't interfere with reading the time or viewing the dial. The watch also has an open back, so you can view the action while it's ticking. Inside the case back, there's an 80th anniversary Batman emblem, further adding to the limited edition appeal.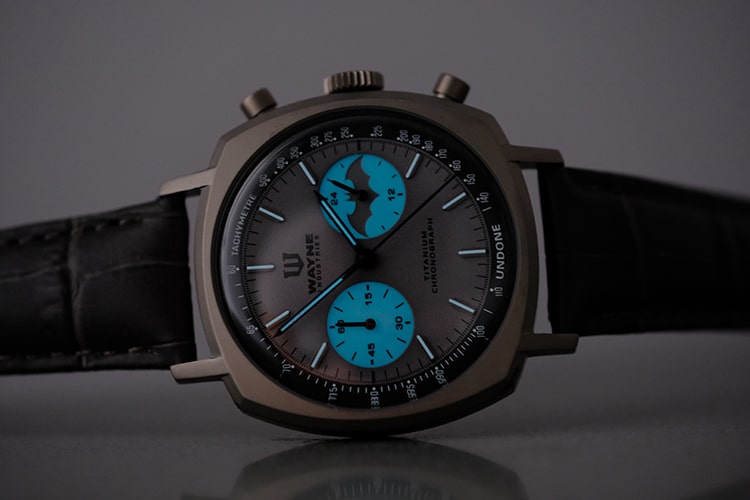 This watch is water-resistant to 50 meters. That's not enough for actual diving. However, it's sufficient for showering and swimming. So if you find that you need to swim after the Penguin to follow him to his lair, you'll be well-equipped. On a more serious note, Undone offers a 12-month warranty, so you won't be left out in the cold.
Thick Quality Band
This isn't just a quality watch. It also comes with a quality band. The Dark Knight edition's band is stitched from top-grain leather, with a checkered pattern made of overlapping panels that looks like alligator skin.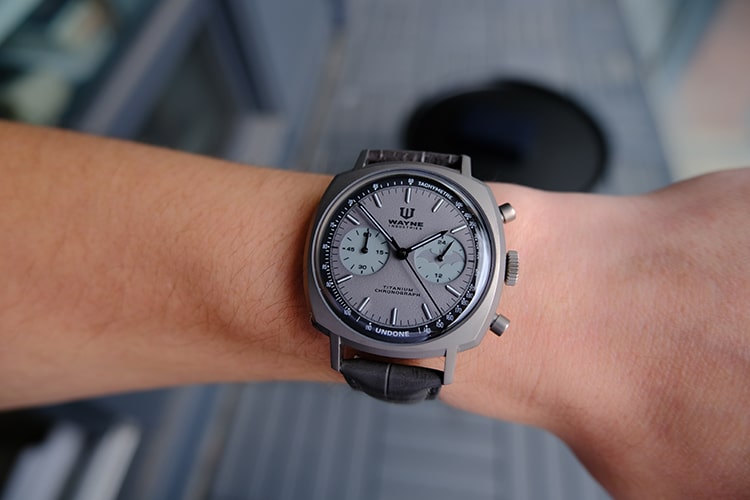 The Caped Crusader edition features a canvas band that's better-suited to our hero's Silver Age image. Either way, you're getting a tough band that's worthy of the Batman himself.
The Origin Story
Undone's Batman watches are inspired by the story of Lenny "B" Robinson. Lenny was a charity worker who dressed up as Batman and visited seriously ill children to raise their spirits. In partnership with DC Comics and Warner Brothers, Undone will be donating a portion of every sale to Lenny's favorite charity, Home for Henry. This charity is dedicated to improving the lives of children with serious diseases. In addition to sharing the profits, Undone is also donating 10 watches to the charity for them to use as awards for outstanding members.
To view the Batman watch and all of Undone's offerings visit their official website here.