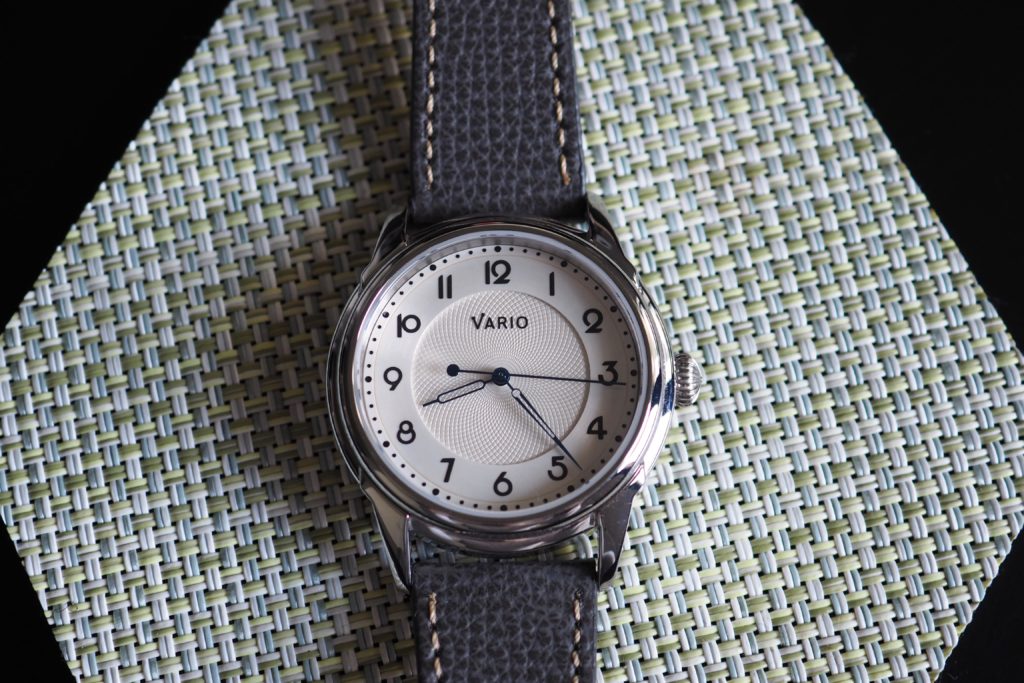 Vario is a microbrand that was founded by partners Ivan and Judy in 2016. Ivan's goal was to found a watch brand with personality, but the startup didn't have enough funds to make a watch right off the bat. Instead, they focused on making accessories, focusing on products that allowed customers to "show off their unique style and grow their personal collection with custom strap designs."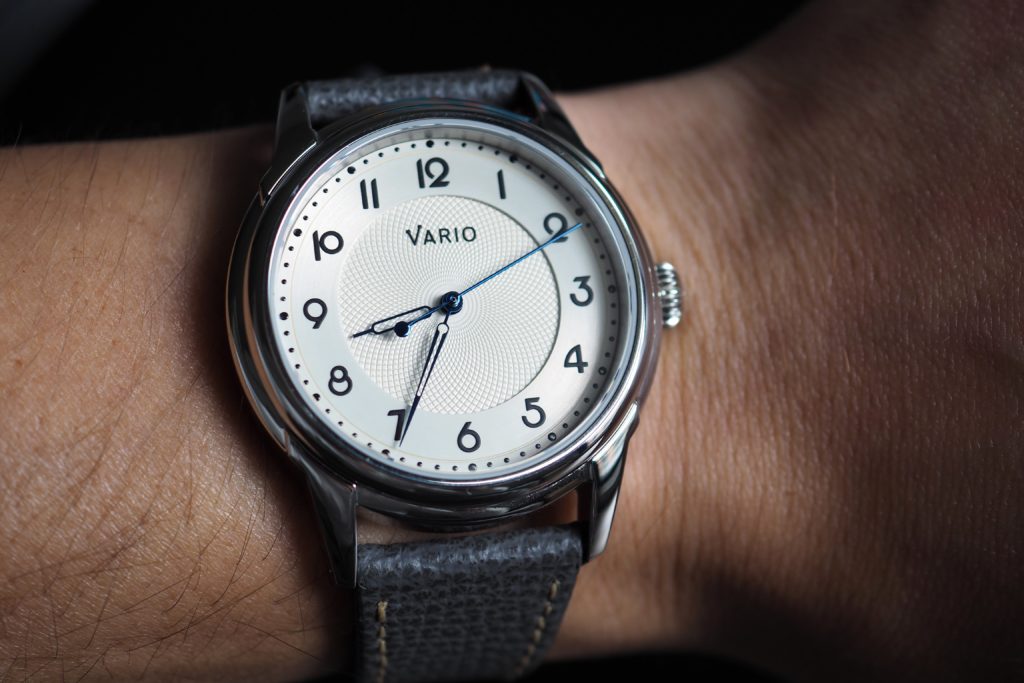 Vario has been popular for a few years now as a manufacturer of quirky, boutique straps. Their NATO and Harris Tweed graphic series have become particularly well known. So, they're well-established as a strap manufacturer. But I wanted to find out how their watch offerings compare to the rest of the market.
Enter the Vario Empire Art Deco. This is a manual winding watch that's designed primarily for character and to make a statement. Here's what I found.
The Empire Movement
This watch uses a Miyota 6T33 manual winding movement. The 6T33 ticks at an impressive 28,800 beats per hour (BPH), which is better than you'll typically see from a watch in this price range. Higher BPH typically translates to better accuracy, although that also depends on the quality of machining. Speed isn't everything.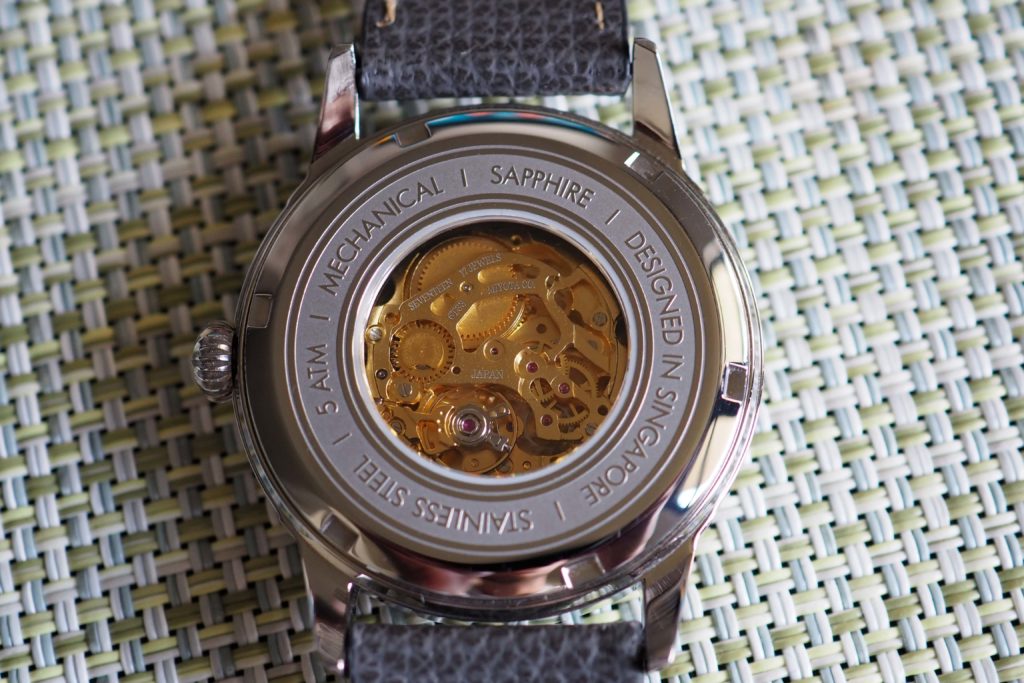 That said, this movement is still very high quality, particularly for a manual winding one. To begin with, it offers 40 hours of reserve power, which is more than you'll see from most automatic watches, never mind manual movements. It's also very attractive when viewed through the sapphire case back. We'll talk more about that in a minute.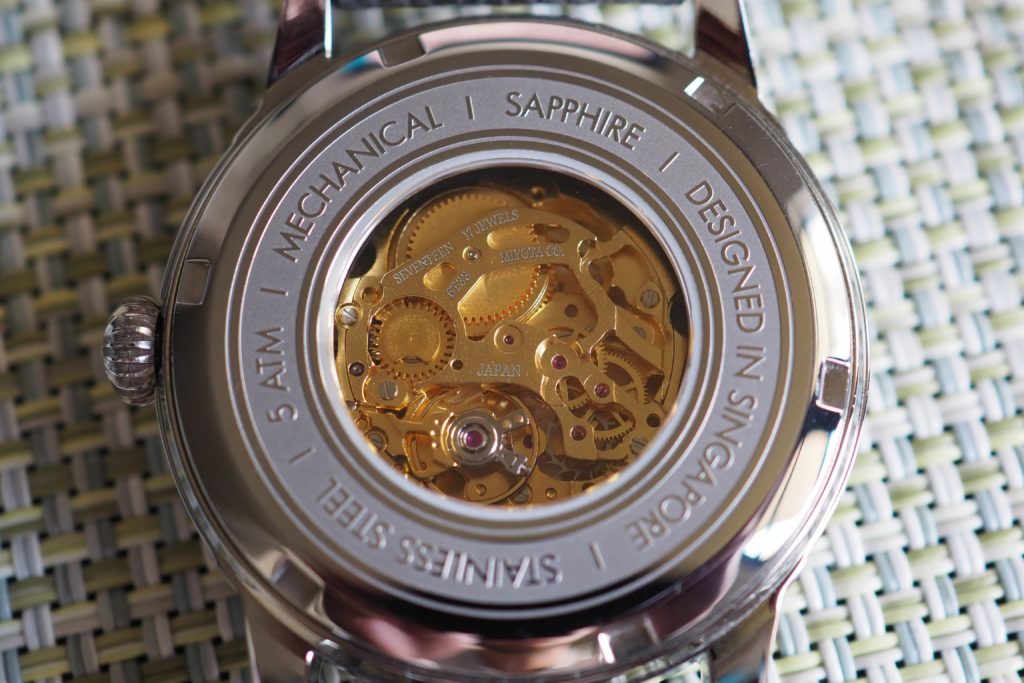 Although it's beautiful and reliable, at the end of the day the Miyota 6T33 is a manual movement. It's designed to make a statement, not to keep time for weeks on end. Keep it wound and it will work beautifully, but don't buy this watch if you're looking for a "set it and forget it" option.
The Dial
The dial on the Empire Art Deco is understated, with no complications of any kind.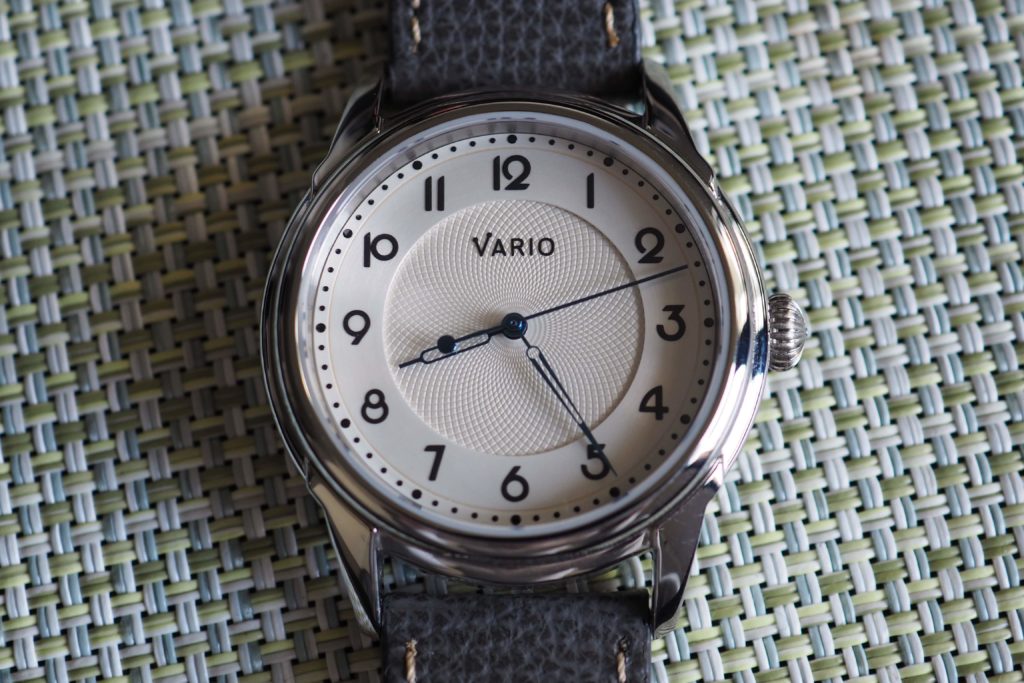 Navy blue numerals indicate the hours, while minutes are marked with small blue dots that are surprisingly easy to differentiate given their tiny size.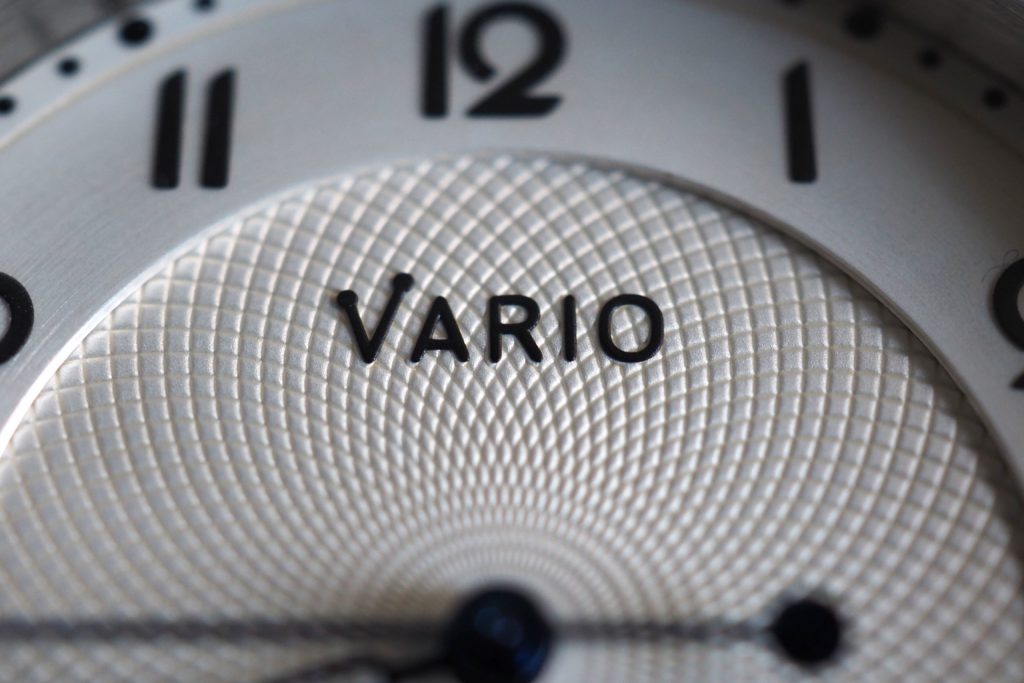 The surface of the dial is smooth towards the outside, but the inner half of the dial features a beautiful guilloche pattern. The intricate curves and grooves serve as a contrast to the slender hands, which are painted with bright blue outlines for visibility. The slender second hand has a circular weight at the back end, providing a sense of balance as it ticks around the dial.
The Crystal and Case
The Empire's stainless steel case measures 46mm from lug to lug, with a slim, 11mm profile and a decorative trim around the crystal. It's water rated for 50 meters of depth, and the strap width is 20mm, a medium width for this size of case.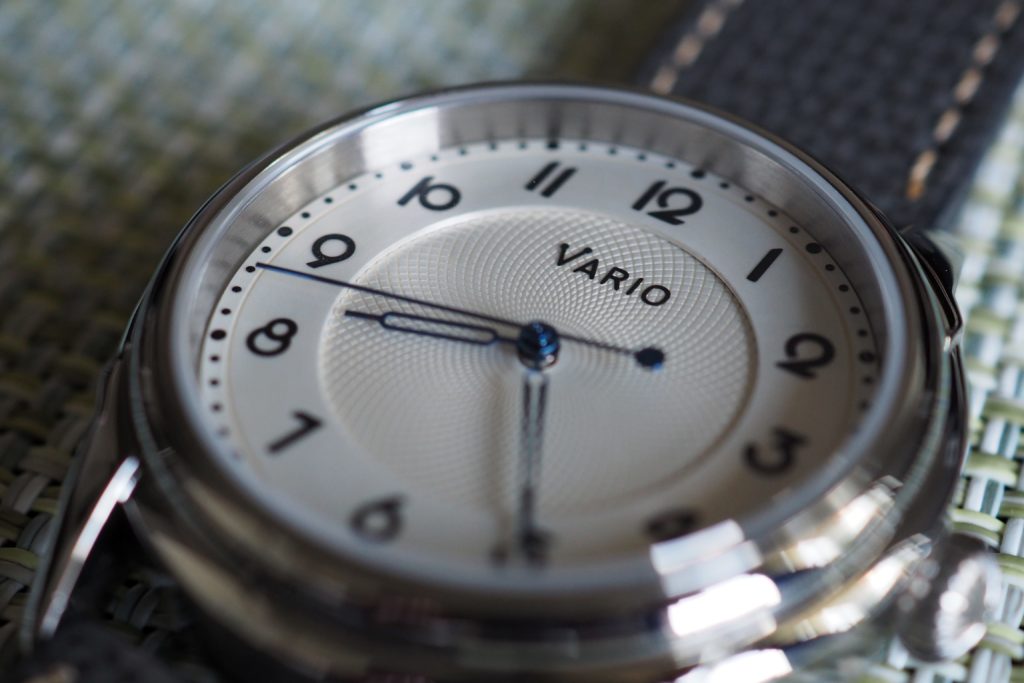 The sapphire crystal measures 38mm in diameter. It's inherently scratch-resistant, and coated with an anti-reflective layer on the inside.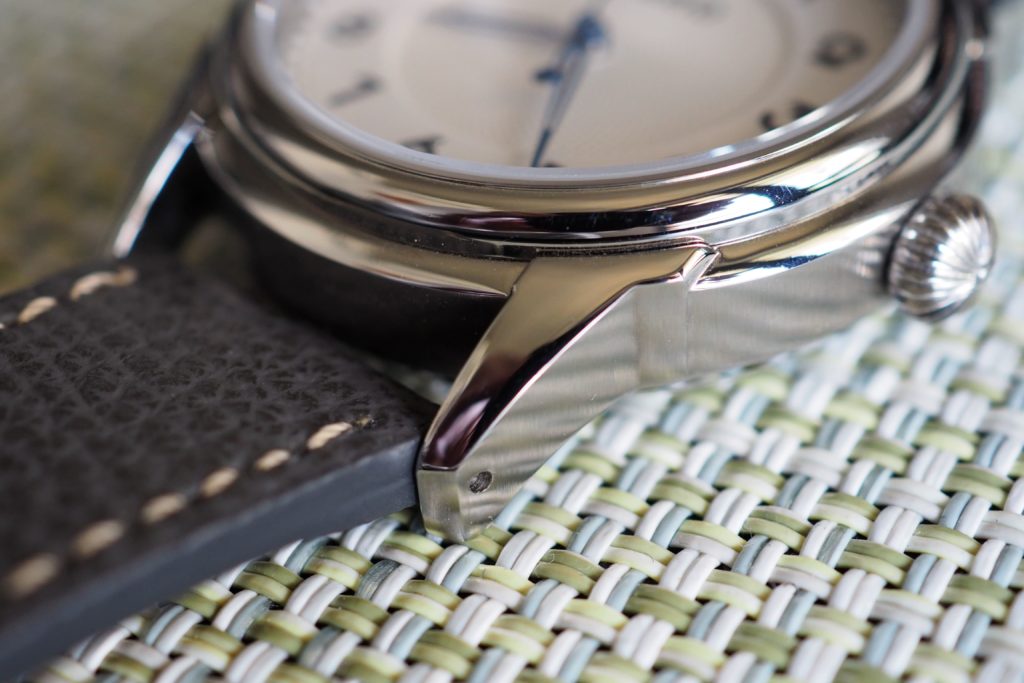 This provides a good degree of glare protection, although not as much as you'll get from a fully coated lens.
The Crown
This watch features a single crown for control. Twist it to wind the watch, or pull it out before twisting it to set the time.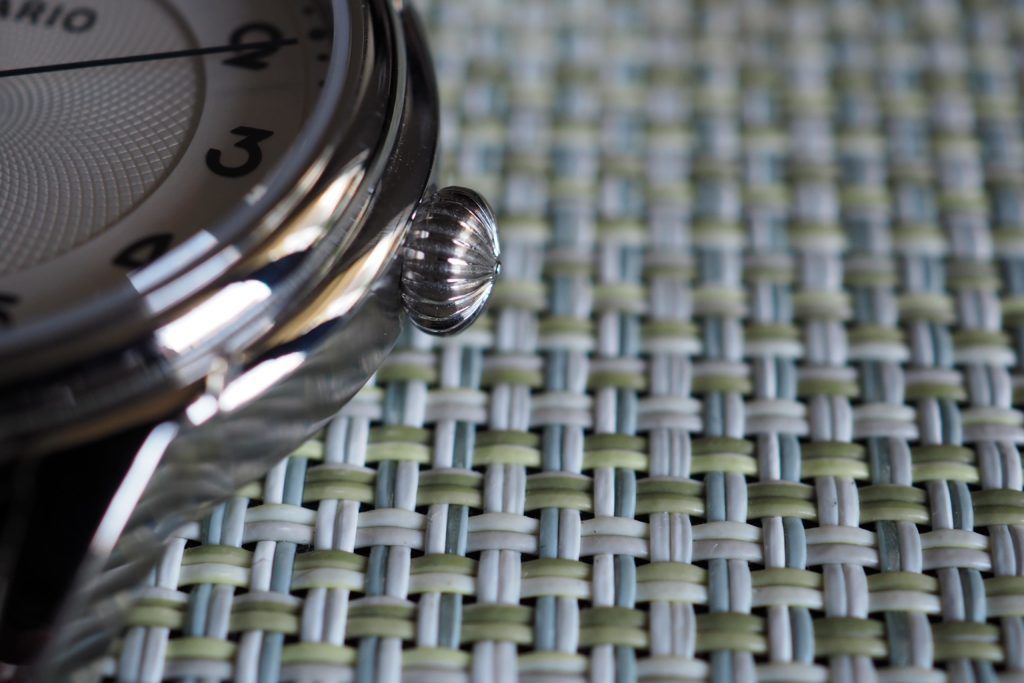 There are no pushers or complications to worry about, so operation is as simple as it gets.
The Extras
Vario got their start as a strap manufacturer, so it should come as no surprise that the stock strap on the Empire is very well designed.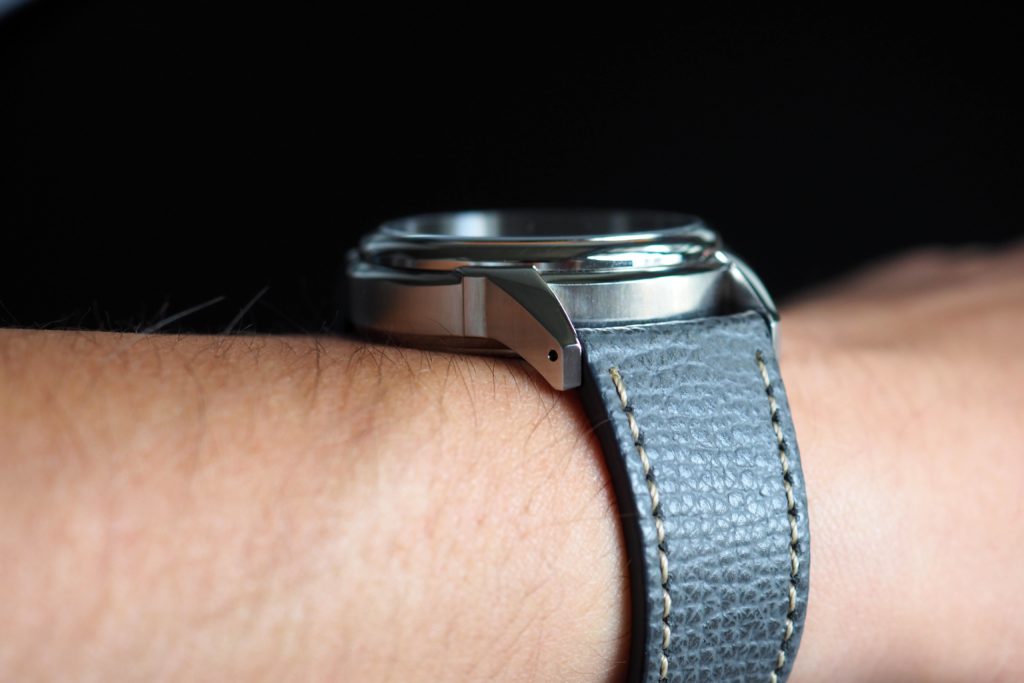 It's crafted from Italian leather, with gold stitching down the sides for reinforcement as well as decoration. The strap has a broad spear tip that looks fatter than it actually is, and runs straight into the lugs, without any curves.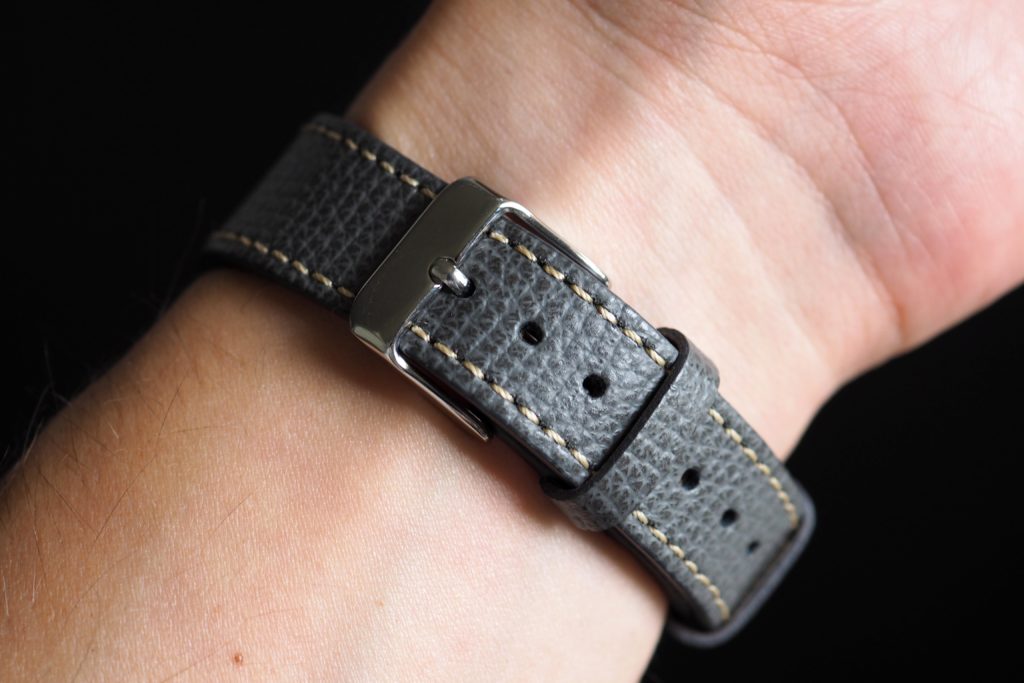 This spare, elegant design would pair well with even the most expensive Swiss watches on the market. It's also soft and comfortable on your wrist. It seems that in crafting a high quality watch, Vario has not forgotten their roots, producing a high-quality strap.
The Inspiration
If you're looking for the Empire's inspiration, the name says it all. It's designed with art deco in mind, from beginning to end. The guilloche pattern on the dial is a nice touch, but the molded case also hearkens back to the biggest "empire" in all of art deco, the Empire State Building.
The numerals are also appropriate for the theme. The exaggerated curves in the "2" and "12" are an elegant touch, one that doesn't draw too much attention, but which really adds to the attraction of this watch if you know what you're looking for. The open-style hands are another pleasant addition, managing to look both elegant and strong at the same time. This is a beautiful watch, and a worthwhile addition to any collection.
To see Vario's full selection of watches you can visit their official website here.