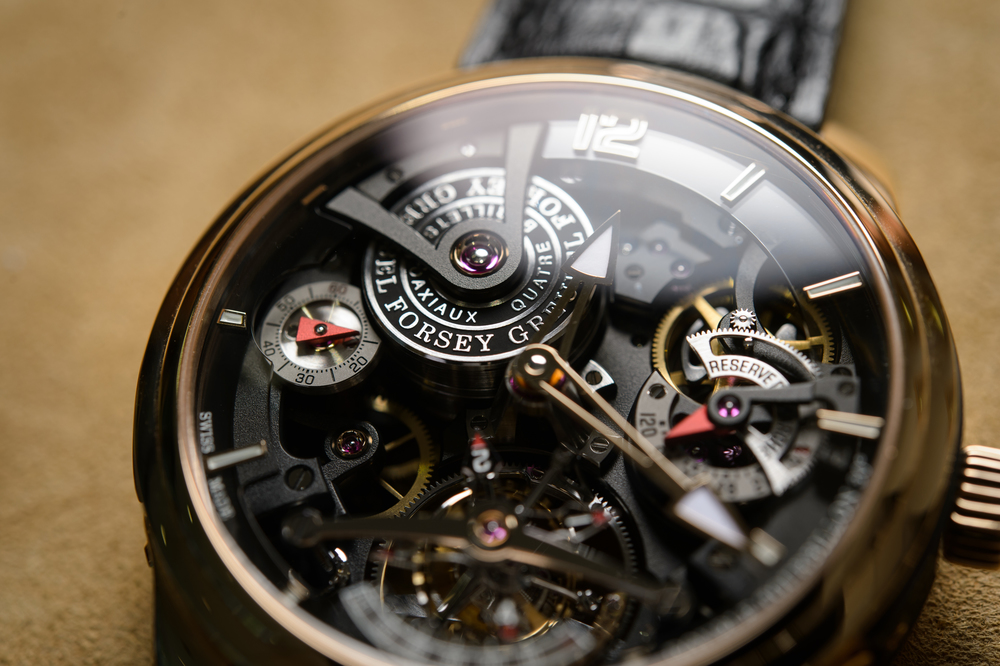 The term watch crystal refers to the protective cover over the face of the clock on the watch. To make sure your watch is protected as best as possible, you'll need to consider what materials will offer the strongest protection while also looking it's best after long term use. In this article, we will look at three common materials that watch crystals can be made of: plastic, mineral, and sapphire. Each has their own advantages and disadvantages, all of which you should be familiar with before making your next purchase.
Plastic

Plastic, more commonly called acrylic glass, is probably the most common and inexpensive material that is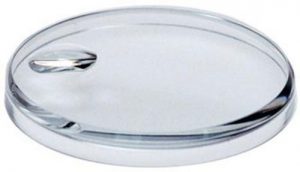 employed in creating watch crystals. It is rather resilient in the fact that it doesn't break easily since it is flexible. Due to the inexpensive nature and durability, these are more often used in children's watches, since they are made to be inexpensive and strong to stand against regular wear.
There is a downside to using it, much like any kind of plastic, it's easy to scratch. This is because it's very durable and flexible, but a rather soft material. There is an upside to this though, since there are ways to fix scratches and scrapes in the plastic, so it isn't a permanent dilemma if this happens.
Mineral
Mineral is a fairly common choice when it comes to watches. It is made up of regular glass crystals that have been treated, either through heat or chemicals, to have a stronger resistance to scratches than they normally would. To put this in perspective, these crystals are stronger than their plastic counterparts we just discussed, but aren't quite as strong as the next type we will discuss; sapphire.
There is a slight con to this type of watch window, although the likelihood of you facing it is rare. When this particular type of material does break, it tends to shatter into small shards. Not only is this frustrating, but these shards can get stuck inside of the clock. The damage this can cause can be irreversible, but once again, if you want to give this type of material a try, this problem is very rare.
Sapphire
Sapphire is usually used in luxury watches. While they may be made of authentic sapphire, it is more common that they are made up of a synthetic version. The synthetic version is composed of crystalized aluminum oxide, which is very much like the real version in its composition, but lacks the color or higher economic value that the legitimate material holds.
Sapphire isn't just valued as a precious gemstone, though, it is practical too. On the scale used to measure general hardness, it rates as one of the second hardest materials bested only by the diamond. This makes it so that your watch crystal not only is highly unlikely to shatter, but it is also one of the hardest watch window options to scratch as well.
So, what is the Best Choice?
When it comes to choosing the best crystal for your timepiece, there are a number of considerations to think over. Sapphire is by far the strongest and most durable one, but it does come at a cost since it is usually only built into luxury watches and is expensive. If you would like a more inexpensive option, mineral is sure to get the job done. They are less likely to get scratched than the plastic variety while being strong enough to withstand regular, everyday wear and tear on your watch. The only drawback to the mineral is unlikely to happen, so there isn't much to worry about.
The least recommended watch crystal material is the plastic. While it is durable, it is easy to scratch. It can be maintained to fix these scratches, but doing so takes a lot of time and effort, especially when considering how often it will scratch. This material is recommended if you are buying a watch for a small child however, as it won't break and is inexpensive for their first watch.