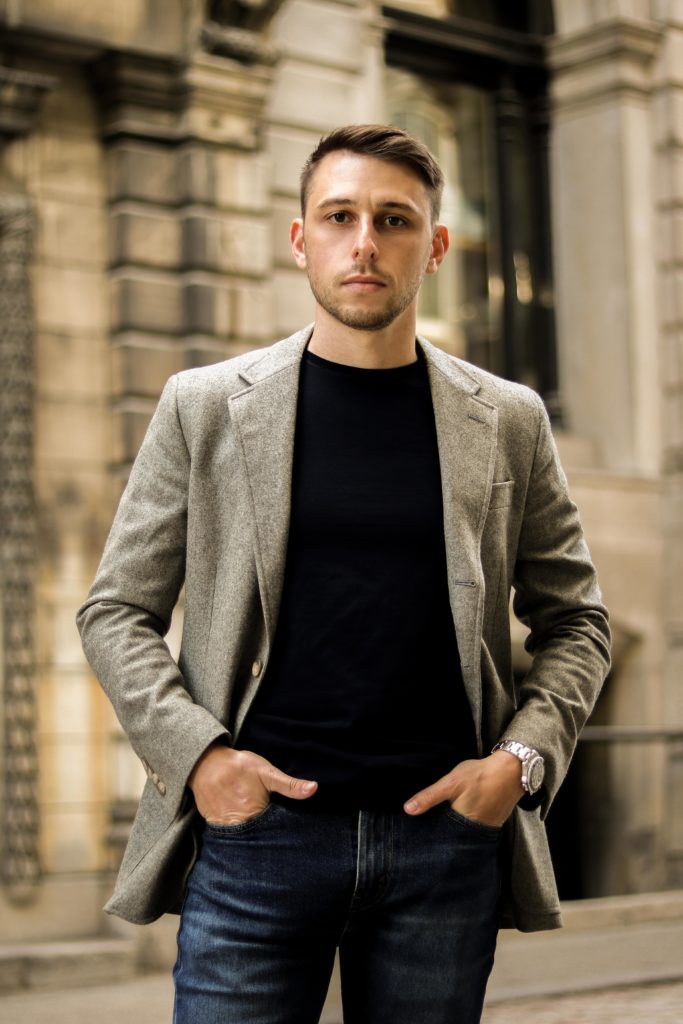 The Watch Review Blog and our watch accessories brand WATCHPOD® is moving along at a steady pace, we've come a long way since our founding back in 2015. We celebrated our 5 year anniversary back in 2020 with the acquisition of a Rolex Submariner 114060 and a nice bottle of Lagavulin 16.
Just a couple days ago on January 15, 2021 we were surprised with an incredible featured story in the New York Times, we couldn't have asked for a better way to start off the New Year. The story, written by New York Times journalist Kathleen Beckett goes into great detail about the creation of our single, double, and triple WATCHPOD travel cases, the first ever cases designed to provide maximum protection due to their unique round doughnut shape and central divider. All of our products are designed in house by us and are created to meet the needs of watch enthusiasts and collectors with the same values that we have here at the WRB.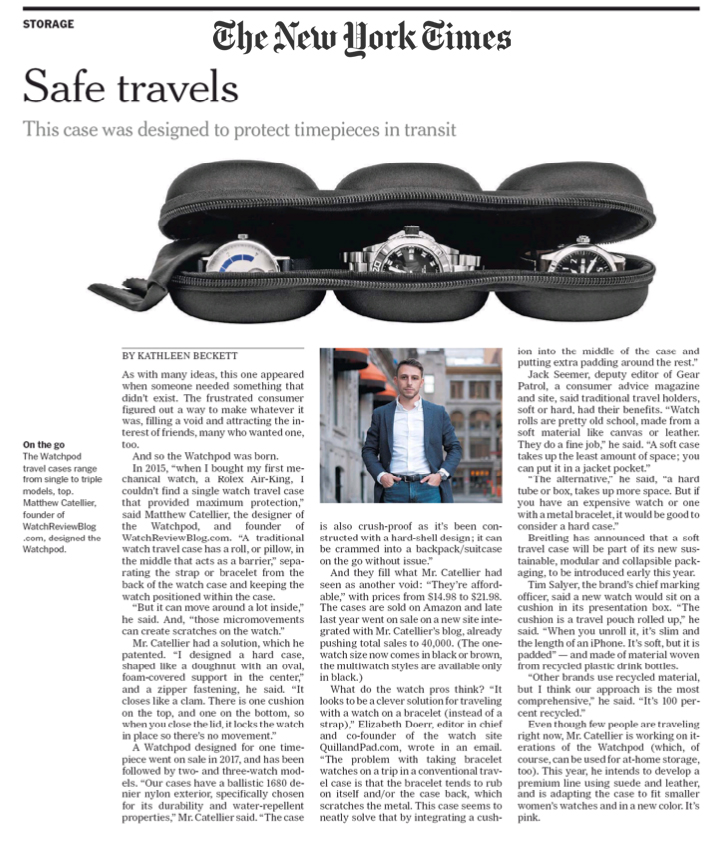 The story also garners a few endorsements about our products from watch industry leaders such as Elizabeth Doerr, editor in chief and co-founder of QuillandPad.com as well as Jack Seemer, deputy editor of Gear Patrol whom also featured us in a "Best Watch Cases, Rolls, and Pouches" article back in September 2020.
Needles to say we're all blown away by the positivity of all this news and it has certainly provided a much needed boost of confidence and motivation as we head into 2021.
We have plans to increase our content creation frequency here at the WRB and we're also very excited about our newly launched YouTube channel that is starting to pickup steam.
As for our WATCHPOD brand, stay tuned in early to mid 2021 as we have plans to launch 3 new products designed completely by us and never seen before by the watch industry. One of which will be a modular watch display system designed for small to large watch collections. We are also excited for our new Premium Line that will incorporate the same maximum protection ideology with luxurious materials like leathers and suedes.