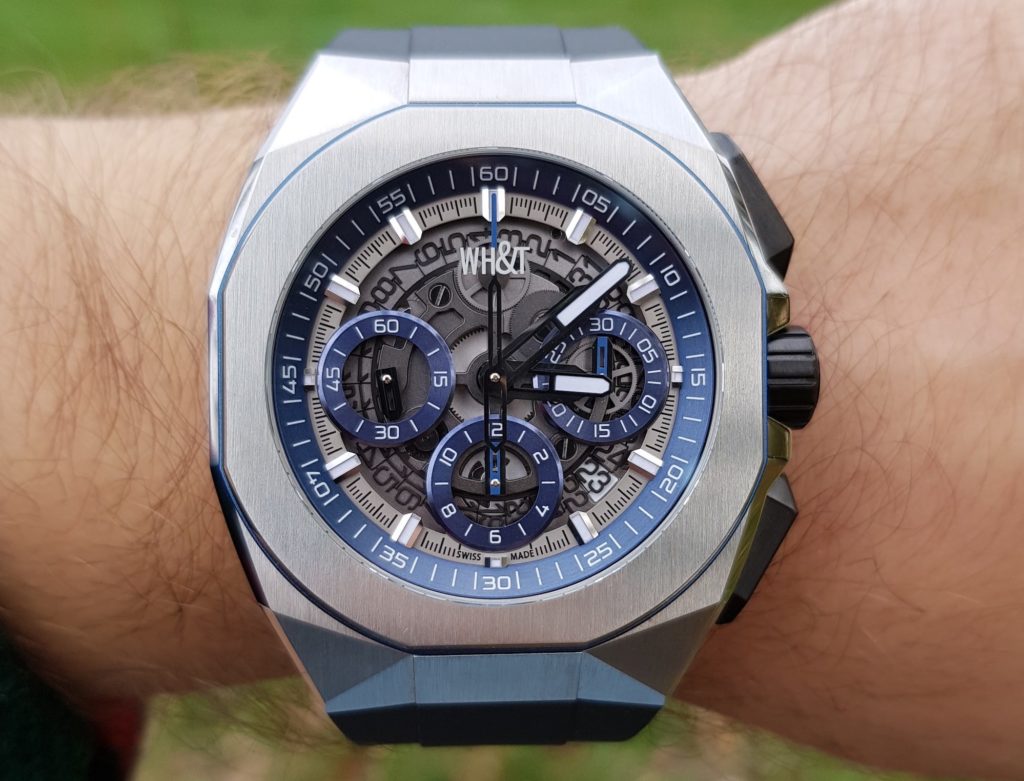 Stop the presses, it's all over. The game of watchmaking has been completed. The final boss has been slain. The end credits are rolling. And just who is behind this sudden and unexpected conclusion to an industry that looked happy to continue a while longer? The Wild Horologists & Team, that's who. This group is like no other I have encountered. This is not a brand. This is only a company in an official sense. This is the physical embodiment of a project designed to enable students of a watchmaking school in La Chaux-de-Fonds to put theory into practice. The Wild Horologists & Team LCF888 Chronograph is an industry first, an anomaly, a treat. And the beneficiaries of this project? Well, all of us.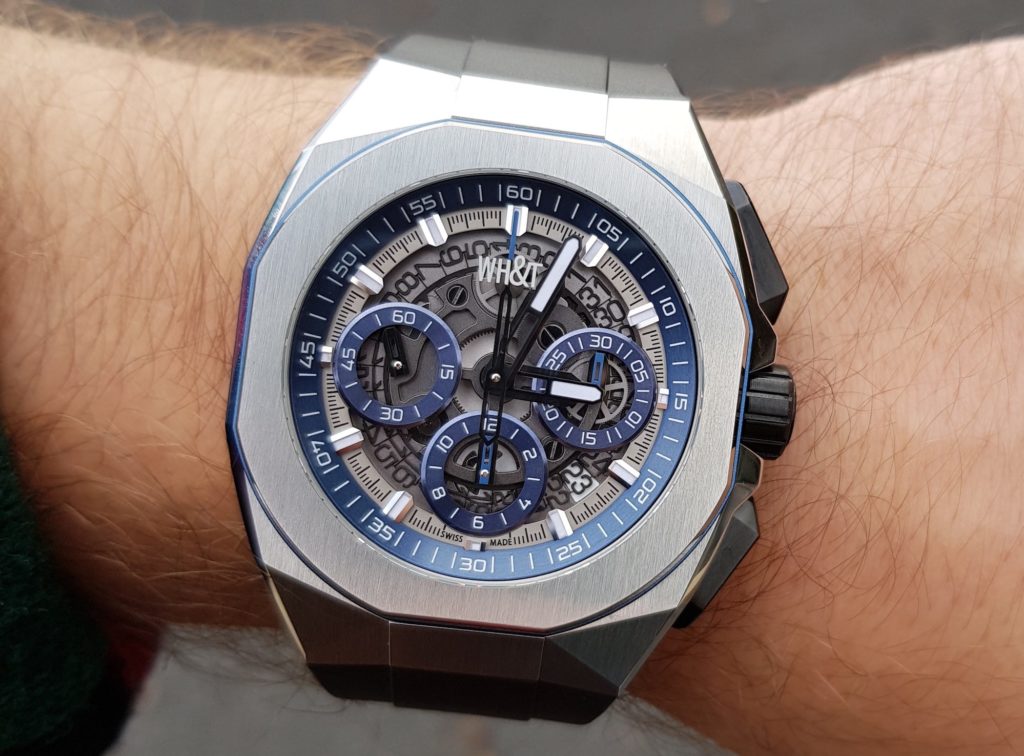 I heard about this project a couple of weeks ago and I haven't come down off the ceiling since. I read the press blast in my inbox, I checked out the website, and I couldn't believe what I was seeing. I had to see it in person, in the metal, ceramic, and rubber. It arrived about a week ago, securely packaged in a (heavy) brown box.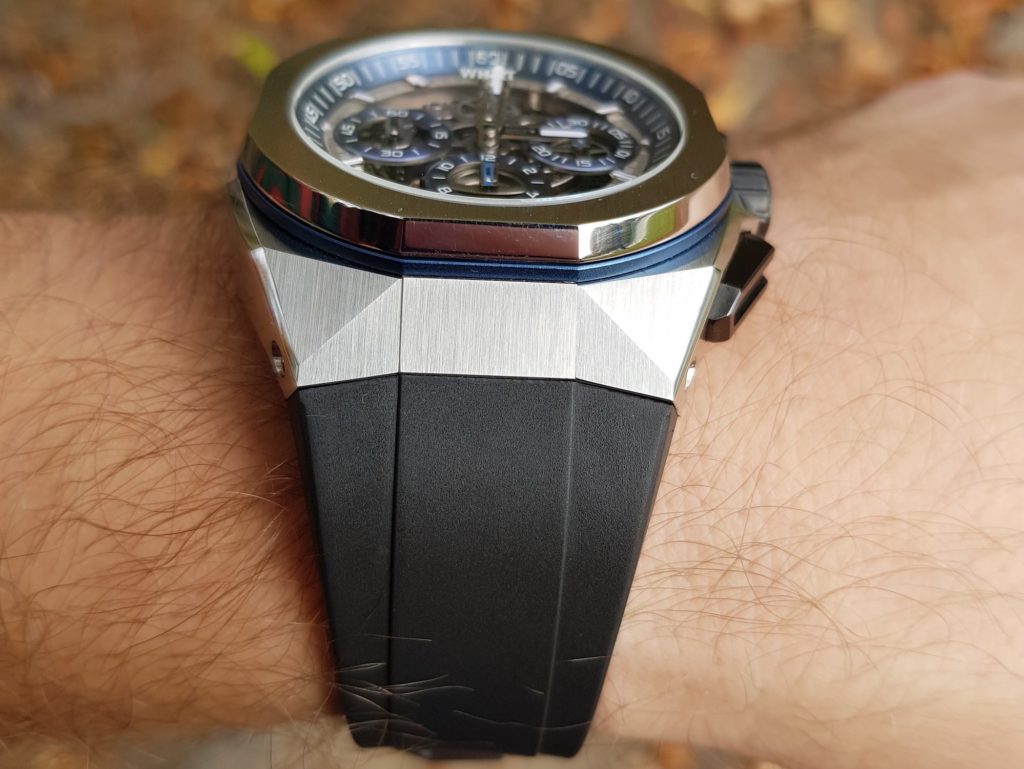 I'm not normally one to give two hoots about "unboxing" (although I believe it's a big deal on Youtube), but this experience was the best I've had since Giles Ellis loaned me a Schofield Blacklamp for review.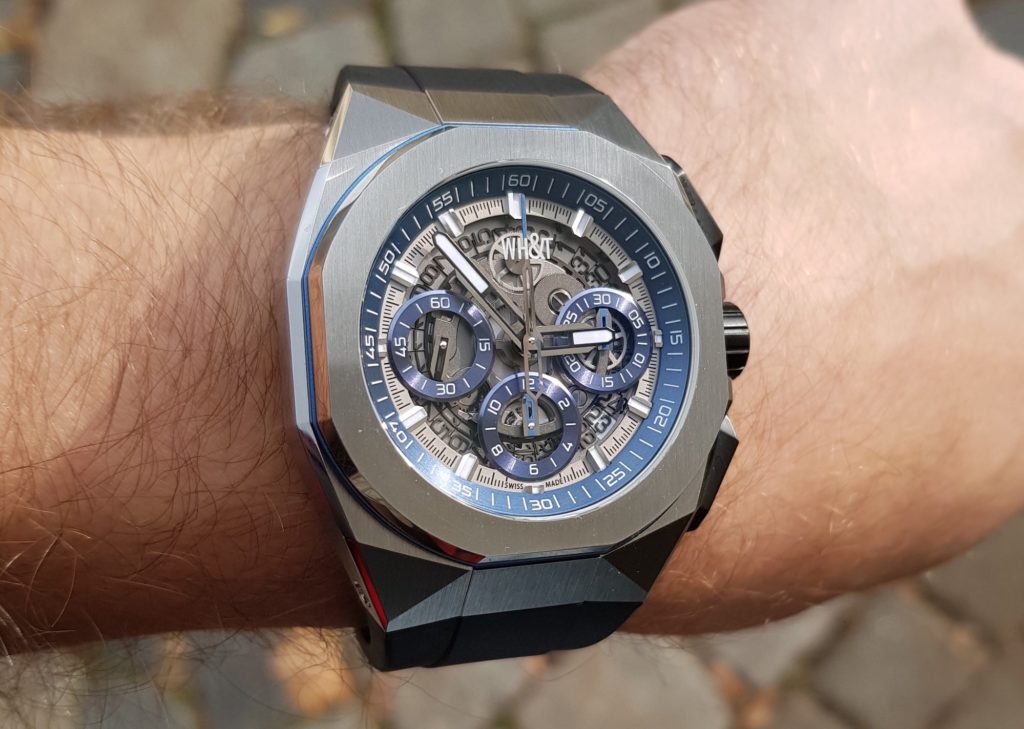 Simply put, I wasn't expecting much from the box, and here's why: This is a non-profit project. This watch has been designed and brought to market by a class of students. These people haven't even graduated yet and they've collaboratively conceived the LCF888, as well as sourcing the components. The movement, which is heavily based on (and mostly compatible with) the Valjoux 7750, is actually proprietary. It isn't just decorated and renamed. A partner company — one of 15 that contributed to the project — actually makes it for them. With all that in mind, I was pretty convinced the box would be nothing special. I mean, why spend valuable resources on something barely anyone cares about? Because WH&T (as the group is frequently styled) care. They care about everything. And even though I find boxes more annoying than exciting, they managed to get me to care too.
Okay, so the box is surprisingly slick, but a good box does not a good watch make. So how is the WH&T LCF888 in real life? Straight off the bat, the quality is there. The website did not lie. The execution is sublime. Yes, the design is very derivative, but you can't get anything else that looks and feels like this for five, even ten times the price (yes, you read that correctly). What we have here is a watch that must have been inspired by the Audemars Piguet Royal Oak Offshore and the AP concept department (the case could easily slot into that family). There is a whiff of Hublot about it, with the faceting of the "lugs" reminiscent of the recent Orlovsky models. What's crazily cool about this, though, is how the LCF888 stands on its own two feet. Yes, the inspirations are patent, but the result is still distinctly itself.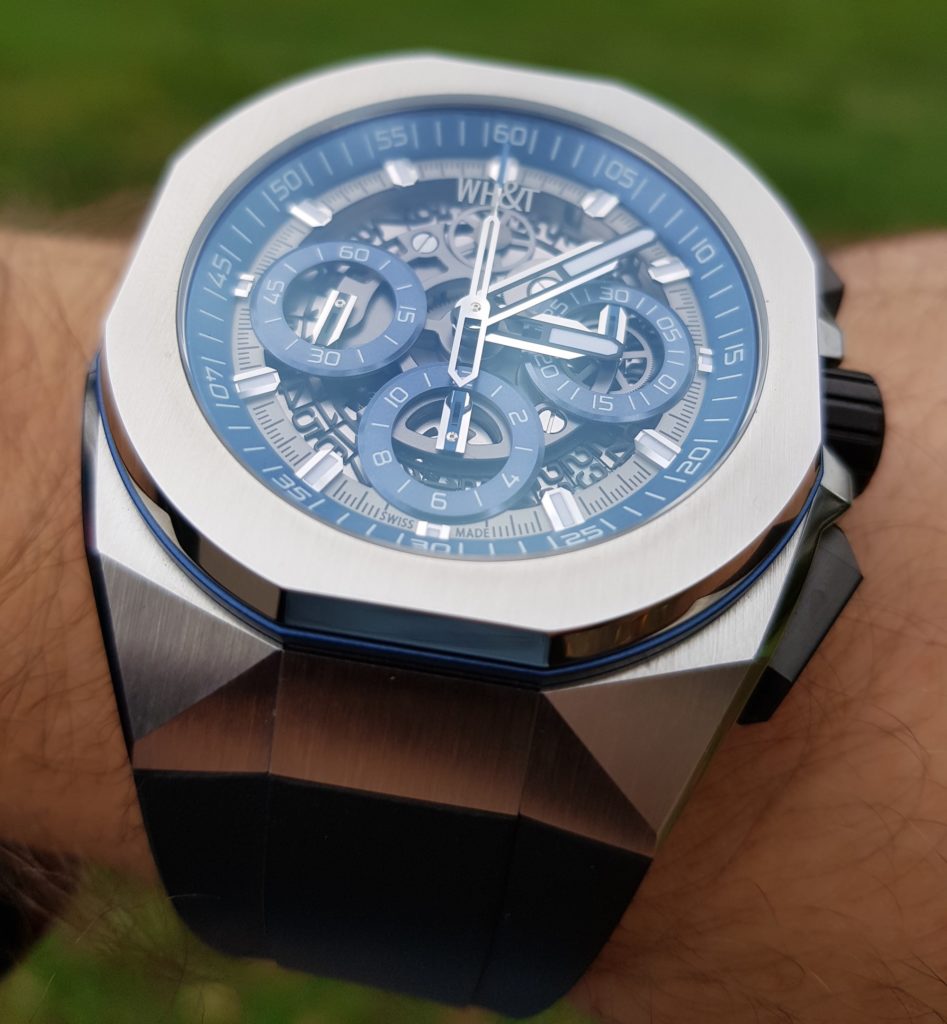 I could wax lyrical about many components, but I will zero in on just a few standouts. Firstly, the anodized decoration ring that sits beneath the bezel is expertly machined. I'm quite a fan of these anodized flashes making their way into cases these days and even went as far as buying a Gorilla Fastback because of it. But while the machining of the anodized ring on the Gorilla is poor, here it is sharp and deliberate. The crispness of the angles — all of the angles (of which there are many) — is a joy.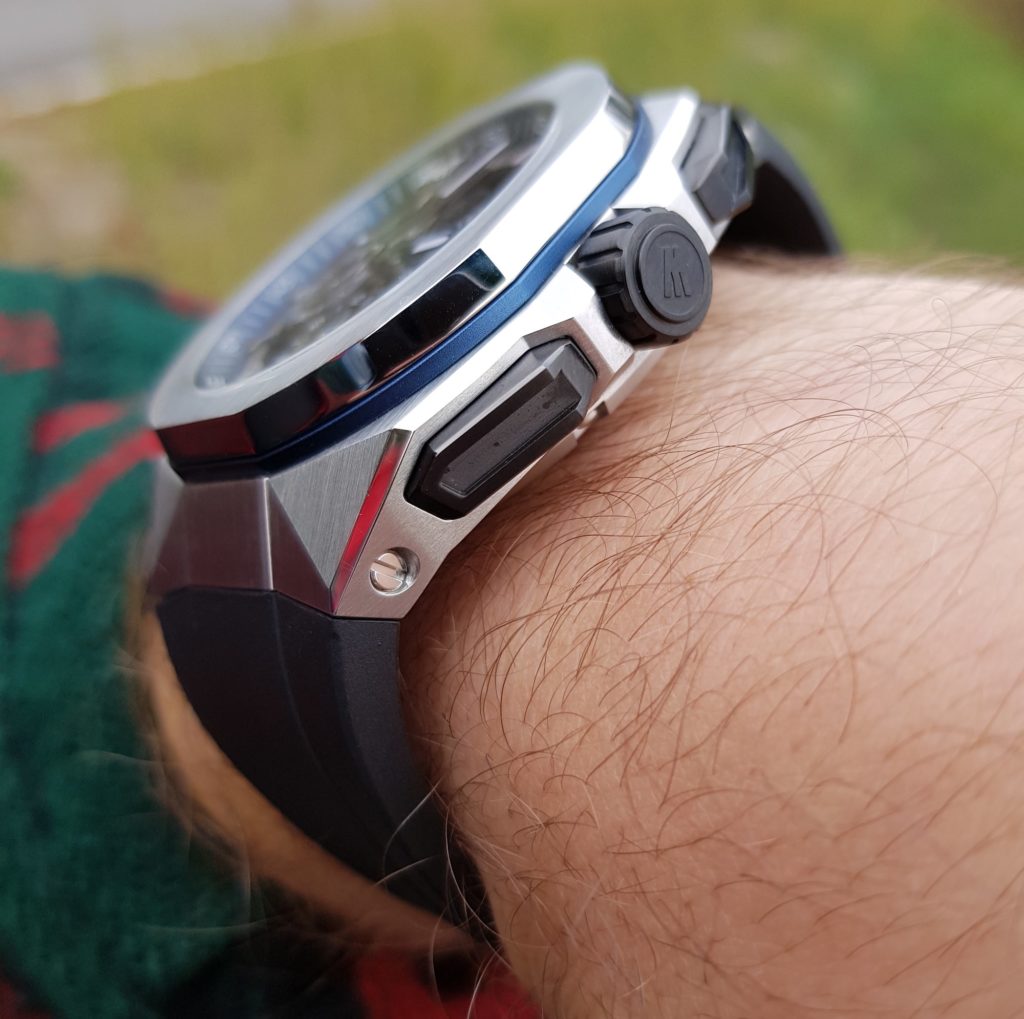 Secondly, the dial-side of the movement has been totally redesigned with this skeletonized display in mind. My favorite element here is the 30-minute counter at 3 o'clock. The wheel to which the nicely finished hand is attached can be seen jumping from one minute to the next as the chronograph seconds hand (which has a desperately cool counterpoise) passes 12. The anodized sub-dial chapter rings and the main rehaut (printed with a minute track) tie-in with the external decoration ring very well indeed on the model I chose to review (the only model in the range that is all steel — all others have a scratch-proof ceramic bezel).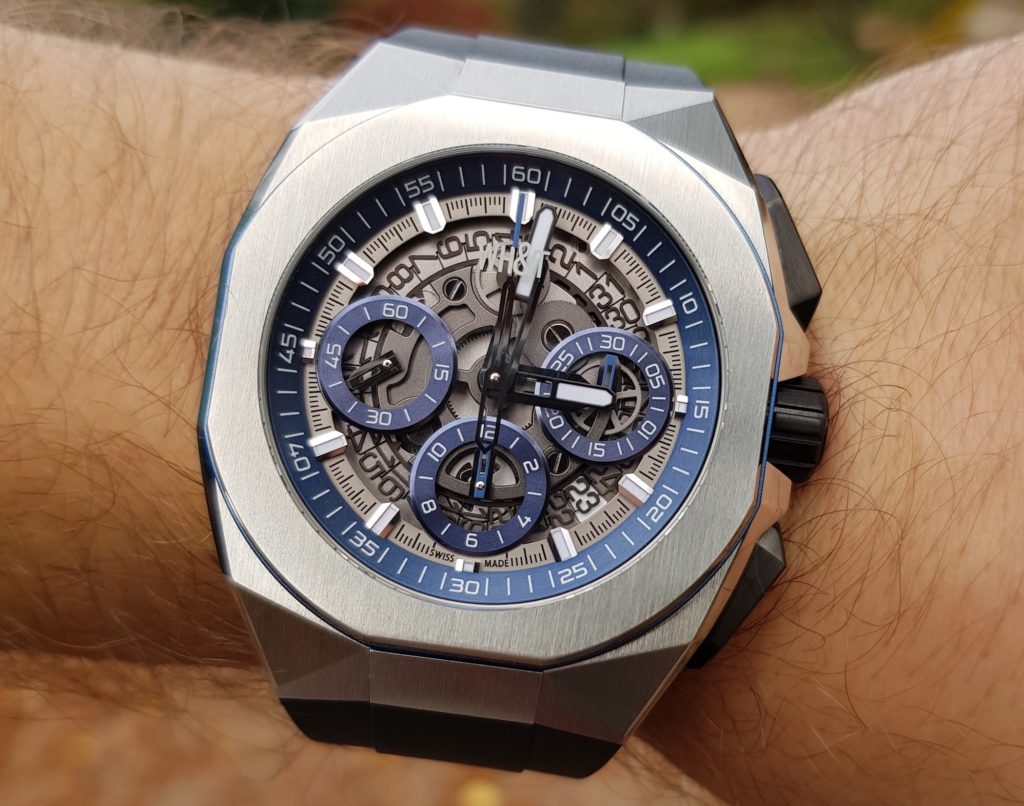 A skeletonized date, which can be read between 4 and 5 o'clock shows how no element was shortchanged as the project moved from concept to creation. That is a feature I wish I saw on more watches in this price range, but I understand that when you've got to increase the extra outlay it costs to have one machined by at least once over, it becomes a bottom-line decision that is tough to make. Pleasingly, the hands and hour markers are well-lumed — components we're so used to seeing neglected or short-changed unless the lume itself is the selling point of the watch.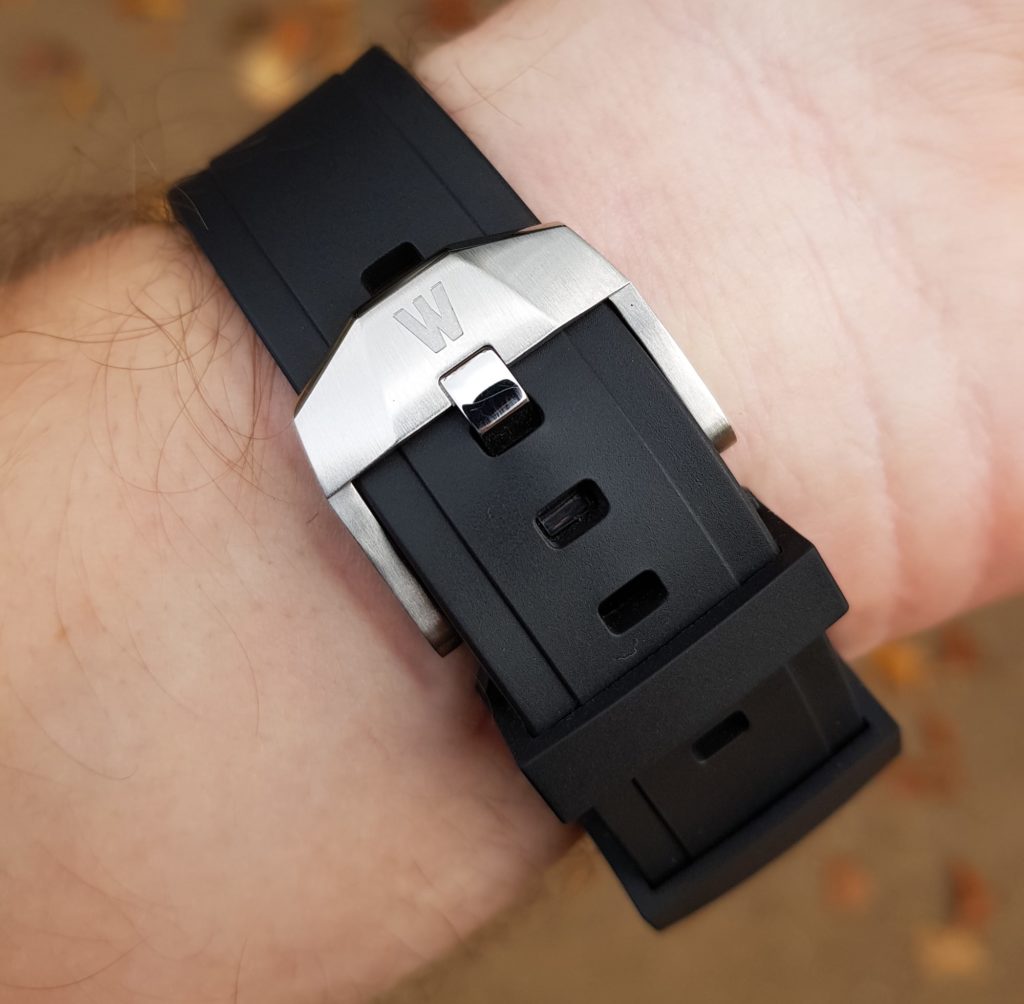 The final price of this watch is not set in stone due to a few costs of production/marketing that are yet to be finalized, but WH&T is projecting that the LCF888 will retail for somewhere between CHF 1,399 and CHF 1,599. No, I did not miss off a digit there. This watch comes in at around 2,000 Canadian. It will be coming from Switzerland so check your countries import rules and potential duty, but having worn it for a week following high expectations I can say this: It is the best thing I have ever seen at this price point. Bar none. If that's not a ringing endorsement, I don't know what is.
You can visit the official WH&T website here.