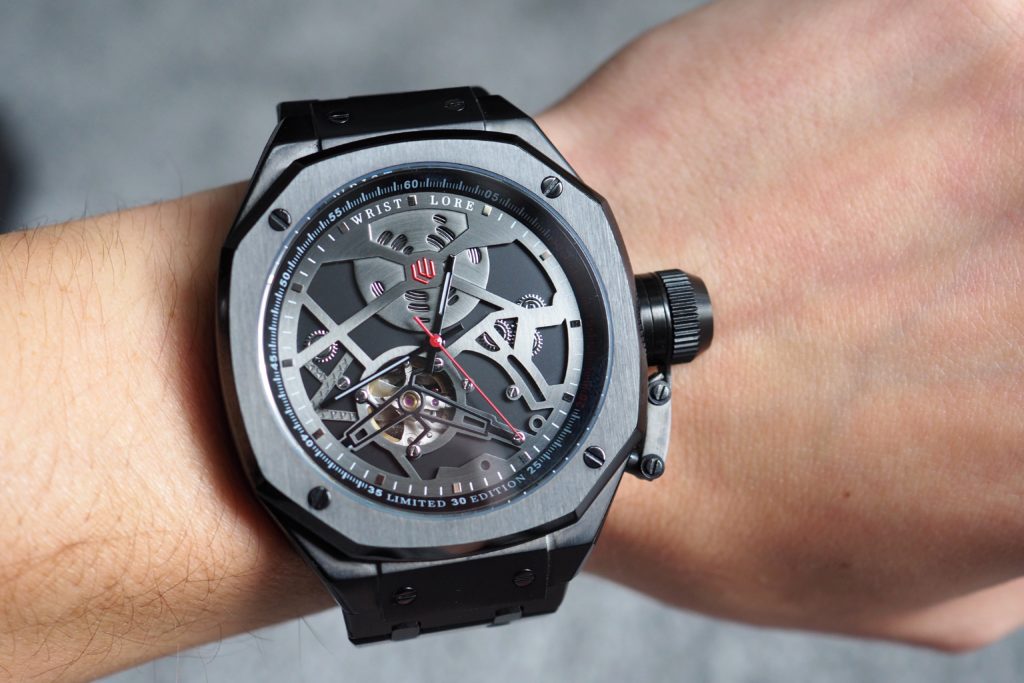 Aviation always had one of the most powerful machines known to man. This legacy has been consistent from the great wars until now especially with how they defy gravity, and it is a legacy that drove Wrist Lore to its creation of the Blackbird LE Automatic. It is a timepiece that markets their personal interpretation of what an aviation machine could be if it was brought down to size. An ambitious attempt for an upstart, even more so for their first watch.
Where it All Began
The creator of Wrist Lore, Shawn Kirke, drew the inspiration of the Blackbird LE Automatic from his grandfather. His stories about his involvement in the World War as part of the Royal Air Force captured the imagination of a young Shawn, and along with his stories of glory, heroism, valor, and an attitude to win against all odds made him passionate about aviation.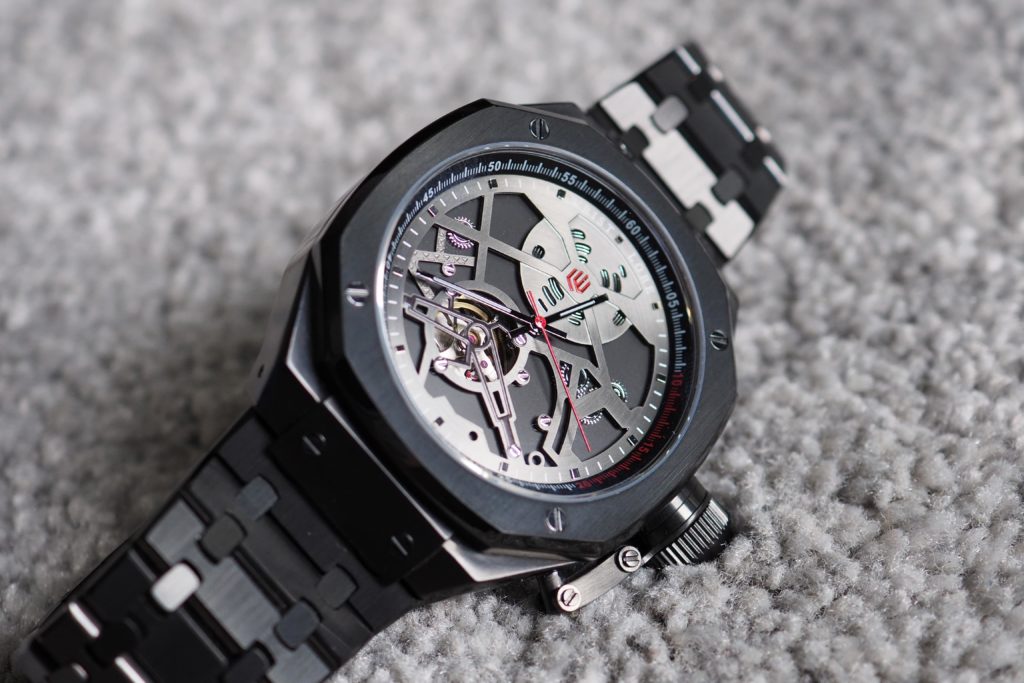 As the years went by, Kirke also developed a strong fascination for watchmaking and watches in general, and it was this that pushed him into making the Blackbird with his grandfather at its center.
The Blackbird Look
The Blackbird LE Automatic is trying to enter a market that has its fair share of timepieces with cases that measure only up to 38 mm. Wrist Lore designed this one to measure in at 45 mm which makes it stand out from the very moment it's on display. On the other hand, the size may be a detriment to its marketability considering that larger sizes have always been viewed by most as bulky with too much wrist presence. However, having larger watches available in the market gives us a good diversity to choose from.
Its size is not the only aspect that could catch a watch aficionados attention. Its dial can also make a statement, because it was designed to allow the wearer to see the inner workings of the Blackbird with an open-heart style. Additionally, it gives the timepiece depth in its design.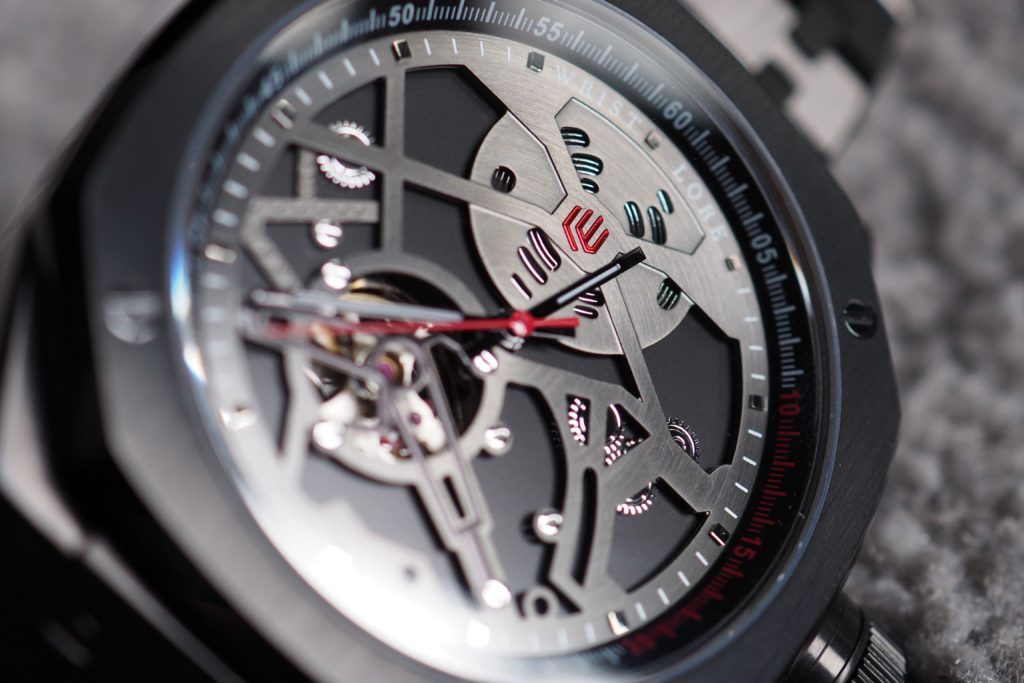 The Blackbird comes only in jet black, which limits your options in some ways. However, this complements well with the second hand and the logo, which creatively presents Wrist Lore's initials, it's also found just underneath the 12 o'clock demarcation – both are colored red. Otherwise, the entire timepiece, including its band, lugs, and bezel are all jet black.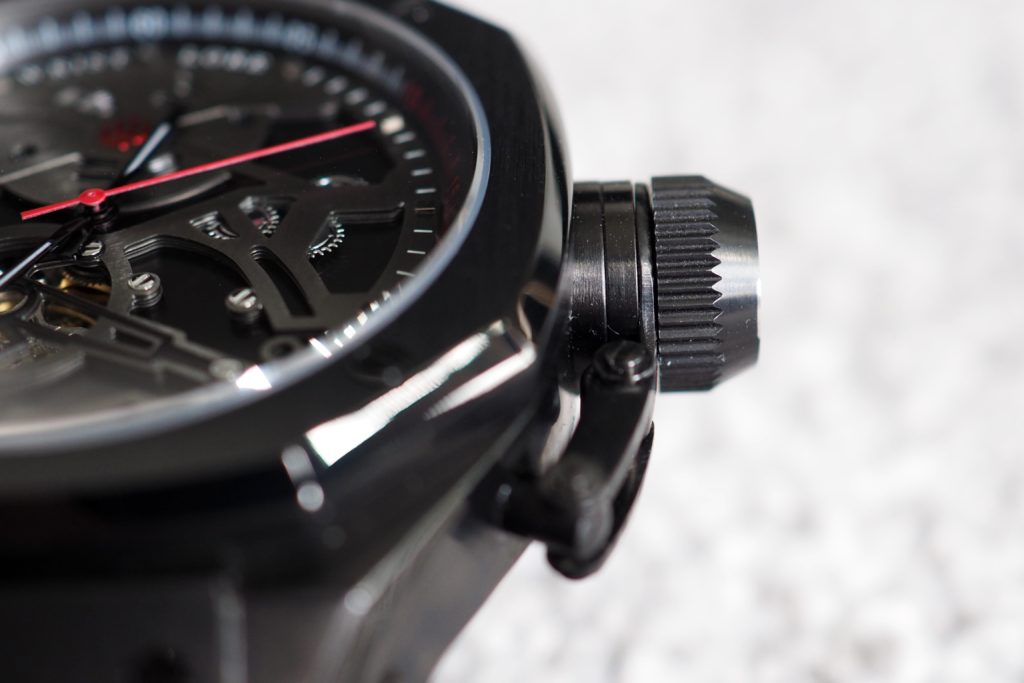 What makes all of this impressive is the fact that every detail seen in this design is handcrafted.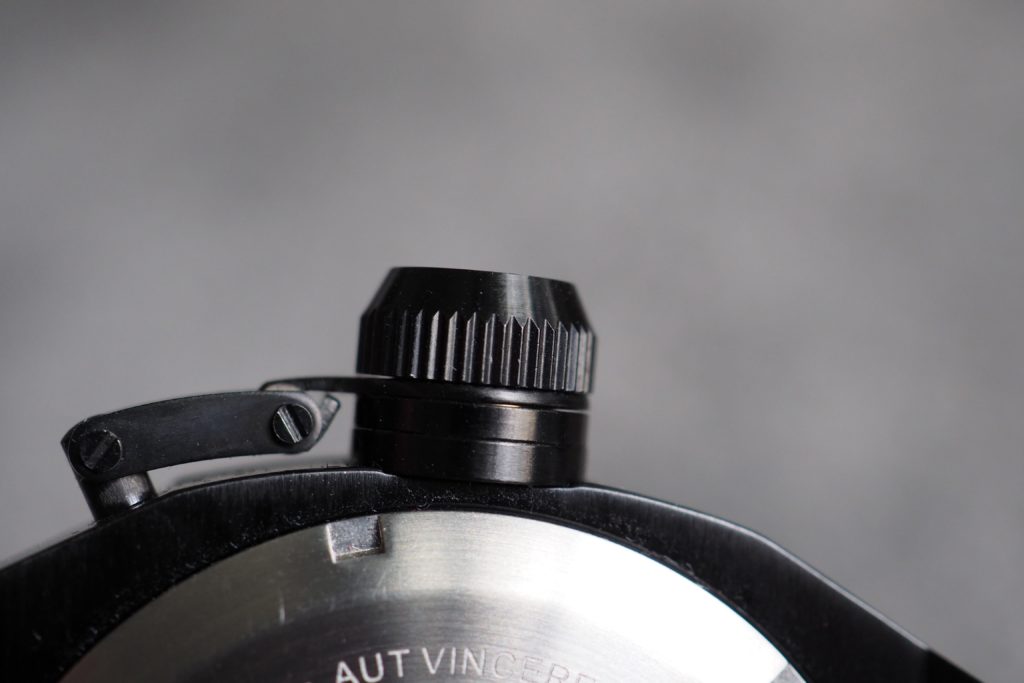 Overall, the minimalist case design that Kirke was aiming for worked well since it makes the dial of the Blackbird LE stand out even more.
Materials and Specs
In spite of its somewhat minimalist design, the Blackbird LE was not designed with a minimalist vision. In fact, all of the materials and the specs of the timepiece were well thought out.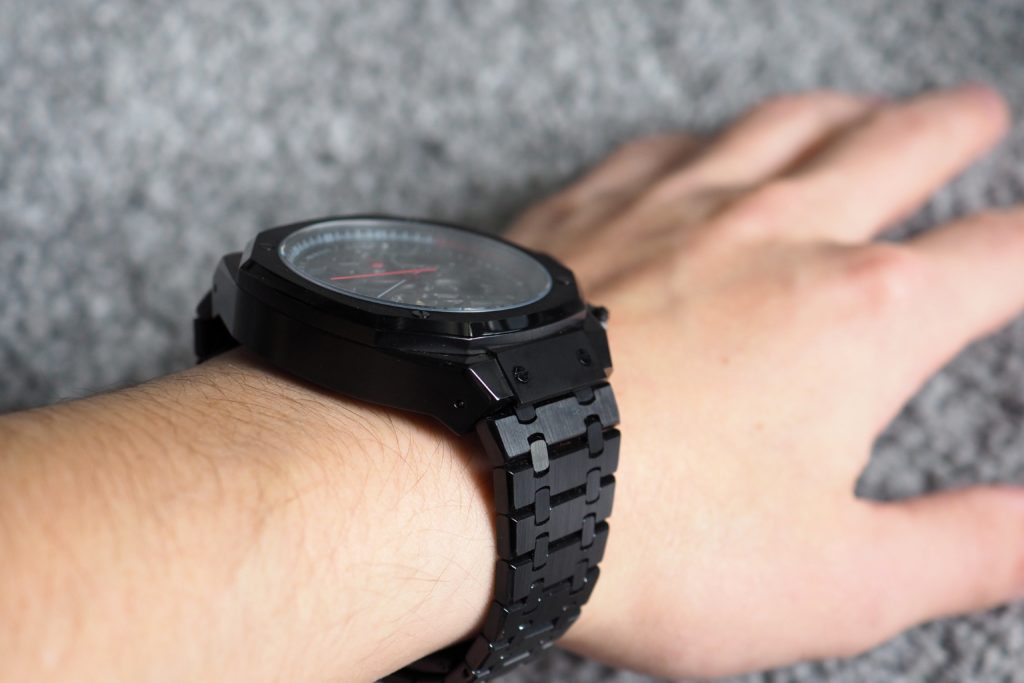 For example, the entire wristwatch, from its case to its band, are all made from surgical stainless steel. This guarantees durability that is beyond any stainless steel watch in the same price bracket. In addition, the crystal used is made of sapphire crystal which is the best material that watchmakers have been using.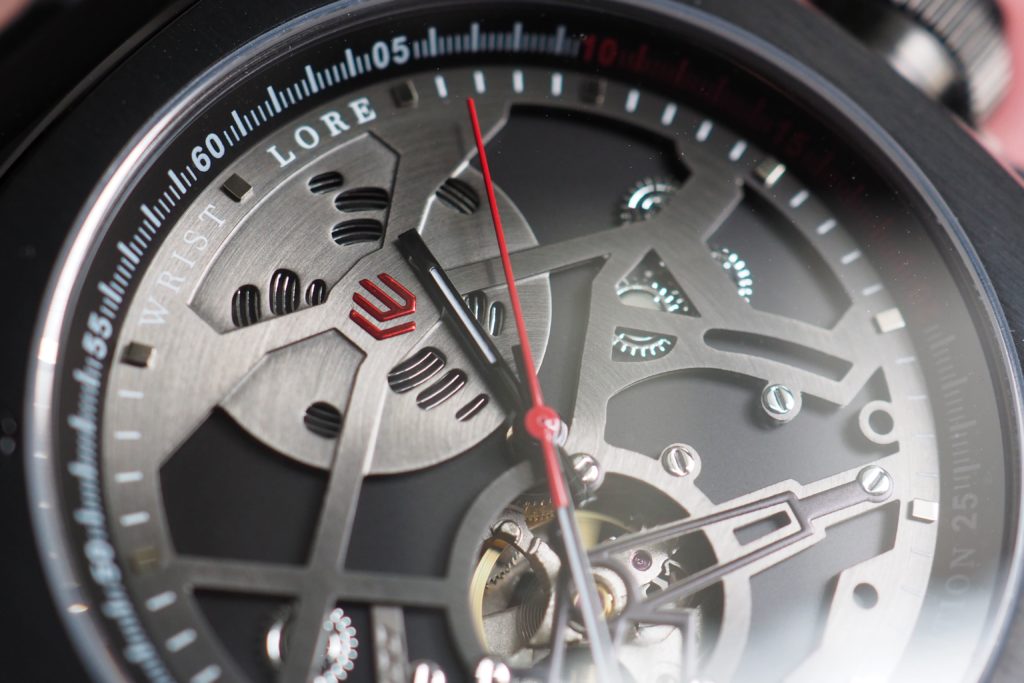 The Blackbird LE Automatic uses the Miyota Cal.82S0 Open Heart. This is a standard automatic movement from Miyota made only in Japan, it's reliable but nothing special. It is a self-winding movement, generating a power reserve of at least 42 hours. In addition, it was also made with 21 jewels in the mechanism.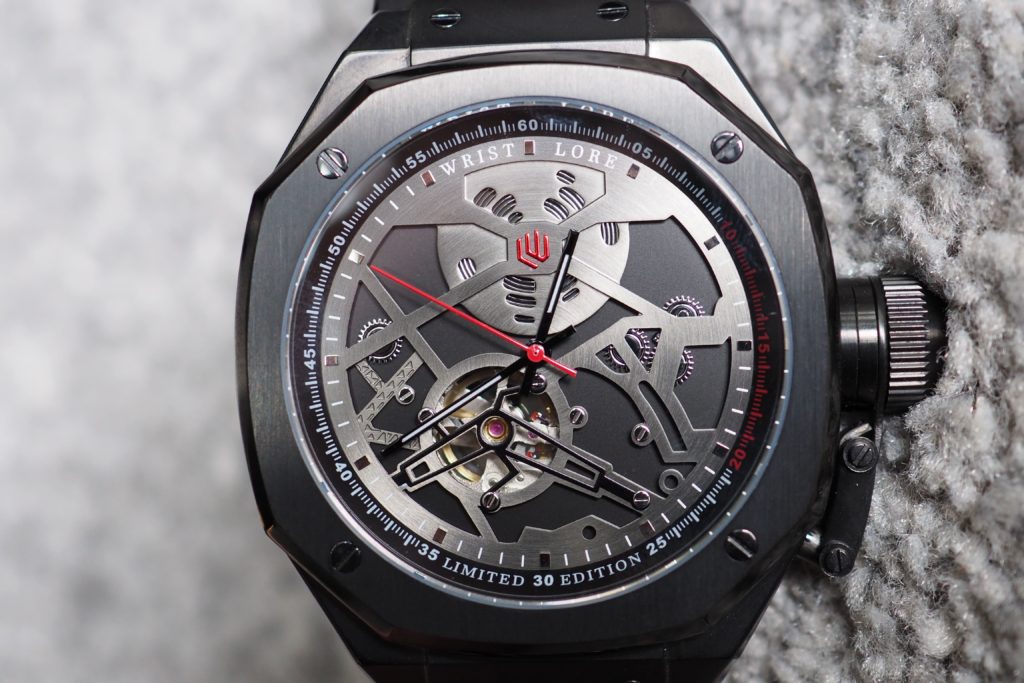 Unfortunately, it is also because of this movement that the Blackbird lacks any complications in its design. This means, if you're a fan of subdials on your timepiece, this is definitely not the watch for you.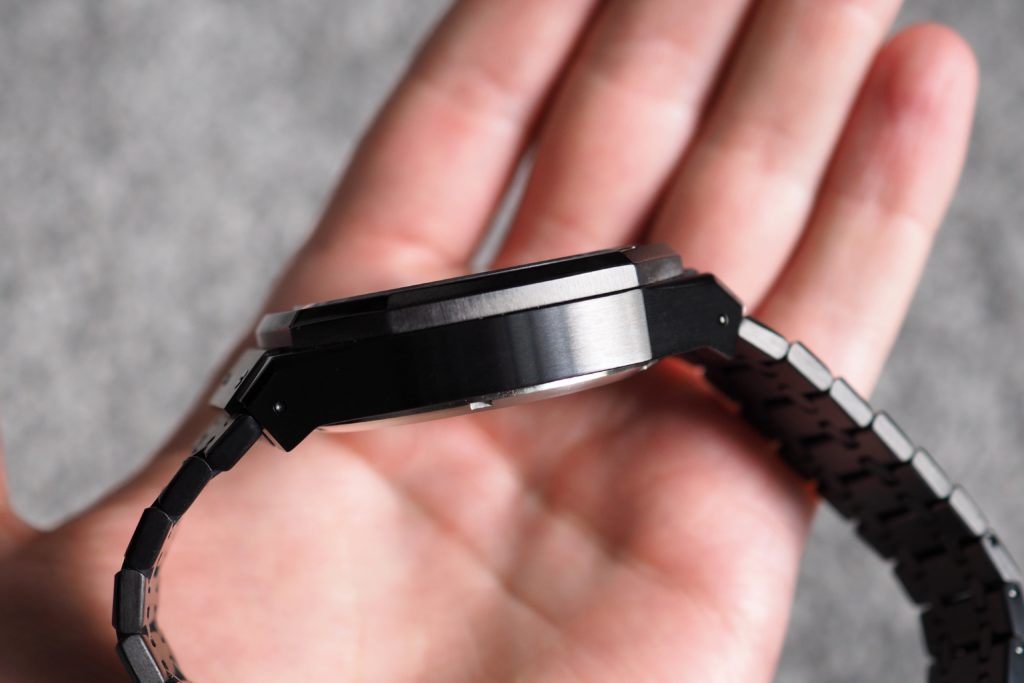 The Blackbird LE Automatic has been tested to be able to withstand pressure of around 10 ATM or 100m. This water resistance rating means that it's capable of snorkeling depths or several laps around the pool, and for a timepiece designed to celebrate air machines, that is OK.
Conclusion
Kirke will do his grandfather proud with the Blackbird LE Automatic because it lives up to his legacy. The design, mechanism, and materials used provide a decent start for a company that is launching through Kickstarter.
For more information you can visit Wris Lore's official website here.