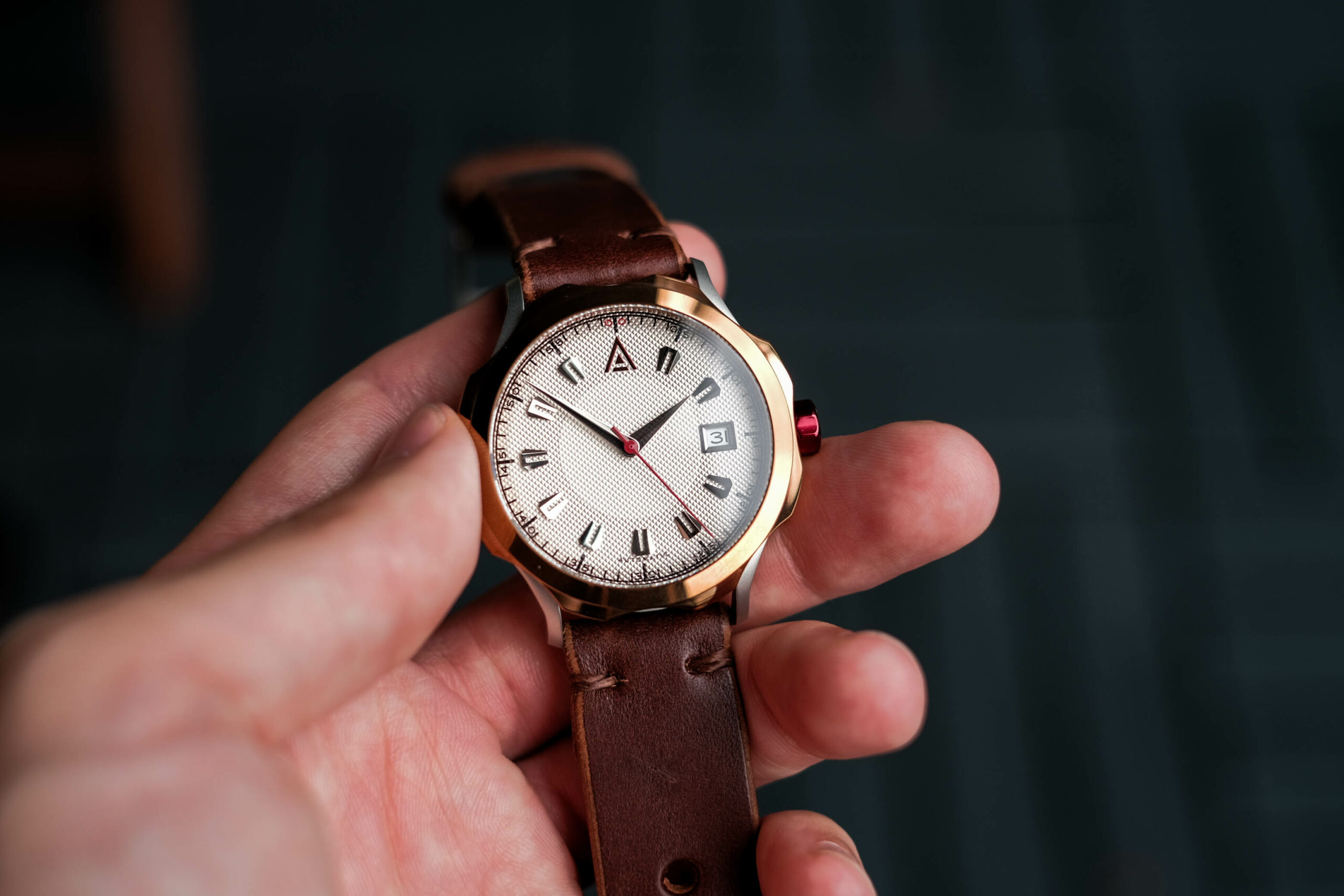 WT Author is a relatively new watchmaker, based in Shropshire, UK. If you've never heard of them, it's either because they're so new, or because they make so few watches. These aren't just any watches. They're all made by a two-man team: designer Sam Holland, and watchmaker Jon Shakespeare, and most of them are limited editions.
One of those limited editions is the watch I'm reviewing today, the WT Author No 1953 White Automatic. Only 25 pieces were made, and they're already sold out. That said, other variants are still available, and you're bound to see a few of the white version on the used market. This watch commemorates the coronation of Queen Elizabeth II in 1953. As such, it comes with a mesh band that's reminiscent of the era, and the case is designed like a crown for a truly royal profile. Here's my take on this surprisingly-affordable limited edition watch.
Crown-Shaped Case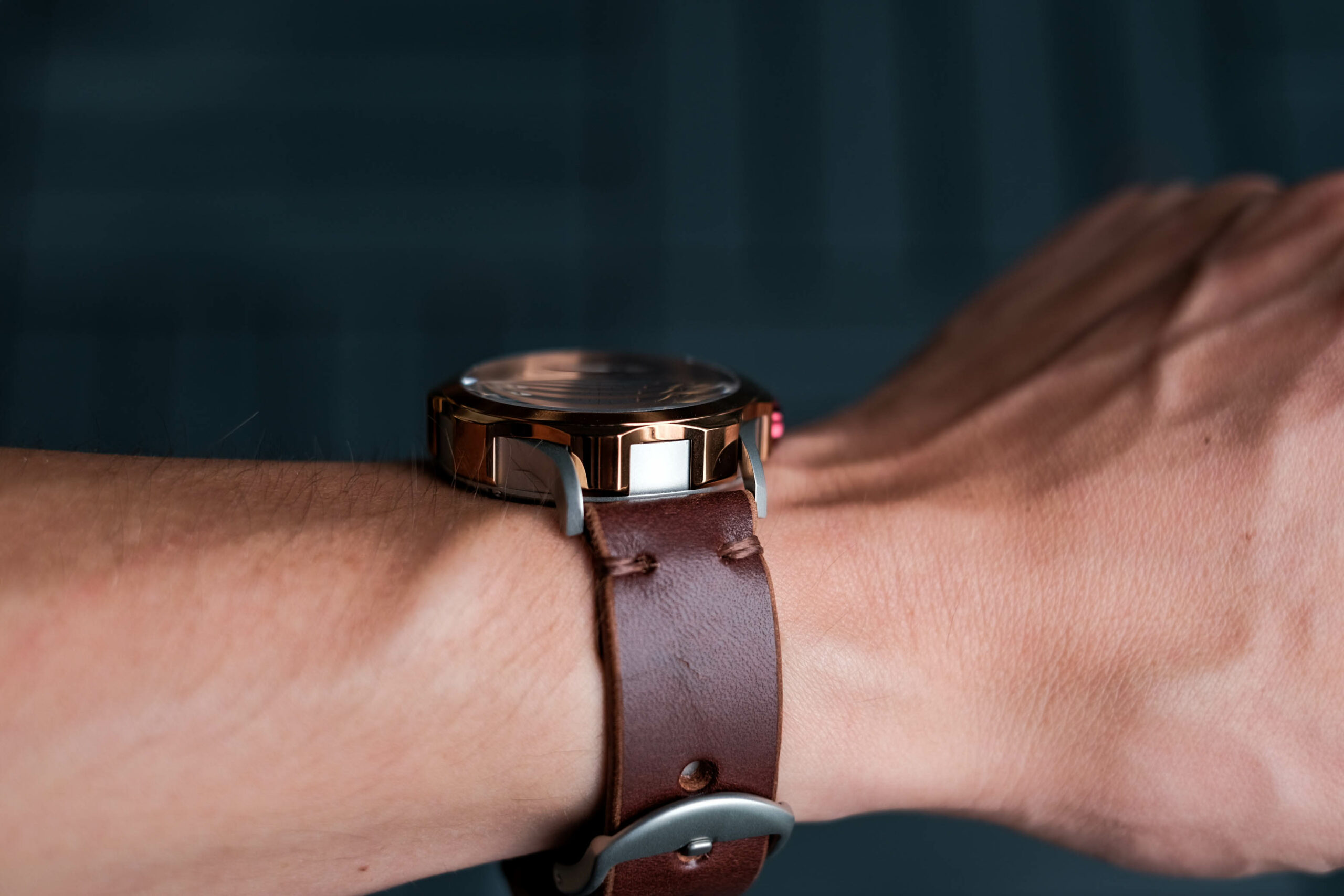 Without a doubt, the No 1953's most striking feature is its dual-tone case. The 316L stainless steel has a satin grey finish on the bottom half, which is certainly serviceable enough. But the top half is rose gold in color, and the bezel sits on the bottom half like an inverted crown. At 37.5mm in diameter, it has a medium wrist presence, with a 43mm lug-to-lug distance and a depth of 12.5mm. However, the chunky, two-tone design makes it look and feel a bit larger than it actually is. If you've got smaller wrists, it's the perfect size for a small watch with solid wrist presence.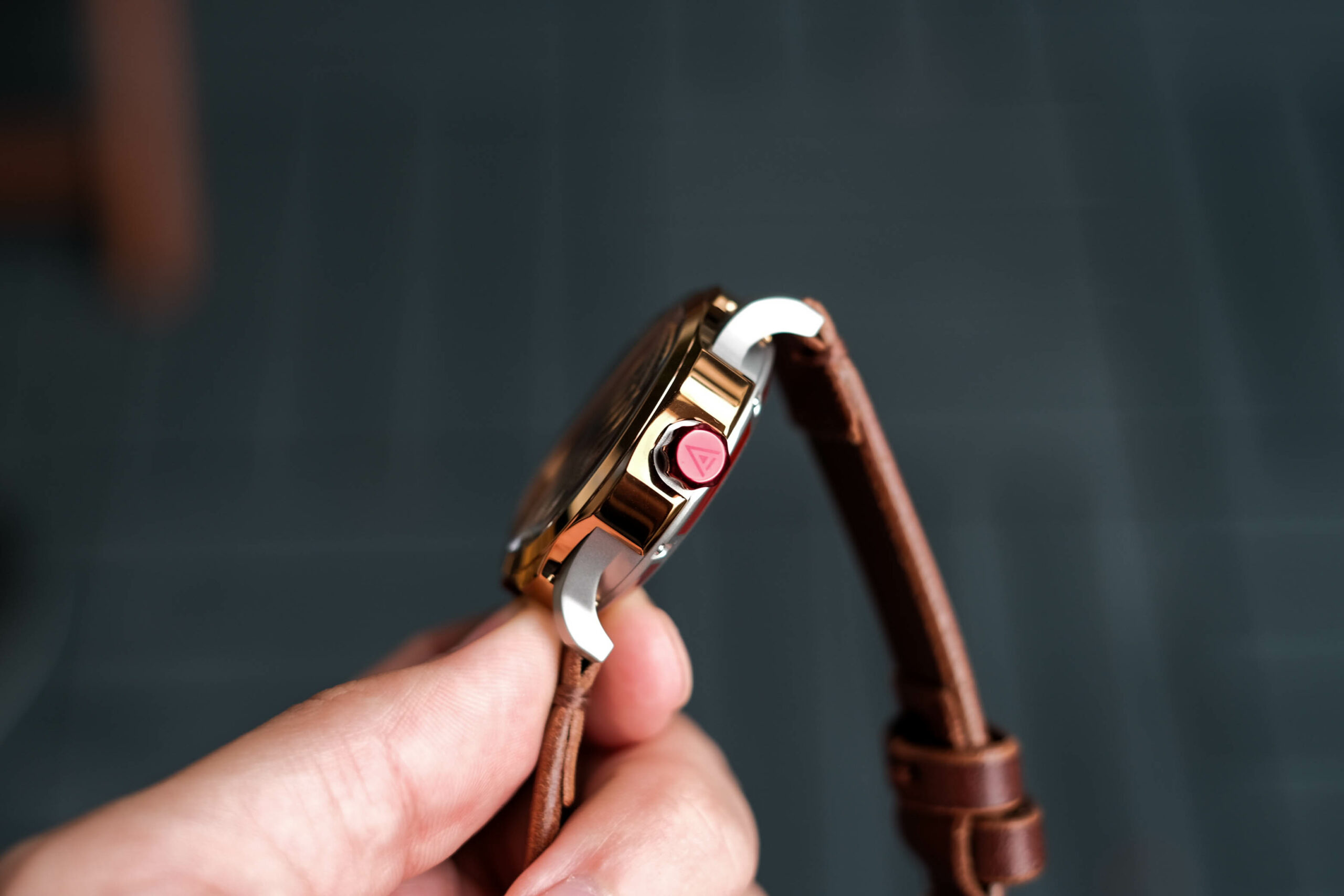 The case is also well-engineered, with 100 meters of water-resistance. This is sufficient for showering, or for casual swimming. For anything short of diving, you'll never have to worry. I also liked the sapphire crystal. It's doped with aluminum oxide, which makes it exceptionally scratch-resistant. It has a flat profile, and sits level with the bezel, so there's no distortion of the dial. You also won't have to worry about excessive glare. The case also has a display back with a similar sapphire and a red WT Author logo stamped on the center.
Understated Dial
With such an imposing case, you might expect to find an ornate or complicated dial. Instead, WT Author has exercised admirable restraint. The No 1953's dial is understated, with a clean white center and an off white outer ring. The entire surface is finely knurled, but there aren't any other decorations. There's not even a prominent logo. The only print of any kind is the word "Automatic" in very fine text beneath the six o'clock marker.
All hour positions are marked by applied silver double hashes, with two exceptions. At 12 o'clock, you'll see the WT Author logo, but because it's a red triangle, it blends right in as a marker. At three o'clock, the hashes have been replaced by a date window. The window displays black Arabic numerals on a white background, surrounded by a narrow silver border. Around the outer perimeter of the dial, there's a minute scale with fine black hashes. If you look closely, you'll also see Arabic numerals at each five-minute marker.
The hands are silver in color, a perfect match for the silver markers, and a nice contrast with the white and grey dial. They're long and triangular, with a blade-shaped profile similar to a dagger. The hour hand reaches almost to the hour markers, while the minute hand reaches all the way to the outer index. The second hand is more slender, and is red to provide a higher contrast. There's no lume striping of any kind. This maintains the watch's classic aesthetic, while admittedly making it harder to read at night.
Miyota Cal.9015 Movement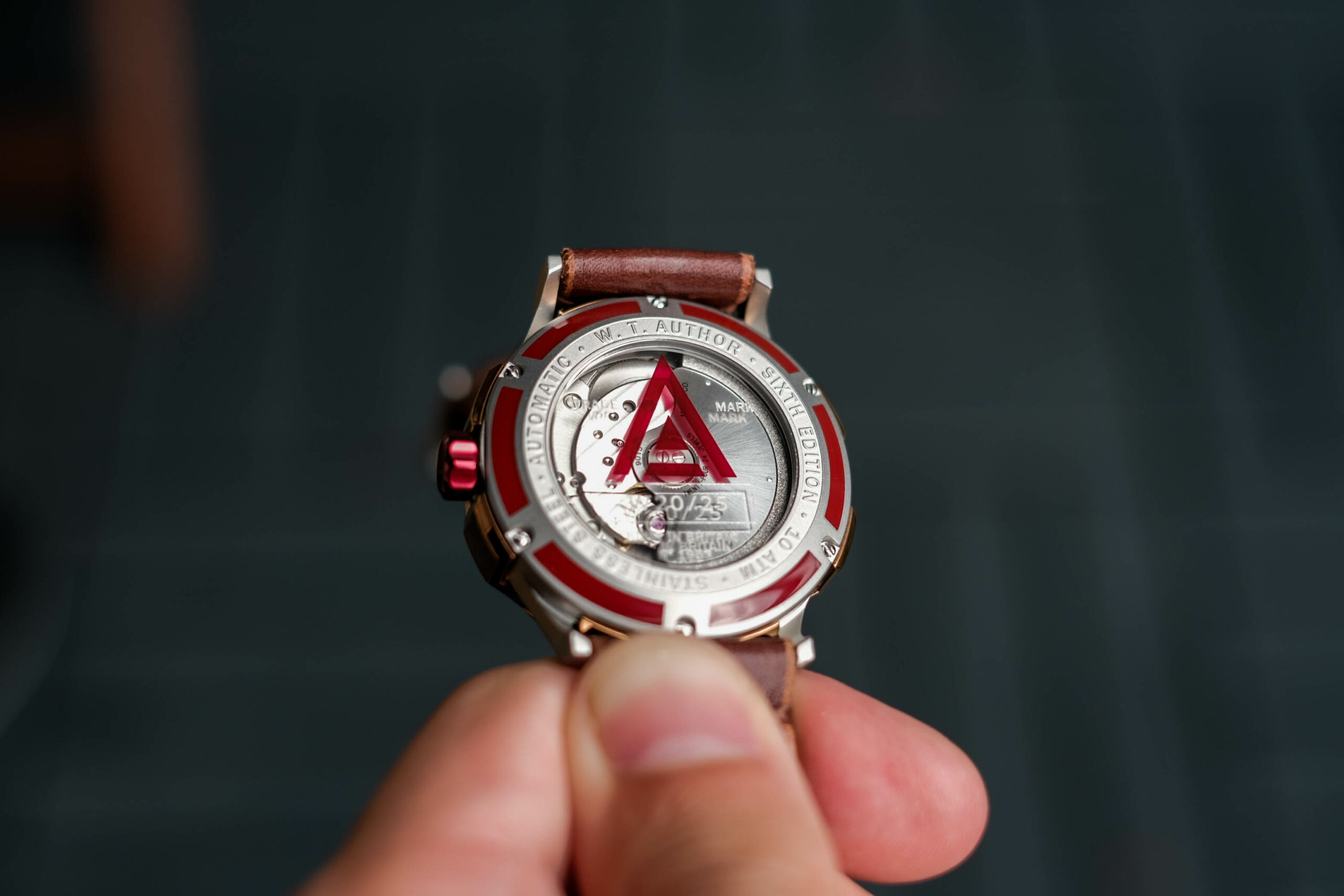 The No 1953 is powered by a Miyota Caliber 9015 movement. This is a middle-of-the-road automatic movement, with an accuracy rating of 10~+30 seconds per day. That's not hugely impressive, but it's enough to go all week without resetting it. And with a power reserve of 42 hours, you can take it off for the weekend without losing energy. Setting the time is also easy. There's a stop second function for making quick corrections if you're running fast. There's also a quick date setting function for all the months with less than 31 days.
Sustainable Bands and Packaging
The standard bracelet is a Milanese steel mesh, which was a popular choice in the early 1950s. This gives it an authentic and reasonably dressy look, but it's also cheaply-produced from sheet metal, since that's how 1950s mesh bands were made. As an alternative, the No 1953 can also be ordered with a sustainably-farmed cowhide band instead.
The packaging is also sustainable. Everything, even the packing material, is recyclable. Along with the watch itself, you also get a signed map print with a unique serial number, and a short picture book detailing the watch's origins.
To view all of the WT Author offerings visit their official website here.